Sunday, 29 March 2020

WWW.DOVERFORUM.COM/SEA-NEWS
Sea Pictures from DOVER: Featuring all the ships that come and go and work at the Port of Dover ..
... with some further coverage of the surrounding ports.
Sea News Dover
Use our SEARCH ENGINE below to find all sorts on the SEA NEWS pages....type in the topic and away you go,
or if you have the post number, just type it in the Search Box, more than
- 6750 -
nautical posts now.
Posts are welcome. just click 'Add Your Comment' below.
Upload a Max of 5 pictures....Many Thanks.
Sea News Editor Paul Boland - send info or pix to dover7@msn.com. Always welcome.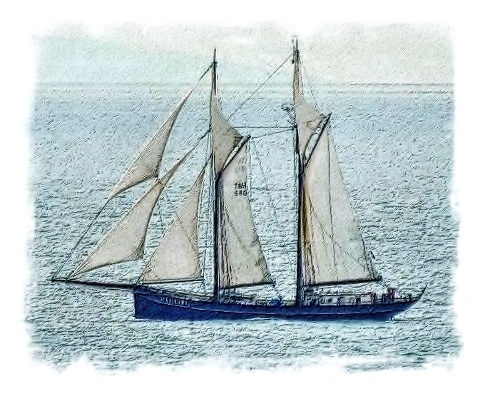 Headlines....
P&O Ferries secure vital flow of goods, medicines...see below, post 6901.
DFDS coronavirus announcements below see post 6880 and 6885.
P&O Ferries present record breaking cheque to Dover Lifeboat...post 6874 below.
P&O Ferries - European Expansion 6867
Hurtigruten and the Port of Dover see 6857...see also pictures in 6856 and 6859.
See SCARLET LADY pix.. FIREWORKS too..type Scarlet Lady in our SEARCH box below..

Port of Dover, DFDS, P&O say...Travel with Confidence from Dover.. see 6786 below.
DFDS Refit Investment...luxury lounges 6821.
P&O FERRIES - POST BREXIT travel info below 6780.
P&O NEW FERRIES Images below 6775...
P&O Ferries - new Catering Apprentices see 6790...
Visit us here in White Cliffs Country see 6772
Natalie Elphicke MP - thoughts post Brexit 6784
Just type the post number in the Search Box below.
Port of Dover Cruise Calls:
http://www.doverport.co.uk/cruise/find-a-cruise/
To show your pictures at their best..it could be worthwhile resizing before posting to
860
pixels wide. Our new standard size.
All pictures on these pages are the copyright of the owners and must not be reproduced without permission.
Post 332
PaulB, Dover
As promised a few more pictures of the P&O Choir as seen on TV. Gosh they did so well.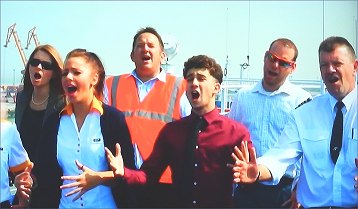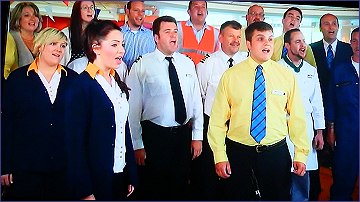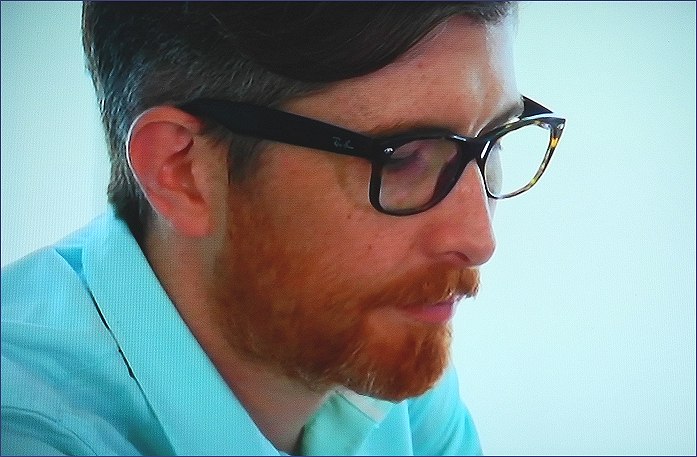 The star of the show himself...Gareth Malone above has been a revelation and is a new TV star for sure. His warmth and charisma and indeed spellbinding knowledge of music, brought out the best in all the choirs and in a relatively short space of time too. The judges gave P&O the thumbzzup as being the very best choir last night. It was an emotional night for all..even hardened veterans were reduced to tears in some cases. And as I mentioned earlier both Dover and the ferries get a delightful plug all through the programme.
Well, its the only way to travel !
Good to hear they were all chatting about it on the Spirit of France..there she is below.
The captain on the Pride of Kent is one of the choristers as well. Thats him right hand side of top shot left.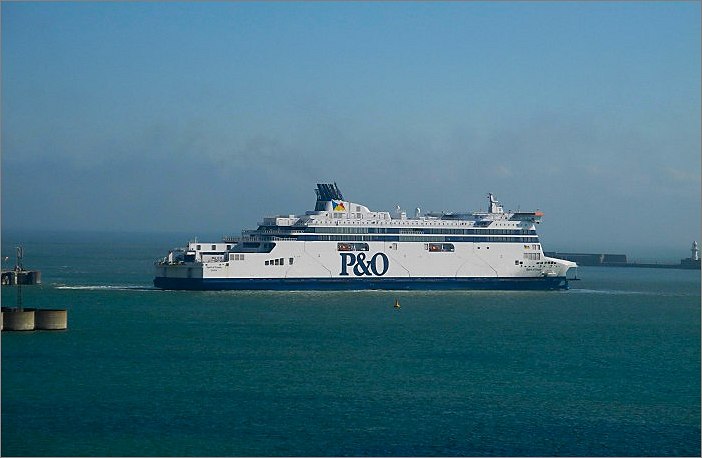 Another picture from last nights programme can be seen two posts below and more coverage in general further down the page.

PS: The Final is on BBCTV this sunday at 9PM.
Tuesday, 17 December 2013 - 15:09
Post 331
ColetteB, Dover
Agree, an absolutely brilliant performance from the P&O choir last night. They certainly delivered 'Gospel Music' like they have been doing it forever. Gareth Malone is obviously doing a fab job

I came back yesterday from the Christmas Markets in Cologne on the Spirit of France & almost everyone was talking about it on board. Gareth Malone has made choir singing very popular for sure.
Dover P&O to Win!!!


Tuesday, 17 December 2013 - 10:52
Post 330
PaulB, Dover
THE P&O CHOIR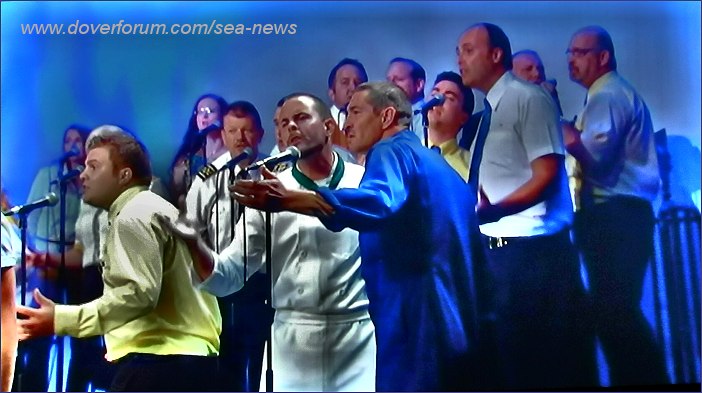 The guys are dead right in the comments below...the programme was both brilliant and heart wringing, but holy halleluhah our P&O ferry guys from right here in Dover have made it through to the big final, and its gonna be big. The choirs were required to do something very different and very difficult this time...sing Gospel music like they meant it...and the P&O guys and gals were all just FAB. They delivered bigstyle !
I will have more pictures later..unfortunately yours truly has 'an appointment with fear' at the boneyard in the shorter term so have to pop off for now. Well done to the team from Dover...the coverage of the ships, of Dover, and indeed of Calais and our familiar sugar refinery was great.


Tuesday, 17 December 2013 - 06:22
Post 329
howard mcsweeney, Dover
well that put us all through the wringer, through to the final as the best on the night!!

must admit i was surprised that birmingham city council lost out.

Monday, 16 December 2013 - 22:02
Post 328
Kevin Charles, Dover
Well done to P&O on The Choir. I thought they gave the best performance tonight and judges agreed. Pride of Dover through to the final!

Monday, 16 December 2013 - 22:00
Post 327
PaulB, Dover

Just to remind all you CHOIR enthusiasts that its on again tonight at 9pm on BBC2. We are down to the last four and the local P&O Ferries choir is still in there singing and swinging. Can they win through??
Great fun and some great music

Monday, 16 December 2013 - 07:33
Post 326
PaulB, Dover
THE POPULAR DEAL PIER WILL BE OPEN FOR BOXING DAY AND NEW YEAR'S DAY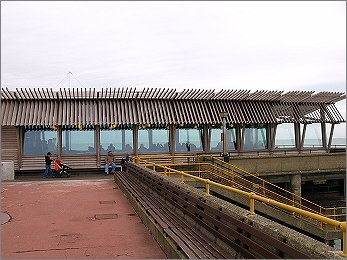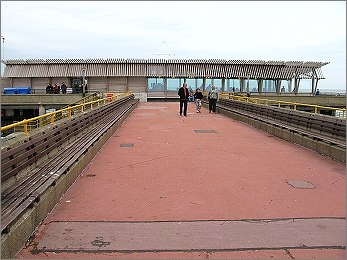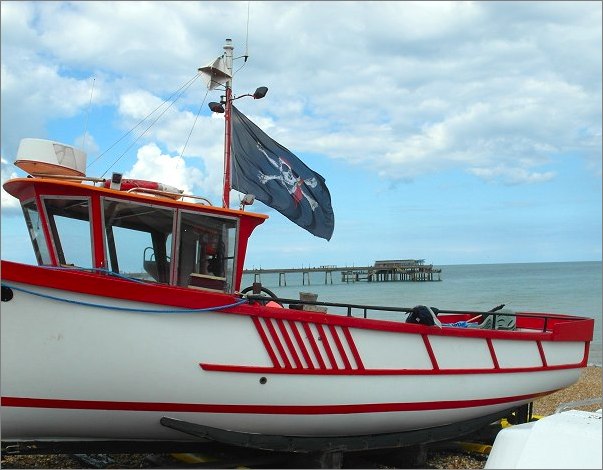 Dover District Council and Deal Town Council are pleased to confirm they are working in partnership to open Deal Pier on Boxing Day and New Year's Day again this year.
Deal Town Council is contributing from the Mayor's allowance to the cost of opening to help Dover District Council open the pier for residents and visitors on these two popular seasonal holiday days.
Deal Pier will be open the following times over the Christmas period: 24 Dec, 8am - 6pm; 25 Dec, closed; 26 Dec, 10am-4pm; 27 Dec, 8am-6pm; 28 Dec, 8am-midnight; 29/30 Dec, 8am-6pm; 31 Dec, 8am-6pm; and 1 Jan, 10am-4pm.
The Boxing Day opening means Deal Pier will be open during the annual Boxing Day Dip organised by the local community. For more information on what's on across White Cliffs Country this Christmas and New Year, please see www.whitecliffscountry.org.uk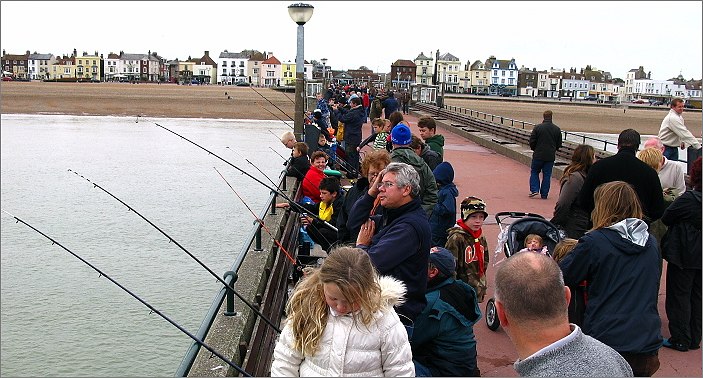 THE EARLY BIRD CATCHES THE WORM
Or indeed the early fishing boat catches the..urmmm..mackerel?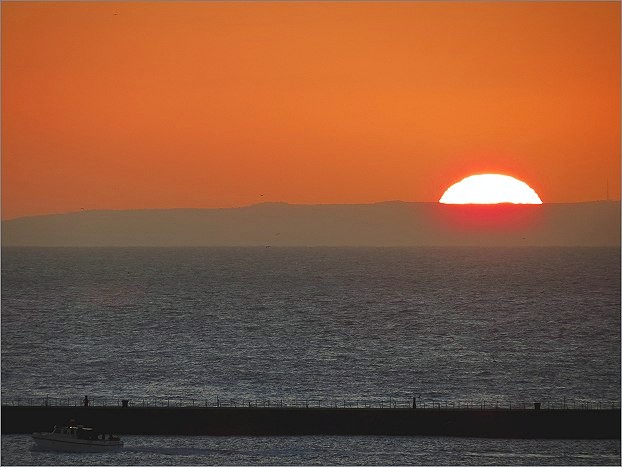 The scene yesterday morning. I nearly missed the fishing boat in that blazing dazzling light from the rising sun..but there she is down there bottom left heading out after dawn with hardy souls onboard holding their tackle. A sizzling Cap Gris Nez for sure (Did I spell that right?)

Not much chance of any blinding sunlight this morning though.
PS: The mighty transformer convoy has moved off to much publicity and much excitement..leaving Dover behind. Further pictures in our Forum.
Sunday, 15 December 2013 - 08:31
Post 325
howard mcsweeney, dover
i did hear a whisper about the indian aircraft carrier, how the world has changed.

india and pakistan having nuclear weapons too!!

great photos there.

Friday, 13 December 2013 - 22:08
Post 324
PaulB, Dover
Great stuff there Ed..fascinating. You were right on hand to see those warships thanks to Quartermaster Ben, always fab to get your info through. India are clearly on an ocean fleet boost strategy, presumably in keeping with their new found wealth and status. Although aircraft carriers are obviously fairly large beasts, I would not like to try landing on one myself, no sirreee! Mentioning this as earlier today four very powerful looking military jets circled the harbour making a fantastic growl..dont know if anyone saw them...about 11am it was. They reminded me of that picture of the aforementioned aircraft carrier just below on the previous post..try putting one of those jets down on that beast mid ocean with everything a-movin and a-swayin..

Further to our coverage below page of the Big Lift vessel Tracer. It appears now that the Transformer she deposited of extraordinary size will be departing Dover Docks tomorrow morning saturday circa 7.30 am. Its understandable when moving objects of this size (see below) that schedules are often missed...but 7.30am is the working figure as I understand it.
Below is a terrific picture of the beast itself waiting..waiting..waiting for the off.
It was taken by our very own Brian "Scoop" Dixon.
Well done Brian and many thanks.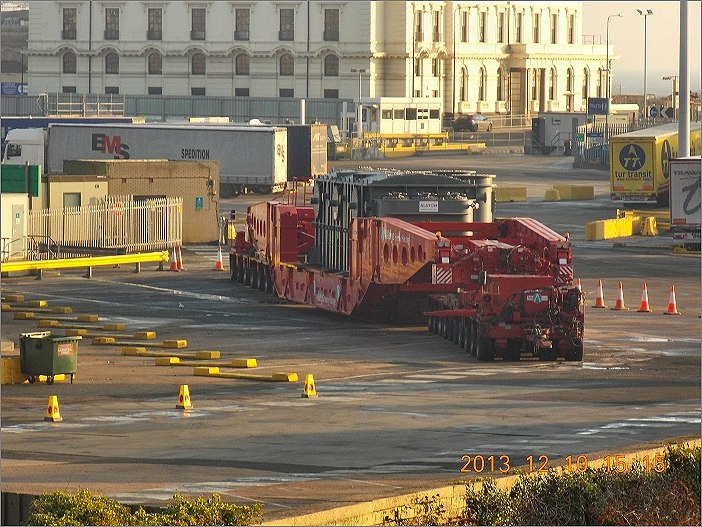 Pictures of the Tracer Big Lift ship further below.
Friday, 13 December 2013 - 16:05
Post 323
Ed Connell, Dover
The Indian Navy aircraft carrier Vikramaditya passed Dover at 0930 thursday on her delivery voyage from Northern Russia to India. She originally served as the Admiral Gorshkov for the Soviet Navy and a vast amount of time and money has been spent upgrading her for the Indian Navy. She was in company with the frigate Trikand and the replenishment oiler Deepak.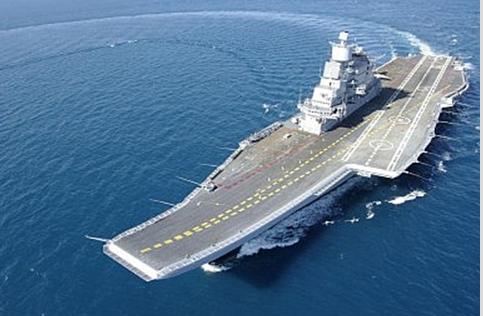 It was very hazy and I was only able to get a photo of the Deepak following astern of the carrier. Our quartermaster Ben had kindly called me on the walkie talkie to let me know that three warships were passing down the Southwest Lane.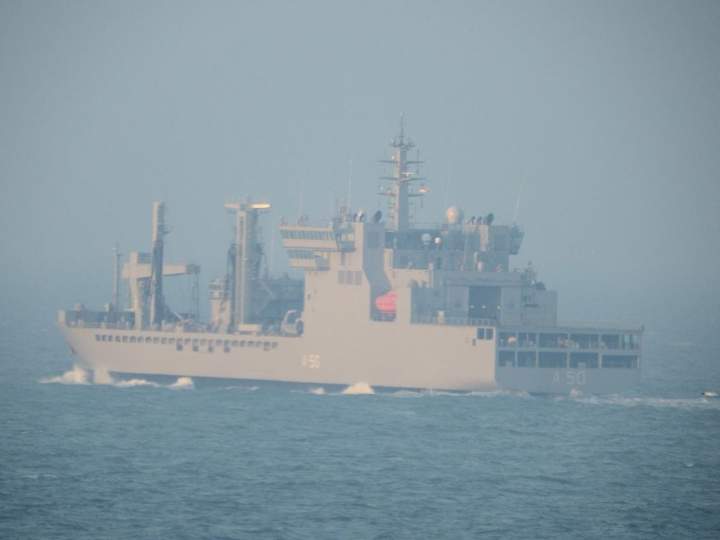 The Vikramaditya is Warship R33 on this photo of the ECDIS screen.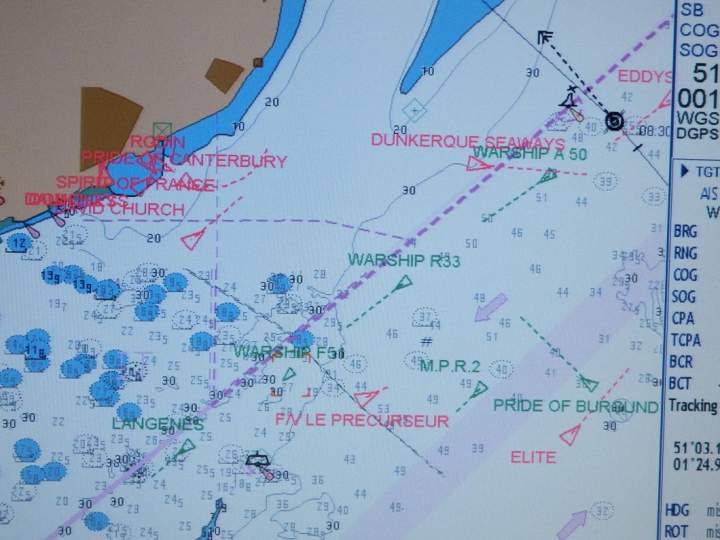 Friday, 13 December 2013 - 01:15
Post 322
howard mcsweeney, dover
good memory there paul. the port bus did stop running and i remember the march of the "refugees" from the station to the port.

the town did not excel itself in the eyes of those people, thankfully the port always does.

Thursday, 12 December 2013 - 21:52
Post 321
PaulB, Dover
THE PORT HAS AMPLE GRIT AND MUCH DETERMINATION.
Whether it is through volcanic ash clouds, heavy snow or freak storms, the Port of Dover has a hard won reputation for keeping on going...
when other forms of transport cannot.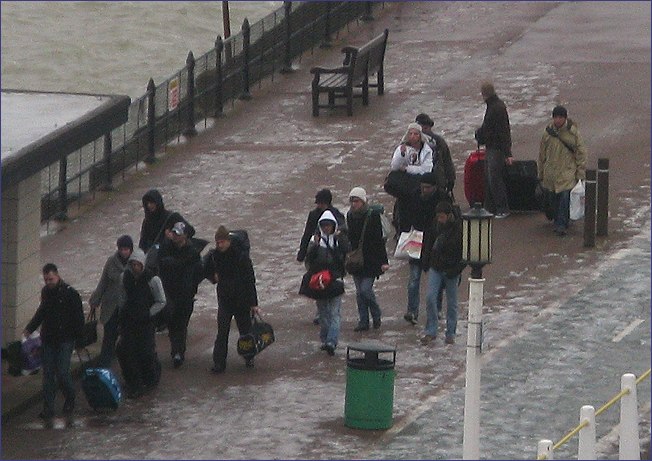 With the onset of winter, the resilient team at Europe's busiest ferry port have been making preparations to ensure that if Dover turns all white, the Port's customers will be alright.
Jack Goodhew, General Manager – Technical & Engineering Services, Port of Dover, said: "We are determined to ensure that the Port of Dover remains both operational and safe during any adverse winter weather. The Port is well versed in dealing with such challenges and going the extra mile in order to remain open for the benefit of its customers."
With a comprehensive winter weather plan in place, stocks of salt and grit, winter service vehicles, specialist equipment and dedicated staff have all been prepared to mobilise whenever required - whatever the time of day or night.
Mr Goodhew added: "It is at such times that, when called upon, the commitment of the Port's staff instils such a huge sense of pride. I am sure that, as we discuss our preparations with our major ferry partners later this week, they can be confident that should the need arise, the coming winter will be no different as we work with them to keep people and goods moving."
Remember last year....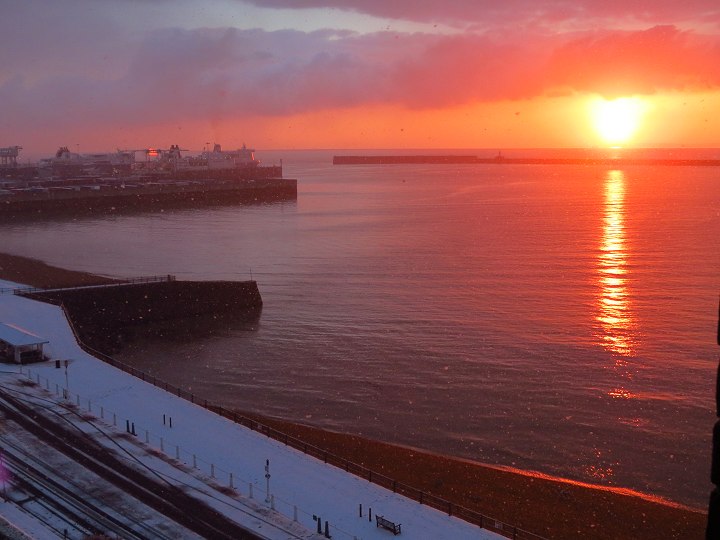 TOP PICTURE: this was the scene a year or two back. Most forms of transport had stopped running but the Port kept open, kept right on running. As you can see from the top picture, even the buses from the station had stopped. Shank's Pony was the order of the day with hundreds and hundreds of people lugging cases to the ferry. We have seen the results of Ash Cloud air traffic stoppage too and we have in fact more pictures of that situation somewhere in the files....but all through, the Port kept going and was delighted to save the day for the hard pressed put-upon air passenger.
* *
The hard working Cargo terminal keeps powering on.
This is the regular visitor Southern Bay leaving yesterday in the high bright early afternoon sun.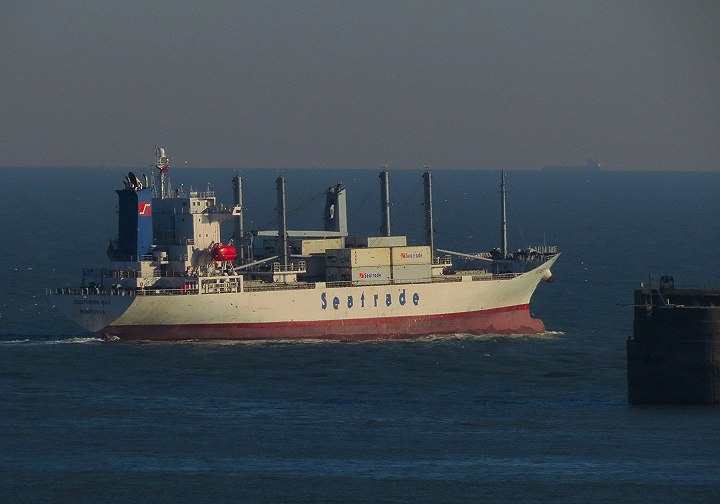 Thursday, 12 December 2013 - 08:02
Post 320
PaulB, Dover
What is amazing about today is the absolute lack of any cloud in the sky anywhere. Quite unusual for deep deep December. It is a complete blue from horizon to horizon. The early pre-dawn ferry pictured below is the DFDS Calais Seaways coming gently across the harbour to leave by the western exit/entrance.
One of our familiar shipmates is probably on there..or is that the Dover Seaways??...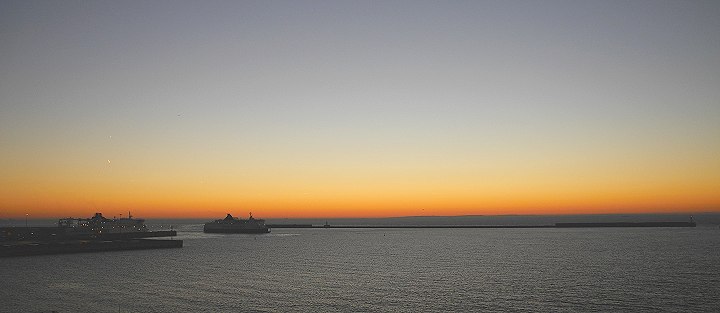 A tad later below and the sun bursts over the horizon...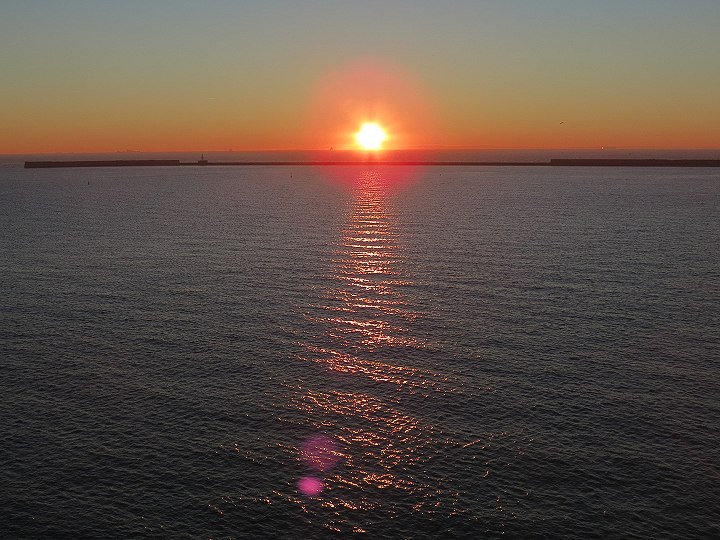 All tranquil on the English Channel today.
Wednesday, 11 December 2013 - 10:12
Post 319
PaulB, Dover
Havent seen that one before either Ed. Polarlight...the colours of ice arctic blue match the name. Am wondering if its a new ship. Looks it from the picture.

Yes indeed The Choir is doing very well and a lot of people are liking it. P&O choir.. rock on..and who knows maybe all the way to the final. The BBC have definitely found a quiet new star in Gareth Malone too...a natural with the cameras. Will continue to watch with interest (see further below for some pictures of the choir in action and indeed Gareth Malone too).

Wednesday, 11 December 2013 - 06:49
Post 318
JanT, Dover
Have to totally agree The Choir is a superb program, and Gareth Malone is very charismatic, he really made each Choir feel at ease.
So good to see P&O come through, as the judge's said P&O was the Choir that had come on the most, so really looking forward to next weeks program.
GOOD LUCK P&O


Tuesday, 10 December 2013 - 13:03
Post 317
Ed Connell, Dover
"The Choir" is absolutely unmissable, a superb series and Gareth Malone is an outstanding personality whipping the choirs into shape.
Cargoship Polarlight at the Dover Cargo Terminal today, not one I can remember seeing before.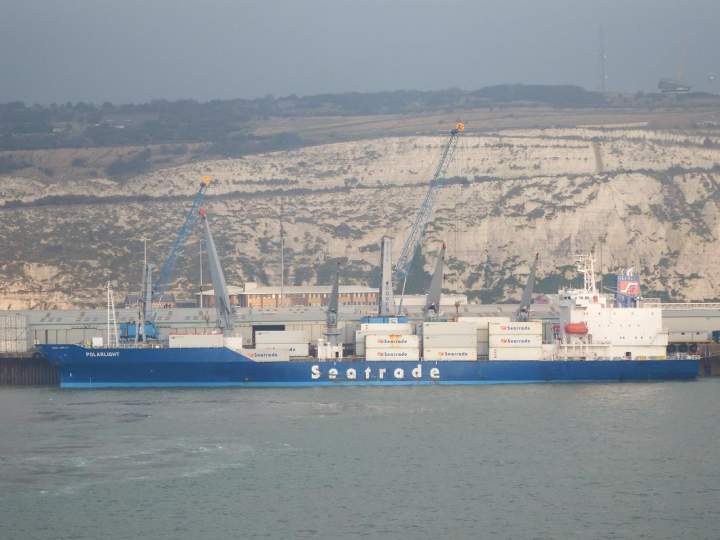 Tuesday, 10 December 2013 - 12:21
Post 316
PaulB, Dover
THE CHOIR : P&O SAIL THROUGH !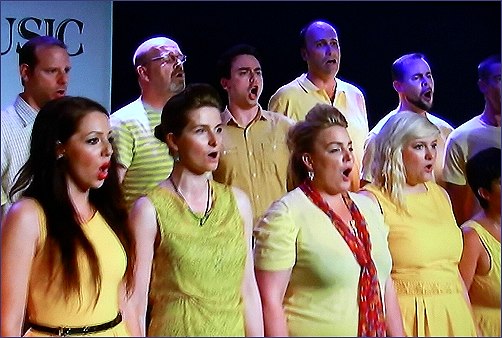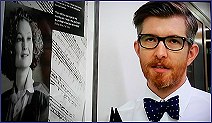 The terrific BBC2 programme called THE CHOIR graced our screens again last night. This time the P&O choir had returned
for the knockout stage. They were good...wow!! It was a treat to see Dover so well represented and indeed a treat to
hear Dover mentioned at all and particularly so in such glowing terms...P&O did us proud and most of all they did themselves proud.
Just a month or two ago this was an adhoc selection of office workers combined with a gaggle of ferry workers
and all with little or no tradition in music. Choirmaster Gareth Malone knocked them into musical shape with bundles
of charm and lots of subtle grit.
There were five choirs in the clash last night and one had to leave. This time all taking part had to perform classical music
favourites like The Anvil Chorus or Ave Maria etc etc. The choirs were from Sainsburys, Citibank, Birmingham City Council,
Cheshire Fire Service and P&O.
Sainsburys bit the dust.
Roll on the next one. Keep going P&O.

Picture above on the left shows a section of the P&O Choir in full voice. Picture right shows Choirmaster Gareth Malone.
PS: See also below for P&O's latest cross channel Festive deal.
There is more on the P&O Choir previously, now a page or two back with picture.
NOTE: the Black Watch returned last night and is now resting at terminal two.
Latest..just noticed the BLACK WATCH is gone again as I write 10.30am - so a very quick turnaround this time.
Tuesday, 10 December 2013 - 07:32
Post 315
PaulB, Dover
Thanks Howard - the news today is that the ship Big Lift Tracer has gone.
Departed sometime in the early night so we were lucky to have grabbed some pictures of it in time.
NOTE:The huge load it delivered however is still visible on the dock. It hasn't gone anywhere but looks ready to roll...
_____________
and now...A GREAT P&O CHRISTMAS FESTIVE IDEA onboard THE SPIRIT OF FRANCE ( pictured)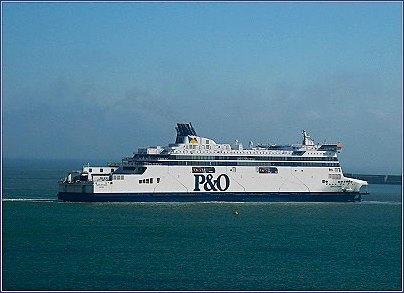 FESTIVE SHOPPING SPECIALS FROM P&O FERRIES
P&O Ferries is laying on Christmas Shopping Specials for passengers to stock up for the festive season on board its ships at low offshore prices.
Four special non-landing trips will take place on the company's newest ferry, Spirit of France, on two departures from Dover on Friday 13 December (leaving at 1.55pm and 6.35pm) and again on Sunday 15 December (leaving at 9.25am and 1.55pm).
The trips last four hours and P&O Ferries' suppliers will be out in force with beauty consultants offering mini makeovers, free to enter competitions from the likes of Dior, Tattinger, Benefit, Carlsberg, and Clinique, special offers in the ship's restaurants, and Father Christmas handing out surprise gifts to children.
The price of the Christmas Shopping Specials is just £12 return for a car and two people, or £6 return per person for foot passengers. For more information or to book go to www.poferries.com or call 08716 646464.

ps: Dont have any first hand info but the P&O Choir should be again hitting our TV screens tonight. THE CHOIR 9pm BBC2.
Monday, 9 December 2013 - 07:56
Post 314
howard mcsweeney, dover
Superb photos, i did feel sorry for the truckers, police outriders etc that had a frustrating day.

all down to next sunday now.

Sunday, 8 December 2013 - 20:41
Post 313
PaulB, Dover
Some extra pictures of Tracer from this morning sunday...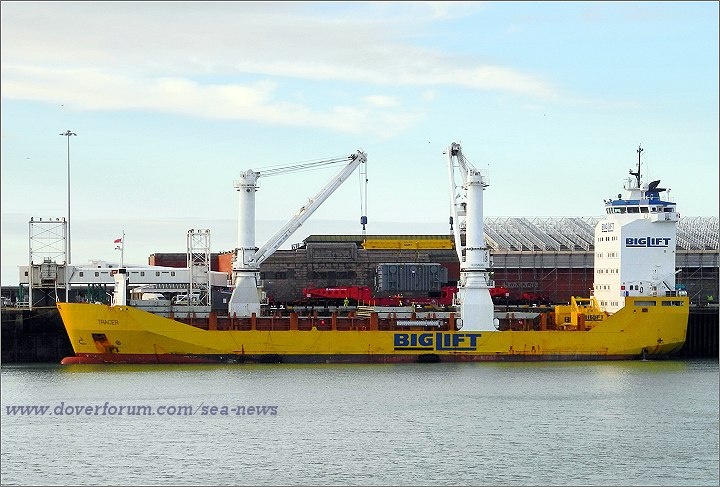 Below is a crop of the same picture and boosted a wee bit. You can just make out the ultra wide/long load the ship is delivering and assembling. Now on the dockside. The load, which is the length of 7 or 8 buses, has to travel inland at some point but the operation has been held up by the tidal surges of recent days.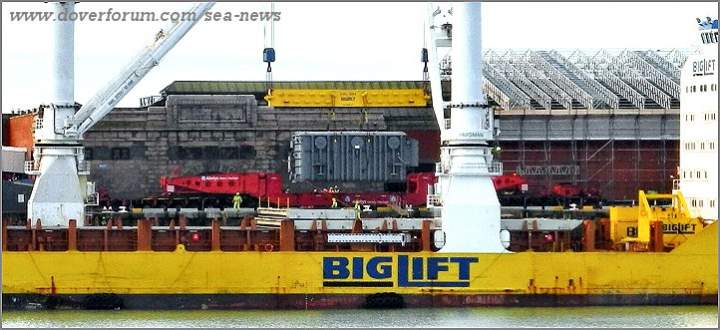 The cranes slowly lowering the huge transformer onto the lowloader early sunday.
Sunday, 8 December 2013 - 11:49