Thursday, 20 June 2019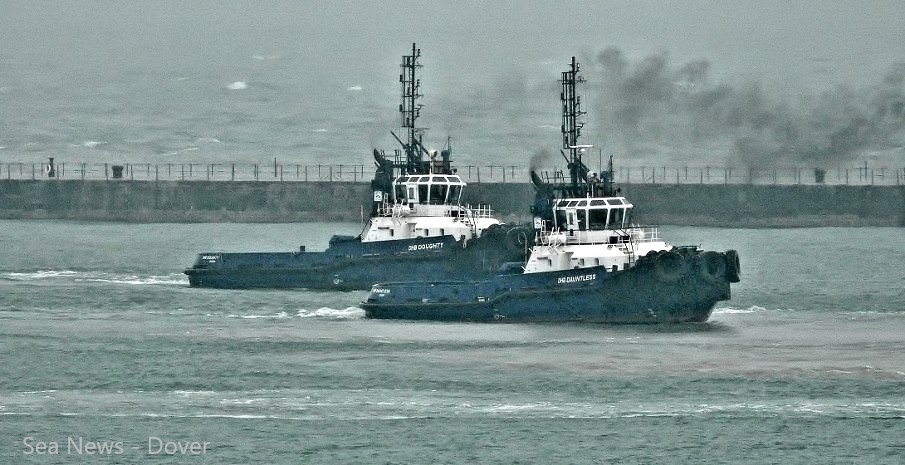 Just having sent Pacific Reefer on her way, the tugs turn back into the Summer (!!) gloom....

WWW.DOVERFORUM.COM/SEA-NEWS
Featuring all the ships that come and go and work at the Port of Dover ..
... with further coverage of the surrounding ports.
Sea News Dover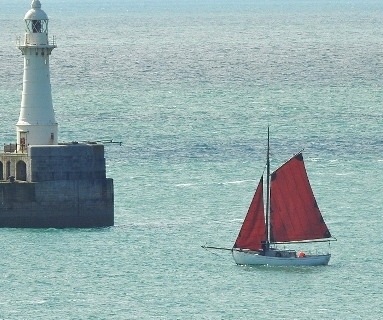 DFDS NEW SHIP for Channel see 6303
DFDS Europe's award winning Ferry Operator 6332
Port of Dover : Virgin Voyages 6289
Port of Dover: Brexit Resilience 6123

P&O Ferries: Alternative Euro Breaks 6298
P&O Ferries: Record Fundraising for Lifeboats see 6253
Port of Dover: Reducing Carbon Footprint 6332
Port of Dover: New Cargo Manager see 6205

Thames Estuary Forts 6250
SS Richard Montgomery at rest (WW II Supply Ship ) 6329
DFDS: ORCA 6179
Premier Inn completes see 6149 plus

Scroll down to see the Boudicca D-Day pictures in several posts.
Use our SEARCH ENGINE below to find all sorts on the SEA NEWS pages....
type in the topic and away you go, or if you have the post number as shown above, just type it in the box, more than - 6300 - nautical posts now.
Posts are welcome. just click 'Add Your Comment' below. Max of 5 pictures preferred although we can stretch that for special stories..
Sea News Editor Paul Boland - send info or pix to dover7@msn.com. Always welcome.
CRUISE CALLS:
https://www.doverport.co.uk/cruise/find-a-cruise/
UPDATE:
To show your pictures at their best..it could be worthwhile resizing before posting to
850
pixels wide.
All pictures on these pages are the copyright of the owners and must not be reproduced without permission.
Post 6209
Mike J., Dover
1630 Tuesday & BOUDICCA sails for Bergen.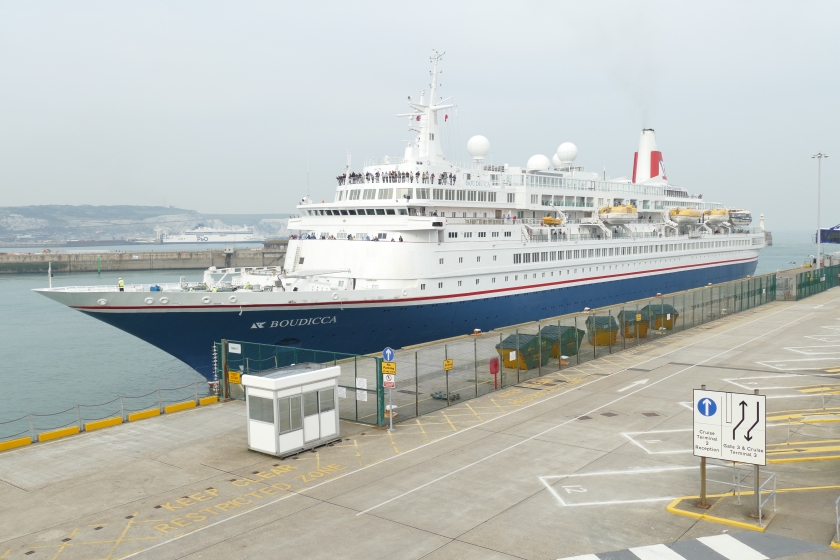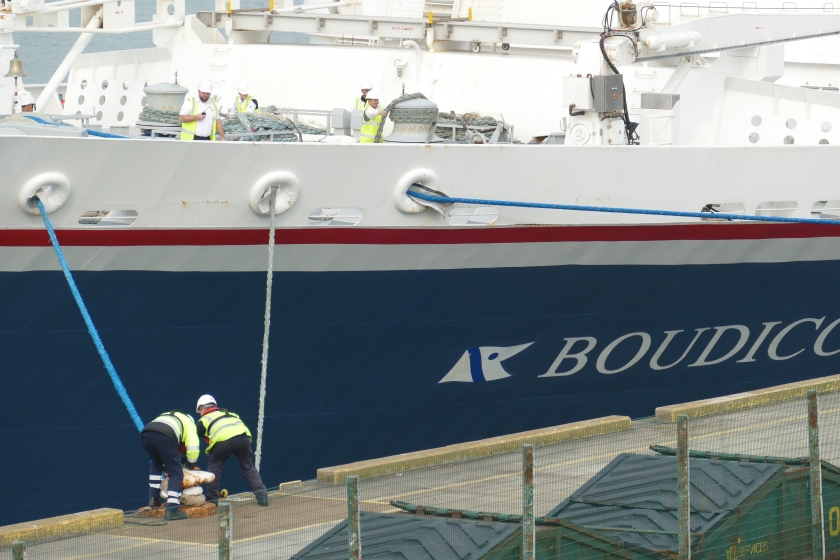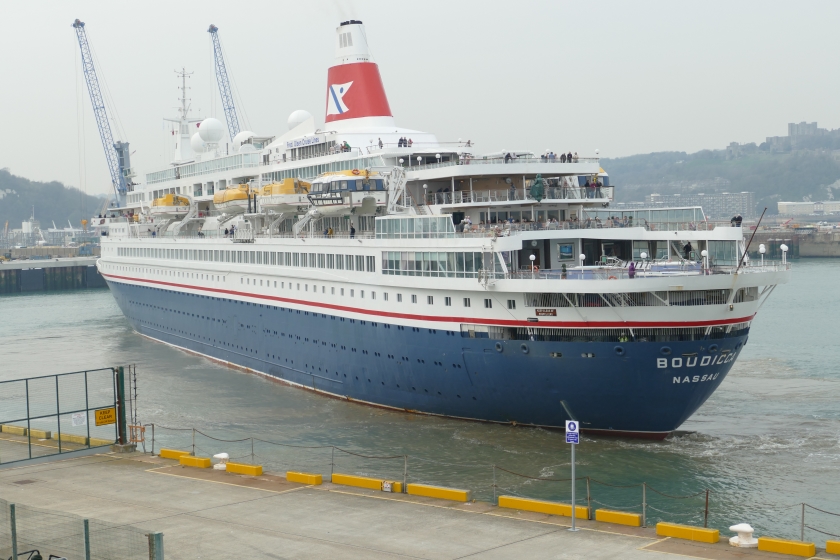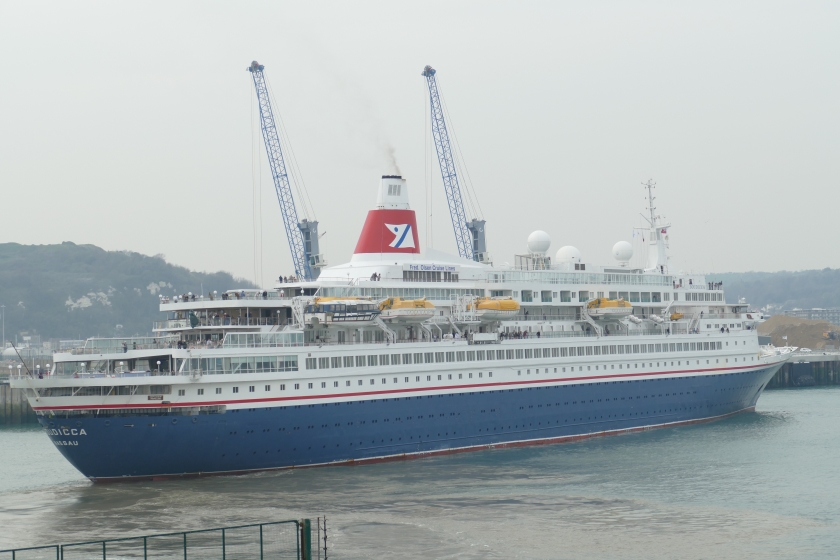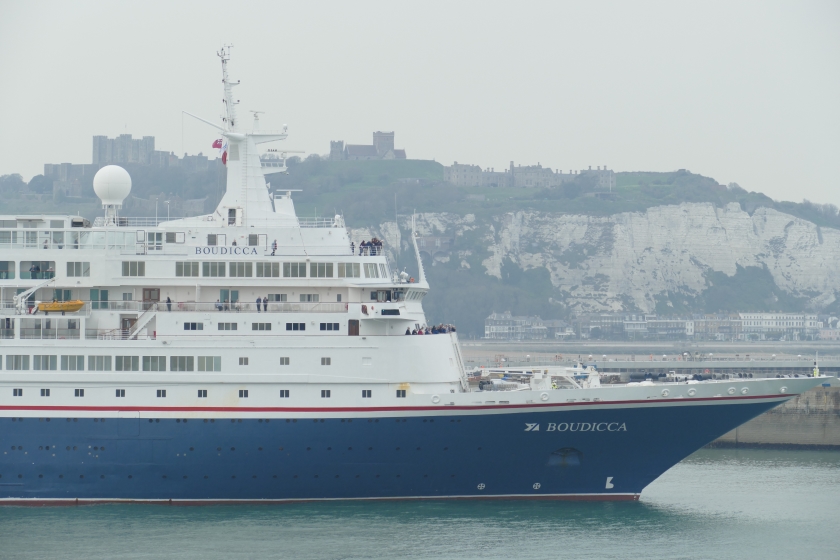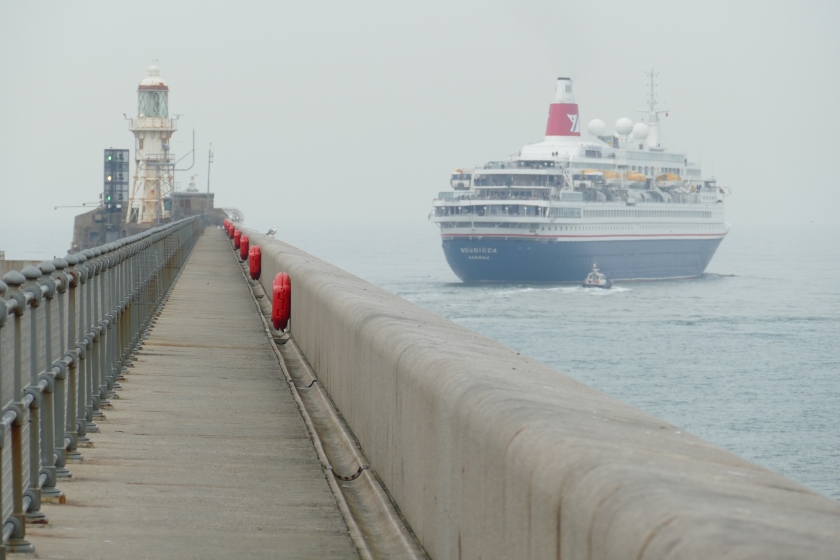 Wednesday, 17 April 2019 - 00:52
Post 6207
Sea News, Dover
HMS Tyne off Dover...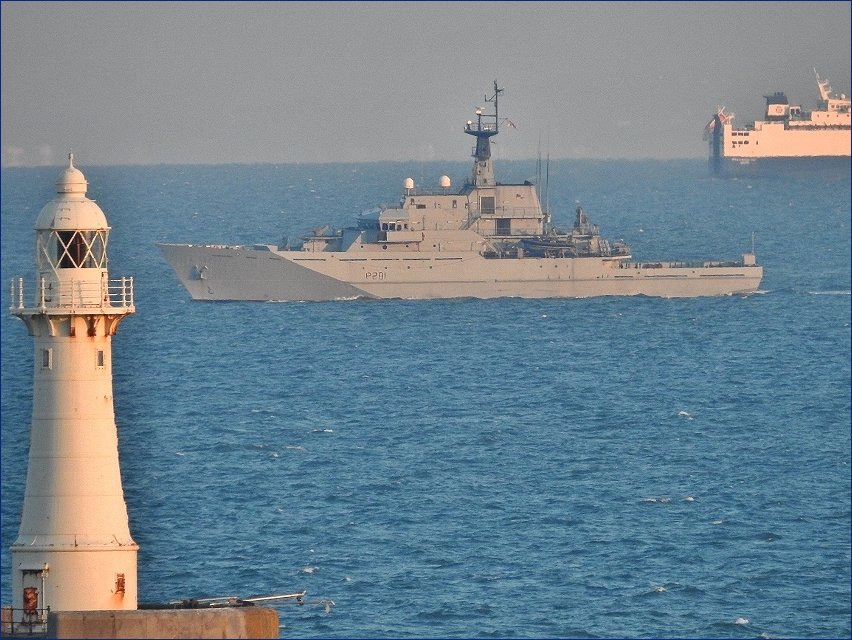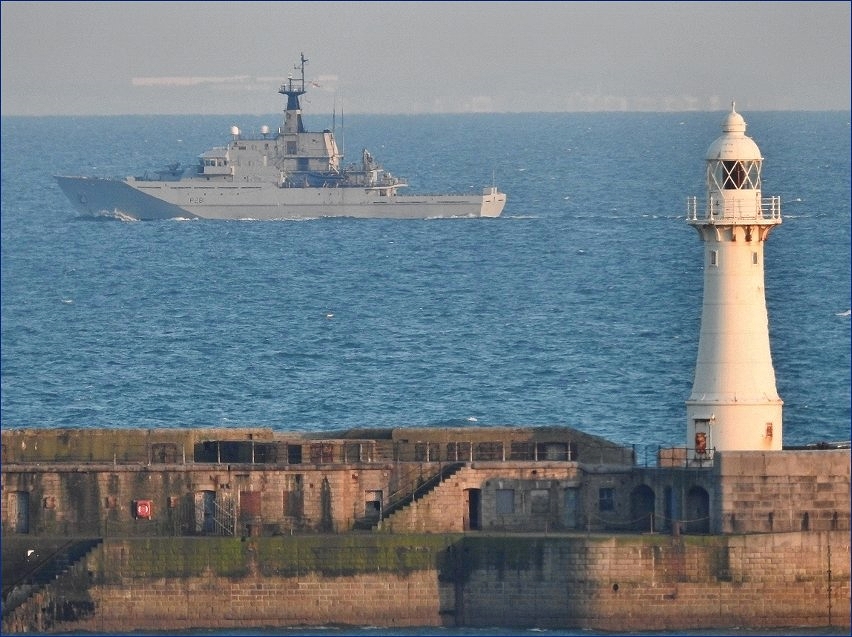 HMS Tyne at the earlier part of the weekend just off the Port here in Dover. They are late evening pictures.. just past 7pm with the sun sinking, so yours truly couldn't get the full flavour as it were. The naval ship looked almost orange at one point...
Below we have a longish range picture of Border Force Vigilant just off the Shakespeare Cliff/Beach area on the same day...just checked...Friday. Also in view are several small boats as you can see. There have been no further reports of migrant seagoing activity so not entirely sure what was going on here.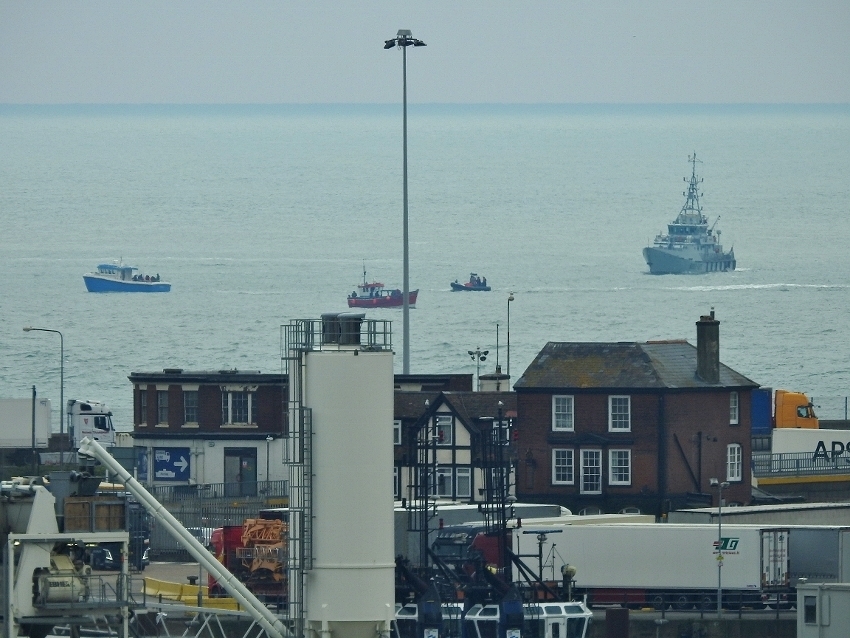 A great set of pictures below there Sarah - hugely enjoyable shots there...
Don't Miss Those!
Nice work below there from our 'roving reporter' who roved over to Margate there...

PaulB
ps: AIDAdiva was in with us yesterday, she left last evening at 7PM...her near 70,000 tons looking magnificent as she came across the harbour this time, usually the ships leave through Western Exit but not this time, will have pictures...catching up.
Tuesday, 16 April 2019 - 06:12
Post 6206
Sarah, Ramsgate
Photos taken from Margate on 14th April 2019.
HMS Tyne spotted from Margate.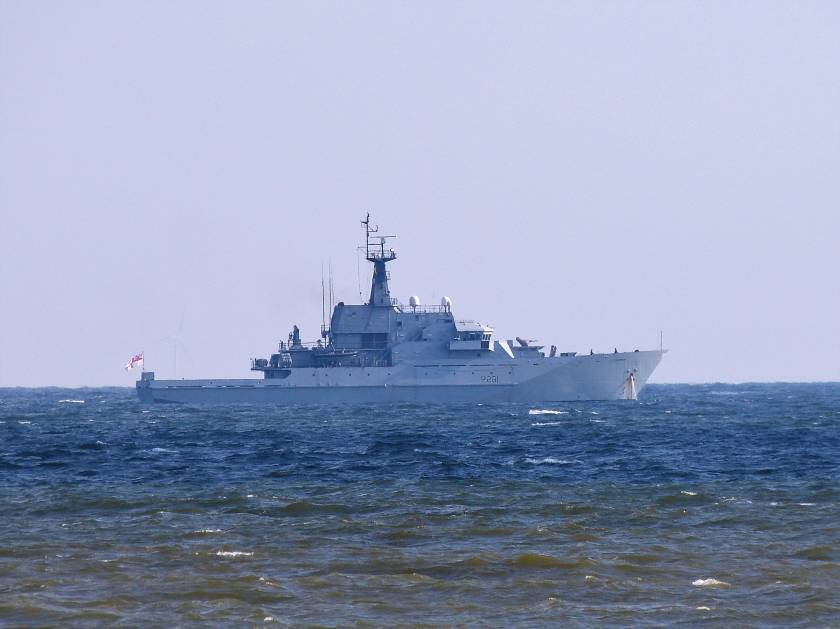 THV Patricia also spotted from Margate
Margate Lifeboat "Leonard Kent" on exercise.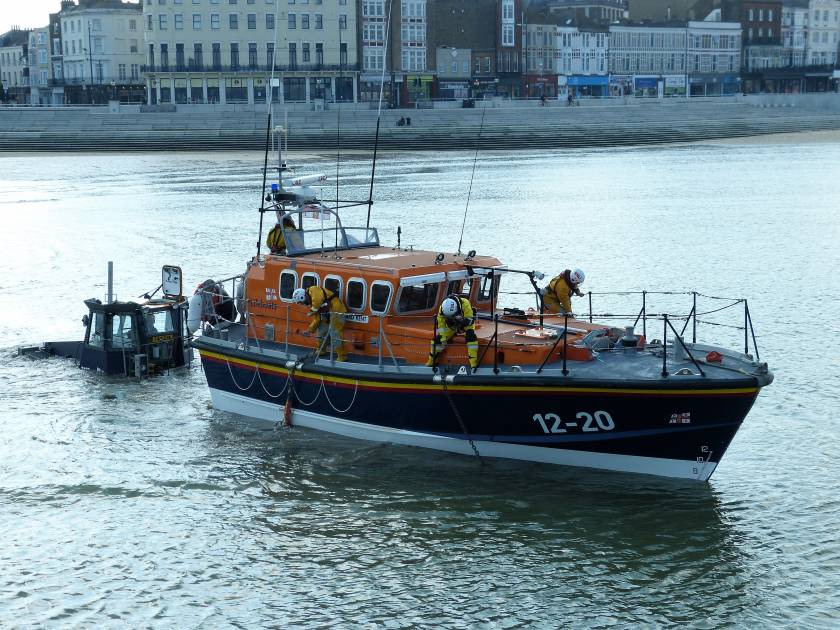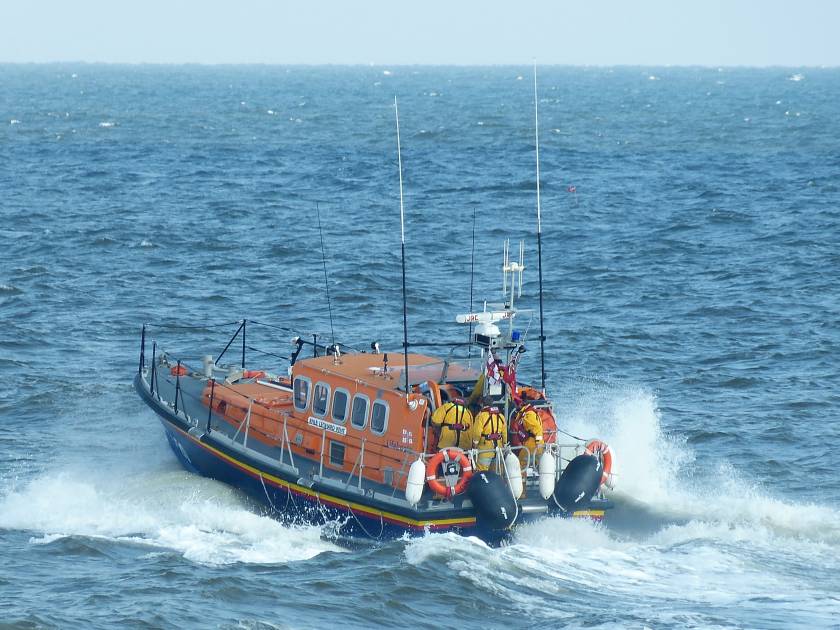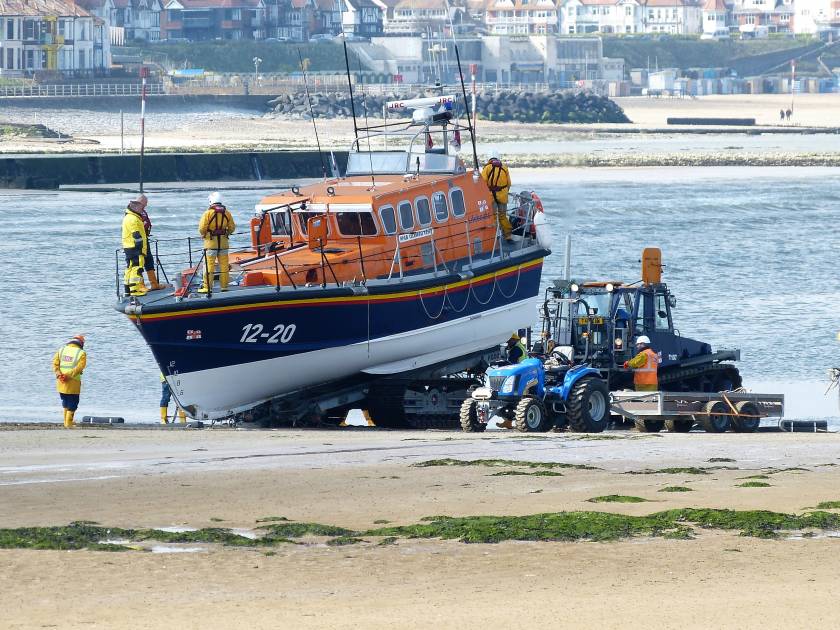 Monday, 15 April 2019 - 22:04
Post 6205
Sea News, Dover
Port of Dover Cargo Limited appoints General Manager ahead of new terminal opening
___________________________________________________________________________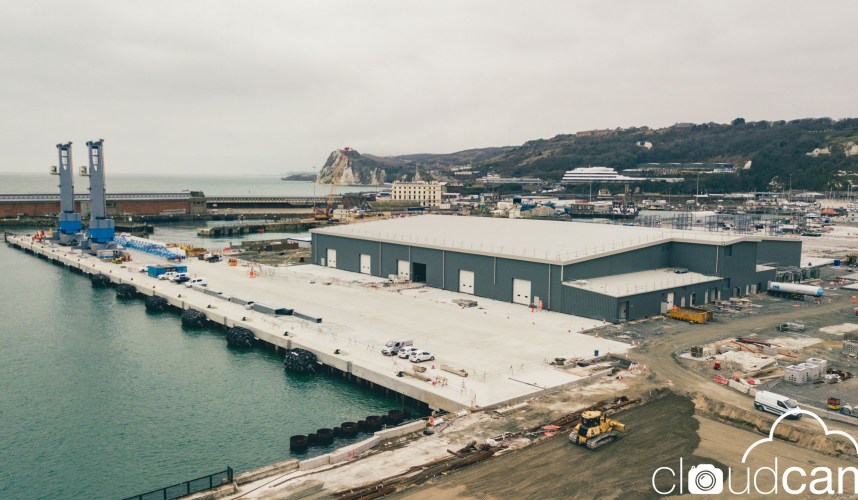 Nik Scott-Gray has been appointed as the new General Manager for Port of Dover Cargo Limited
In a landmark year when the Port of Dover will open its new state of the art multi-purpose cargo terminal facility as part of its £250 million Dover Western Docks Revival development, the appointment heralds another key component of the next exciting chapter for cargo operations at Dover.
Mr Scott-Gray is currently Chief Executive at Montrose Port Authority in Scotland where he has held the role since May 2015, having overseen the financial performance and driven the strategic direction of a business handling a broad variety of vessels and cargoes. Prior to his time at Montrose, he gained significant terminal management experience working across all aspects of operations on a portfolio of seven ports for Forth Ports Limited.
Barbara Buczek, Chief Commercial Officer, Port of Dover, said: "This is a very exciting year for the long-term future of our cargo business. Since the arrival of Geest in early 2018, we have already seen a 38.6% increase in ship import tonnage and an 8% increase in ship calls. Our customers have great expectations about their future at Dover and I am delighted that we have appointed Nik, someone with the right experience to drive every aspect of the business forward and realise our collective ambitions."
Nik Scott-Gray said: "I am delighted to be joining Port of Dover Cargo Limited at this watershed moment for the business. With such a fantastic future ahead of it, created by a platform of much-anticipated new facilities and strong customer demand, I look forward to bringing my full industry experience to Dover and delivering on its success."
Mr Scott-Gray is due to start at Dover in July.
ENDS
You can see how it's all taking physical shape at the cargo terminal, as shown originally in the plan below...and as you can also see in Mike's DWDR posts further below.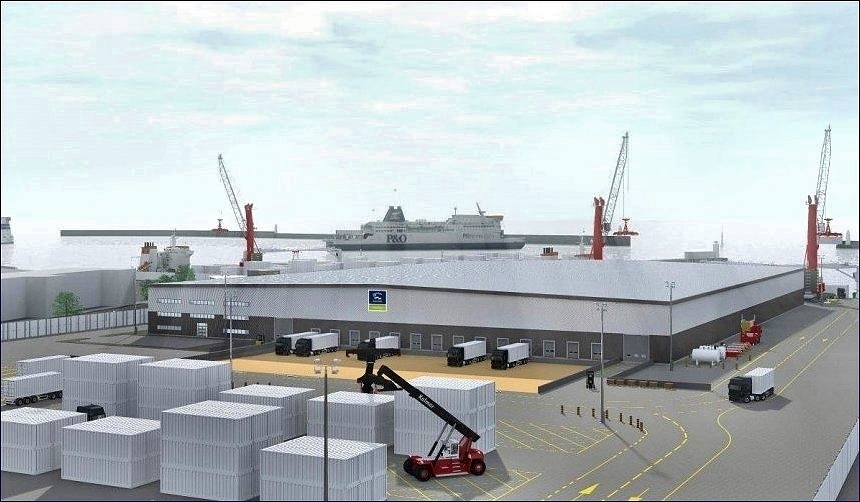 Recent shot of the new cranes...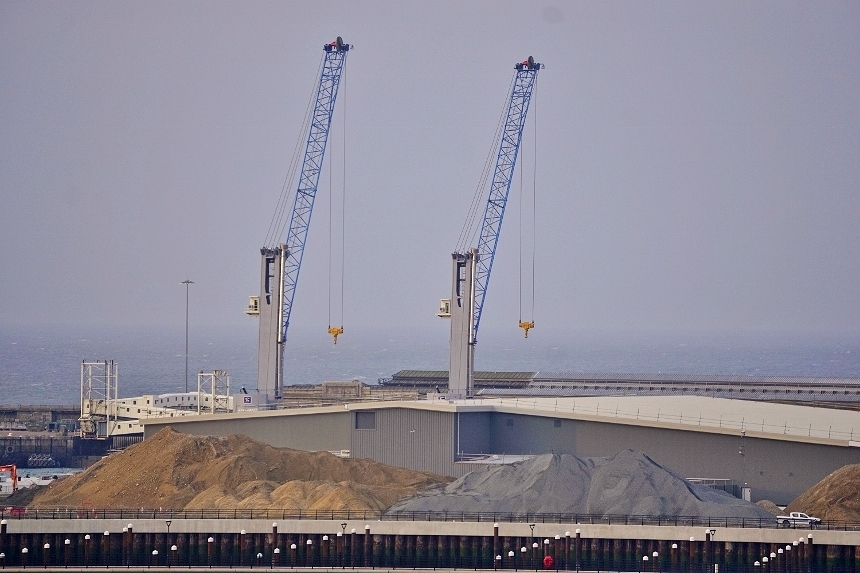 A great future for Reefers/Cargo Ships at the Port of Dover ..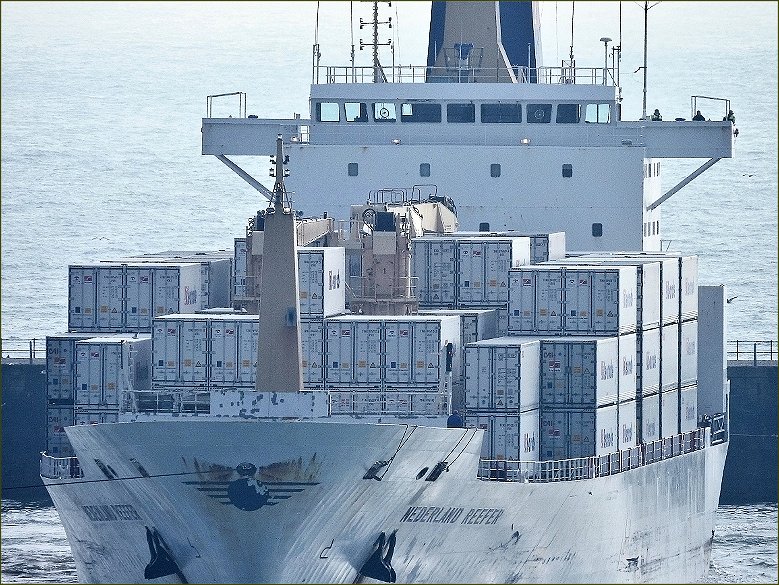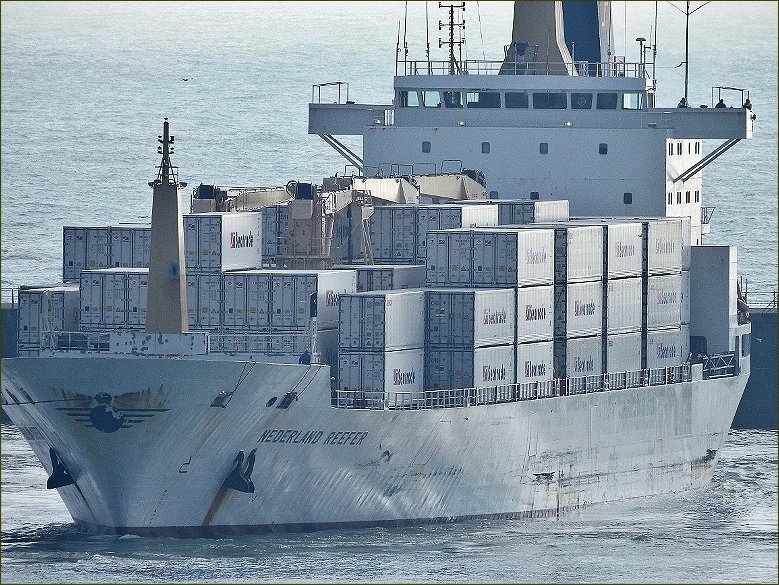 Yes an exciting future is on the cards

PaulB
Very interesting collection of pictures in the 2 posts below from Mike

including shots of the new cargo terminal.
Monday, 15 April 2019 - 06:14
Post 6204
Mike J., Dover
Ground-level views of finishing-off work on the east side of the Wellington Dock 'cut' on Saturday morning.
Marina office overlooking the lift bridge & the lock & base of the 'Promenade Pier'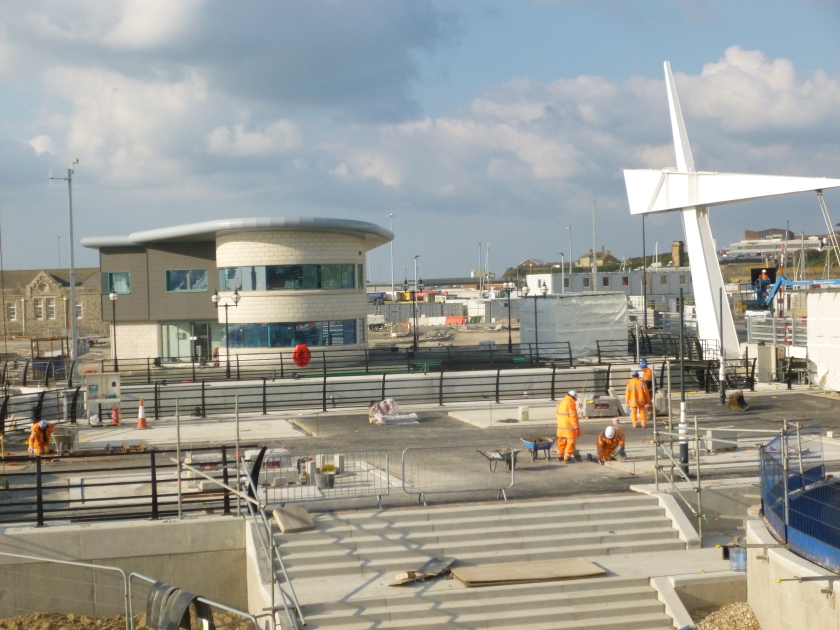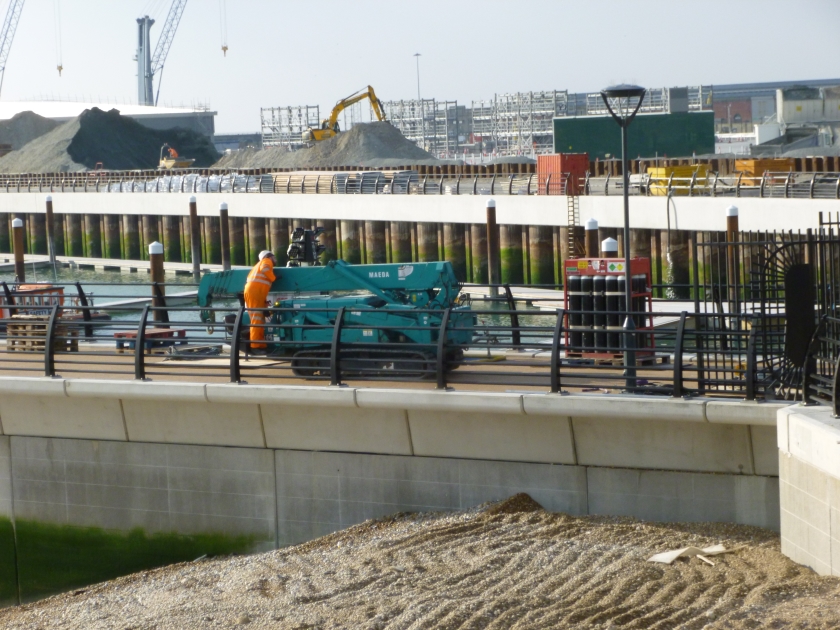 Roadworks approaching the lift bridge, further roadworks being carried out on the other side of the bridge.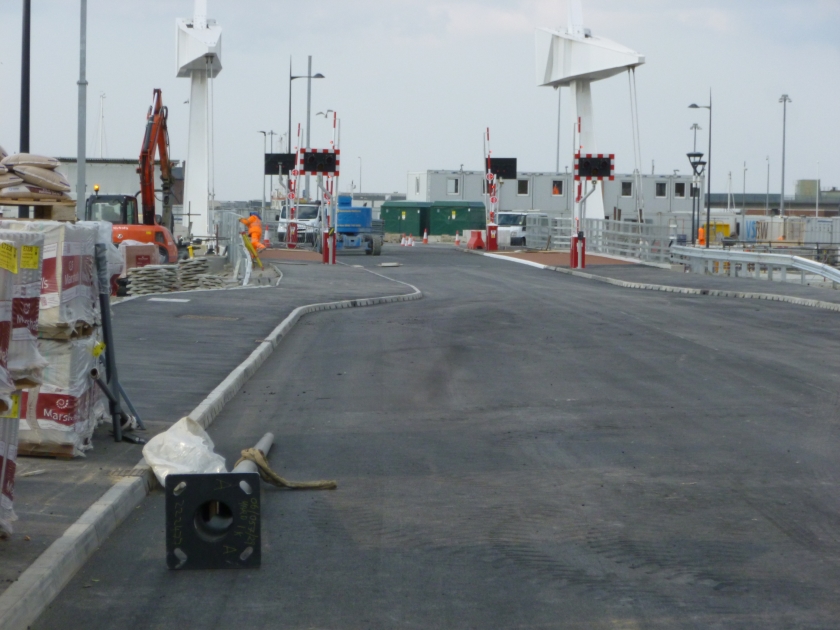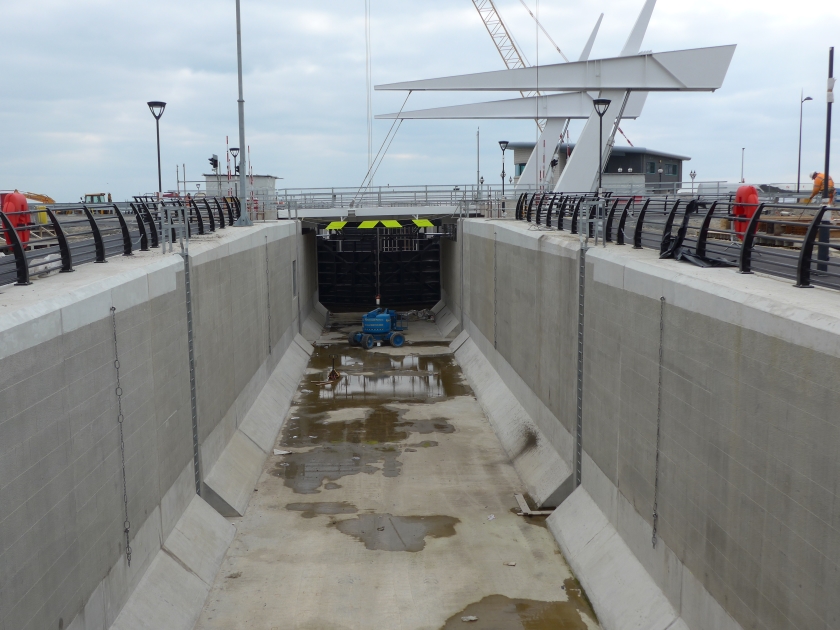 'Promenade Pier' on eastern side of new marina, lighting & handrails in position.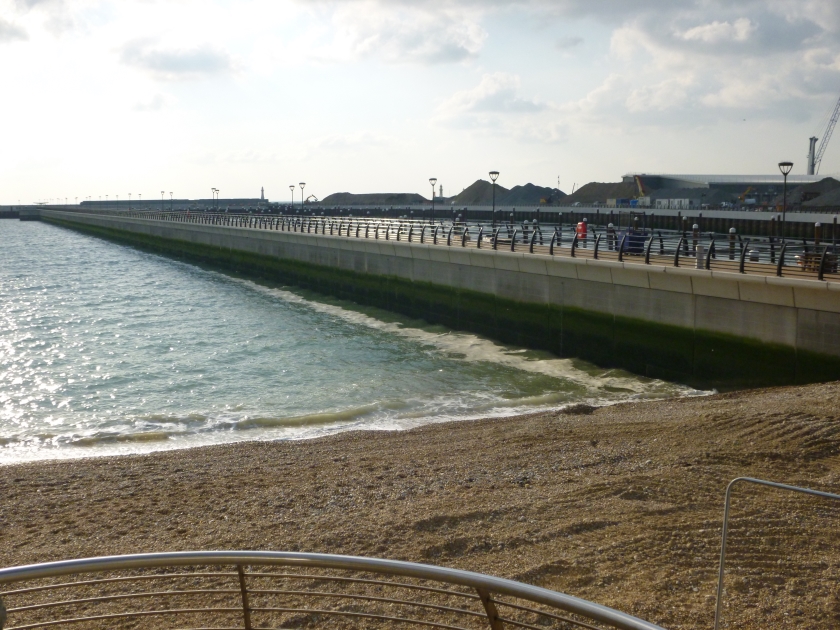 Monday, 15 April 2019 - 01:21
Post 6203
Mike J., Dover
Good seal rescue sequence.
I've been away for a few weeks & it was interesting last Thursday to see the DWDR changes from on high since post 6155 on 22/3.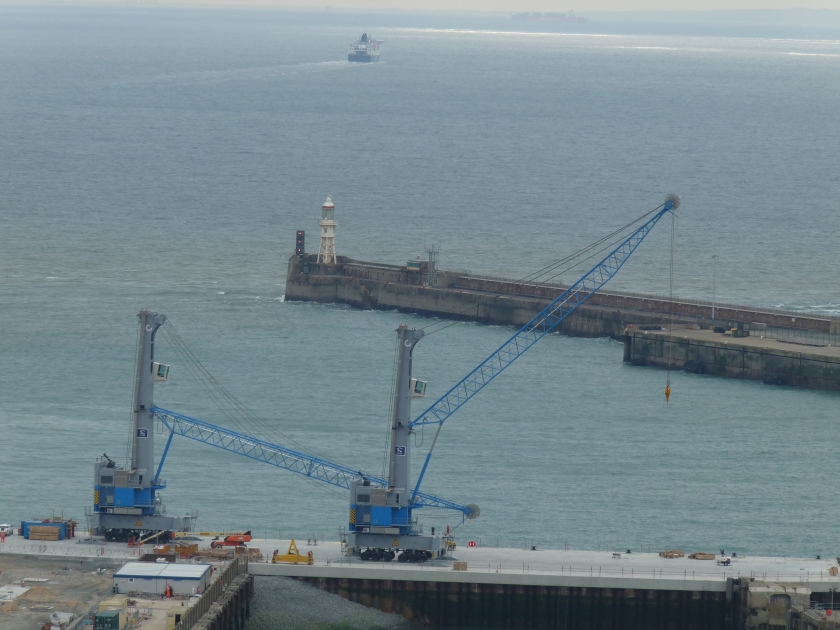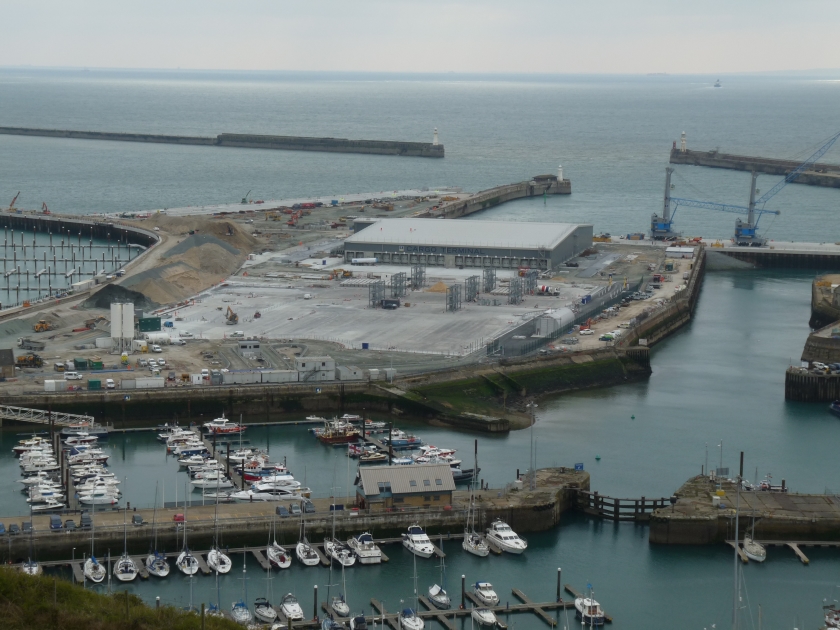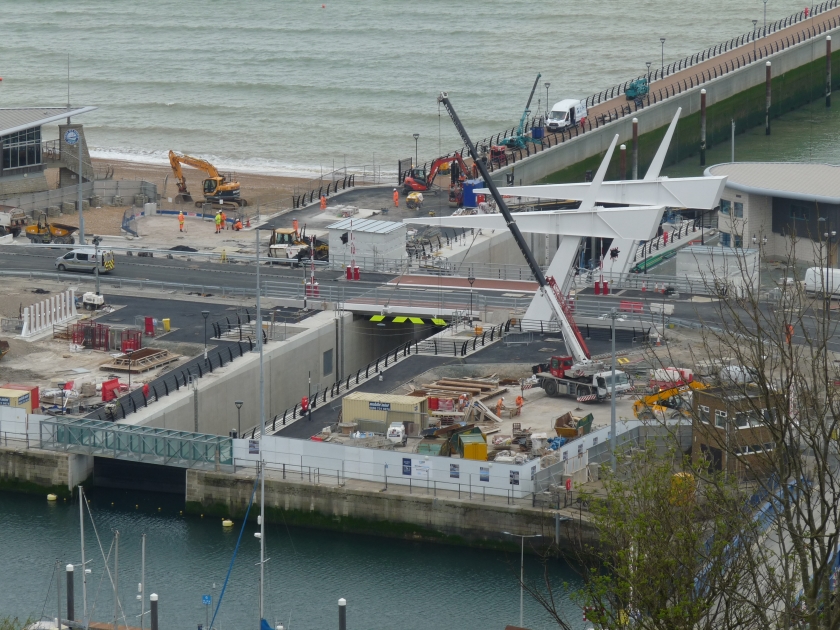 Monday, 15 April 2019 - 00:56
Post 6202
JanT, Dover
So glad to see the little chap was being taken to safety, we are loosing so much of our marine life.
It's good we have these organisations that do such good work.

Sunday, 14 April 2019 - 07:55
Post 6201
Sea News, Dover
Rounding up the little Seal on Dover Beach...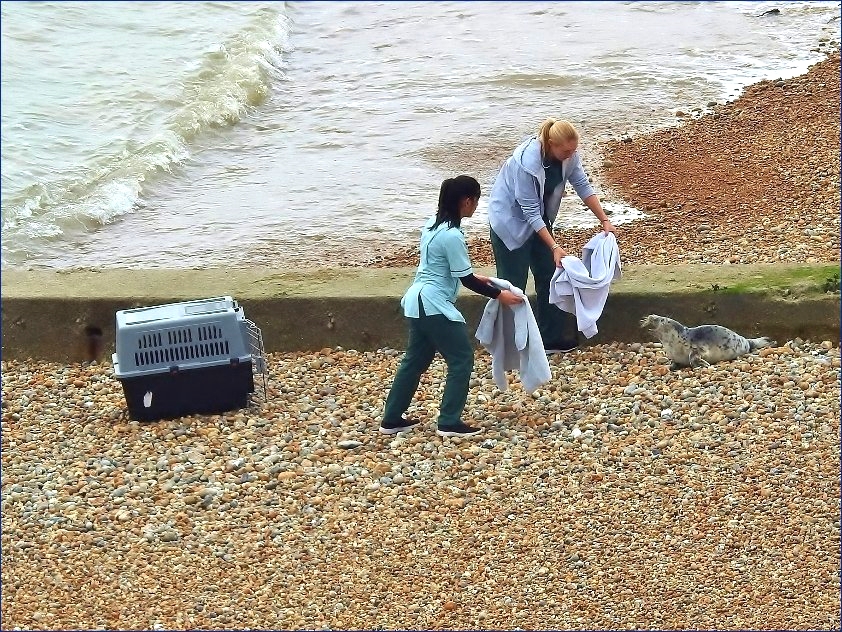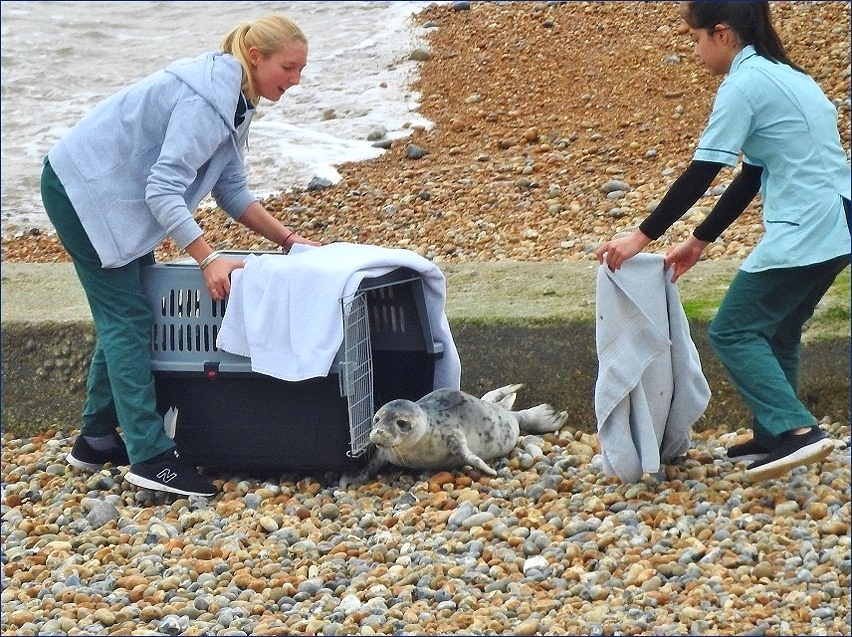 The little seal seemed reluctant, the little guy wanted to make an..ermmm .. run for it! .. when the well meaning ladies approached! They moved in on the little seal slowly, arms outstretched, towels at the ready, and after a brief struggle hither and tither they got the seal into the little cage...
Great work ladies

Ah yes Del they are great creatures - great to watch. Was thrilling to see this little one.

PaulB
Sunday, 14 April 2019 - 07:18
Post 6200
Del Styan, Norwich
A delight to see the little seal on the beach. It reminds me - a couple of weeks ago we were sitting on Caister beach up here in Norfolk, and a couple of seals popped up and kept us entranced for a good 15 mins swimming up and down the coastline. Nothing to do with Dover, I'm afraid, but it just reminded me!


Saturday, 13 April 2019 - 23:12
Post 6199
Sea News, Dover
Dover Beach: It was a delight to see this little guy on the beach yesterday....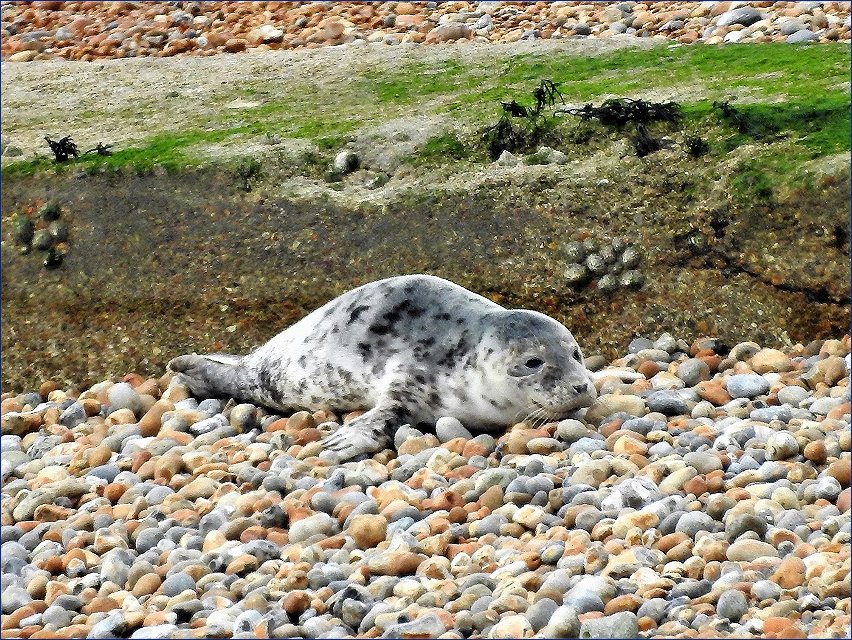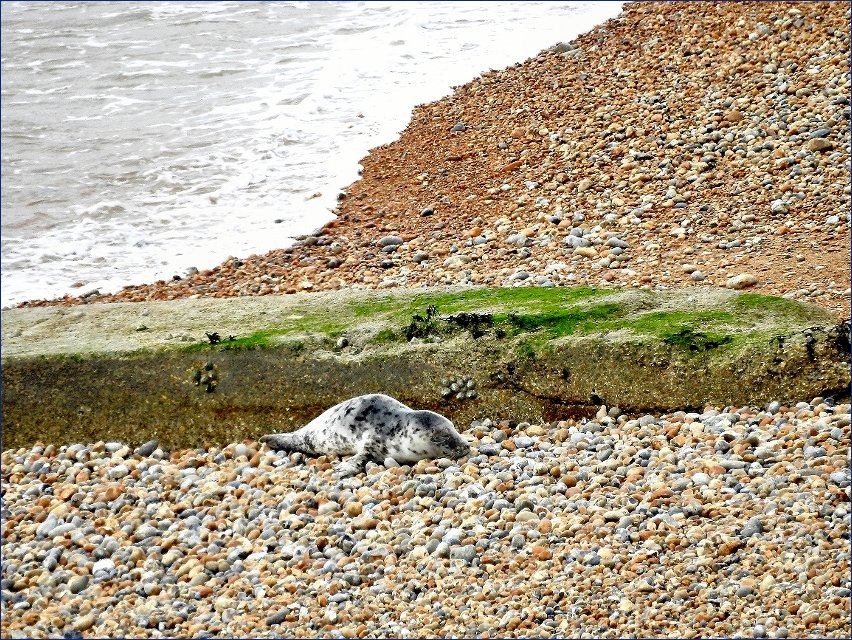 Yours truly never noticed anything but when a small crowd gathered it gave the game away and the little Seal was spotted. The camera started snappin' and there we are above. After a time some animal welfare people came and they got the little guy into a little cage and took him away. Best thing...as his/her welfare is all important. We might have a further pic or two of that event with the animal welfare people...will use if any good..still checking.
Another shot below, a wider shot this time on a different camera, of Saga Sapphire moving away on Thursday evening...off to northern climes...Bergen.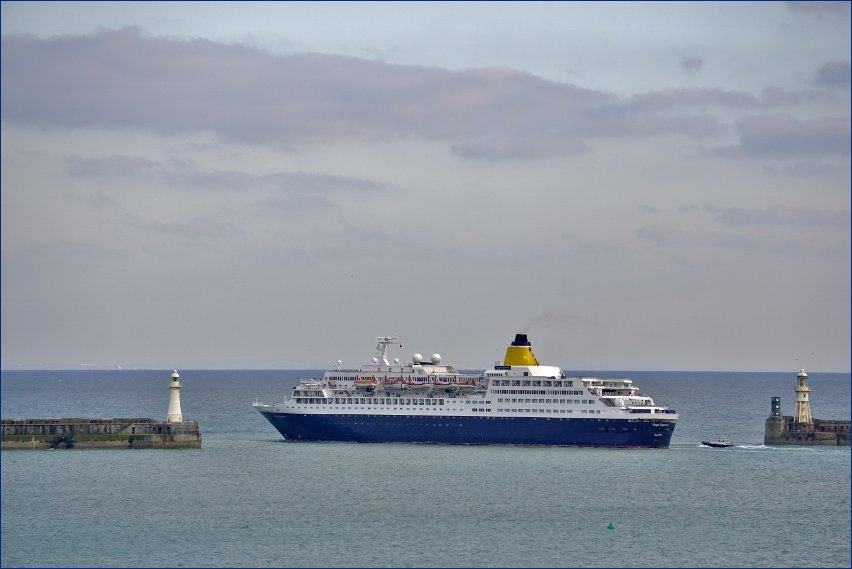 Del yes it gets very busy at Easter, the hotels here are already very busy, carparks full etc..

Yes Jan we avoided the cliff edge "nightmare" for the moment anyway. Easter busy busy already...

Following along from Mike's picture of FPV Morven in post 6195
I've had this info through from my ever reliable 'reliable source' ...
"
More interestingly the FPV Morven has been in and out of the port recently. She is the very vessel that was funded privately to search for, and eventually successfully locate, the downed aircraft with the Cardiff City striker Emiliano Sala aboard.
"
PaulB

Saturday, 13 April 2019 - 06:49
Post 6198
Del Styan, Norwich
As Jan says - I paraphrase - best to avoid Easter for another Channel trip. Perhaps after the school hols!
Hope you have some nice Spring weather for some more great shots of the Eastern Docks.

Friday, 12 April 2019 - 23:09
Post 6197
Jan T, Dover
Wow chaps see you've been busy with those camera's, and yes really glad that Cliff edge has been avoided today,the traffic was building up into the port yesterday afternoon,and I guess it will get busier next week with Easter.
And talking to someone I know yesterday who works for an import export agents, his exact words were it's a NIGHTMARE!!! and he would know.

Friday, 12 April 2019 - 08:22
Post 6196
Sea News, Dover
Following along from Mike's pictures, here we have the Saga Sapphire again with pictures showing her a-coming and a-going yesterday...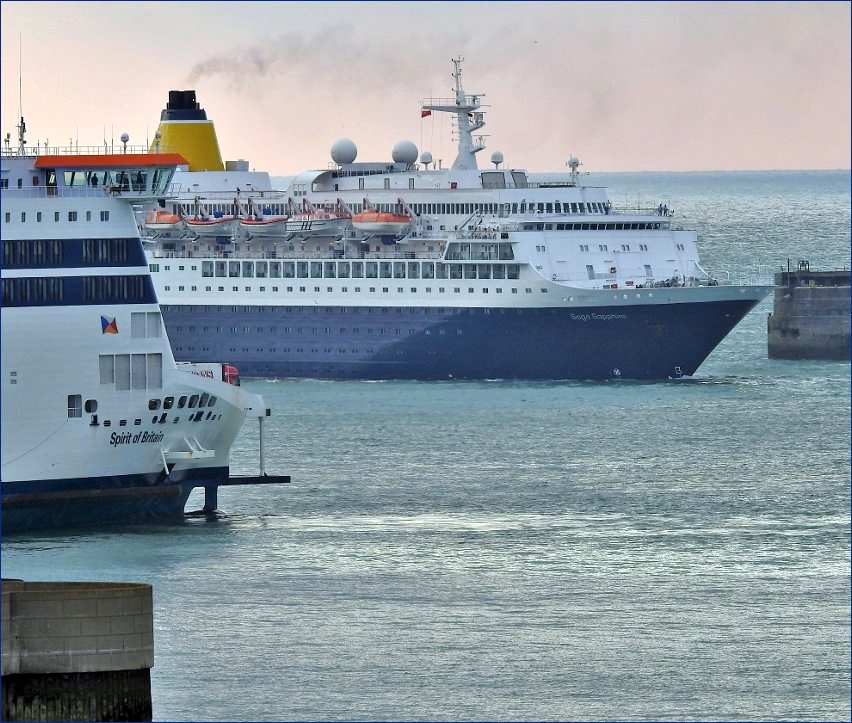 The pic above there shows her actually entering the Port while the ones below show the ship long range as she approaches...also in those shots is one of the DFDS ferries returning from Dunkerque.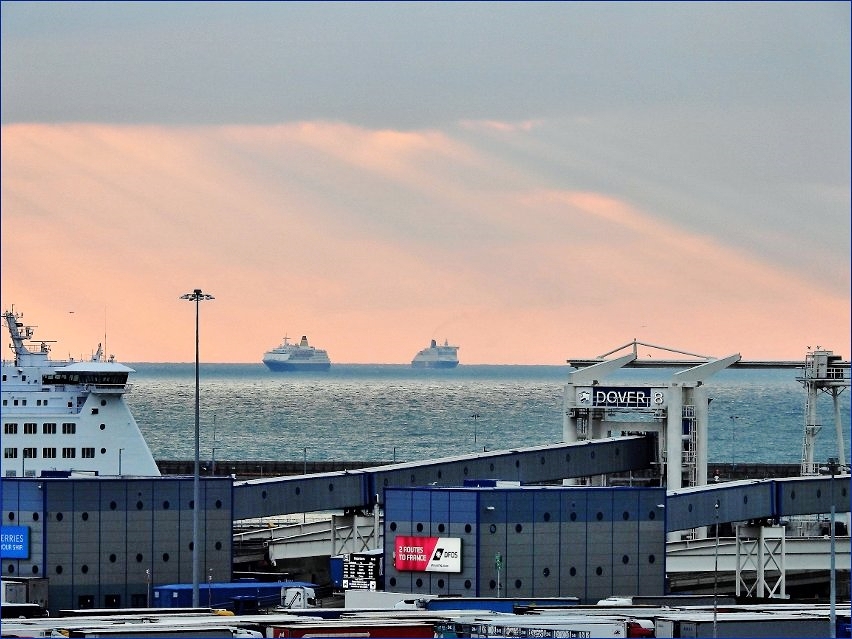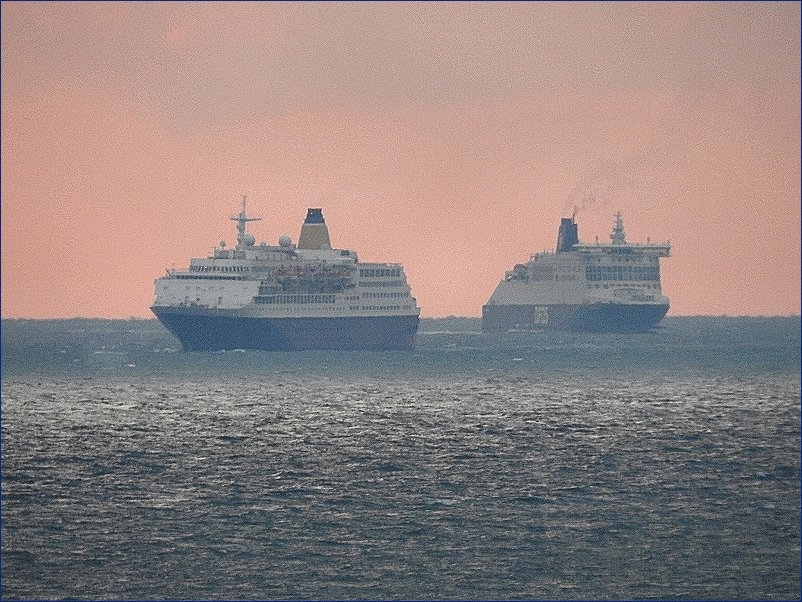 And now a-going...moving away yesterday evening at 18.30, pausing briefly to allow the pilot off. You can see the pilot boat alongside..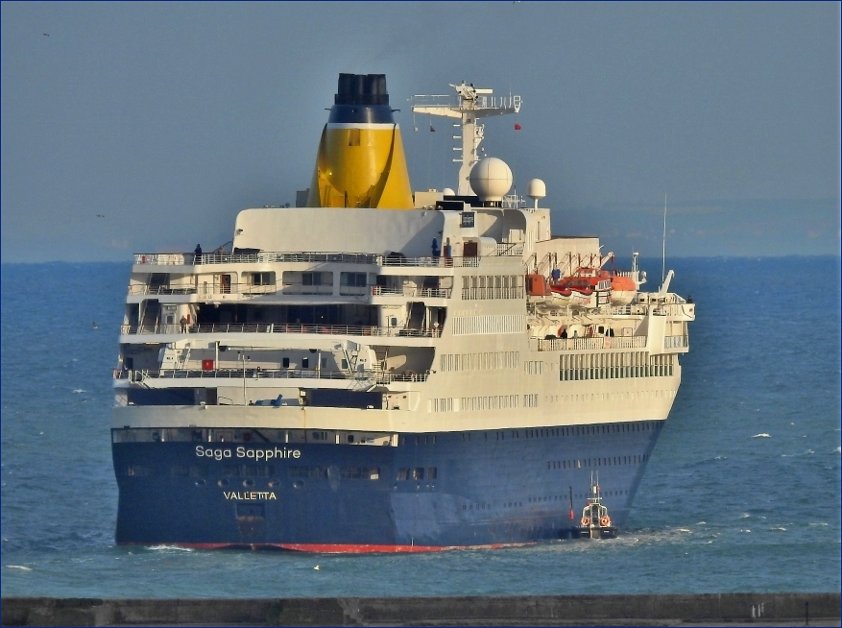 Well done Mike. Interesting collection below there for sure. Always good to see...

Thanks Del, yes a relief as we came close to the cliff edge. Great time to enjoy a trip to France. 'Bon Voyage' as they say...

Brian yes - get that broomstick ready for Halloween...the terrors will be abroad in the air that night..

PaulB
Friday, 12 April 2019 - 07:06
Post 6195
Mike J., Dover (helcion@hotmail.co.uk)
Thursday morning variety -
The SAGA SAPPHIRE on Cruise-1, She had arrived from Cadiz & sailed for Bergen about 1830.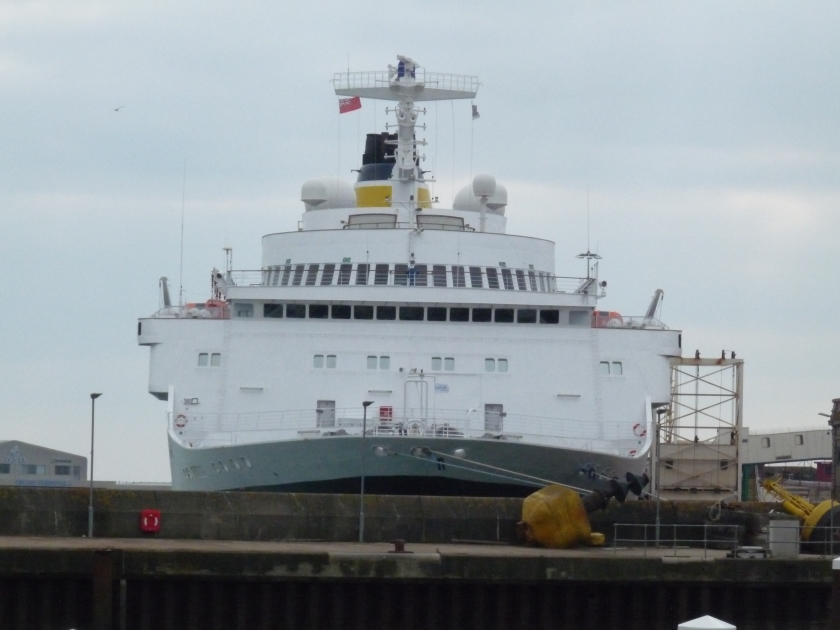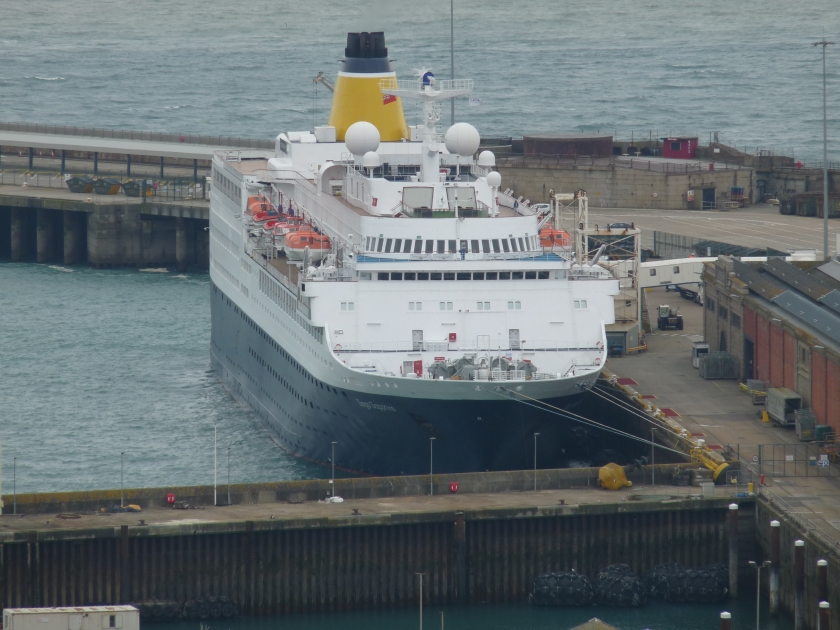 Survey vessel MORVEN in the Wellington Dock, she often calls at Dover & Ramsgate.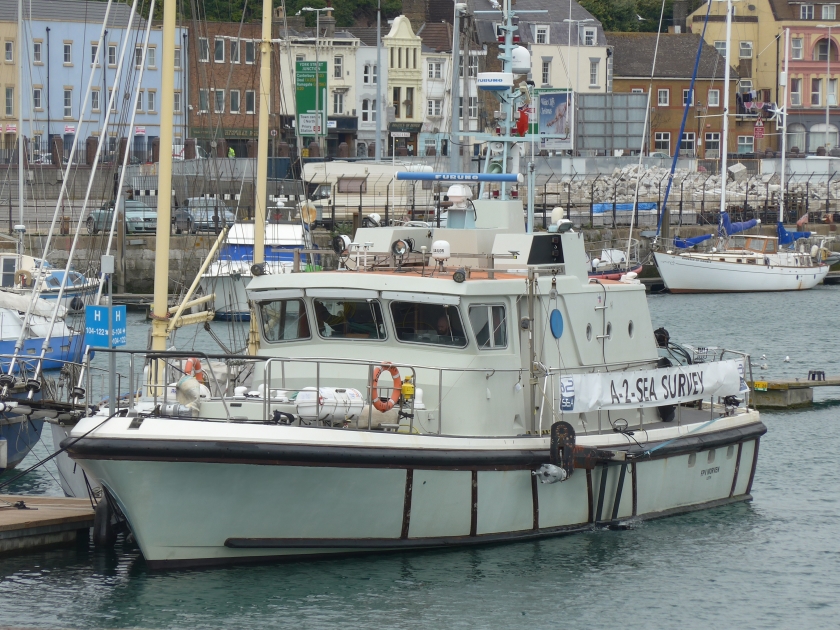 A 'Princess 55' motor yacht from Princess Yachts of Plymouth, presumably on a delivery trip.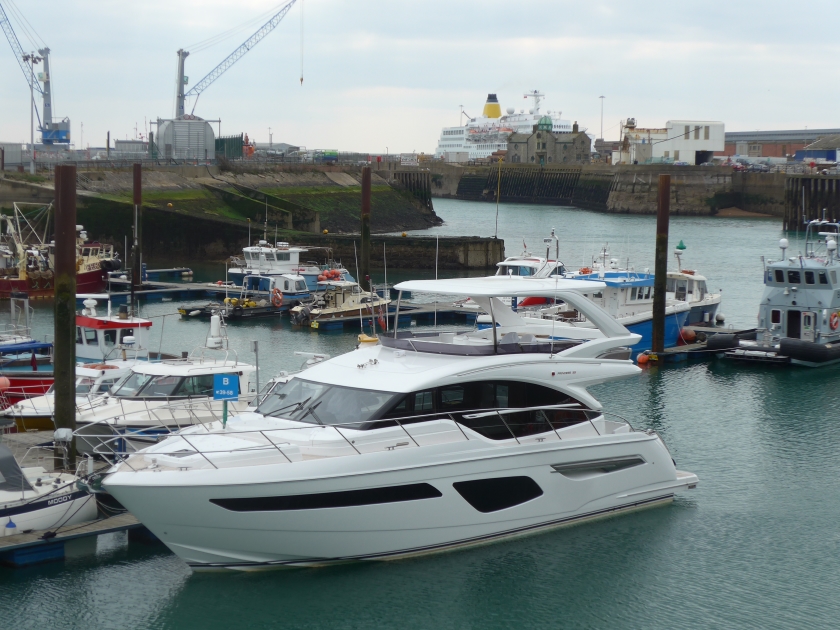 Also in the Tidal Basin Dover Sea Sports's DOVER TRAINER with a young lady under instruction, probably for a Powerboat licence.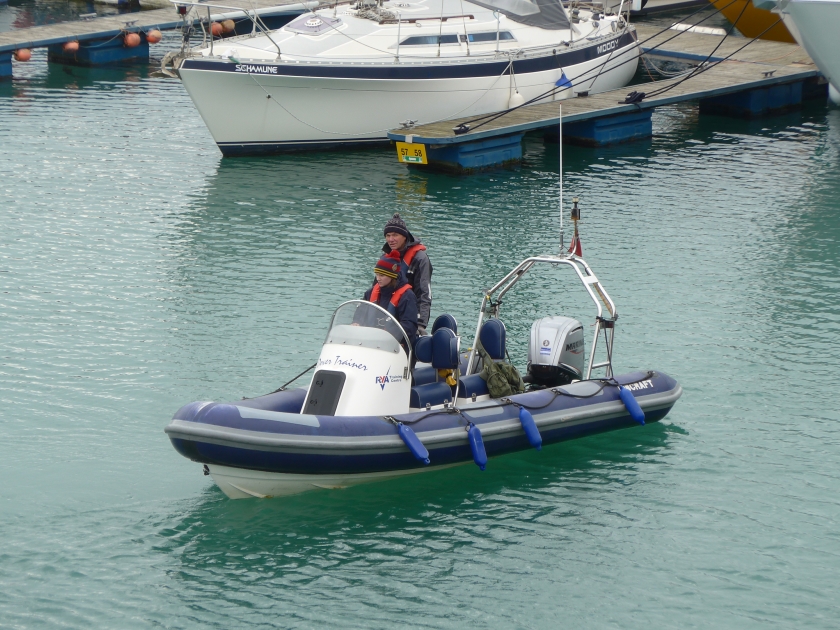 First time that this RIB has appeared in 'Sea News'
Friday, 12 April 2019 - 02:04
Post 6194
Del Styan, Norwich
Whoopee - another 6 months. Mind you its a bit worrying seeing the emergency vehicle trapped in the queue for the Eastern Docks. Well done for highlighting that.
Still, its all OK, because our lawmakers are having a couple of weeks off. Maybe we should all do the same. In fact I think I will. France - here I come!

Thursday, 11 April 2019 - 23:11
Post 6193
brian dixon, dover
party times for the Brexit ghouls, should be fun if they hold it at the dock entrance. lol

Thursday, 11 April 2019 - 15:05
Post 6192
Sea News, Dover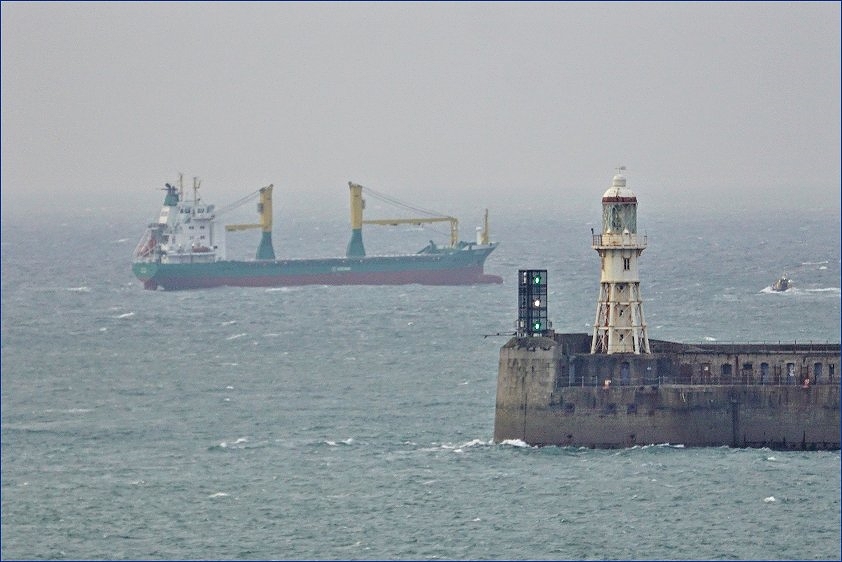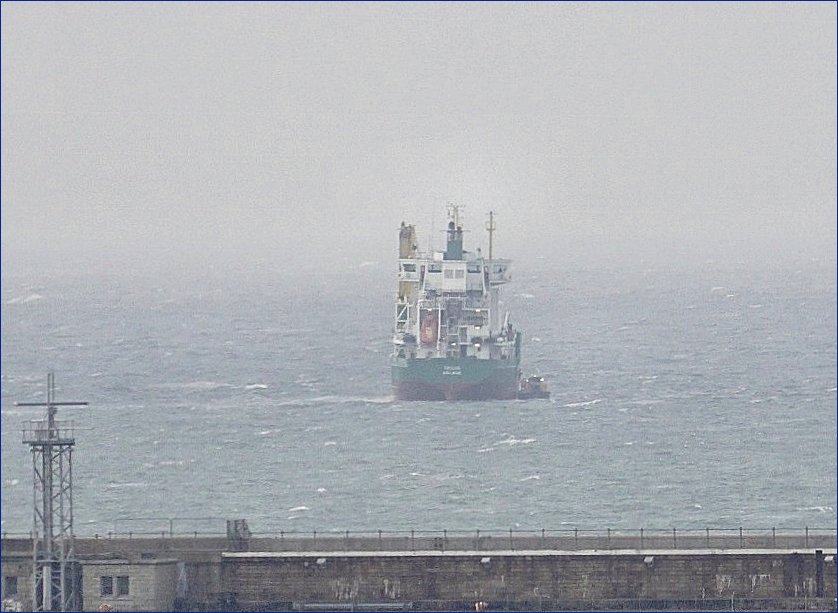 Poor quality pictures above there of general cargo ship Cellus as it came in close to Port yesterday morning early. Although yesterday turned into a nice bright blue day, early in the morning we still had the remnants of mist and murk as you can see in the pictures. Presumably Cellus had come in close to Port to allow a pilot to leave the ship, and its normally our pilot boat that goes out on these errants, but this time it was George Hammond. Whether that's significant or not...well... You can just see the George Hammond to the right in the top picture and alongside in the second.
It is so difficult for the emergency ambulance to get through our oft-times horrendous traffic...but they try. And full marks to them as they do it brilliantly. The victim however waiting at a roadside to be rescued/recuscitated/attended on.. might not feel the same because of delay. To be fair to motorists they do their best to get out of the way, mounting the central reservation etc, as you can just see in the pictures. But you have to say a well done to the ambulance drivers, it must be very stressful. Pictures show the situation 200 metres from the Port entrance.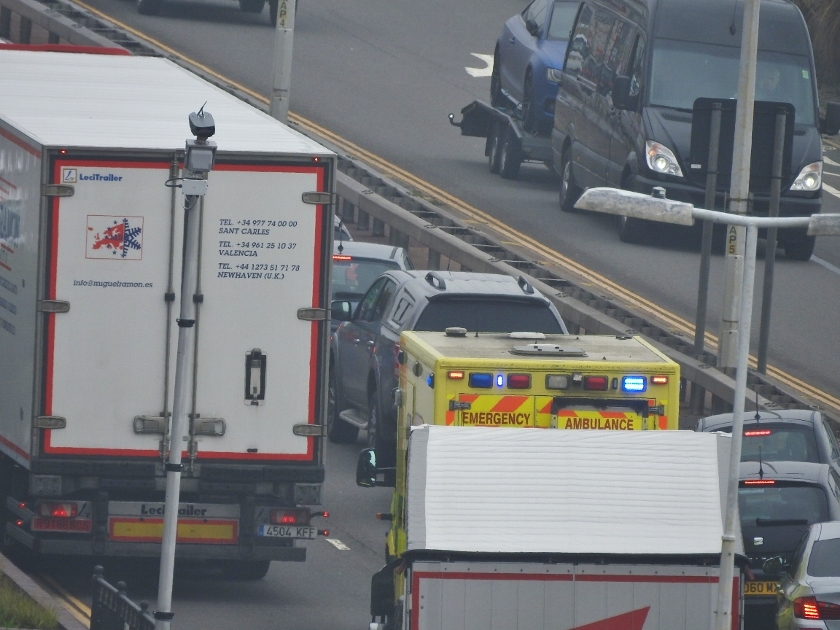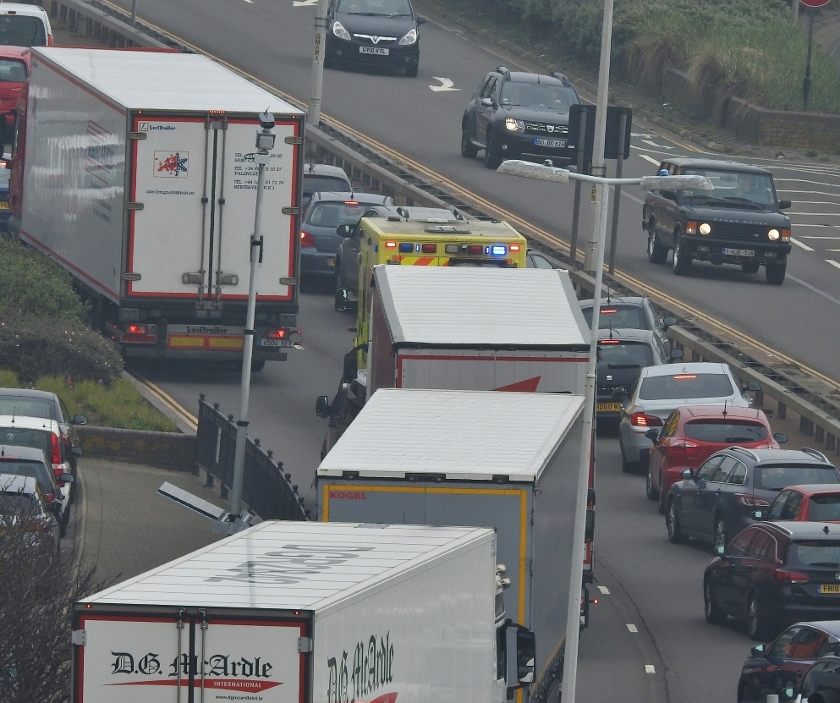 It looks like our 'no-deal' Brexit scenario has been postponed from this Friday until 31 October with one or two proviso's…
it will be a Halloween exit..

PaulB
Thursday, 11 April 2019 - 07:08
Post 6191
Sea News, Dover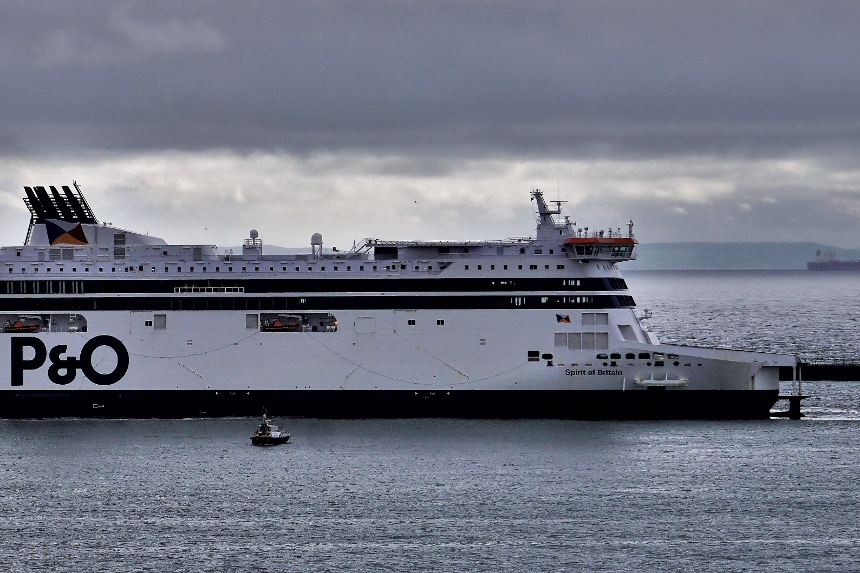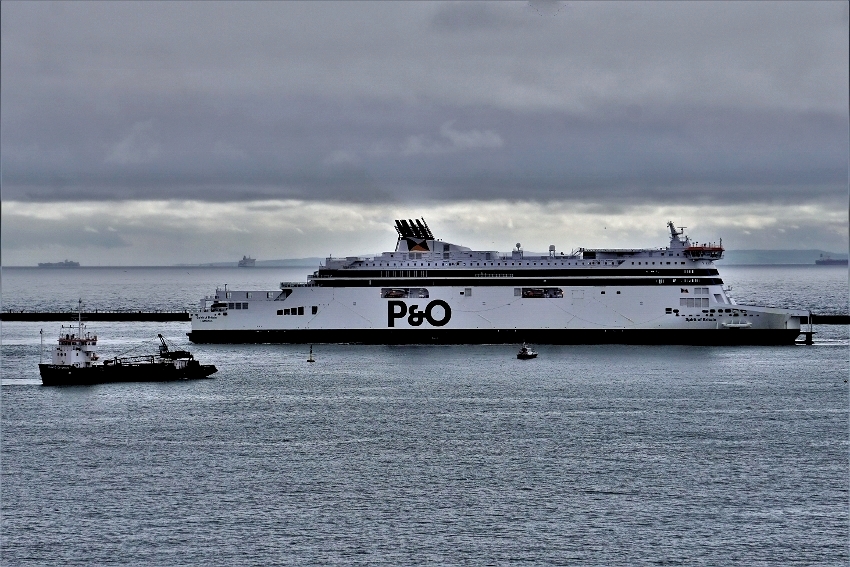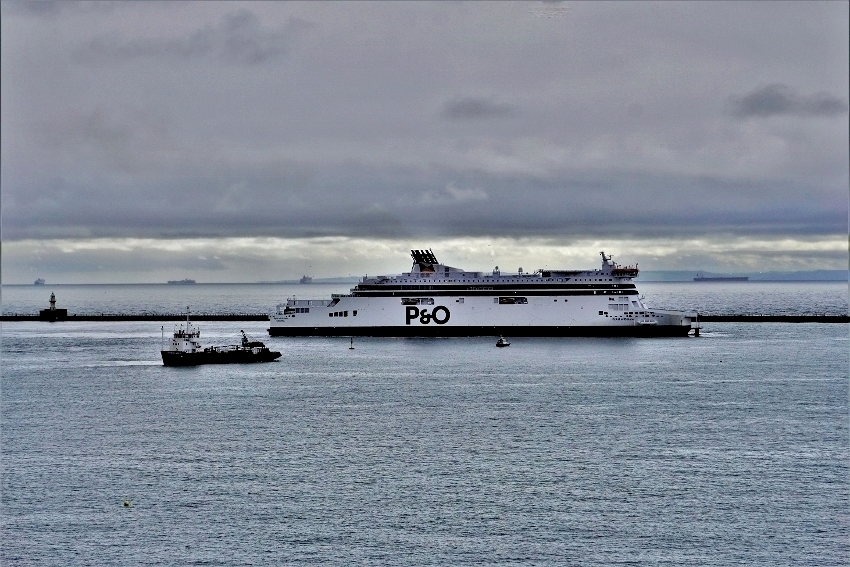 Rattled off three shots above there of the Spirit of Britain in the grim gloom of a few days ago...prior to the arrival of...and you have to lower your voice several octaves here...The Fog. The reason the pictures were taken was because of the close proximity of the Pilot Boat ... you can see her there alongside. It looked initially to the wide-eyed onlooker that there might be some kind of problem....but no...all was, we assume, well. All certainly looked okay anyway. Also in the pictures is the David Church...the hard working dredger.
Glad you like the birds Del

PaulB
Wednesday, 10 April 2019 - 06:03
Post 6190
Del Styan, Norwich
Nice relaxing birds - better than the other "B" thing!

Tuesday, 9 April 2019 - 23:01
Post 6189
Sea News, Dover
The normally whirring cameras have been hit by the continual fog here in Dover and we have had no new pictures for 4/5 days. Ah indeed... sad-to-say we are experiencing an artistic drought at this current time, and with more of the same today by the looks of it.
Visibility poor to none as we speak..
Gives us a chance to see these pictures from Sandwich taken about a week ago. Always colourful in Sandwich and very pleasant...with some great pubs and eateries too...
not that I..

The Bend in the River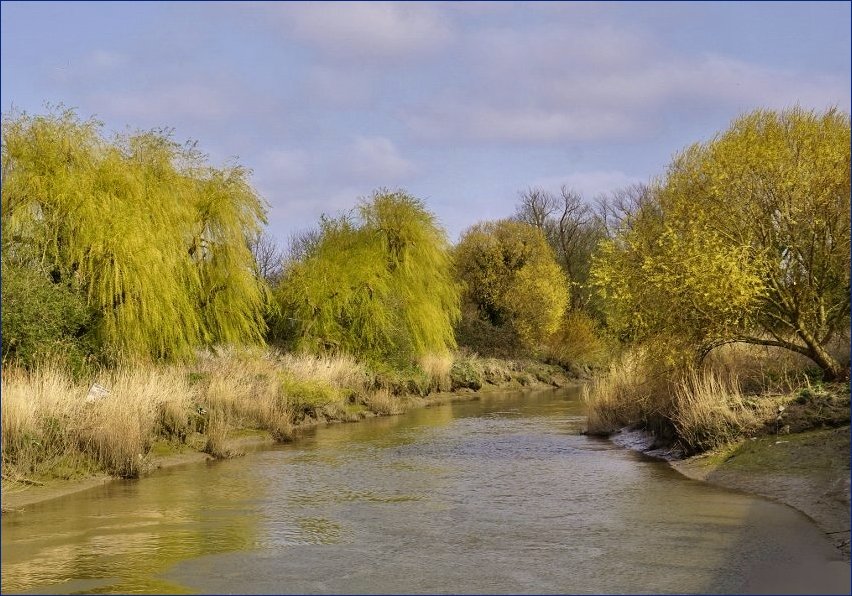 Gentle motor cruiser relaxation...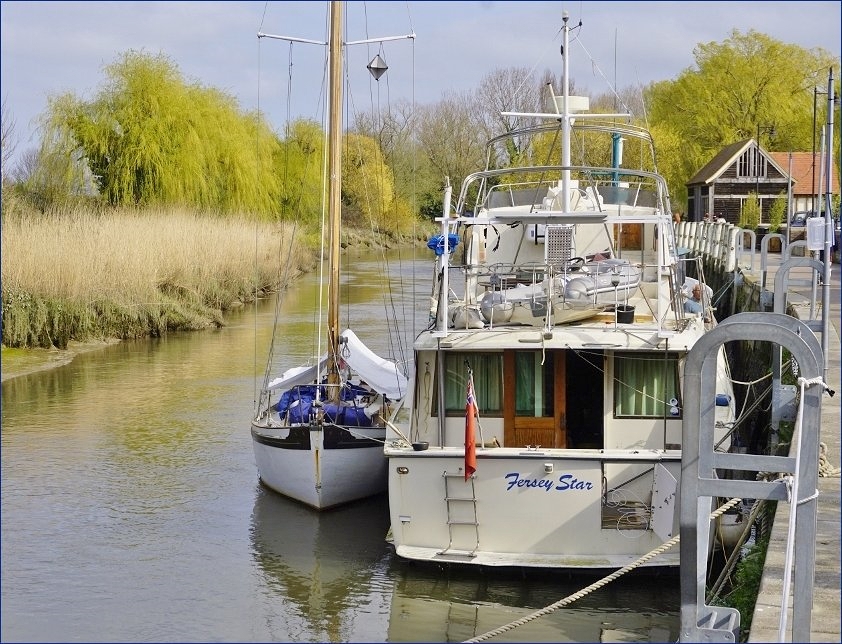 Duck, Sandwich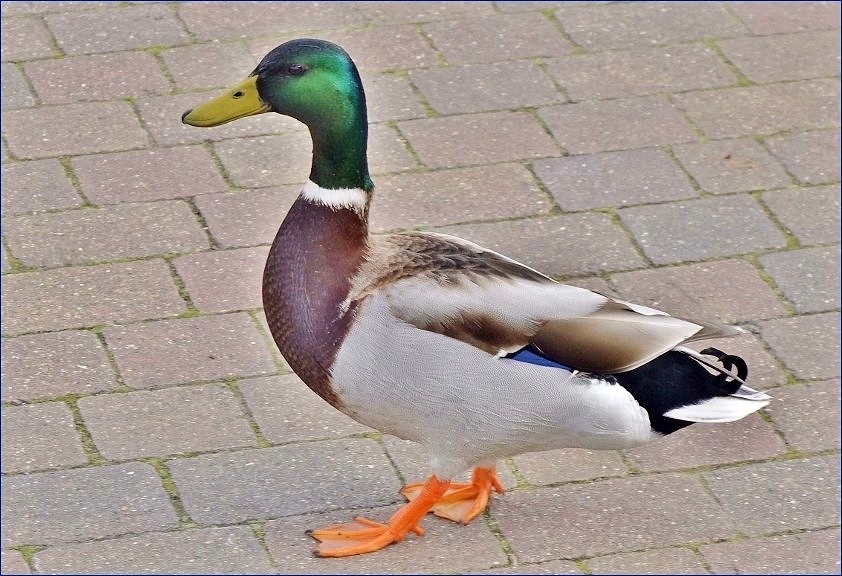 Extremely handsome fellow above there, taking the balmy afternoon stroll in fine feather fettle.
He wasn't alone either, his ladyfriend was following along behind as you can see in the pic below. Don't they look extremely well nourished and well fed. Their magnificent feathers colourfully all aglow in the weak afternoon sun of 7/8 days ago.Times must be good in Sandwich...or to put it another way, they must be eating good in Sandwich!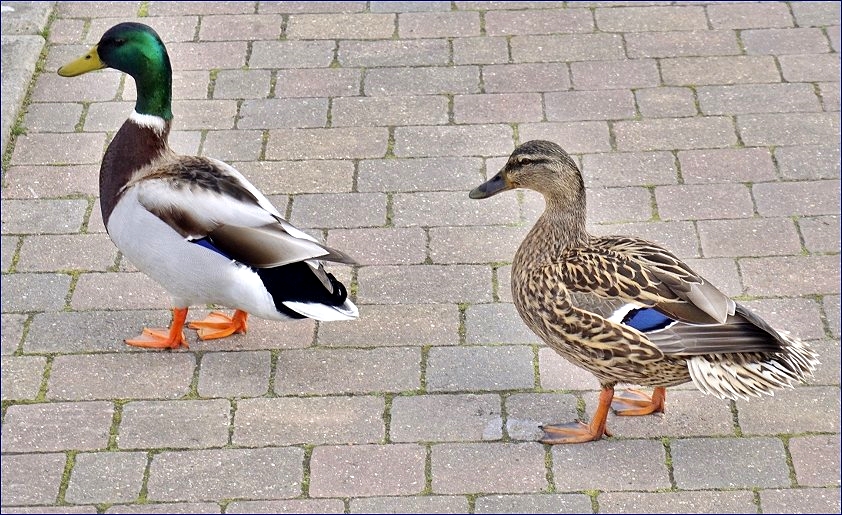 This shot below from a former time but who can resist the wildlife..
Seabird, Sandwich ...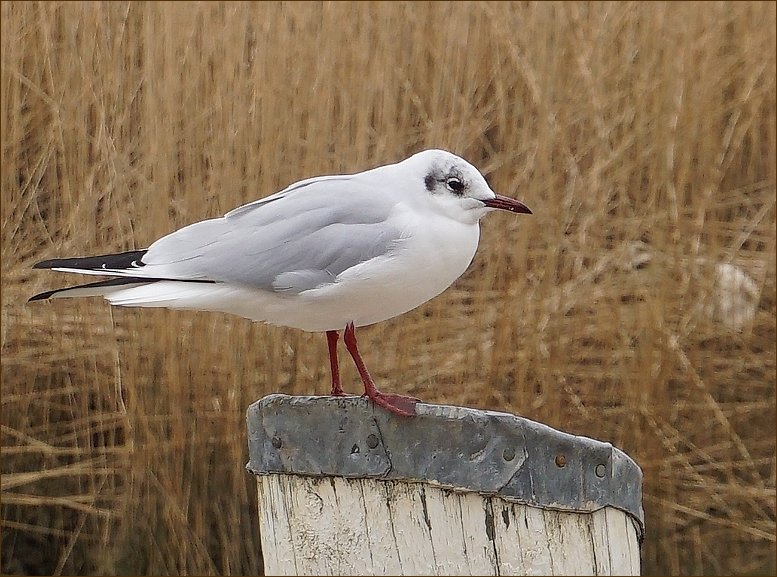 Yes always nice in Sandwich.
* *
Ah yes Del they are spending big money preparing us for the 'no deal' scenario... which may or may not happen this Friday. There are numerous votes against 'no deal' in the House...but no sooner have our MPs voted it down when it pops back again like a rubber ball on a string. Its as if all those late night sittings in the House are pointless. The 'indicative votes' got us precisely nowhere. This has to be the most amazing befuddlement of all time in Westminster. There is nothing like clear leadership and this is nothing like...etc etc etc.

PaulB
ps: The river featured is of course the River Stour.
Tuesday, 9 April 2019 - 06:22