Thursday, 22 August 2019

WWW.DOVERFORUM.COM/SEA-NEWS
Featuring all the ships that come and go and work at the Port of Dover ..
... with further coverage of the surrounding ports.
Sea News Dover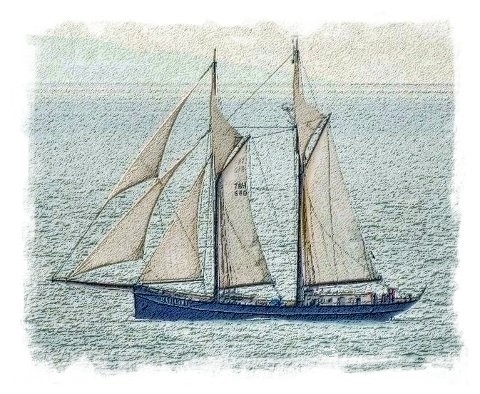 P&O Cadet Bursaries plus.. see 6457
DFDS:Temple Ewell Run plus FIP(?) booking 6453
Dover Regatta see 6438, 6441, 6442
Port of Dover: Chief Exec EU statement 6373
DFDS New Ship for Channel see 6303
DFDS Europe's award winning Ferry Operator 6332
Port of Dover : Virgin Voyages 6289

Port of Dover: Brexit Resilience 6123
P&O Ferries: Alternative Euro Breaks 6298
P&O: Record Fundraising for Lifeboats see 6253
Port of Dover: Reducing Carbon Footprint 6332
Port of Dover: New Cargo Manager see 6205

WW1 Soldier Dover Seafront 6414
Thames Estuary Forts 6250
SS Richard Montgomery at rest (WW II Supply Ship ) 6329
Premier Inn completes see 6149 plus

Scroll down and over to see the Boudicca D-Day pictures in several posts...
….and now also too the Spirit of Discovery
Use our SEARCH ENGINE below to find all sorts on the SEA NEWS pages....type in the topic and away you go, or if you have the post number as shown above, just type it in the box, more than - 6400 - nautical posts now.
Posts are welcome. just click 'Add Your Comment' below. Max of 5 pictures preferred although we can stretch that for special stories..
Sea News Editor Paul Boland - send info or pix to dover7@msn.com. Always welcome.
CRUISE CALLS:
https://www.doverport.co.uk/cruise/find-a-cruise/
UPDATE:
To show your pictures at their best..it could be worthwhile resizing before posting to
850
pixels wide.
All pictures on these pages are the copyright of the owners and must not be reproduced without permission.
Post 6356
Phil C, Dover
How can cruise ships that tall truly be stable? Always look like disasters waiting to happen to me

Saturday, 22 June 2019 - 19:47
Post 6355
Sea News, Dover
And now...the magnificent stunner...Celebrity REFLECTION
as she arrives with us here in Dover yesterday morning Friday. Time of first pic 05.56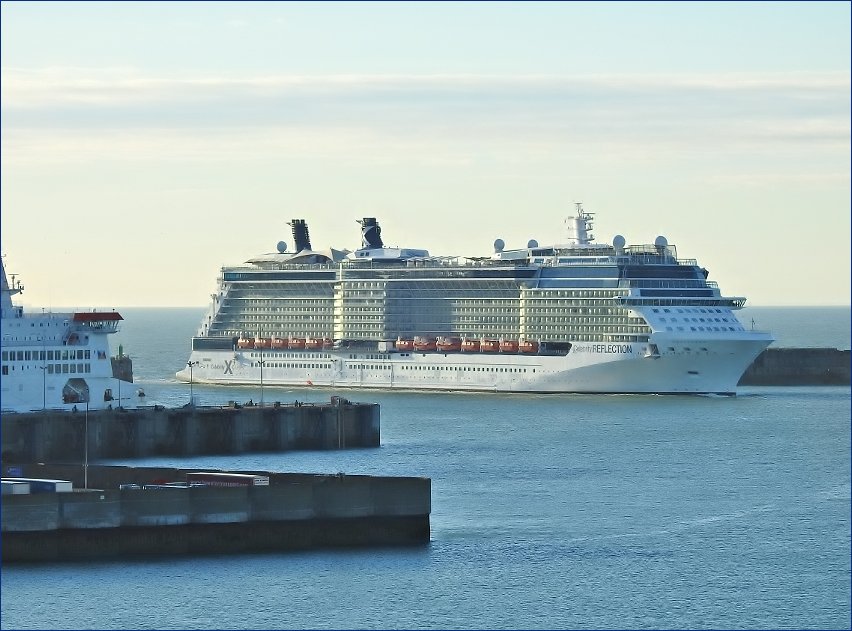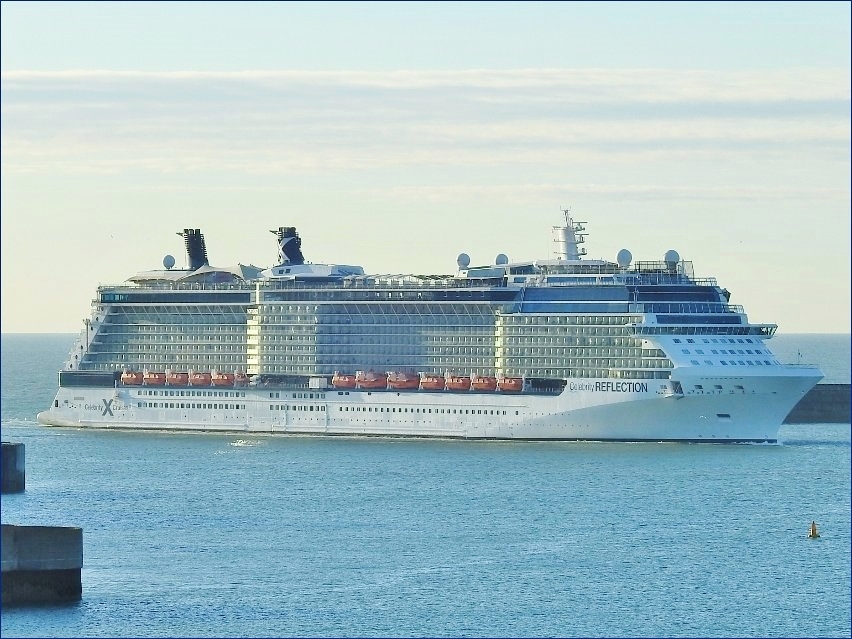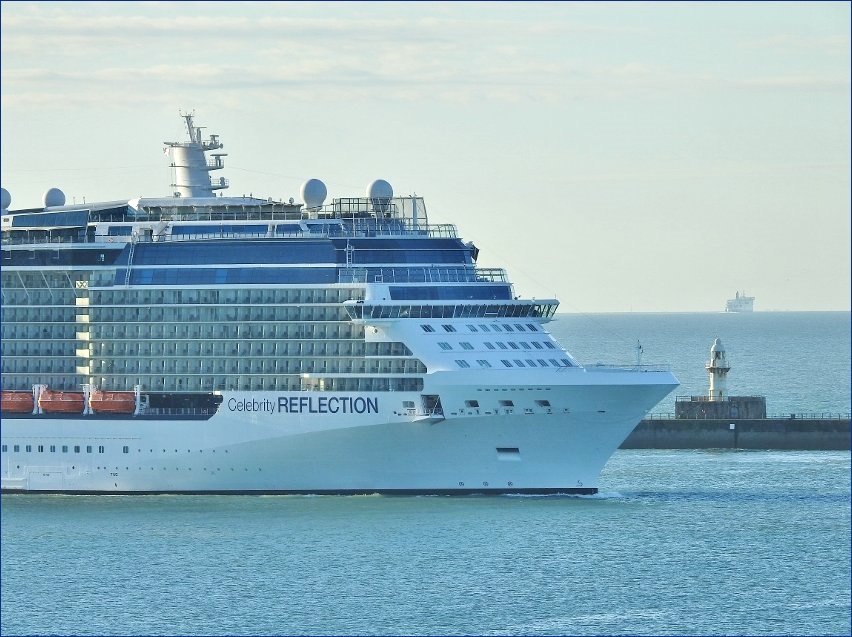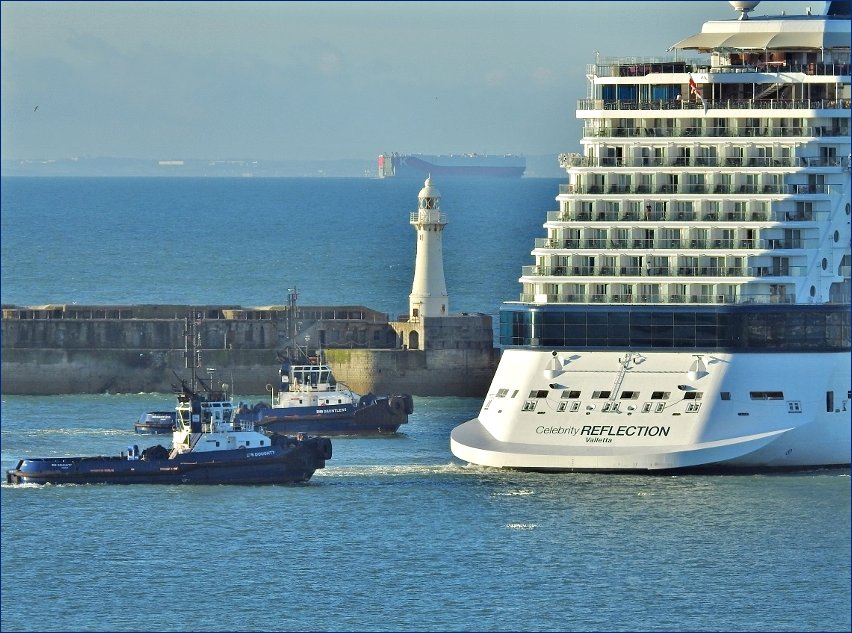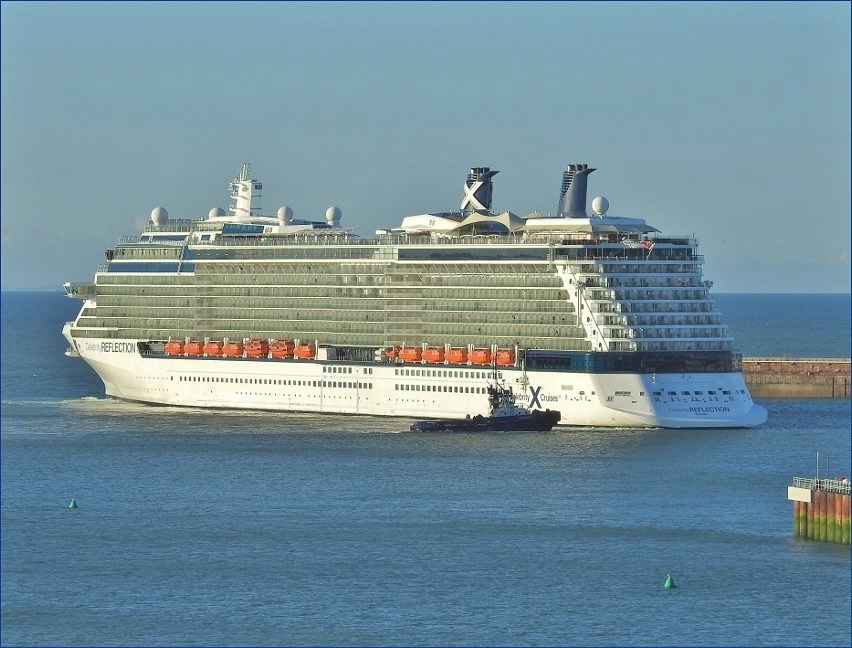 Dover was on the itinerary of a cruise that began in Dublin and went on to other Irish destinations Belfast and Cork/Cobh plus...
She left us for Le Havre last evening and will eventually finish in Amsterdam.
A hugely impressive ship...and of course very big. Approx 320 metres long and weighing in at 125,000 tons plus.
We will have more pictures of her in due course.
PaulB
Nice collection of wild pictures below Patrick... I got a couple of that one too...will follow along in due course.

Saturday, 22 June 2019 - 07:00
Post 6354
Patrick, Marine Parade
That of course should be 28m yacht 'ANNY' not 48m. The digits aren't quite what they used to be .....oops!

Friday, 21 June 2019 - 16:57
Post 6353
Patrick, Marine Parade
A bit of a bumpy ride for the 48m yacht 'ANNY' as she departed yesterday where there was considerable swell beyond the confines of the outer harbour
Out through West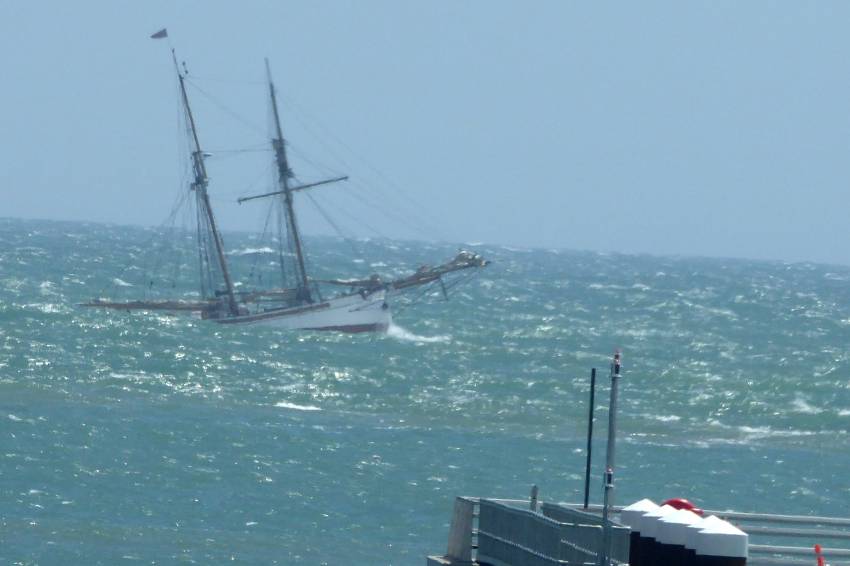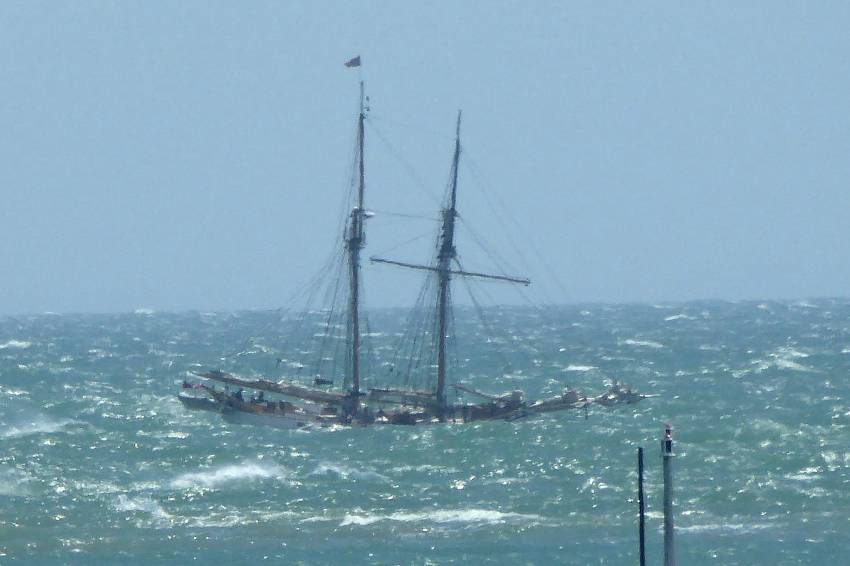 Back through East about an hour later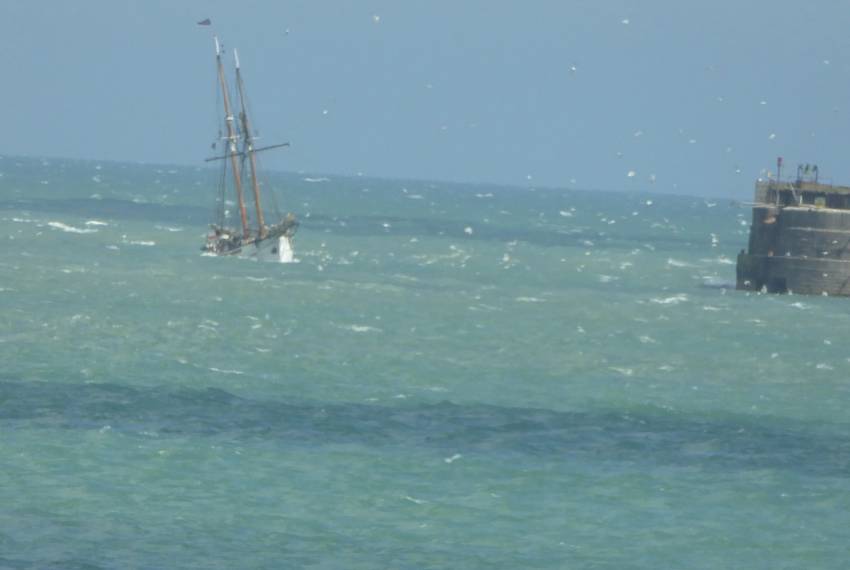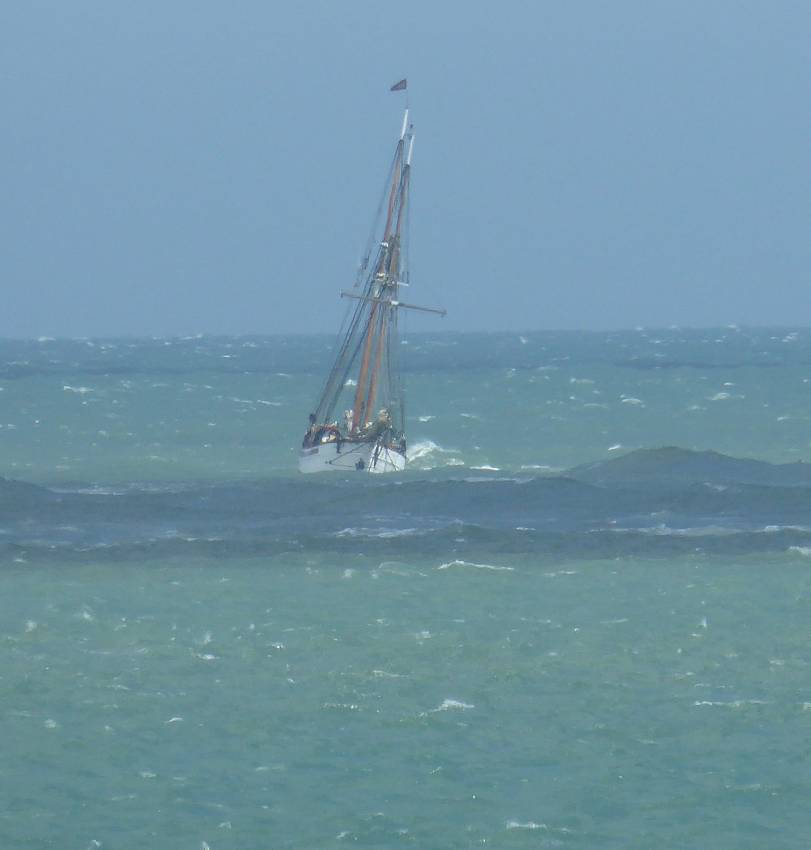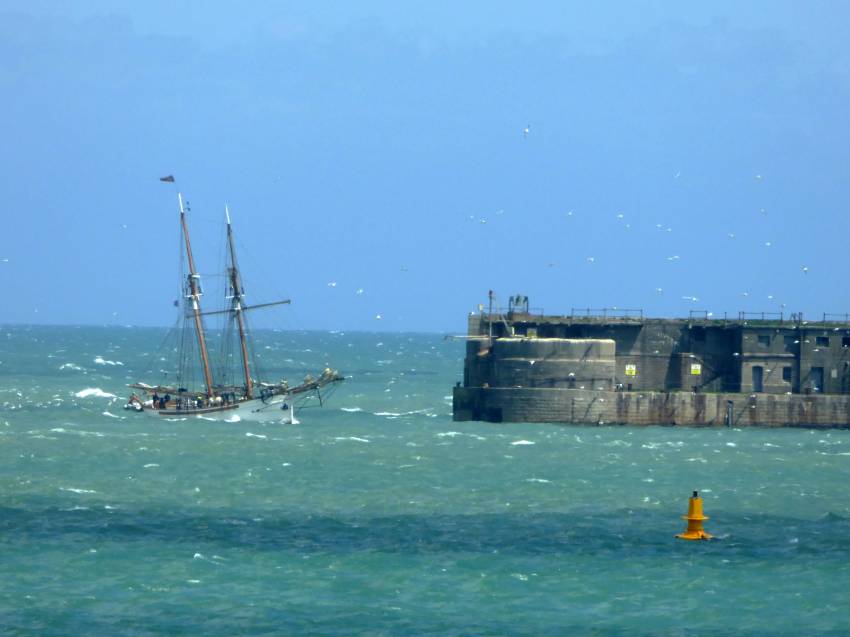 Friday, 21 June 2019 - 16:53
Post 6352
Sea News, Dover
Boudicca returning from the Fjords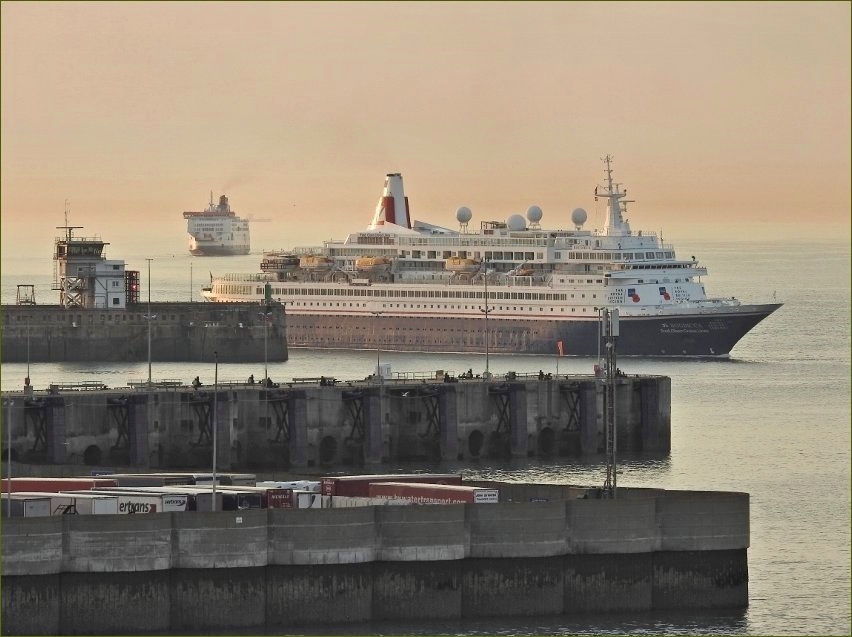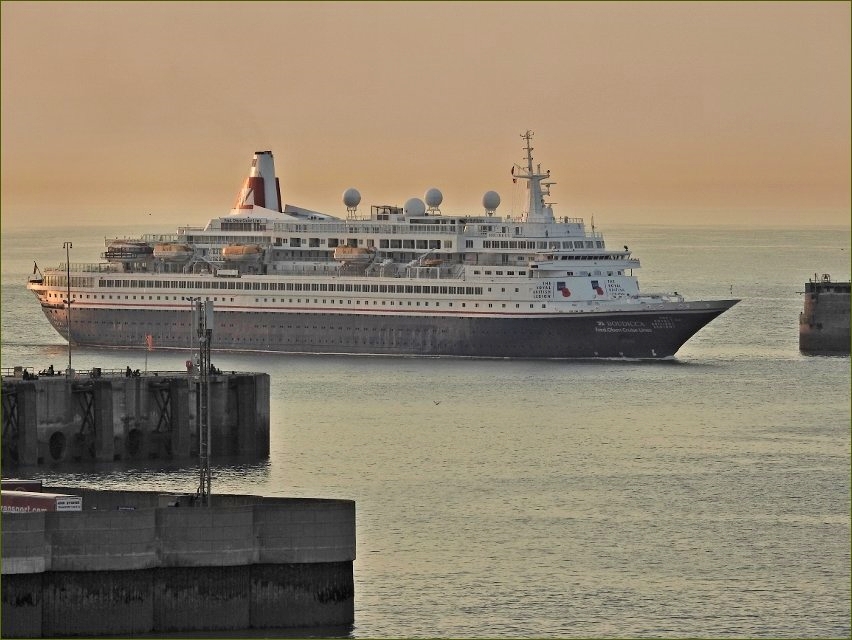 Yes indeed the ever busy Boudicca returning above there from her cruise to the Norwegian Fjords. Pictures taken very early on Tuesday morning 18th june… or in other words .. earlier this week. You can see her above there just as she enters the Port here in Dover.
She left again, as they do, later that day and here she is below moving across the harbour to leave by the eastern exit. Yours truly dashed off this pen and ink and watercolour drawing below just as she moved off ( without the use of pen ink or watercolour!!

)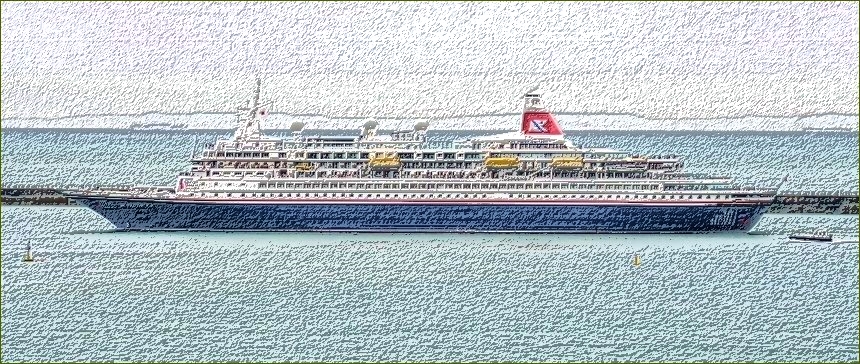 Boudicca off to enjoy the wonders of Iceland.
We spoke recently about the new lights in the harbour...some night pictures below now in an effort to show the new red lights. You can just see them at the end of the new 'arm' and at assorted other strategic locations...hopefully these night pix below show them well enough...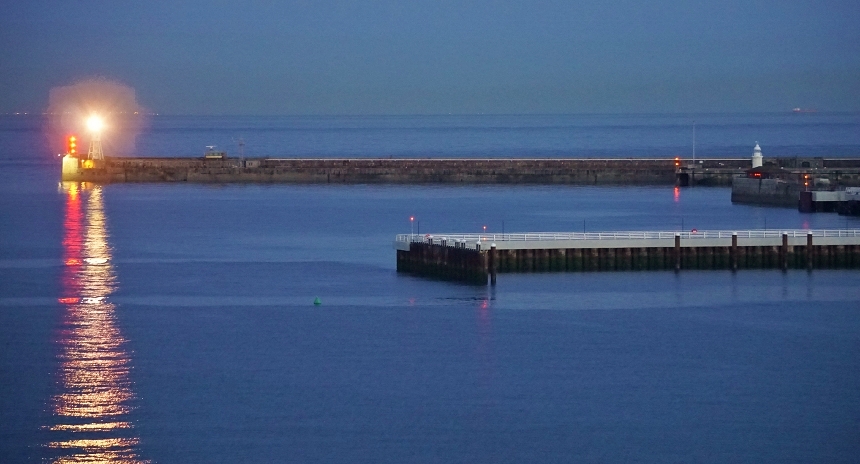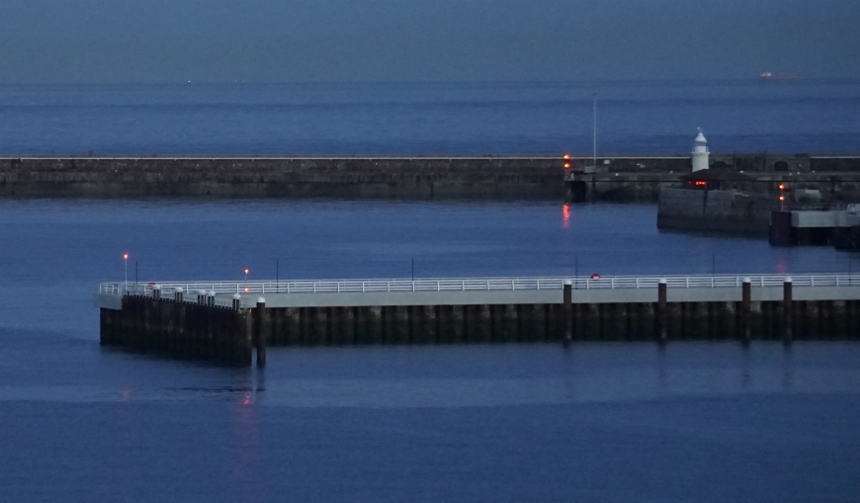 PaulB
PS: There is a magnificent mighty 'whopper' in today...Celebrity Reflection

Friday, 21 June 2019 - 04:55
Post 6351
Sea News, Dover
Saga Sapphire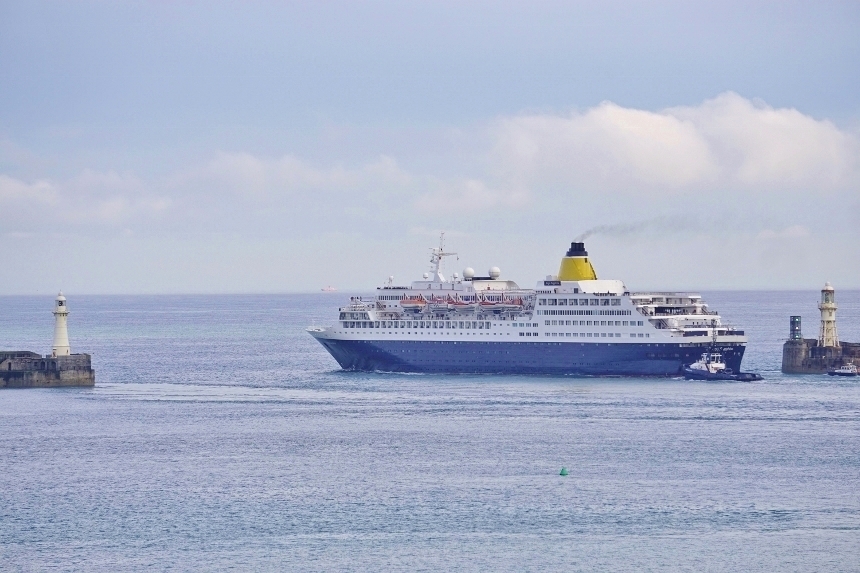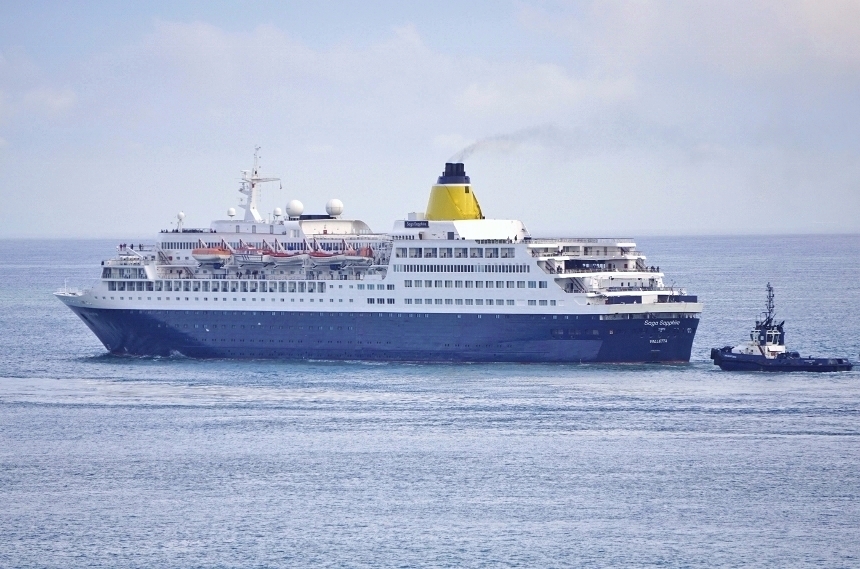 Saga Sapphire was in with us yesterday and last evening set off for a 14 nighter in the Baltics. Previously...a week ago she set out on a 7 day cruise to the Norwegian Fjords...the pictures shown above were taken then...we never caught up with these pix but there we are now...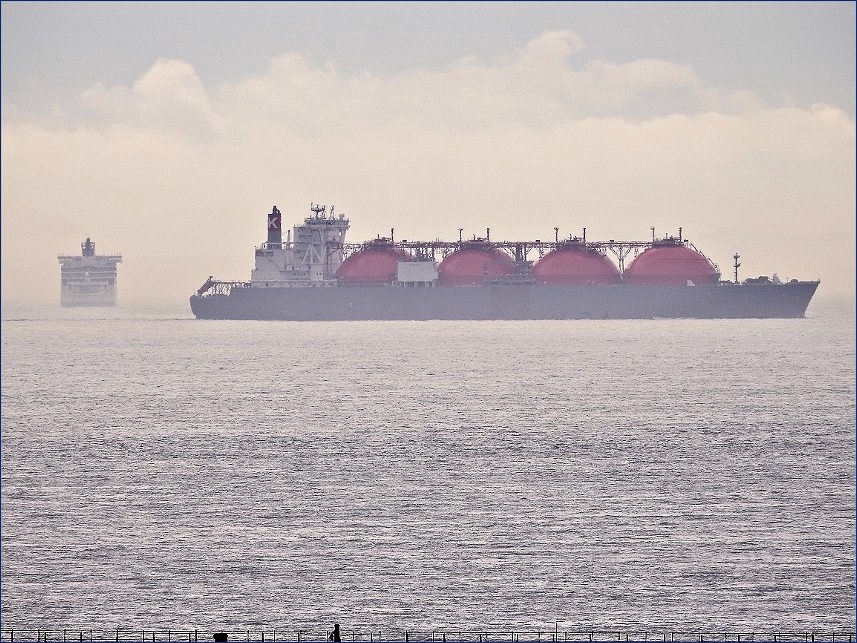 Last week we had the amazing shot of LNG tanker Arctic Lady just off Calais see...post 6315.
Here we are now with a very similar ship with a very close name..perhaps a sister ship...this time its LNG tanker Arctic Voyager passing by yesterday morning at 09.40, her almost 120,000 tons moving south from the Norwegian gas fields to Barcelona. Always great to see these ships... its a bit foggy above there though...
Duzgit Harmony below. Our ol friend Duzgit had spent the night at the tip end of Admiralty Pier after servicing Boudicca, the crew would have had a splendid view of the spectacularly wild and electrifying weather down there. It was unusual for the ship to remain there...she set off then in the morning but no sooner had she left Port when she was called back to do the necessary with Saga Sapphire...it looked like she wasn't going to be needed but then all changed at the last minute. So an about turn was necessitated...
... and here she comes back in to Port...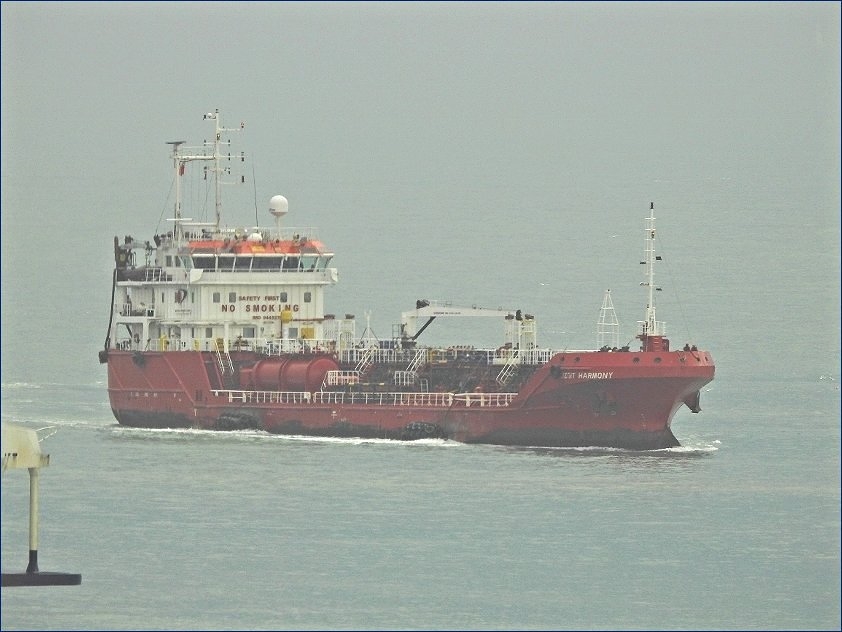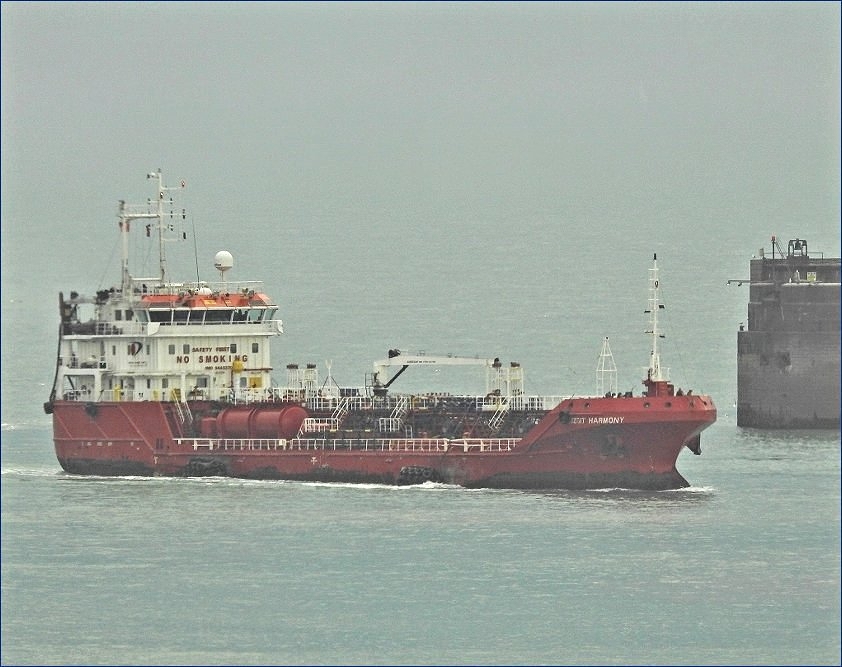 We will have some extra pix following soon of Boudicca arriving on... ermmm let me see...on Tuesday..
No sleeping here either Del... no chance..


PaulB
Thursday, 20 June 2019 - 07:06
Post 6350
Del Styan, Norwich
Glad you survived the thunder and lightning. I was woken up at around 3.00 am, but my wife slept through it all. Grrr!

Wednesday, 19 June 2019 - 23:08
Post 6349
Sea News, Dover
Following along from my earlier post below...
here we are with the 'missing' three pictures from that post.
The Atlantic Reefer arriving on Sunday from Vlissingen in the Netherlands...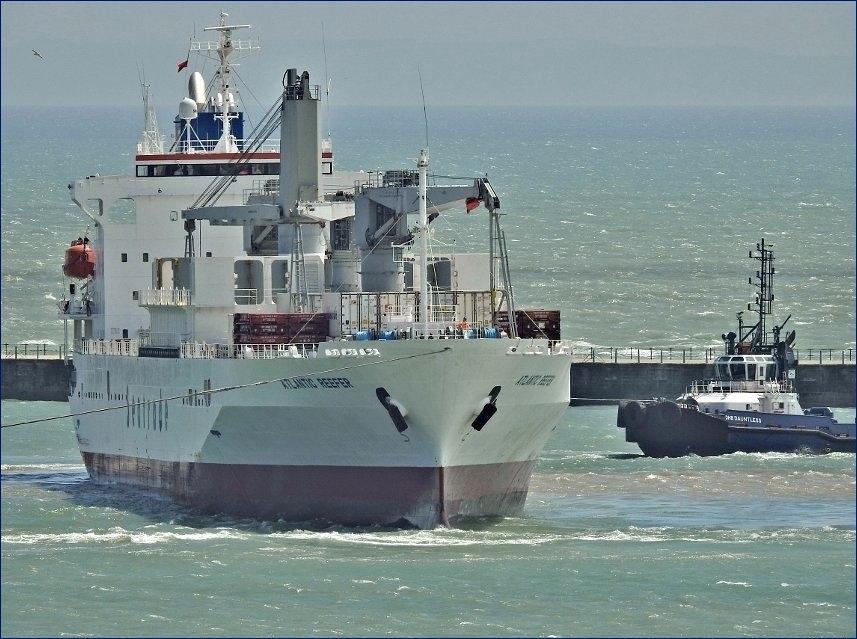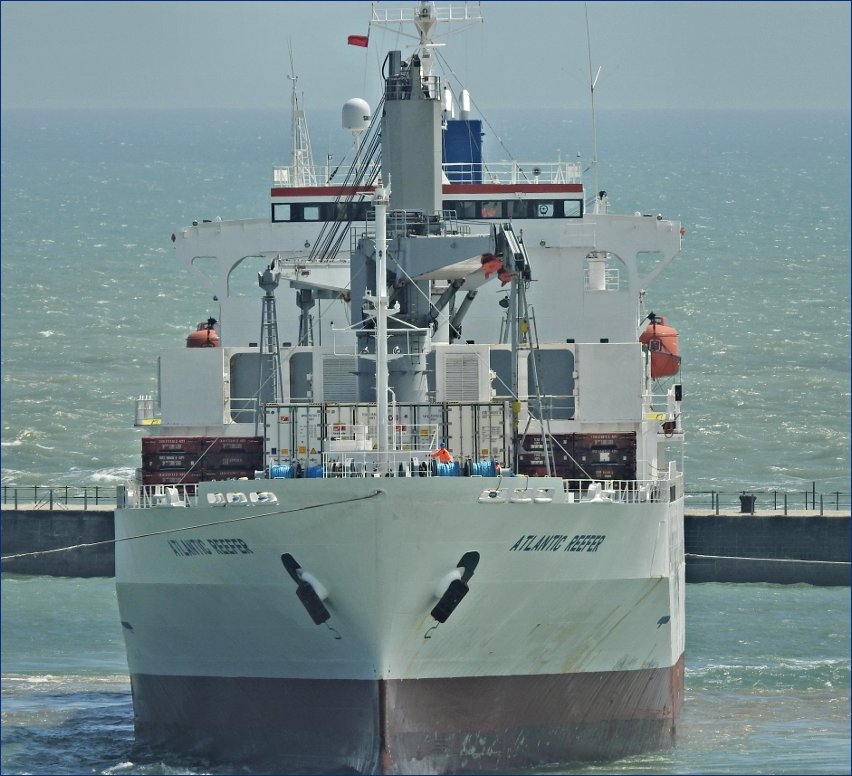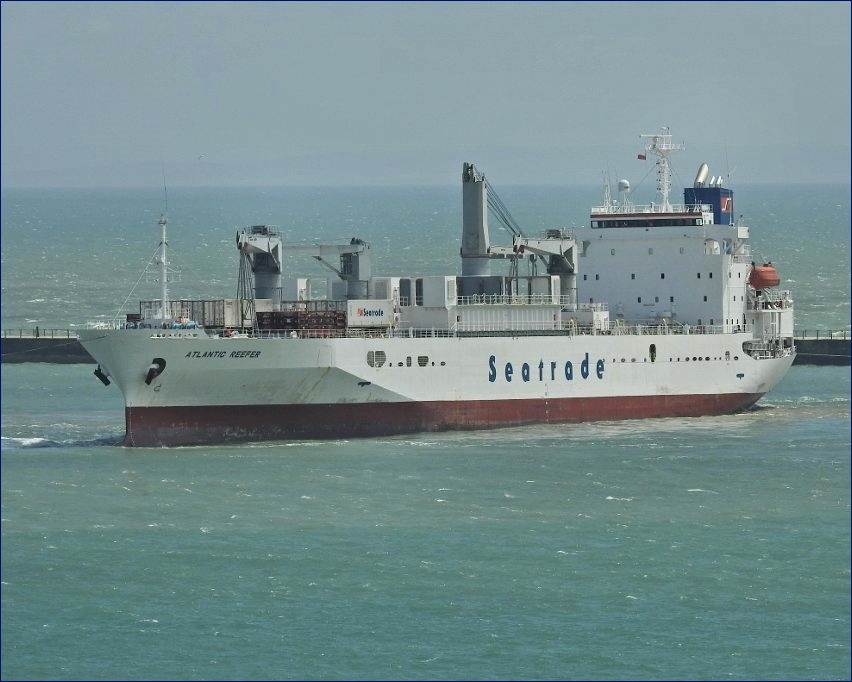 See also todays main post below...
and see also Mike's earlier shot of Atlantic Reefer in 6346.
PaulB
Wednesday, 19 June 2019 - 08:06
Post 6348
Sea News, Dover
Back to saturday now and we see the Luzon Strait depart in the pictures below for Bridgetown in Barbados. She came elegantly across the harbour this time in the watery sunlight to leave by the western exit...which of course suits us well as it presents further picture opportunity...keep doing it guys...

Here she goes....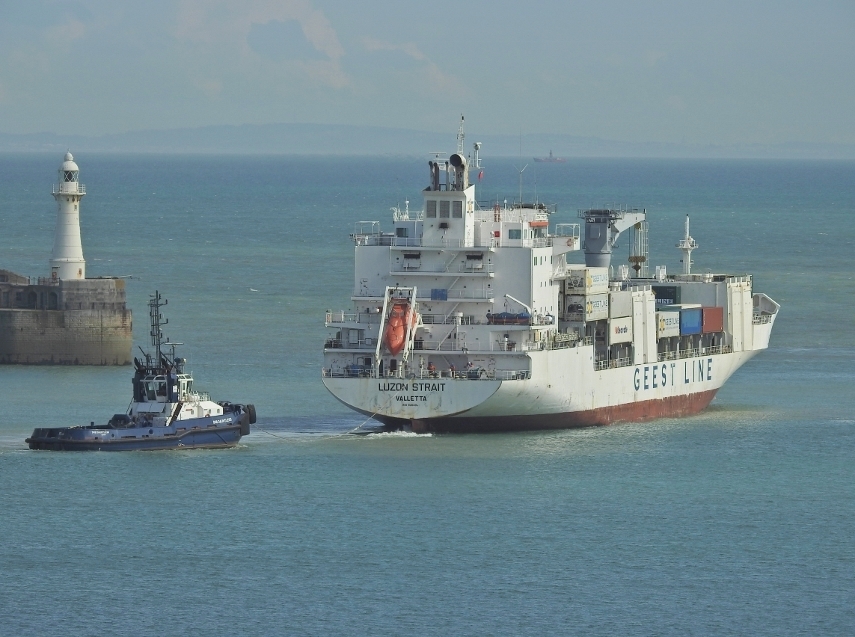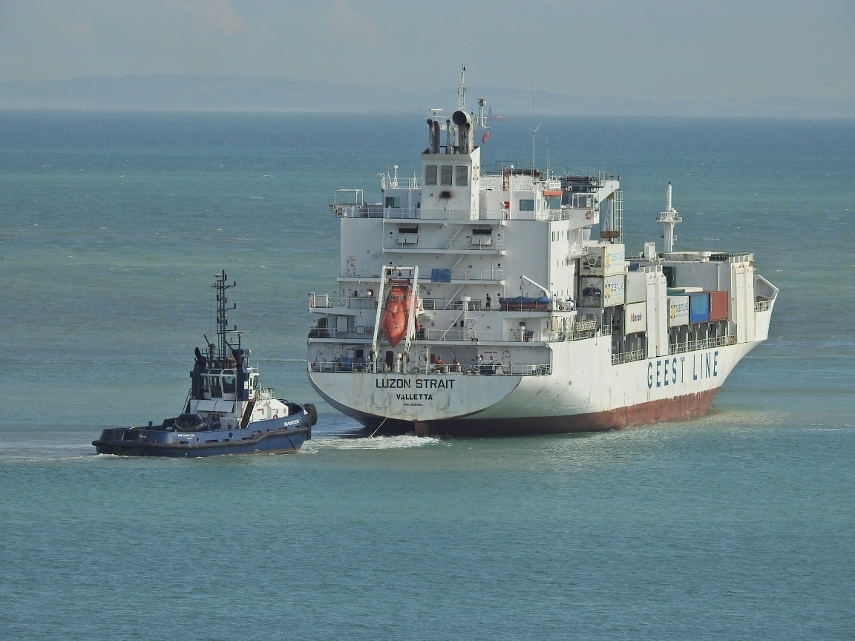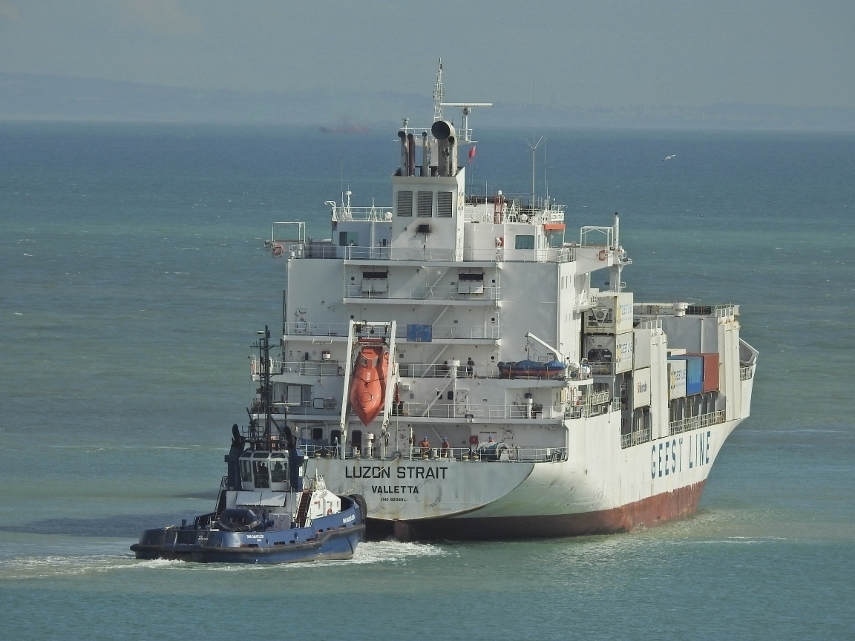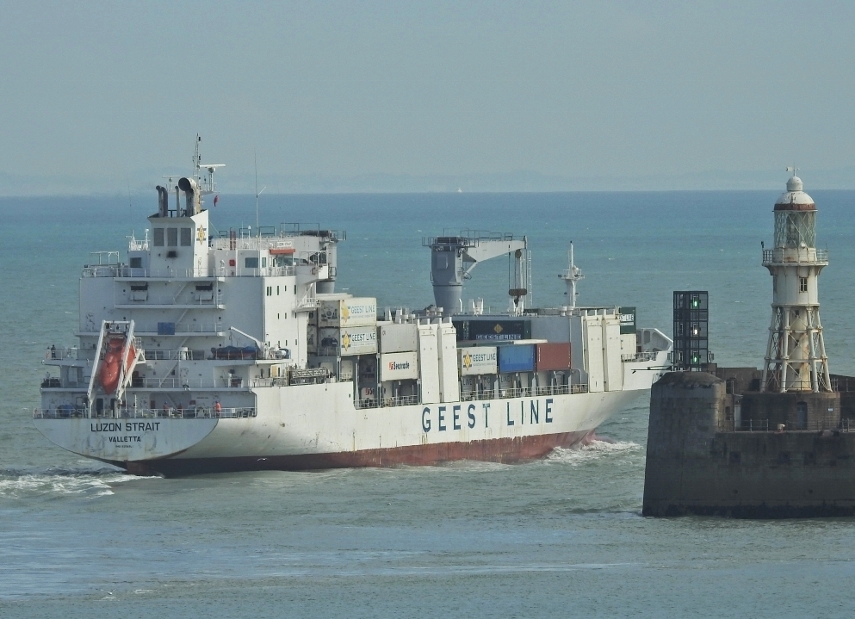 Yours truly had intended to include Atlantic Reefer in this post as well to follow along from Mike's shot but annoyingly have had a slight malignant malfunction in the personal gubbins...so will catch up with those later. Bear with..
This DFDS item below is outside our usual Channel remit but will include this time as of course this website is seen further afield ...

Revel in the retro disco beats of 80s funk and soul of Imagination and Odyssey

• From disco divas to funk-soul brothers, music fans with a love of 80s nostalgia are being offered the chance to party on a North Sea Soul cruise this autumn.
What do Level 42, Martha and the Vandellas, Craig Charles and the Brand New Heavies have in common? They've all headlined North Sea Sounds – award-winning ferry company DFDS's floating concerts, held on board its Newcastle to Amsterdam ships each year.
The line-up for 2019 includes 80s flamboyant funk trio Imagination featuring Leee John, and disco legends Odyssey. They will play full sets featuring hits including 'Body Talk', 'Use It Up' and 'Native New Yorker' as the ship sets sail from Newcastle on 8 November.
Early bird prices for the two-night mini cruise start from £94 per person each way for bookings made before 16 October 2019. The price includes cabin accommodation for overnight outbound and return crossings, plus dinner and breakfast each way. Guests will arrive in Amsterdam at 10am on 9 November and have up to five hours to explore the Dutch city before returning on an overnight sailing, arriving in Newcastle at 9.15am on 10 November.
Imagination are fronted by Leee John, one of the pioneers of black British music, tracing the roots of his sound to the deep soul of 1970s America. The group broke box office records with a series of London shows in the early 1980s and sold more than 30 million albums worldwide, with popular hits including 'Body Talk', 'In and Out of Love' and 'Music and Lights'. Leee released his most recent album, Retropia, in 2017. As well as chalking up over 40 years of chart success, Imagination's music has influenced other chart-toppers including Destiny's Child and Mariah Carey.
Oydssey's best-known smash hit 'Native New Yorker' came from their debut album and was an international hit in 1977. Fronted by Lillian Lopez, the band produced a string of hits in the 1980s, including 'Use It Up and Wear It Out' and 'If You're Lookin' for a Way Out.' Now led by Lillian's son, Steven Collazo, Odyssey continue to tour the UK and Europe and their music has been sampled by Tindersticks, and Electribe 101. Vocalist Romina Johnson is well-known for her collaboration with producer Artful Dodger on the 2000 hit 'Movin' Too Fast.'
The North Sea Sounds concept has been running on DFDS' Newcastle-Amsterdam route for five years. Unlike other ferry mini cruise offerings, DFDS attracts star names, not tribute acts, for the sell-out voyages. The events are co-organised and promoted by Newcastle-based 'Jumpin' Hot Club'.
Tickets for previous North Sea Sounds cruises have sold out within weeks and customers are encouraged to book early to avoid disappointment. For more information visit www.dfdsseaways.co.uk/nss or call 0871 522 9955.
-Ends-
* *
This morning the observation tower is delightfully in one piece after a torrid night of crashing thunder and flashing lightning....I think I hear another rumble as I write and the sky is a delicious shade of black looking to the west.
Me timbers are a-bracin' for further rattlin'

Del

PaulB
Wednesday, 19 June 2019 - 07:07
Post 6347
Del Styan, Norwich
Wot - no pic of the befuddled pigeon.

Tuesday, 18 June 2019 - 23:05
Post 6346
Mike J., Dover
An interesting selection from Patrick & Paul, here's a bit of a mixed bag.
Arrival of ATLANTIC REEFER on 16/6 from Vlissingen.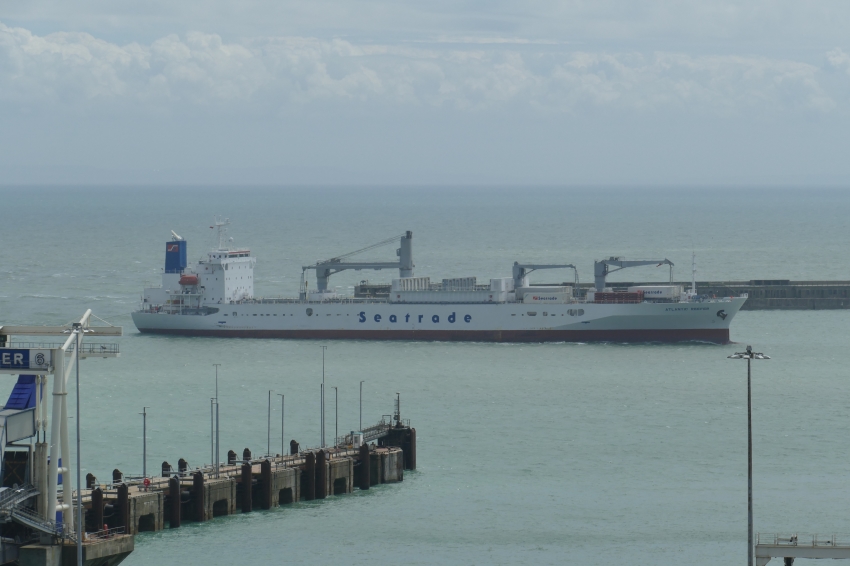 AIS shows her making a brief Dover visit before returning to Vlissingen which seems a little unusual.
She's now back deep-sea & crossing the Atlantic.
Her recent trading pattern has been Georgetown [Barbados] – Dover – Vlissingen - Dover – Vlissingen & now en route Parmaribo [Surinam].
Monday I was held up by the a test lift of the new Wellingtno Dock bridge. .A pigeon settled on the bridge when it was briefly almost vertical & seemed confused when his whole world started tilting but hung on until his nerve broke.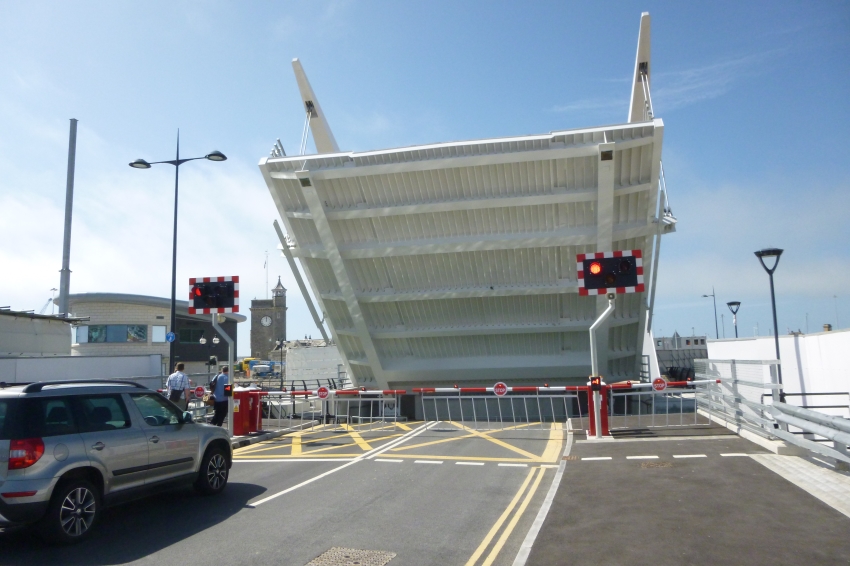 Mission Control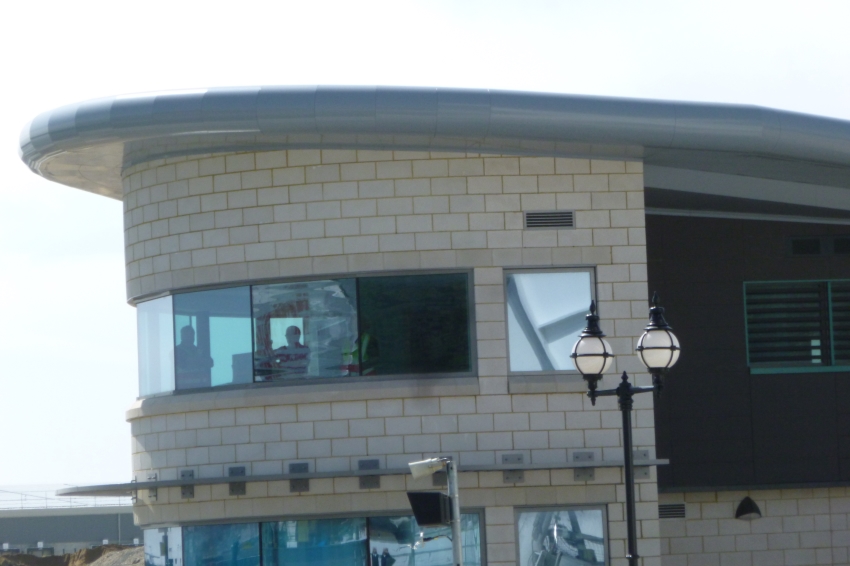 The cofferdam has been removed from the 'outside' lock gates into the new marina but the one at the Wellington Dock end of the cut remains so no craft have yet passed thru yet.
There is now water in the new channel.
The BOUDICCA sneaked in much earlier than expected at around 0400 from Eidford in Norway & was met by the DUZGIT HARMONY about 0800.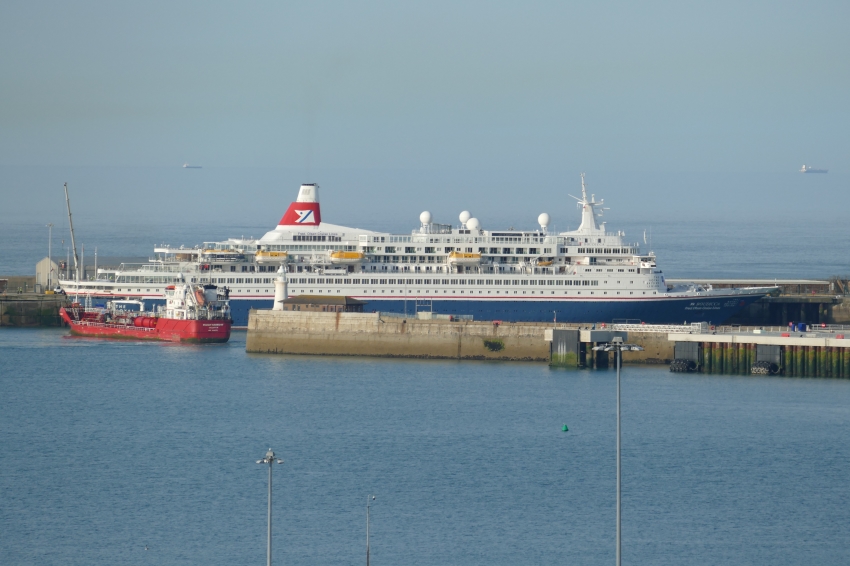 The BOUDICCA still carries her Royal British Legion 'branding'
Apparently the lettering & poppies round the on the front of the accommodation is on some sort of canvas or tarpaulin & can be easily removed. [must have been boring for anyone whose nice view from their forward -facing cabin was blotted out].
The hull 'decorations' will probably need painting over - maybe they'll be left there for a while.
Tuesday, 18 June 2019 - 09:20
Post 6345
Sea News, Dover
You can see the picture at the top of page currently...the tugs just having helped Pacific Reefer on her way...well here is the very same, moments later... Pacific Reefer on her way...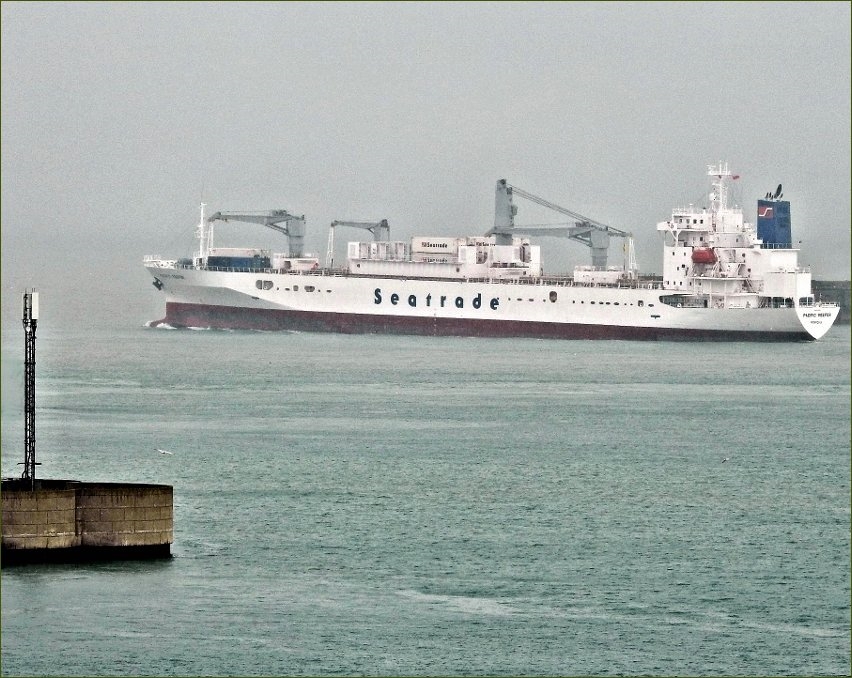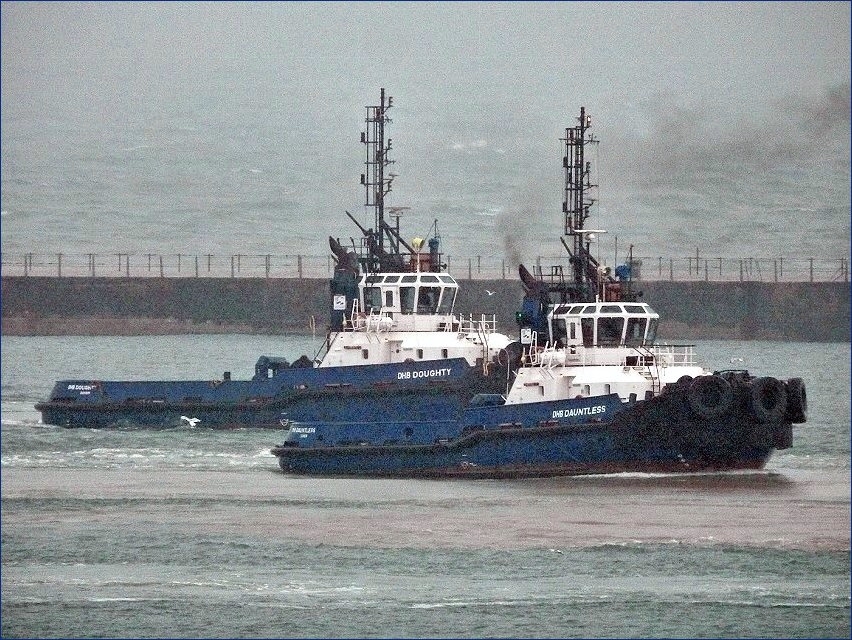 Another gloomy shot of the tugs above there. This is supposed to be 'Flaming June' but currently there is more flame in a flame-grilled Whopper...

Since Pacific Reefer departed a few days ago we have had more reefers in to Port...we will catch up with those...
Just keeping the current gloomy theme...some pictures below of the Calais Seaways battling her way through the strong winds a few days ago..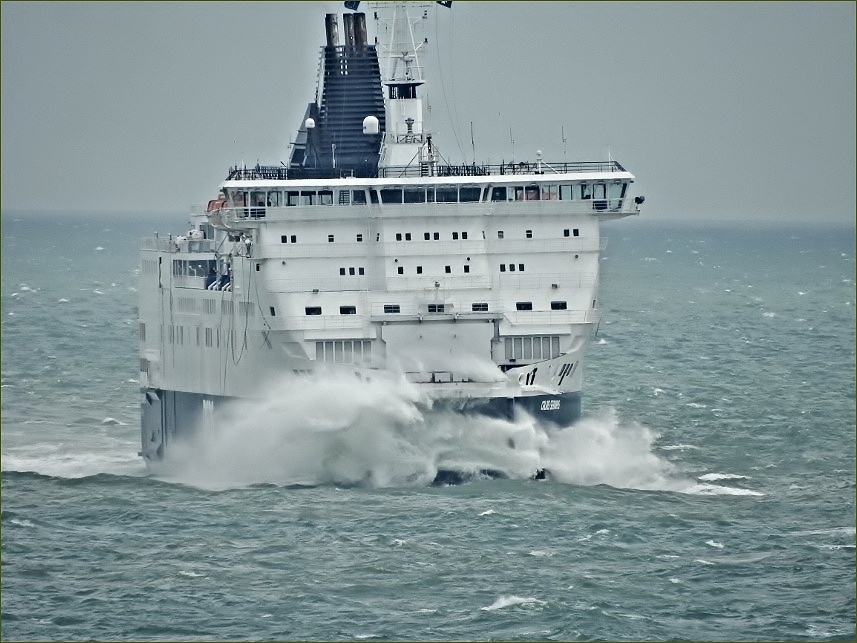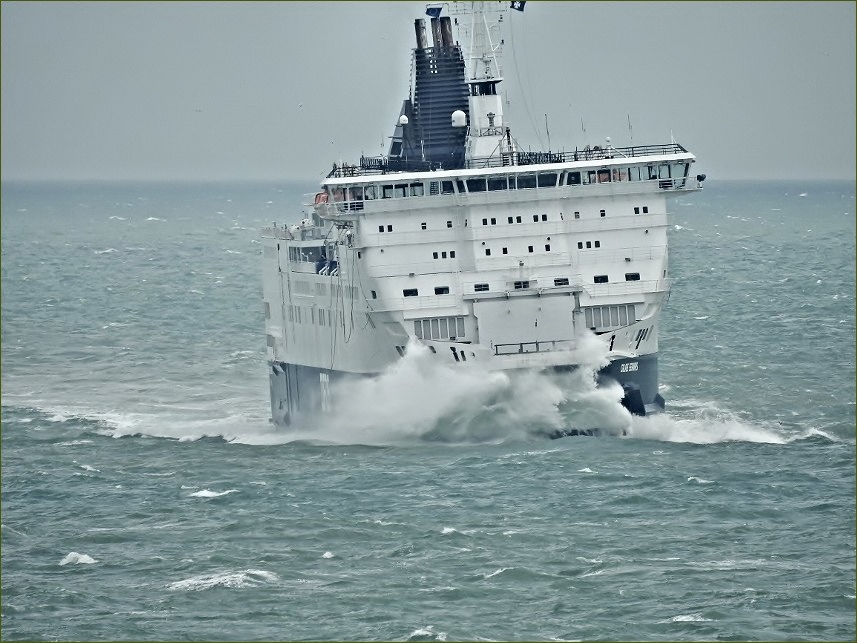 Okay its not all gloom...we do get the odd moment of bright sunshine
AIDAaura moves away on what looks like a summer evening...
on her way to the Norwegian Fjords...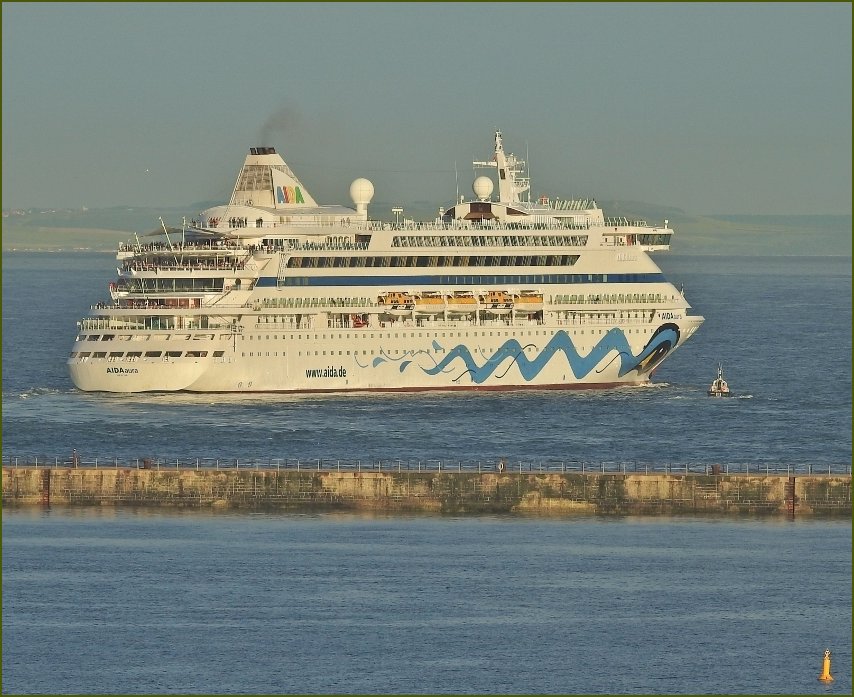 Changing the Varne Lightship...well I never! Good capture below there Patrick

PaulB
Tuesday, 18 June 2019 - 04:53
Post 6344
Patrick, Marine Parade
Double Take. Up on the Heights this afternoon. Out in the channel haze trained the binoculars on a distant outline where I knew the Trinity House vessel 'Patricia' was working with 'Alert'. You know how sometimes you get a double image if the lenses are not adjusted quite correctly, so thought the view before me needed a wee bit of fine tuning - only to be denied the single image I was looking for whilst twiddling the focus in both directions. Well, it turned out not to be so and to be the real thing. THV 'Patricia' was changing over the Varne Light Vessel and towing the old one back to the their base at Harwich. Strike a Light!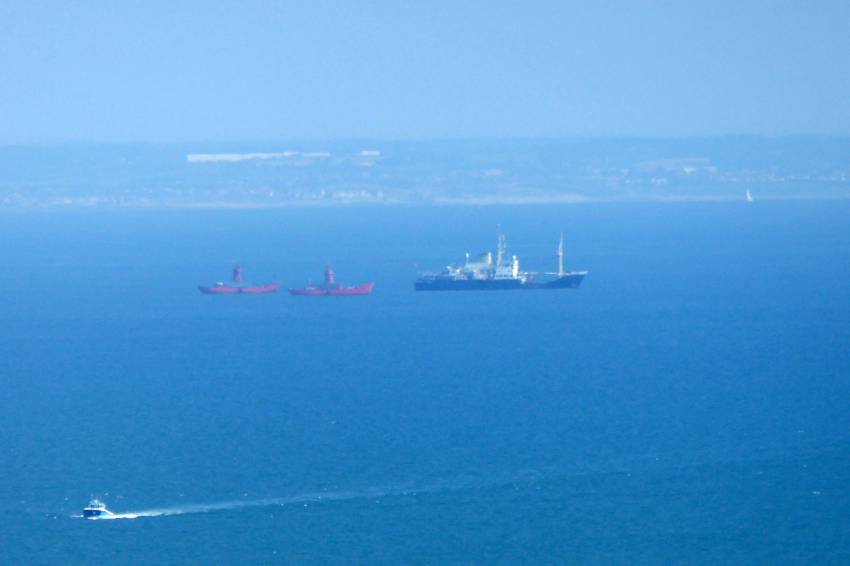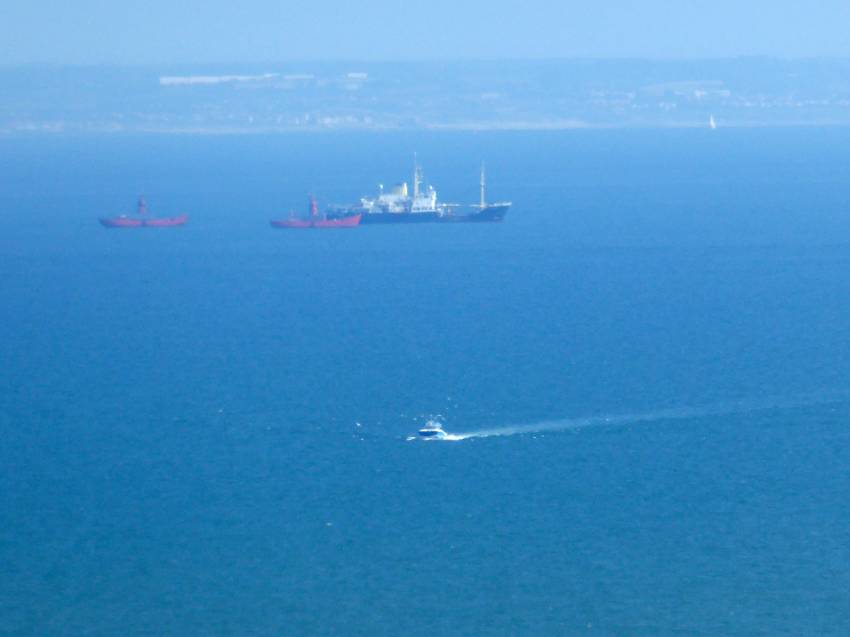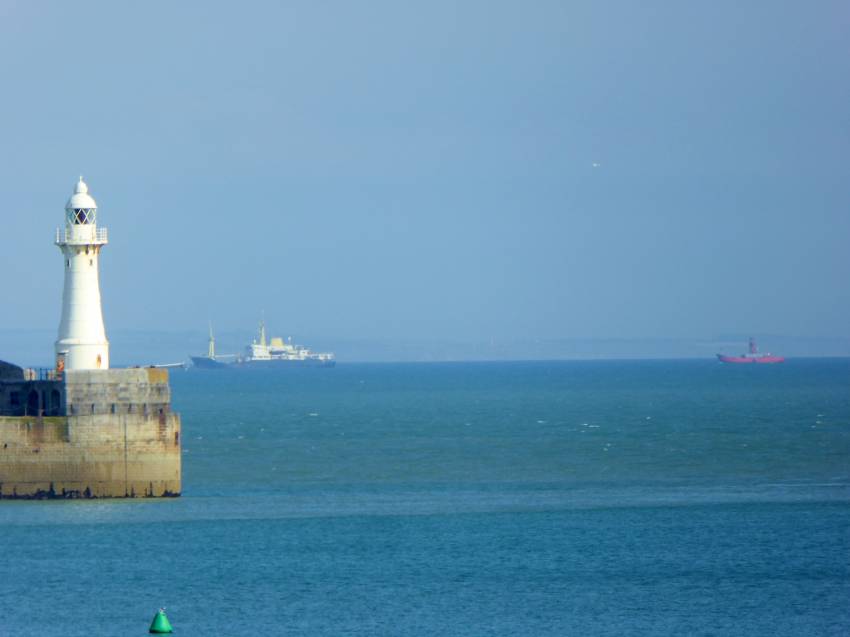 Monday, 17 June 2019 - 21:42
Post 6343
Patrick, Marine Parade
A 'lost' yacht anchored near to the new Marina Pier on Friday obtains a helping hand from the Harbour Launch.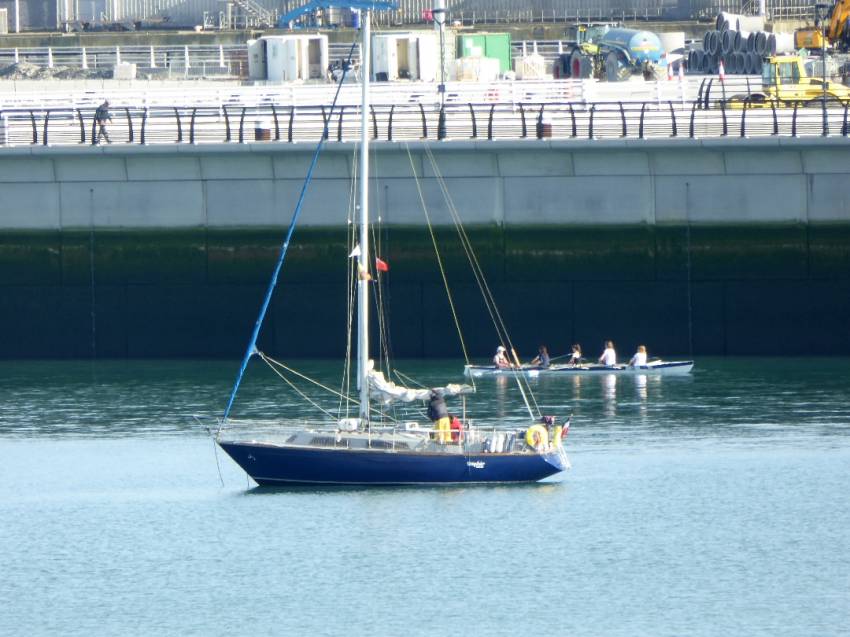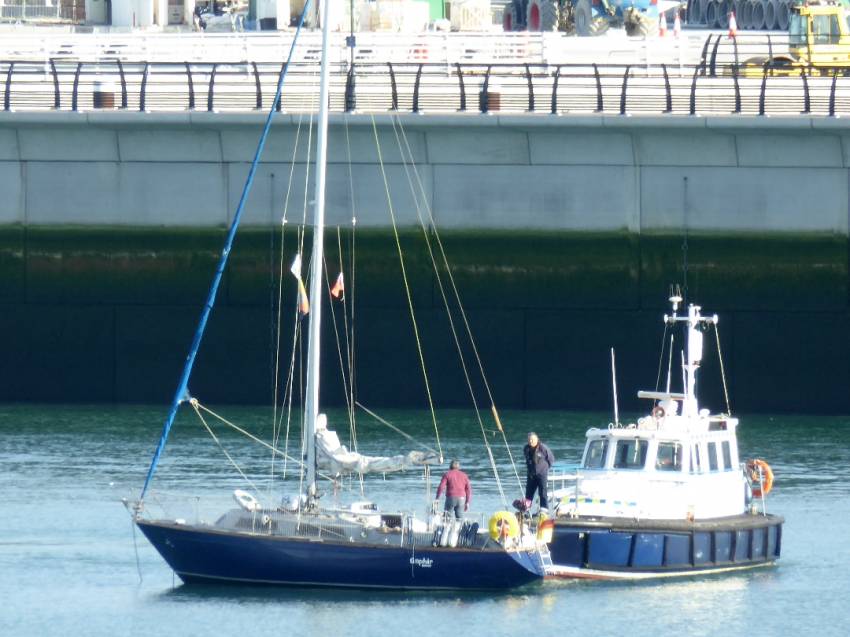 Monday, 17 June 2019 - 09:53
Post 6342
Sea News, Dover
P&O FERRIES CROWNED BRITAIN'S BEST SEA CROSSING OPERATOR FOR GROUPS
_________________________________________________________________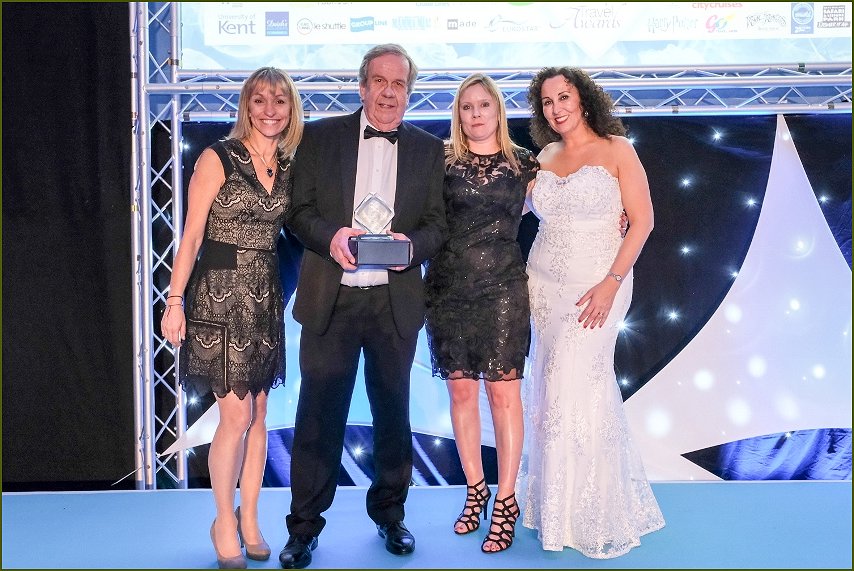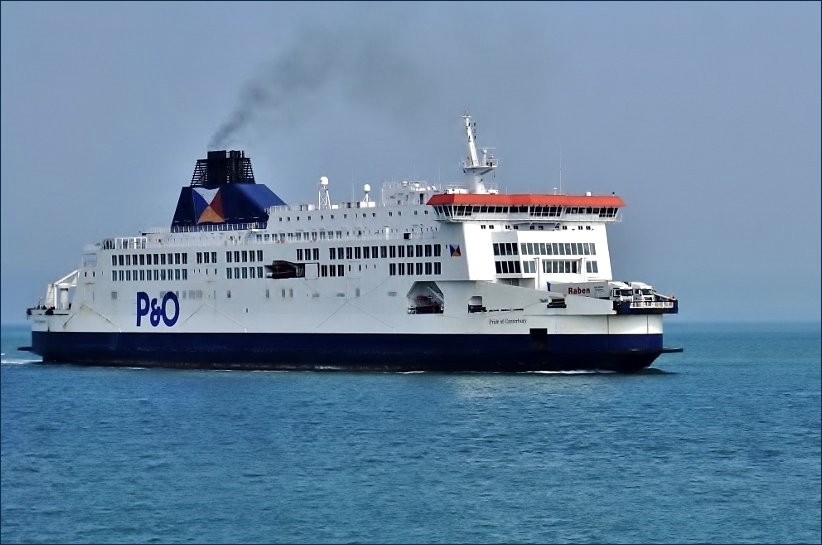 British ferry company P&O Ferries has been awarded the title of Best Sea Crossing Operator for groups at this year's Group Travel Awards, in a ceremony which took place at Park Plaza Riverbank Hotel in London last week.
Featuring in a competitive category against other operators providing services between Britain and the continent, P&O Ferries were once again victorious, having previously held the title in 2016.
David Ashcroft, Key Account Manager, Group Travel at P&O Ferries collected the award on the night and commented, "It's an honour to receive this award championing our services. Our dedicated Coach and Group Services team work hard to ensure that our offering meets the needs of many – giving great value for money, plus plenty of onboard facilities. Our sincerest thank you to everyone who voted for us."
Now in its 23rd year, the Group Travel Awards celebrate the very best suppliers to the group travel industry. This year the awards ceremony was hosted by BAFTA award-winning television presenter Michaela Strachan, who welcomed winners from the 26 nominated award categories (voted for by readers of GTO magazine and the Group Travel Grapevine) and five special editor's awards.
P&O Ferries is a leading pan-European ferry and logistics company, sailing 27,000 times a year on eight major routes between Britain, France, Northern Ireland, the Republic of Ireland, the Netherlands and Belgium. It operates more than 20 vessels, which carry 8.4 million passengers and 2.3 million freight units annually.
For more information on P&O Ferries visit www.poferries.com. For more information on the awards visit www.grouptravelawards.com.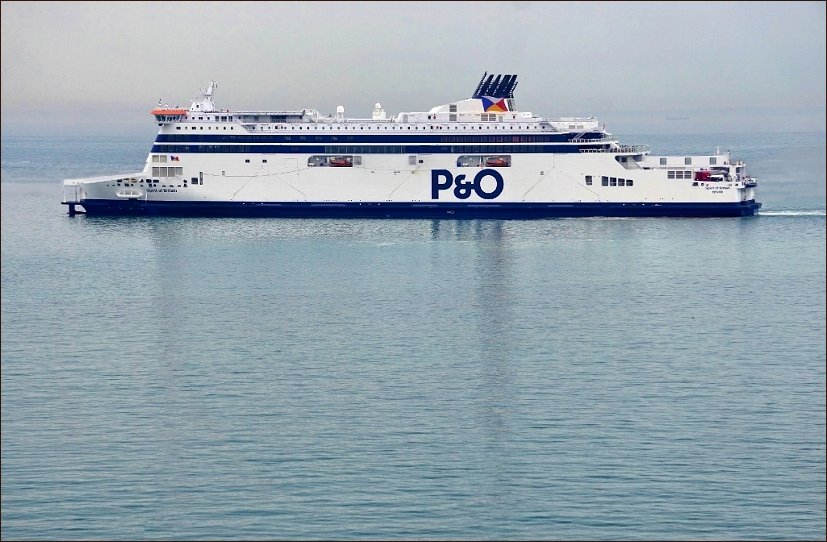 ENDS
* *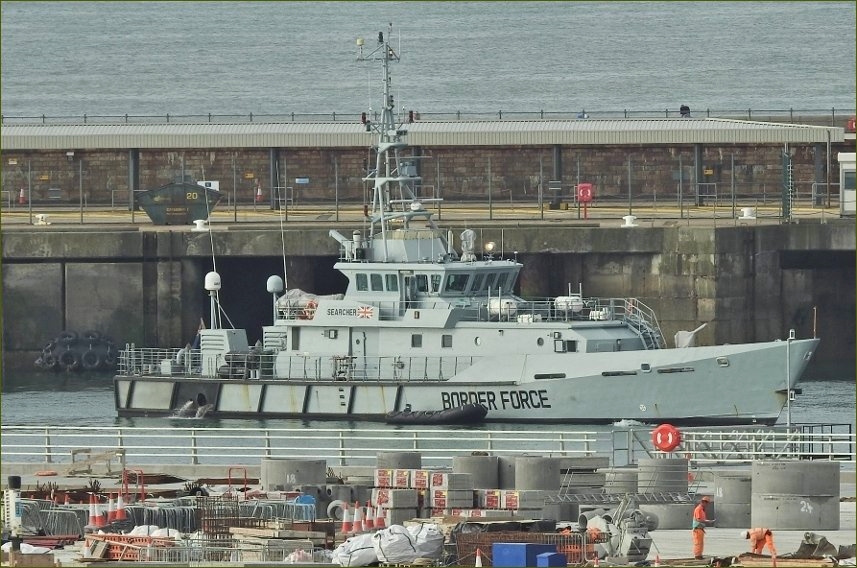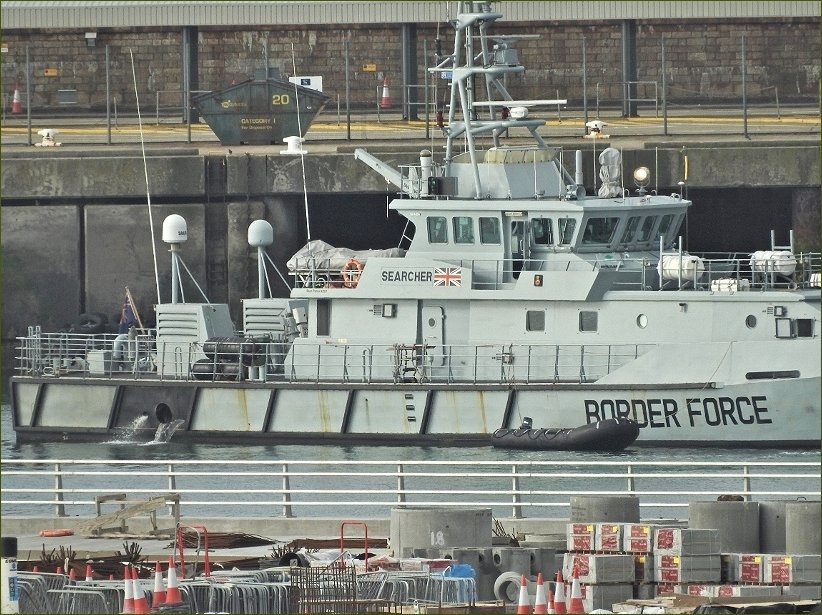 Above we have two pictures taken on Saturday of the Border Force cutter Searcher in the Port .. she is seen pausing above there between cruise terminals as we look across the 'workings'. There was more migrant activity in the Channel at the weekend and you can see a dinghy alongside...hard to tell in the pix if its a migrant dinghy or indeed one the Border Force use themselves. The picture below was taken a couple of days earlier...Searcher again, but a fair way out in the murky gloomy Channel.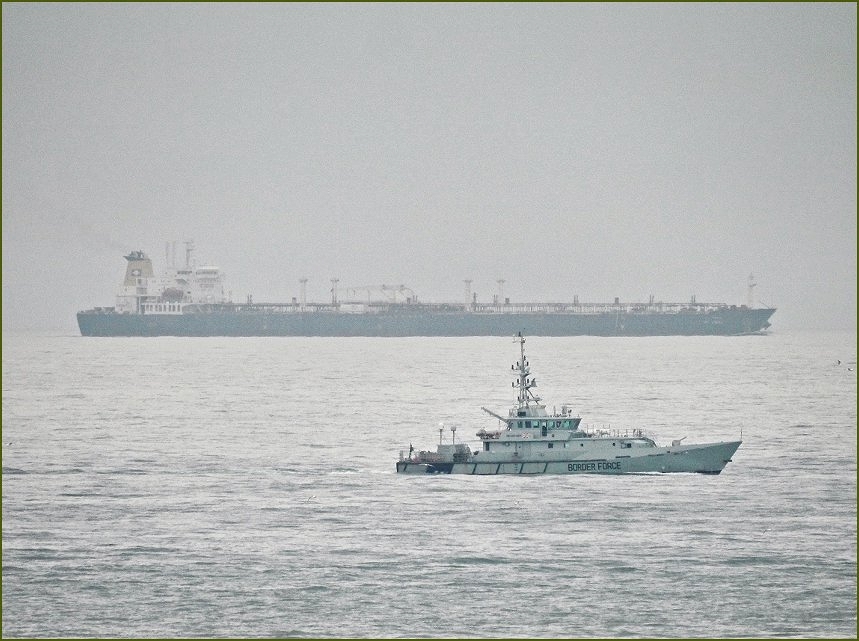 Many thanks once again to the team at P&O Ferries for the information.
PaulB

Monday, 17 June 2019 - 06:08
Post 6341
Sea News, Dover
Bunker Ship Skaw Provider....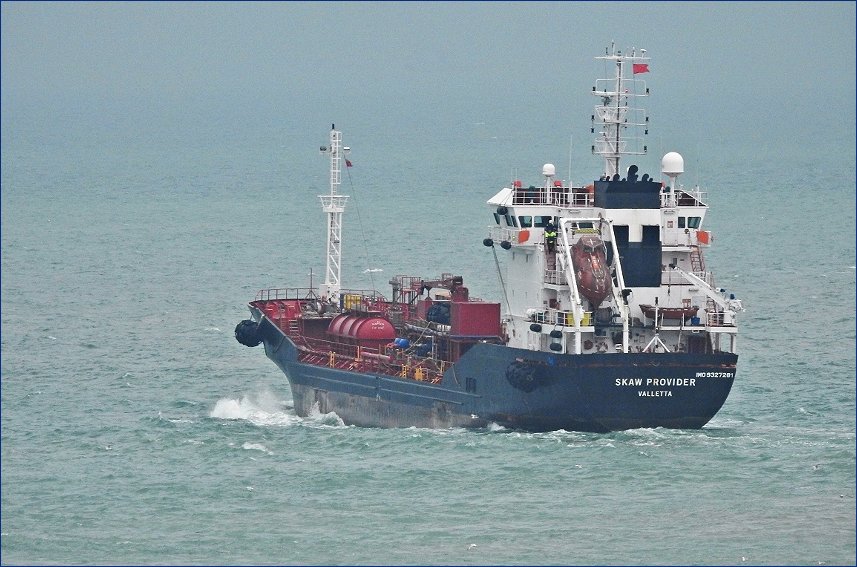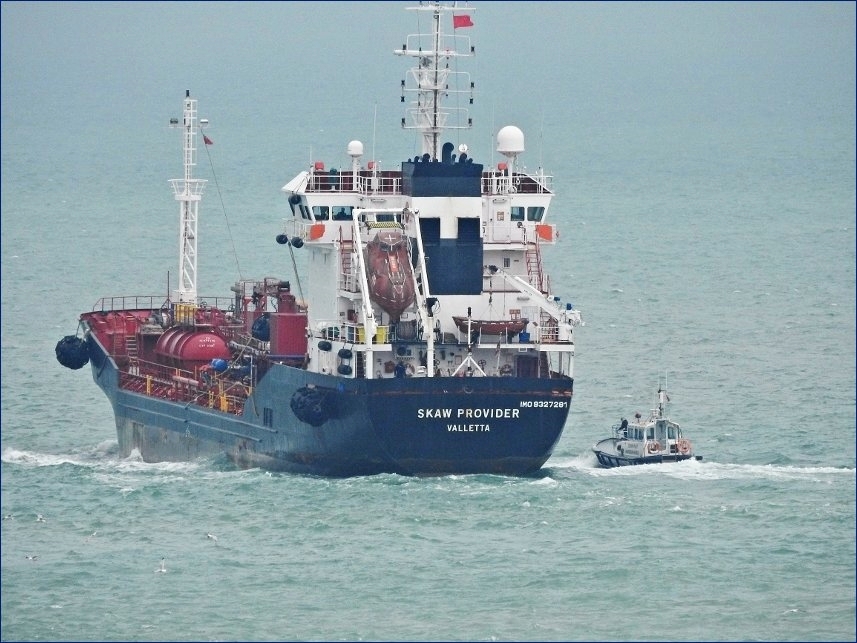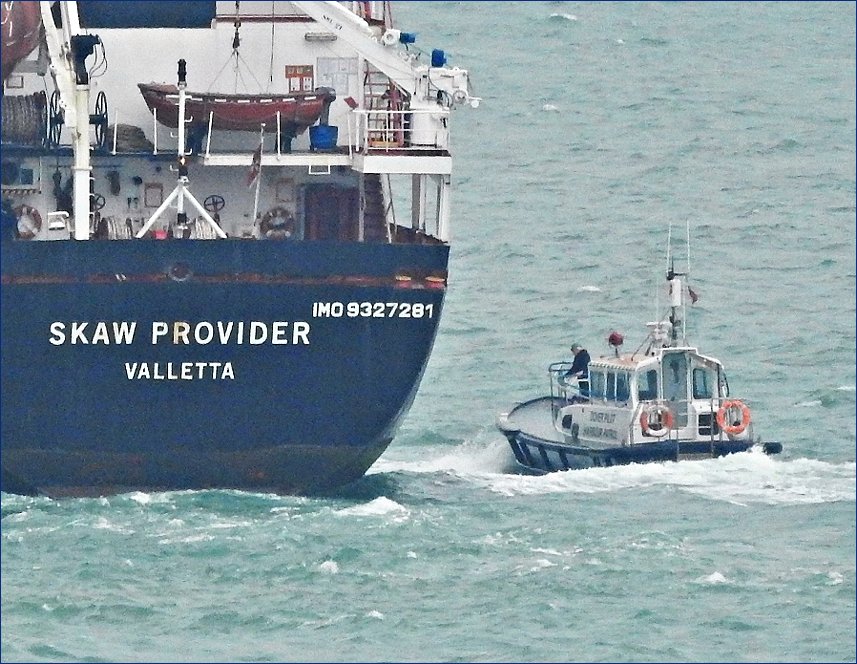 You see the vessel leaving the Port above there and then the pilot boat moving alongside. Skaw Provider had been providing bunker services for the Crystal Serenity when she was in Port a few days ago...just catching up with her now. In the picture below you can see her an hour earlier alongside Crystal Serenity... doing the necessary. In the final shot below...Crystal Serenity leaving an hour after Skaw Provider. Further pictures below page of Crystal Serenity....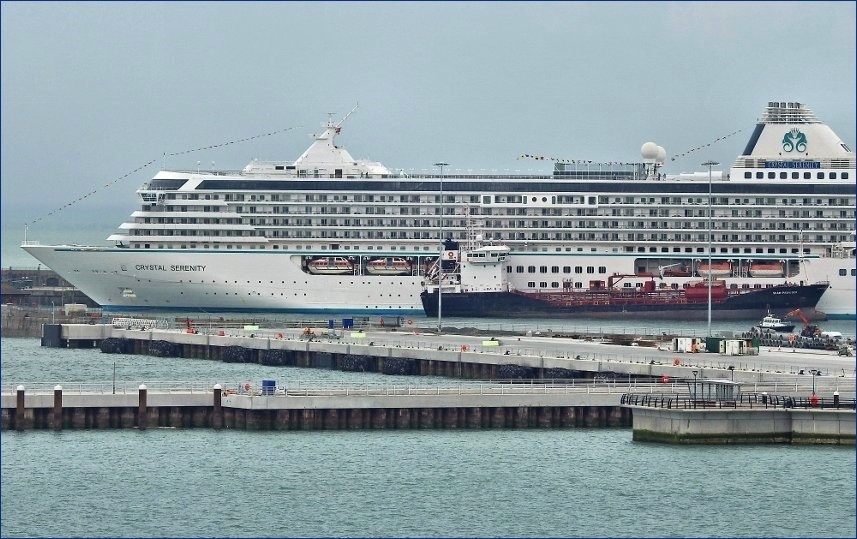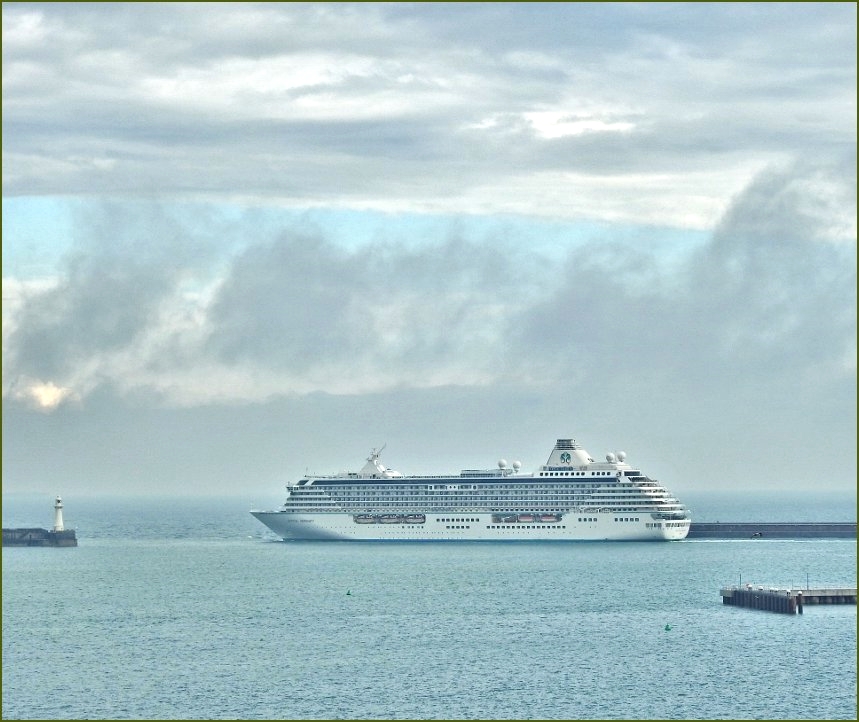 PB
Sunday, 16 June 2019 - 06:06
Post 6340
Sea News, Dover
Now we have the early arrival of AIDAaura...one of the smaller Aida ships calling here at 43,000 tons approx. Pictures from last Tuesday... she was/is on a 14 day round trip from Hamburg ... highlights of trip include Dover, Gijon, Bilbao, St Malo, le Havre plus...
She was with us here in Dover on the same day as Sea Cloud II ( see further below ).
And here she comes....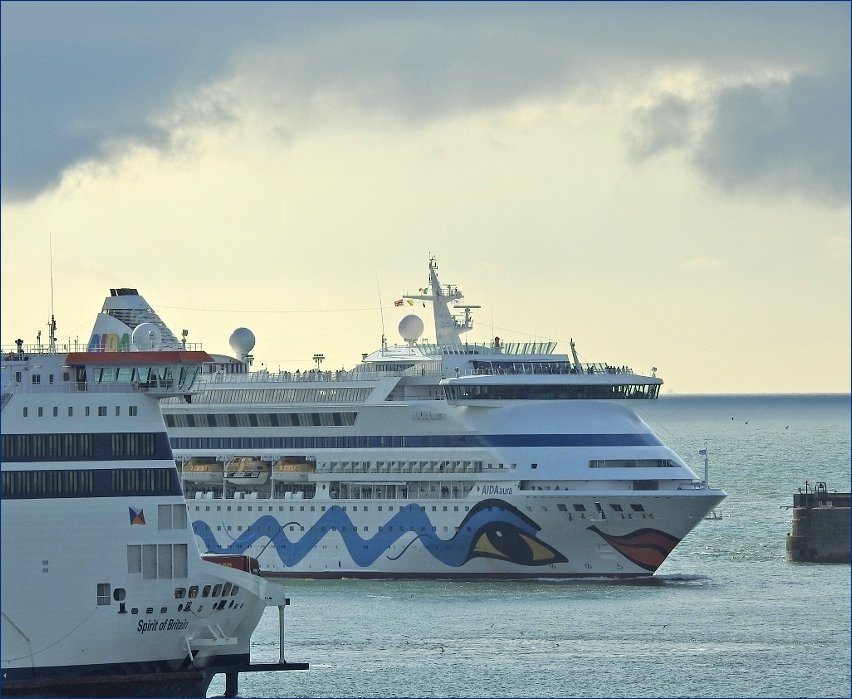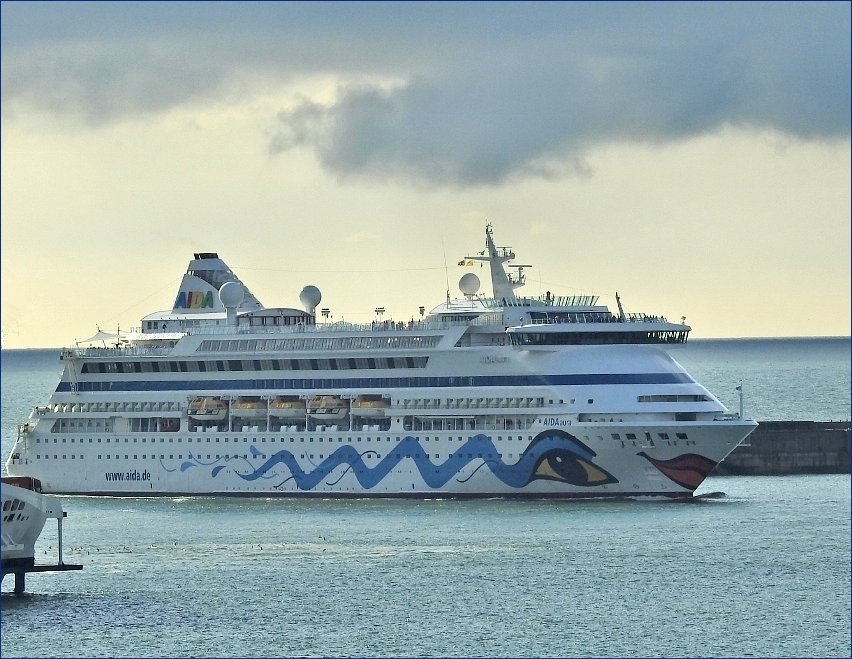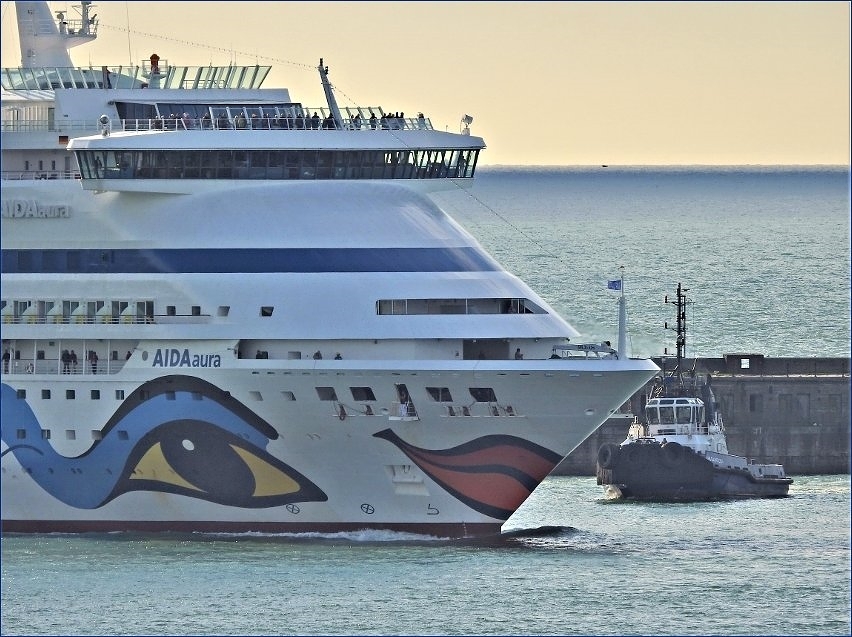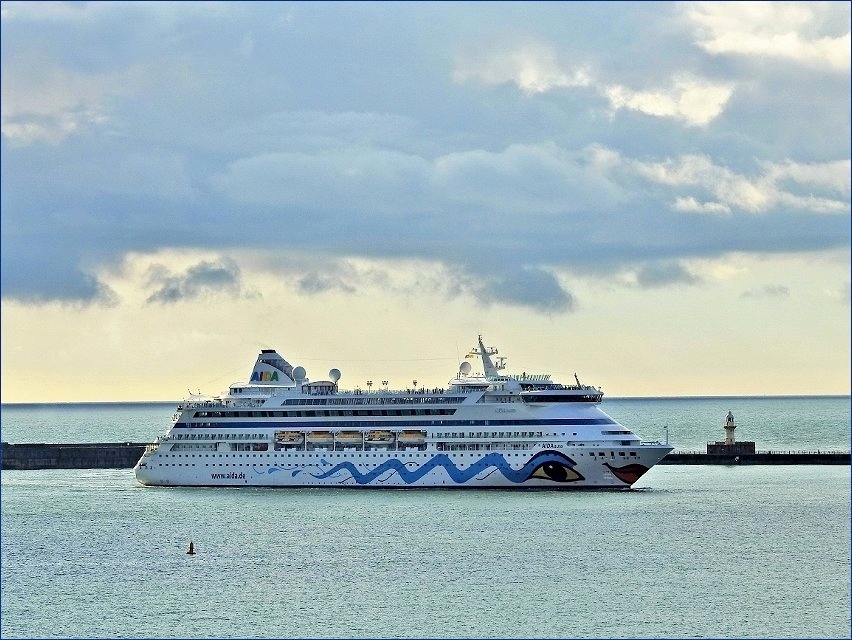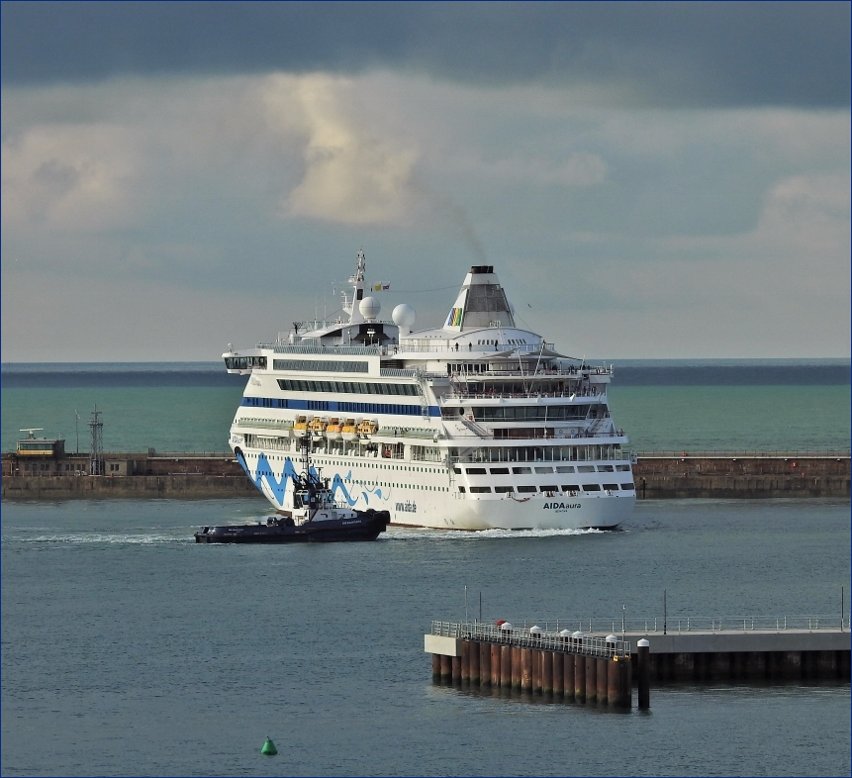 Well done Mike - a nice all round collection below there...

PaulB
Saturday, 15 June 2019 - 05:11
Post 6339
Mike J., Dover
More on the SEA CLOUD 2 on Tuesday - arriving, alongside & sailing.
Admiralty Pier was closed beyond the Turret, as happens most of the time when a cruise ship is on Cruise-2.
Occasionally when the more paranoid cruise ships come in the whole Ad.Pier is closed completely, to the disgust of the anglers [& the shipspotters].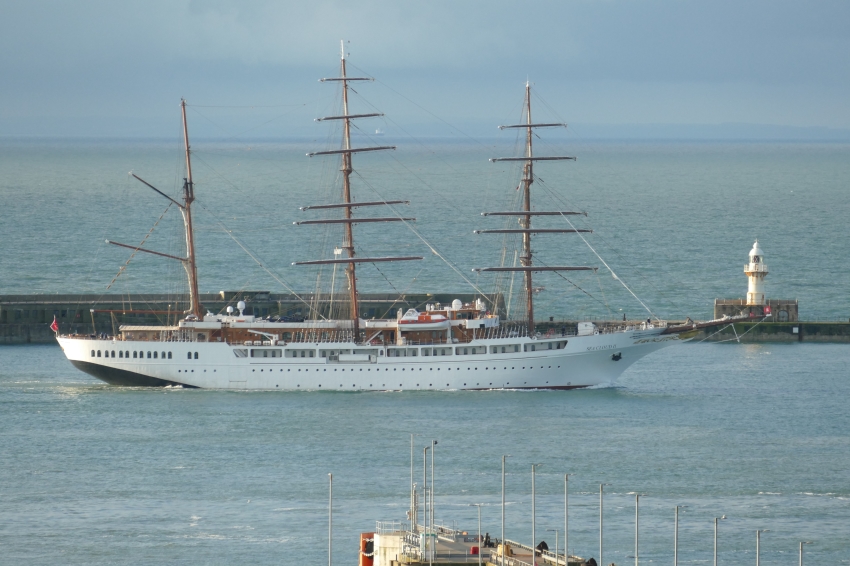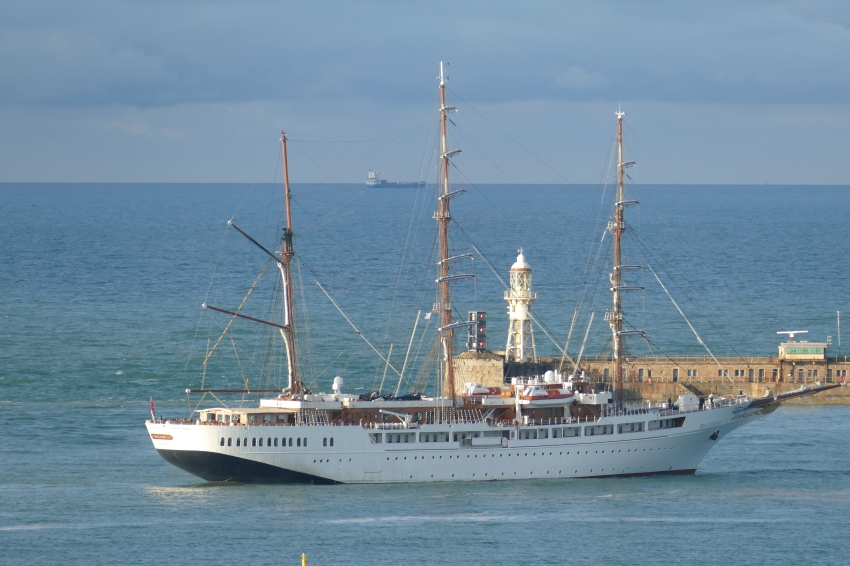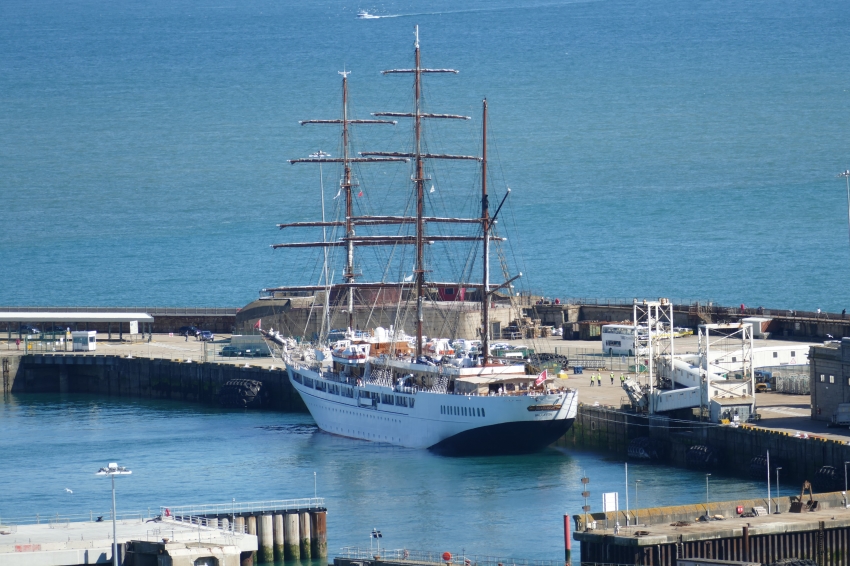 First time that I've been up by the Turret & met another ship photgrapher, the anglers don't usually show much interest in the shipping & the General Public, coming up for a stroll, are very rare indeed.
There is no truth to the rumour that you have to pay to walk up the pier as a non-angler.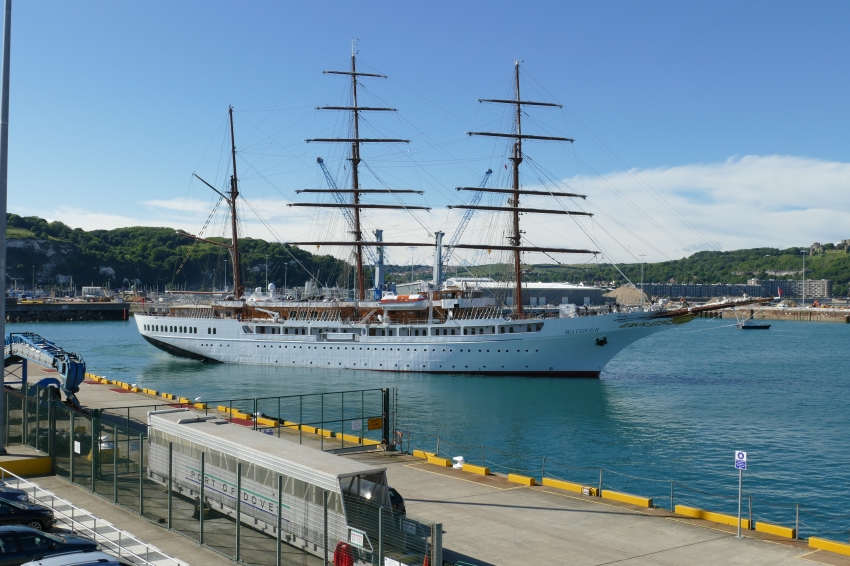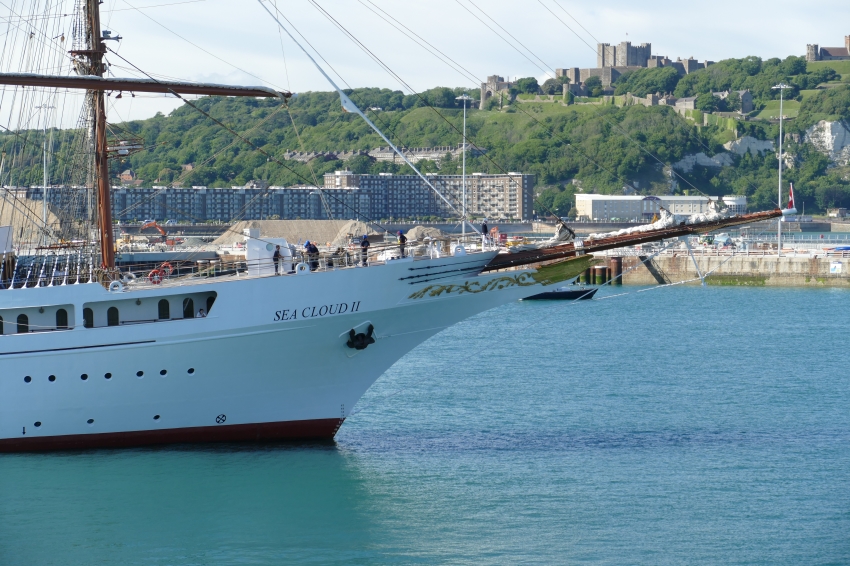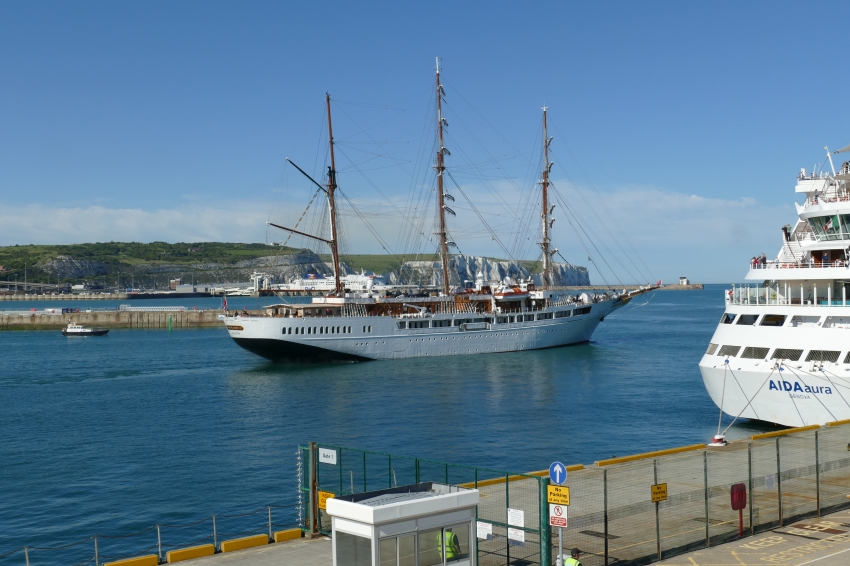 Saturday, 15 June 2019 - 01:39
Post 6338
Sea News, Dover
And now catching up as promised with the latest Sea Cloud II pictures ..
.....which were taken on Tuesday (11th) at 1700 hours ( 5pm)...here we go...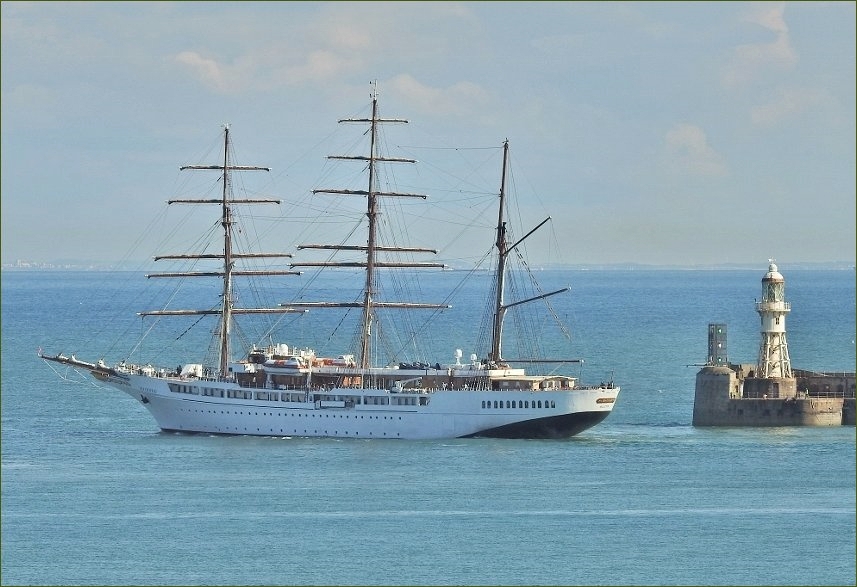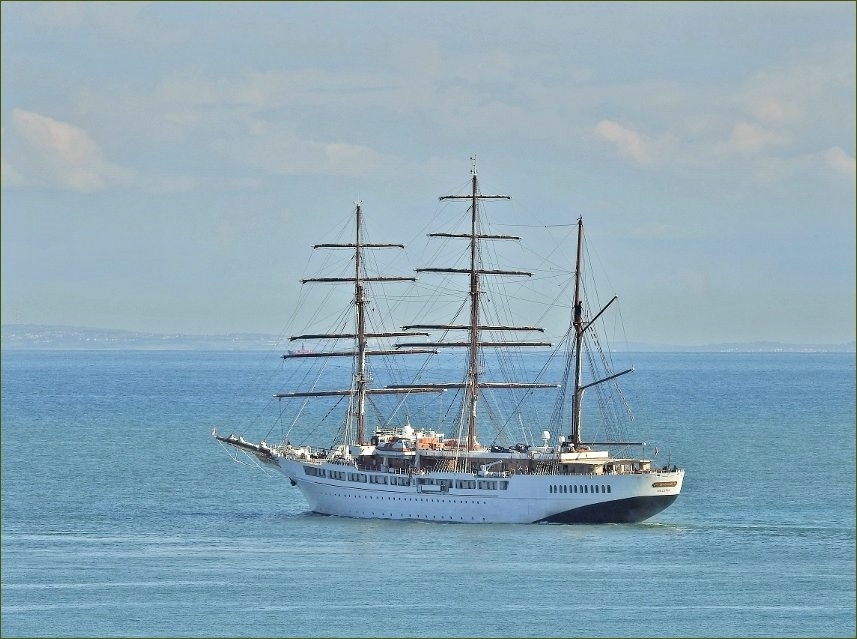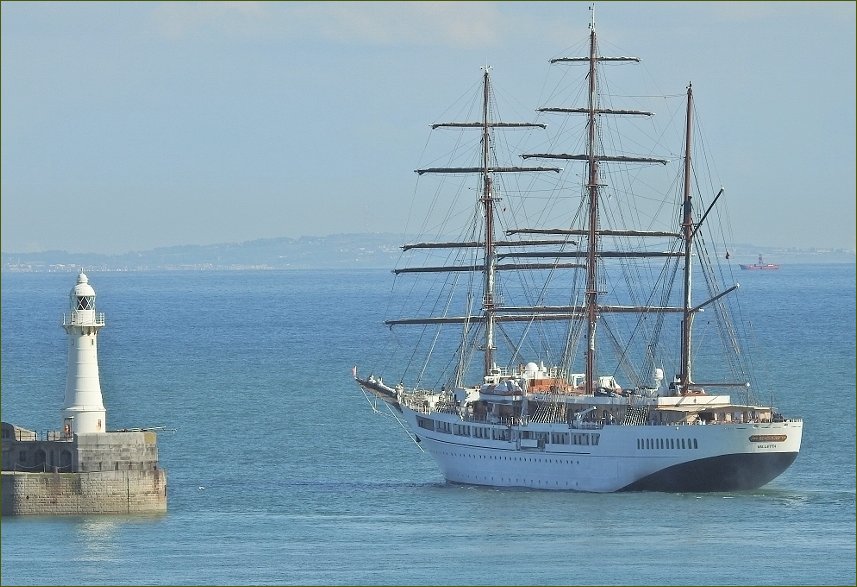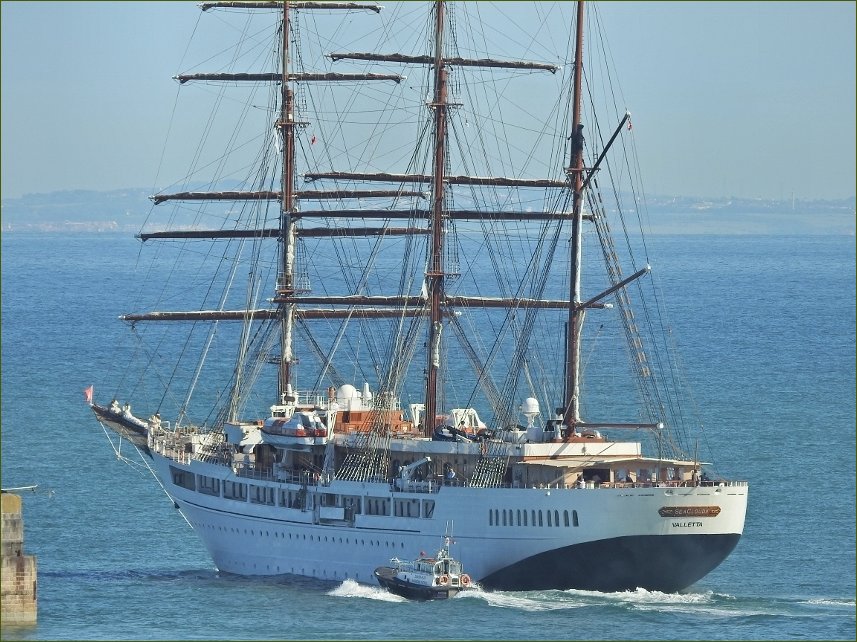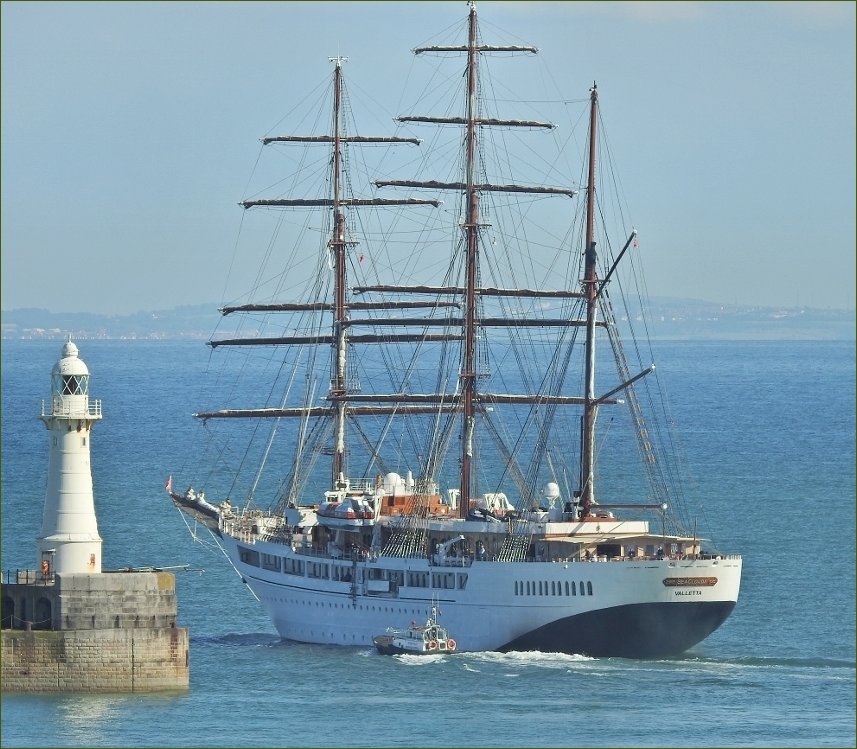 She is quite a sight indeed and as Patrick said it must be great to see her in full sail...eventually we will.... Off she goes above in bright blue conditions heading for exotic locations Honfleur, St Malo, Cork, Dublin plus …
We also have collections coming in the pipeline of AIDAaura, Skaw Provider, Saga Sapphire etc etc...so lots more to come.
PaulB
Yes Jan a tempting menu below there

Friday, 14 June 2019 - 06:11
Post 6337
JanT , Dover
P&0 has unveiled its new healthy menu to travellers crossing the channel, I must say it all sounds very tempting. for those who like to dine while crossing the channel they have a lots to choose from. Well done P&O for keeping we travellers healthy.

Thursday, 13 June 2019 - 13:33