Sunday, 19 November 2017

doverforum.com/sea-news
Featuring all the ships that come and go and work at the Port of Dover with further coverage of Ramsgate, Calais, Dunkerque. Email: dover7@msn.com to send SEA NEWS pix or info.... or click ADD YOUR COMMENT below to post direct, no membership needed.
Mammoth Tooth Find - Extraordinary at Port of Dover see 4389.
DFDS - Helping to tackle Breast Cancer - see 4377.
PORT of DOVER: COOL CARRIERS..great cargo coup. New Trade for Dover.. 4336.
P&O FERRIES...women in the workplace .. also 4336..also see 4370 for the new graduate seafarers.
PORT: Latest DWDR news and drone pictures...see 4330.
DFDS and the Maritime Catering Apprentices 4323.
P&O Ferries help children with serious illnesses cross to France 4316.
Port of Dover's Big Christmas Ice Event 4311. Fun for all...
Port of Dover sponsors War Horse 4294
DFDS - Crowned Europe's leading Ferry Operator 4287.
DDC Leader Paul Watkins retires...see 4282 and 4270. Replacement 4328.
Use our SEARCH ENGINE below to find all sorts on the SEA NEWS pages..more than 200 now with more than 4000 nautical posts. Posts welcome. Max of 5 pictures preferred per post. Sea News Editor Paul Boland.
Type Cruise Visits (or indeed anything) in our Search Engine below for the latest cruise ship arrivals..
Post 4302
brian, dover
https://en.wikipedia.org/wiki/HMS_Codrington_(D65).


here is your answer vic.

Saturday, 7 October 2017 - 19:25
Post 4301
brian, dover
hms codrington vic,thats the only info I could find.

Saturday, 7 October 2017 - 19:23
Post 4300
brian, dover
vic the only war ship/s that blew up are from ww1, I believe if memory serves me well there was 3 that went down in the harbour.

Saturday, 7 October 2017 - 14:30
Post 4299
victor matcham, Dovor
Can you help with this one ,a warship was blowen up in the port in the last war with lose of life a member of my wife family was on it,can you tell me what ship and how it happen thank you.?

Saturday, 7 October 2017 - 12:11
Post 4298
Sea News, Dover
Now .. a touch of barking madness for the weekend, here we are with the latest lot of pix, especially for our longstanding lovers of lunar lunacy. The pictures were taken Thursday night as the full moon did its thing over the Port...all natural this time.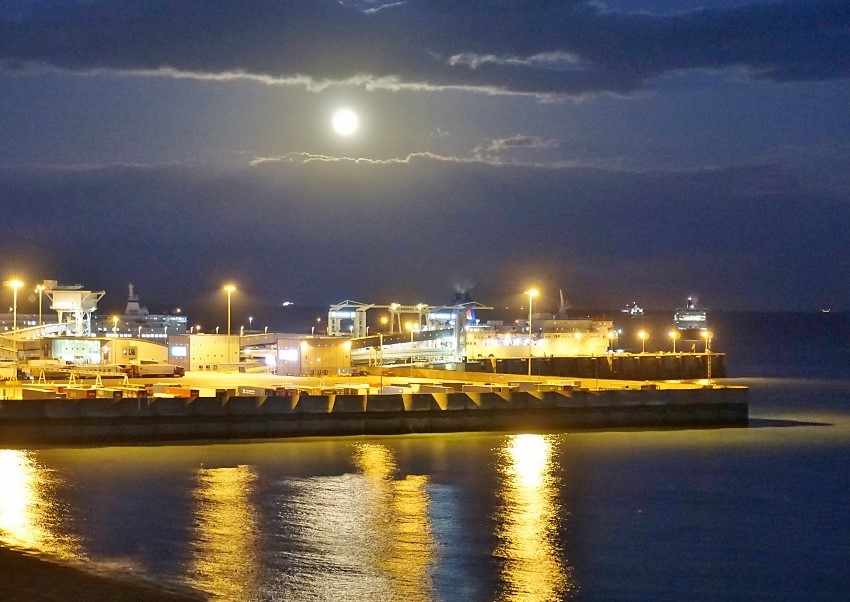 There we are above. The moon spotted over the port early on in the proceedings ...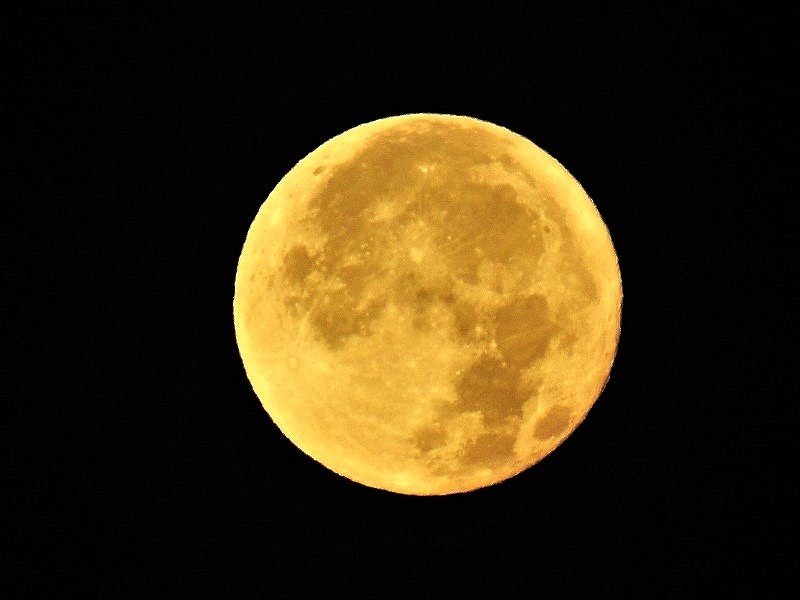 Then she was ready for her close-up...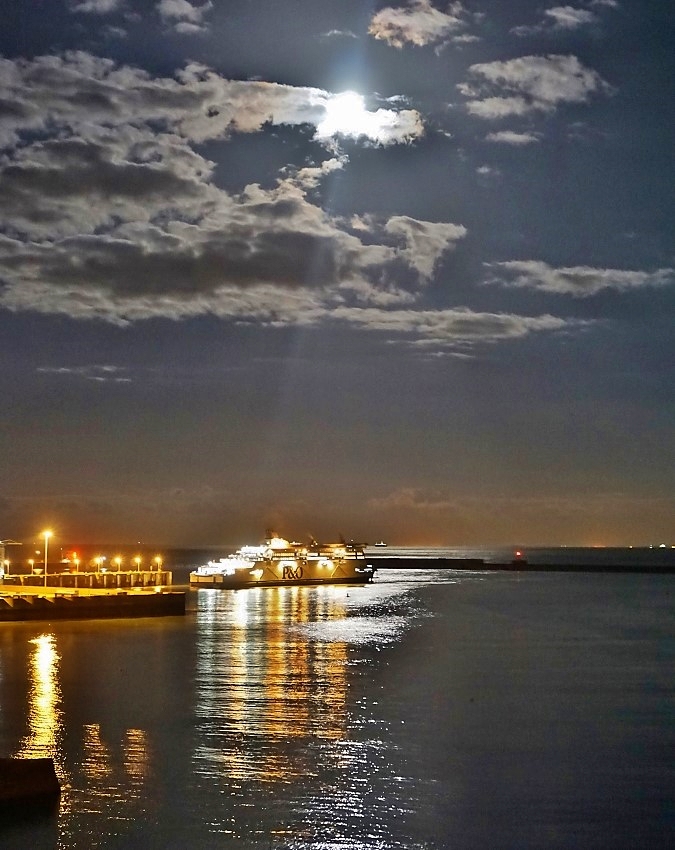 And then a little while later watching and shining down from the heavens as one of the P&O Spirits arrives on the still water..
As Tom Petty might say...Full Moon Fever!
Well done Sarah below. Nice pictures all round. Looks like you had a couple of trips on the Waverley below there. Exciting stuff!

Thanks for that Colette re War Horse. Sounds like you enjoyed it for sure. One of the National Theatre's most successful plays ever...that's some doing.

PB.
Saturday, 7 October 2017 - 05:14
Post 4297
Sarah, Ramsgate
A few photos from today's trip on PS Waverley.
PS Waverley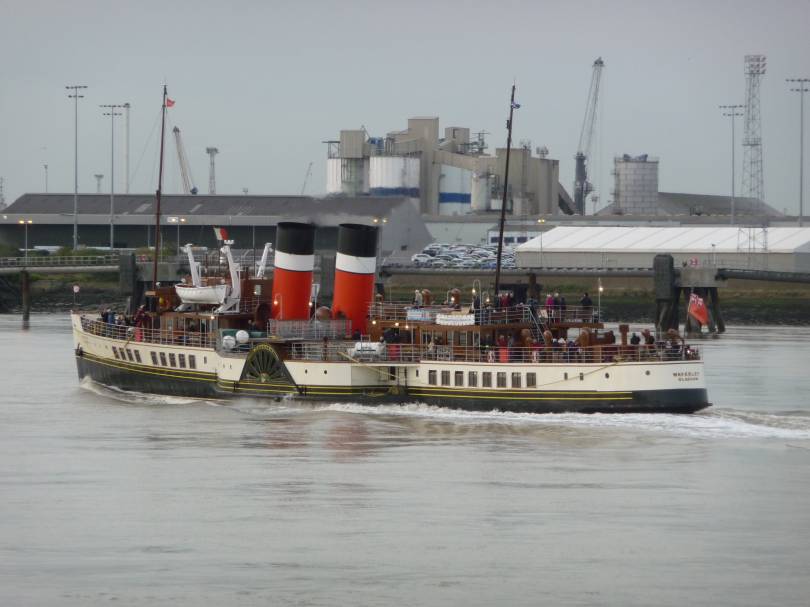 Red Sands Army Fort
Europa 2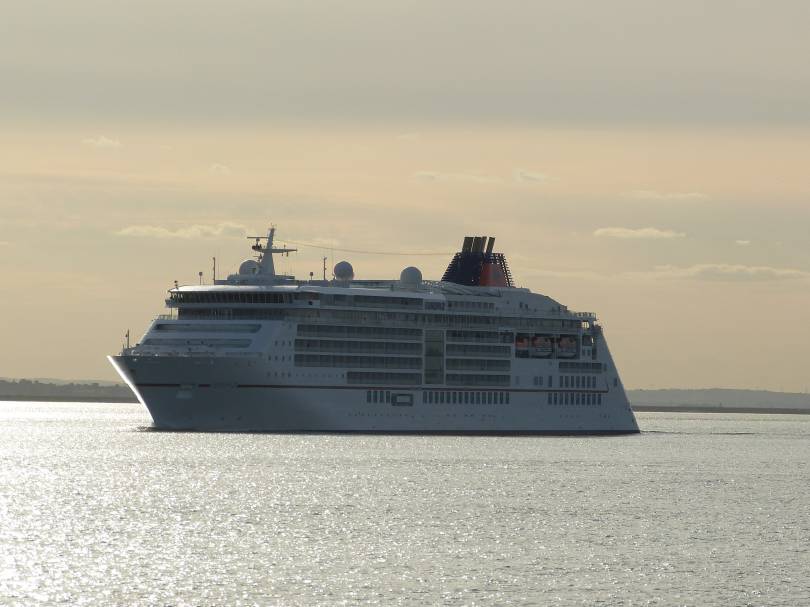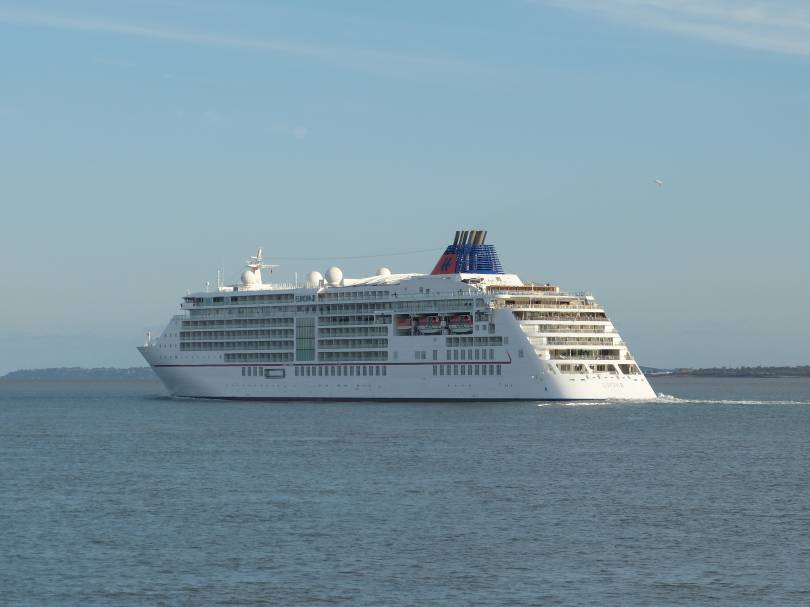 MSC Diego & Victor Horta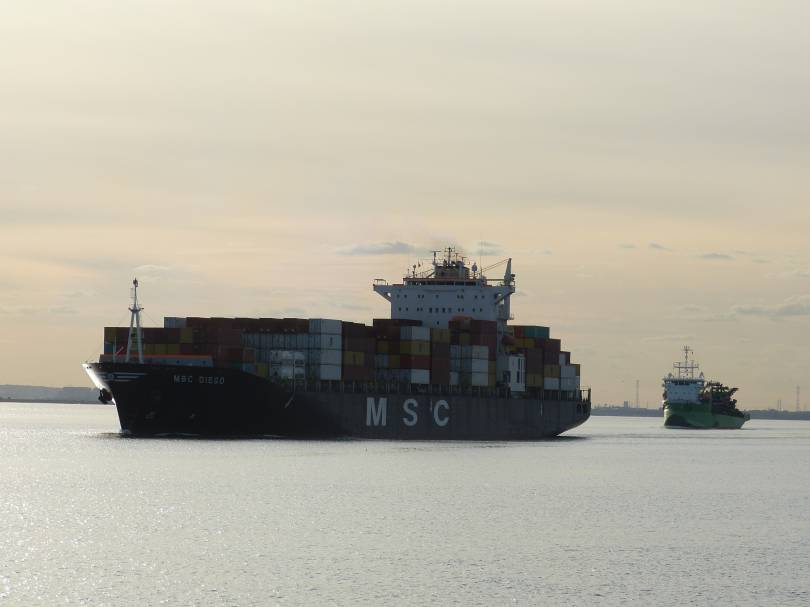 Saturday, 7 October 2017 - 00:08
Post 4296
Colette B, Dover
I saw War Horse last week at the Marlowe. It was both gripping and exhilarating to watch and I would urge everyone to go and see it. It is an unforgettable theatrical experience based of course on the beloved novel by Michael Morpurgo pictured above with the Port of Dover chief executive Tim Waggott.
An astonishing seven million people have already seen the play in theatres all over the world. This second UK tour runs until 2019 and it will be playing to audiences in the 100th year since the end of the First World War. The play has sold better than any other National Theatre production and needless to say War Horse Joey has celebrity status

Striking photos below in the wonderfully restored historic Old Marine Station at Cruise Terminal One

Friday, 6 October 2017 - 14:07
Post 4295
Sarah, Ramsgate
A few photos from my trip on the PS Waverley.
Lightvessel 21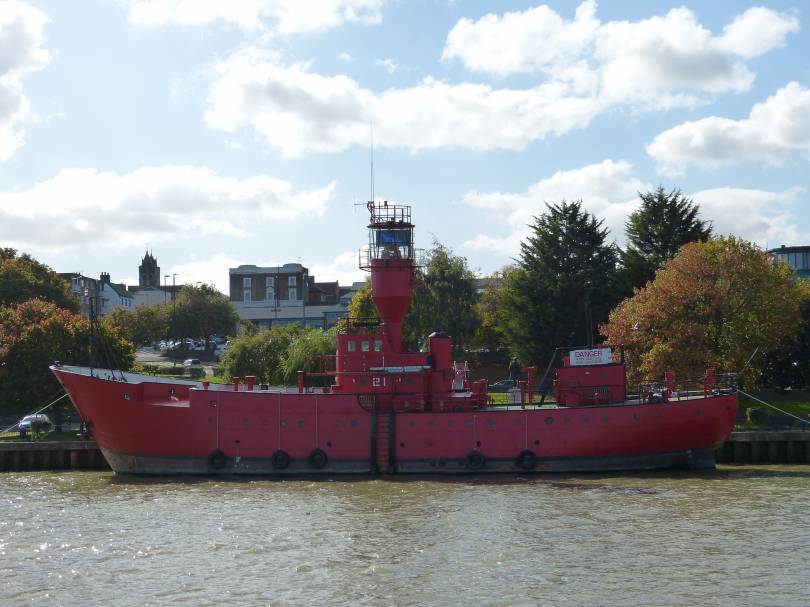 Grande Dakar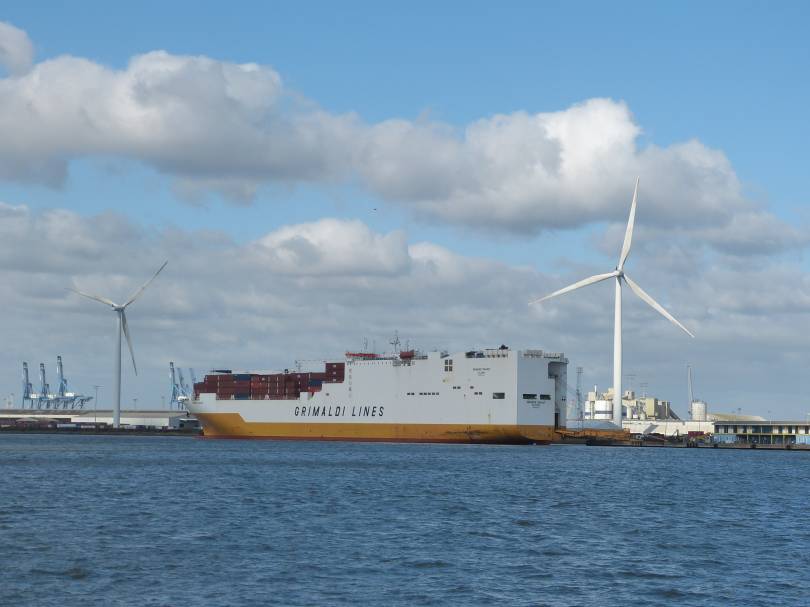 Cymbeline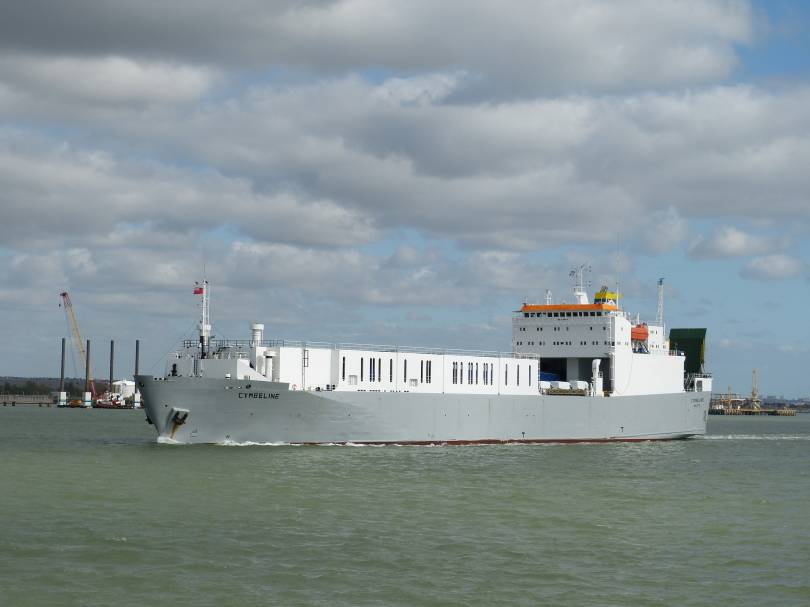 WEC Mondriaan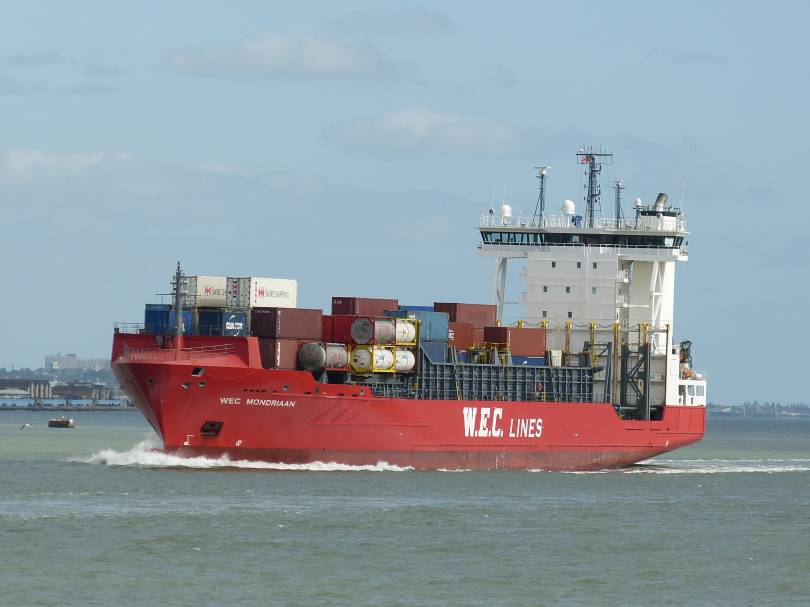 I was very pleased to spot Relief Atlantic 85 Lifeboat B-870 John & Louisa Fisher, a rarely photographed lifeboat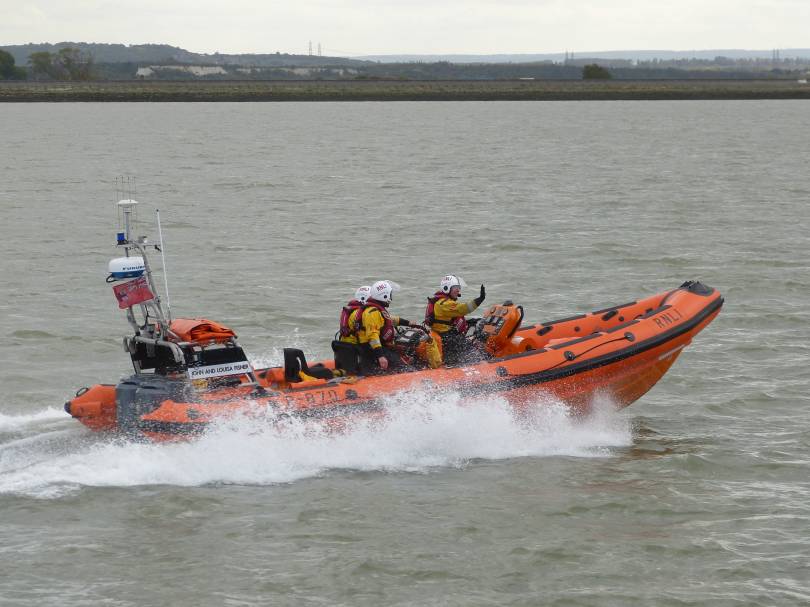 Friday, 6 October 2017 - 07:04
Post 4294
Sea News, Dover
Port of Dover Sponsors War Horse at the Marlowe Theatre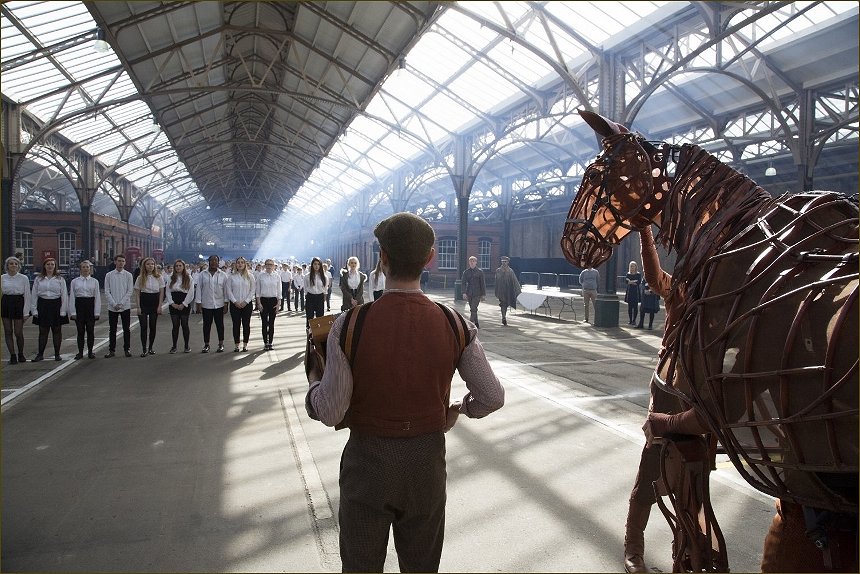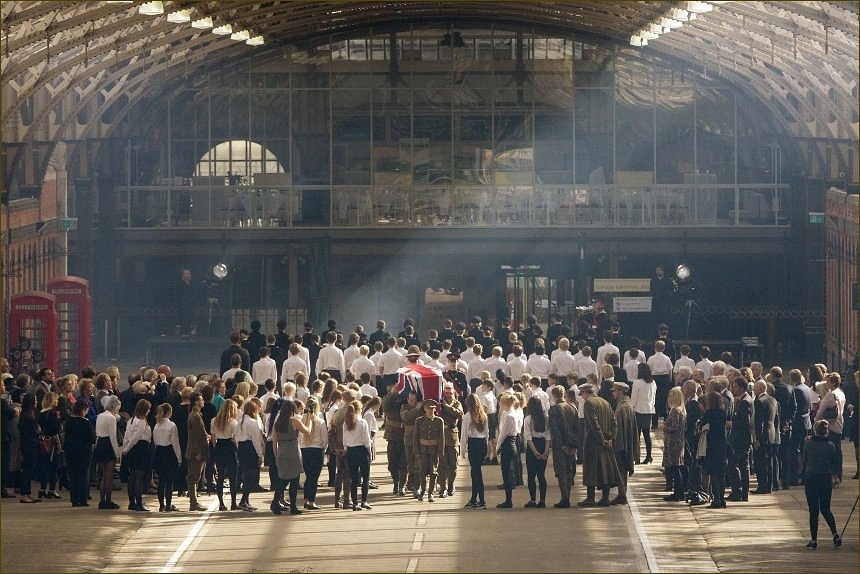 The Port of Dover is proud to announce its sponsorship of the National Theatre's celebrated First World War play, War Horse on its UK tour at the The Marlowe Theatre this October.
The announcement was made on Monday 2 October 2017 at a charity launch event in the fitting location of the historic Old Marine Station (Cruise Terminal One). Constructed between 1912 and 1914, the Station was completed as the First World War swept across the battle fields of Europe. It played a central role in supporting Allied forces and saw five million troops and their equipment pass through it on their way to the European battle front. One and half million wounded soldiers returned through Dover including the Unknown Warrior now interred at Westminster Abbey.
Highlights from the launch event included a personal message from the author of War Horse, Michael Morpurgo, and appearances from the incredible stars of the show, War Horse Joey and the Songman. The 120 guests, including the Mayor of Dover, were also treated to vocal performances from the P&O choir and 100 children from local schools; Astor College, Deal; Canterbury College; Ethelbert Road Primary, Faversham; Simon Langton Grammar School for Boys, Canterbury and Wickhambreaux Church of England Primary.
A charity auction was held featuring fabulous lots donated by local businesses such as a Kuoni holiday to Indonesia, a luxury opera break, a White Cliffs weekend and tickets to see War Horse plus an on-stage meet and greet with the star horse, Joey.
All proceeds from the event and auction will be donated to the The Marlowe's Creative Opportunities Fund. This fund enables The Marlowe to bring the community into the heart of its programme. Initiatives include bursaries for the venue's acclaimed youth theatre, workshops with professional artists, and tickets for schools.
Port of Dover Chief Executive Tim Waggott said: "This award-winning building, which has been painstakingly restored, is living history; a working monument to those who passed through here to fight for our freedoms and a poignant reminder of those who did not return. What better place to welcome and celebrate Michael Morpugo's defining work War Horse?
"As the proud custodian of the magnificent Dover Marine Station, it is touching to see this part of its history so faithfully brought to life by the incredible work of The National Theatre and it is an absolute pleasure to sponsor their UK tour performance at The Marlowe Theatre."
Marlowe Theatre Director, Mark Everett said: "We are delighted the Port of Dover has come on board as sponsor of War Horse.
"With the Port's strong links with the First World War - links which are both moving and fascinating - there could be no better partnership. I know my colleagues at the National Theatre feel the same, and we all look forward to working together now and in the future."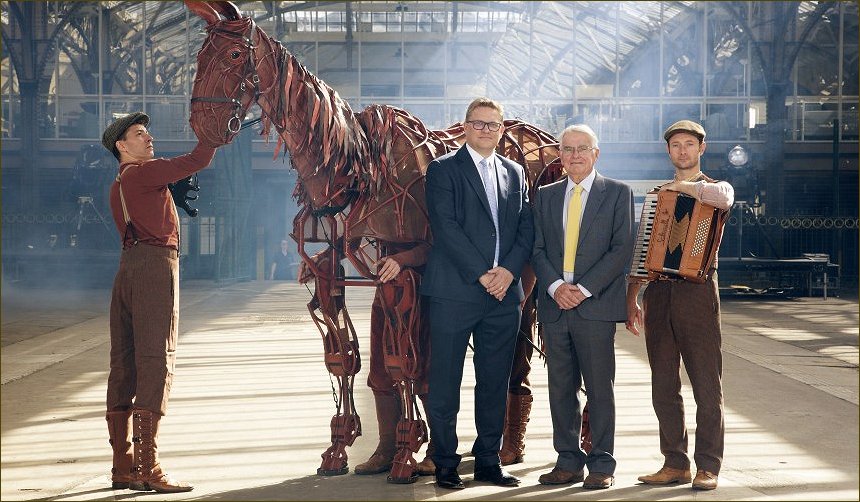 Ends
Many thanks to the team at the Port for the striking images above and all the info.

Don't miss the excellent pictures and info below on the DWDR progress from Mike .
Well done Mike. Cracking shot of the Hagland Boss too.

Ah yes Patrick we may have to endure some restrictions on our visuals but hopefully new angles will be found.

PaulB

Friday, 6 October 2017 - 06:11
Post 4293
Patrick, Marine Parade
Great photos Mike. Wonder what we will be able to see across the new pier, marina and reclaim area looking towards the Ad and cruise terminals once the work is complete!

Thursday, 5 October 2017 - 23:09
Post 4292
Mike J., Dover
Some high-level views on Tuesday as the new marina continues to take shape - the lefthand line of piles will be for the 'promenade pier' & the 'marina curve' piles on the right will be extended further & terminate in half a 'T-head' which if the rumours are to be believed will be the home of the tugs & lifeboat & other service craft.
These may obscure the views of Eastern Docks, with the view of cruise ships on the Admiralty Pier similarly obscured by buildings & other structures on the former Prince of Wales Pier & the 'reclaimed' area.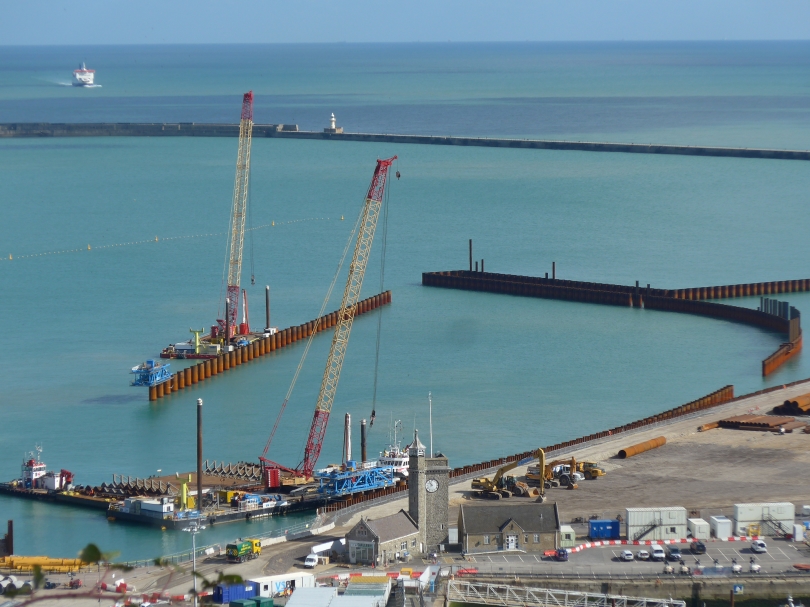 The pier itself, according to the DWDR drawings & easily found under 'DWDR' on the internet [& subject to revision of course] will apparently terminate in an open-sided shelter with a gentleman under a parasol selling ice cream from a bicycle-cart [or possibly playing a barrel-organ, hard to tell] with little shipping to see, altho' there will be good views of the Dover seafront & the castle & yachts in the marina, quite a contrast to the views [& facilities] that used to be enjoyed during a stroll up the Prince of Wales pier.
Work continues on the cut from the Wellington Dock into the new marina.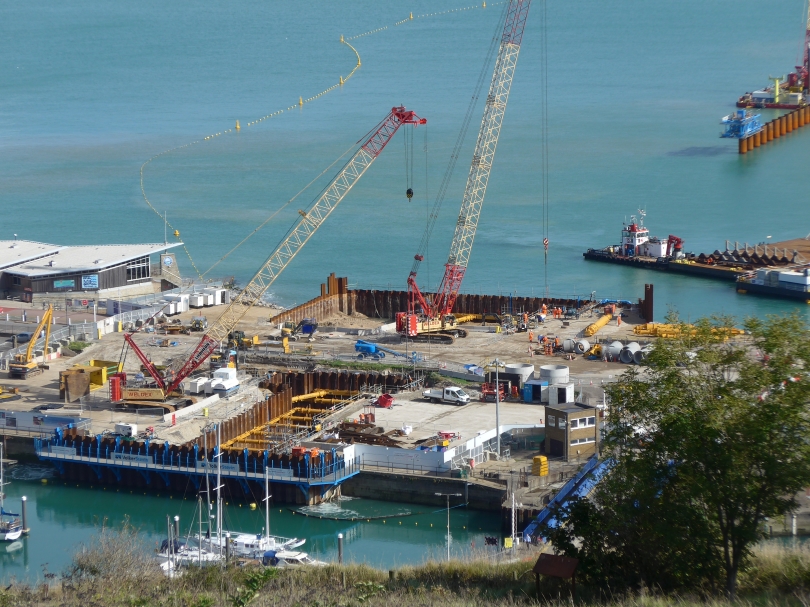 Thursday afternoon's arrival of HAGLAND BOSS from Boulogne with rock which is being placed by KREEFT on the west side of the Prince of Wales after being transferred onto barges.
More information on this operation is on DHB's website in Notice to Mariners 57/17.
The HAGLAND BOSS is expected to make about 35 calls during the operation !
Shortly before the arrival of the HAGLAND BOSS the MORAG M assisted the KREEFT from the old Jetfoil terminal across to the Prince of Wales & then delivered a stone barge to the KREEFT.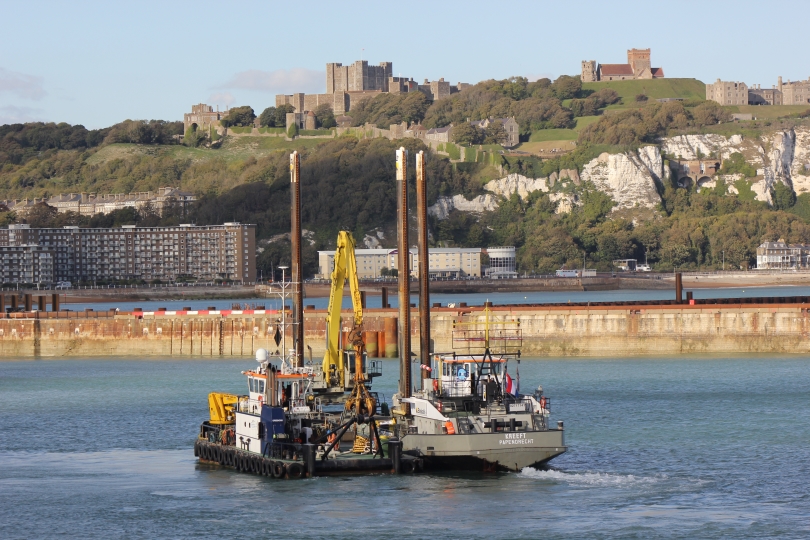 It looks as though stone is also being stockpiled on Shakespeare Beach.
Thursday, 5 October 2017 - 22:57
Post 4291
Sea News, Dover
Latest Lifeboat Collection.
Here we are with pictures of the Lifeboat guys in action last sunday morning. They appeared to be simulating the 'body in the water' rescue...as you can see in shot 5. It was thoughtful training rather than anything spectacular...but great to see them in action as ever.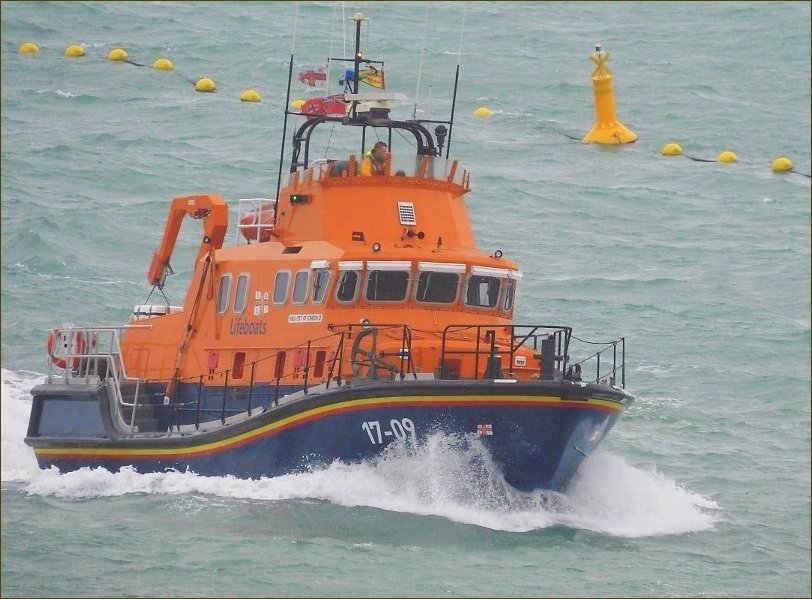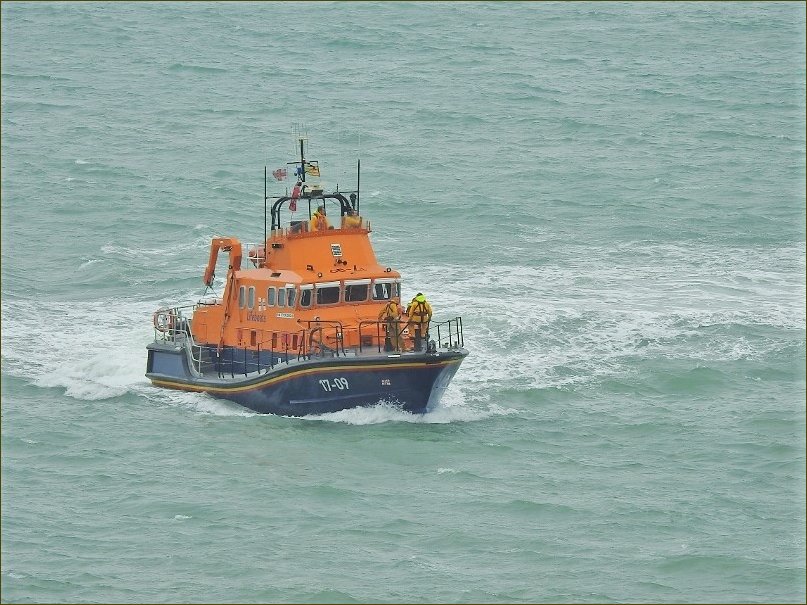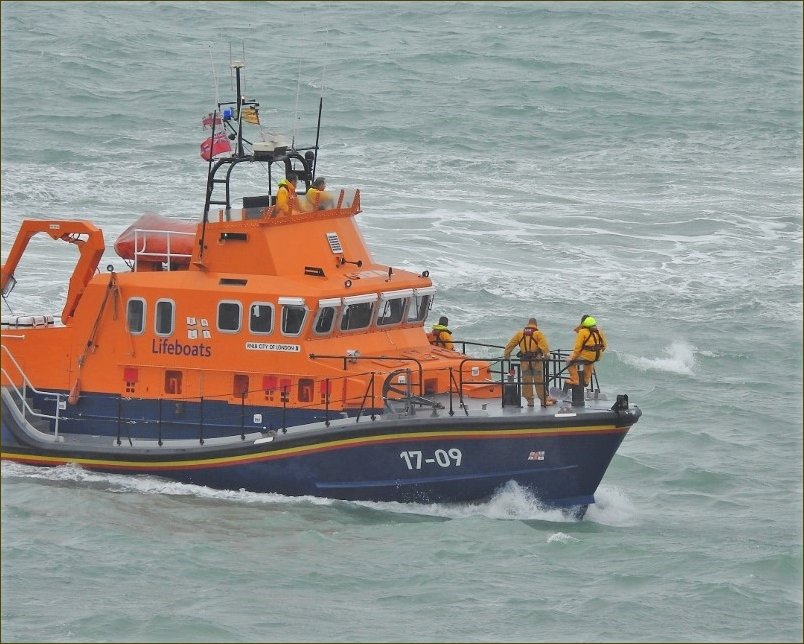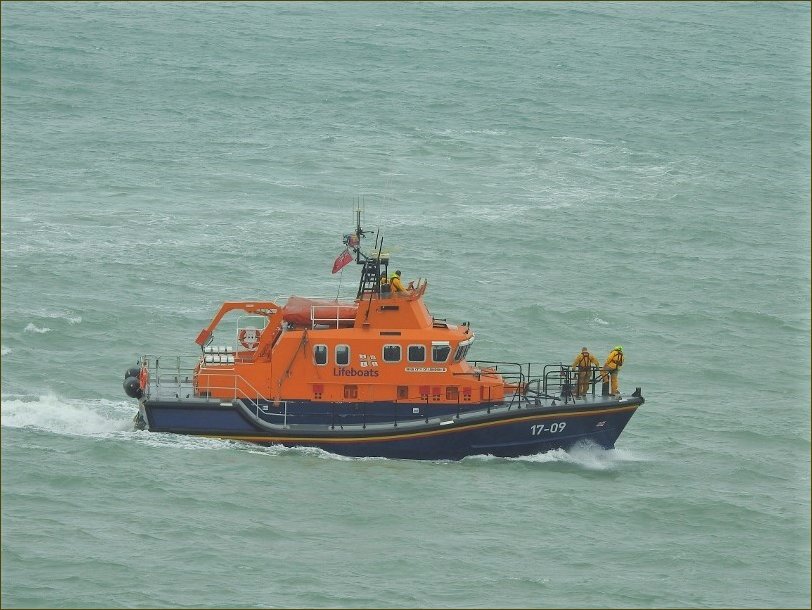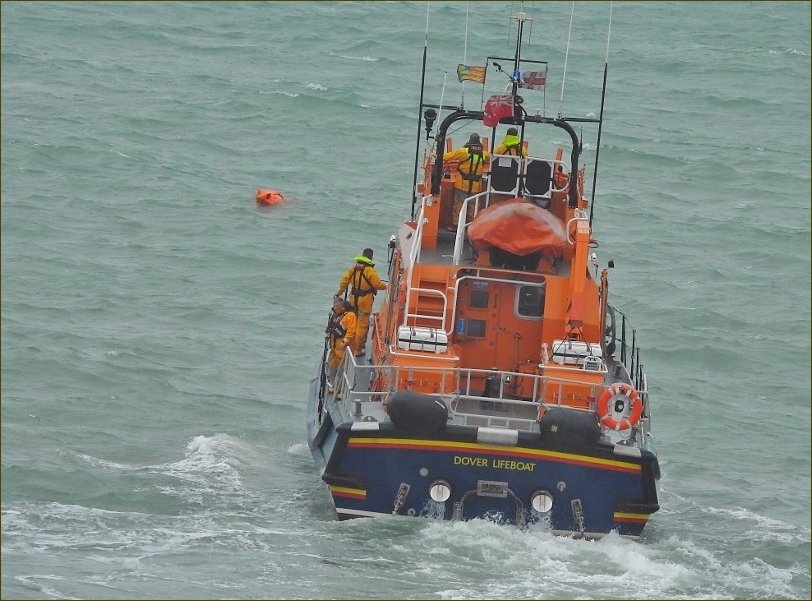 Welcome back Mike...nice collection below there. Good to see those.

Ah yes Del its very enjoyable all along Cote d' Opal you will have a great time for sure. Notice those fences on the Calais beach now, I am sure they must be a recent addition...perhaps to stop the sand drifting..

Vic yes a lot of warships on the move but its all okay...says he hopefully.

PaulB
Thursday, 5 October 2017 - 07:01
Post 4290
Mike J., Dover
Shellfish trawler BONNIE LASS 3 was in the Tidal Basin on Wednesday, with the crew working on one of the trawls.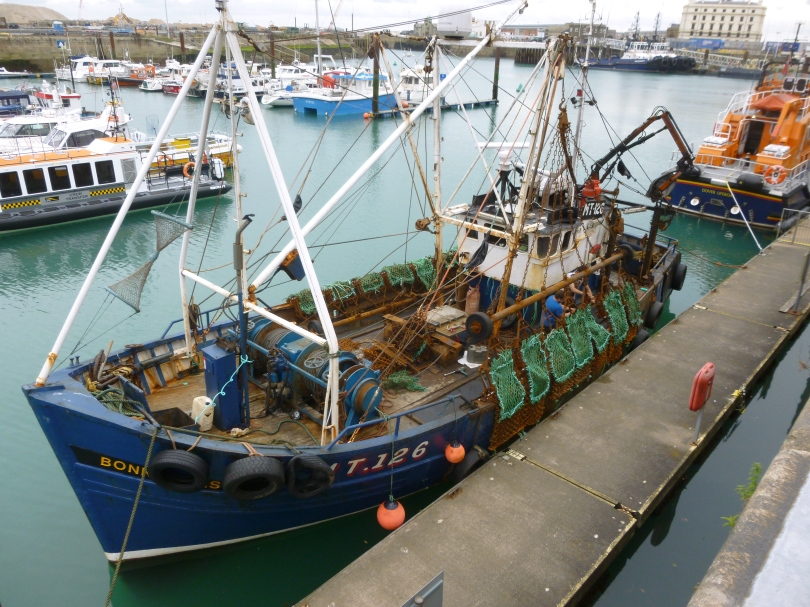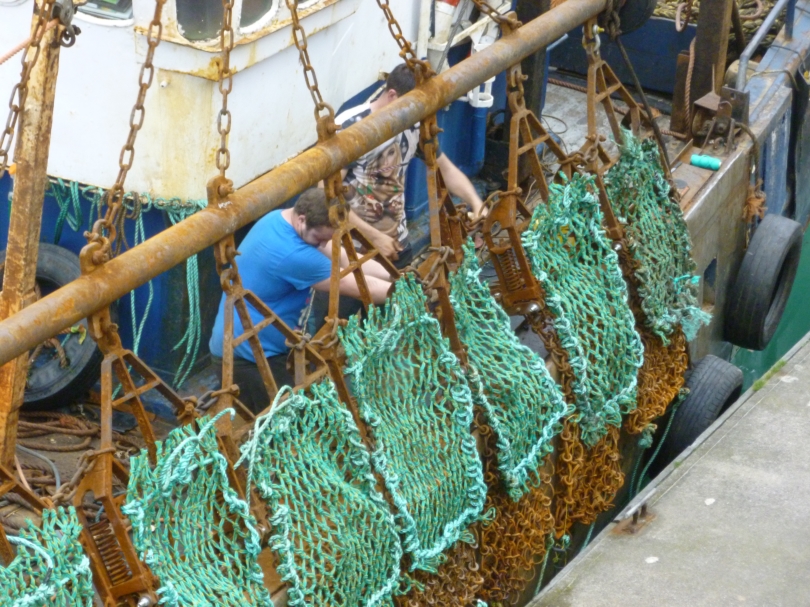 Her fishing number is MT126 - the two letters are usually the first & last letters of her port of registration, in this case MARYPORT in faraway Cumbria.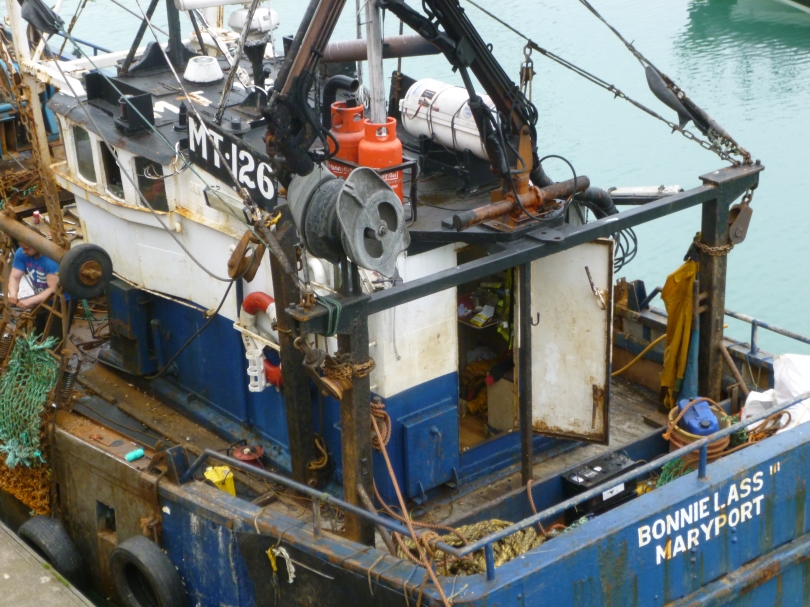 Moored across from the BONNIE LASS was the crewboat CRC GALAXY who has been moored in the same spot for several days at least [I've been away].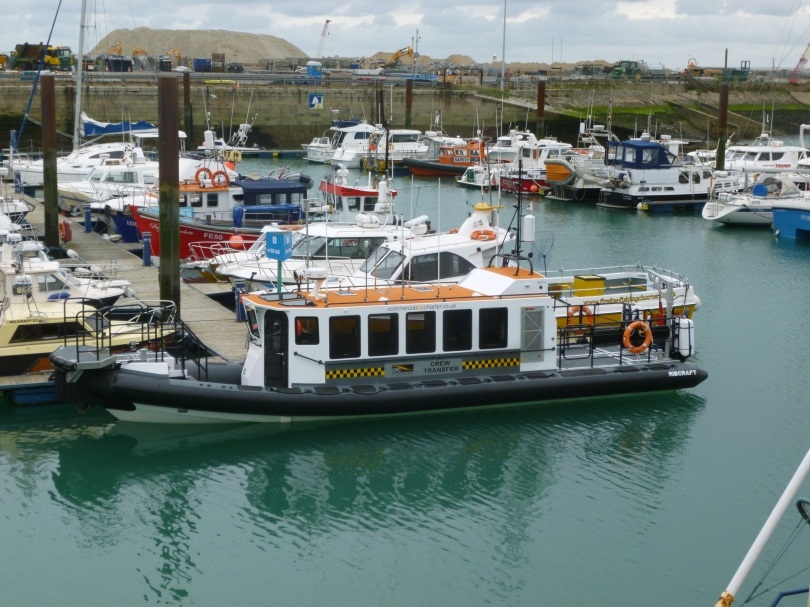 She was in Dover back in July [post 4023] & had previously been working on the Ramsgate power cable job under Sarah's beady eye [3891]
The GALAXY is not transmitting on AIS & I haven't seen the GRUMPY on AIS in the few days since I've been back in Dover - perhaps the GALAXY is a replacement for her ?
Time [& AIS] will tell . . . . . .
Back on the pontoon the PAMPERO was waiting for customers.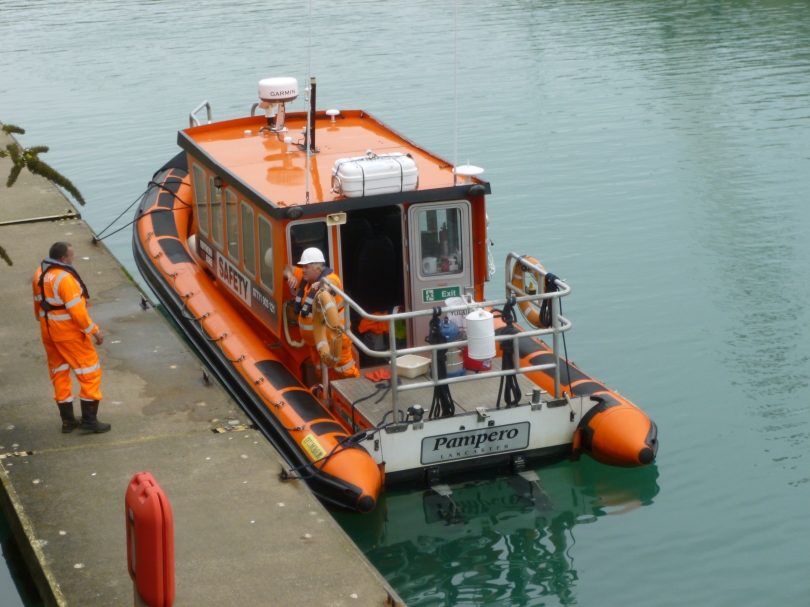 Thursday, 5 October 2017 - 01:58
Post 4289
Del Styan, Norwich
I have walked many times on the Calais beach, and there is something wonderful about watching the ferries going in and out of the harbour.
In fact all of the Cote de Opal is very impressive, especially seeing all the WW2 german buildings, and Dover in the distance. Everytime I look I imagine how close to disaster we were. Sorry to ramble, but I'm off there the week after next - again!

Wednesday, 4 October 2017 - 23:07
Post 4288
victor matcham, Dover
With war ships and subs going up and down are they getting ready for someing we know nothing about.


Wednesday, 4 October 2017 - 08:52
Post 4287
Sea News, Dover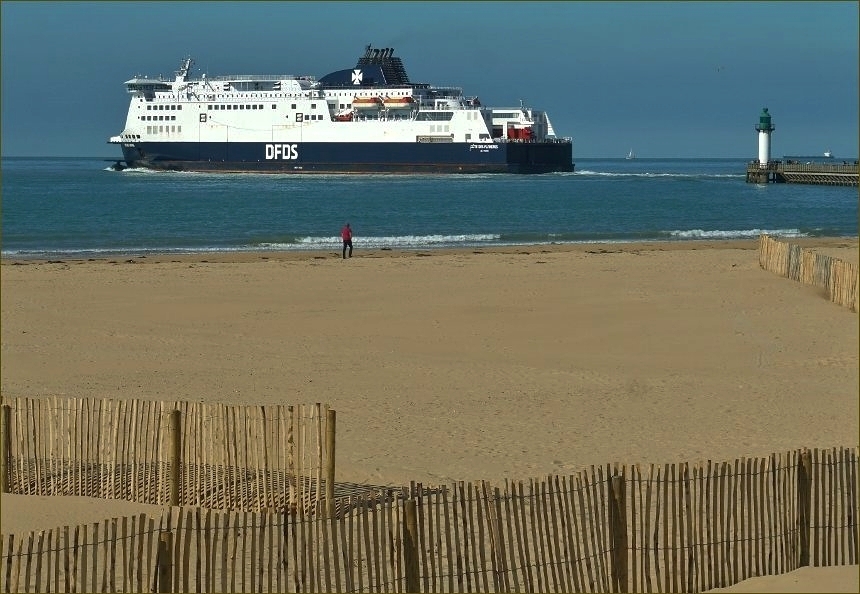 DFDS Crowned Europe's Leading Ferry Operator at 2017 World Travel Awards
____________________________________________________________________
DFDS was named "Europe's Leading Ferry Operator" for the sixth year in a row at the World Travel Awards Europe ceremony, last weekend (Saturday 30 September).
DFDS beat four rival ferry operators to the award, which recognises excellence in the travel and tourism industry. The ferry operator won the title with thousands of votes from the public and travel industry professionals from 57 European countries.
Pete Akerman, DFDS Marketing Director, said: "We're delighted to have once again won the approval of our guests and travel industry partners to claim the titles as Europe's Leading Ferry Operator for a record sixth consecutive time.
"I'd like to thank all of our employees, who have worked so hard to provide excellent customer service to our guests and make travelling by ferry with DFDS an enjoyable and relaxing experience. From those who are front-of-house on board, to those working behind the scenes, it's been a real team effort to retain this title."
The World Travel Awards was established in 1993 to acknowledge, reward and celebrate excellence across all sectors of the tourism industry.
This year's European Gala Ceremony took place in St. Petersburg's Marble Hall, Russian Museum of Ethnography.
DFDS operates a comprehensive passenger route network, which incorporates four routes from the UK to Europe, via Dover-Dunkirk, Dover-Calais, Newhaven-Dieppe and Newcastle-Amsterdam, offering passengers a gateway to Europe. DFDS also operates a number of passenger ferry routes across the Baltic Sea, including a cruise ferry service between Copenhagen and Oslo.
For further information please visit www.dfds.co.uk or telephone 0871 521 5522.
Ends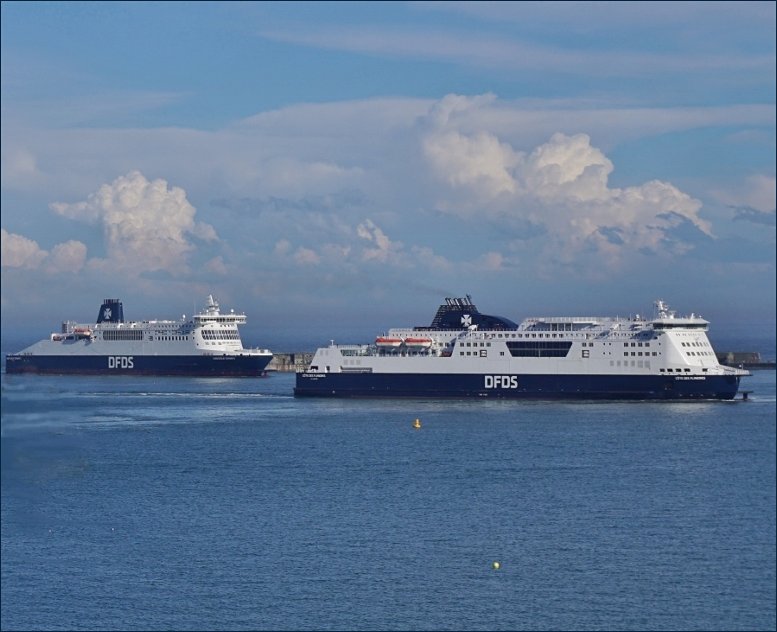 Many thanks once again to DFDS for the latest info above.
We have added a couple of pictures to their item...top shot shows the Cote des Flandres leaving Calais one week ago while a solitary figure strolls along a cool beach. The second picture showing the DFDS ferries here in Dover recently.
Ah! bet its lovely in St Petersburg. Well done DFDS.

* *
Some very recent pictures now too of brilliant weekend sailing here in Dover Harbour. Pictures taken...not last weekend, the previous weekend. Very colourful and spectacular, adding much excitement for visitors, those strolling along the seafront and also of for those staying in the seafront hotels.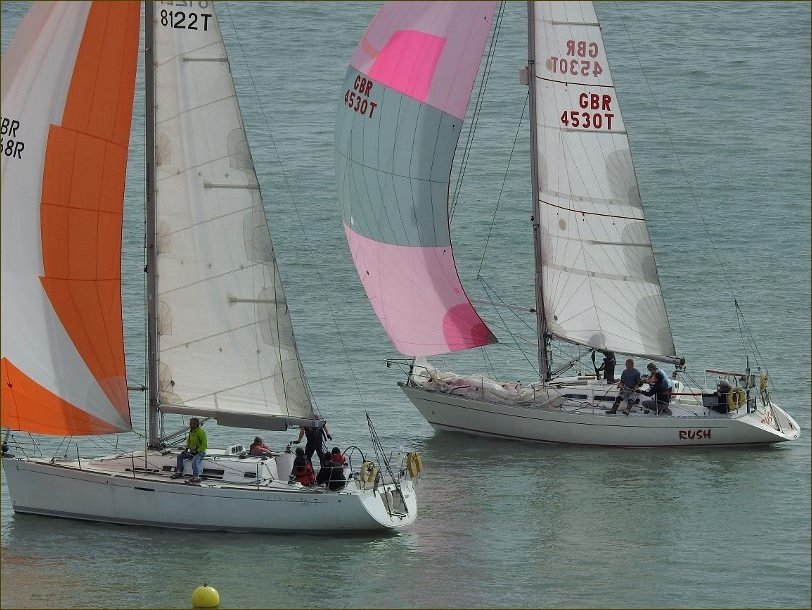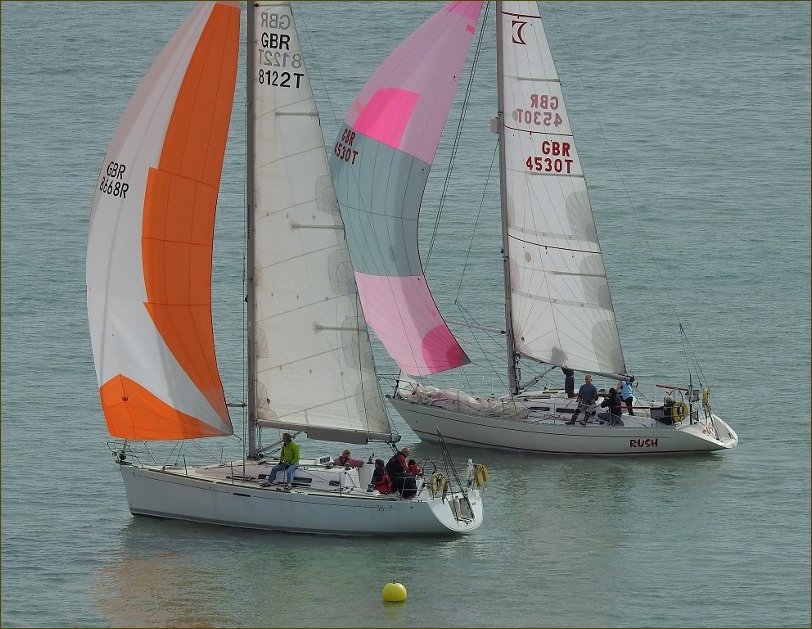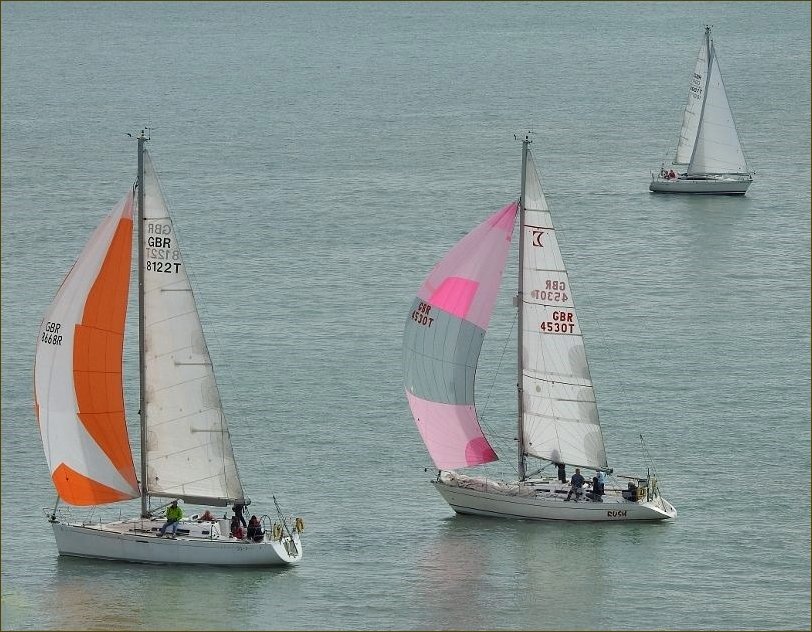 A great collection of pictures below Ed. Great to see all those. Love the ones of the crew as always. Glad to be able to compliment those with the latest DFDS news release above.

A big thanks to Patrick for the technical info and pictures below there...
Great stuff Patrick!

PaulB.

Wednesday, 4 October 2017 - 06:01
Post 4286
Ed Connell, Dover Strait
Elvira at the DCT tonight.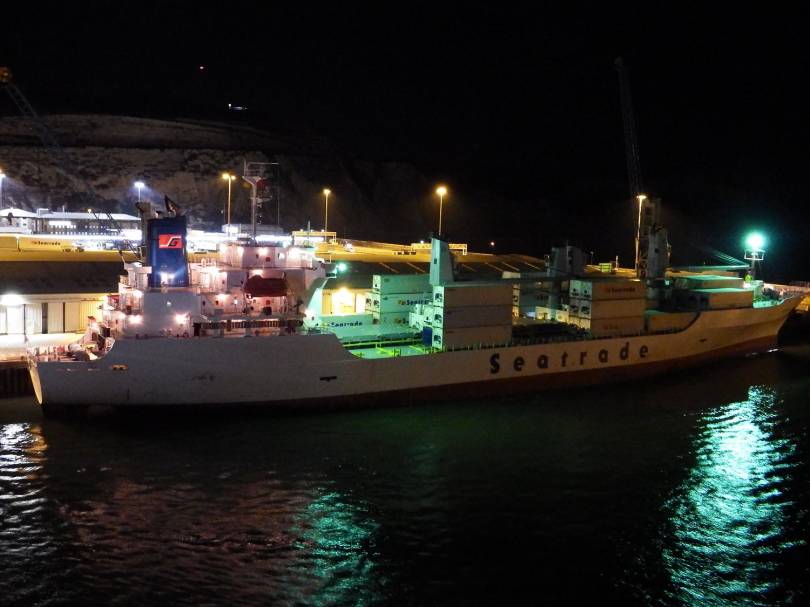 Wednesday, 4 October 2017 - 02:02
Post 4285
Ed Connell, Dover Strait
Egyptian corvette El Fateh and submarine S42 passing Dover yesterday lunchtime. Much better photos on Dover Marina website. Grimaldi vehicle carrier Grande Portogallo rendezvousing off Dover with the harbour launch.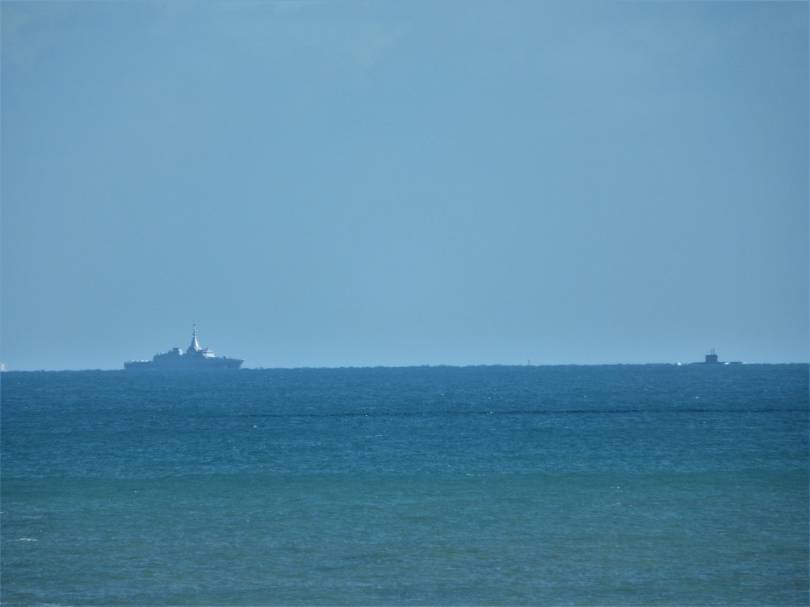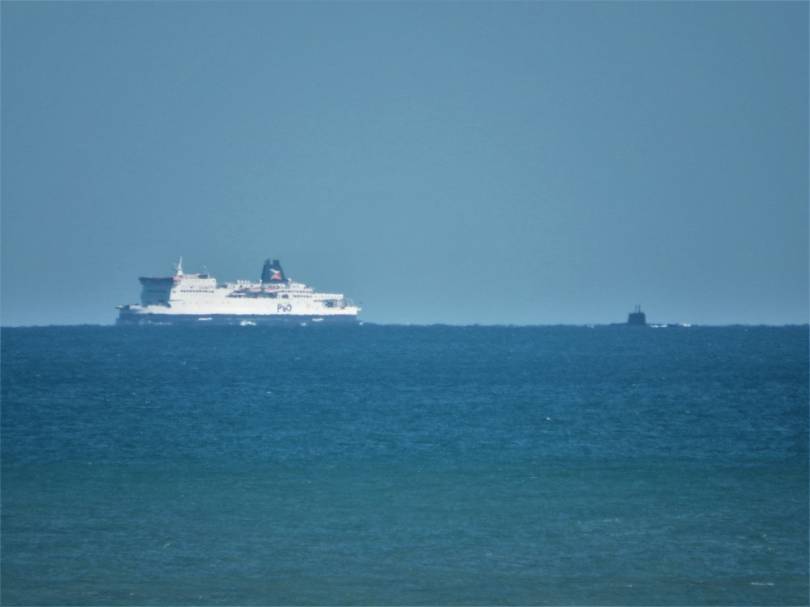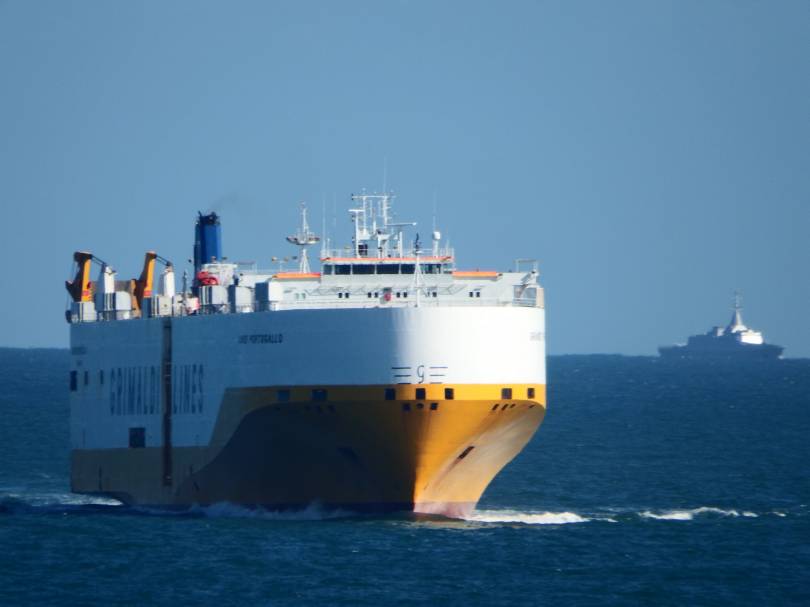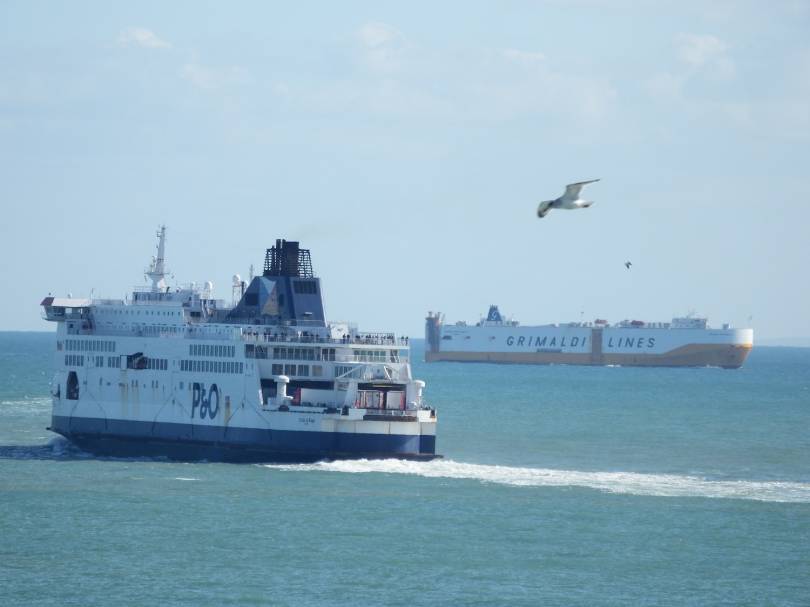 Wednesday, 4 October 2017 - 02:00
Post 4284
Ed Connell, Dover Strait
LNG carrier GDF Suez Point Fortin in Dunkerque West yesterday.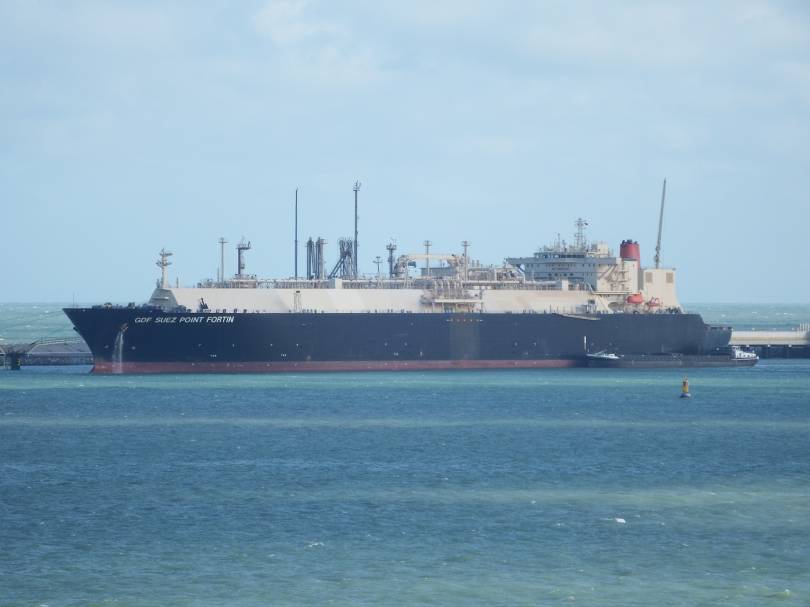 Luzon Strait at the DCT last night.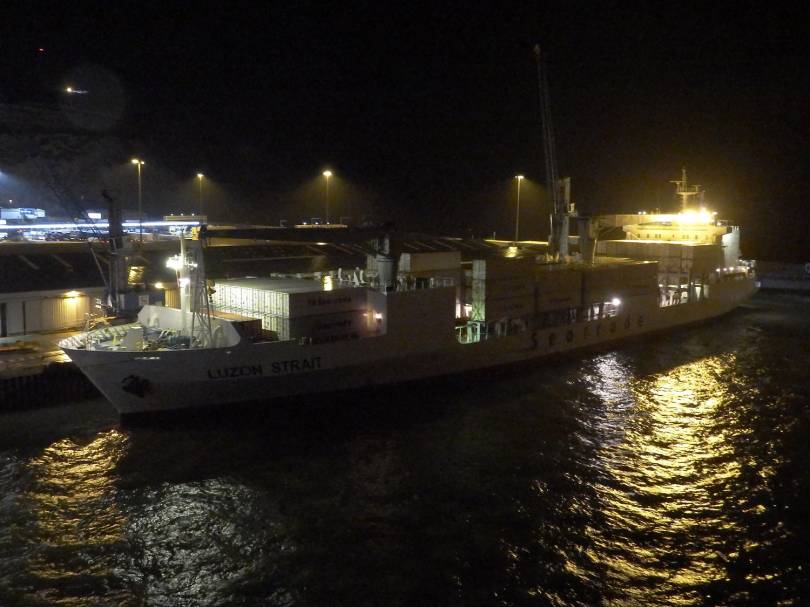 Our catering crew in their new uniforms. Capt Poisson in the centre.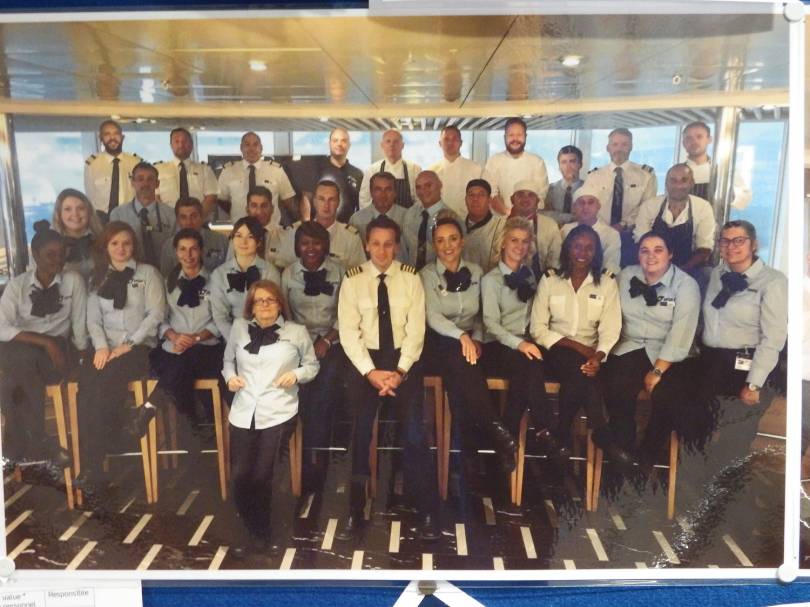 The old uniforms.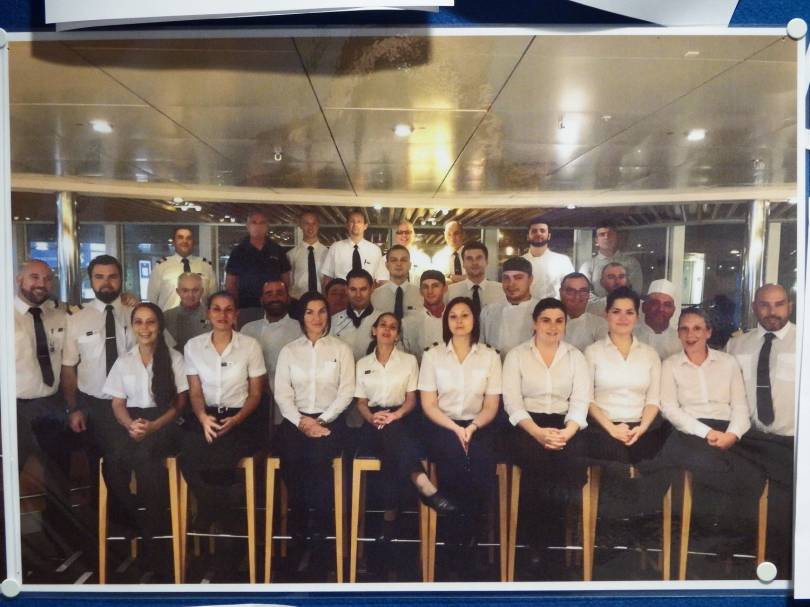 Tuesday, 3 October 2017 - 20:26
Post 4283
Patrick, Marine Parade
Following Paul's photos of the Inge W arriving from Rotterdam towing 'something low and trailing', it would appear to have been one of the pipelines being set in place at the south east end of the Prince of Wales pier in readiness to supply sand to the infills required at the hoverport and elsewhere. Looking at the photo below, and from what I could make out, one end of the pipeline is anchored in the water, climbs onto the POW pier and extends in 12 x 12metre sections by land pipeline all the way down to the hoverport site. Once operational the hopper dredger 'Barent Zanen' will discharge sand/aggregate at regular intervals into the reclaim area by attaching itself to the end of the floating pipeline at the end of the POW pier.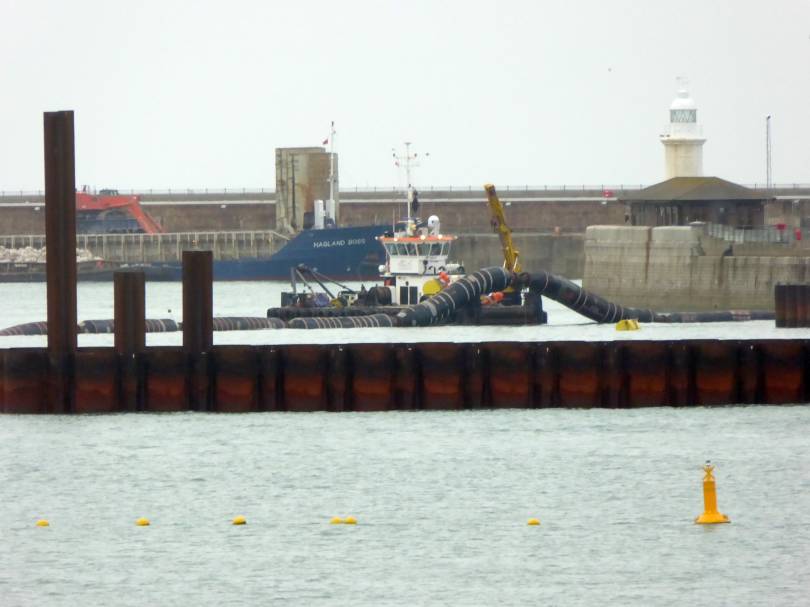 Last week also saw the departure of the two motor hoppers 'Wadden 1' & 'Wadden 4' that had been working removing sand/mud from the harbour to the spoil ground outside.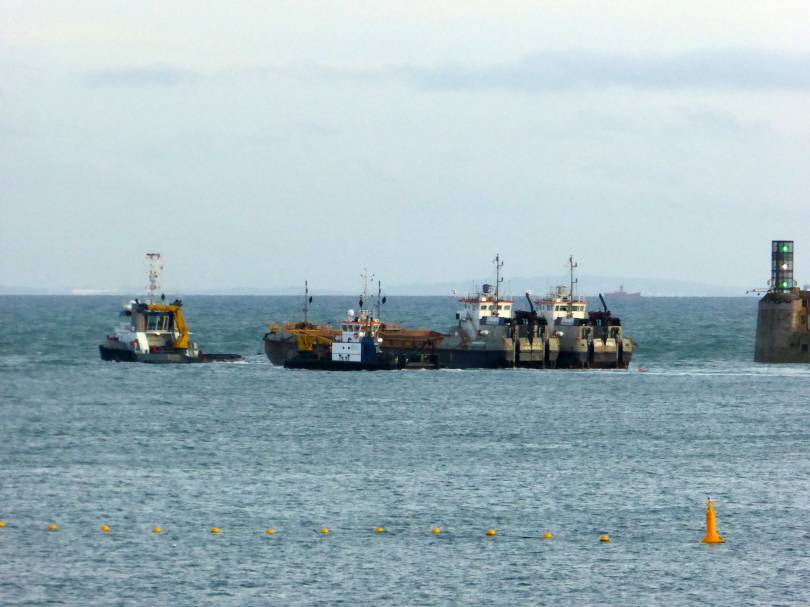 Tuesday, 3 October 2017 - 10:23