Friday, 22 September 2017

doverforum.com/sea-news
Featuring all the ships that come and go and work at the Port of Dover with further coverage of Ramsgate, Calais, Dunkerque. Email: dover7@msn.com to send SEA NEWS pix or info.... or click ADD YOUR COMMENT below to post direct, no membership needed.

Commercial News: P&O Ferries with the Kids 4258.

Use our SEARCH ENGINE below to find all sorts on the SEA NEWS pages..more than 200 now with more than 4000 nautical posts. Posts welcome. Max of 5 pictures preferred per post. Sea News Editor Paul Boland.
Type Cruise Visits (or indeed anything) in our Search Engine below for the latest cruise ship arrivals..
Post 4180
vic matcham , Dover
I do not know if this is true but I have been told that the D.H.B. is to take over the cargo company and run it themselfs,as I said That is what I was told just maybe some looking in on this page knows more about it then myself, Again thank you for the very good photos of both Dover and Ramsgate ports, I have always said after working alot in both ports they could and should work with each other both ports have a lot to offer,

Friday, 1 September 2017 - 07:22
Post 4179
Sea News, Dover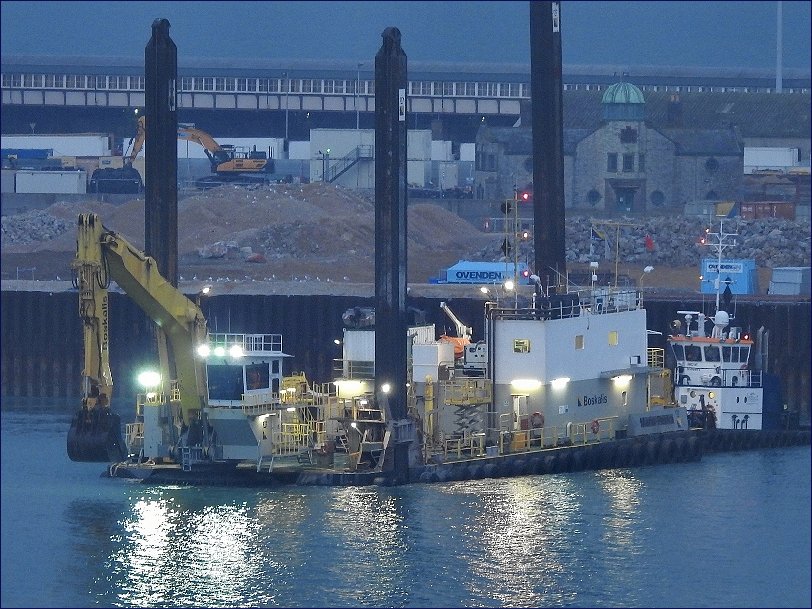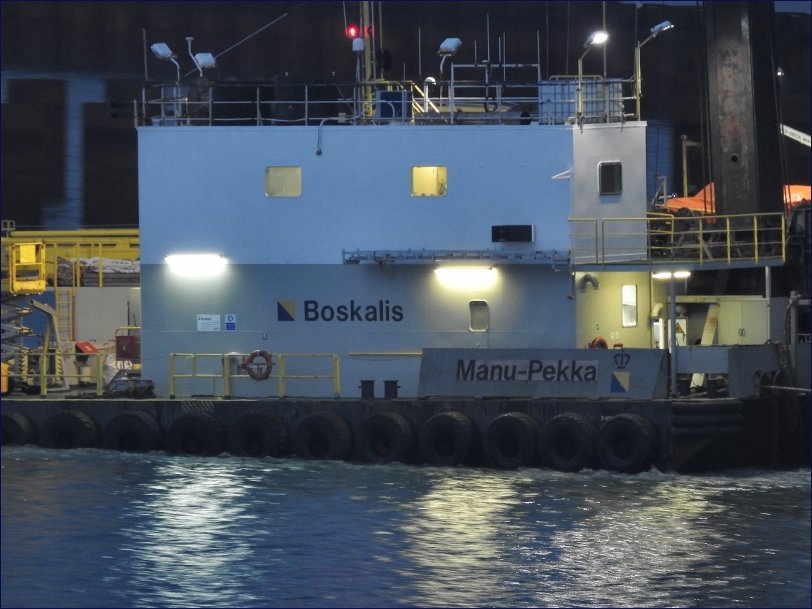 Some night time pictures above there taken this week of the dredging platform Manu Pekka. These guys don't take many breaks but it looked from here like they may have had a break over the long bank holiday...but there we are above, they kicked right back into action this week working night and day..
You will have seen Ed's picture of the Elsebeth reefer at the cargo terminal earlier in the week..here she is again, now fully loaded and heading for Vlissingen in Holland. The evenings are drawing in rapidly. Time of departure here 7.45pm and already quite dark...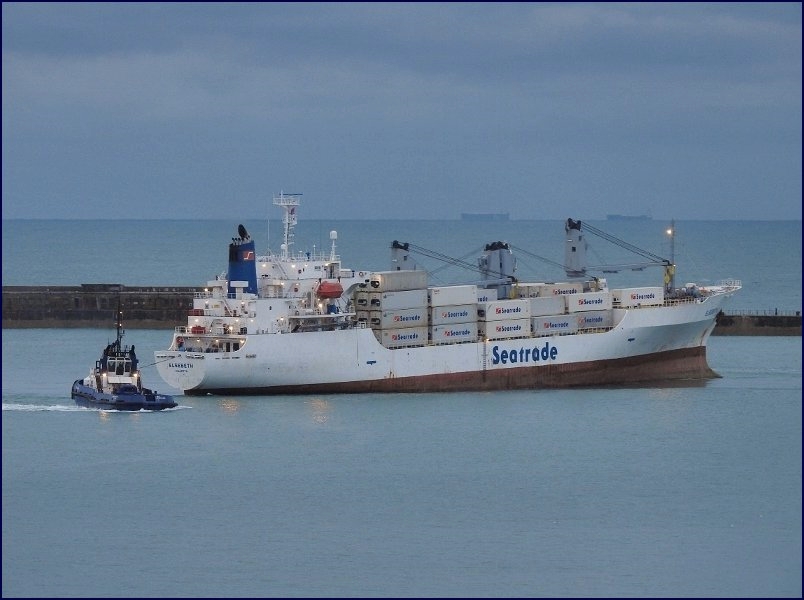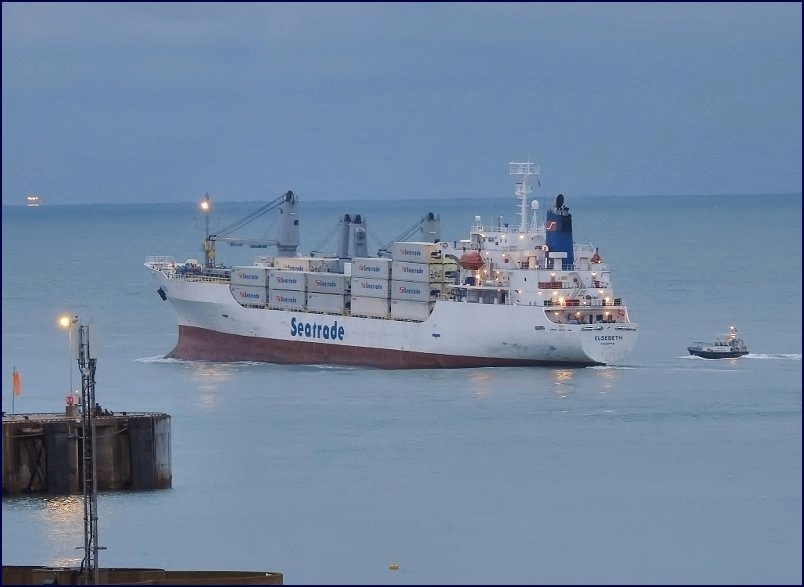 Nice up-close shots of Alert below there Sarah. I know she is one of your favourites so it was good to get those pictures. You were right on the spot.

PaulB
Friday, 1 September 2017 - 05:53
Post 4178
Sarah, Ramsgate
THV Alert left Dover this morning & arrived later this morning at Ramsgate

Great to see it arrive in the sunshine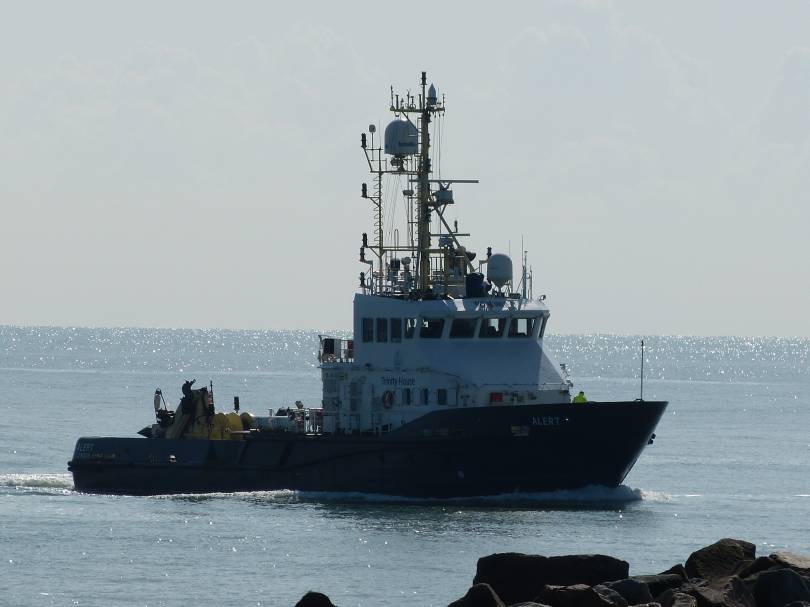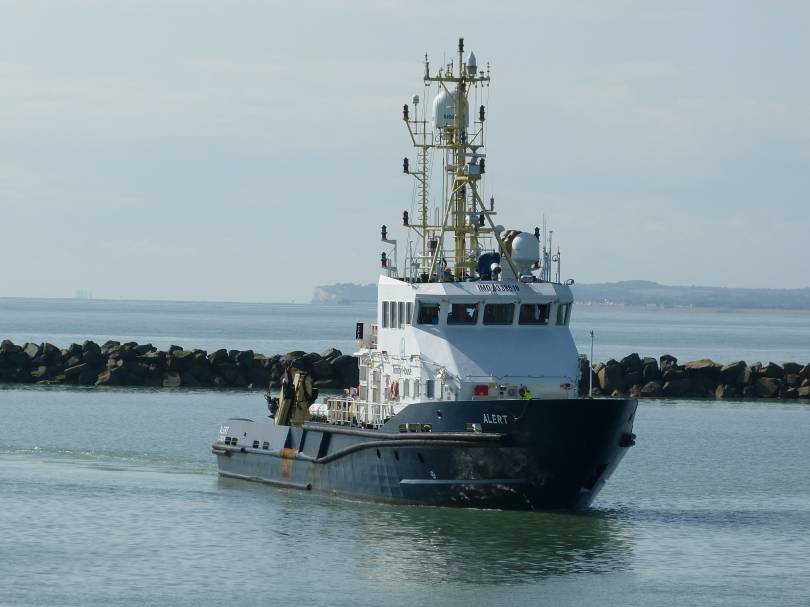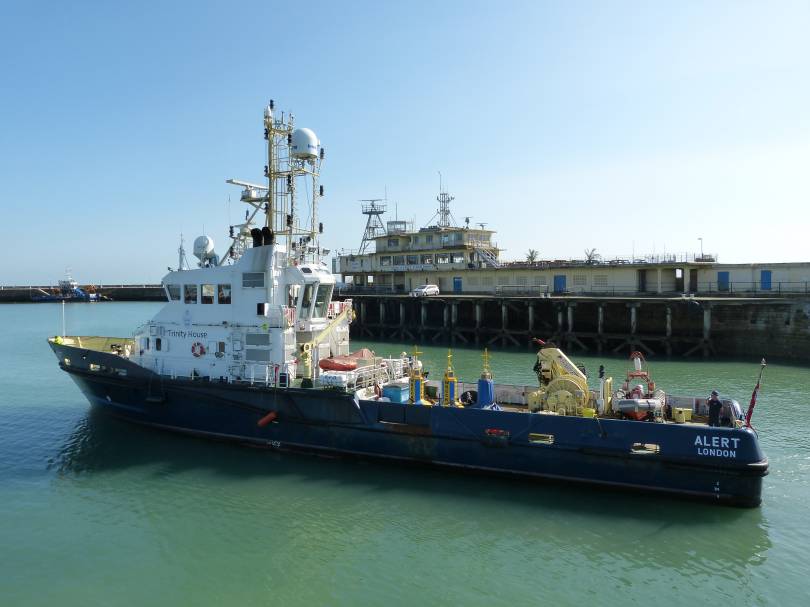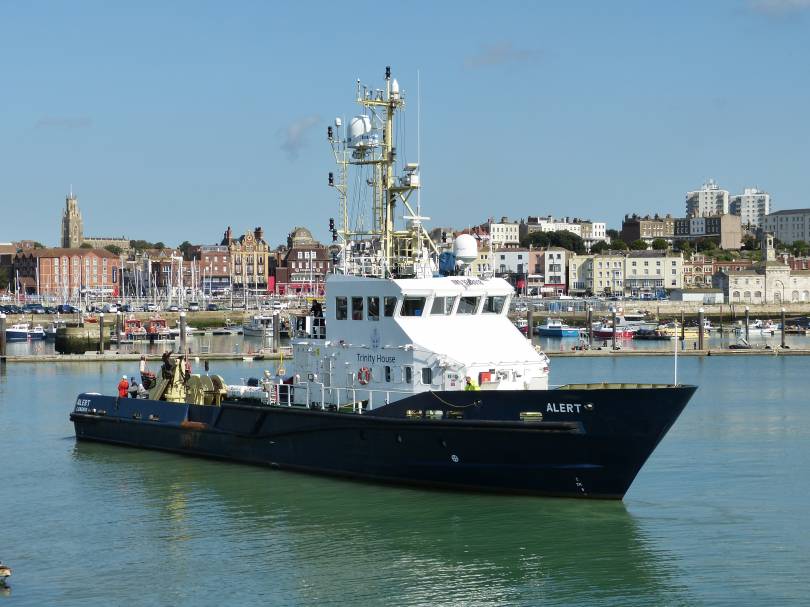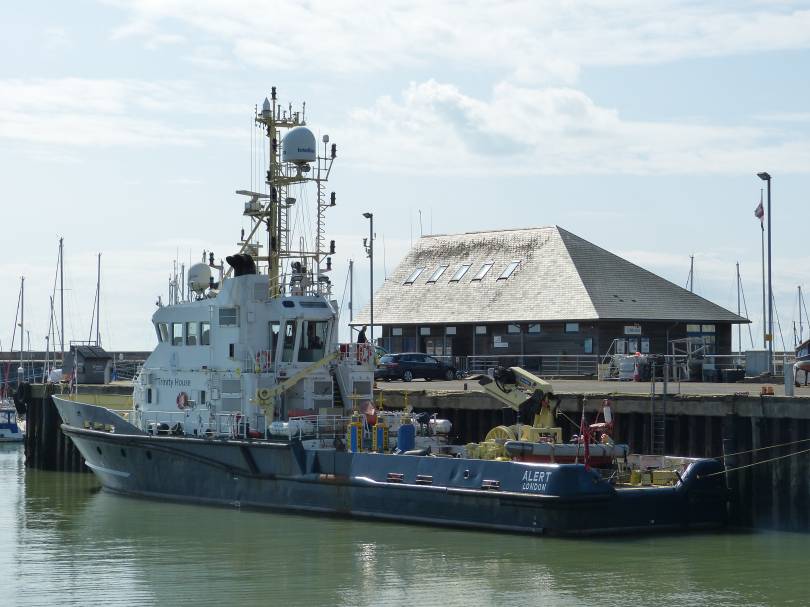 Thursday, 31 August 2017 - 12:30
Post 4177
Phil Chisholm, Dover
Wings were clipped (more correct description than chopped) to improve roll rate to counter the newly introduced Focke Wulf 190.
Anyway, back to ships...

Thursday, 31 August 2017 - 11:13
Post 4176
Sea News, Dover
Thanks Phil - that's a great bit of info there..never knew that. Paul

Thursday, 31 August 2017 - 10:20
Post 4175
Phil Chisholm, Dover
Both Spitfires I'm afraid, one just the chopped wing version

Thursday, 31 August 2017 - 10:13
Post 4174
Sea News, Dover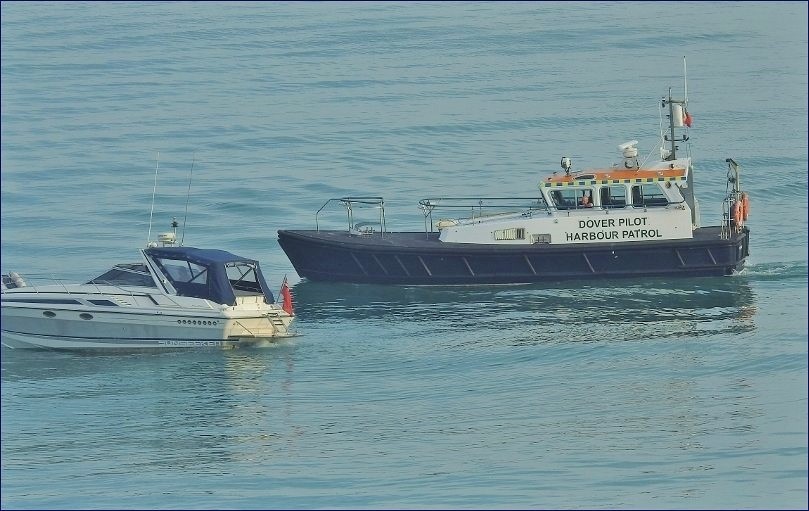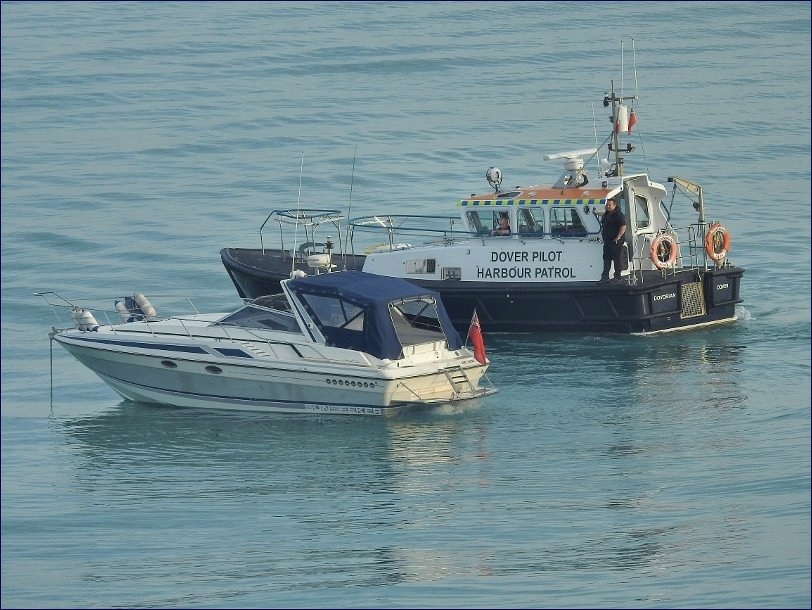 Some pictures above there of the Harbour Patrol Boat ( Dovorian ) from Tuesday as she approached a small motor launch that had dropped anchor in a non-normal spot...these guys don't miss much and they were right on the case here, but all was well.
Merchant Navy Day In Dover 2017
A Merchant Navy Day Service is being held at Dover Town Hall on Friday 1 September from 10.30am, followed by a wreath laying ceremony on Dover Seafront at 12 noon. The service and ceremony are being organised by the Chairman of Dover District Council, Cllr Sue Chandler, with the Dover and District Merchant Navy Memorial Fund, and all are welcome to attend.
Standard bearers will march into the Town Hall at 10.30am, marking the start of the service. The service will be followed by an address from Mr Donald Hunter, the Founder of the Dover and District Merchant Navy Memorial Fund, and a speech from the Chairman of Dover District Council.
An official wreath laying ceremony will be held at the Merchant Navy War Memorial on Marine Parade on Dover Seafront at 12 noon.
Ends
Many thanks to DDC for the info above.
Yours truly had finished with the Regatta pictures but here we are once more with a few extra. These pictures below of the Spitfire and I believe Hurricane ( note the different wings ) are a bit weak so was going to discard them...but have been asked to include them and so here we are. If it moves faster than a ship I have trouble with it...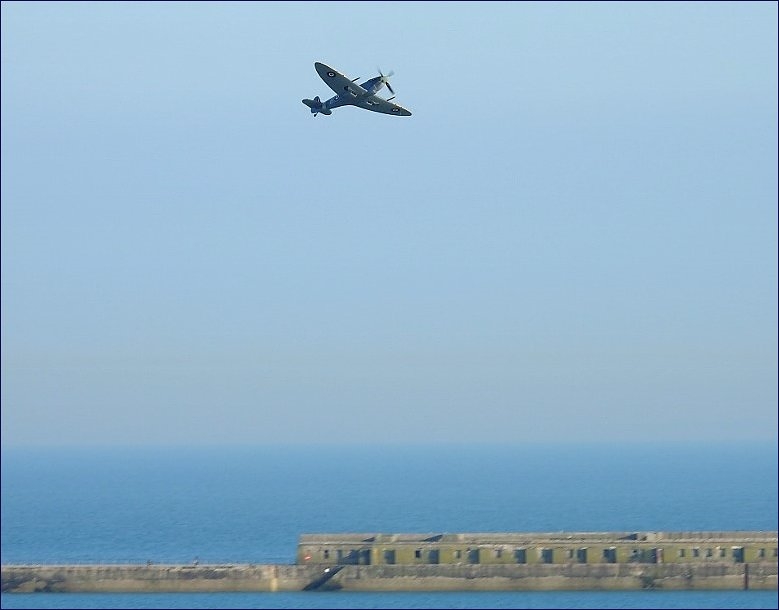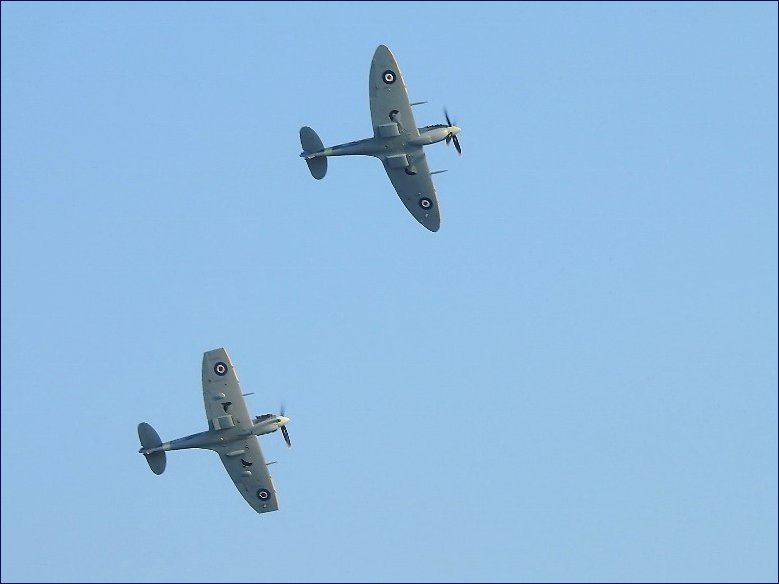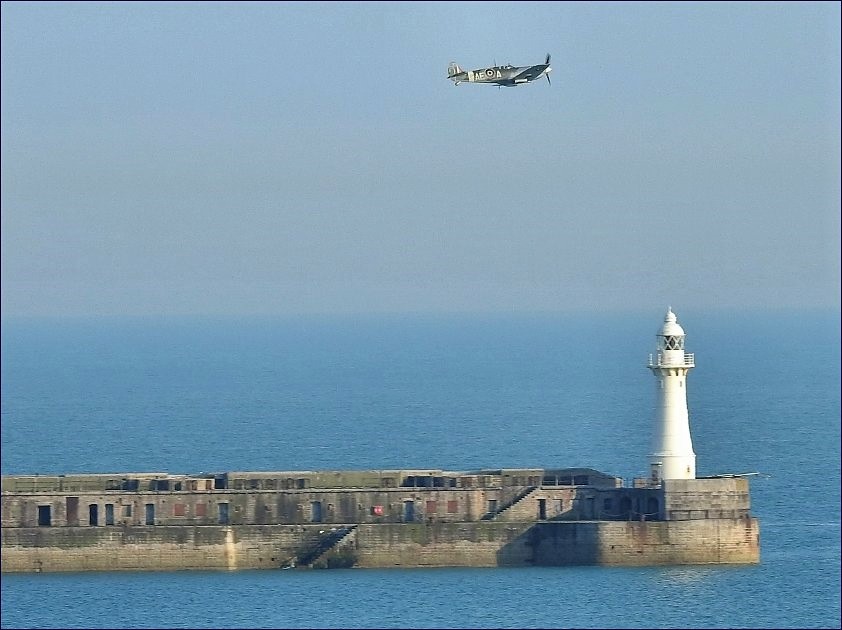 Many thanks to Ed once again for the shots below. Great stuff Ed !

PaulB.
Thursday, 31 August 2017 - 08:03
Post 4173
Ed Connell, Dover Strait
Elsebeth at the DCT this morning.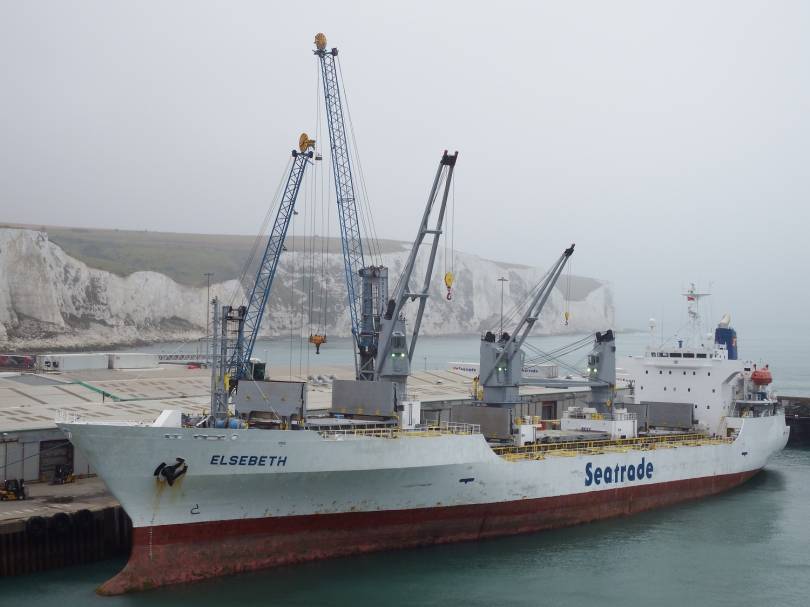 Wednesday, 30 August 2017 - 08:17
Post 4172
Ed Connell, Dover Strait
AIDAvita crossing the bay this morning.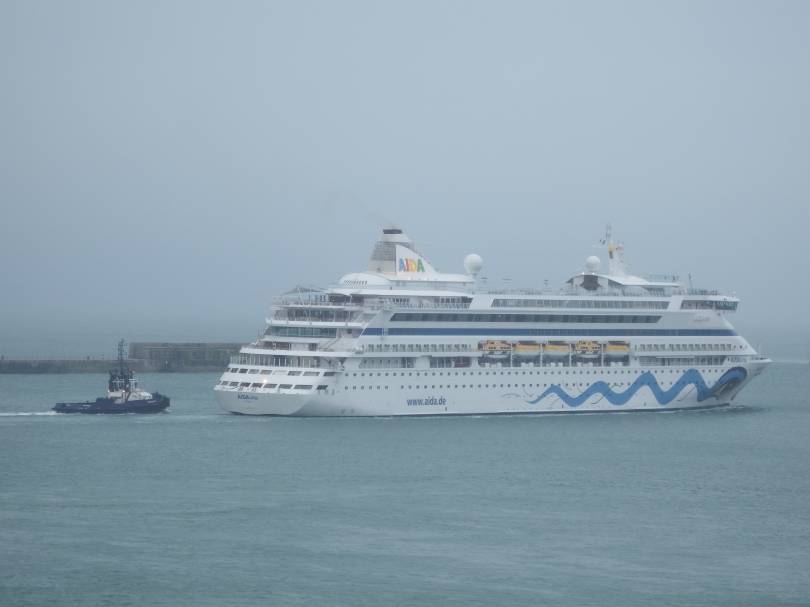 Wednesday, 30 August 2017 - 07:34
Post 4171
Sea News, Dover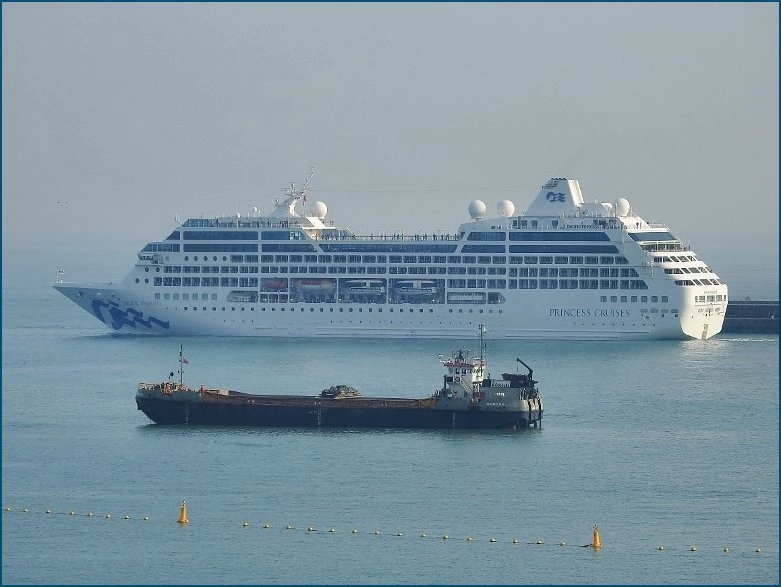 That's the Pacific Princess moving off two evenings ago on her extended tour, more in Colette's cruise post below page, first stop Dublin. There she goes on a misty but warm evening, her visit a tad overlooked this time in the recent excitements but very welcome she was....
We were talking about the absent Coastguard Helicopter at the Regatta this time.....but...there I was on Google last night looking for something entirely different and this picture of mine popped into view...we seem to get good coverage on Google...its obviously from a previous time. It was an omen just popping into view like that, so it just had to be used today in tribute to these guys and here we are..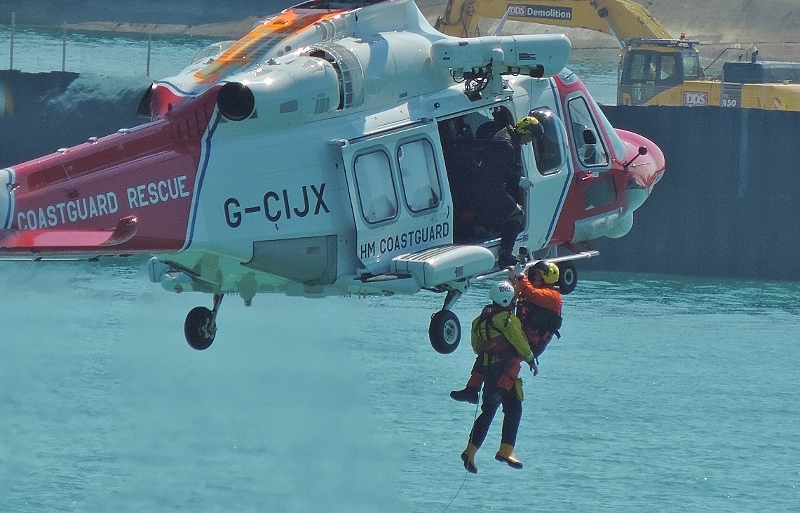 Nice pictures below there Sarah of the truck and lifeboat moving away. Good to see those

.
Yes it looks like we were photographing close to each other at the Regatta but never saw you at all at all..


Lovely shots below Ed. The French patrol boat.. excellent pictures...love that one of the Schweiz Reefer, that's another one for the 6ft x 4ft wall picture collection..

PaulB
Wednesday, 30 August 2017 - 07:25
Post 4170
Sarah, Ramsgate
Loving those French patrol boat photos Ed, awesome

Super Regatta photos Paul, glad you haven't got me on any of them

At Ramsgate we said farewell to the Relief Lifeboat "Margaret Jean" as she left Ramsgate for Pwllheli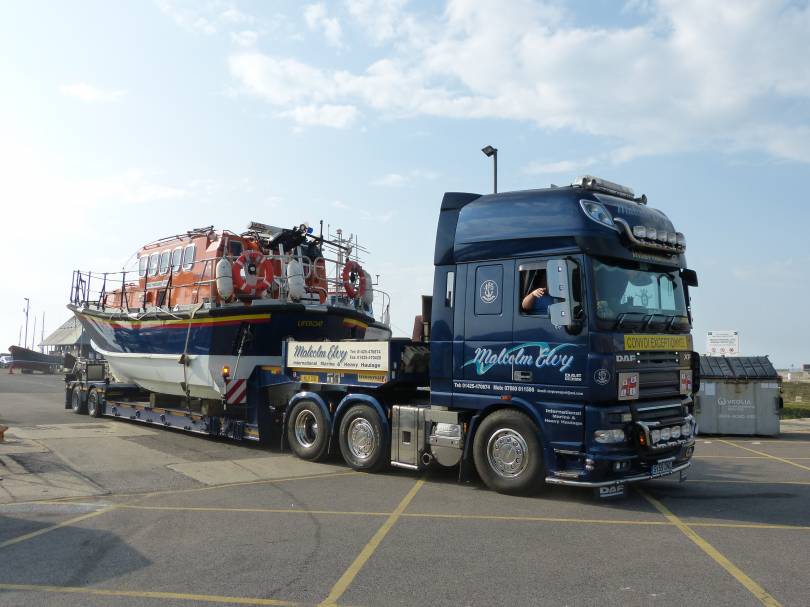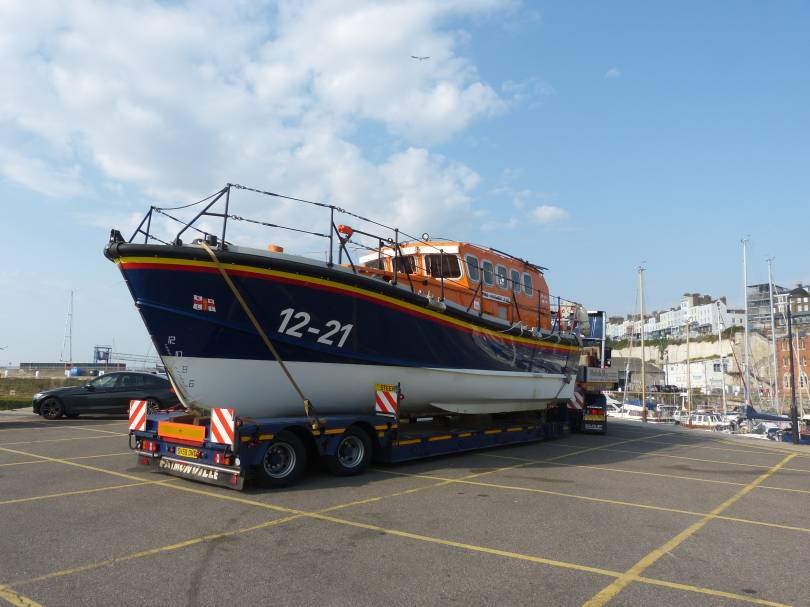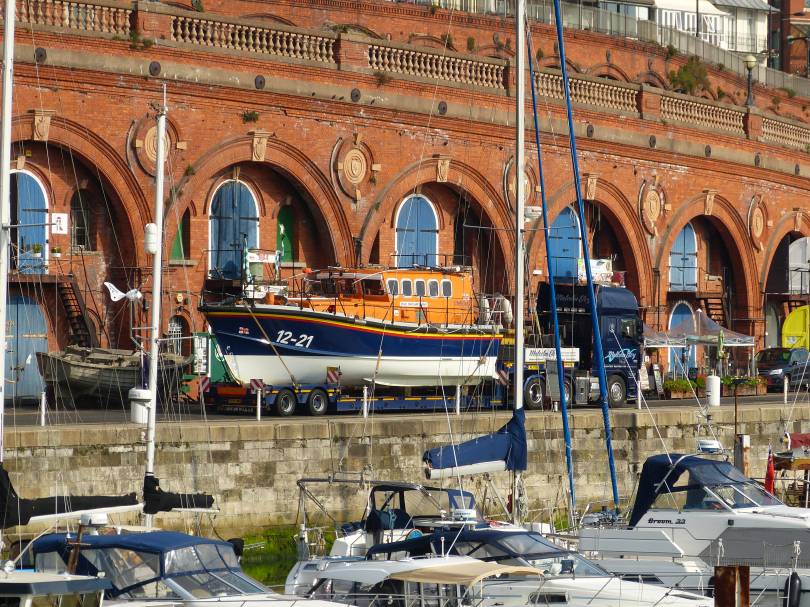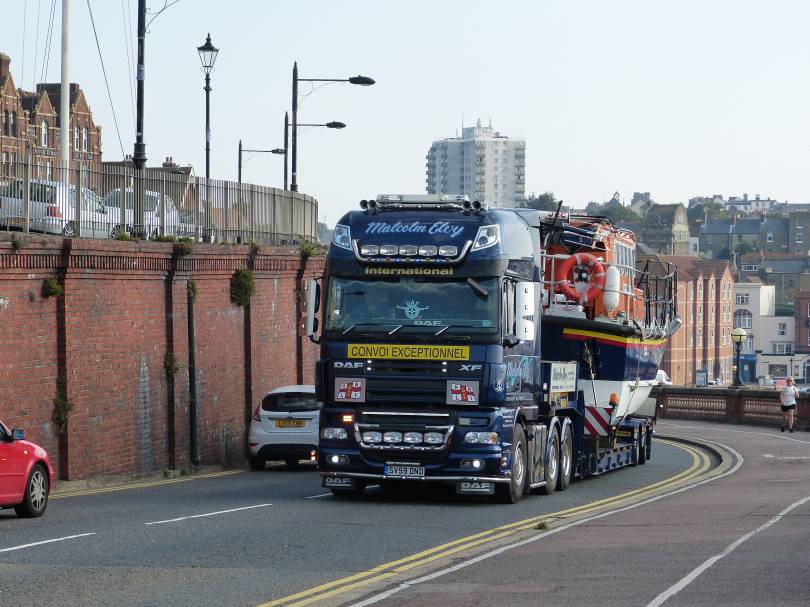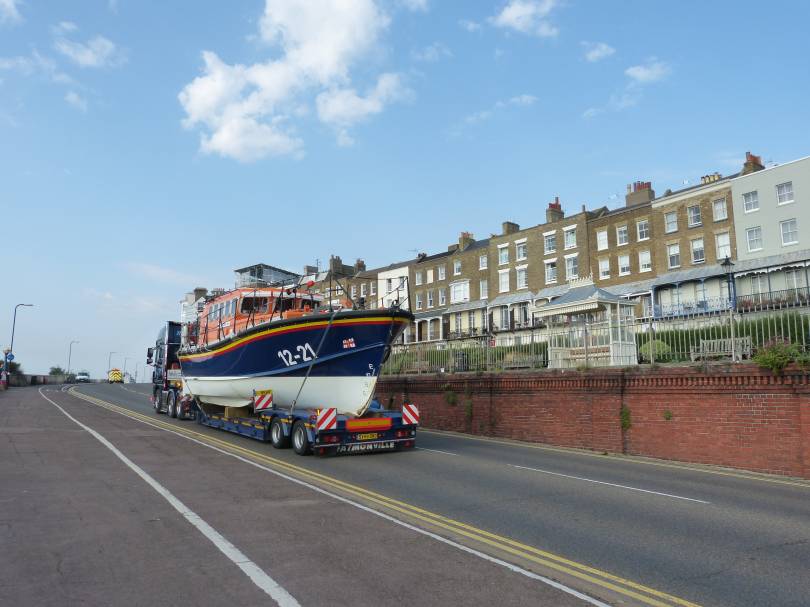 Tuesday, 29 August 2017 - 19:30
Post 4169
Ed Connell, Dover Strait
French patrol boat P618 Escaut of the Gendarmerie Maritime seen in the Dunkerque fairway this morning.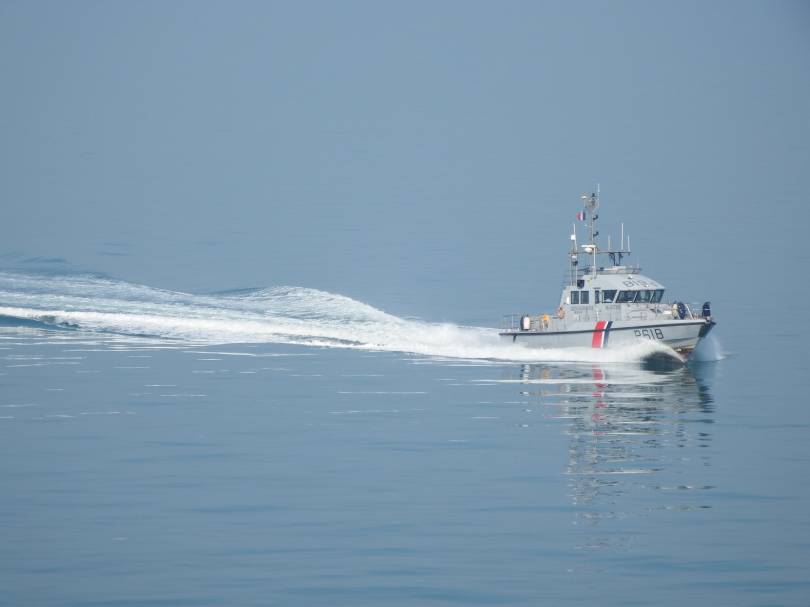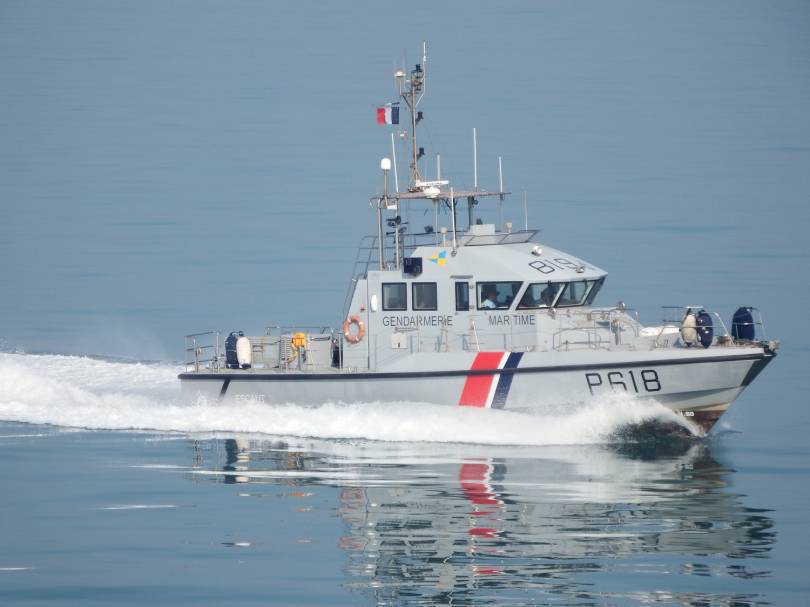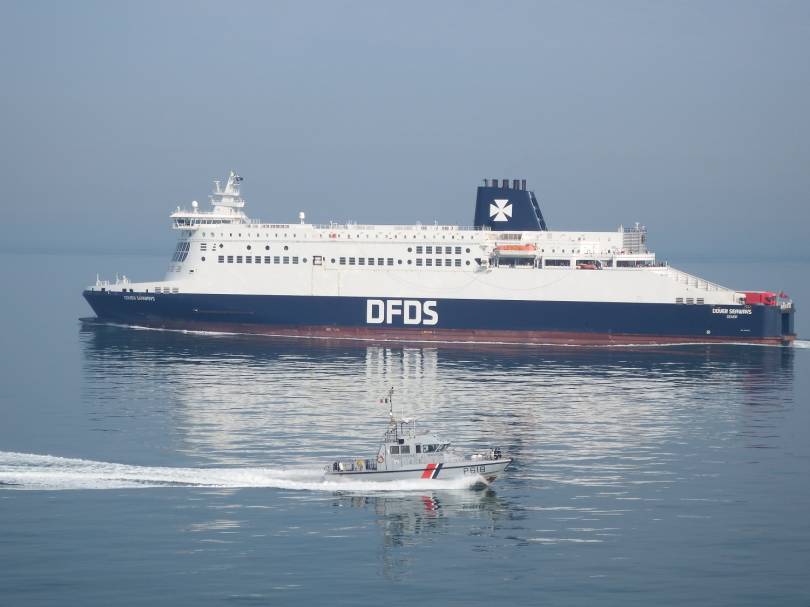 Tuesday, 29 August 2017 - 09:51
Post 4168
Ed Connell, Dover Strait
Tall ship Belem heading down the Southwest lane this morning. All the tall ships are congregating in Le Havre as the final destination of the Rendez-Vous 2017 Tall Ships Regatta and have been visiting other ports on the last leg.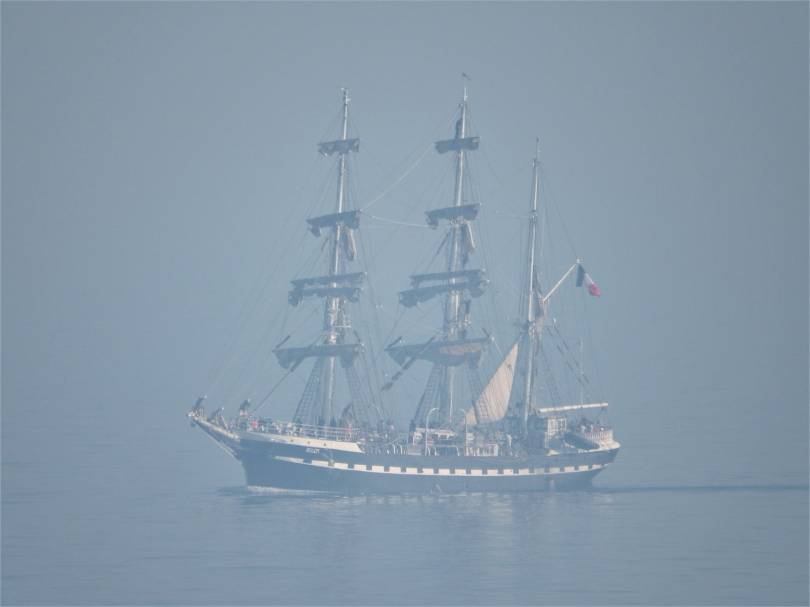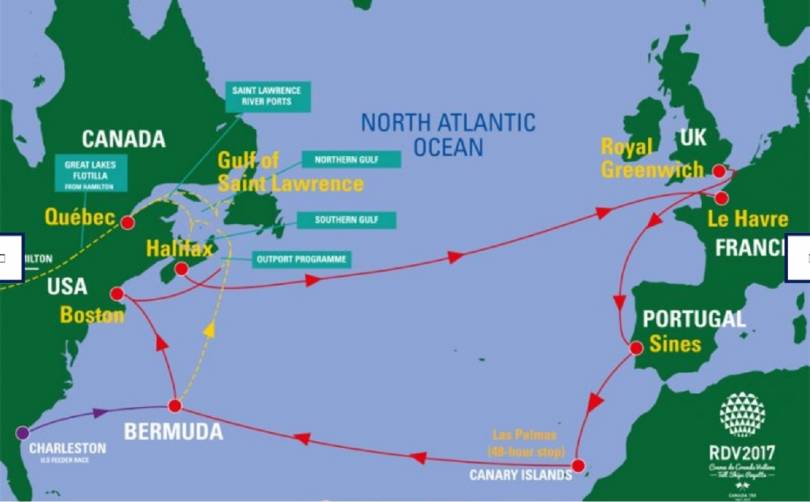 Tuesday, 29 August 2017 - 09:05
Post 4167
Ed Connell, Dover Strait
Schweiz Reefer at the DCT in the early morning sunshine.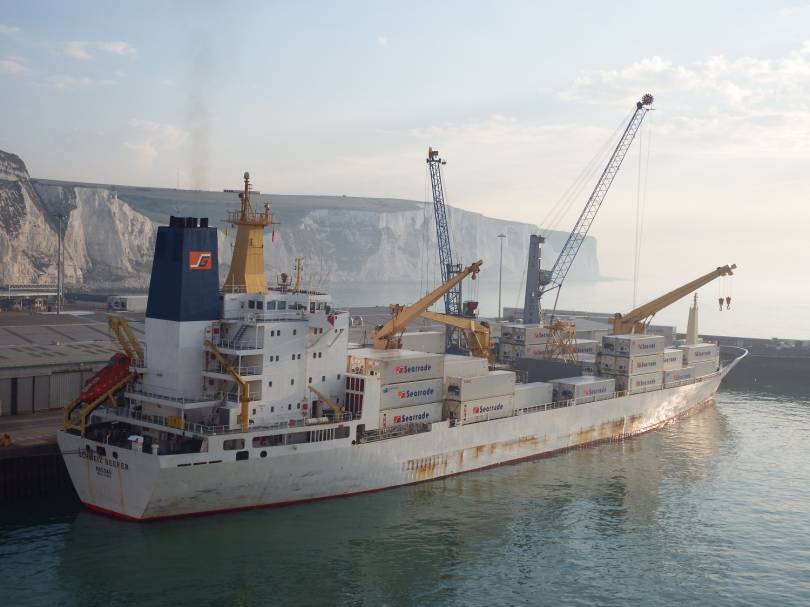 Tuesday, 29 August 2017 - 07:44
Post 4166
Sea News, Dover
Just rounding off with the last of the Regatta pictures....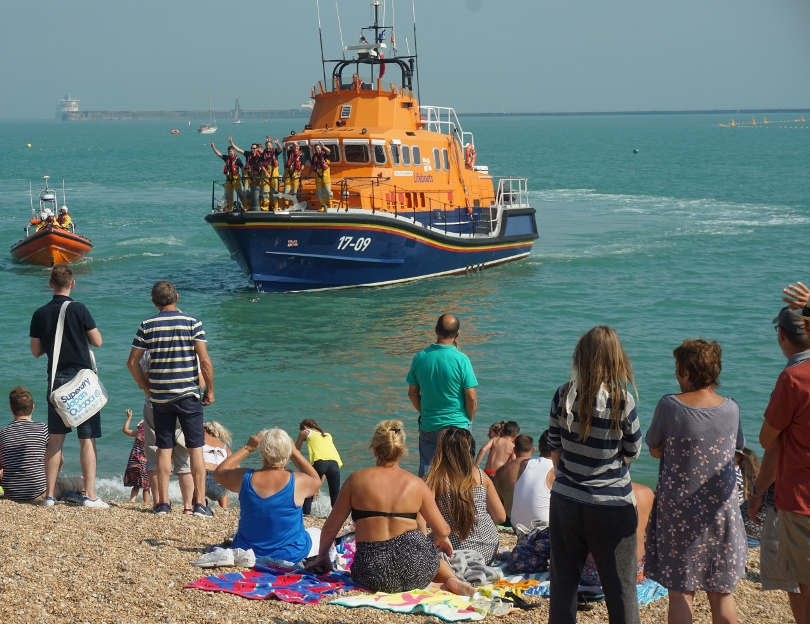 The Lifeboat crew saying goodbye above and below there...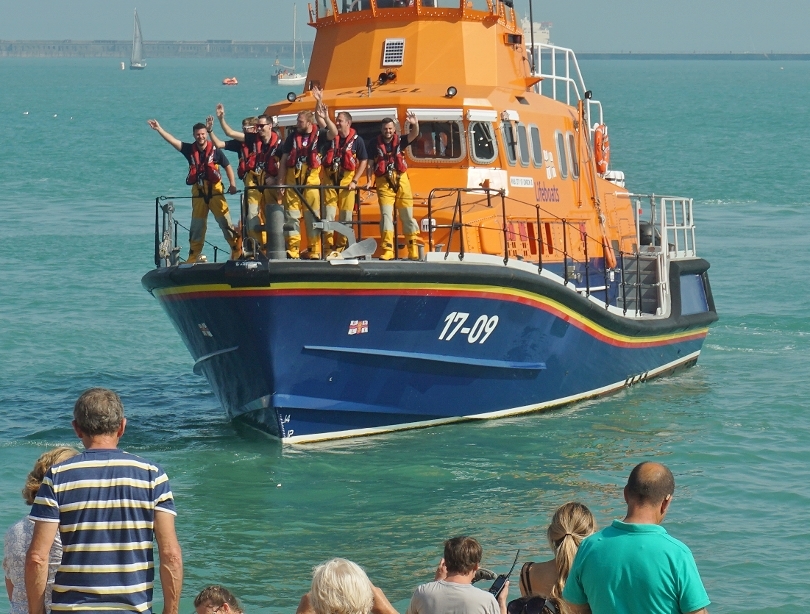 Then below one final 'flypast' before departure.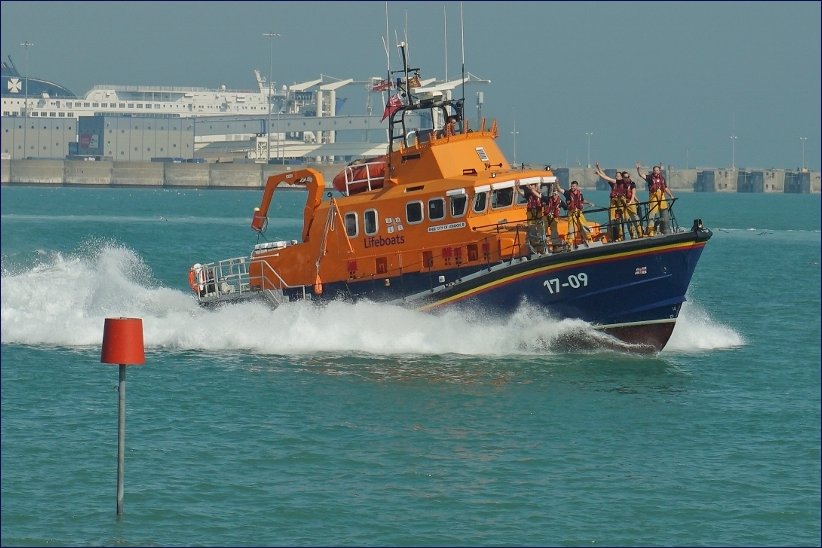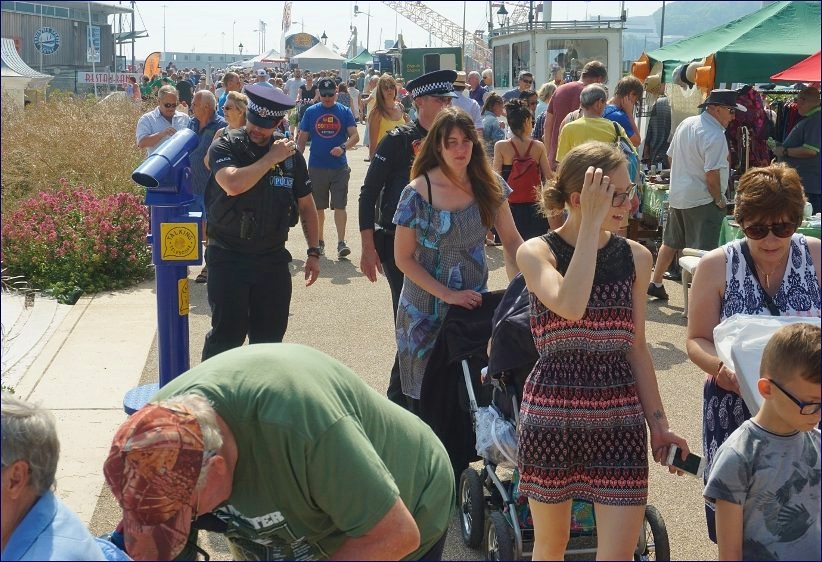 Above there a general shot of people enjoying themselves.. and they came in their thousands...what a day it was, so much going on and all on a gorgeous day although the heat was a bit ... phew!

Can someone put a deposit on this thing below. We need a vehicle as an office runaround and this one fits the bill...we have some vital jobs to do like fetching the mid-morning donuts for example...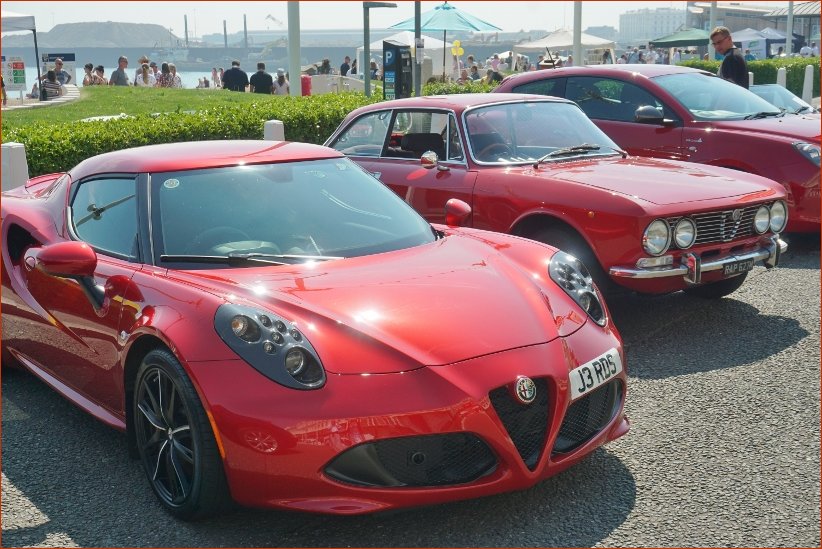 Seriously though...some of the gorgeous collection of Alfa Romeos on display.
Fascinating collection below Ed featuring the hugely familiar name on the channel of Maersk.

Nice collection too Sarah further below. Lovely colourful tranquil shots..
Ah I see re the helicopter

PaulB.
Tuesday, 29 August 2017 - 06:51
Post 4165
Ed Connell, Dover Strait
Container ship Maersk Pembroke under tow by offshore supply vessel Union Lynx in the Northeast lane this afternoon. Maersk Pembroke suffered a fire in an auxiliary engine room a few days ago 125 miles southwest of Ireland on her way to Montreal and is now on passage to Rotterdam for repairs.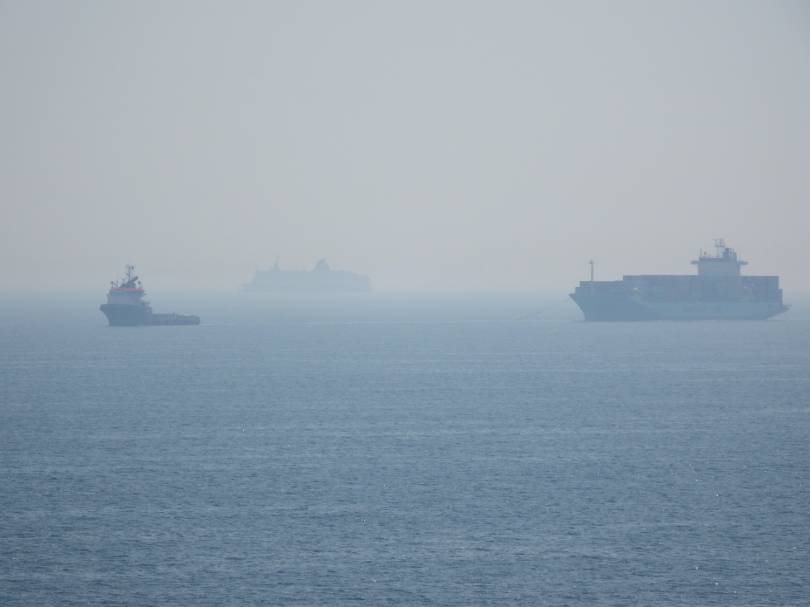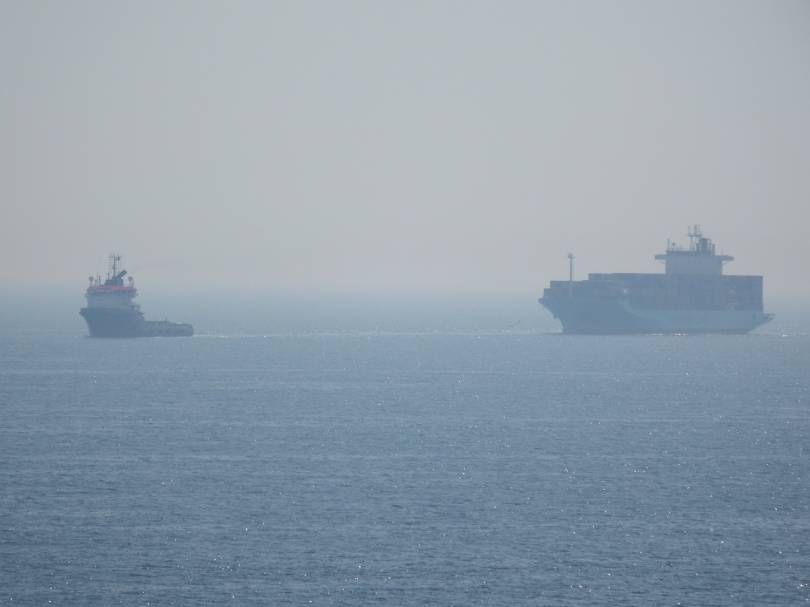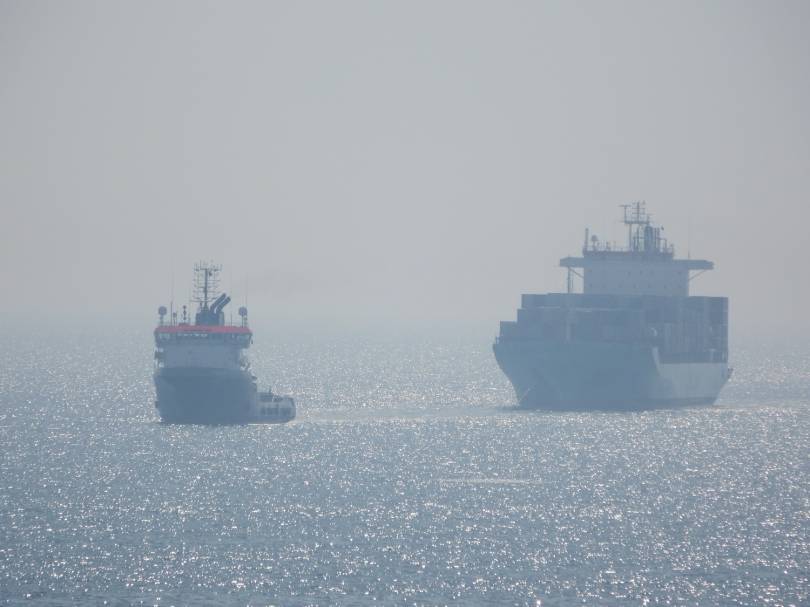 Monday, 28 August 2017 - 23:15
Post 4164
Sarah, Ramsgate
The Coastguard Helicopter was at the Emergency Services Day at Littlestone so wouldn't be available for the Regatta as well. It is a real shame that both events were on the same day.
A few more taken on Regatta Day.
Smit Stour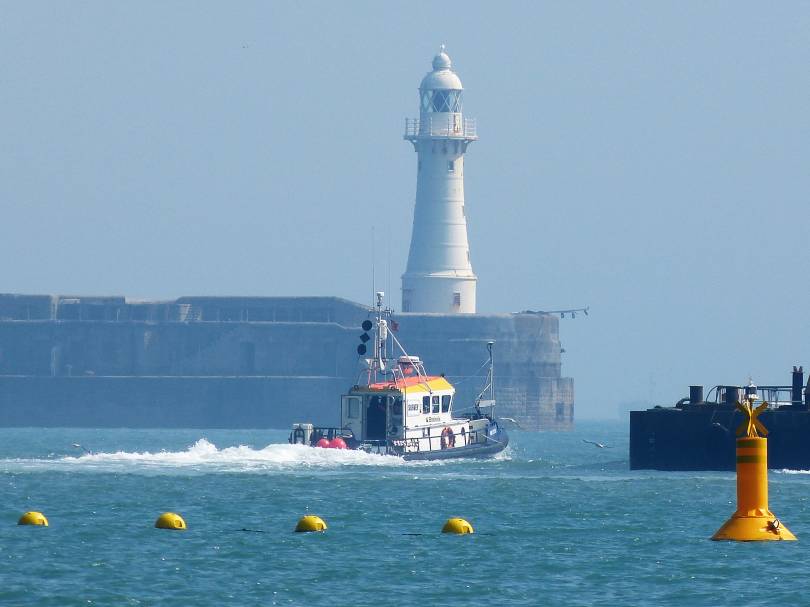 Cote Des Dunes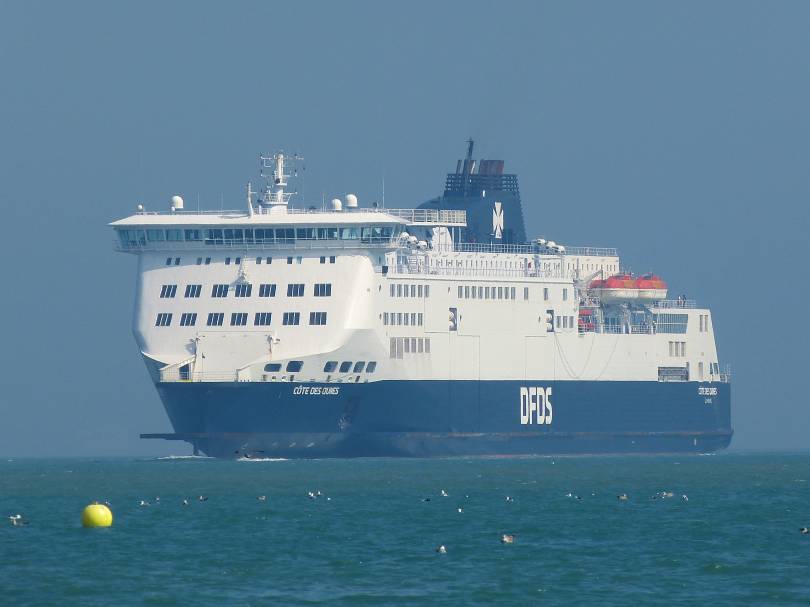 Dovorian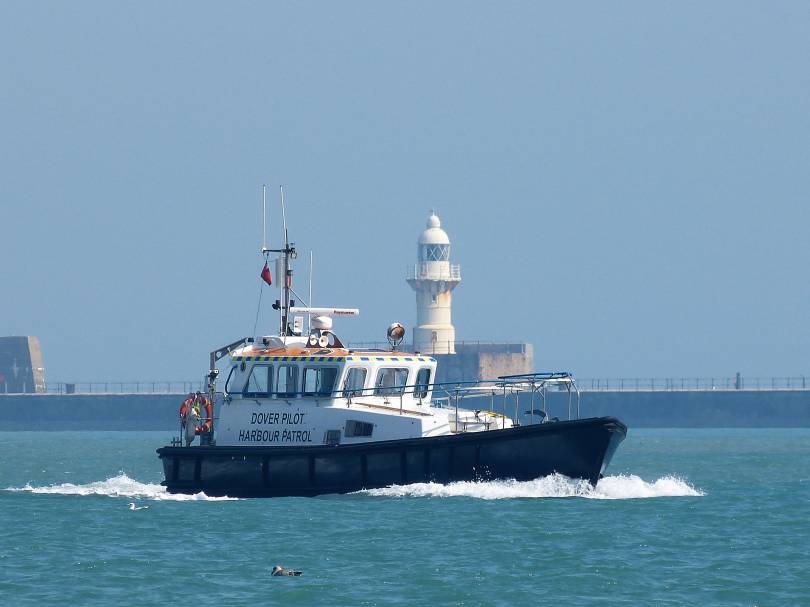 Director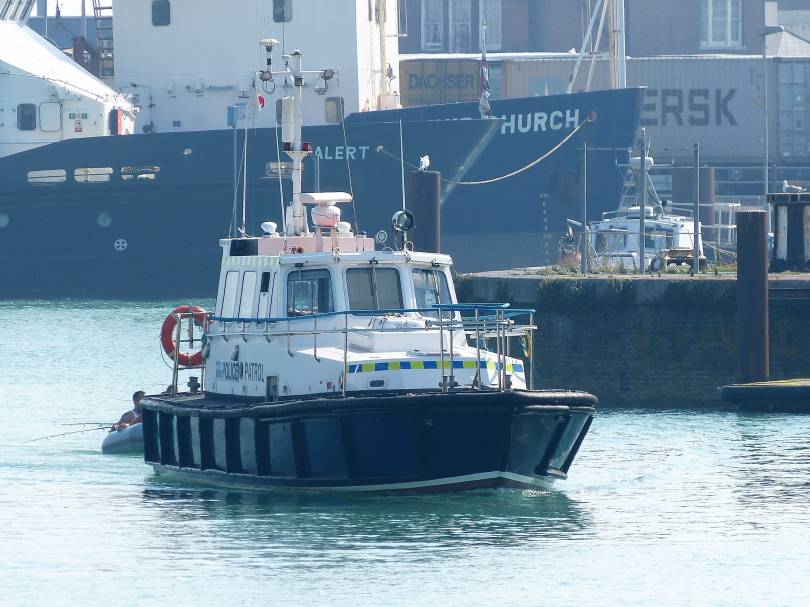 THV Alert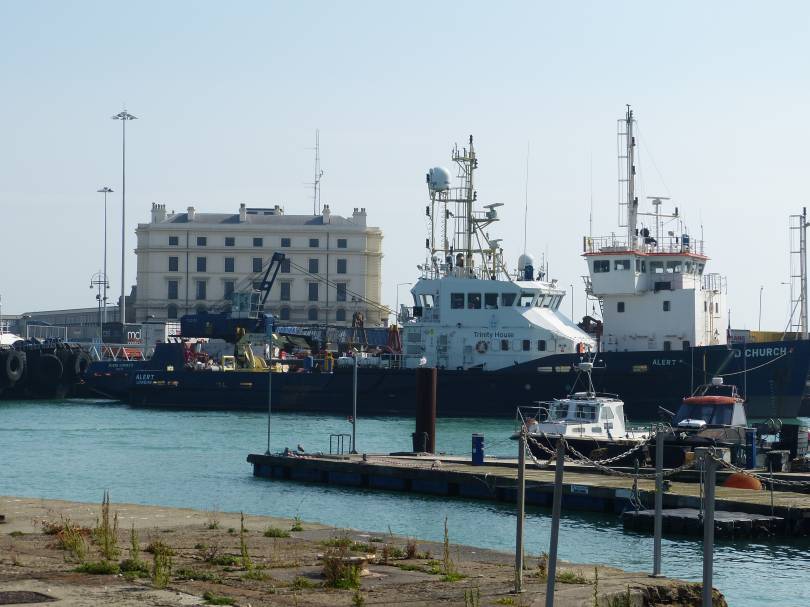 Monday, 28 August 2017 - 21:26
Post 4163
Sea News, Dover
As promised some more pictures now of the Lifeboats in fine Dover Regatta action yesterday...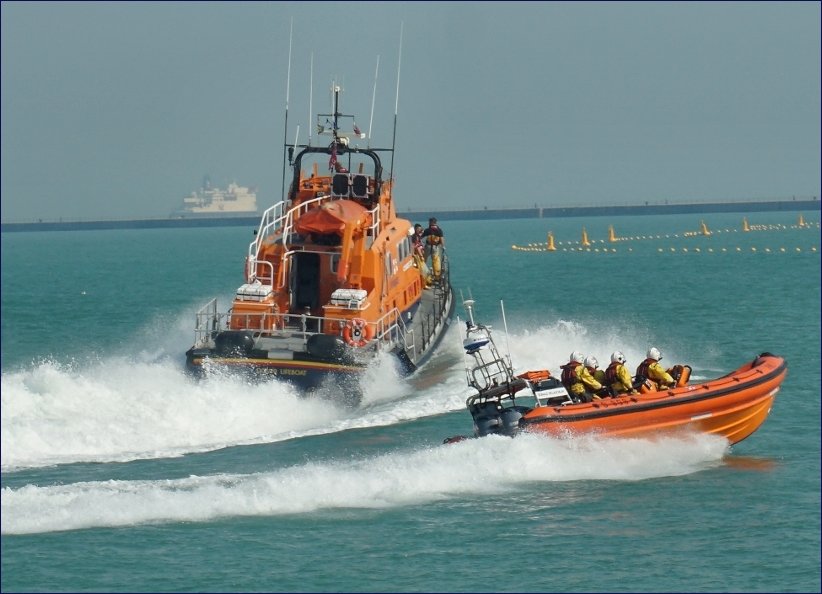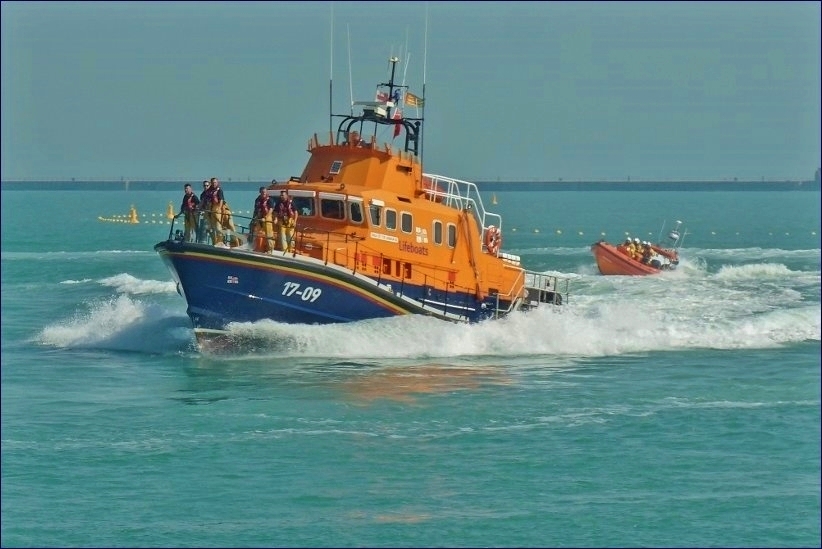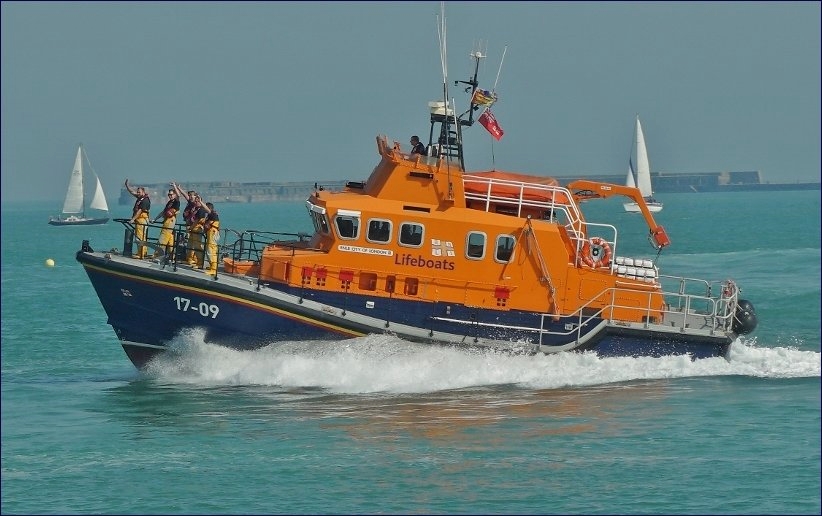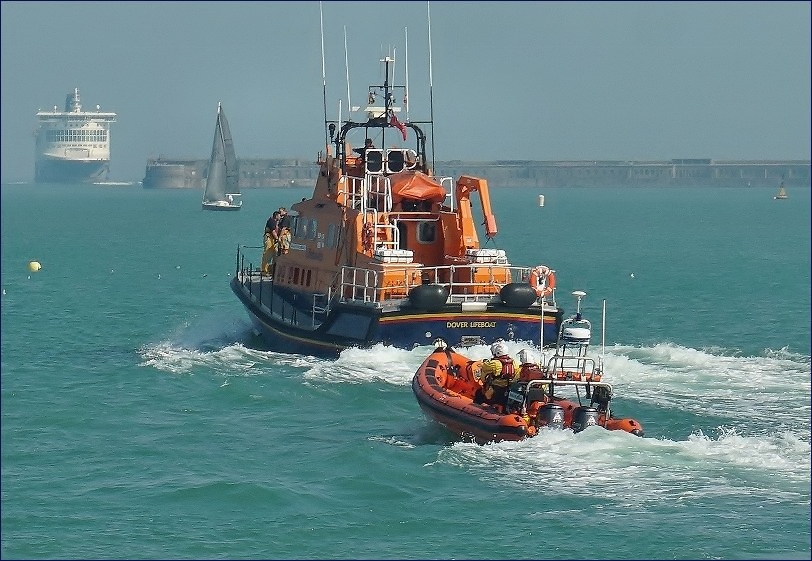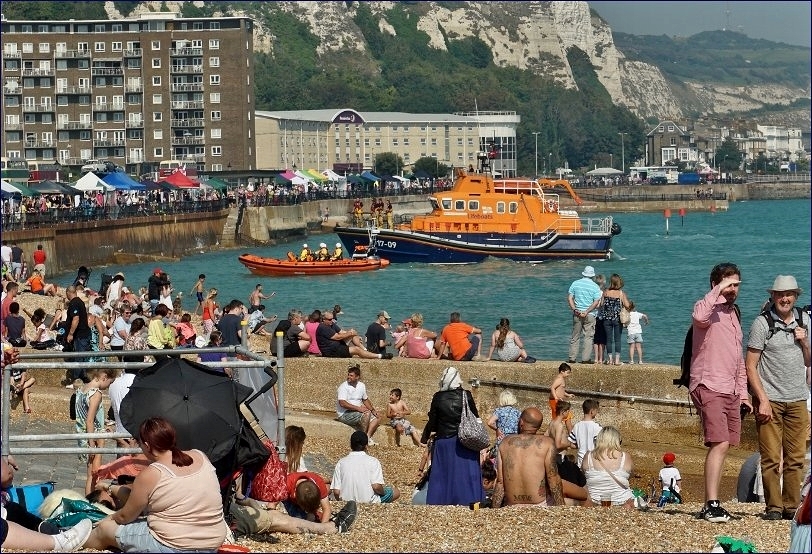 Great action from the Dover Lifeboat crew and from the team from Walmer in the RIB. They had to cope with restricted movement on account of the various exclusion zones but still did a great job...and of course we were informed by the commentary that the scheduled helicopter wasn't able to come along. Disappointing but there we are. Always worth remembering that all these teams are dealing with real dramas all the time.. and aren't always available.
I may have some more general pictures tomorrow if the remainder of the shots in camera are up to snuff.
Gosh it was hot as we baked on the beach yesterday. The man from the weather bureau said it was the hottest late bank holiday since records began...so there you have it.
Yes agree with you all round there Vic - nice people, nice event.
Yes indeed Patrick our Roving Reporter does blistering pictures....
and of course as mentioned previously you did great yourself yesterday. See all those pictures below.


Monday, 28 August 2017 - 15:38
Post 4162
vic matcham , Dover
Yes that is why we were down there at 0830 but yes great day,I had a word or two with the boss of the D,H,B, MUST SAY he is a very nice person to talk to

even if we do not agree with each other at times.


Monday, 28 August 2017 - 10:17
Post 4161
Patrick, Marine Parade
Great photos and action shots as usual from Sarah. Superb.

Monday, 28 August 2017 - 09:44