Friday, 22 September 2017

doverforum.com/sea-news
Featuring all the ships that come and go and work at the Port of Dover with further coverage of Ramsgate, Calais, Dunkerque. Email: dover7@msn.com to send SEA NEWS pix or info.... or click ADD YOUR COMMENT below to post direct, no membership needed.

Commercial News: P&O Ferries with the Kids 4258.

Use our SEARCH ENGINE below to find all sorts on the SEA NEWS pages..more than 200 now with more than 4000 nautical posts. Posts welcome. Max of 5 pictures preferred per post. Sea News Editor Paul Boland.
Type Cruise Visits (or indeed anything) in our Search Engine below for the latest cruise ship arrivals..
Post 4200
Colette B, Dover
CRUISE VISITS
_____________
I've got caught on the hoof this time as there were no cruises for the first week of September, however, it seems that we can expect to see the Sleek & Sassy Costa Mediterranea tomorrow.
She is on our schedule but elsewhere Harwich is mentioned, so expect the unexpected at 08.00 hours CT2, PoC. She is calling into Dover en route from Stockholm to Savona, Italy also calling at Le Havre, Vigo, Spain, Lisbon, Portugal, Barcelona along the way. Departing at 19.00 hours.
She was last here in May 2014, we look forward to seeing her again

More Costa's coming our way in the coming weeks.
Be back tomorrow for the rest of this week's cruises

As usual the recent action on Sea News is Awesome!

Wednesday, 6 September 2017 - 18:47
Post 4199
brian, dover
paulb,check out sea monsters and myths to find the answer.

Wednesday, 6 September 2017 - 09:49
Post 4198
Sea News, Dover
P & O Cruises ...Looking Good!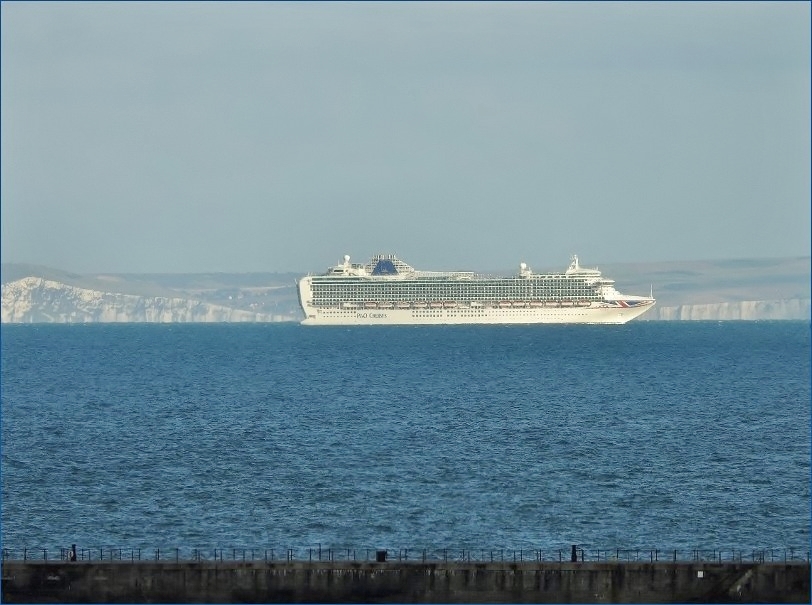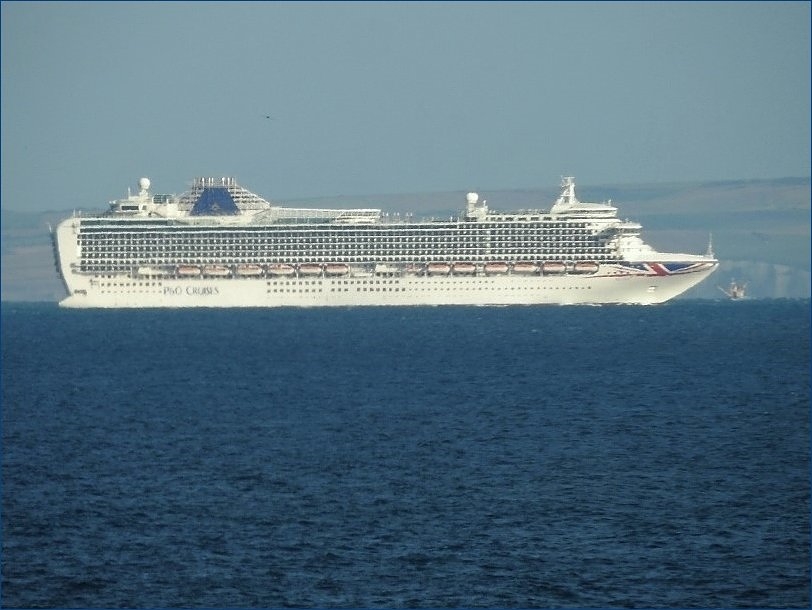 That's the fabulous Azura of P&O Cruises moving down the channel 4 or 5 evenings ago ..with France looking quite clear in the background. She was off somewhere exotic no doubt. Looks like an ideal ship for a long lazy cruise. Would suit yours truly as long as they didn't put me anywhere near that irritating guy that does the adverts for it on TV ...


From Peanuts to Prison for Tobacco Smuggler
___________________________________________
A lorry driver, who smuggled more than one tonne of hand-rolling tobacco into the UK hidden among a load of peanuts, evading £220,000 in duty, has been jailed for 22 months after an HM Revenue and Customs (HMRC) investigation.
Import documents showed the lorry was carrying 24 pallets loaded with boxes of sesame and caramel coated peanuts. However, a search of the vehicle revealed that in three of the pallets the peanuts had been replaced with 57 boxes of 'Turner' hand-rolling tobacco.
Georgi Ilchev, 26, was arrested by Border Force officers at Dover Eastern Docks on 2 August 2017, and the investigation referred to HMRC.
Tim Clarke, Assistant Director, Fraud Investigation Service, HMRC, said:
"Ilchev thought he could avoid detection by hiding the smuggled tobacco within a legitimate cargo of peanuts, but his crime was discovered and he's now paying the price in prison. Had the smuggled tobacco made it to the UK's streets it would have harmed honest retailers.
"HMRC continues to work with Border Force to reduce the availability of illicit tobacco, which costs the UK around £2.4 billion a year. We encourage anyone with information regarding the smuggling, storage or sale of illegal tobacco to contact our Fraud Hotline on 0800 788 887."
Ilchev pleaded guilty to evading excise duty at Maidstone Crown Court on 31 August 2017. He was jailed immediately for 22 months.
Ends
Thanks Brian... I daren't ask what Kraken Eggs are..

Excellent post below from Andrew with lots of info...Don't miss that one.

Cracking pictures too.

PaulB
Wednesday, 6 September 2017 - 06:19
Post 4197
Andrew, Broadstairs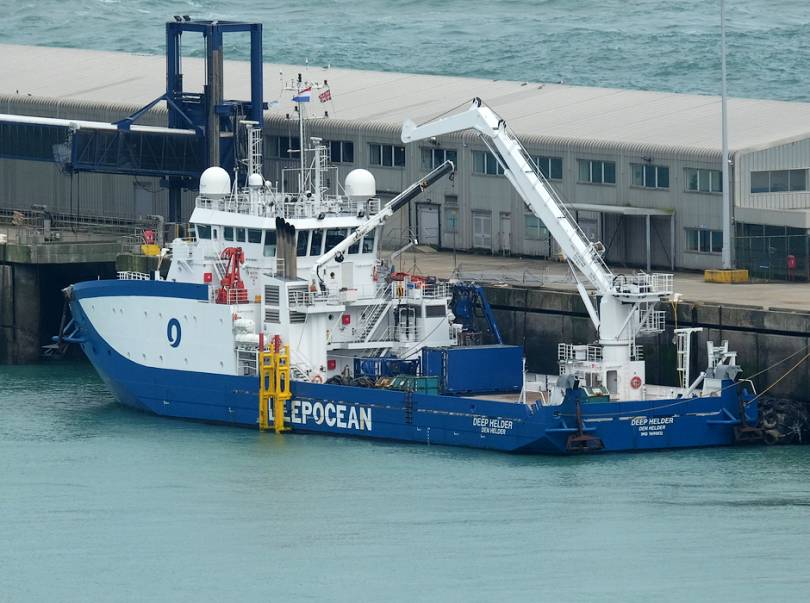 View | Delete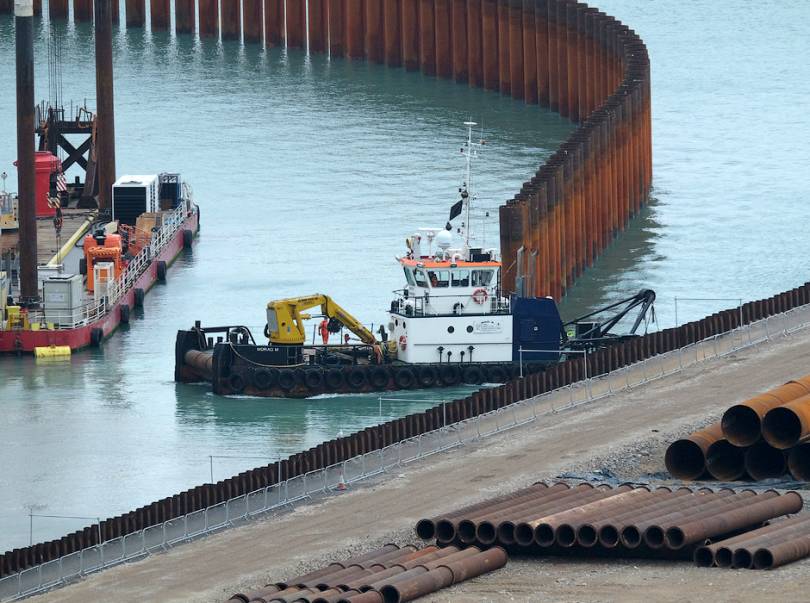 View | Delete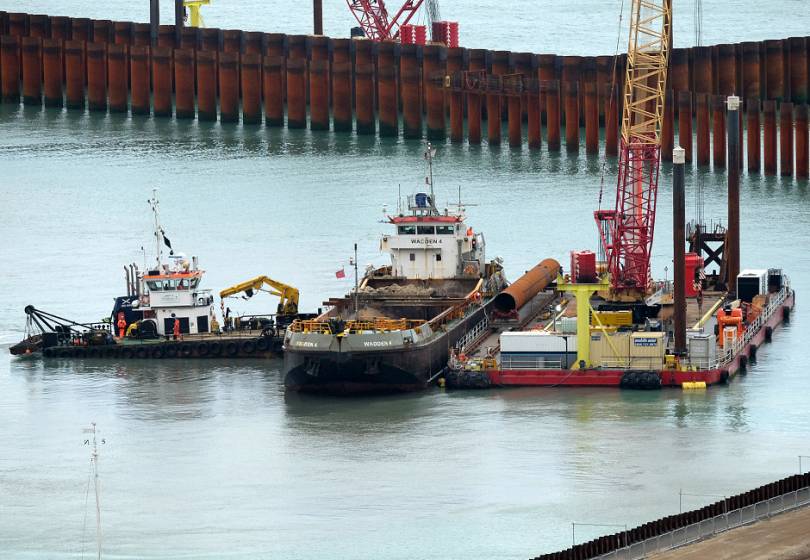 A short visit to Dover found the DEEP HELDER alongside Cruise 2. Belonging to Deep Ocean who are contractors for the laying of the 'Nemo' electricity cable link between Belgium and Richborough, we will no doubt see more of her in the coming months as the laying and trenching commences. There is a small fleet of vessels including MAERSK CONNECTOR, she loaded the cable at Blyth having been imported from Japan and can be seen off Ramsgate, sadly, for the moment, too far away for photographs from the shore. Another vessel shying away from being photographed is the WAVE SENTINEL which is laying some distance off the Eastern Arm, she has been converted to a cable layer from the Channel Islands cross channel ferry ISLAND COMMODORE, perhaps Ed might have more luck on one of his crossings; she shows Dover as her destination, so she may enter port? To complete my trio of pictures are two showing the MORAG M leaving the 'lagoon' and negotiating the gap between the Prince of Wales Pier and the new 'marina' curve of piling to assist Wadden 4 alongside the piling barge. With the construction well underway there is always something of interest going on day and night.
Wednesday, 6 September 2017 - 00:40
Post 4196
brian, dover
looking for kracken eggs.

Tuesday, 5 September 2017 - 20:07
Post 4195
Sea News, Dover
Never a dull moment around here .. the variety is immense...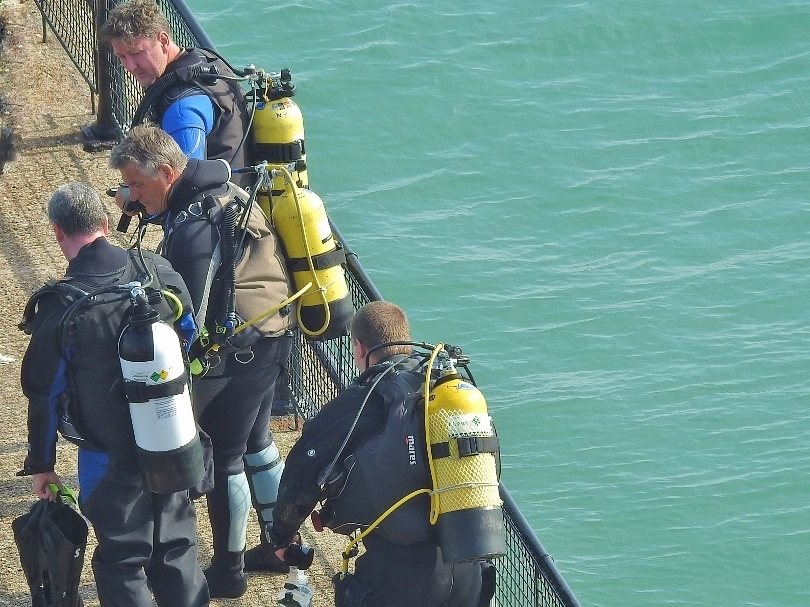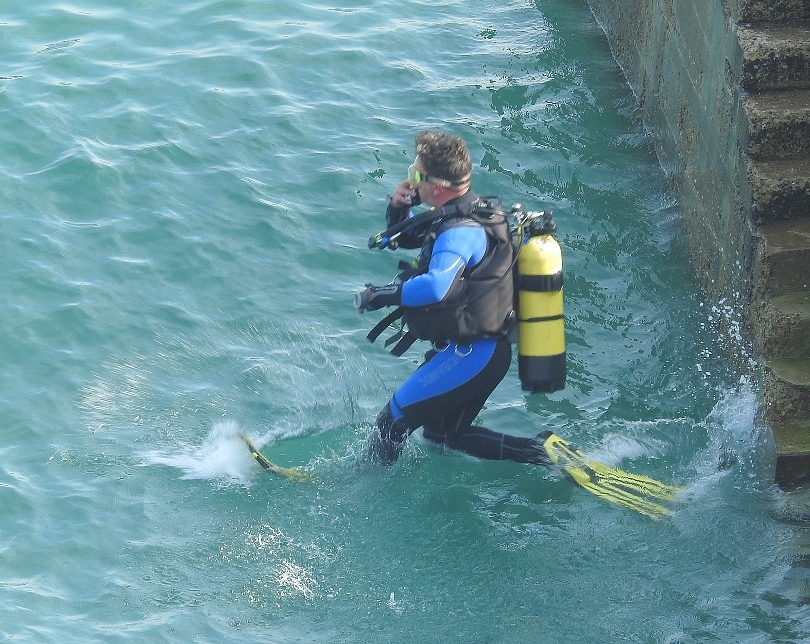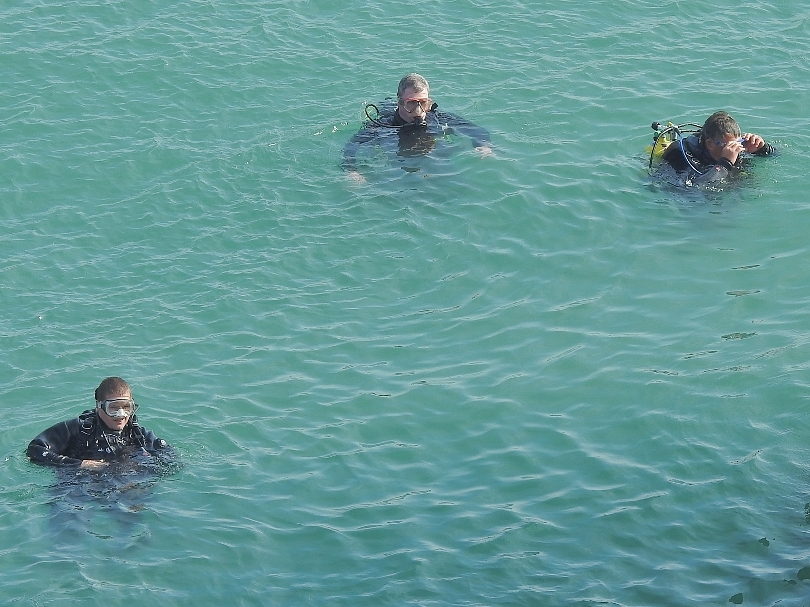 A few days ago these sturdy stalwart divers above went down fully equipped into the fathomless depths ...or well at least down into the depths of the immediate harbour. I've been down there myself but in my case I carefully waited til the tide went out! .. but these guys braved all in search of...
could have been buried treasure. There have been enough rainbows around here lately to stir up interest.


Great posts from Ed and Andrew below there on HMS Severn
Great info all round and an excellent picture from Ed.
Well done lads

Good to hear from you too Nigel up there in Ely.

Good to hear from you Del as ever...yes I manage to get the odd kip in between sunrises sunsets and moonscapes...


PaulB
Tuesday, 5 September 2017 - 15:43
Post 4194
Ed Connell, Thornton-Cleveleys, Blackpool
HMS Severn and her sister ships have cropped up countless times on the forum over the years. Here she is on the Eastern Arm way back in 2007 with a French trawler under arrest, quote: "In a separate case, the French stern trawler Saint Jacques II (BL914059) was boarded in the North Sea eight miles east south east of Dover by British and French Sea Fishery Officers working from HMS Severn. They found cod mis-recorded as black sea bream in the log book. And that the vessel had retained 25 per cent cod, when under cod recovery rules it is only allowed 20 per cent when using nets of 80-90 mm. In a prosecution brought by the Marine and Fisheries Agency, owners Luc Margolle, and Ludwig Margolle and master Gerard Battez later pleaded guilty at Folkestone Magistrates on October 26 to offences of failing to record cod in the ship's fishing log and breaking cod recovery regulations. They were ordered to pay a total of £36,750 in fines and costs."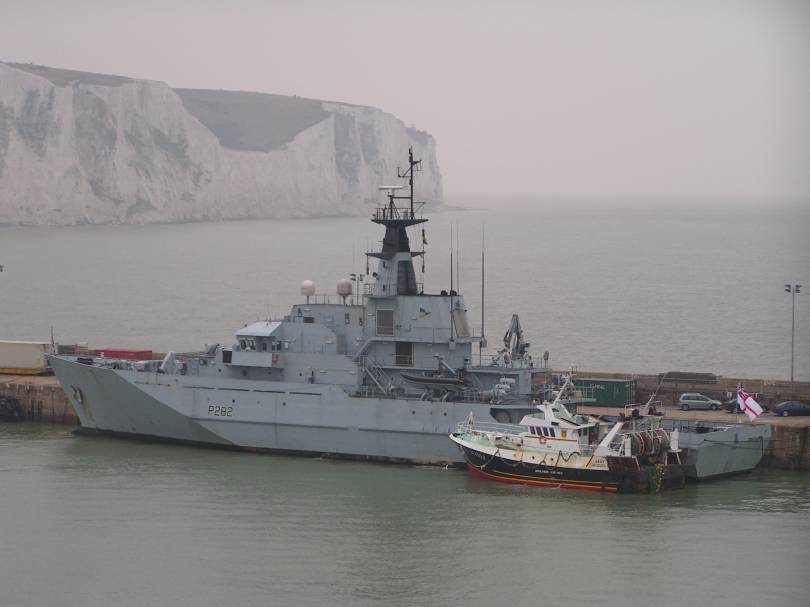 Tuesday, 5 September 2017 - 02:53
Post 4193
Andrew, Broadstairs
As a footnote to the various posts following Paul's post 4186 with fine pictures of HMS SEVERN, she is the first of the current River Class patrol vessels that is due to be decommissioned at the end of this year, so it was good to see the photographs of her as she will not be around for much longer. The replacement, Batch 2 class vessels, of which HMS FORTH has been completed and will shortly be followed by HMS MEDWAY, have improved armament with a 30mm cannon, 2 Miniguns and 2 general purpose machine guns, they have a flight deck, but no hangar, suitable for a merlin helicopter and are fitted with a 16 tonne crane, so like their predecessors they are lightly armed but are considered sufficient for the jobs they are currently required to do. The other names in the class will be TAMAR, TRENT and SPEY. HMS SEVERN has taken part in at least two noteable incidents in our area, in 2015 the interception of a drug carrying vessel escorted to Boulogne where French Officials found 2.4 tonnes of cocaine with a street value in excess of £350m and in April this year escorted the Russian Landing Craft KOROLEV through the Dover Straits.

Tuesday, 5 September 2017 - 01:43
Post 4192
Del Styan, Norwich
Photos from sunset to sunrise - lovely pics - thanks - hope you got some kip between them!

Monday, 4 September 2017 - 23:01
Post 4191
Nigel , Ely
HMS SEVERN Fishery protection vessel.

Monday, 4 September 2017 - 16:11
Post 4190
Sea News, Dover
Atlantic Reefer ( as opposed to the recent Atlantic Klipper ) was in with us at the weekend. She is now enroute to Hamburg... although she has probably arrived there by now. She left in the dead of night so this is a picture from an earlier visit that we haven't used before...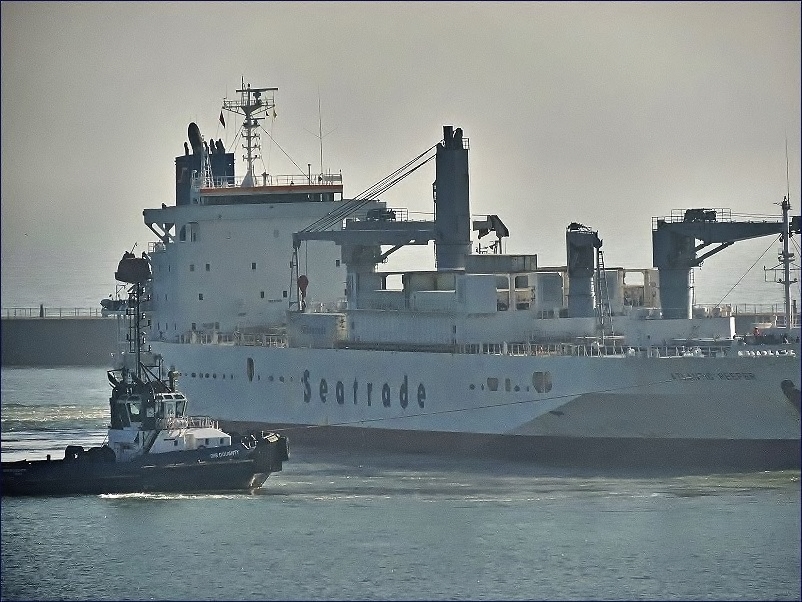 Monday, 4 September 2017 - 15:46
Post 4189
Sea News, Dover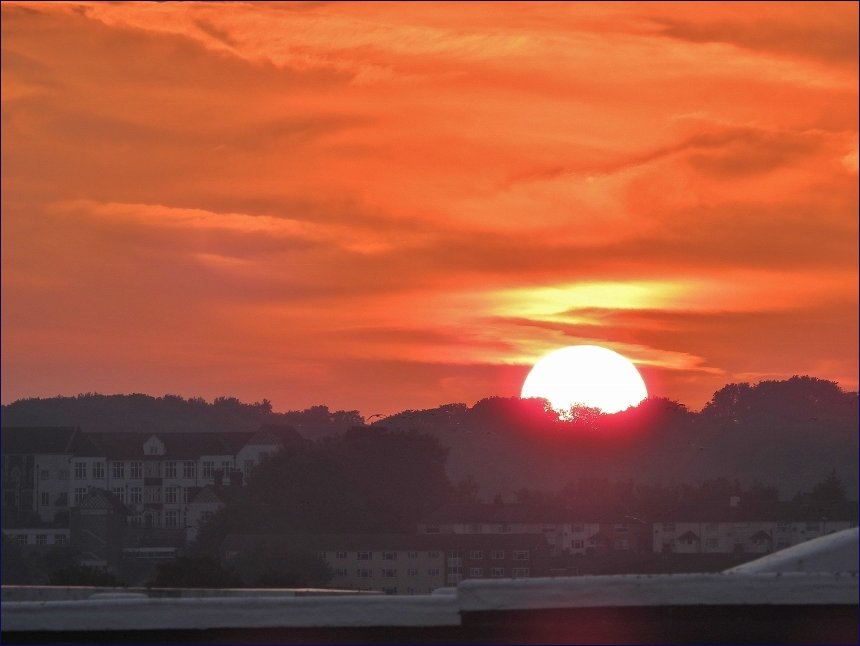 That's a blistering sunset above there from a few evenings ago. It shows the sun sinking behind the hills that surround Dover. It looks very dramatic...as we view across the rooftops and into the distance. The building below the sun to the left is the Dover Grammar School for Boys...while the houses to the right are either in Buckland or Tower Hamlets, not quite sure which... a bog standard photograph but with gorgeous nature doing all the work.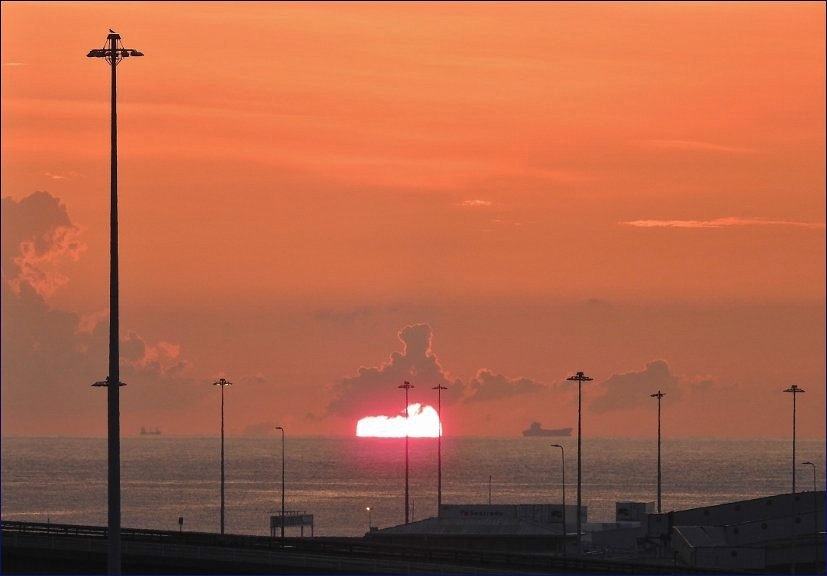 The following morning above there and its all a wee bit less dramatic but still good to see as we watch the orange globe rise to the east across the Port .. and the ship sails on...
Charlie Elphicke : Fighting for more jobs in Dover & Deal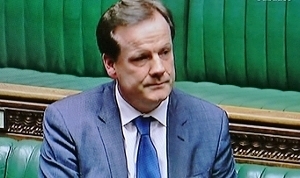 Dear Mr Boland,
More jobs and money for our area has long been a key priority. We've made real progress – unemployment has halved since 2010, with apprenticeships and young people being particularly successful. The latest official figures say average earnings in Dover and Deal rose 10% in a year. It's been great to see so many new businesses starting up or expanding.
In the heart of Dover steel frames are giving shape to the new cinema, shops and hotel that are being built. The £50 million St James development gets closer to completion every day. It will give such a boost to Dover and provide real momentum to the renewal of the town. Not long ago this site was home to the hated Burlington House. So much has changed.
In Deal, we fought hard to get the fast train. We succeeded and it's been a success. The prosperity it has brought the town has made a real difference – and Deal was recently voted one of the best coastal towns in Britain. I want to bring more jobs and money to the area. Like the fast train – a new, better road connecting Dover and Deal has the potential to do just that.
At the Port of Dover, they're handling record levels of traffic. This underlines the importance of our campaign to get the A2 dualled and the M20 lorry park built. The Western Docks revival, set to deliver a new marina and new jobs on the seafront, should make a real difference.
We need to make sure that we keep bringing in more jobs and money after we leave the European Union. Recently I took a group of MPs who represent port constituencies to meet the Brexit Minister. We stressed the importance of the port-related jobs in our areas. And we all agreed it is vital that Brexit is a success at our ports up and down the land. I will work tirelessly to ensure we are ready on day one for Brexit at the Dover frontline.
I'm passionate about helping people get into work. At my Jobs Fair earlier this year it was clear lots of businesses are recruiting locally. This is good news. Unemployment has plummeted since 2010, yet I want to see it fall even further – full employment is my aim so that everyone can get the best crack at life.
We have some incredibly hardworking people here in Dover and Deal and the hard work is paying off. There has been more than £500 million of investment secured for the area since 2010. We can deliver even more – and boost business and jobs.
This all shows that our plan to bring more jobs and money to our corner of Kent is working. Now we must keep pressing ahead – and build a brighter future for Dover and Deal.
Charlie Elphicke
MP for Dover and Deal

ENDS
* *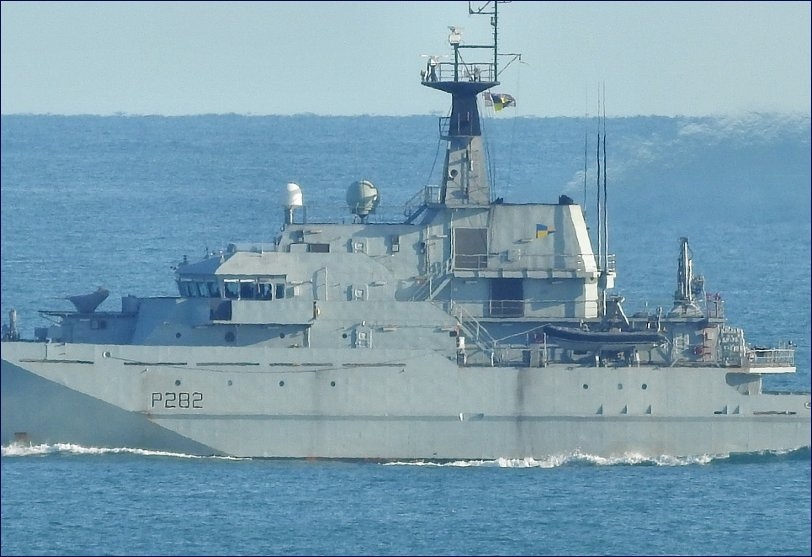 Vic there is an extra pic of HMS Severn, a close up shot which shows more clearly the spartan deck area...no large guns like the old days but much weaponry hidden away I guess.
PB
Monday, 4 September 2017 - 07:29
Post 4188
vic matcham , Dover
well there is a pea shotter on deck but that is all


Sunday, 3 September 2017 - 08:47
Post 4187
vic matcham , Dovor
Thank you ,great photos of a UK war ship nothing on the deck but there is alot below it.

Sunday, 3 September 2017 - 07:58
Post 4186
Sea News, Dover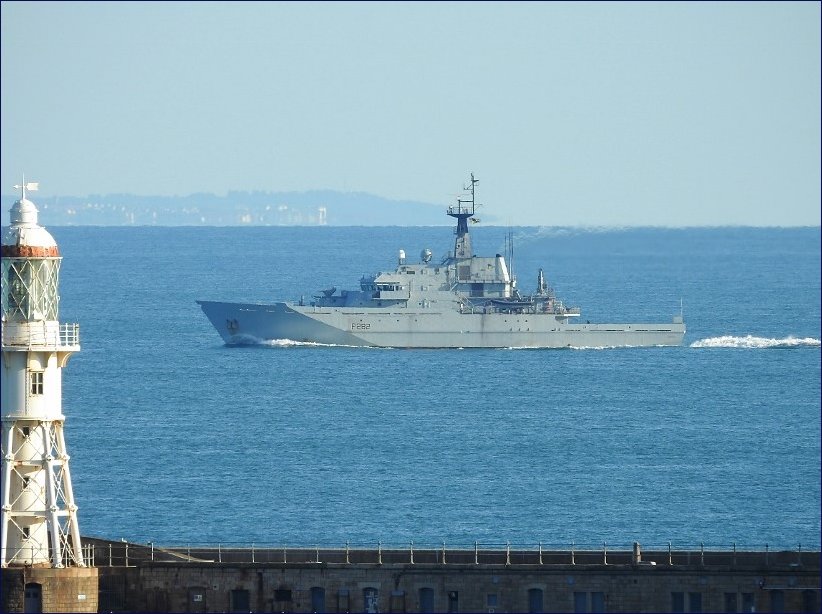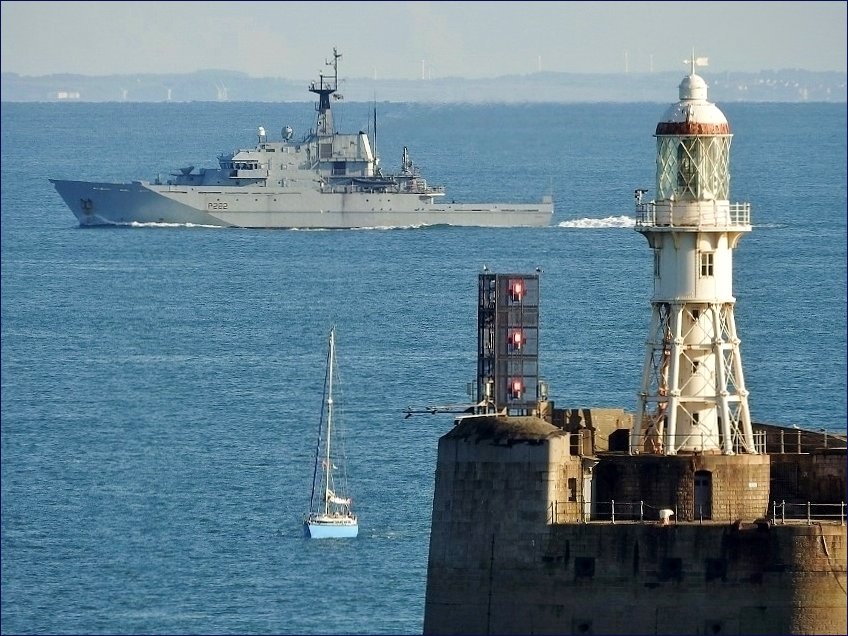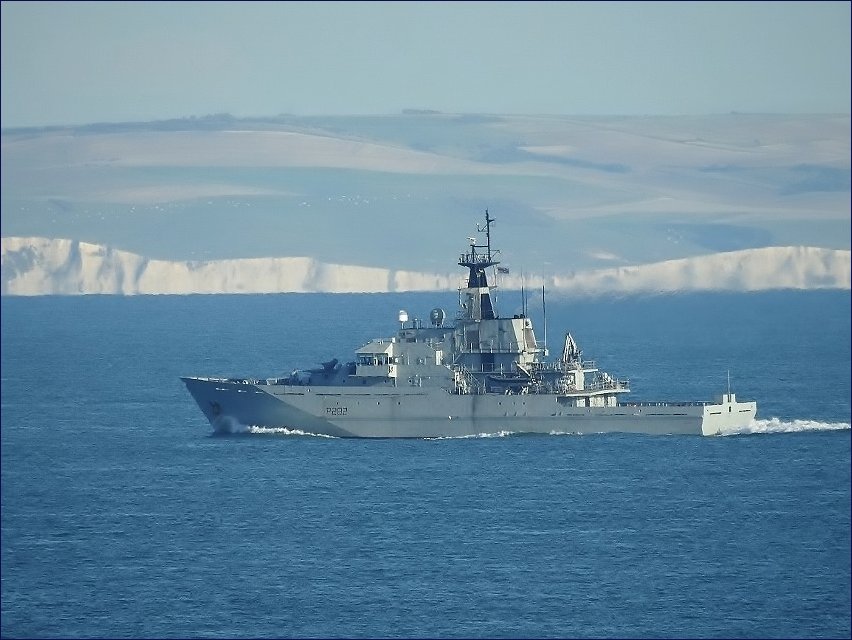 HMS Severn came powering through last evening at 6pm or 1800 hours and there she is above. Nothing showed on the AIS thingy which is the norm but yours truly was able to just make out the number ... P282 .....type it in on Google or Bing and there you have it...
She cut quite a dashing sleek sight as she went through on a gorgeous evening on the channel...look at those rolling hills of France in the background, why am I not picnicking there right now...sigh

A couple of extra images below of the Merchant Navy memorial... see also 4183.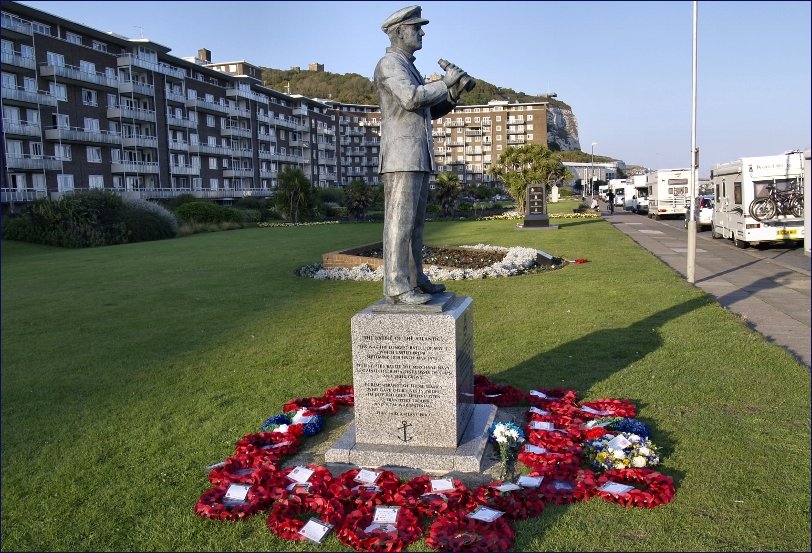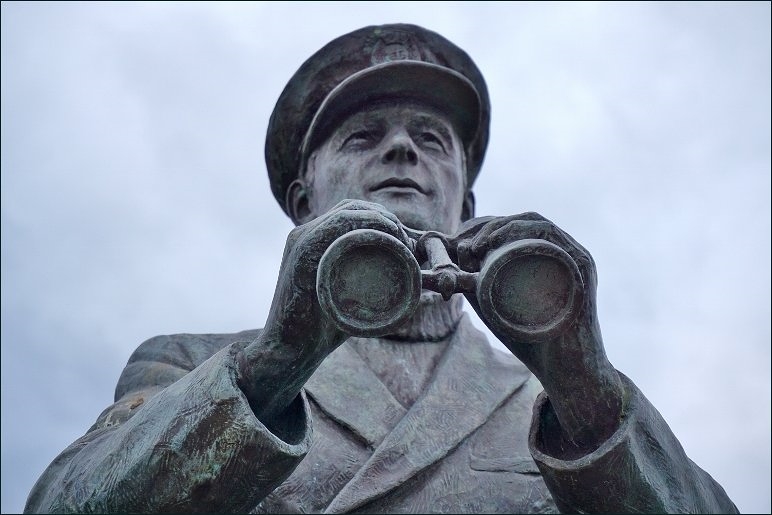 Vic as I understand it most or all of the port jobs of Hammond have been absorbed or incorporated into the new business...Port of Dover Cargo Ltd. I haven't had anything official re the job situation but that's as I understand it.

Some crackers there again below Sarah...nice work for sure.

PaulB.
Sunday, 3 September 2017 - 06:41
Post 4185
vic matcham , Dovor
Thank you but please tell me what happens now to Hammond and its workers now? do they lose their jobs?

Saturday, 2 September 2017 - 08:42
Post 4184
Sarah, Ramsgate
A few photos from Ramsgate taken yesterday.
Estuary Elan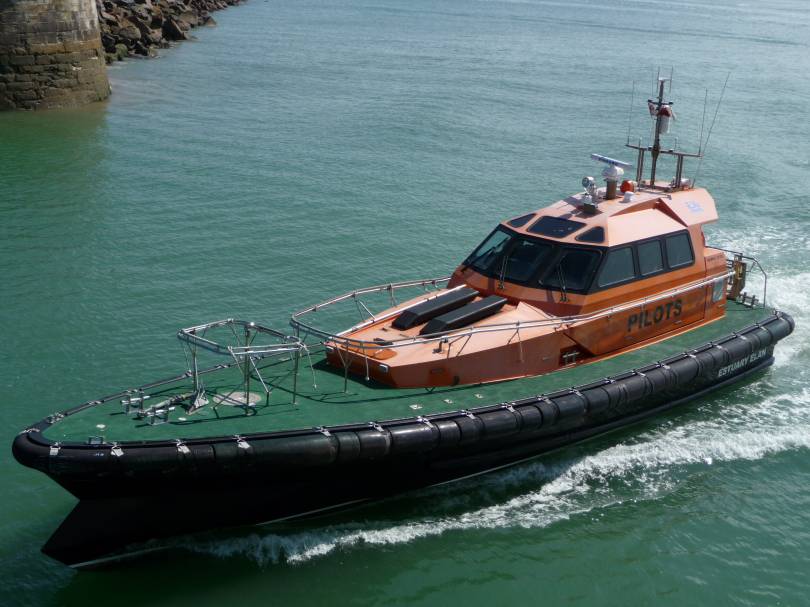 Ramsgate Relief Lifeboat returning from Service Call 53.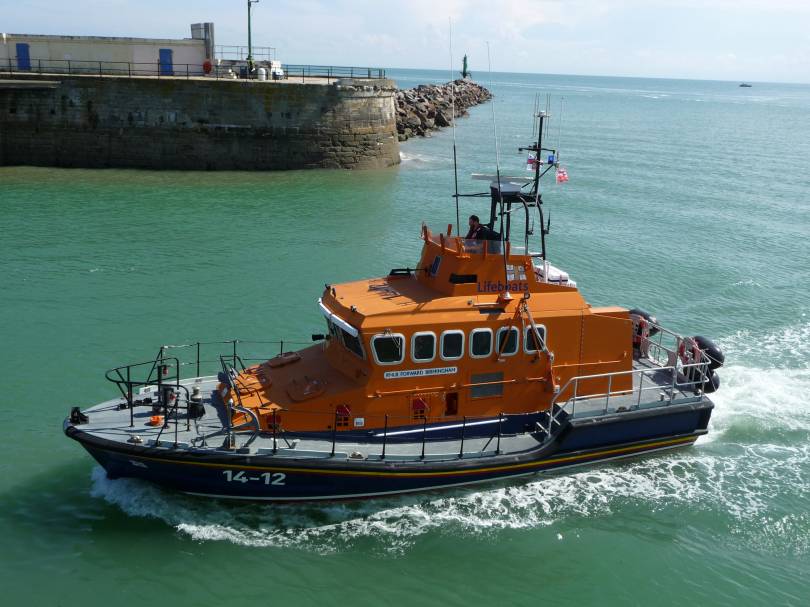 EMS Viking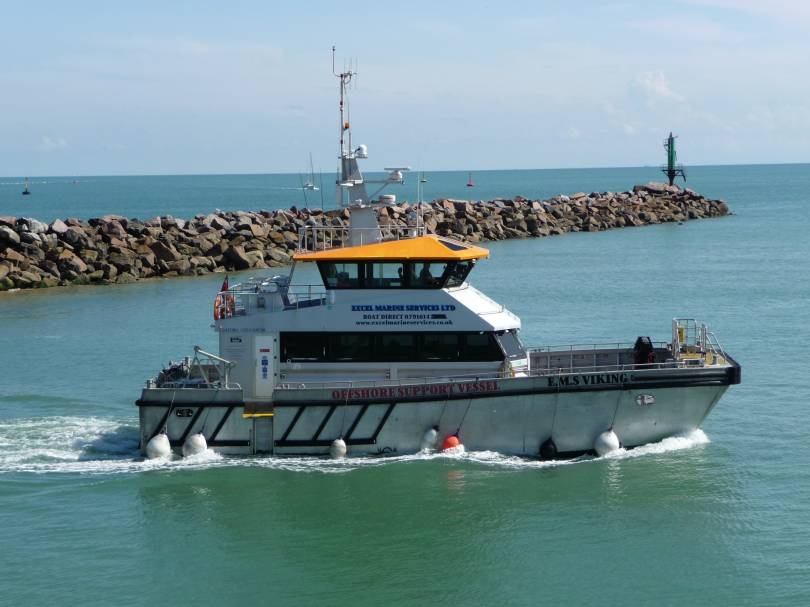 Forth Jouster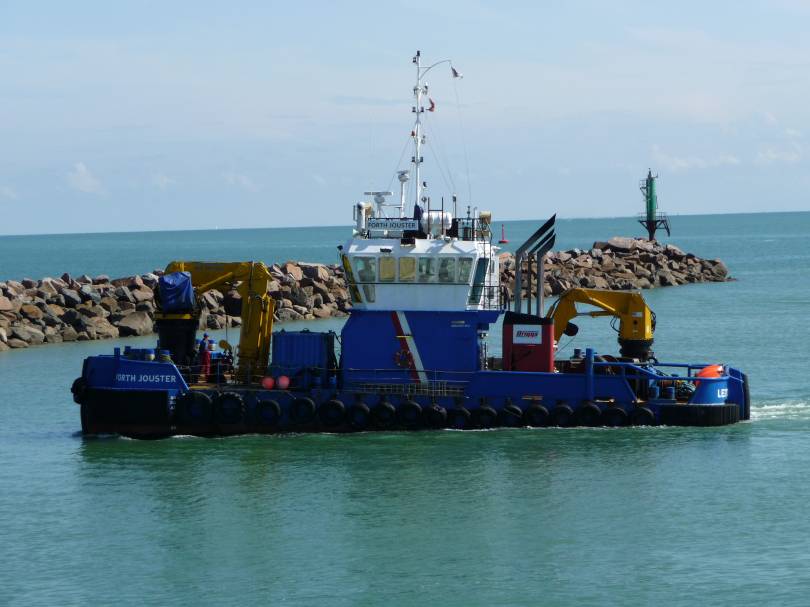 Forth Jouster & Forth Warrior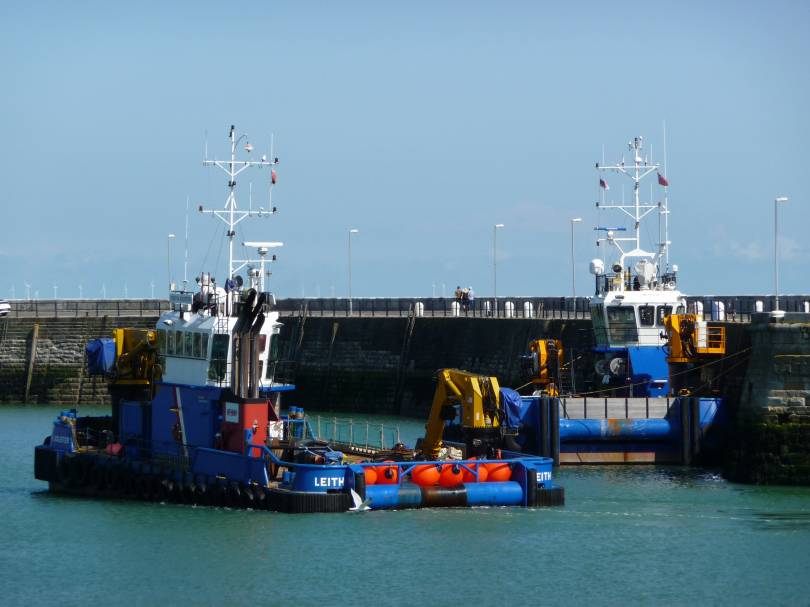 Saturday, 2 September 2017 - 07:57
Post 4183
Sea News, Dover
Merchant Navy Day Sept One 2017
Some pictures now from the wreath laying ceremony on Dover Seafront yesterday at midday. The event takes place at the commemorative statue and is attended by dignitaries from the immediate region...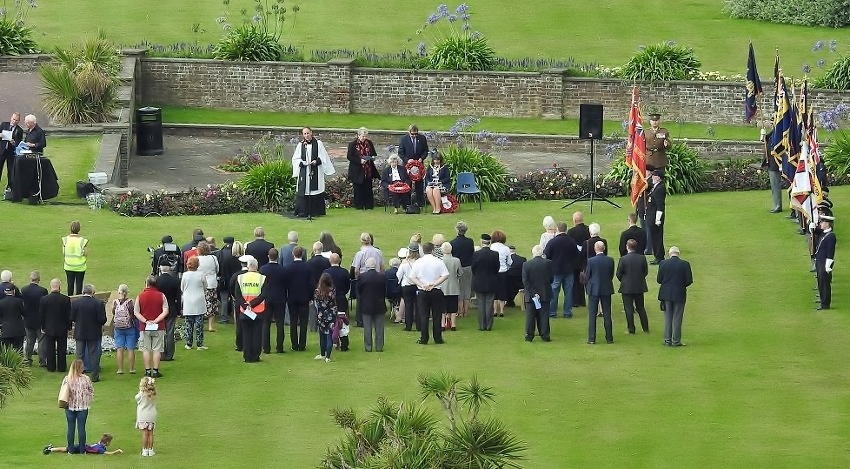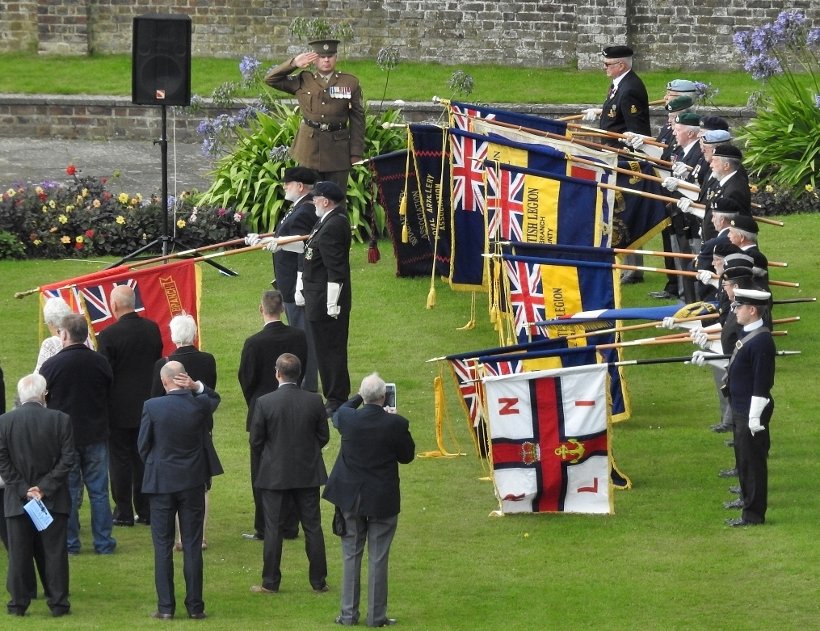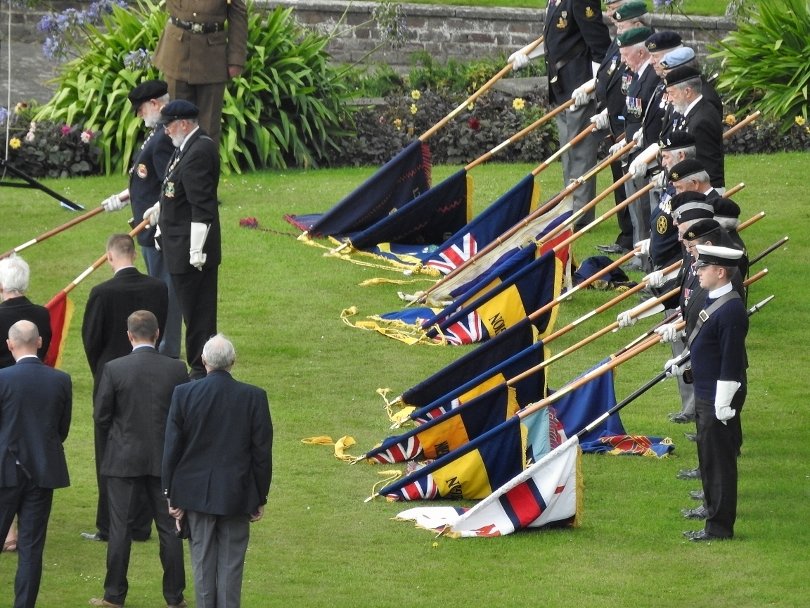 A very nice and dignified event indeed...as always.
Yesterday evening yours truly nipped along the seafront in the slanting sun to get some pictures of the wreaths beneath the statue .. and here we are below...
quite a number as you can see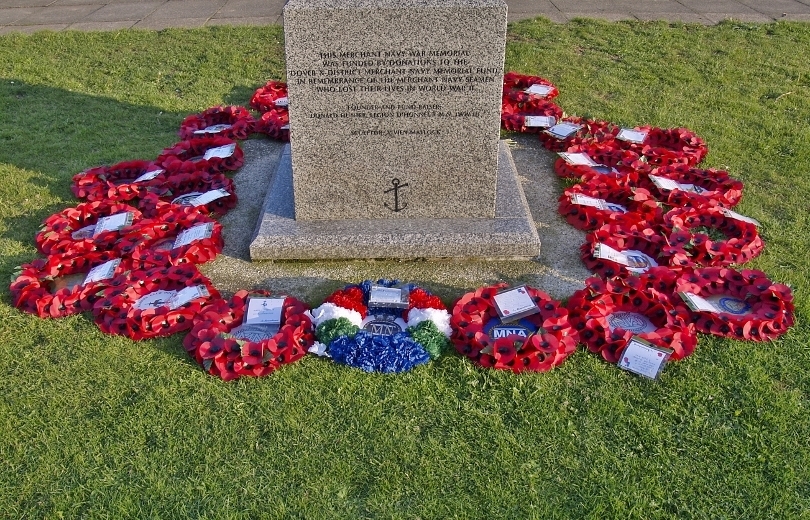 While there...
a young boy aged about 6 or 7 came up to me and asked if he could take some pictures of the statue with my camera. That was a first! Now the camera is a bulky old Olympus and probably bigger than he is ...at the same time his dad called from the wings, they were visitors in the camper vans, and asked him to 'leave the gentleman alone!' Well he was a nice little fella so I let him have a go and here we are below.
Not quite sharp but with potential

The picture also acts as a double portrait as you can see our two long shadows showing on the right...
I didn't get the little chaps name otherwise I would have credited the picture... nice moment.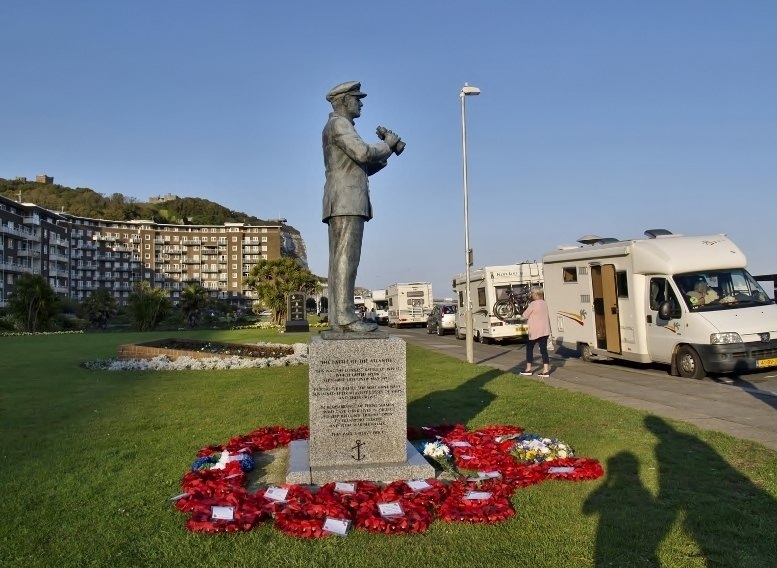 Good capture below there Patrick - she was a long way out.

PaulB
Saturday, 2 September 2017 - 07:08
Post 4182
Patrick, Marine Parade
Just spotted the cruise liner 'Mein Schiff' passing Dover in the late afternoon haze en route to Southampton from Bremerhaven. Bit of a long shot.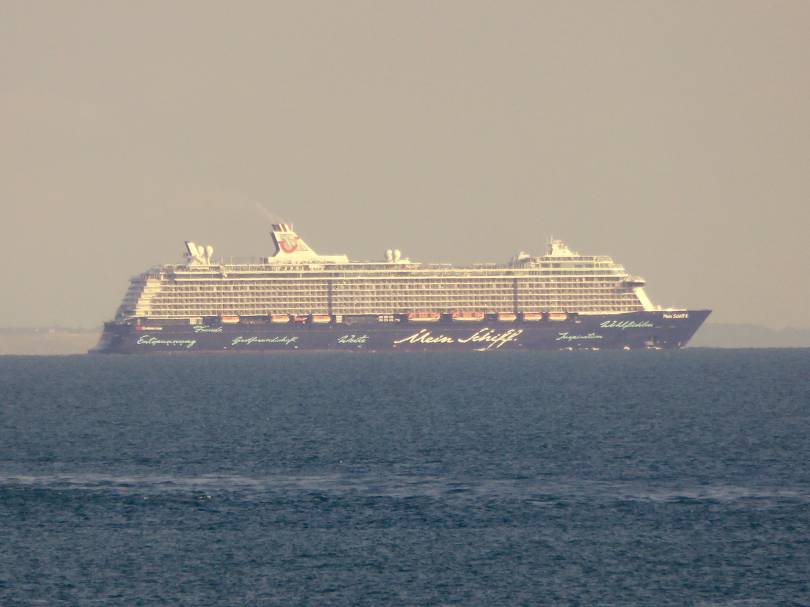 Friday, 1 September 2017 - 18:04
Post 4181
Sea News, Dover
Vic you are correct...the Port has indeed changed how it operates the cargo business. Here is a section below from an earlier statement from the Port that we carried at the beginning of this year... it speaks of the new agreement moving forward.

"
Dover Harbour Board has secured the long term success of cargo operations within the Port of Dover as work forges ahead to create new facilities in Dover's Western Docks.

The Board has reached an agreement to incorporate the Port Services Division of George Hammond PLC into its wider Port business, ensuring growth and long term loyal customer continuity into the new Dover Western Docks Revival era.

Established in 1767, Kent-based George Hammond PLC developed the general cargo business in Dover more than 60 years ago and, with the support of the Port of Dover, has operated the Dover Cargo Terminal successfully since its inception in 1990.

From 31 December 2016, however, the cargo stevedoring operation will transfer to Port of Dover Cargo Limited, a wholly owned subsidiary of Dover Harbour Board.

"

Friday, 1 September 2017 - 11:07