Tuesday, 11 December 2018

WWW.DOVERFORUM.COM/SEA-NEWS
Featuring all the ships that come and go and work at the Port of Dover with further coverage of the surrounding ports both sides of the Channel. Click ADD YOUR COMMENT below to post direct, no membership needed.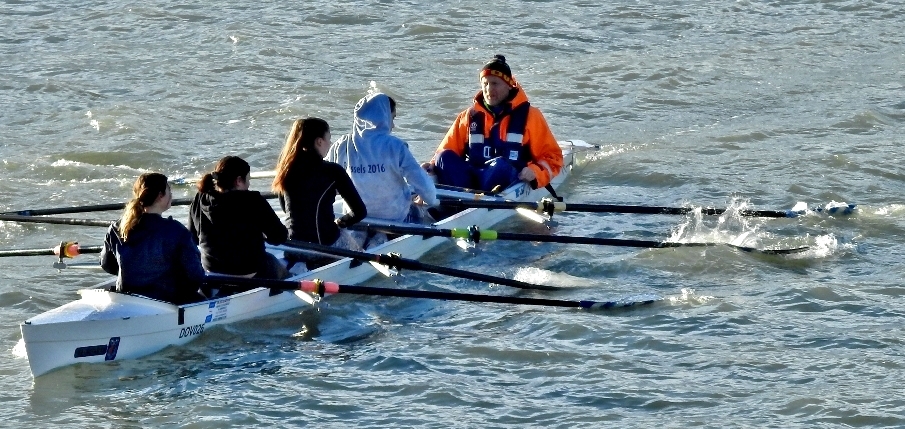 Rowers - cold sunday...
Listing highlights....
P&O: Britain's Favourite see 5922.
DFDS: Voted Worlds Leading Ferry Operator...see 5918..
Charlie Elphicke MP: Migrant Crisis 5894.
P&O: Santa Onboard see 5870.
White Cliffs Ice Christmas at Port 5852.
Wreck of the Anneliese 5880, 5881, 5882 ...
Port: Additional Funding for Kent Wildlife Trust 5879.
P&O: Apprentices welcome RB Legion veterans 5853.
Eight new apprentices graduate see 5845.
DFDS: 'SEE PORTS' Calais and Dunkerque 5834.
DFDS: Revitalising dining concepts onboard.. see 5831.
P&O: Schoolchildren mark WW1 see 5816.
Lower Thames Crossing boost..5812. see now also 5817.
Dover Museum's revitalisation see 5807.
Port of Dover: Refrigerated Cargo Terminal .. software for 5801. Latest NATO also 5801.
Port of Dover: Great increase in summer traffic 5795.

Continues...
Russian and shadow 5785.
The Waverley paddle steamer latest 5778...
New SAGA Ship launching in Dover see 5776.
P&O: To Rome on Horseback 5759.
DOUG BANNISTER: New Chief Executive Port of Dover see below 5734....
Merchant Navy Ceremonial images also 5734.
Dover Regatta Rescue incident plus .. see 5713.
Dover Regatta pictures Lifeboat etc..5716, 5717, 5718, 5720.

DFDS Expansion: More New Ferries on order... see 5693 see also 5500 and 5381.
Excellent Tourist season for P&O Ferries see 5649.
VSBW Port of Dover - Women at Work 5638.
P&O Second Female captain see 5107. Also see latest 5570.



NEW:

For instant access to any item listed above - just type the post number in the Search Engine below.
Sea News Dover : Use our SEARCH ENGINE below to find all sorts on the SEA NEWS pages....
type in the topic and away you go... more than 5900 nautical posts now.
Posts are welcome. Max of 5 pictures preferred although we can stretch that for special stories..
Sea News Editor Paul Boland - send info or pix to dover7@msn.com. Always welcome.
All pictures on these pages are the copyright of the owners and must not be reproduced without permission.
Post 5871
brian dixon, dover
mike, stolen is a bit harsh, borrowed would be a better word for it. lol

Wednesday, 14 November 2018 - 14:23
Post 5870
Sea News, Dover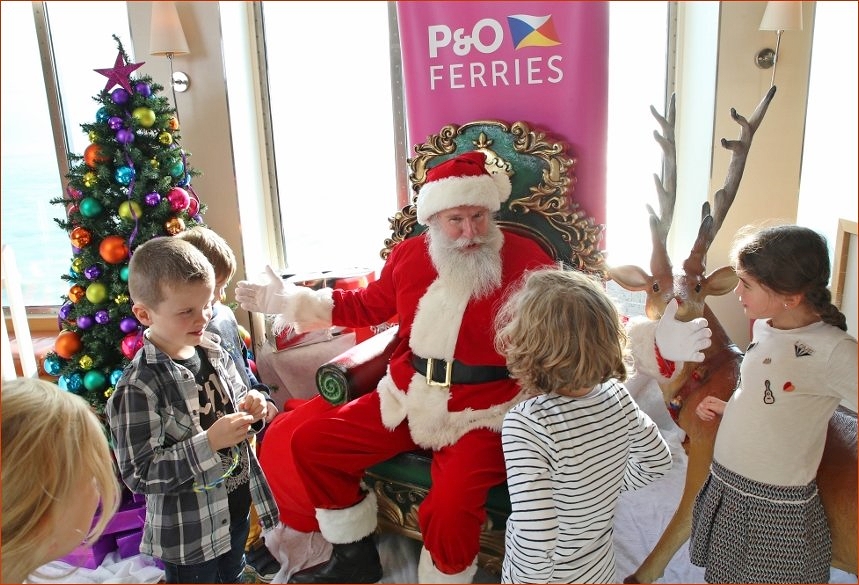 FATHER CHRISTMAS COMES TO P&O FERRIES' SHIP THIS YEAR TO MAKE CHILDREN'S FESTIVE DREAMS COME TRUE
________________________________________________________________________________________________________
CHILDREN of all ages are being invited to 'Sail with Santa' this Christmas on board P&O Ferries' flagship on the English Channel.
Father Christmas and one of his reindeer are visiting the Spirit of Britain ship every weekend between now and 25th December so that children can personally give him their wish list of presents. Every child who meets Santa on board will also receive an early Christmas present and can have their photograph taken with the famous man in red.
Jacqueline Burns, Corporate Communications Officer at P&O Ferries, said: "This is the first time that we have ever had the honour of welcoming Santa Claus to one of our ships and we hope that children everywhere will take advantage of the opportunity to give him their Christmas lists in person."
"It has become increasingly difficult these days for children to meet Santa face to face and families can combine a visit to see him with a day trip or weekend break in France to do their Christmas shopping."
The Spirit of Britain sails ten times a day between Dover and Calais and the first children to meet Father Christmas on board the ship were two classes of six-year-olds from St Richard's Catholic Primary School in Dover and Ecole Notre Dame in Calais respectively.
James Blomfield, Headteacher at St. Richard's, said: "The children were blown away by the experience and loved meeting Santa. Their gifts were brilliant and our parents were really impressed to see how much their children enjoyed their day."
Day trips to France on P&O Ferries start from just £17 for a car. In addition to Christmas shopping in France, anyone sailing with P&O Ferries in November or December can take advantage of the on-board shops, with up to 50 per cent off high street prices on wine, fragrance and kids' accessories and clothing from brands such as Cath Kidston and Joules.
The cost of meeting Father Christmas on the Spirit of Britain is £9.99 and he will be on board to meet children on 17, 18, 24, 25 November and 1, 2, 8, 9, 15, 16, 22, 23 December. For more details and to book a crossing visit www.poferries.com.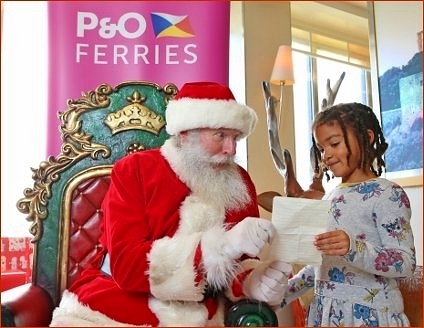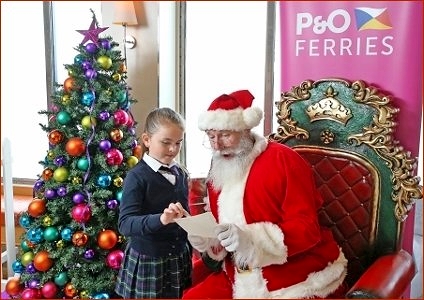 ENDS
Pictures by NIGEL HOWARD above there. Lovely pictures Nigel. Great to see the kids from both Dover and Calais schools enjoying themselves in the pictures there. Excellent. Many thanks once again to the team at P&O Ferries. Great stuff!

A brilliant idea for kids for sure. The ferry featured...The Spirit of Britain, and here she is below.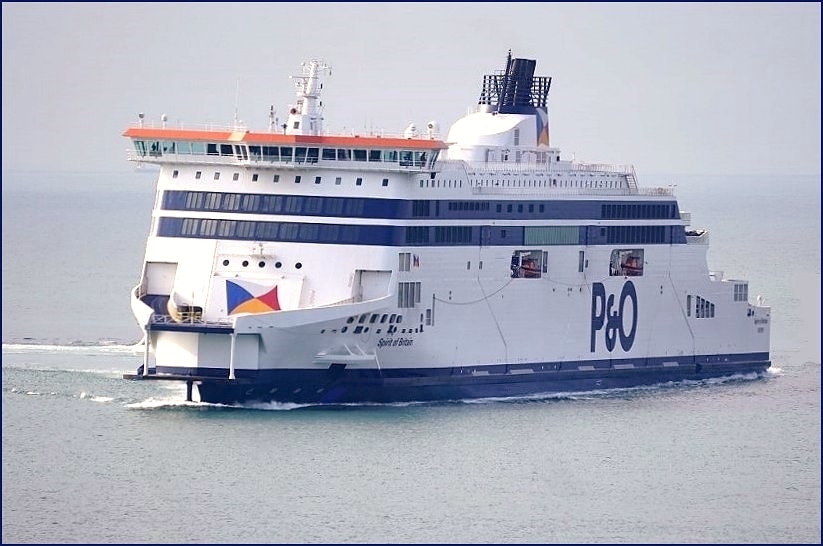 * *
Topical pictures and info below there Mike... on the ball. Well done with that.

PaulB

Wednesday, 14 November 2018 - 07:21
Post 5869
Mike J., Dover
The apparently stolen Boulogne fishing vessel LEPERVIER that came into Dover in the wee small hours of Monday with asylum seekers aboard.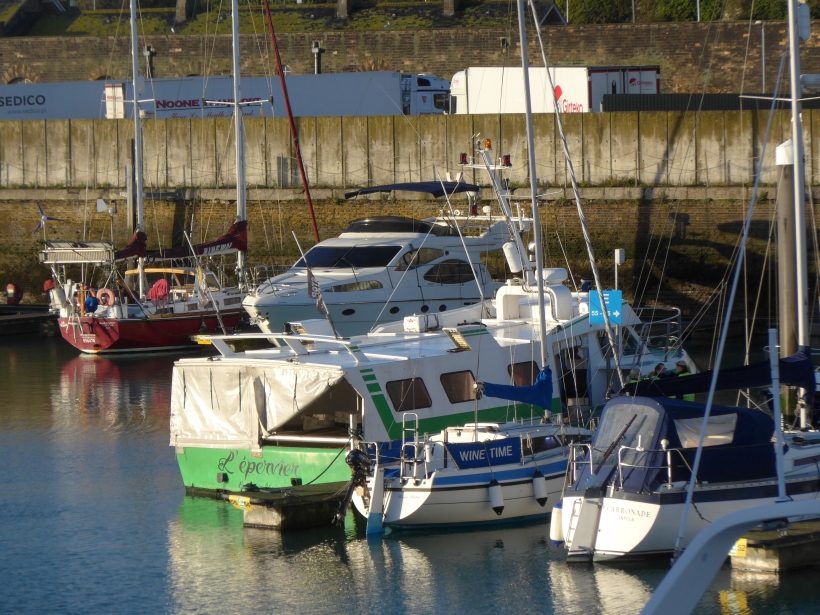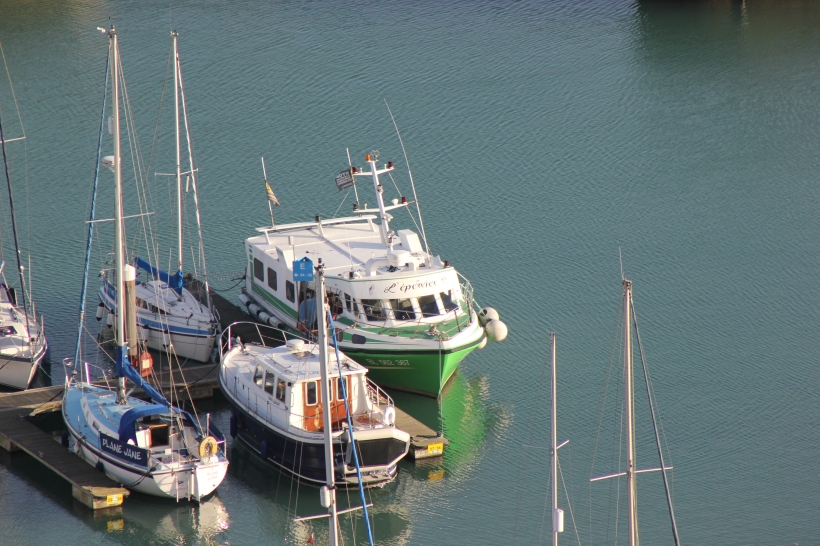 Last Thursday afternoon an unexpected arrival was a Dutch landing craft who beached briefly at Dover to unload a single vehicle.
LCU L2959's visit was covered by 'Dover Straits Shipping' who have just put up a short video which can be seen by going to Youtube & typing 'DUTCH LANDING CRAFT 08 11 18' into the search box.
After a few days alongside in Dover L2959 continued on to Portsmouth, currently AIS shows her en route Plymouth.
Wednesday, 14 November 2018 - 01:28
Post 5868
Sea News, Dover
Ferries in Rough Sea action...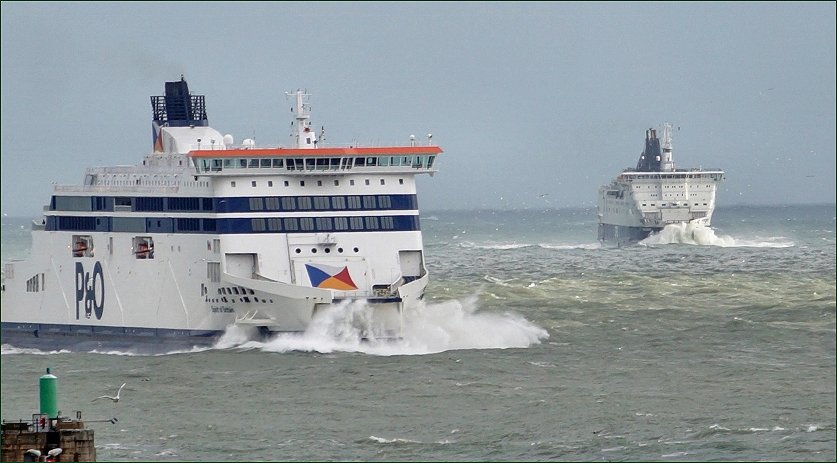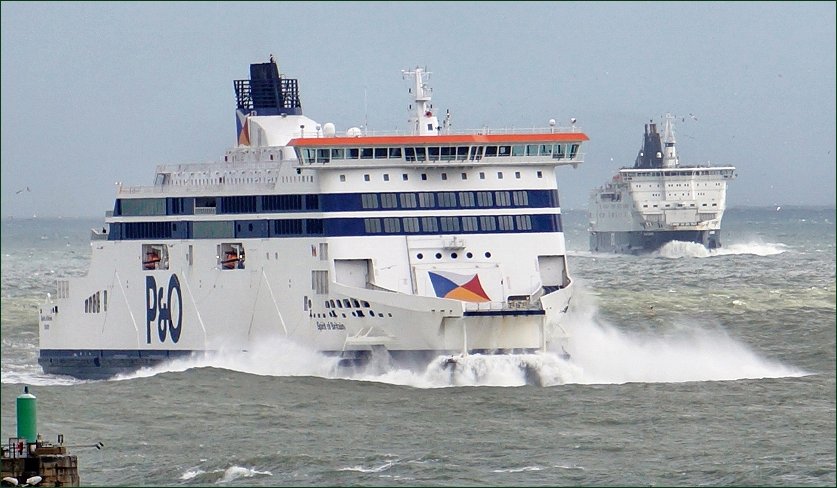 Pictures above there of a couple of ferries approaching yesterday in the rough ol' weather ...one DFDS ferry at the rear called Calais Seaways and the one at the forefront .. P&O's the Spirit of Britain. Both ferries tough and resilient as they work away in the adverse conditions. Always dependable. Pictured as they get ever closer to the Port of Dover.
Yours truly tried to photograph an approaching squall below. Very menacing as the sea gets very choppy and turns an odd colour almost black. First shot looking across the remnants of the old Prince of Wales Pier with the new additional work thereon, and the second shot looking over and across Admiralty Pier .. looking southwest. The ship in the distance is the monster vehicle carrier Orion Highway. Have just realised while uploading now that we featured that one before...bit of a fluke there. You will find her in the Search Engine.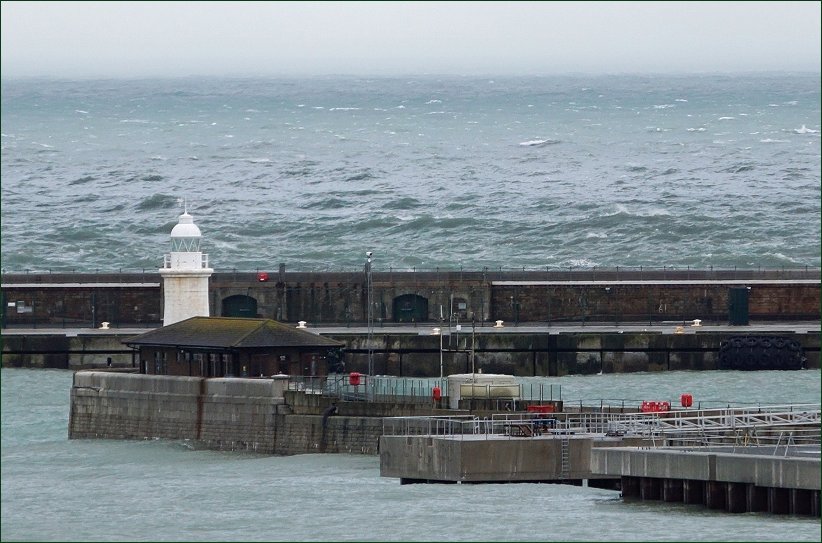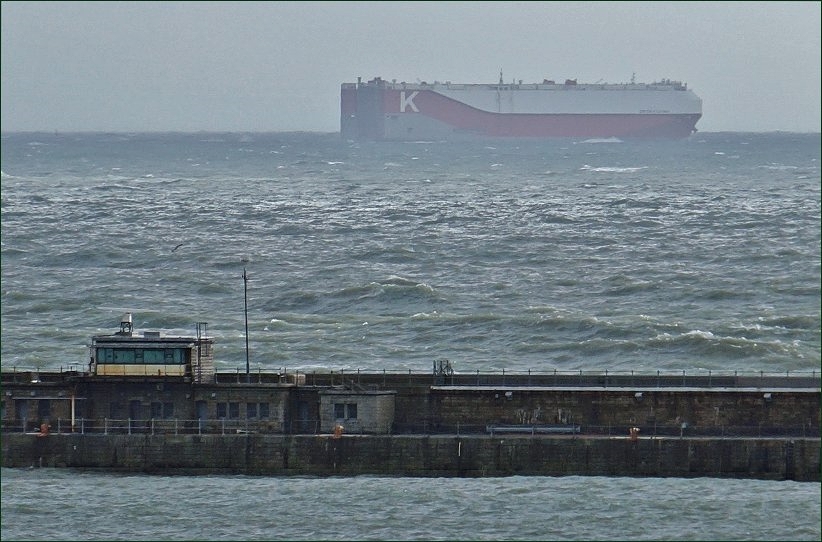 MORE FREE WINE with P&O Ferries...
Free Wine Day Trip Offer with P&O Ferries
Our popular FREE WINE DAY TRIP OFFER is back!
To take advantage of this great promotion, simply book a day trip between now and 9th December 2018 using discount code 'WINE18' in the farefinder for travel between 30th October and 12th December 2018.
Your voucher will be printed at Dover check-in and you can collect your 6 bottles of red or white Banrock Station wine from the onboard shop on your outward journey only.
Now is a great time to stock up your wine cabinet in time for Christmas and New Year, so why not take advantage of our other great on board offers too!
www.poferries.com/en/dover-calais/daytrips
(Copy and paste that link there into your browser )
Ends
Very handy for Christmas there...

PaulB
Tuesday, 13 November 2018 - 06:34
Post 5867
Sea News, Dover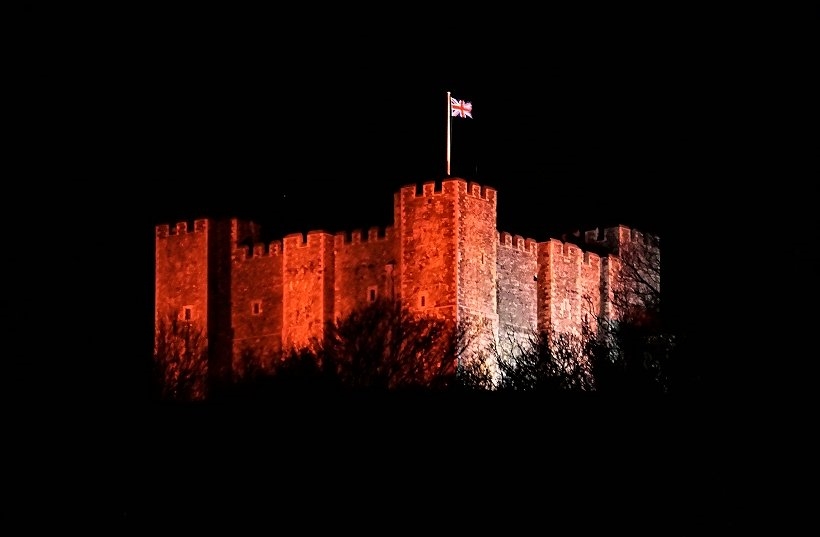 Dover Castle overlooks the Port here in Dover
.........and was floodlit red last night for Remembrance Sunday.
Many thanks for the info below there Brian - always welcome. PaulB.

Monday, 12 November 2018 - 15:14
Post 5866
brian dixon, dover
berth 8 had a minor power failure last night at around 1930.

Monday, 12 November 2018 - 09:48
Post 5865
Sea News, Dover
The Spirit of France in Rough Weather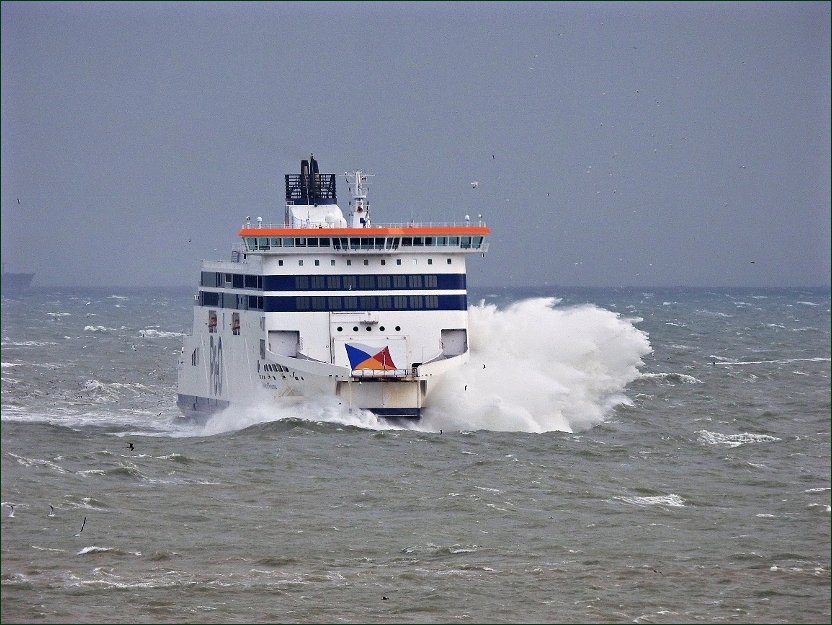 Mid morning yesterday...for a brief period the driving rain had ceased and a picture was possible longer range, and there we are above. Time: 11:07...the picture shows the Spirit of France elegantly battling her way back to Dover despite the rough conditions. Large waves bashing shudderingly into her there ..as you can see. Not a day perhaps for a full fry-up in the onboard canteen/restaurant.
There was so much heavy rain that those occasionally-mentioned underground steams burst forth onto the beach...carving deep furrows for themselves as the flow was so strong. Worth recording on the system.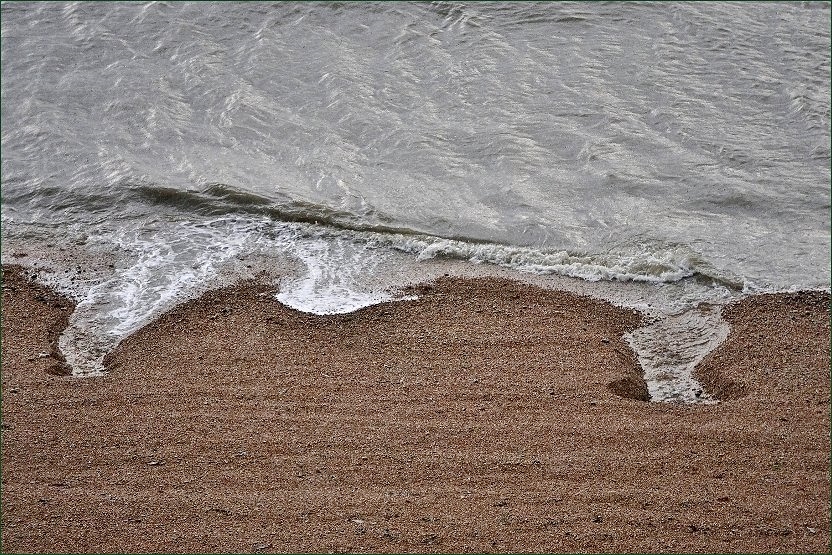 The winds are possibly easing a tad today according to the Shipping Forecast...but it will still be fresh.
You may still need to 'hold on to yer hat!'

PaulB
Monday, 12 November 2018 - 06:02
Post 5864
Sea News, Dover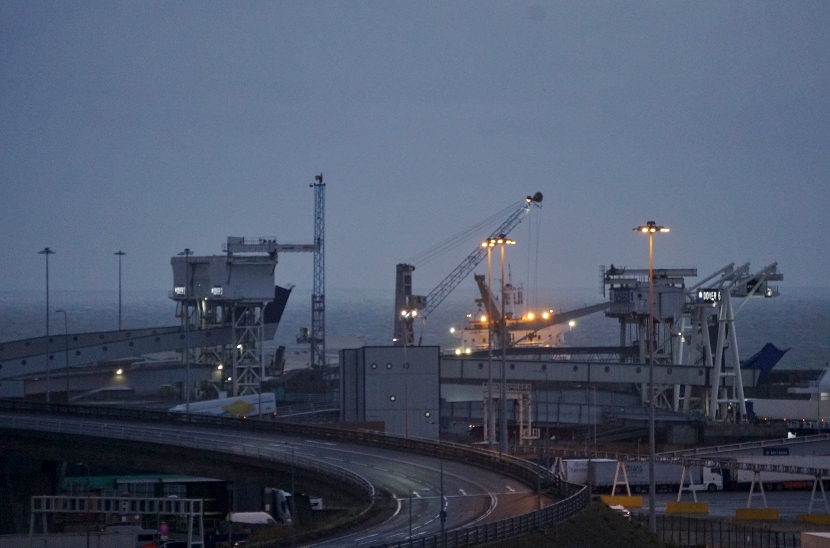 A picture above there taken a few minutes ago as I write...07:00 Sunday morning and you can see the Luzon Strait loading/unloading at the Cargo Terminal. We are of course looking across the rooftops there but you can see all lights blazing at the Cargo Terminal through the grey gloom as they work. Its a bit of a rough oul morning once again. Shiver me timbers...
Below a fairly awful picture from early Saturday morning yesterday... its the Luzon Strait again, this time approaching Port through the driving rain and strong wind. Conditions awful so the image is poor. All the gulls feeding on the wind. I guess that's what they do anyway.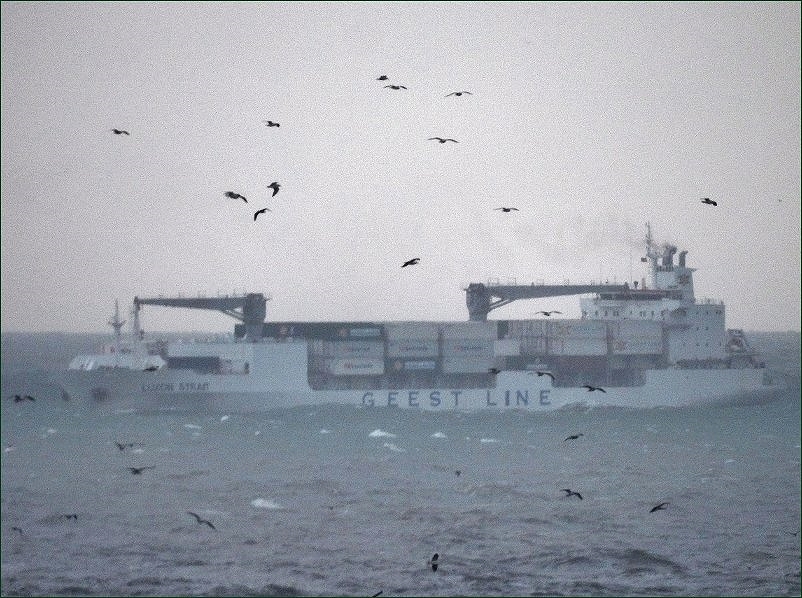 Go back a few days and we have a colourful big sky below. The tugs had just put Swedish Reefer over at the Cargo Terminal and were moving back to base. The tug on the right...Dauntless, reversing all the way. Perhaps there was a problem. in just 3/4 days we have had Swedish Reefer, Samskip Innovator and Luzon Strait. Very busy trade for the Port of Dover. And of course... its not just the cargo ships carrying the trade...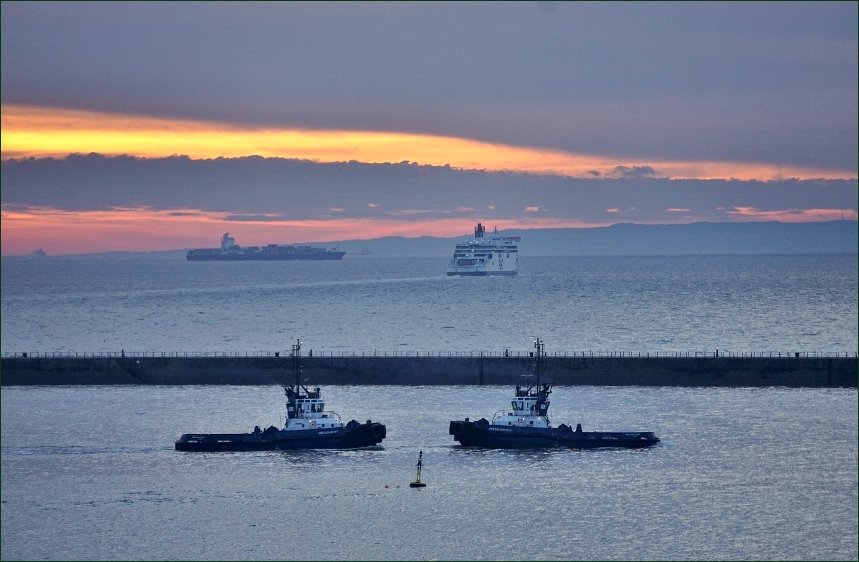 PB
Sunday, 11 November 2018 - 07:16
Post 5863
Sea News, Dover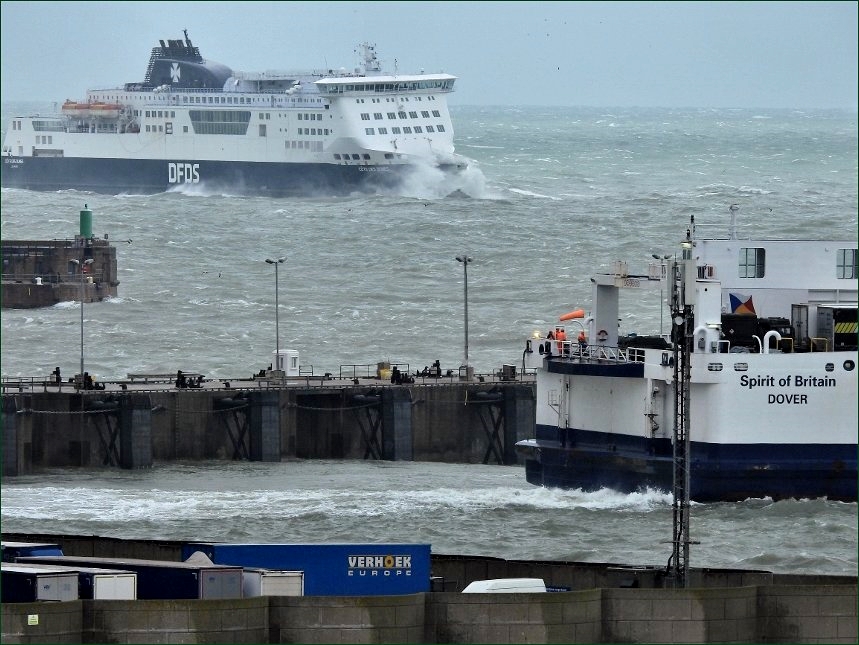 The rough weather goes on...last night was fierce here in the channel towns, must have been at least a Severe Gale 9, The timbers were a-rattlin' and a bangin' but all seems to be in one piece this morning. That's the Cote des Dunes approaching Port above in rough conditions while in the foreground the Spirit of Britain begins to move off.
Here are a couple of pictures from the archives by way of ermm 'celebrating' the rough weather. First up the Malo Seaways...remember that one....and further below the Pride of Burgundy still going strong here... both pictures taken in 2015.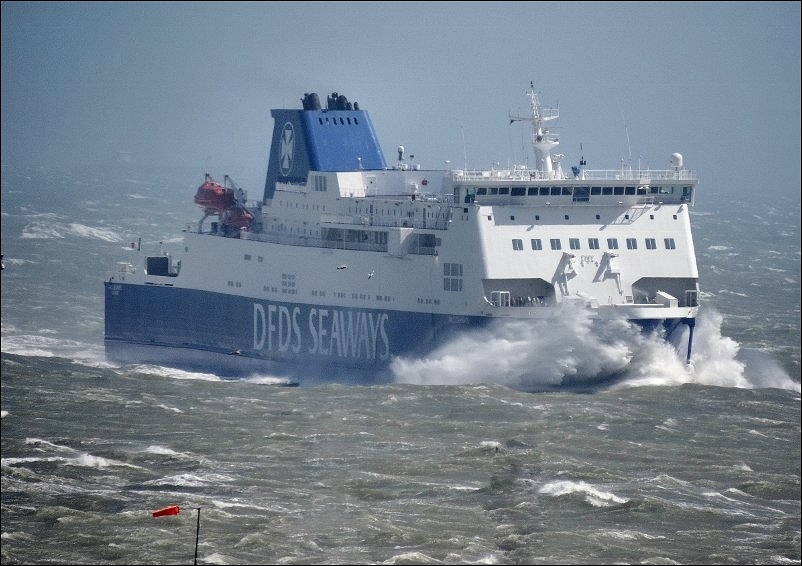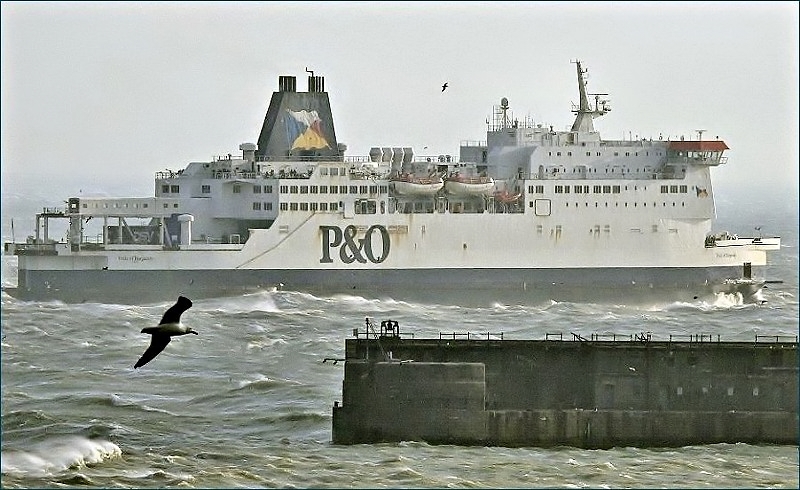 Del and Jan: thanks for those comments. Yes indeed the Raab admission was infuriating if not shocking. Some of these politicians circulating Whitehall are almost entirely London-centric and have no idea whatsoever about elsewhere..clearly..

"The Port of Dover handles up to £122bn, or 17%, of the UK's total trade in goods (Oxera Consulting LLP).
The Port processes 12 million passengers, 2.6 million lorries and 2.3 million tourist vehicles each year."
If those figures were based on EU only the percentages would of course be much higher.
Jeremy: Great pictures below (5861). You saved the day with that 'scoop' because yours truly failed to spot the departure and of course got no pictures, so was very pleased to see your pix below. That ship has not been here before ( off top of head ) so doubly well done.
Great shots!

PaulB
Saturday, 10 November 2018 - 06:46
Post 5862
Del Styan, Norwich
Well, our politicians never cease to amaze. 2 years on, and with days / weeks to go, the Brexit Secretary discovers Dover - Calais is discovered as a major trade route. What a shambles. Sorry, but you did mention it!

Friday, 9 November 2018 - 23:10
Post 5861
Jeremy Ward, Whitfield, Dover
Afternoon departure of the SAMSKIP INNOVATOR. Assisted by the two Tugs in very windy conditions.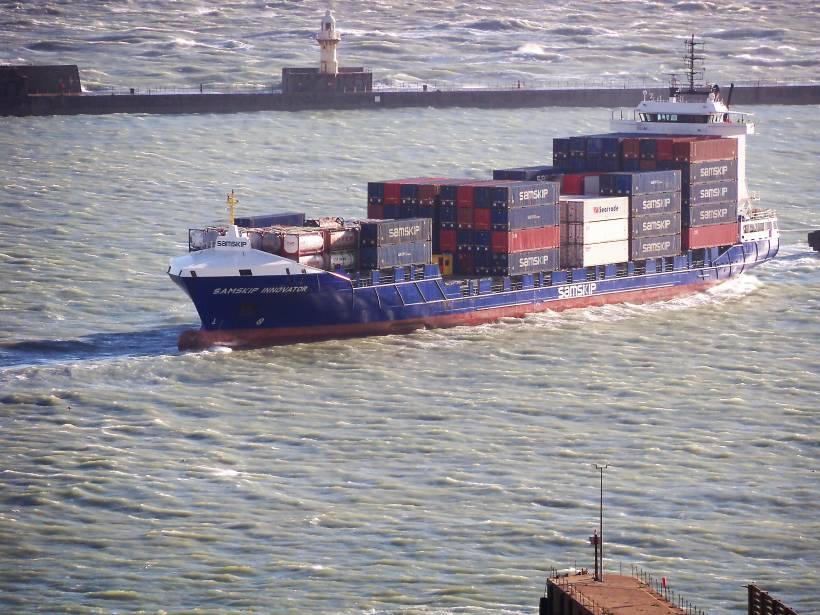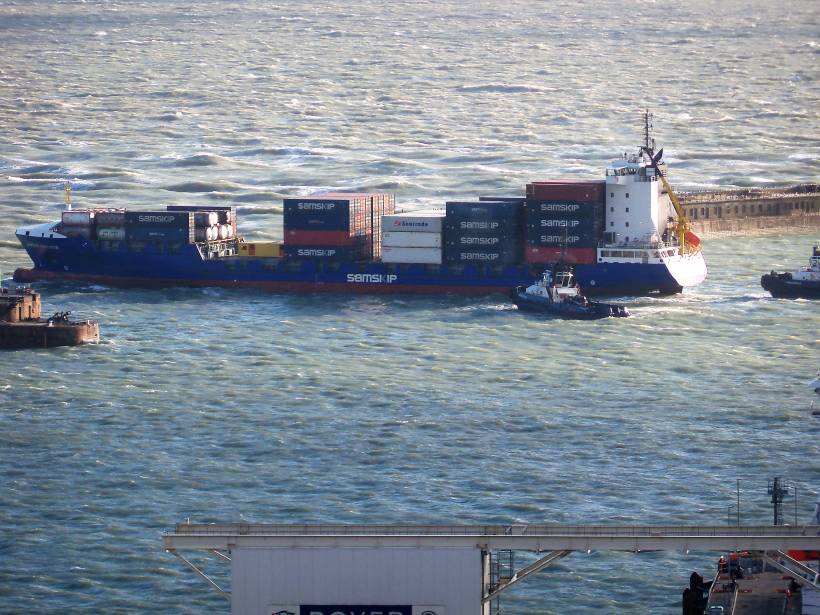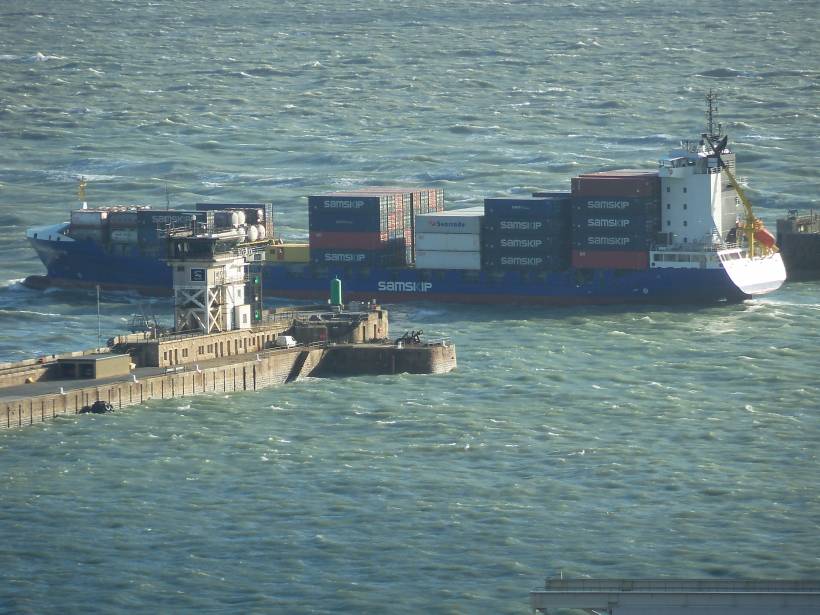 Friday, 9 November 2018 - 15:38
Post 5860
Jan Tranter, Dover
I agree, to see the article about our Brexit Secretary not realising that the Port of Dover, is one of the main crossings for trade and passenger crossings would be funny if it wasn't so serious.
It really makes you wonder what planet do our political elite live on, certainly not the the same as me a well travelled European.



Friday, 9 November 2018 - 08:27
Post 5859
Sea News, Dover
We are experiencing some rough weather....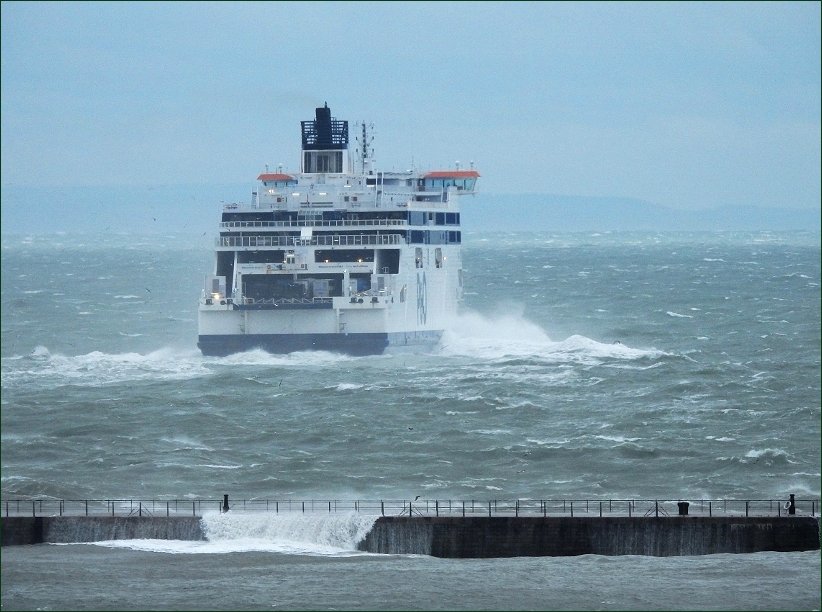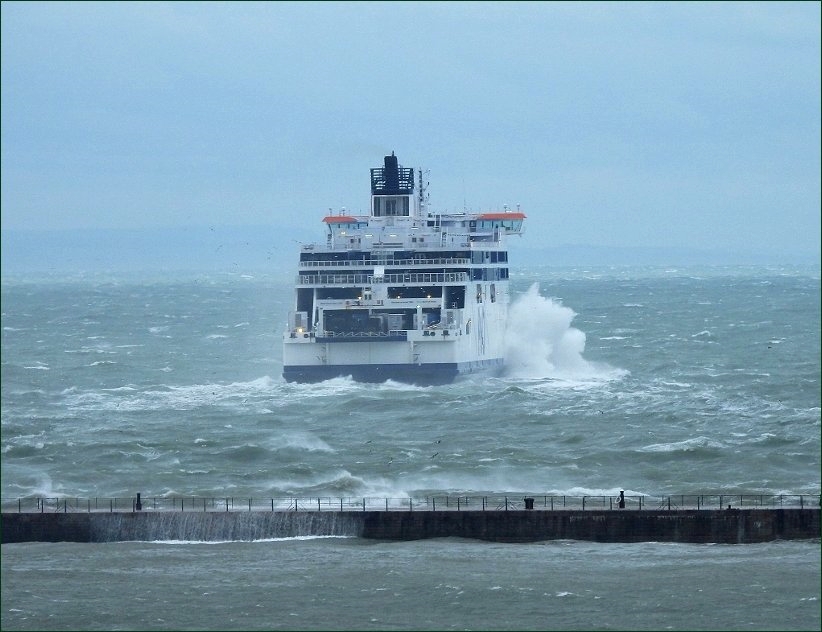 P&O's Spirit of Britain had just left through the western exit and we see her above making her way to Calais in the fairly fierce conditions of wednesday. Not a day for the fainthearted out there. But the work goes on...the trade goes on...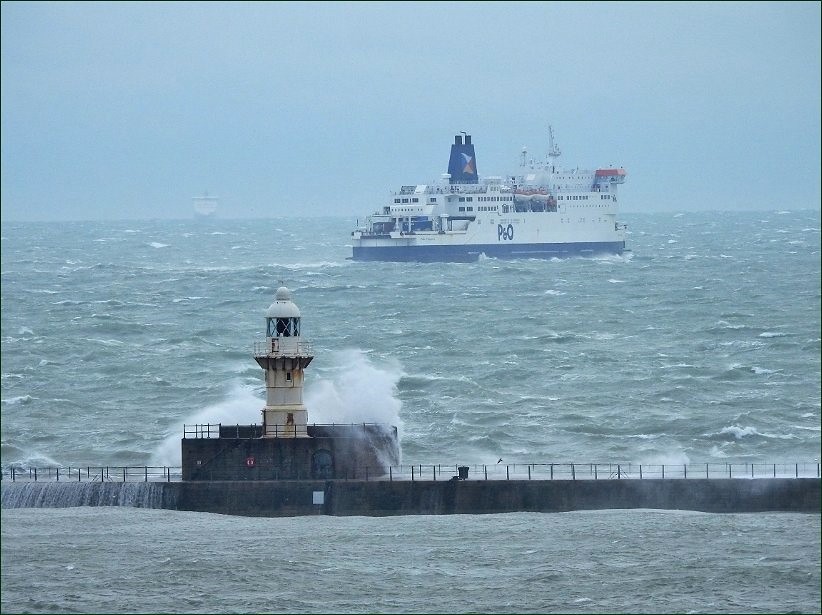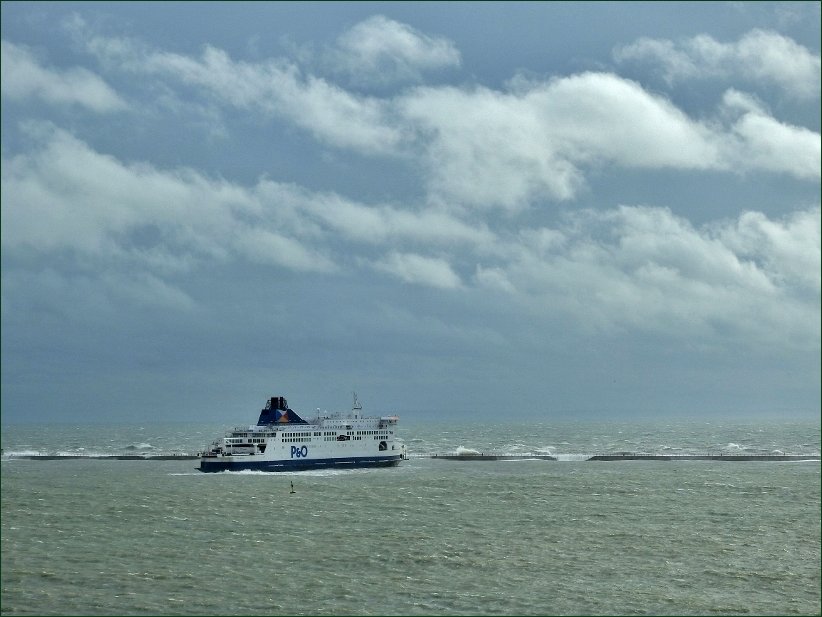 The next shot down shows the Pride of Burgundy powering her way across to Calais as the rough/tough conditions continue. The final shot above shows the Pride of Kent. She appears to be having a look over the near submerged embattled breakwater saying ...
" I'm not going out there!!"

I jest of course. In fact she had just been 'out there' and come in to port as per the norm. The Ferries are very much the unsung heroes of the nations trade. They keep going stoically in all weathers. Its painfully excruciating therefore to hear that our Brexit Secretary Dominic Raab doesn't appear to know there is a trade route between Dover and Calais. Hasn't he seen those stark images of the trucks lined up for miles along the M20 when things go askew. Isn't it sad to note that our destiny is in the hands of such fools. That story was on the frontpages of BBC/MSN/Newspapers etc etc last night.
Excellent collections below there Ted. Fab famous five and a nice 'sneaked in three'...lol !

You have a way with the camera Ted. Great shots.

Thanks for the tip Brian - will watch out for that one. Still pitch dark as I write.

PaulB
Friday, 9 November 2018 - 06:10
Post 5858
brian dixon, dover
hi paul, just a heads up a large container ship is due in later tonight/early tomorrow,i the ships name is samskip innovater… cheers brian.

Thursday, 8 November 2018 - 19:52
Post 5857
Ted, Canterbury
Thought I would just sneek in these three from Ramsgate.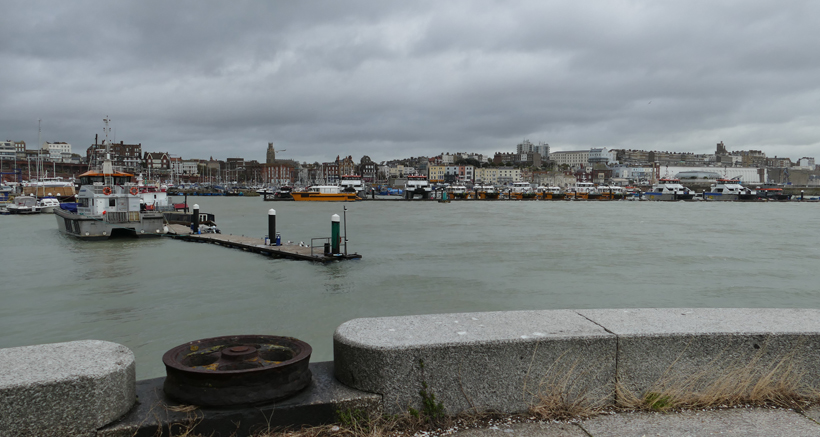 Due to the weather....all the windfarm vessels were in port.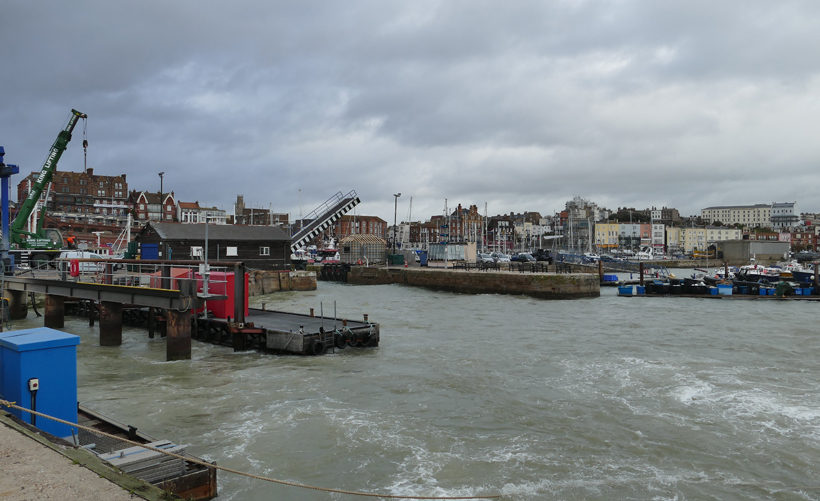 The contractors are still working on the lifting bridge but completion is due soon.
The small buildings either side of the lock gates contain the mechanism to operate the systems.According to planning permission they have to be boarded to blend in with their surroundings.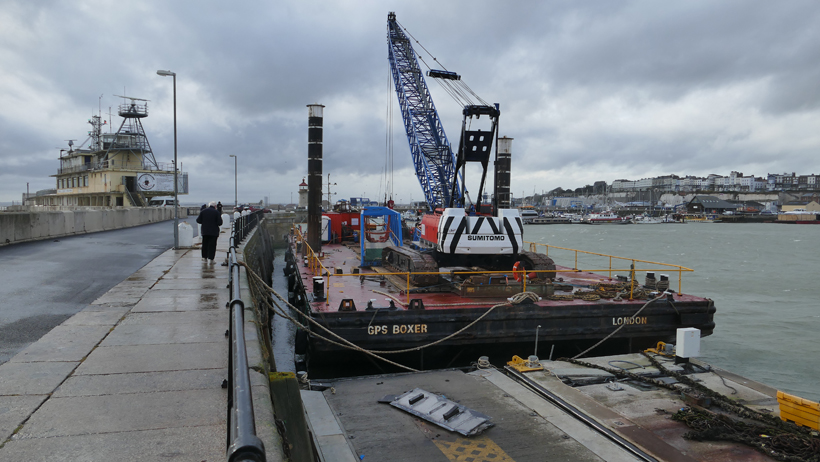 GPS BOXER is a crane barge which was used to lift out redundant pontoons which are no longer required by the Harbour.
Thursday, 8 November 2018 - 16:22
Post 5856
tTed, Canterbury
Five from Ramsgate.
A stroll around a very blustery Ramsgate Harbour yesterday.
A new siting for me the SPEEDWELL.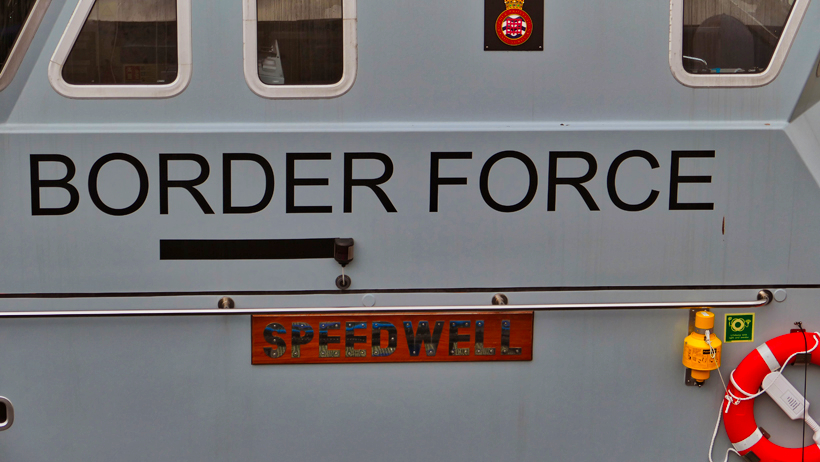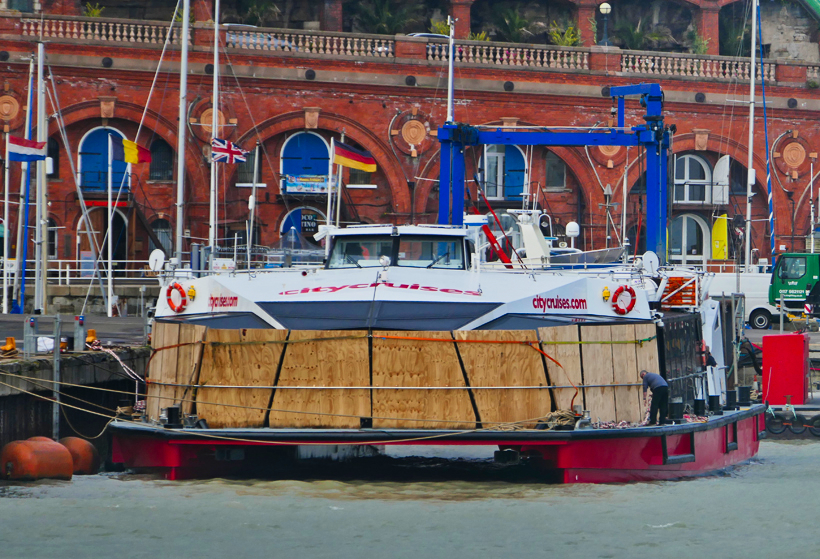 The MILLENNIUM DIAMOND under going engine trials after a refit on the Ramsgate Slipways Ltd.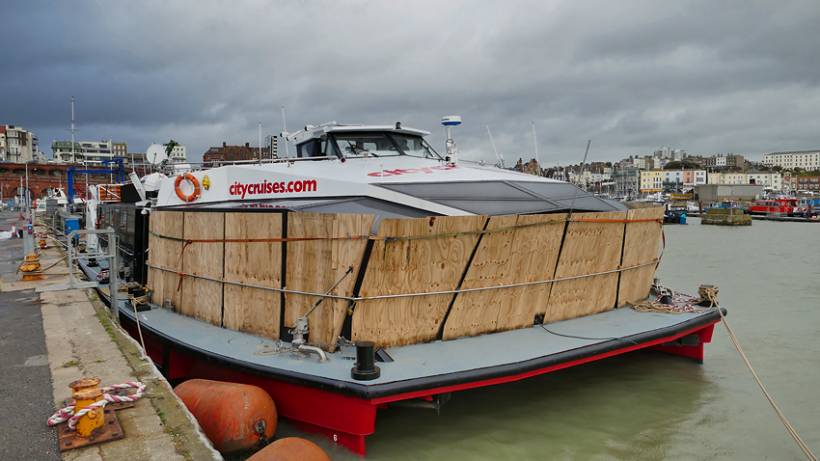 Well boarded up for her passage around to the Thames.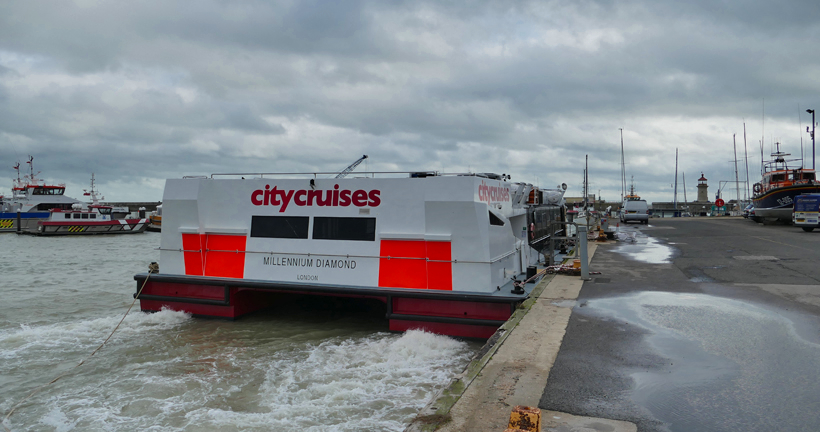 Full steam ahead..but not going anywhere.Once engine trials are complete and the weather abates she will head back to the Thames.
Thursday, 8 November 2018 - 16:02
Post 5855
Sea News, Dover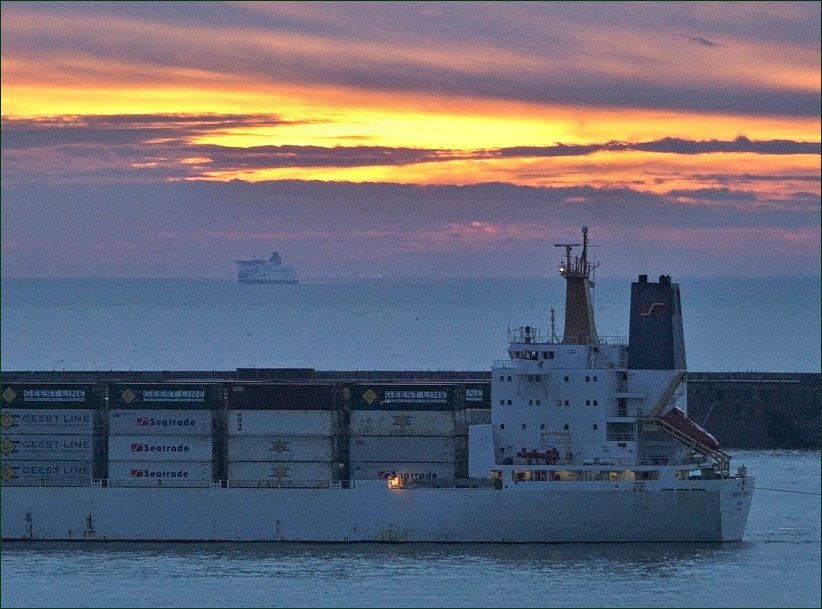 Just caught the tail end of Swedish Reefer above as she moved over to the Cargo Terminal in the early morn. She had just arrived after the departure of Atlantic Acanthus. Time of picture above: 06:49 Tuesday morning.
As we look across towards the Port of Calais from the Port of Dover, the early mornings this time of the year are often fused with dazzling colours...not so much in the late evenings. However the pictures below were indeed taken very late evening, just before night fell entirely...the sky is picking up reflected light from the sinking sun which is behind the camera. With said sinking sun the colours are normally in the other direction, but this time the sky was oddly colourful...moments before night. An old ancient Olympus, well past its sell by date, did the trick here..used because of its wide lens.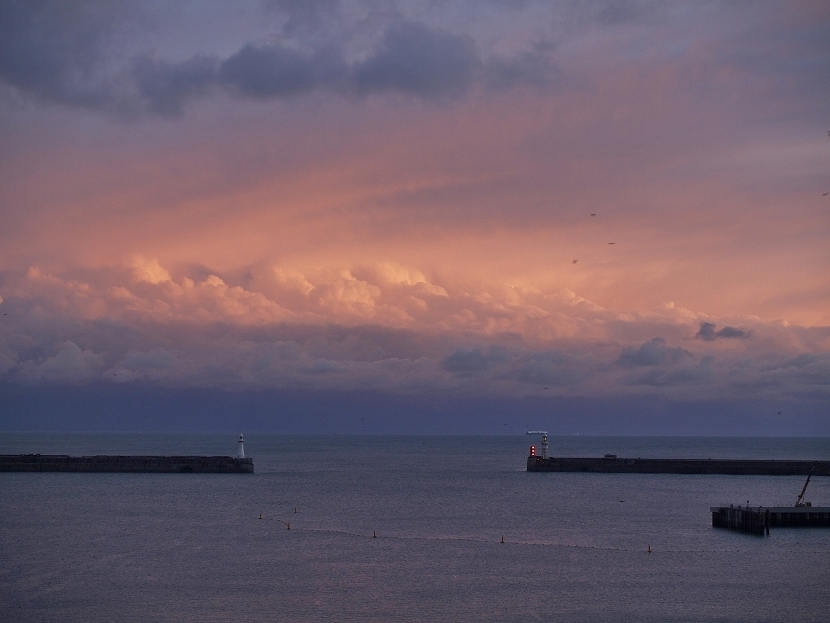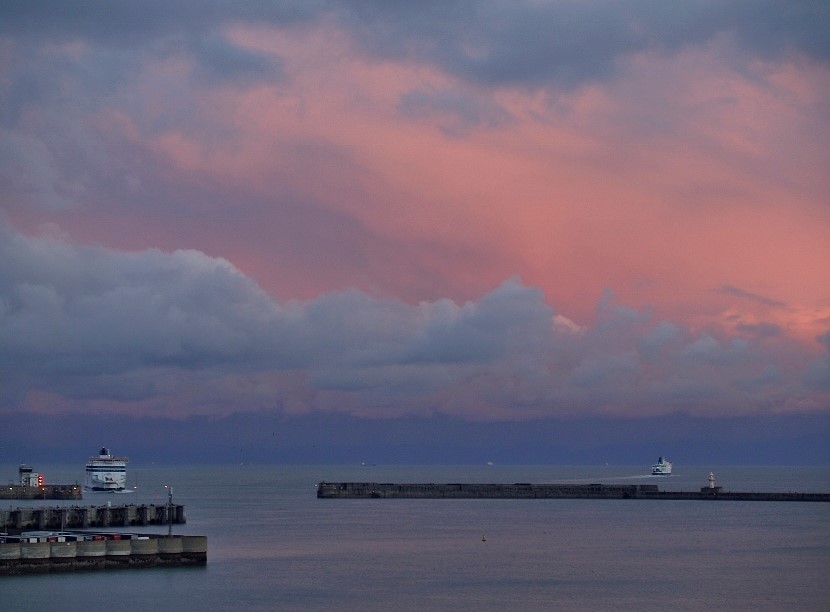 You caught the rough and the smooth below there Patrick. Yesterday was a rough oul day for sure.

PaulB
Thursday, 8 November 2018 - 06:24
Post 5854
Patrick, Marine Parade
From 'calm' to 'spray'. Contrasting moods of our harbour waters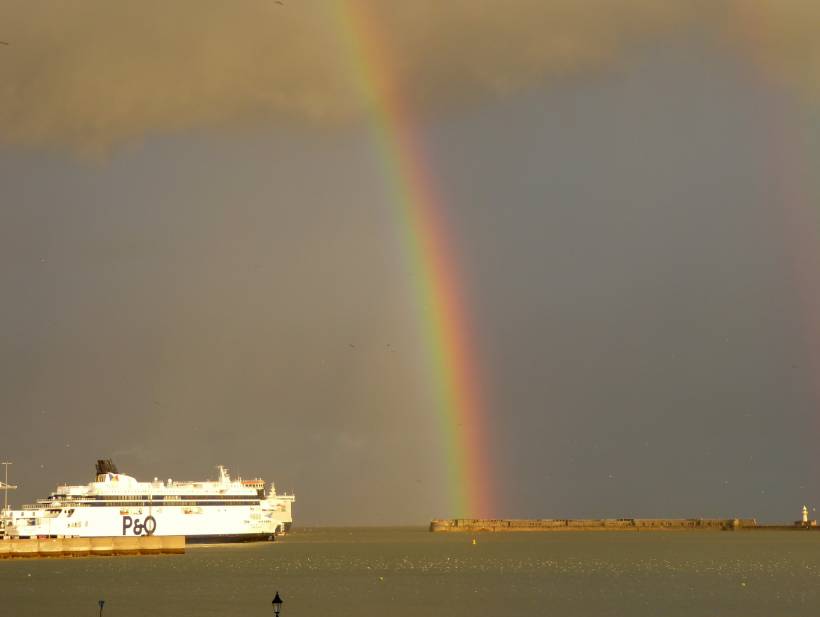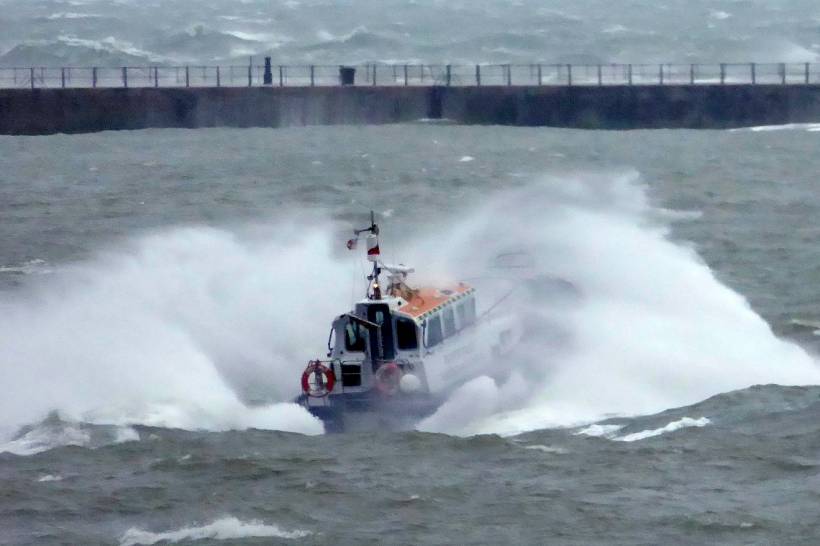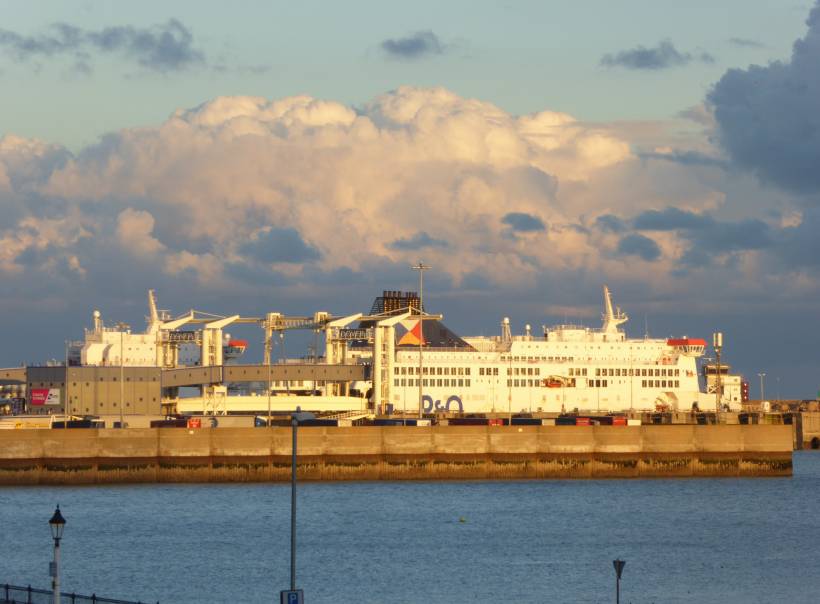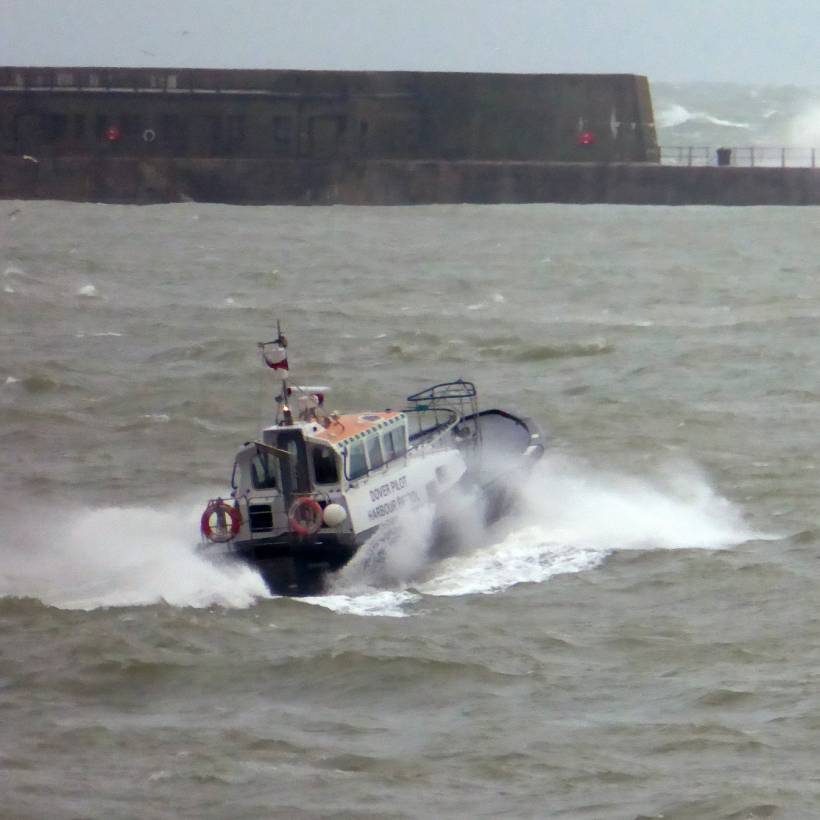 Wednesday, 7 November 2018 - 22:03
Post 5853
Sea News, Dover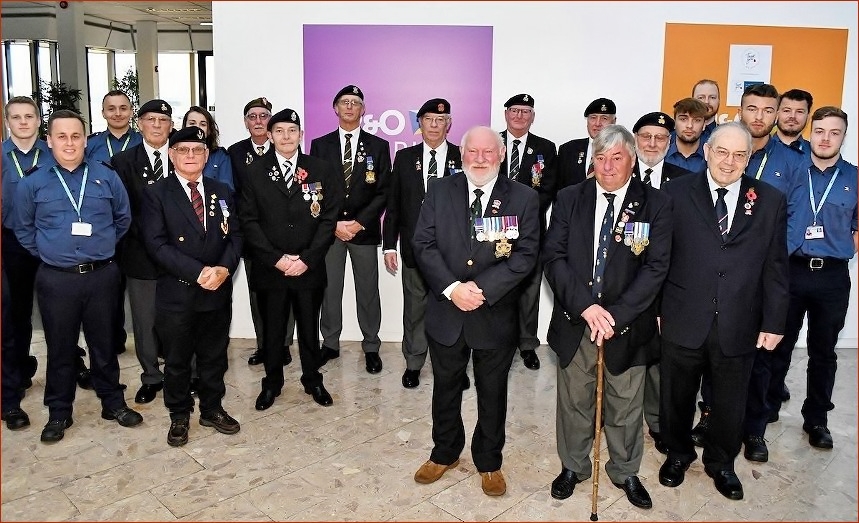 P&O FERRIES' APPRENTICES WELCOME ROYAL BRITISH LEGION VETERANS....
..........TO MARK 100 YEARS SINCE END OF WORLD WAR ONE
Release time: immediate
P&O FERRIES' apprentices turned out in force last week (2nd November) to welcome 12 veterans from the British Legion to a lunch marking the 100th anniversary of the end of the First World War.
The veterans, who had served in theatres including Northern Ireland during their years of military service, were marking the Royal British Legion's 'Thank You' campaign, which remembers some of the individuals who took part in the war a century after the event.
The ex-servicemen, some of whom had worked for P&O Ferries after leaving the forces, enjoyed a World War One-themed lunch in the ferry and logistics company's Kent HQ. On the menu was Maconochie stew, a beef dish which had been popular with soldiers serving in the trenches on the Western Front, and fish sausages, white fish and rice coated in breadcrumbs, which was first made in 1916.
For pudding, the men enjoyed trench cake - a fruit cake with no egg - which was often sent to soldiers in the trenches by their families at home.
Ted Smith, Vice Chairman of the Kent Royal British Legion, said: "P&O Ferries gave us an absolutely wonderful day, they looked after us really well and made us very welcome. On behalf of all the veterans I would like to say a big thank you."
In the final Centenary year, P&O Ferries has partnered with The Royal British Legion to say 'Thank You' to the First World War generation who served, sacrificed and changed our world. The 181-year-old company has a long association with the Armed Forces, losing 80 of its ships during World War One, 182 in World War Two and sending another five to serve with the Task Force in the 1982 Falklands Conflict.
Jacqueline Burns, Corporate Communications Officer at P&O Ferries, added: "We are proud to be a longstanding supporter both of the Royal British Legion and also the veterans they support. It was a privilege for our apprentices to be able to meet these men who had made such sacrifices for their country."
ENDS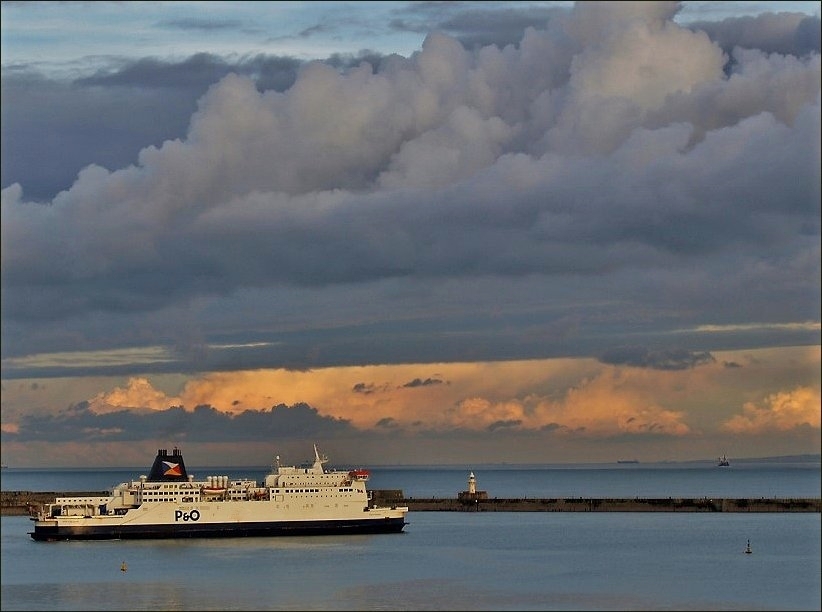 P&O's Pride of Burgundy.
Many thanks once again to the team at P&O Ferries for the information above...a fascinating item there..

* *
As promised some random if difficult shots below now of the arriving Atlantic Acanthus, as mentioned before conditions were difficult and the pictures of the new arrival were a bit weak, but with the computers help here we are...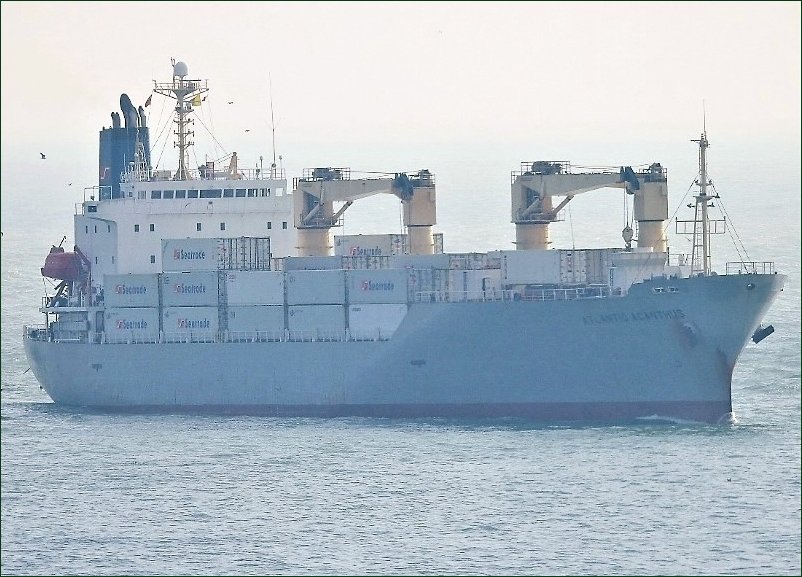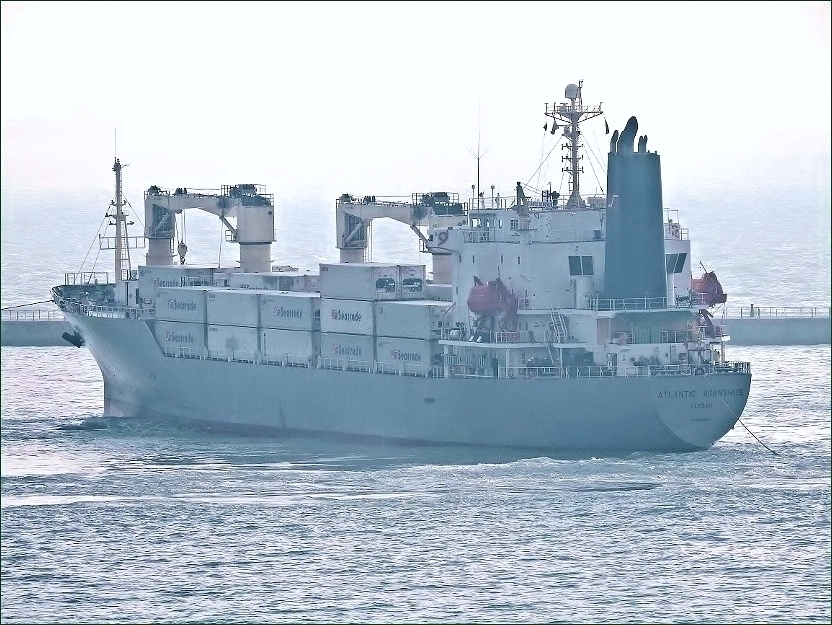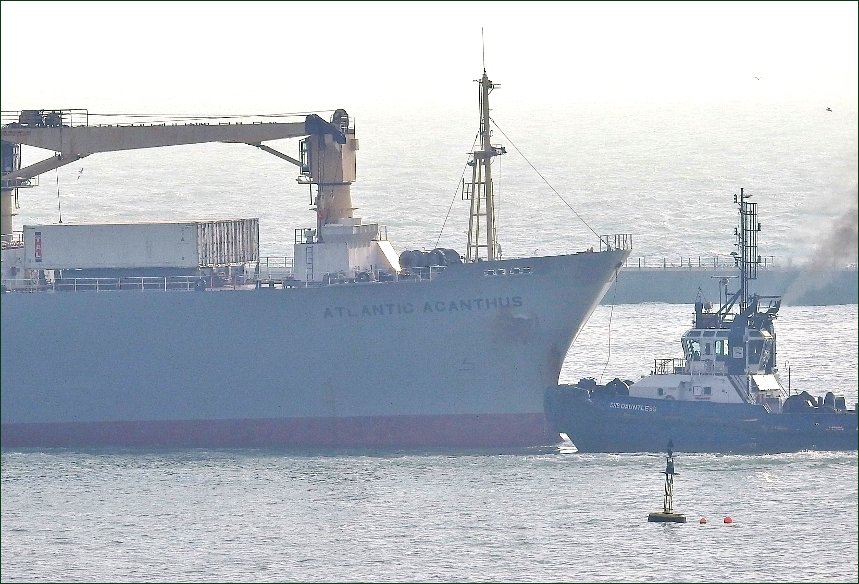 See also 5852 for another picture of Atlantic Acanthus.
She has since left us and within a day Swedish Reefer was in...

PaulB

Wednesday, 7 November 2018 - 06:37
Post 5852
Sea News, Dover
The Port of Dover is delighted to announce that the official launch date for this year's bigger and better White Cliffs Christmas ICE-travaganza is Sunday 2 December 2018.
_____________________________________________________________________________________________________
The historic Dover Marine Station (Cruise Terminal One, Dover Western Docks) will once again be beautifully decked out with Christmas decorations and will feature ice-skating on the fantastic indoor real ice rink, Father Christmas in his grotto, rides including bumper cars, market stalls, Christmas activities, a new bar managed by locals Breakwater Brewery, a tea room and many delicious food outlets.
There will be a packed programme of entertainment for the launch from 10:00 until 20:00 including live music from local bands and Father Christmas' arrival on his sleigh pulled by real reindeer.
Free entry and parking is available throughout the event duration until Tuesday 1 January 2019.
Booking for ice-skating and Father Christmas will be available from early November on www.whitecliffschristmas.co.uk
Group bookings for schools, please contact events@doverport.co.uk
This year's event is kindly sponsored by DFDS.
ENDS
Its always a great Christmas event above...great fun...food and wine etc etc.. The ice skating is a joy for one and all.


The colourful dawn over the approaches to Dover a few mornings ago....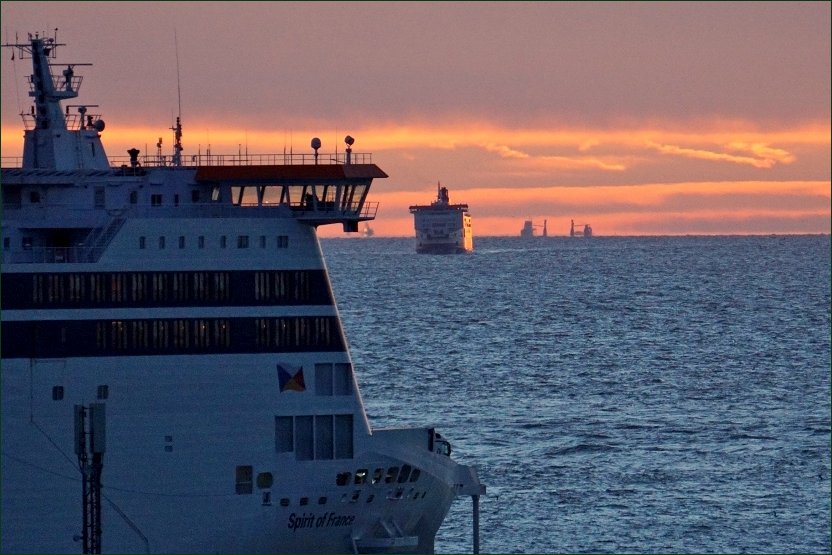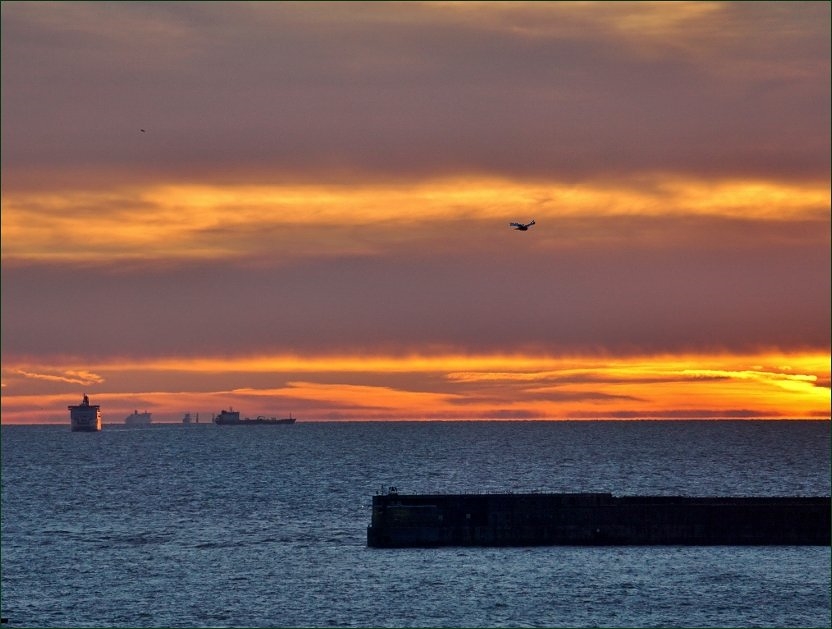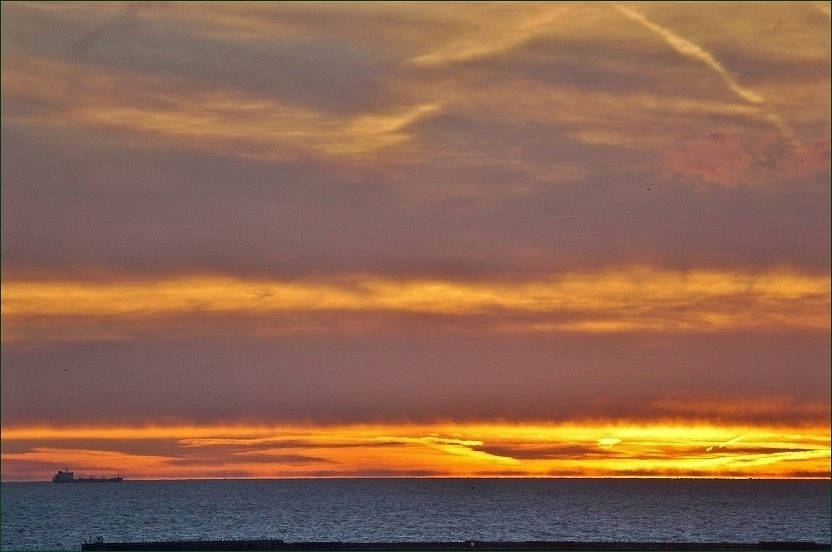 The not so colourful morning yesterday (Monday)..slate grey in fact, for the first arrival in Port of Atlantic Acanthus. We haven't seen this one before. Will aim to have a few more pictures of the ship to follow along in due course...the other pictures unfortunately are very misty and very grey...will see if I can get something presentable/useable.
PaulB
Tuesday, 6 November 2018 - 06:03