Wednesday, 24 April 2019

WWW.DOVERFORUM.COM/SEA-NEWS
Featuring all the ships that come and go and work at the Port of Dover ..
... with further coverage of the surrounding ports.
Sea News Dover
Port of Dover: Brexit Resilience 6123
DFDS: For apprentice information see 6125
Premier Inn completes see 6149 plus
P&O: Brexit Buffer.. Free Cancellations 6176
DFDS: ORCA 6179
P&O: Jobs Fair/Apprenticeships 6187
Port of Dover: New Cargo Manager see 6205
Use our SEARCH ENGINE below to find all sorts on the SEA NEWS pages....
type in the topic and away you go, or if you have the post number as shown above, just type it in the box,
more than - 6000 - nautical posts now.
Posts are welcome. just click 'Add Your Comment' below. Max of 5 pictures preferred although we can stretch that for special stories..
Sea News Editor Paul Boland - send info or pix to dover7@msn.com. Always welcome.
CRUISE CALLS:
https://www.doverport.co.uk/cruise/find-a-cruise/
To show your pictures at their best..it could be worthwhile resizing before posting to
840
pixels wide.
All pictures on these pages are the copyright of the owners and must not be reproduced without permission.
Post 6168
Sea News, Dover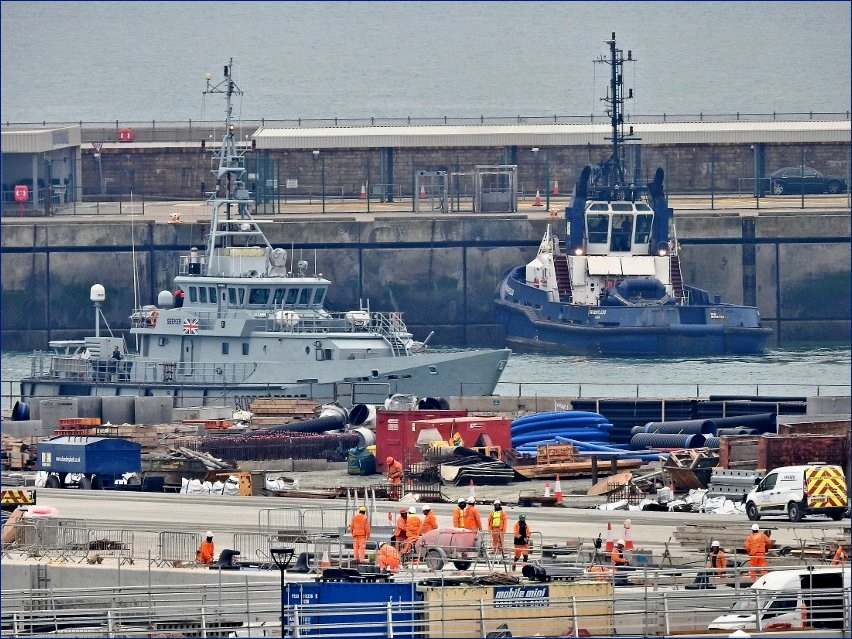 A great collection of pictures in the post below there Sarah, really great to see those close-ups. Ace work indeed. The picture above there from yours truly is slightly odd...it also shows Border Force Seeker. It was taken on...let me see... yes Thursday morning. The picture has the look of a 'fifties sci fi movie' about it, with all those men in the orange suits and white helmets, you can see them there in the foreground. Was quite surprised to see Seeker. While in the background we see tug Dauntless valiantly holding the Admiralty Pier in place!


Well Del yes its the oddest thing...the nightmare goes on. All our sitting MPs seem to know what they don't want, but seemingly have no idea what they do want. We now have another couple of weeks to try and find a solution. But it has all got very nasty, particularly amongst the Tories who are absolutely scathing with each other.
Theresa May is trying to fall on her sword, but somehow keeps missing the sword !!
PB
Saturday, 30 March 2019 - 06:14
Post 6167
Sarah, Ramsgate
Following on from Paul's post I took some photos of HMC Seeker leaving Ramsgate today to go on duty. Regarding the other Cutters, Vigilant & Searcher have now been joined by Seeker which recently returned from Gibraltar. Protector has returned back from the Med she is currently at Plymouth receiving some TLC before returning to duty. Valiant is either still in the Med or has been sent to Gibraltar to replace Seeker.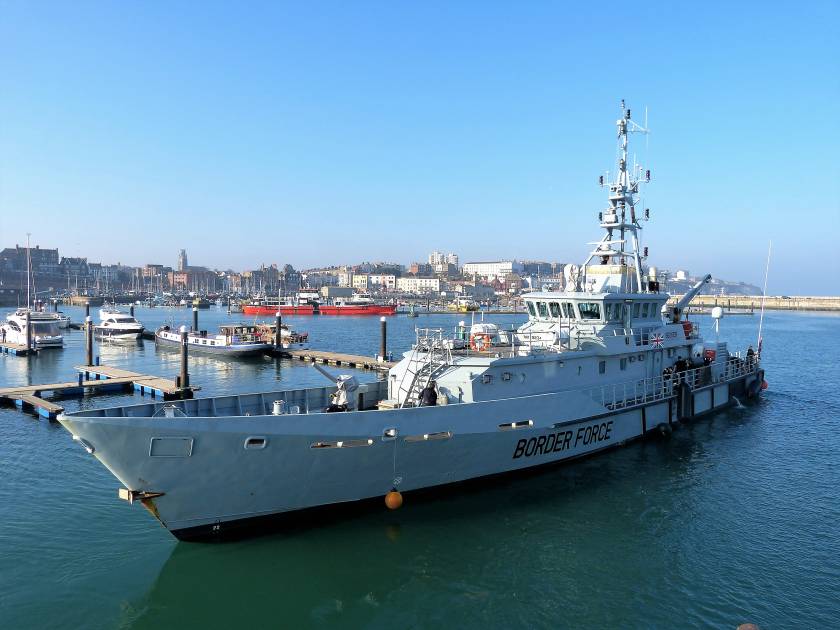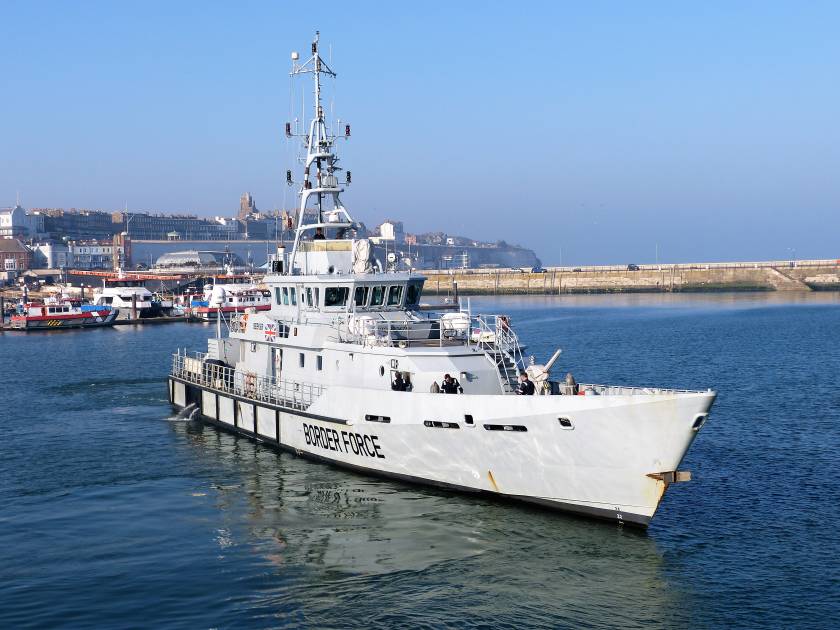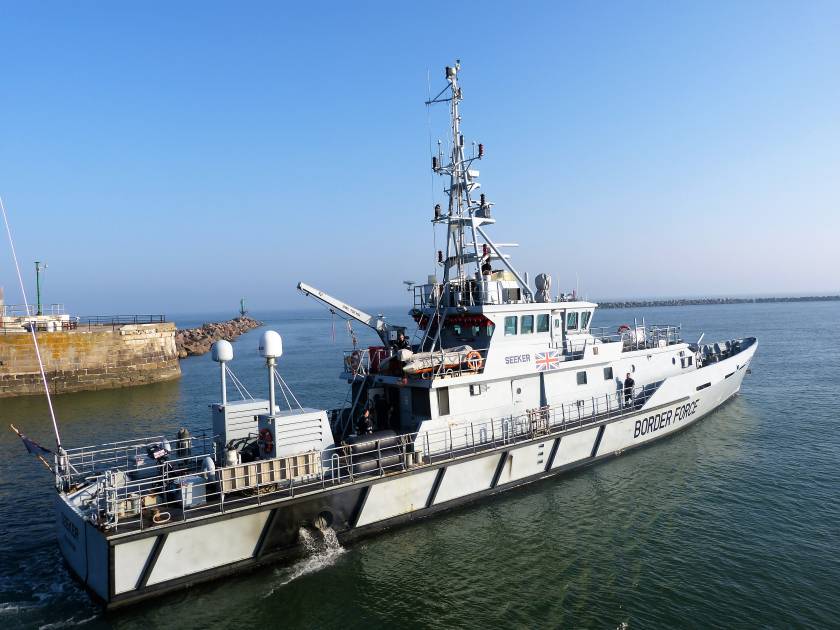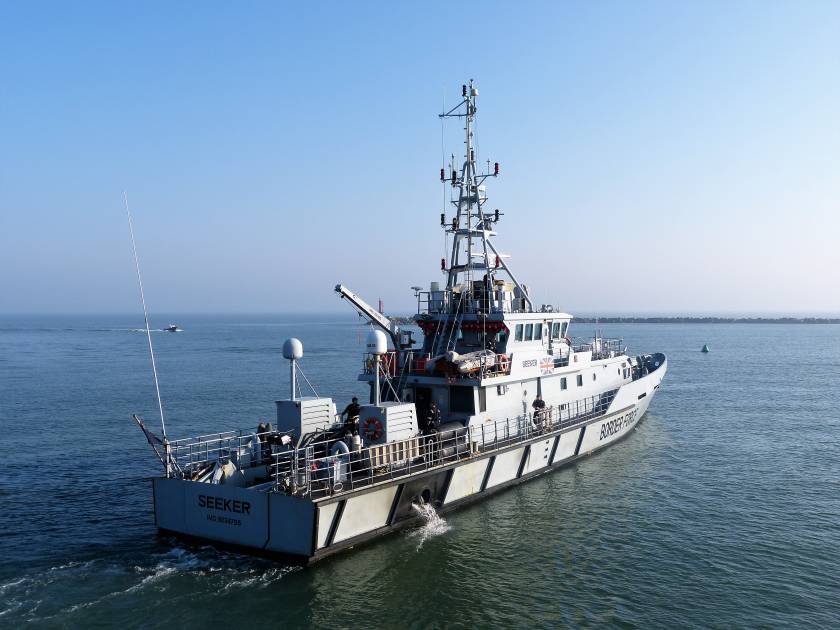 Seen with Estuary Elan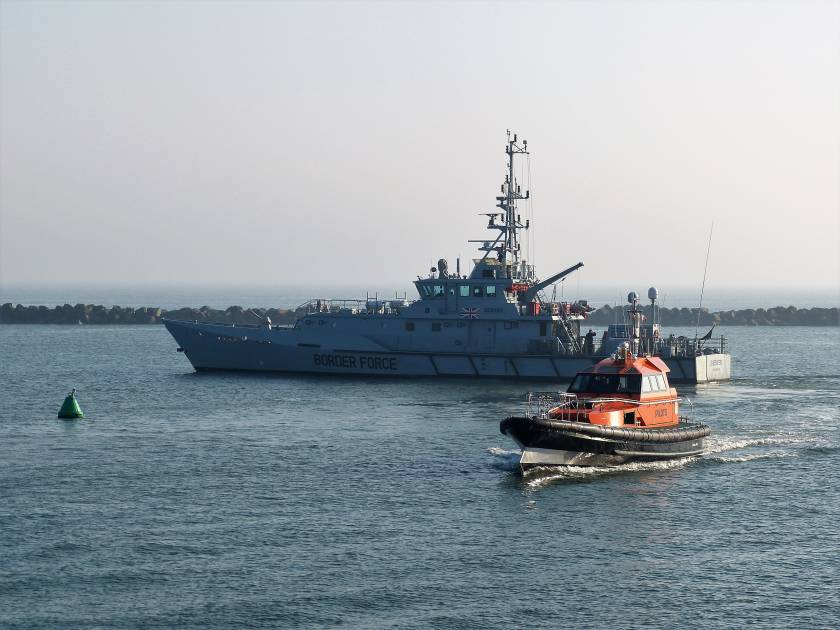 Friday, 29 March 2019 - 23:30
Post 6166
Del Styan, Norwich
11.00 on 29 March, and we still seem to be " in Europe ". Its a wonder Mr Trump hasn't suggested a wall yet.

Friday, 29 March 2019 - 23:13
Post 6165
Sea News, Dover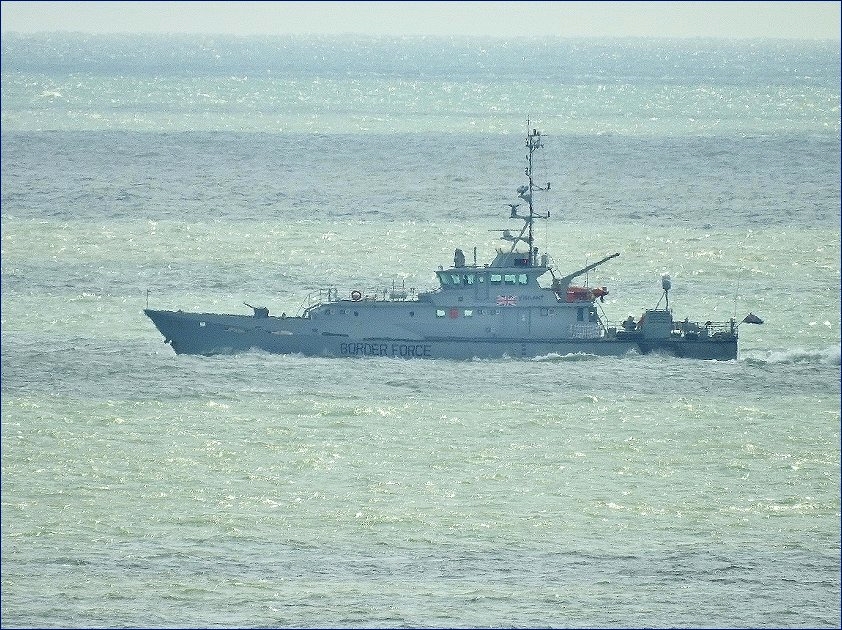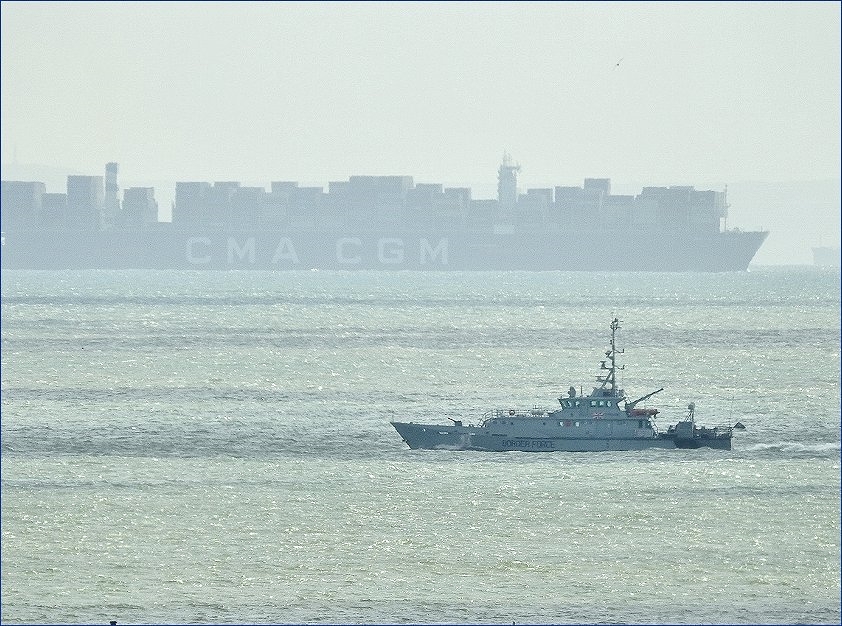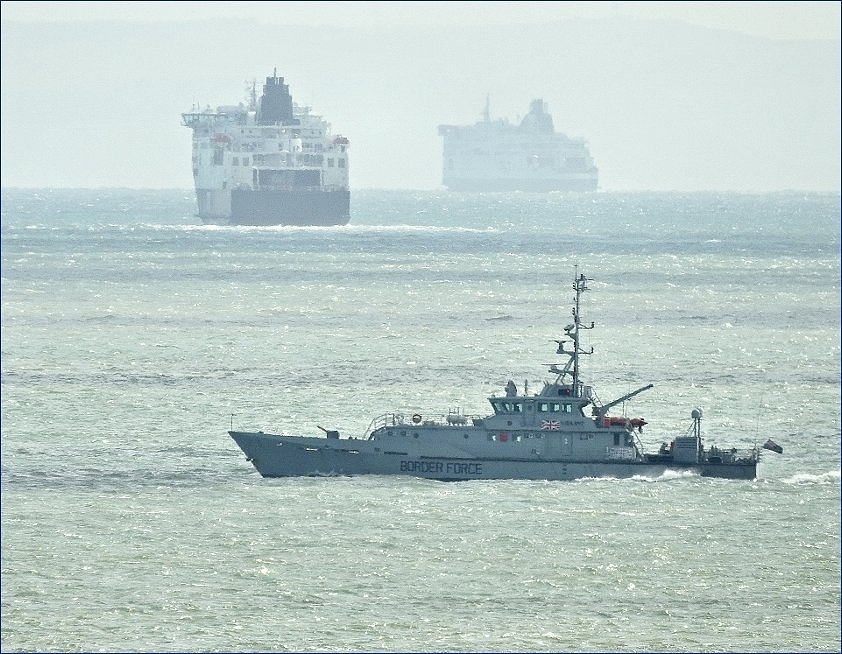 Above there we have Border Force Vigilant powering by the Port of Dover a couple of days ago...cutting a dash for sure. The cutter was going at considerable speed so may have had a..ermmm..pressing engagement!
As we have heard on the news, there have been yet more migrant boat incursions, so its a busy time for the Border Force. And...there are more vessels now...we had a pic of Protector recently, above we have Vigilant, and Seeker was spotted here yesterday...picture will follow in due course...still in camera, will catch up. So it looks like Home Secretary Sajid Javid actually kept his promise, was able to deliver, and got them back from the Mediterranean.
From the BBC...
"
Two children were among 18 migrants intercepted off the Kent coast in two small inflatable boats after crossing the Channel. They were all brought to Dover and transferred to immigration officials.
"
Just caught the Lifeboat yesterday late afternoon as she powered off into the distance. Although bright, the visibility was poor at the time, so the picture below isn't great but the best we could get before the distant mist took hold. The picture is a bit forced. Looks like an emergency callout...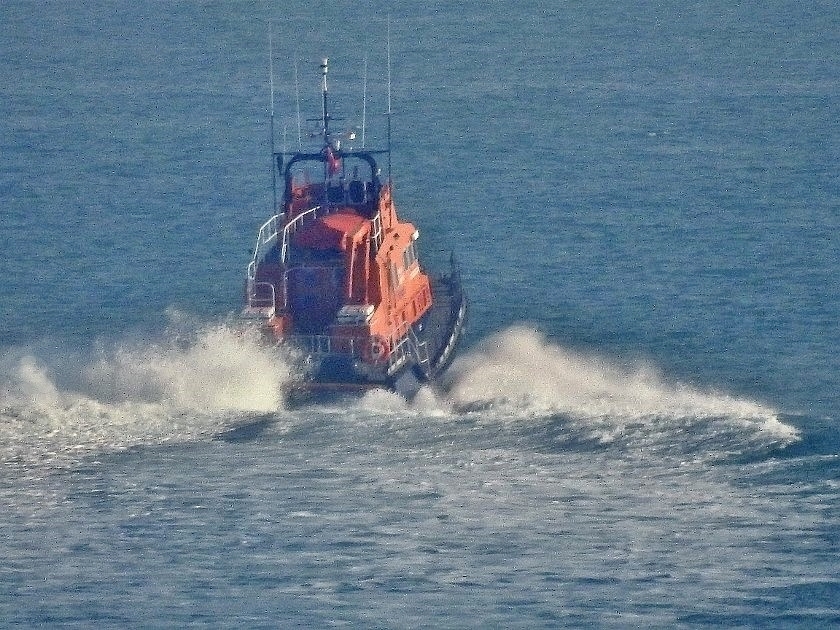 The foghorns wail as I write...
PaulB
Friday, 29 March 2019 - 06:55
Post 6164
Sea News, Dover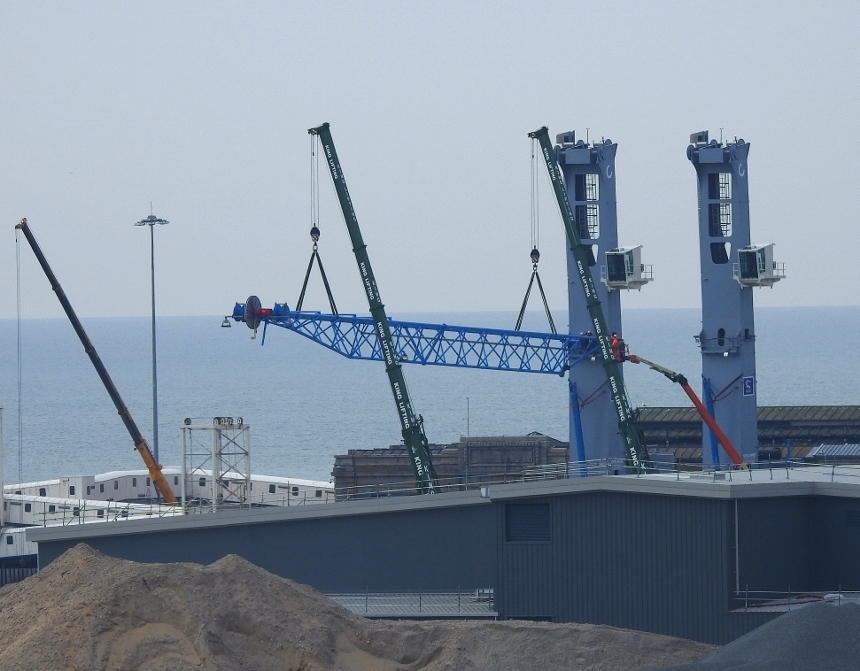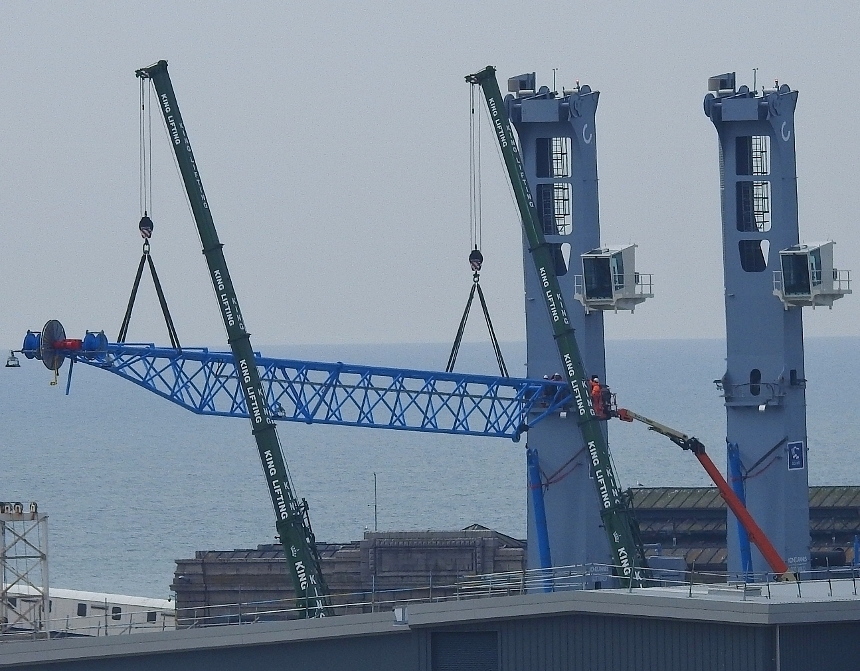 Some pictures above there from yesterday showing the new cranes being further assembled over at the new western cargo terminal. We will have more pictures in due course. The pictures have been pushed as large as we can go so that hopefully all can see ok. The cranes have also recently had a red warning/safety light fitted to the top. As mentioned...more pictures in due course. Things are taking shape with speed.
Below we have a moving floral tribute on the small pier across from the Premier Inn. A substantial and impressive floral collection in place there now as you can see. We also have further pictures of the people laying them, but in case those laying the flowers are grieving … well its best not to use them.
Yours truly not sure of the circumstances behind the tribute... so if anyone knows...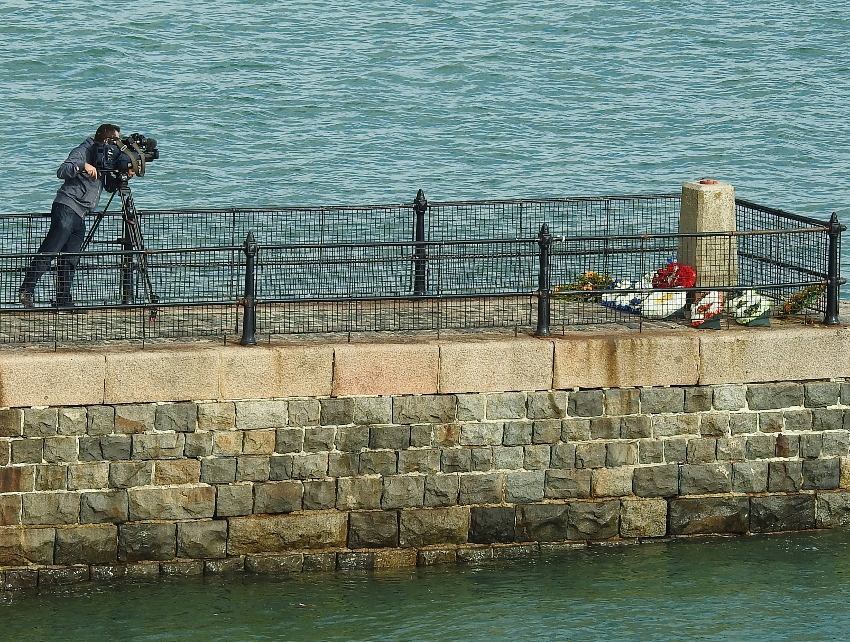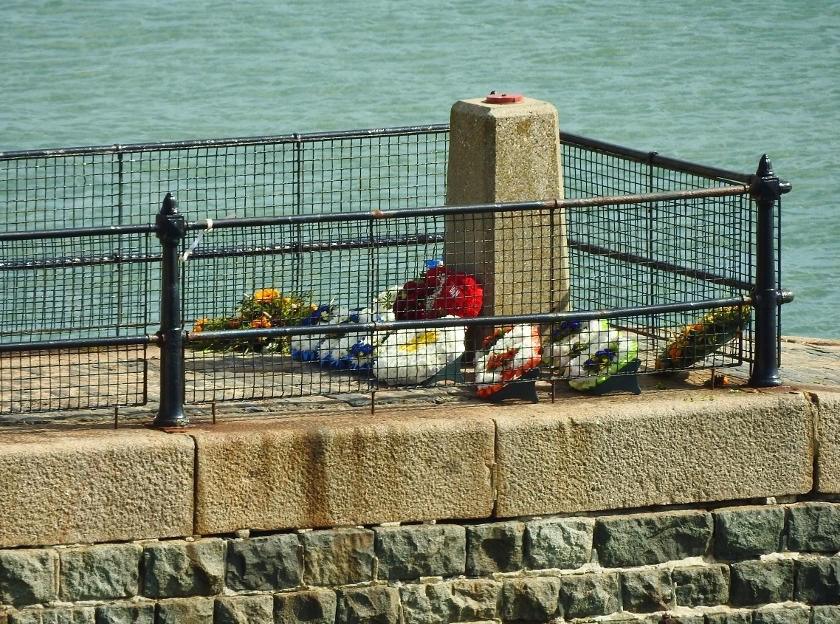 As you can see a hugely impressive collection of flowers above there ….
PaulB
ps: more Border Force pictures to follow along soon..
Thursday, 28 March 2019 - 06:02
Post 6163
Sea News, Dover
Atlantic Reefer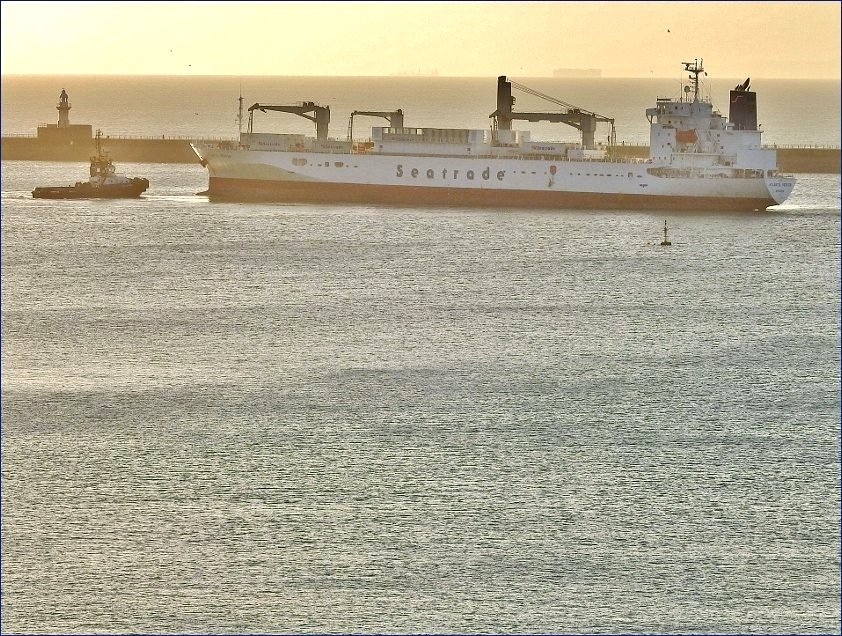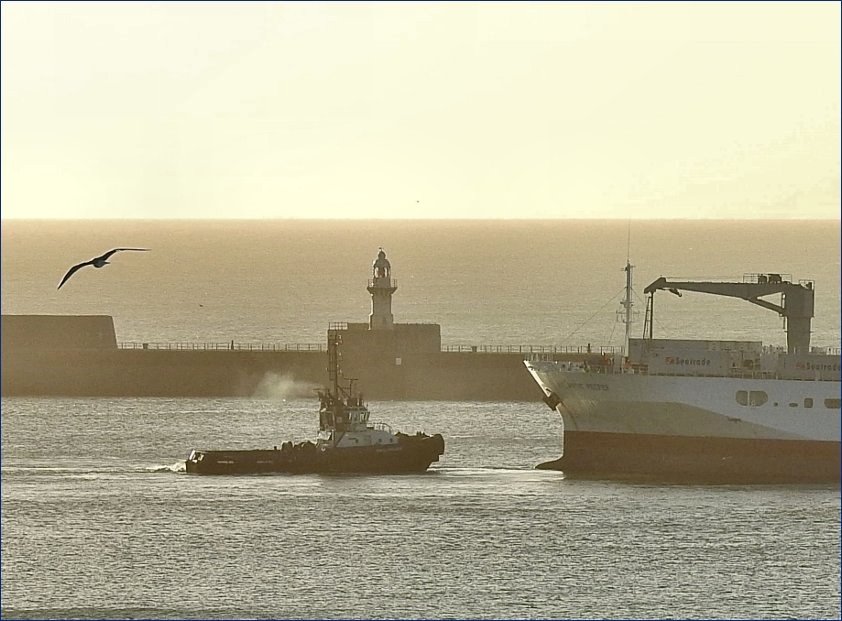 Sea News appears to have gone reefer mad at the moment with lots of them on show. The pictures this time above show Atlantic Reefer as promised. She stayed just a fairly short time, arriving Sunday morning, departing Monday morning… and there she be. Off to Vlissingen in the yellow early morning light...
The pictures below show Toploader yesterday removing the Exclusion Zone marker buoys. The yellow chain and flashing buoys are now gone and just two navigation buoys in blue have replaced it all, and these have been situated close to the entrance to the new marina. They flash a blue/green light at night...and very nice too.. very welcoming. Now that the Exclusion Zone is gone yours truly will be able to swim 20 lengths of the harbour every morning before breakfast...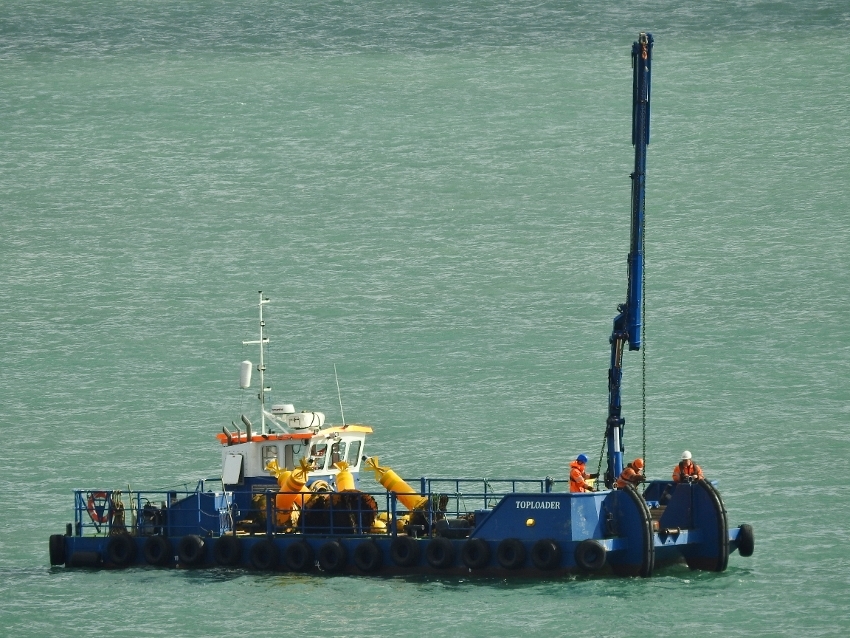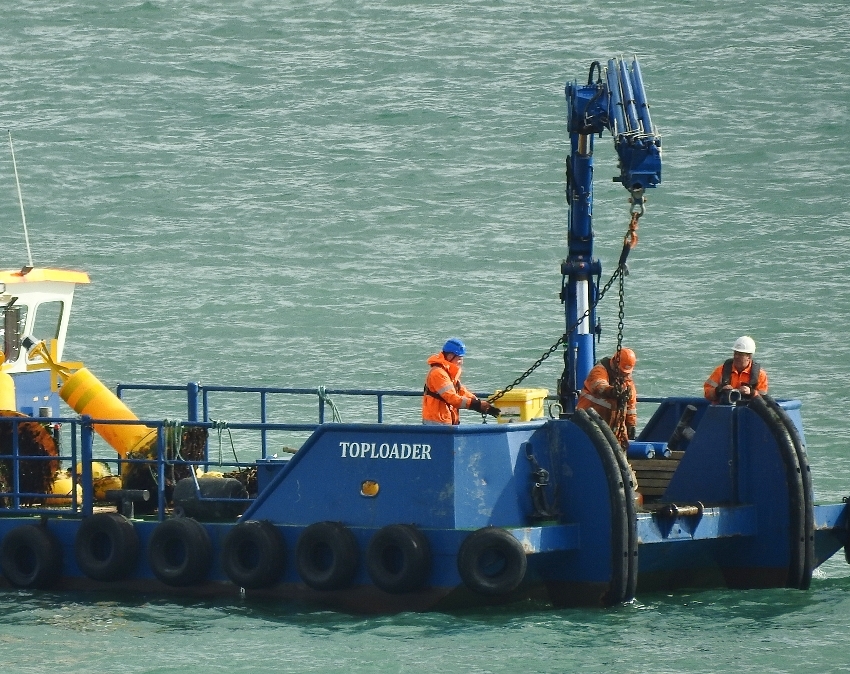 PaulB
Wednesday, 27 March 2019 - 06:31
Post 6162
Sea News , Dover
The Atlantic Klipper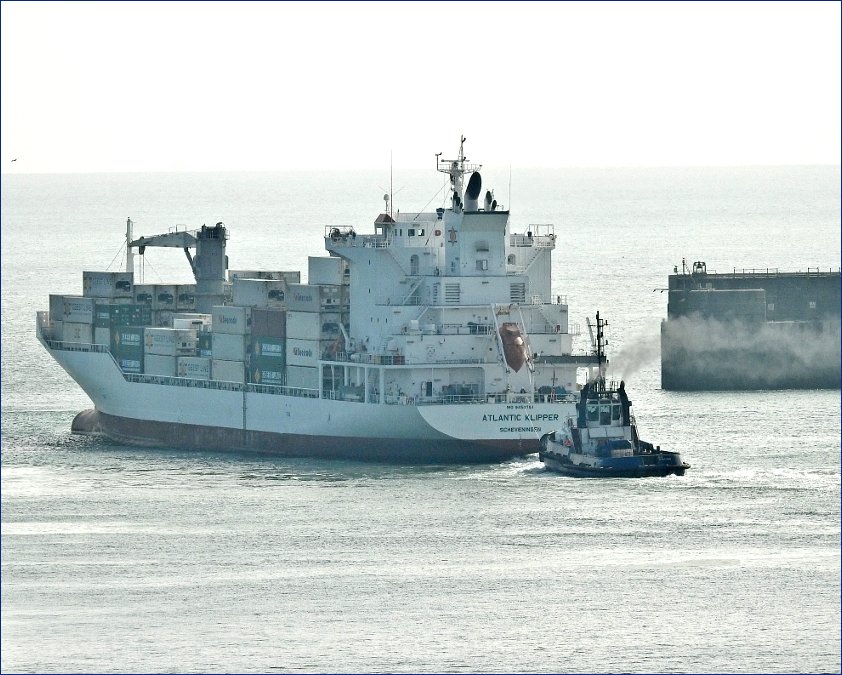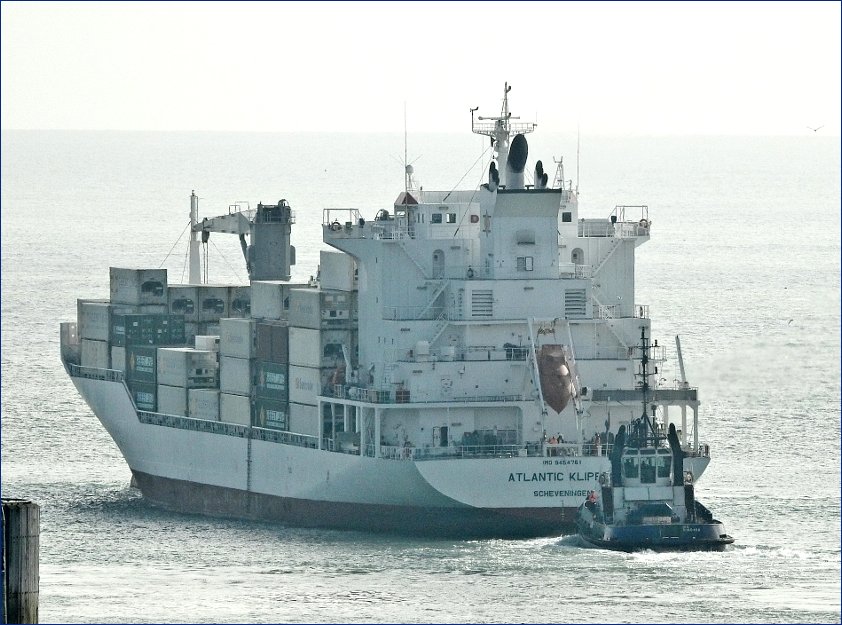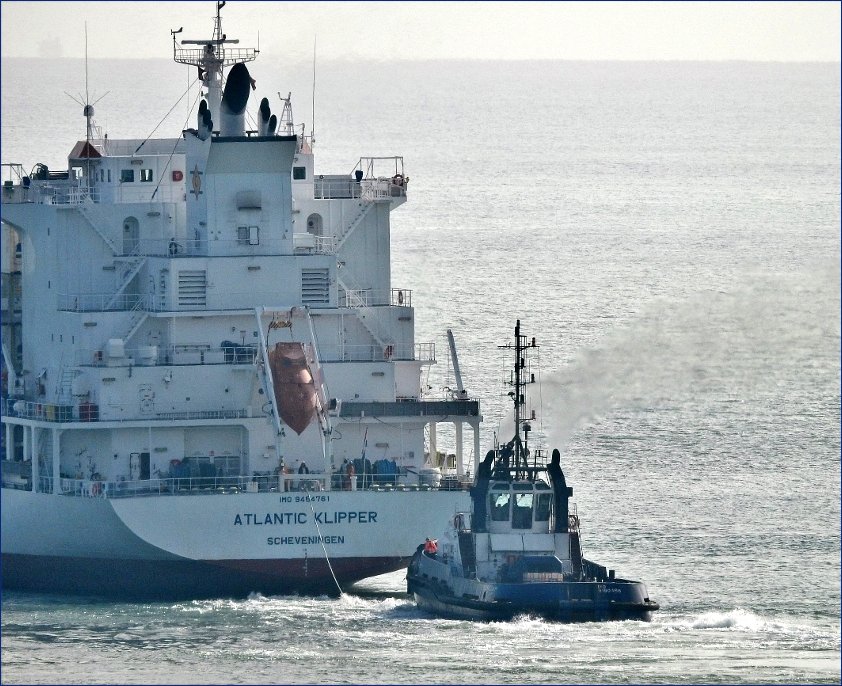 The above pictures show regular favourite the Atlantic Klipper moving off on a high bright Sunday morning, last Sunday morning in fact ..the 24th, she was heading all the way across the afore-named Atlantic to Bridgetown in Barbados.. a long haul once again. No sooner had she left when in to Port came the similarly named Atlantic Reefer...more on that one later. So 'twas a busy Sunday morning for the cargo terminal....
PB
ps: Doughty is the tug in action there.
Tuesday, 26 March 2019 - 06:36
Post 6161
Sea News, Dover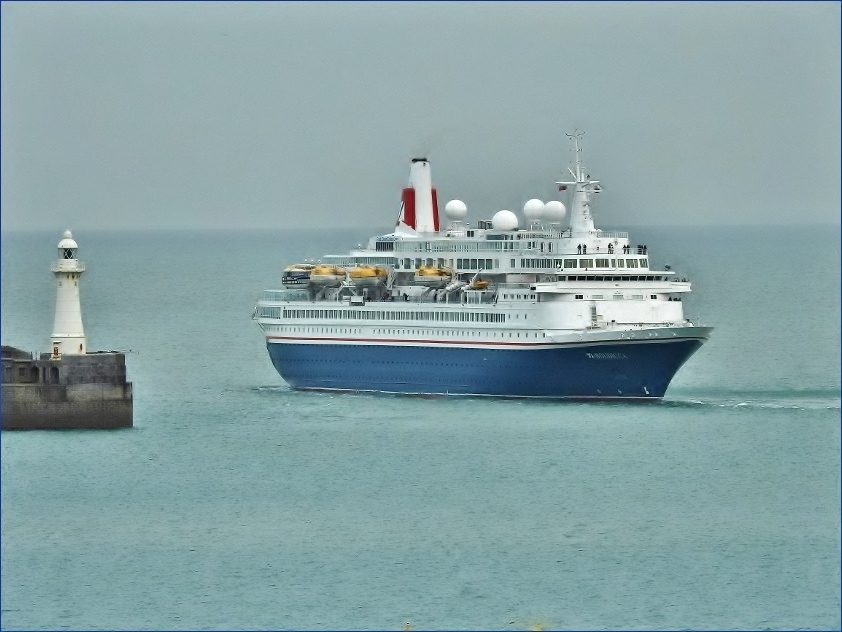 Top picture shows Boudicca once more...picture taken on Saturday evening as she moves gently astern through the western exit. She was off on a mystery cruise...
Yours truly couldn't resist a zoomed-in shot below of the passengers on the top deck as they take in their last glimpse of Dover for a while...searching no doubt for yours truly's 'observation tower' which is clearly amongst the local highlights...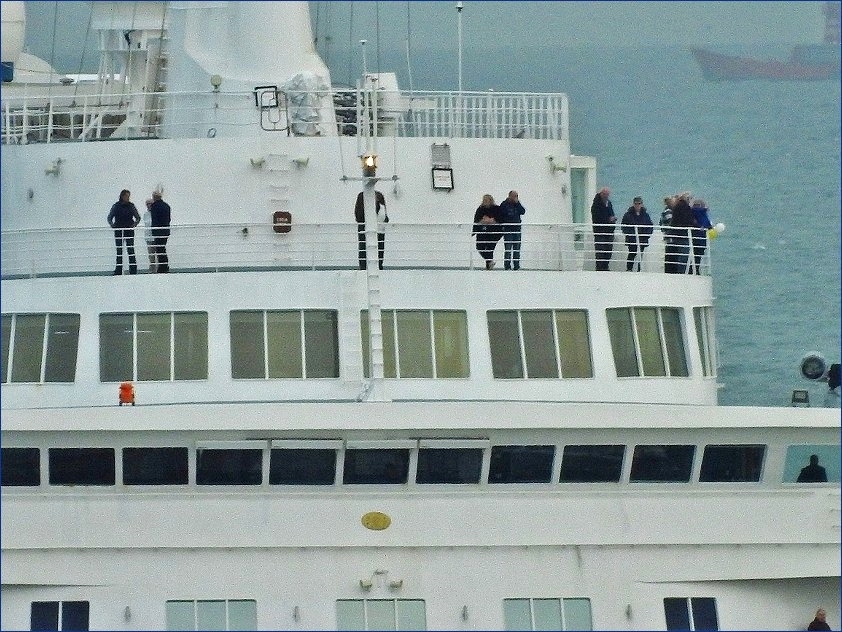 Just harking back to our ol' friend the Duzgit Harmony. We saw her arriving in the earlier post...just adding this one below to show her alongside Boudicca providing the necessary services..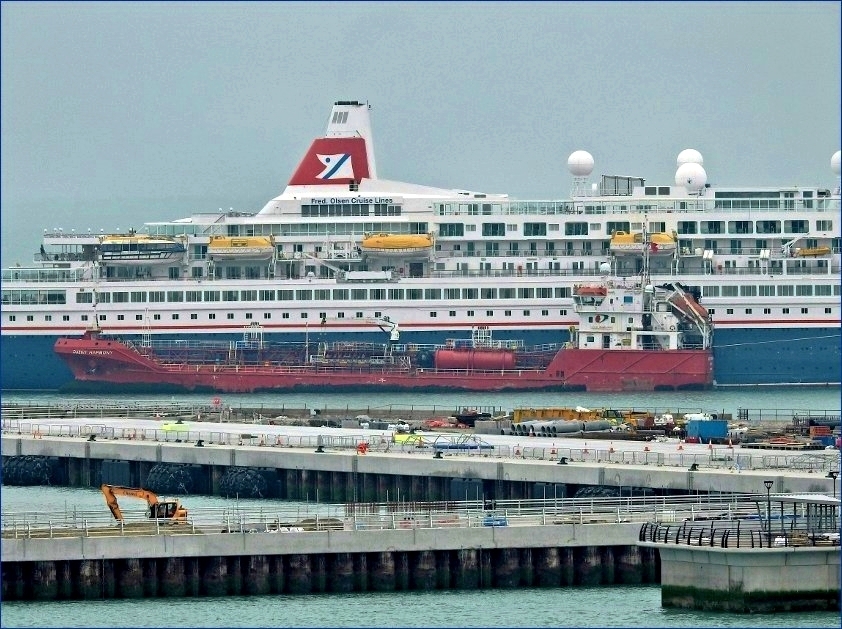 A recent one below of Border Force Alert as she heads off for another day in the frontline...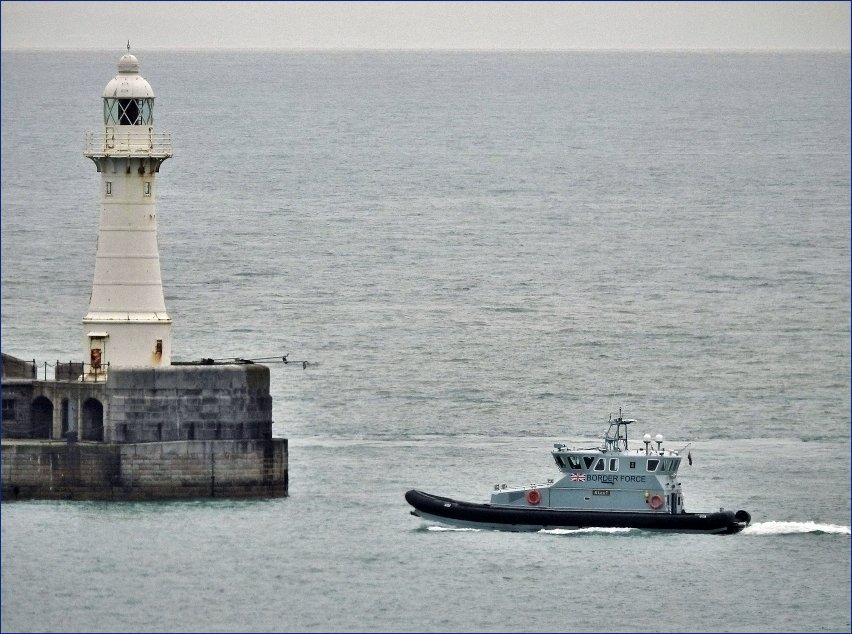 This one below is a mystery...help needed...(see below)
the vessel below which I thought was the Royal Navy at first was spotted off the port in heavy mist a few days ago... hmmm Thursday I think... no just double checked, it was Friday.
Its Border Force, but not the usual Border Force cutter ... or...
perhaps its a Mediterranean returnee ??
Its a very misty picture alas...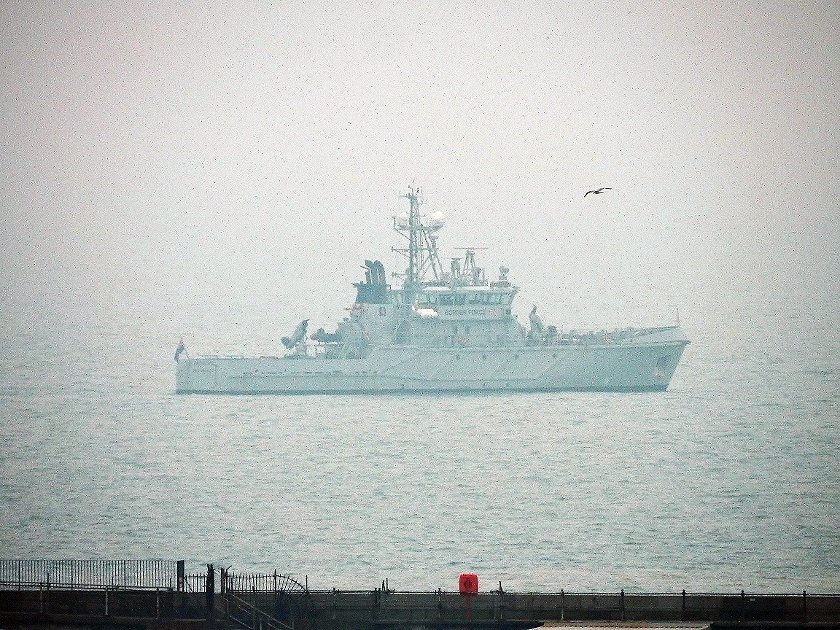 UPDATE re ABOVE: From a reliable source....
"
Just been reading your posts on sea news as I always do!
The Border Force cutter you captured is called "Protector" which quite rightly so is one of the cutters that has arrived from the Med. They have 5 cutters I believe. Seeker, Searcher, Vigilant, Valiant and Protector. All of them have been in the area recently …..
"
So there you have it...

Many thanks as ever.
PaulB
Monday, 25 March 2019 - 06:09
Post 6160
Sea News, Dover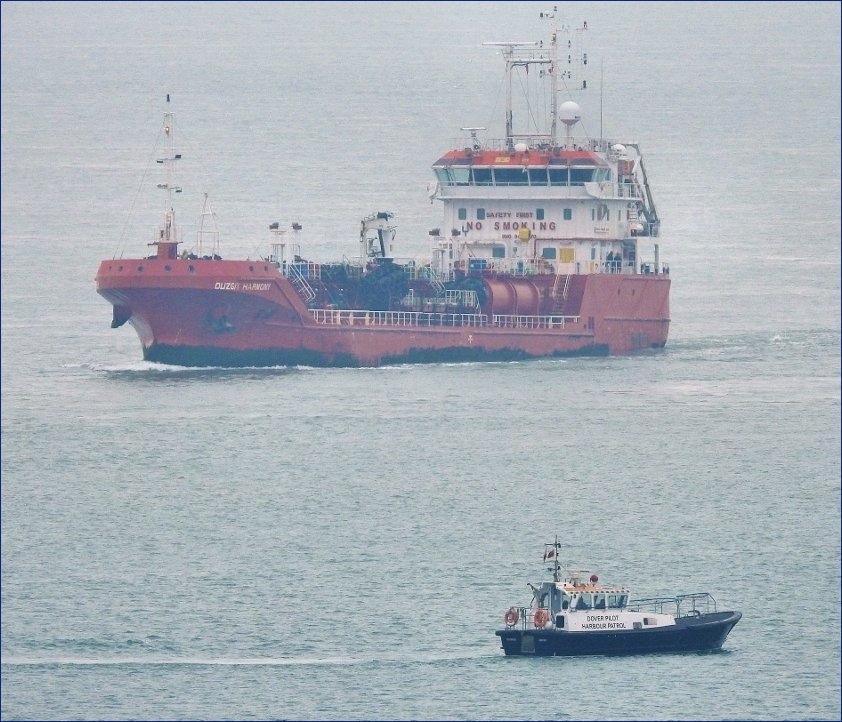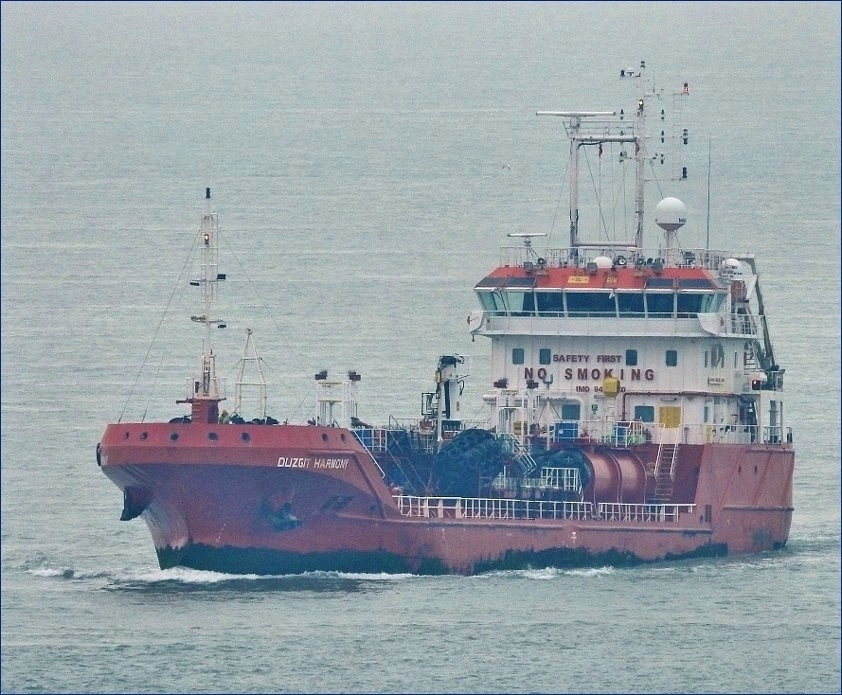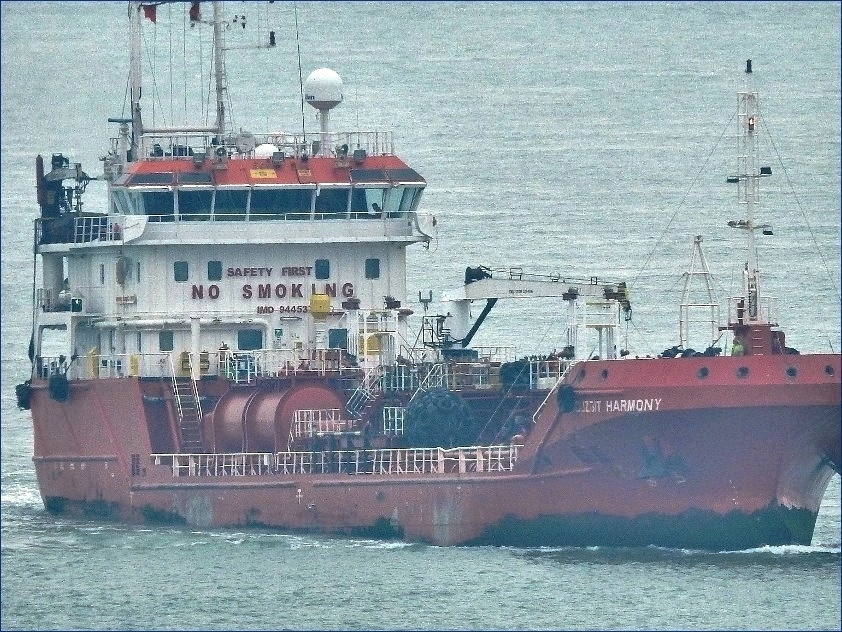 Some pictures above there of Duzgit Harmony. They were taken yesterday morning as she came towards port, her mission... to service our ol friend the cruise ship Boudicca. Conditions were very misty as she approached the port, the pictures are a wee bit forced as a consequence...but hopefully okay.
*****
And speaking of cruise ships. You will have seen/heard the news about the Viking Sky...she is currently in difficulty off Norway with passengers being evacuated/airlifted off and so on. Her engines failed in rough seas.
This is a picture below of the very ship in Dover last year. One shudders to think of anything happening to these ships...
The inscription on the picture was written at the time. She is a very new ship dating from just 2017 as I understand it..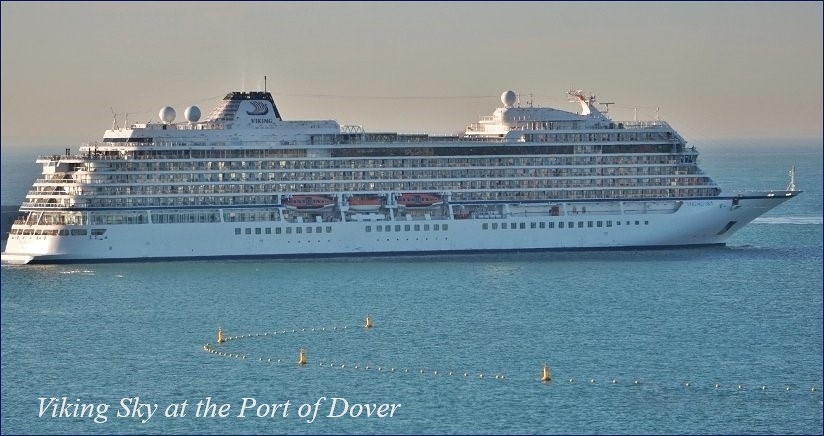 Great set of pictures below Sarah. Hugely enjoyable, always good to see your shots as ever.

Thanks for those Patrick.. great pictures there too...yes will be great when all done. Keep snappin'

PaulB
Sunday, 24 March 2019 - 07:01
Post 6159
Sarah, Ramsgate
Clyde Class Lifeboat 70-001 now called "Dolphin" leaving Ramsgate Harbour early in the morning.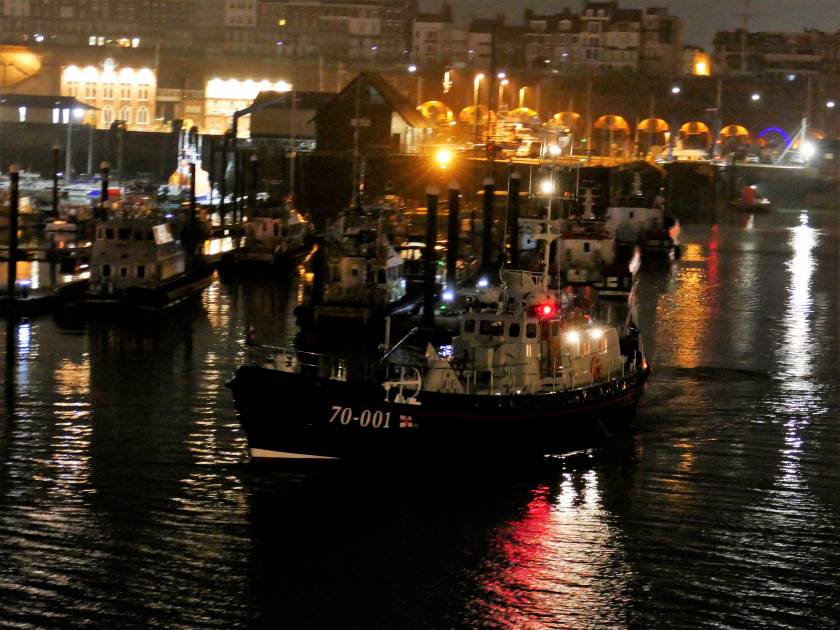 Spotted passing Tilbury from Gravesend later that day.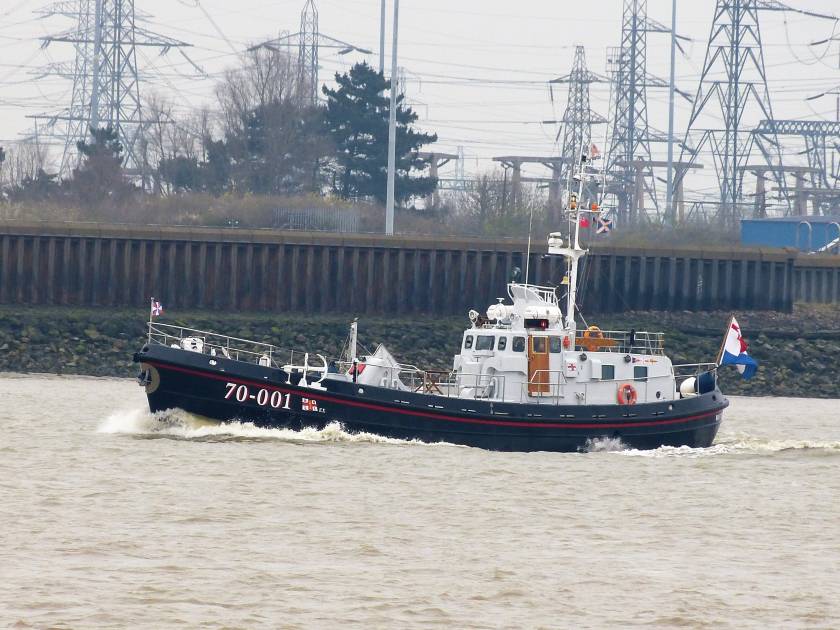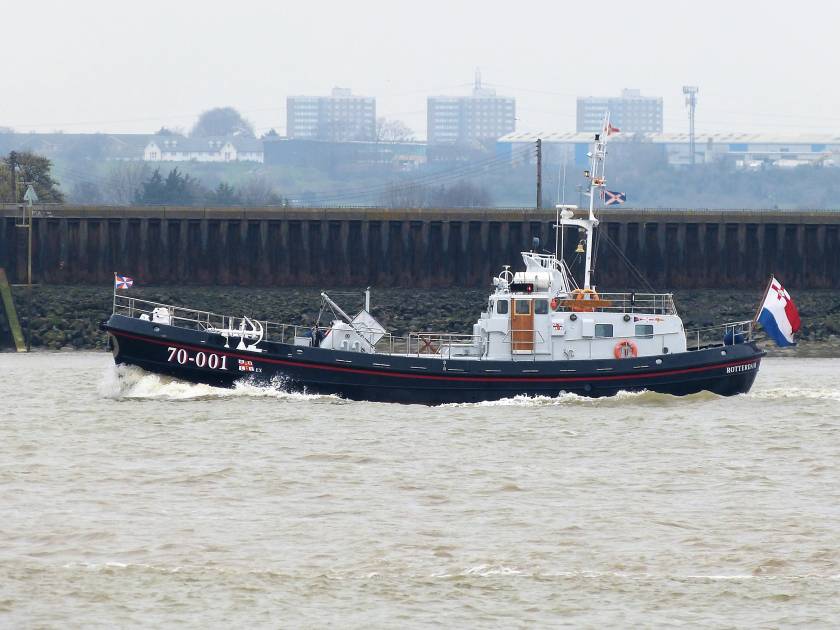 Gravesend Pilot Boat "Guide" formerly Ramsgate Pilot Boat "Estuary Guide"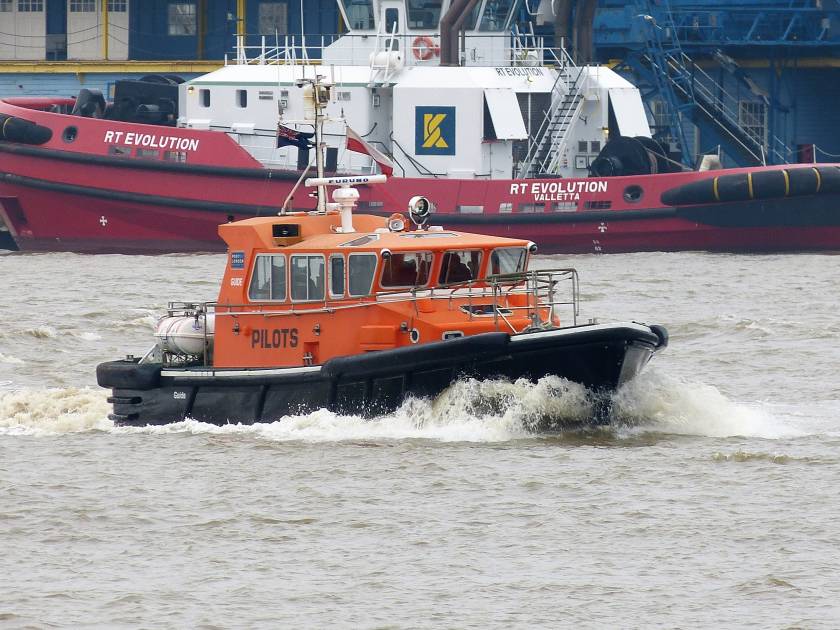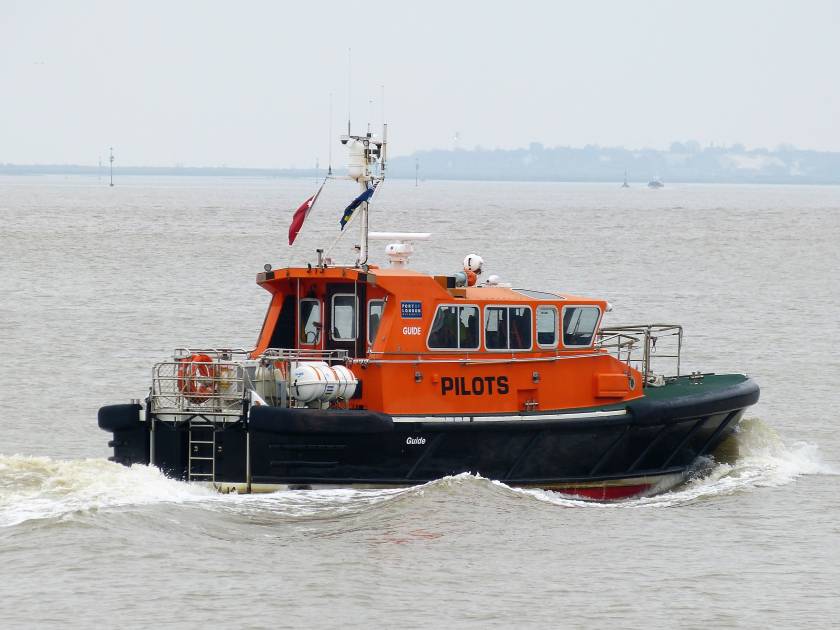 Saturday, 23 March 2019 - 20:04
Post 6158
Patrick, Marine Parade
Mike J's interesting photo of the new lock cut and marina pier taken from the heights shows two vans parked at the entrance to the pier. I recall an earlier post asking how wide the new pier was going to be.
From Mike's photo it doesn't appear (sorry about the unintentional pun) to be anywhere near as wide as the old Prince of Wales.

Great photos all round as usual. Can't wait for it all to be finished.

Saturday, 23 March 2019 - 09:57
Post 6157
Patrick, Marine Parade
Another view of the open Bascule Bridge taken a few days ago before the temporary work bridge was removed.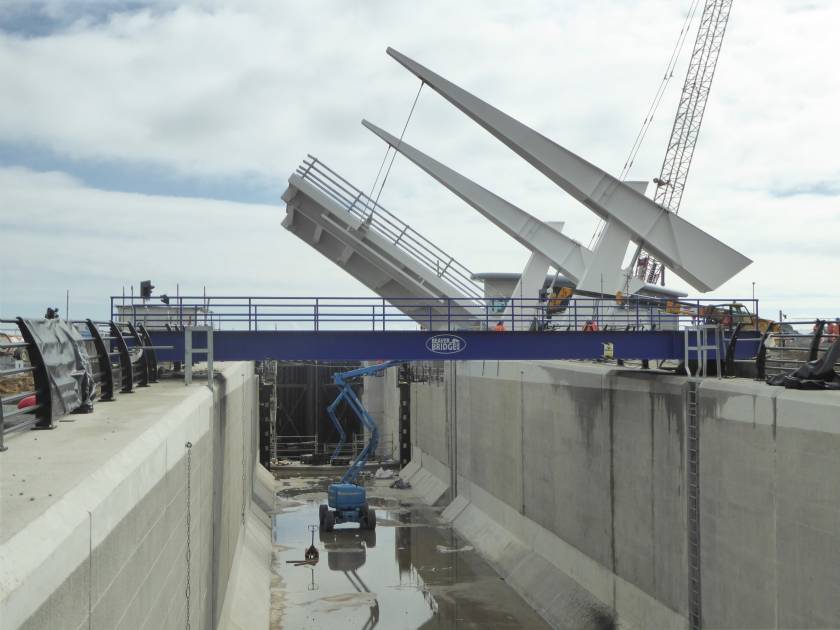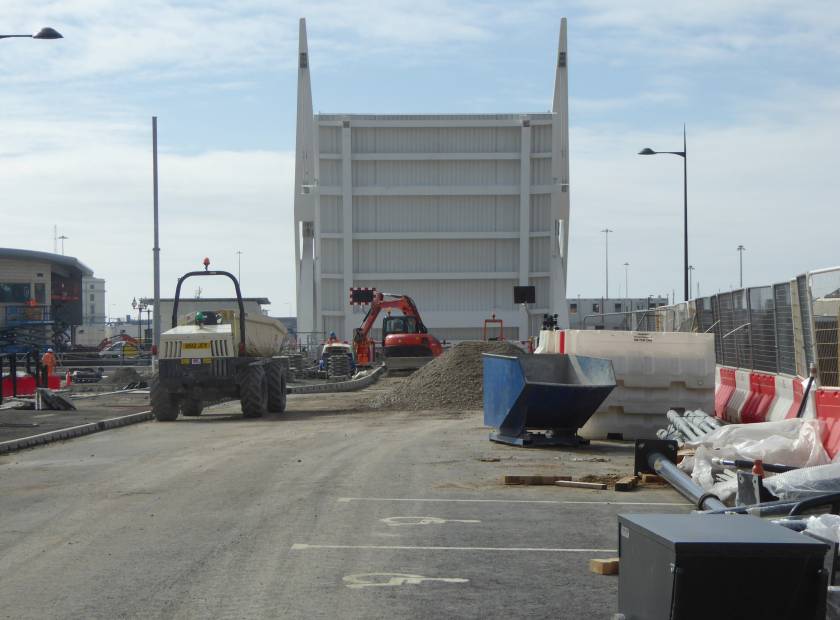 Saturday, 23 March 2019 - 09:33
Post 6156
Sea News, Dover
Mike mentions the new bridge below and mentions that he has yet to see it open...this picture below was taken earlier in the week and shows it open, and you can see it here dwarfing the Hythe Bay Restaurant and the Seasports Centre …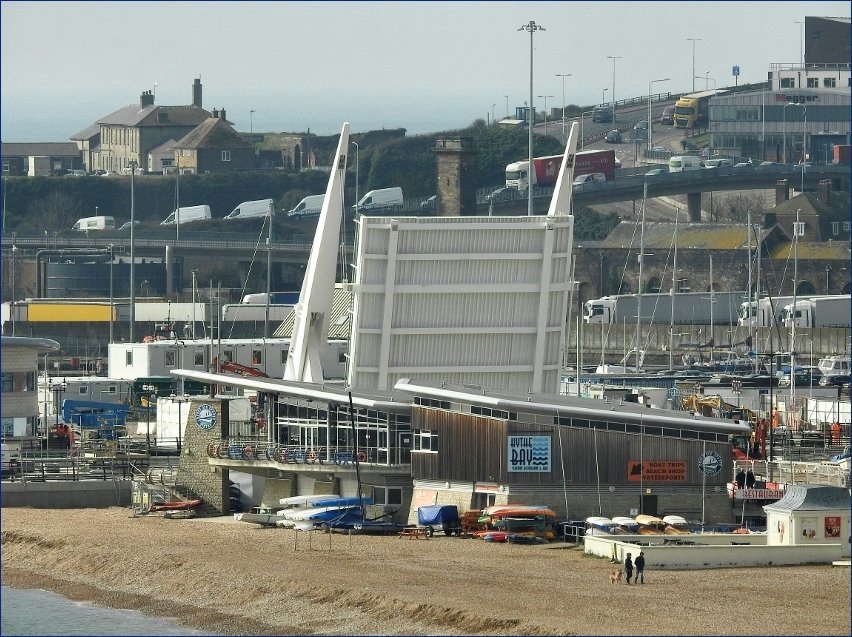 Just at the left corner of the top shot you can just see the new Marina Control building. Here it is below, they are still working on it as you can see...a chap in orange suit, as per norm, works on the windows.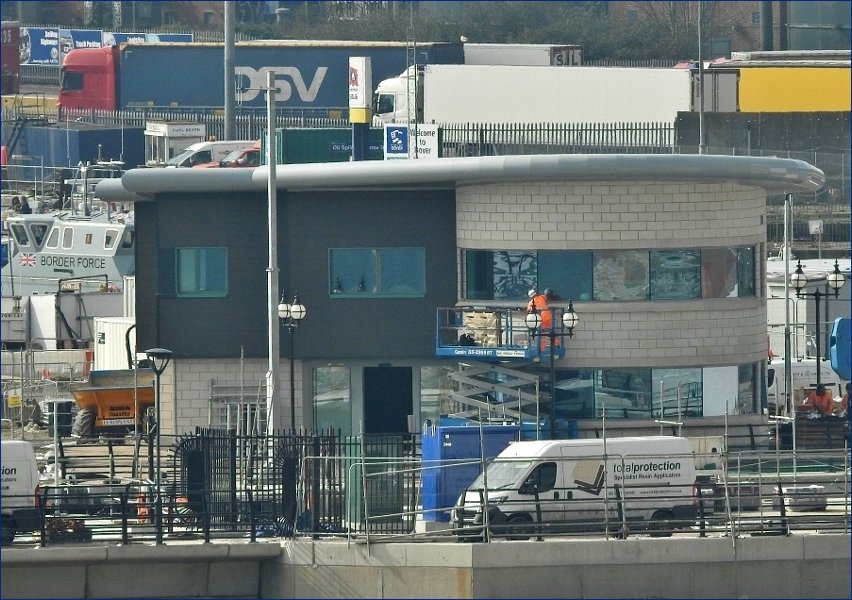 Interestingly without knowing it...my lens reached all the way into the tidal basin and on the left above...you can just catch a glimpse of Border Force Hunter at rest. I've enlarged the picture below so all can see a bit more clearly. Wasn't aware I could get into the inner harbour with lens...they must have cleared some structures out of the way. Anyway here we are...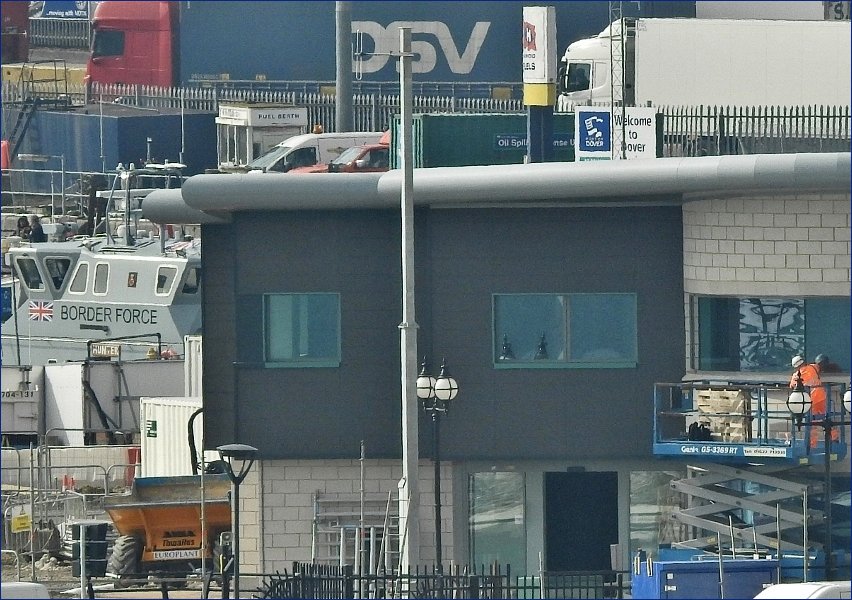 Very enjoyable collection below Mike..well done with those. All great to see...great one of the bridge for sure.

PB
ps: we mentioned previously that its a bascule bridge...here we are with some further explanation..
"
A bascule bridge (sometimes referred to as a drawbridge) is a moveable bridge with a counterweight that continuously balances a span, or "leaf", throughout its upward swing to provide clearance for boat traffic. It may be single or double-leafed.
The name comes from the French term for balance scale, which employs the same principle. Bascule bridges are the most common type of movable span because they open quickly and require relatively little energy to operate, while providing the possibility for unlimited vertical clearance for marine traffic.
"
Yes I had to look it up

...the above from Wikipedia.
Saturday, 23 March 2019 - 06:37
Post 6155
Mike J., Dover
Wednesday visitors - CARDIUM II & RENOWN IV are Whitstable shellfish vessels, also an overnighting floating cocktail cabinet which had departed by Thursday afternoon when CARDIUM II was in Granville Dock & RENOWN IV blocked-up in the boatyard, presumably both here for refit.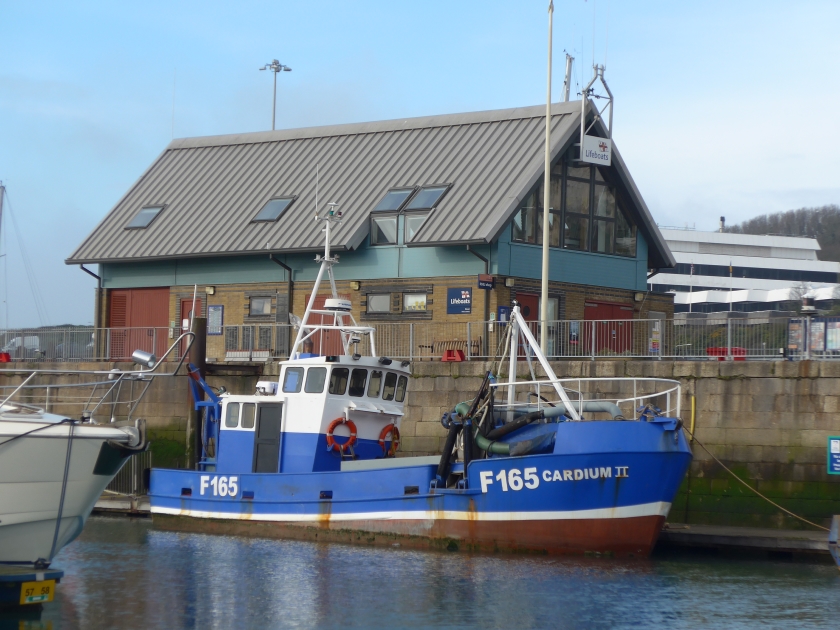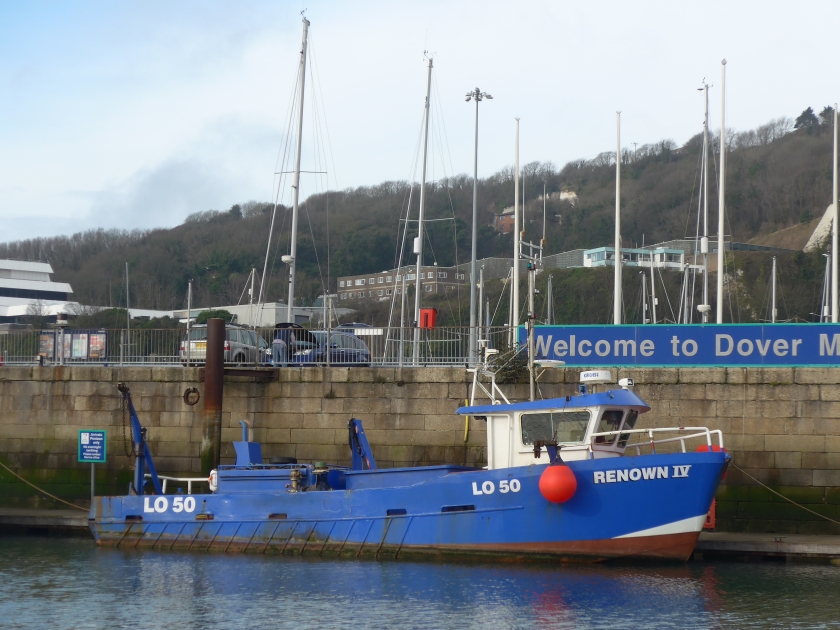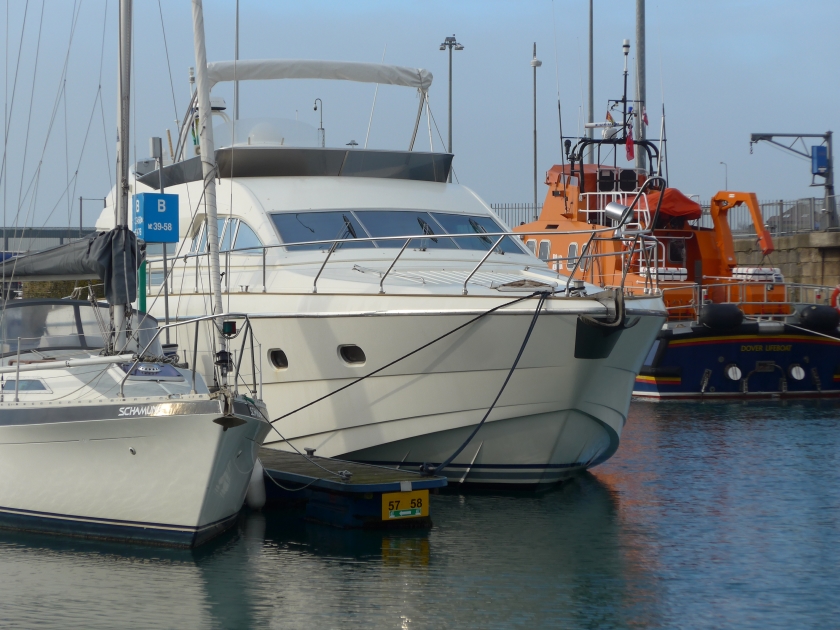 Pontoons are starting to appear in the new marina.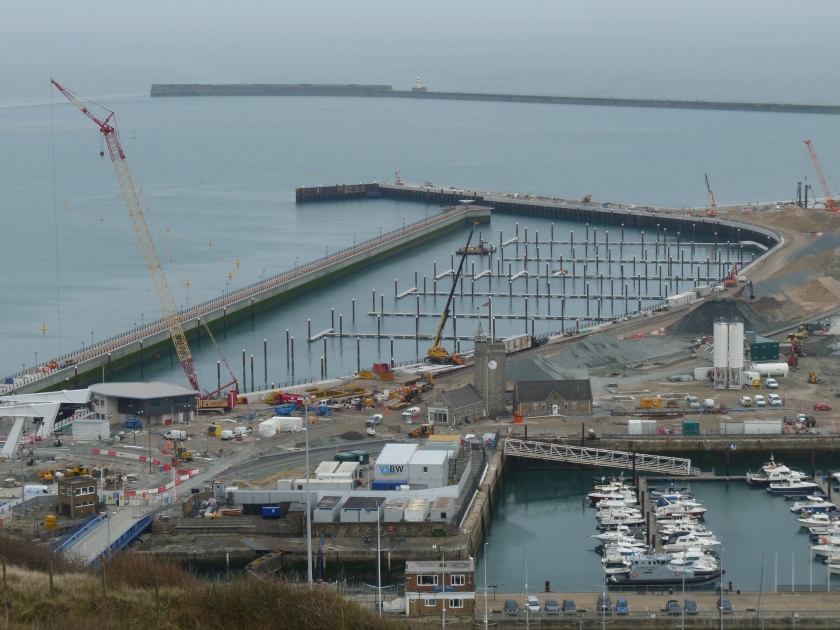 The temporary bridge over the new cut has disappeared & the new bridge has been reported opening & closing on test, but never when I've been up at St.Martins !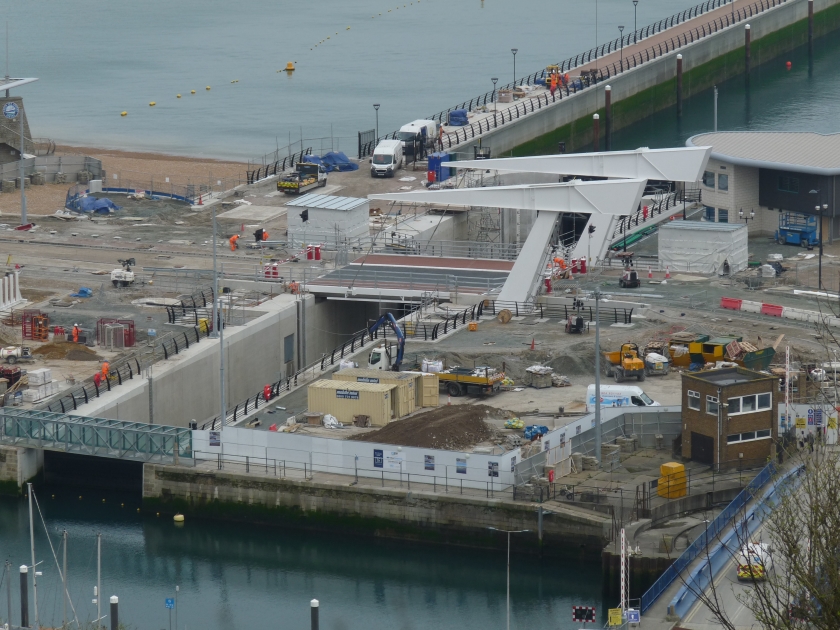 Re Paul's remarks about 'things getting better/worse' the only sure thing that you can be sure about with the whole Brexit shambles is that you can't be sure about anything . . . . . .
Friday, 22 March 2019 - 09:48
Post 6154
Sea News, Dover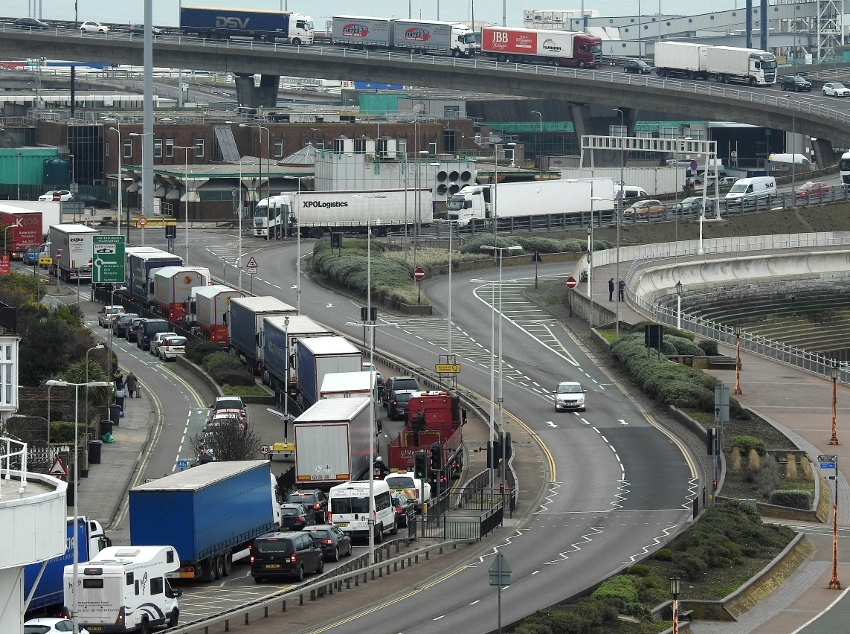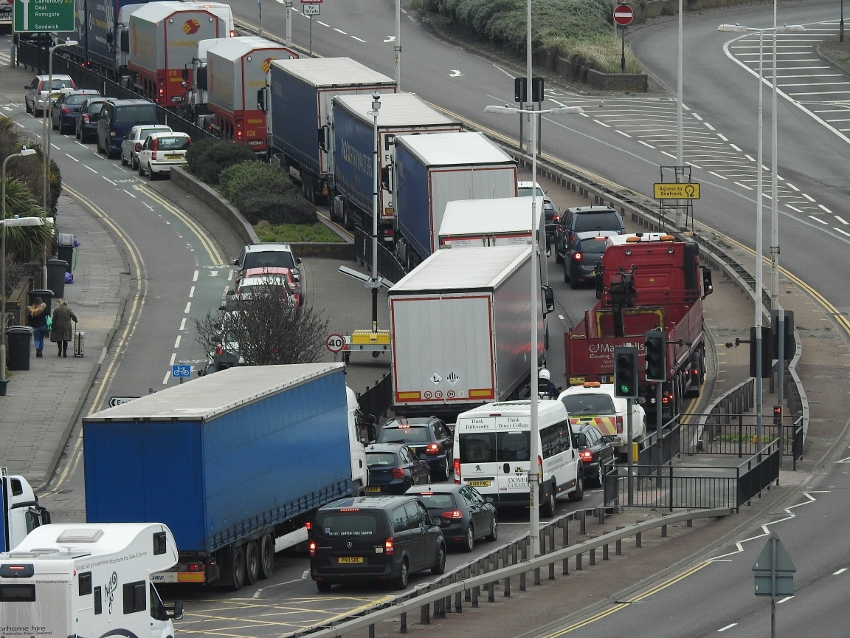 Dover, Bad Traffic Blues:
Yes indeed, that was the scene yesterday morning at 8am...more traffic chaos here in Dover and its not likely to get any better anytime soon, with Brexit in the offing. Our politicians leap from chaotic shambles to chaotic impasse and to all stations in between....and are unable to fix anything. Although you could in fact say ... that they've fixed it good and proper already!
From the BBC:
The boss of the UK's busiest port has warned people travelling to the European mainland in the run-up to Brexit to be prepared for disruption. Dover Harbour Board chief executive Doug Bannister told the BBC families should allow sufficient time and have snacks and water in their cars.
"If it takes an additional two minutes to process a vehicle, that could lead to a 17-mile queue," he said.
Dover handles 17% of the UK's goods trade, worth more than £120bn.
Every year, 2.3 million tourist vehicles pass through the port.
The UK is scheduled to leave the EU on 29 March, although there is a possibility that the deadline will be extended.
( short extension now granted ).
The government said last year that Dover and other Channel ports could face disruption for up to six months in the event of a no-deal Brexit.
Ends
Remember previously...those massive holdups a year or two back...
Having a Fag in the Fastlane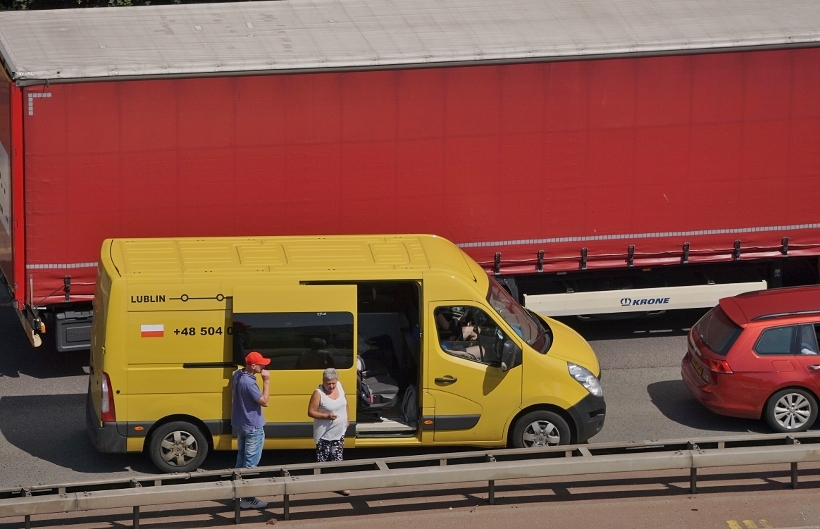 The top picture taken yesterday shows Jubilee Way again and you can see local traffic stuck in the lorry queue. A pity. As we mentioned before... have the middle lane coming towards the Port rather than away ( there are currently 3 lanes)....it will work and keep local traffic moving. Imagine a local mum or dad stuck there trying to get the little ones to school...and you cant move. I've seen people out of sheer frustration 'do a 180' there and turn into the oncoming 2 lanes in an effort to get back to the roundabout at the top of the hill. Not safe. The lane re-alignment seems a simple helpful idea.
Thanks Brian ..yes it goes on...
like they used to say "it will get worse before it gets better "

PaulB
EXTRA:
Poor government engagement hampers business Brexit planning
____________________________________________________
21st March 2019
The Road Haulage Association is frustrated with HMRC's continuing failure to help businesses prepare for a 'no-deal' Brexit.
Trade bodies including the RHA have criticised Whitehall officials about their "quality of engagement" which has left industry with a "fragmented understanding" of government plans.
HuffPost reports that businesses attending the Joint Customs Consultative Committee (JCCC) told HMRC that firms aren't ready for a 'no-deal' Brexit. They said that the department hasn't given industry enough information about new customs processes and is sceptical of how they would work in practice.
RHA managing director of policy and public affairs, Rod McKenzie said that the government is still keeping firms in the dark about 'no-deal' preparations leaving them unable to plan for the future.
"We've not been able to fully communicate government plans to our members; the information we can share is woefully inadequate, incomplete and doesn't give firms the support they need. Government inertia has left UK businesses unprepared for the realities of a 'no-deal' Brexit."
-ENDS-
Friday, 22 March 2019 - 07:09
Post 6153
brian dixon, dover
yeah your right paul. road clear at 0700 this morning. TAP now back on again for the third day running.

Thursday, 21 March 2019 - 09:59
Post 6152
Sea News, Dover
And now some pictures of the Pacific Reefer arriving on a gorgeously bright colourful morning...
which made a pleasant change from all the ongoing grey.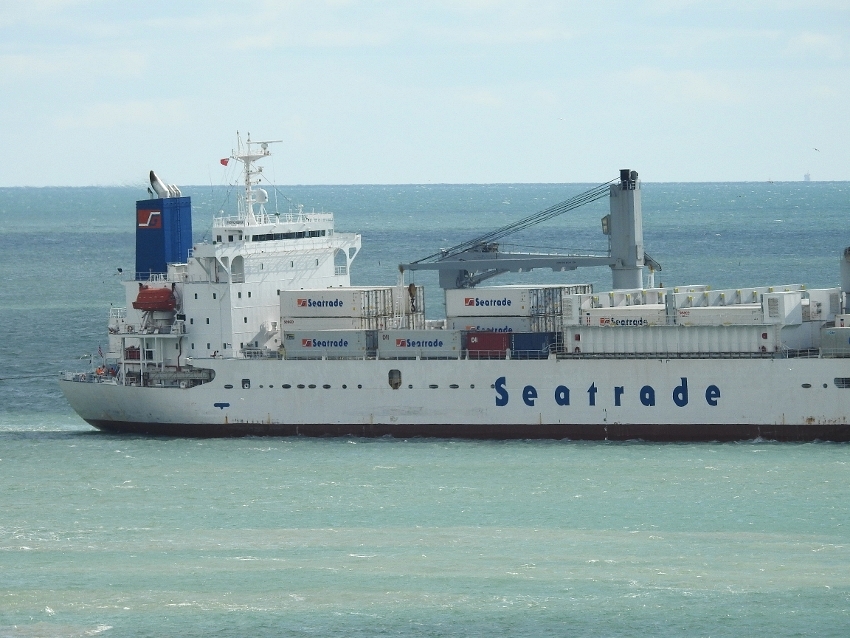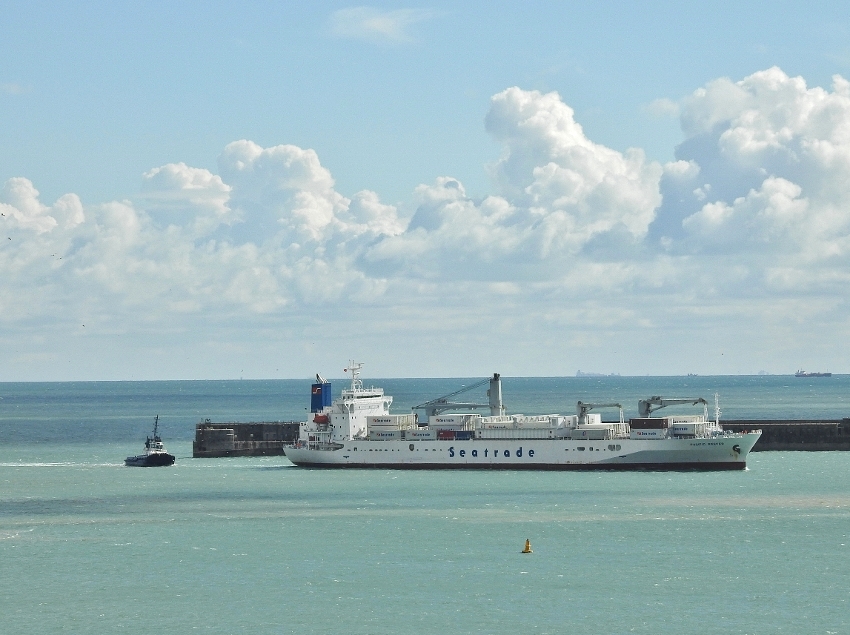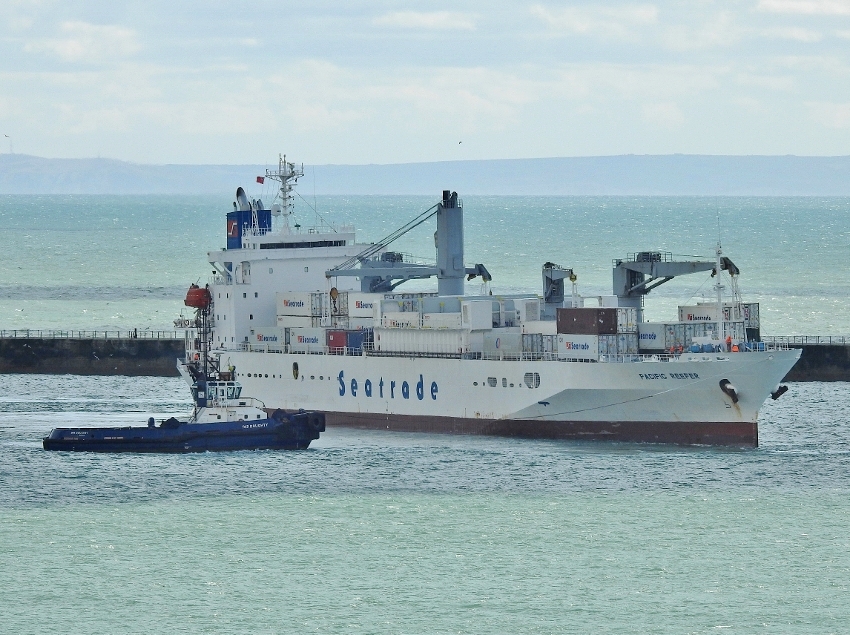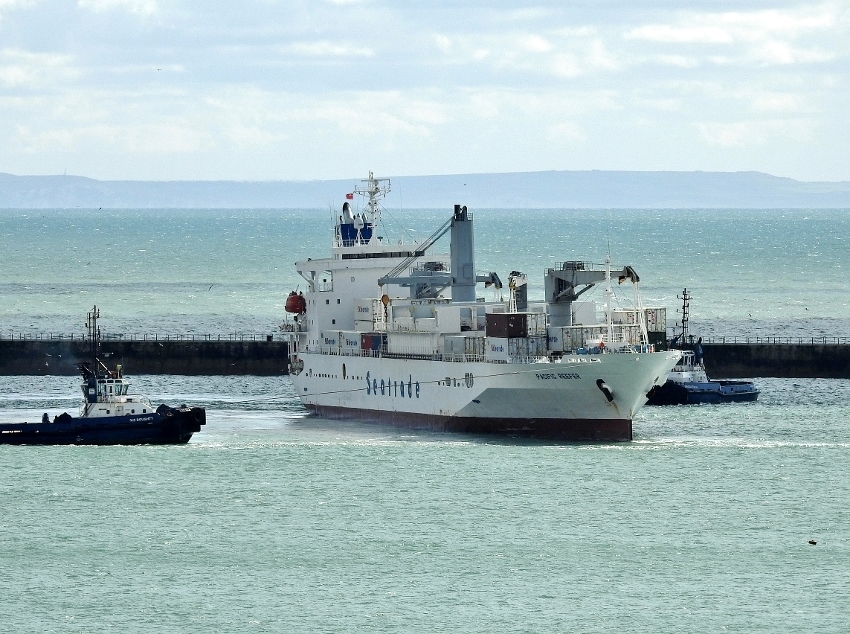 Almost too bright those pix...we need an eyesight adjustment to come to terms with the brighter springtime conditions. If indeed the springtime conditions are here at last. One lives in hope...
Thanks Brian ...Im afraid the prospect for continual traffic chaos is on the immediate cards

Hi Del yes the politicos have slipped down the popularity scale in recent times...no two can seem to agree on anything and the chance of getting some sense from any one of them recedes ever further. Cliff edge Brexit approaches while they look on in wide-eyed bewilderment. And yes as you said.. the 15 mile tailbacks have been ongoing.
The hotel looks good now that its complete. Will watch out for those foxes...


PaulB
Thursday, 21 March 2019 - 07:14
Post 6151
Del Styan, Norwich
I don't think Charlie is entirely up to date - the work to rule has been on going for the last 4 weeks, not just last week. I think it's time he went for a visit to Calais.

Nice to see the Premier Inn complete.

Hope the weather improves - spring is here! More fox shots on the cliffs please!

Wednesday, 20 March 2019 - 23:21
Post 6150
brian dixon, dover
I am sorry to say Paul its still in place as I type.

Wednesday, 20 March 2019 - 16:15
Post 6149
Sea News, Dover
And now the final pictures of the Premier Inn rebuild...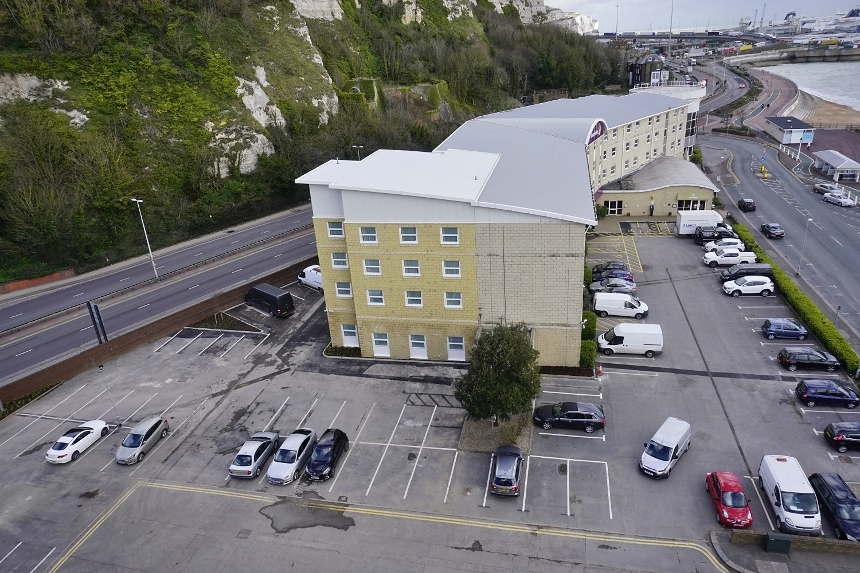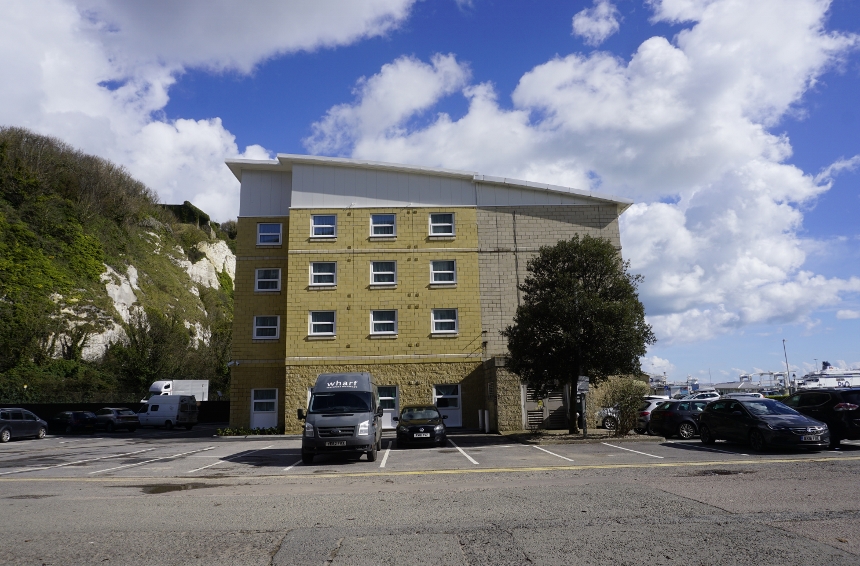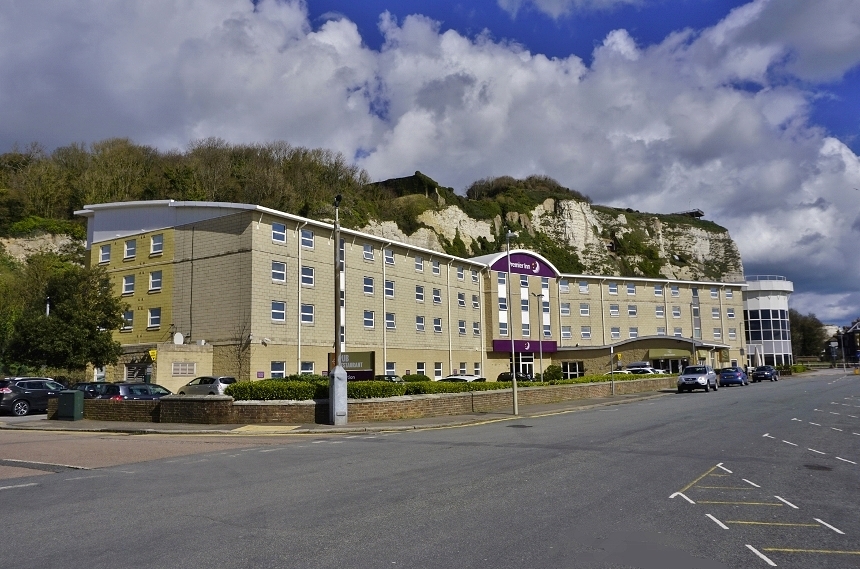 The Premier Inn and the new extension.
Yes the whole thing is finished..the extension is now complete, save probably for a few minor adjustments here and there. As you can see...its looking good, an impressive extension for sure, and the whole hotel looks the business as you can see.
Clearly the hotel business generally is expecting good things post Brexit, optimism is high it seems, as we have a new Travelodge across the road in the new shopping complex, just 100 metres from the seafront. And along the seafront we have the traditional Dover Marina Hotel with the new added restaurants...very exciting...Marco Pierre White's English Chop House, and Marco Pierre White's Wheelers for traditional fish n chips. Yes very exciting. Both of those serving good food and good wine.
All hotels within minutes of the Port.
NOTE:
To see the extension being built from ground up...type Premier Inn in our search engine above and you can see the extension rising piece by piece as it were. A very impressive and efficient build.
Pictures copyright...must not be reproduced without permission.
PaulB
In grand 'ommaage' to the new hotel.. will pin this item for a short while

Now Released...

Many thanks for the traffic info Brian..always welcome.

Wednesday, 20 March 2019 - 07:03