Friday, 22 September 2017

doverforum.com/sea-news
Featuring all the ships that come and go and work at the Port of Dover with further coverage of Ramsgate, Calais, Dunkerque. Email: dover7@msn.com to send SEA NEWS pix or info.... or click ADD YOUR COMMENT below to post direct, no membership needed.

Commercial News: P&O Ferries with the Kids 4258.

Use our SEARCH ENGINE below to find all sorts on the SEA NEWS pages..more than 200 now with more than 4000 nautical posts. Posts welcome. Max of 5 pictures preferred per post. Sea News Editor Paul Boland.
Type Cruise Visits (or indeed anything) in our Search Engine below for the latest cruise ship arrivals..
Post 4160
Sea News, Dover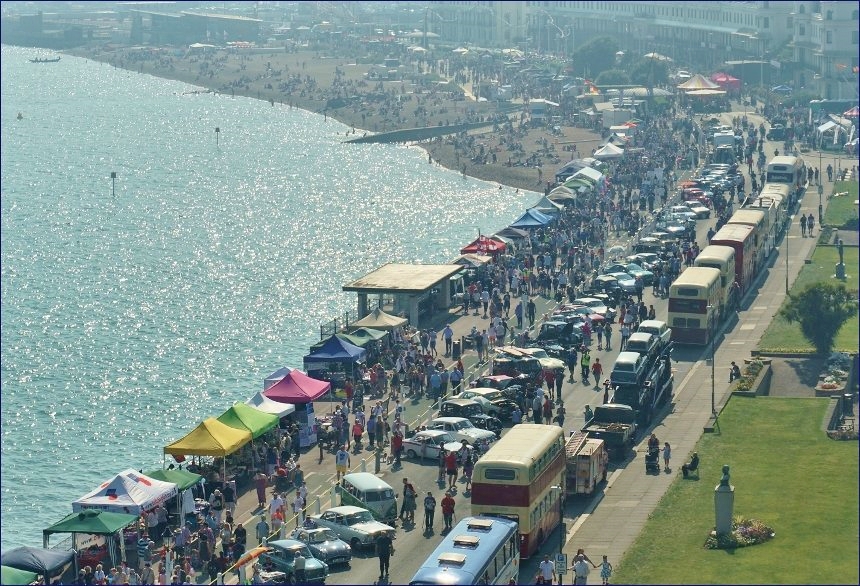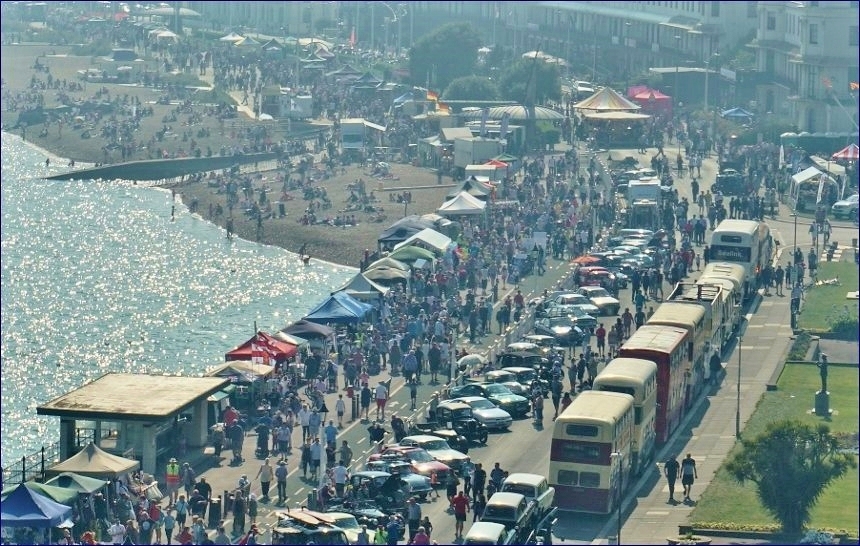 That's the scene around 4pm yesterday looking down on a sizzzlingly hot Dover Regatta 2017. The place was packed, probably the biggest crowd ever, for a great and exciting day. Vintage cars, Classic cars, Vintage busses, 150 motorbikes, magnificent stalls of all types, Spitfire display and of course the RNLI display...very enjoyable stuff!
Yours truly was on the beach for the Lifeboat display which was somewhat restricted this year what with the exclusion zones etc. etc
I will have pictures of the Lifeboat action to follow soon.
In the meantime I am totally enjoying the exciting coverage of the Regatta by Sarah below and Patrick just below that.
Huge well done guys. Ace work.

Gosh Ed...blinders below there of the passing tall ships...wowser!

Don't miss those ones .. scroll down to enjoy.
Paul


Monday, 28 August 2017 - 07:36
Post 4159
Sarah, Ramsgate
Superb photos Patrick

a few more from the Lifeboat Display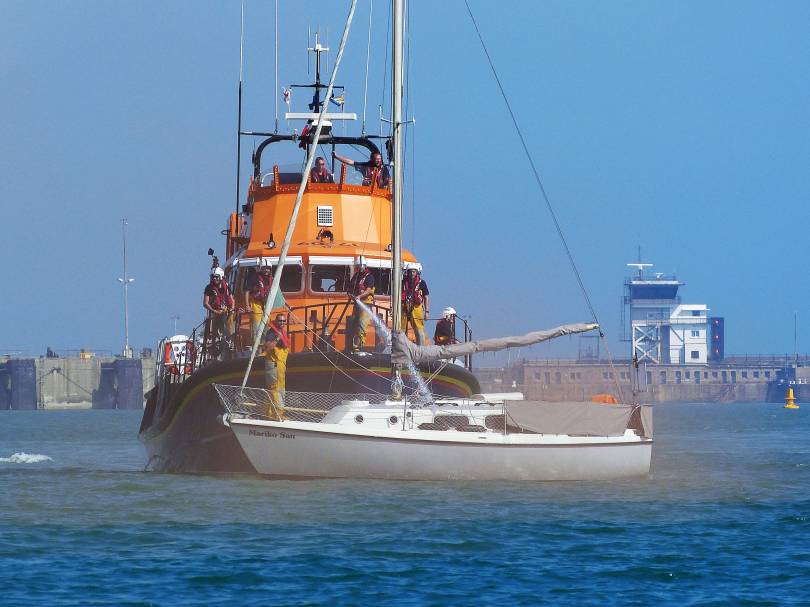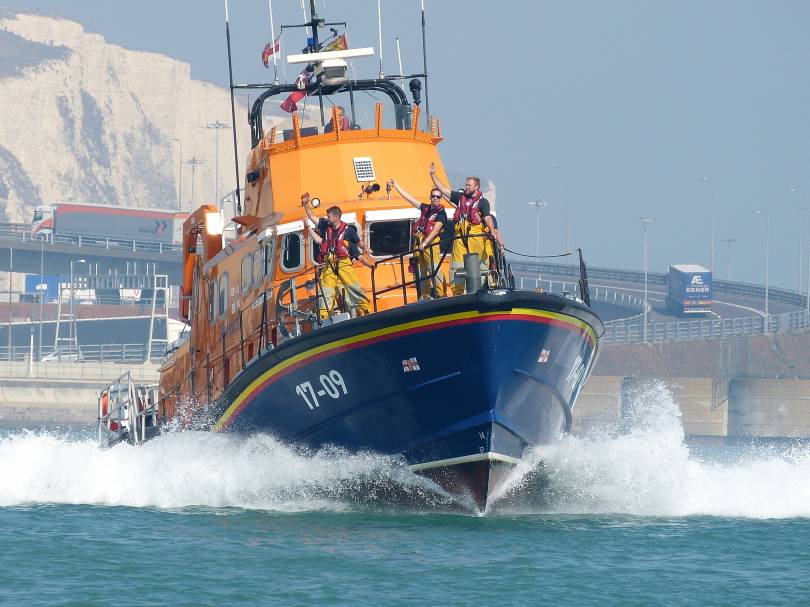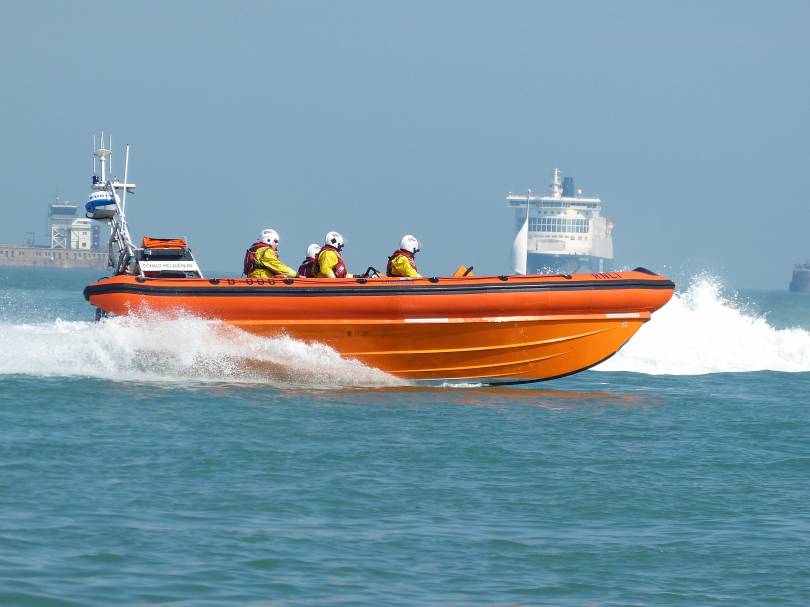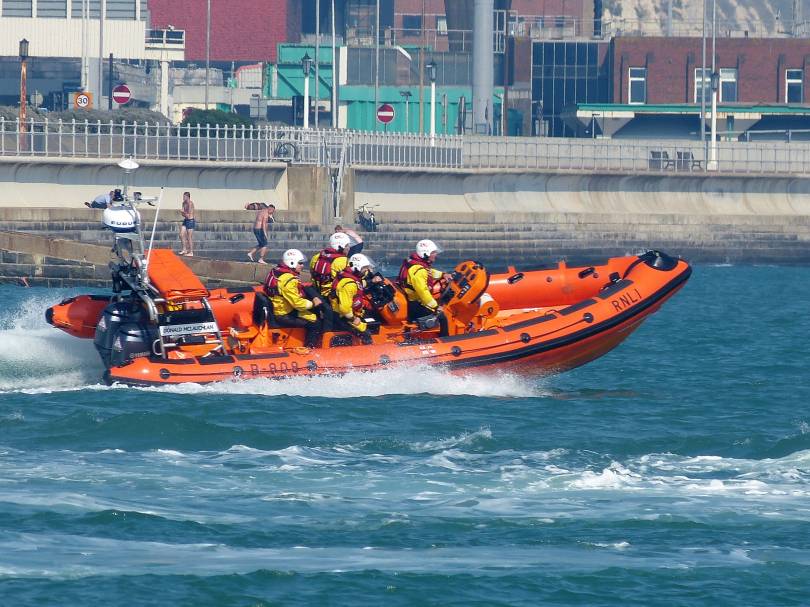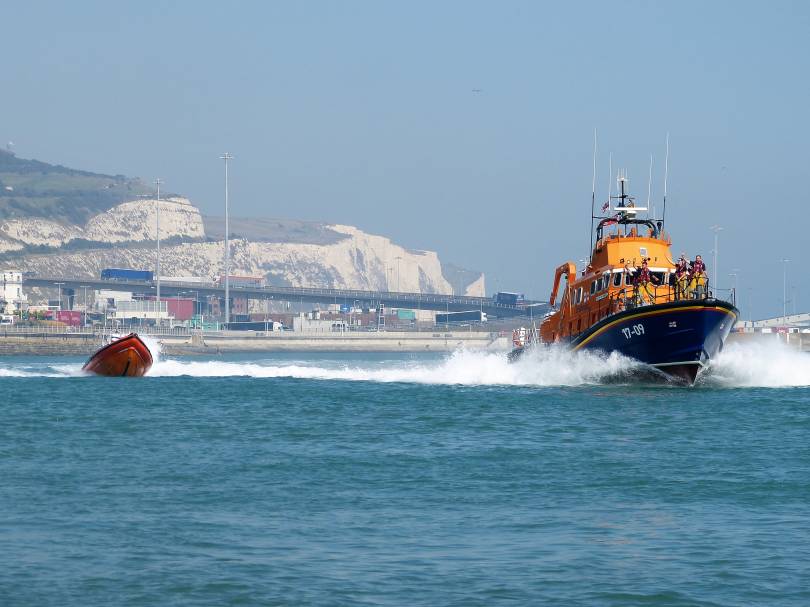 Sunday, 27 August 2017 - 23:39
Post 4158
Patrick, Marine Parade
Dover and Walmer Lifeboats at Port of Dover Community Regatta today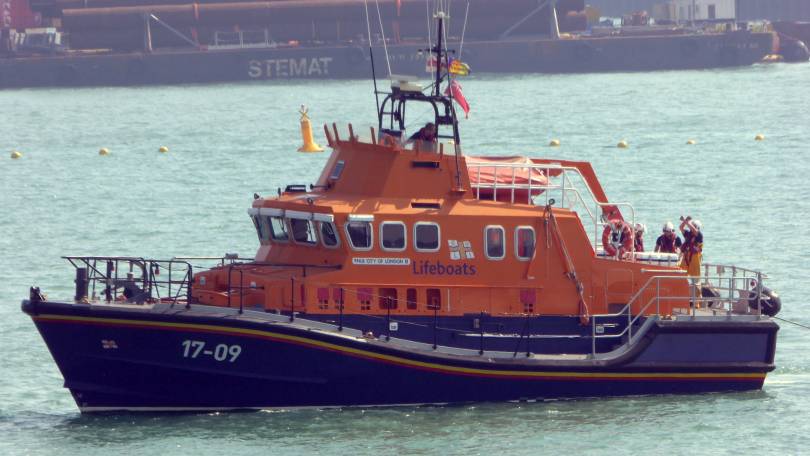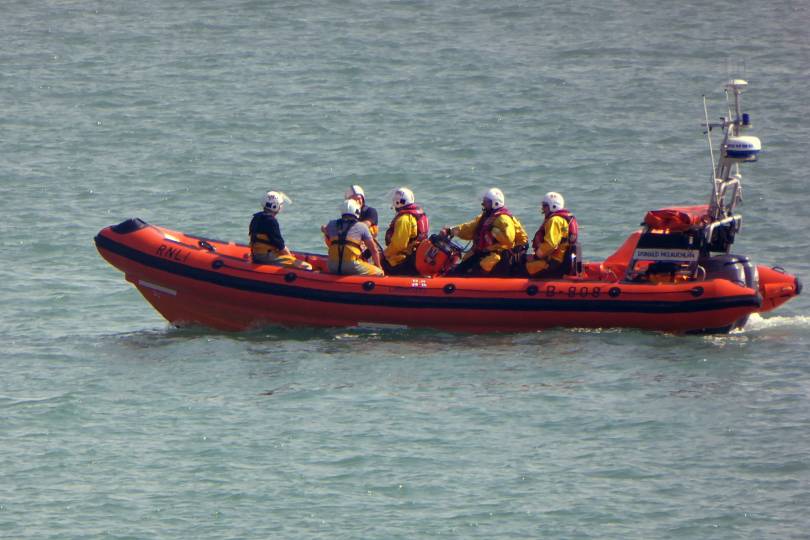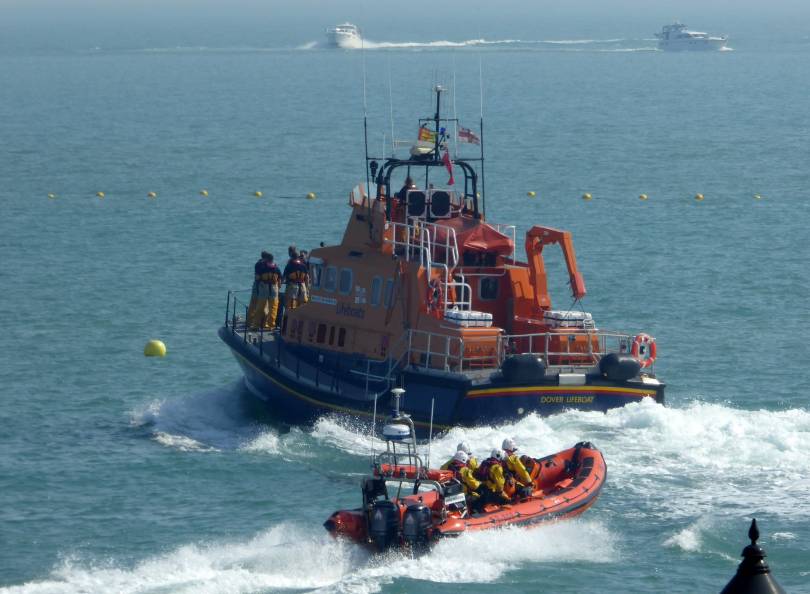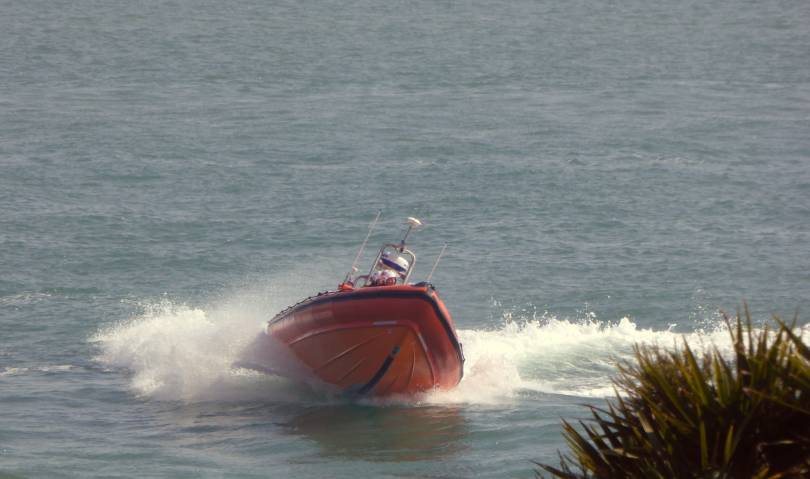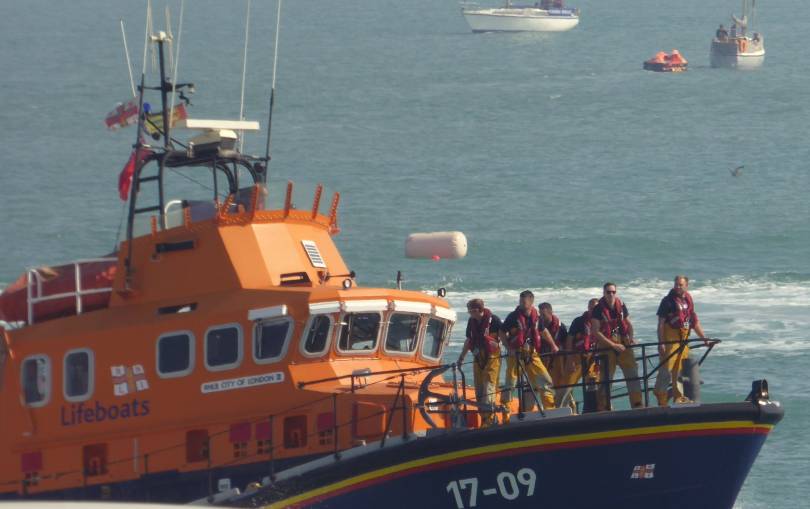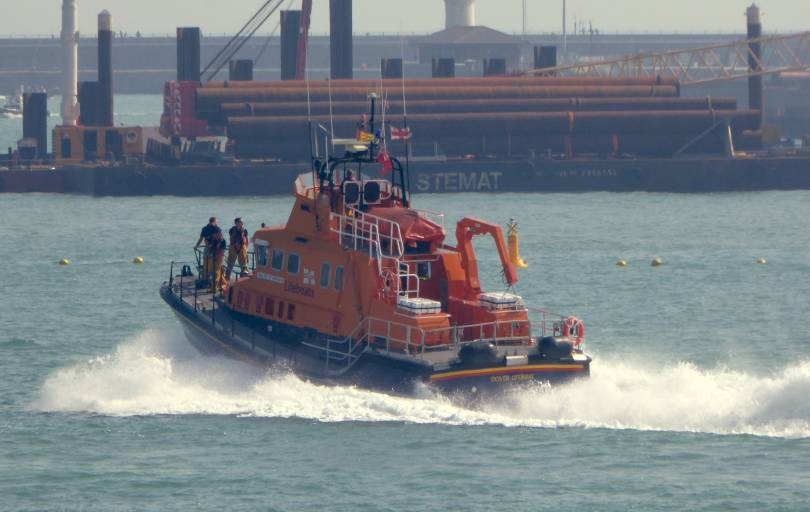 Sunday, 27 August 2017 - 22:00
Post 4157
Ed Connell, Dover Strait
Tall ships passing Dover at teatime: Mir, Santa Maria Manuela and Royal Helena.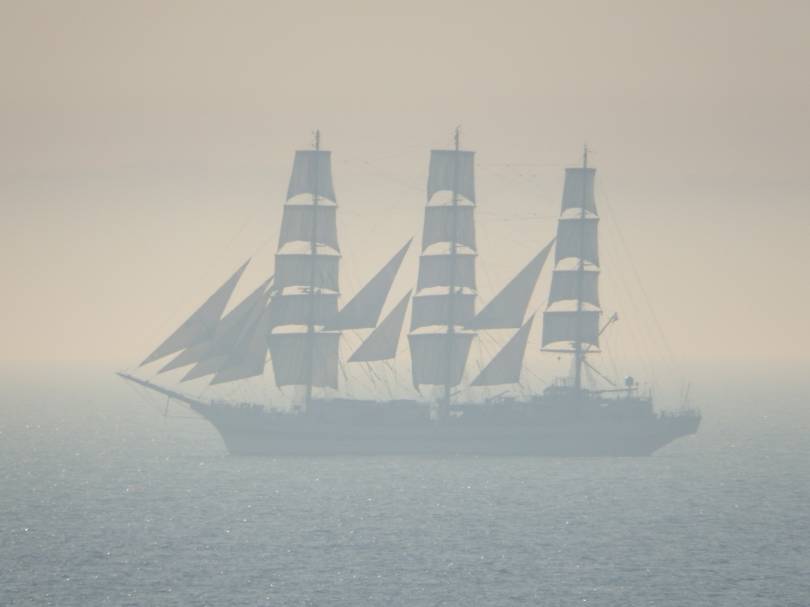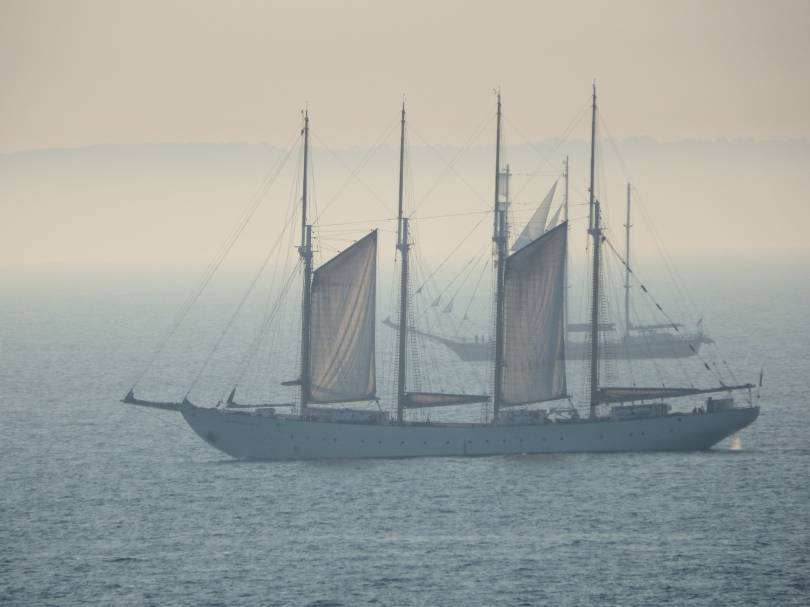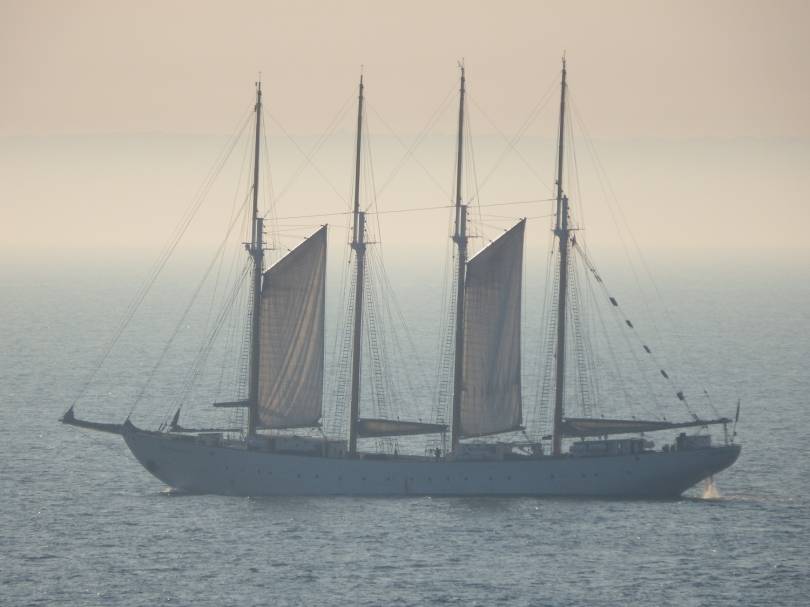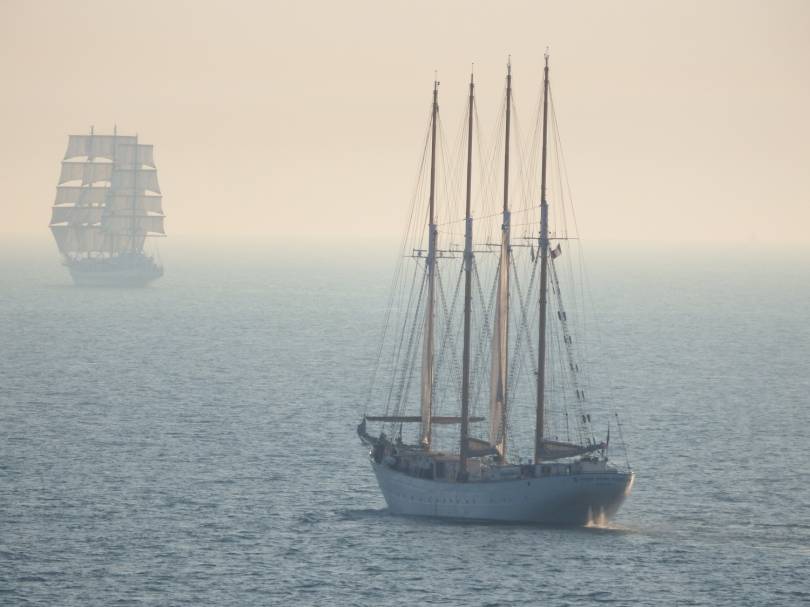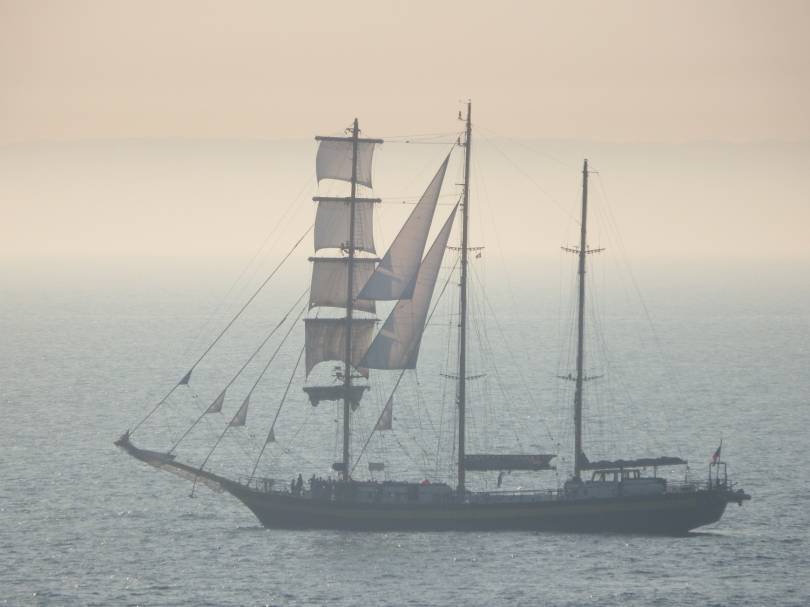 Sunday, 27 August 2017 - 19:03
Post 4156
Sea News, Dover
KIDS WALK ON WATER!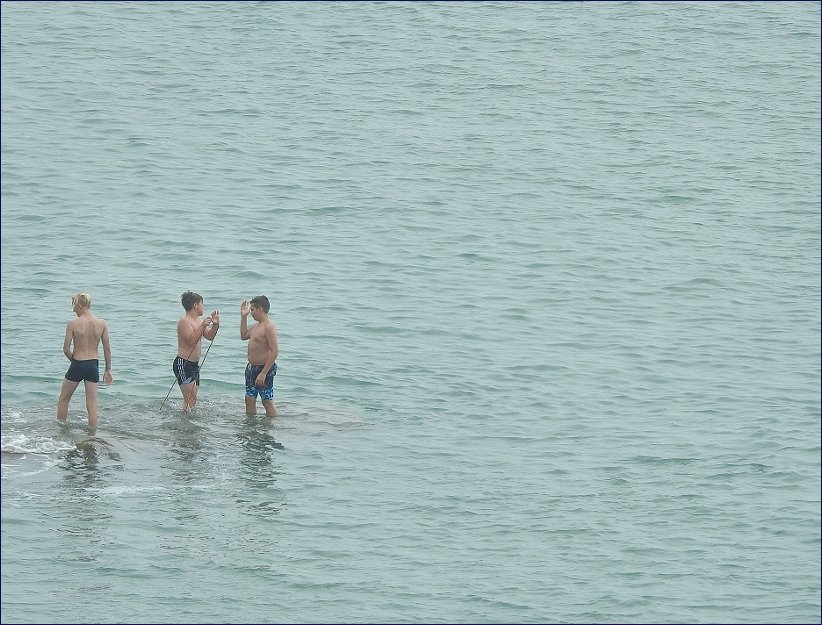 Conclusive proof above there that Dover kids can walk on water. There they are...out there mid ocean chatting about ermmm the weather, last nights tv, or indeed what they might have for lunch. One wants alphabeti-spaghetti, the other considers munchtastic meatballs, and the third wants perhaps fishfingers to remind him wistfully of the recent influx of dashing mackerel ....
Don't forget the Regatta today on Dover Seafront - should be great fun..


Del
Nice shots Ed below

PB
Sunday, 27 August 2017 - 06:39
Post 4155
Del Styan, Norwich
Ear plugs for passing yachts - that's thoughtful. I hope you have some as well!

Saturday, 26 August 2017 - 23:10
Post 4154
Ed Connell, Dover Strait
Small cargoship Peak Bergen dropping the pilot off Dover.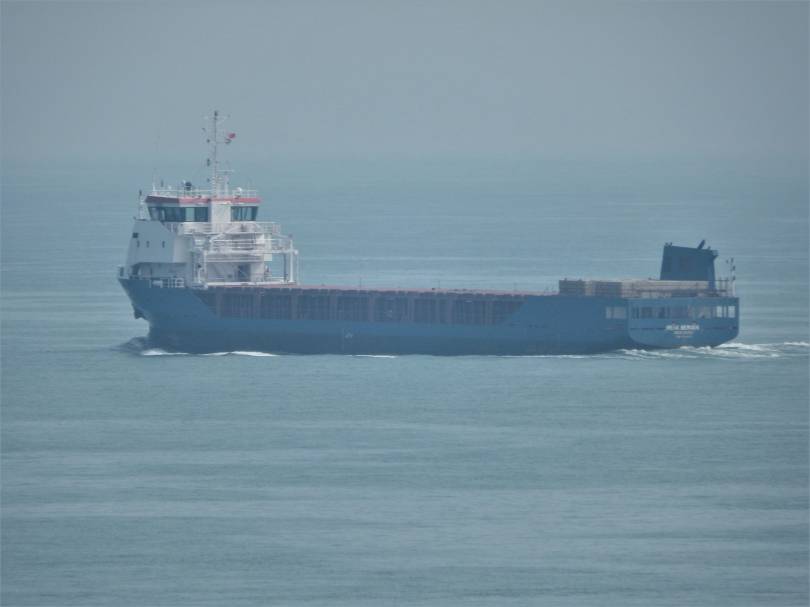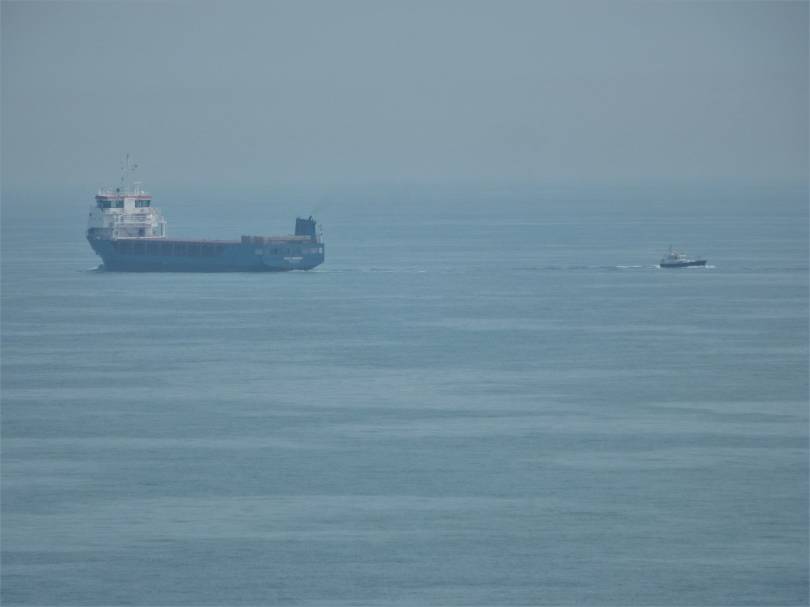 Saturday, 26 August 2017 - 20:10
Post 4153
Sea News, Dover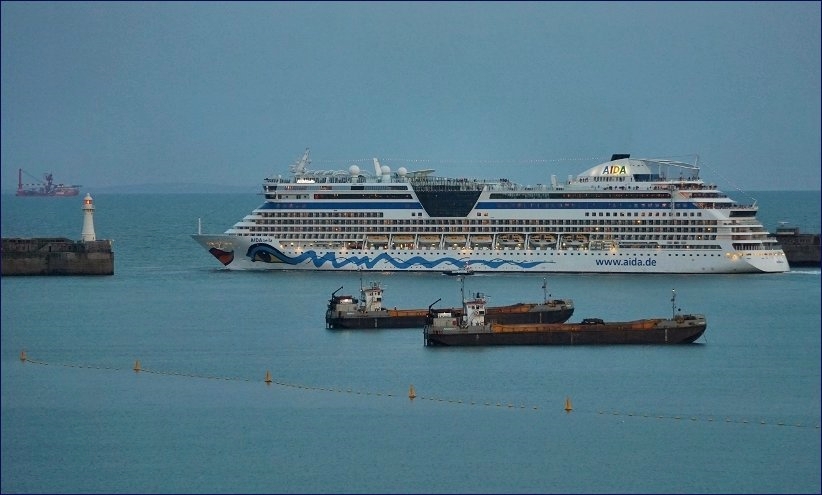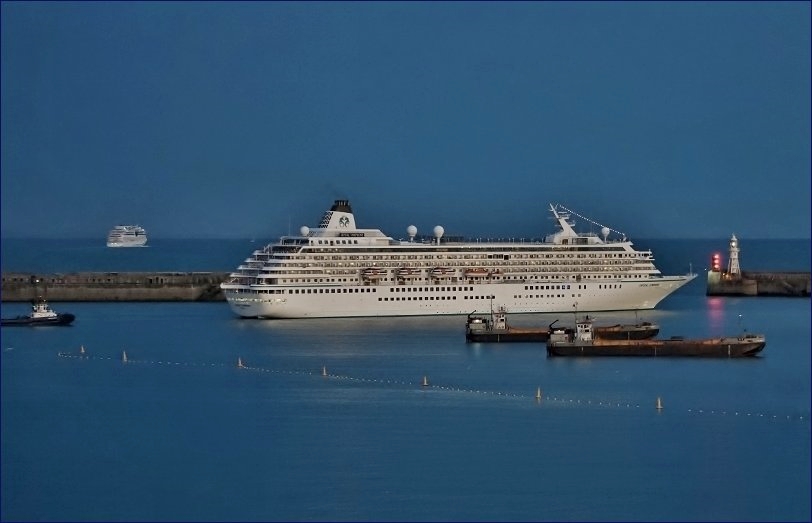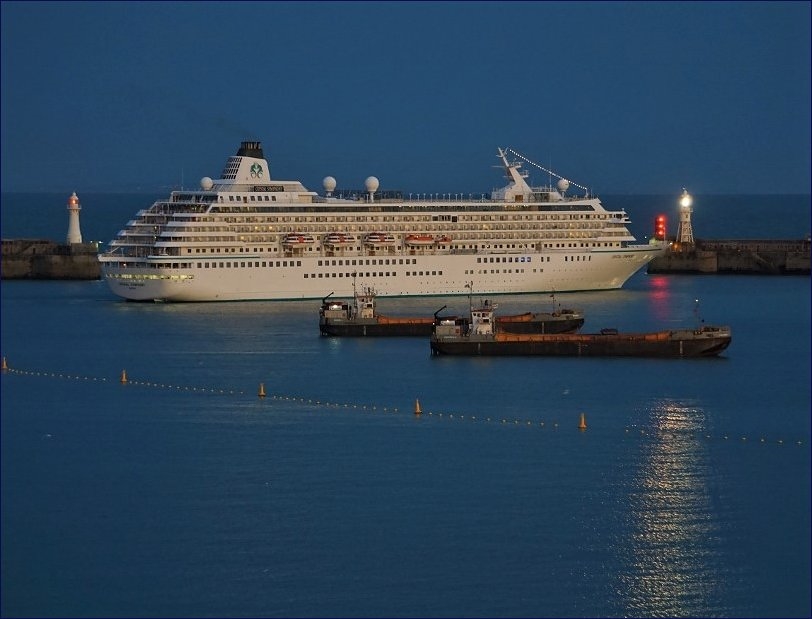 Another few pictures to add to the mix above there. Hi Brian the Crystal Symphony is definitely gone now. I have to admit yours truly didn't see her depart but she is gone for sure as I write...17.50 on satuirday. But you are right - she did have a long stay.

Thanks to Patrick, Mike, and Sarah for the exceptional pictures below. Great stuff guys! The ones above there also show the situation on Thursday evening/night. First of all the top shot shows AIDabella leaving as the light fades to night. The second two shots show Crystal Symphony immediately moving from the east wing towards Cruise Terminal 2 with AIDAbella visible in the distance...pix similar to Patricks there.
Don't forget the Regatta on Dover Seafront tomorrow guys. Should be good. Yours truly will be there with his Box Brownie trying to focus... PB.


Saturday, 26 August 2017 - 17:59
Post 4152
brian, dover
4150, cruise ship still parked up at t2, starting its 3rd day at the port.

Saturday, 26 August 2017 - 05:27
Post 4151
Mike J., Dover
A wonderful selection of different subjects coming up on 'Sea News' recently from both sides of the Dover Straits & from Dover itself.
Even a lifeboat or two.
Patrick's construction pix in post 4144 show the shape of the .Marina Curve' very clearly as well as progress with the construction of the 'Cut' in post 4120.
On the other side of the much-missed Prince of Wales Pier & the ormer Hoverport the entrance to the 'Wick' channel that leads down to the Tidal Basin & the inner docks is now blocked by piling & all craft have enter or leave via the newly-opened gap in the Dunkirk Jetty.
DAVID CHURCH doing this will be an interesting sight.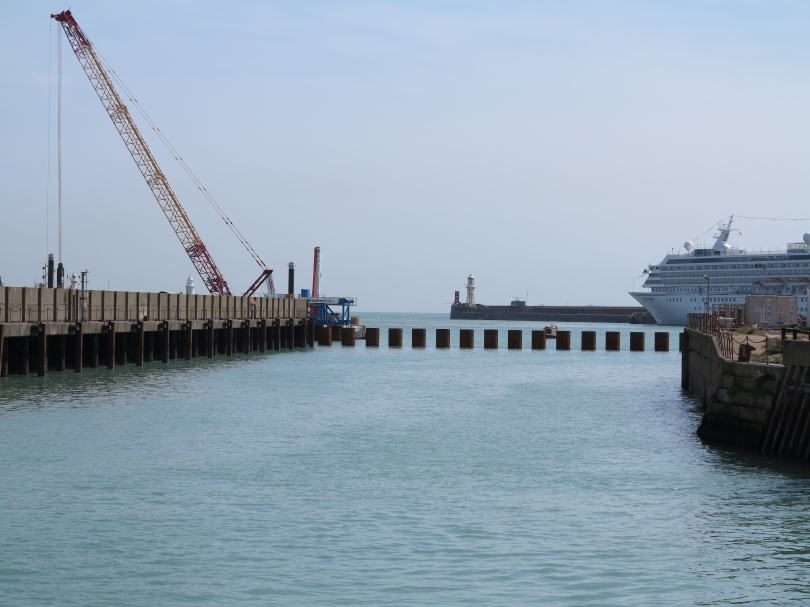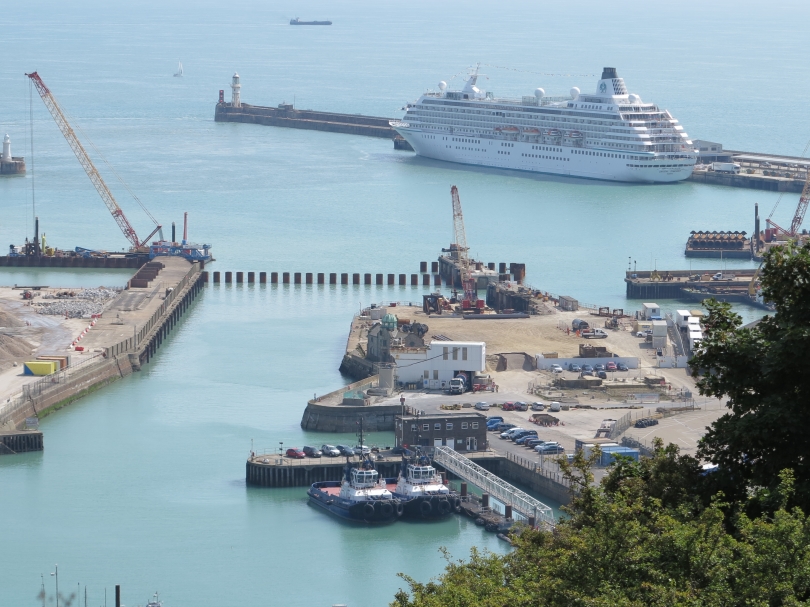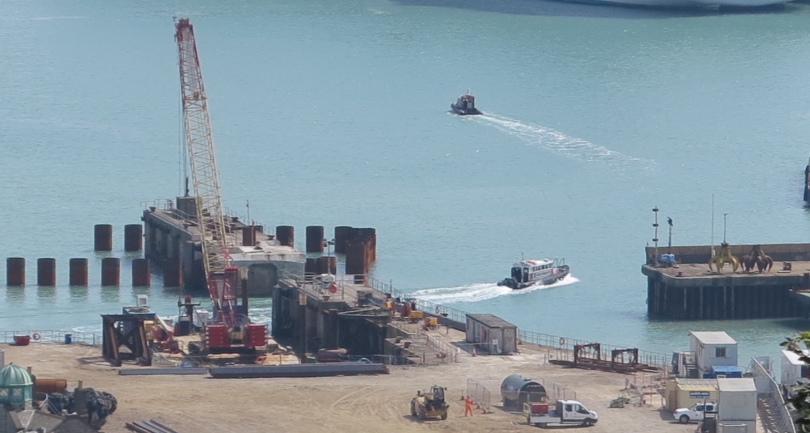 It is worth seeking out Notice to Mariners 48/17 on the DHB website which describes the operation of these new arrangements.
One interesting item is that when pile-driving is taking place two safety boats will lurk in the vicinity of the channel & hand our ear plugs to passing yachts.
Saturday, 26 August 2017 - 01:30
Post 4150
Patrick, Marine Parade
In last evenings fading light the elegant 'Crystal Symphony' quietly left its berth on the eastern arm; glided silently across the bay, pirouetted in the western entrance before berthing at T2 all lights blazing against a darkened sky. The 'AIDAbella' is just visible in the background on its way out.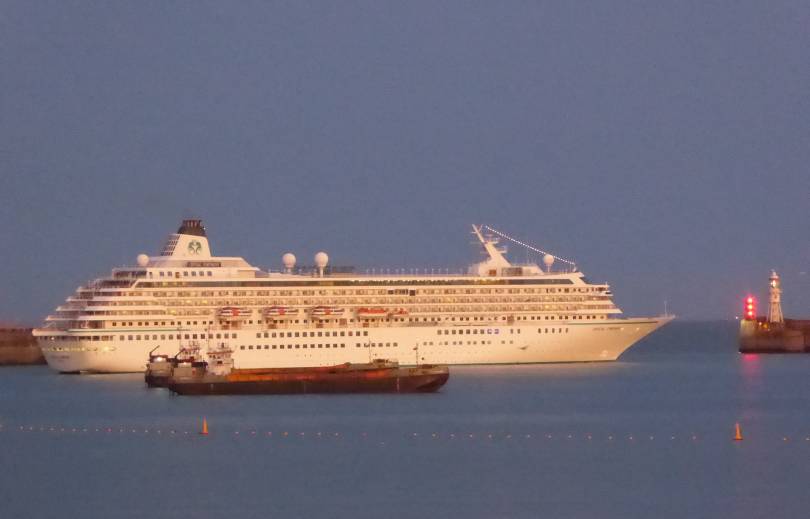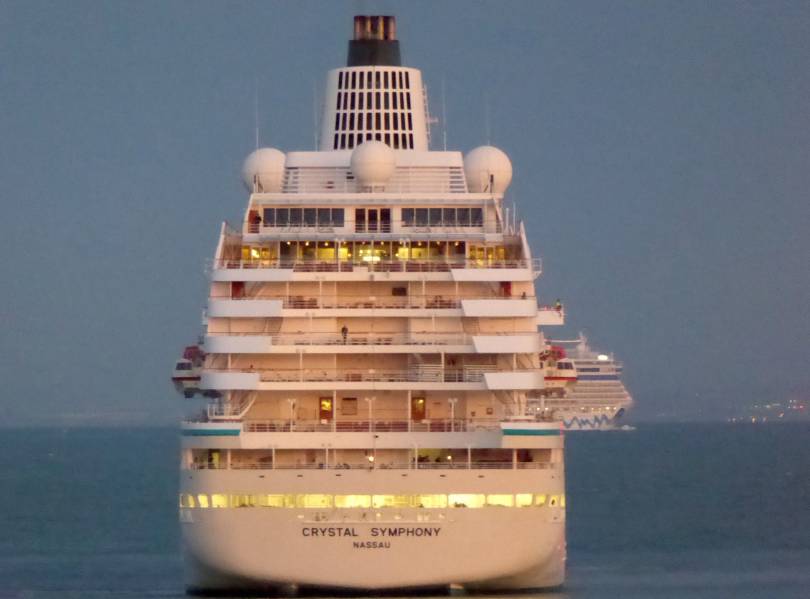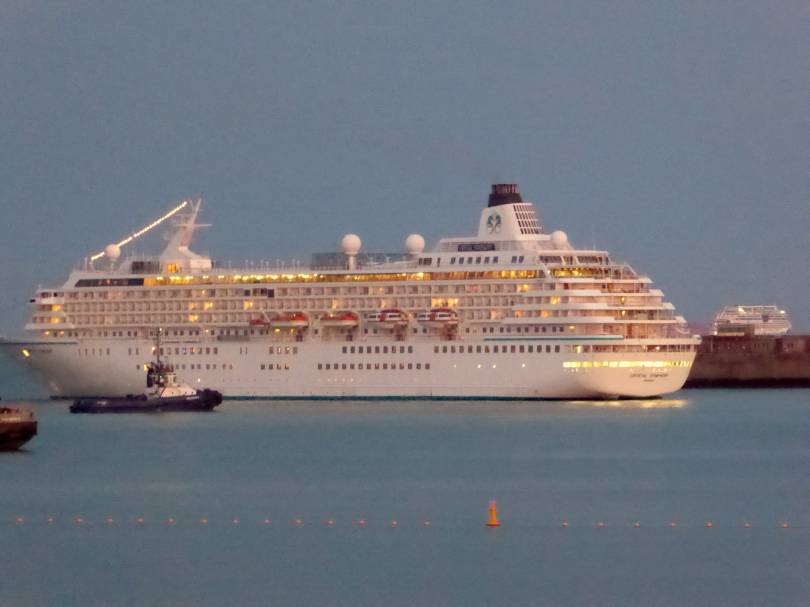 Friday, 25 August 2017 - 21:55
Post 4149
Sarah, Ramsgate
Relief Lifeboat - Margaret Jean (12-21) is back at Ramsgate until Tuesday when it is due to go to another station on relief.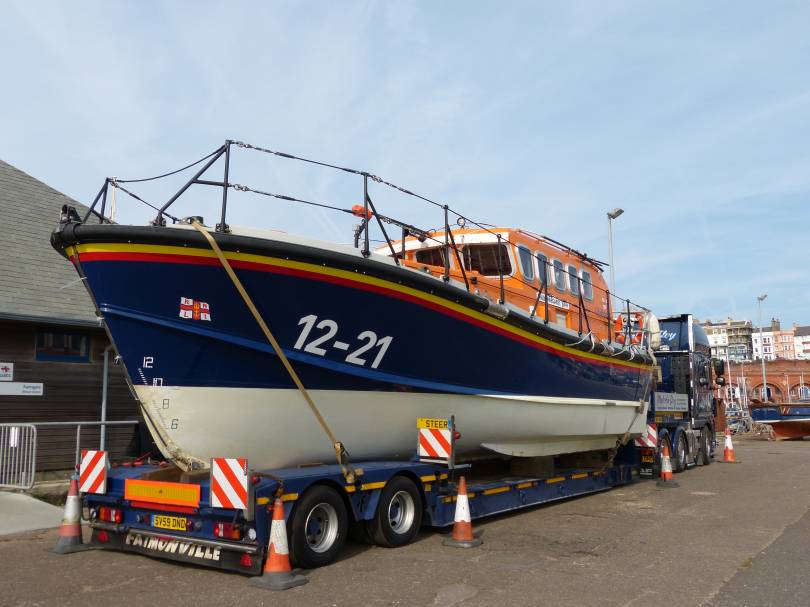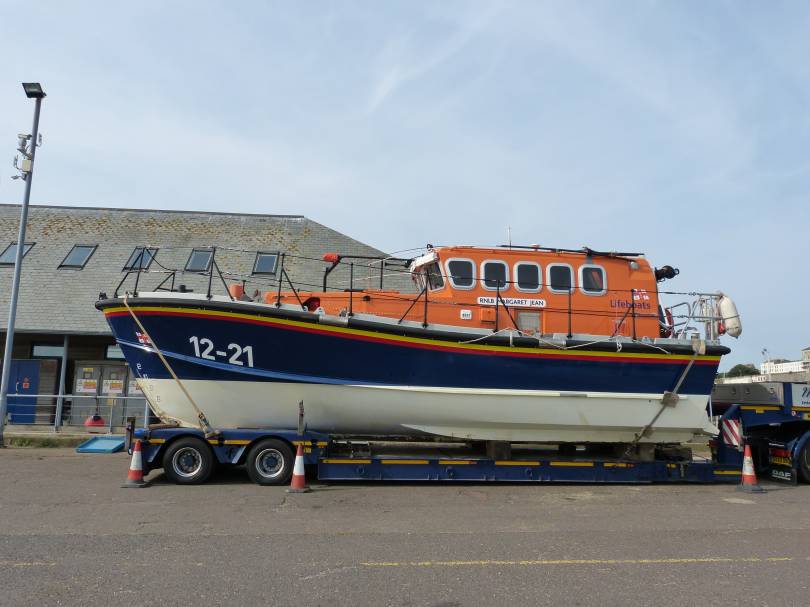 Seen here with Ramsgate Relief Lifeboat - Forward Birmingham (14-12). Both lifeboats have had spells as being the Exmouth Lifeboat so it is a rare photo to have them both together.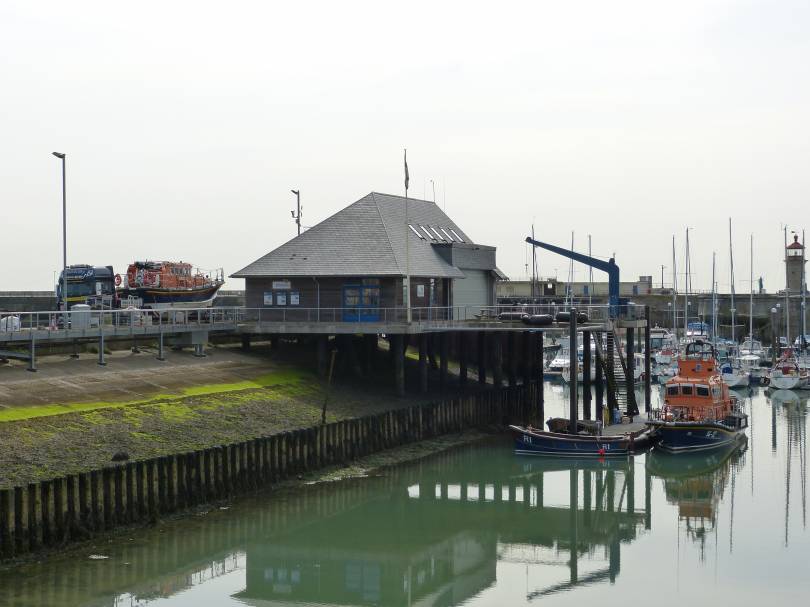 Friday, 25 August 2017 - 18:21
Post 4148
Sea News, Dover
I personally have almost neglected the stunning AIDAbella thus far, but here we are making up for that omission...
Here we have a sequence of her arrival yesterday morning Thursday.
Time of first pic...06.52..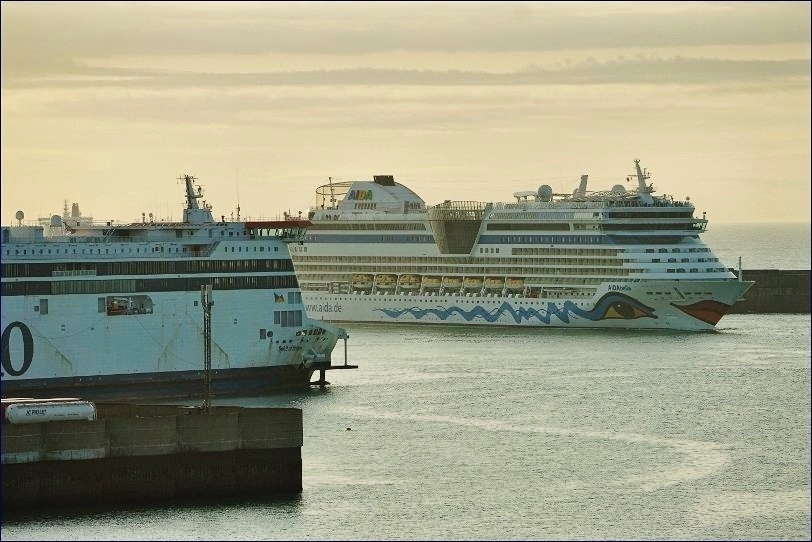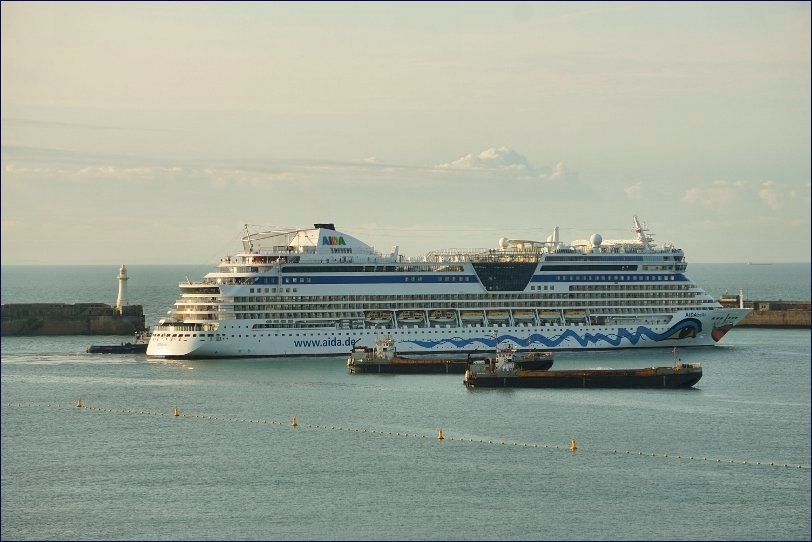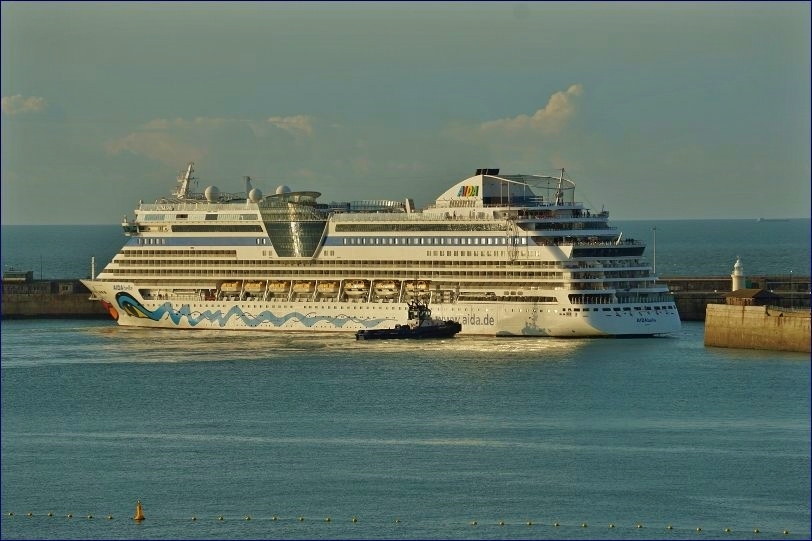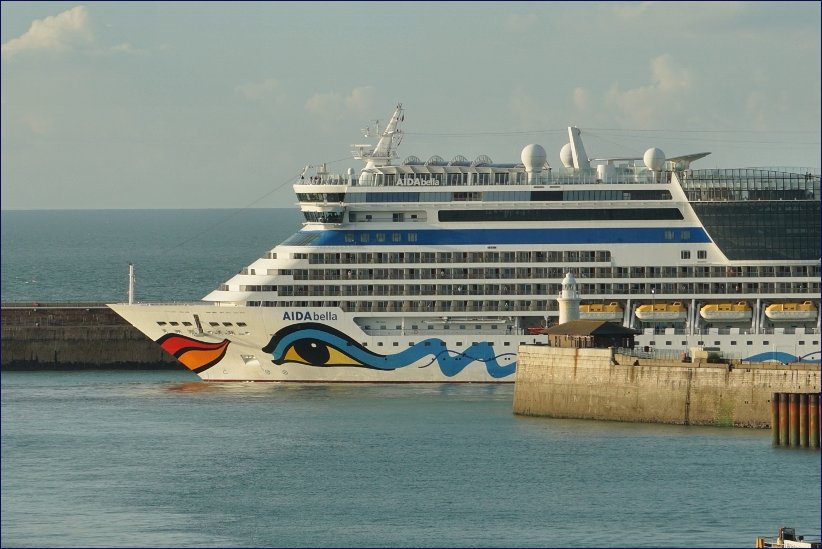 We had almost too much to photograph over the past day or so... brilliant it was...
Thanks as ever to all the team for the great pix. See earlier post.
Ah well done Sarah once again. Cracking set of pictures below ....you may not have roved far this time but you still came home with the goods...


Great work!
"Ive been a wild rover for many's the year.... " Ahhh them Irish songs...

PB.
Friday, 25 August 2017 - 14:51
Post 4147
Sarah, Ramsgate
I didn't rove very far on Wednesday

, I went to Broadstairs Water Gala where Ramsgate Lifeboats attended.
Ramsgate's Relief Lifeboat - Forward Birmingham (14-12)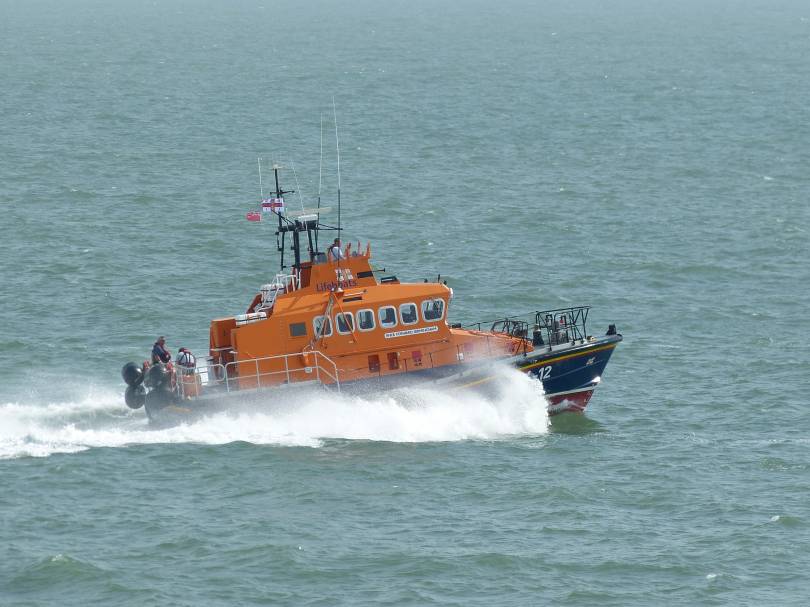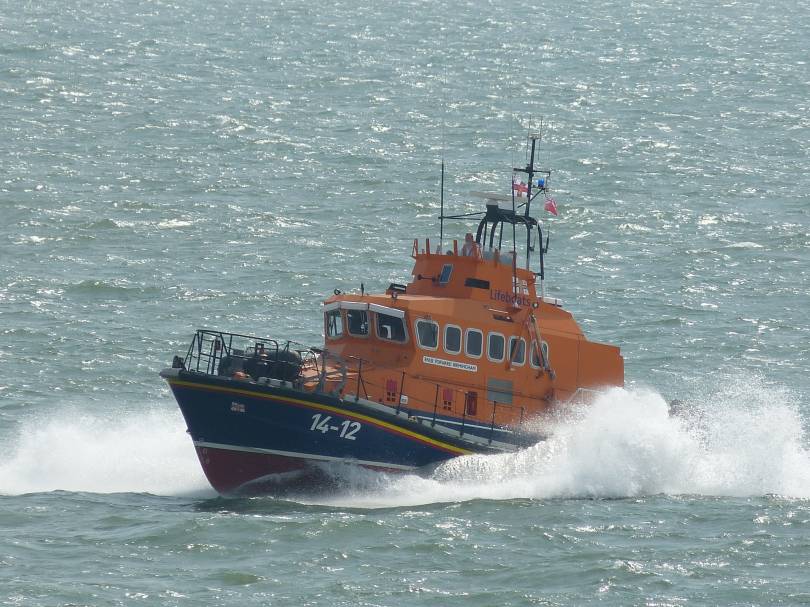 The crowd are given the opportunity to board Forward Birmingham.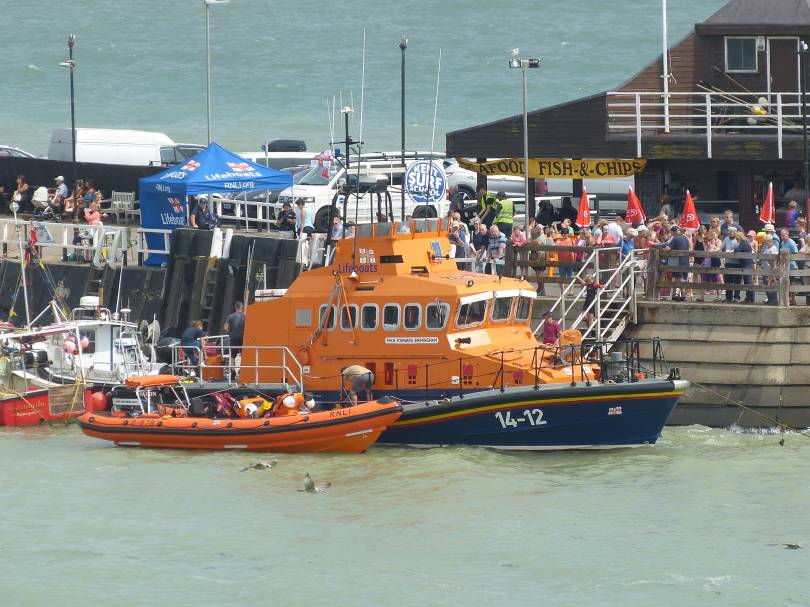 Ramsgate's Inshore Lifeboat - Claire & David Delves (B-878)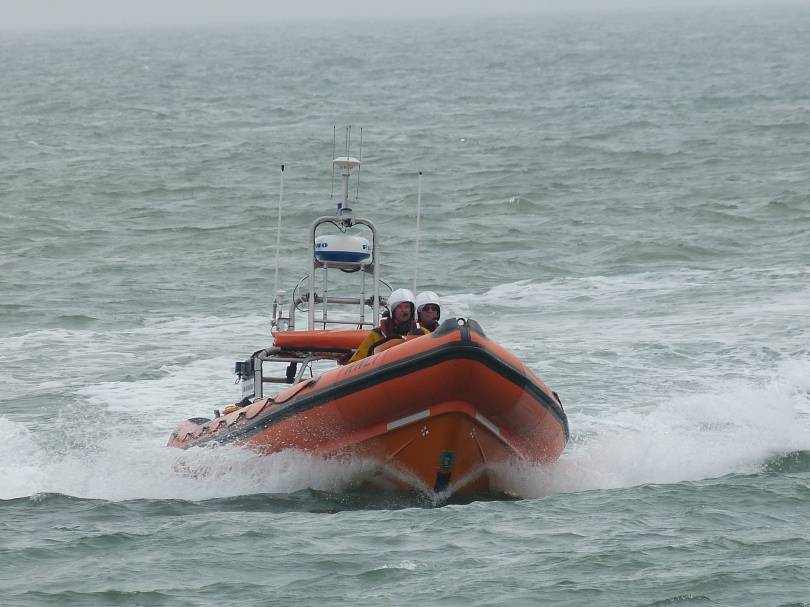 Both lifeboats leaving Broadstairs to return to Ramsgate.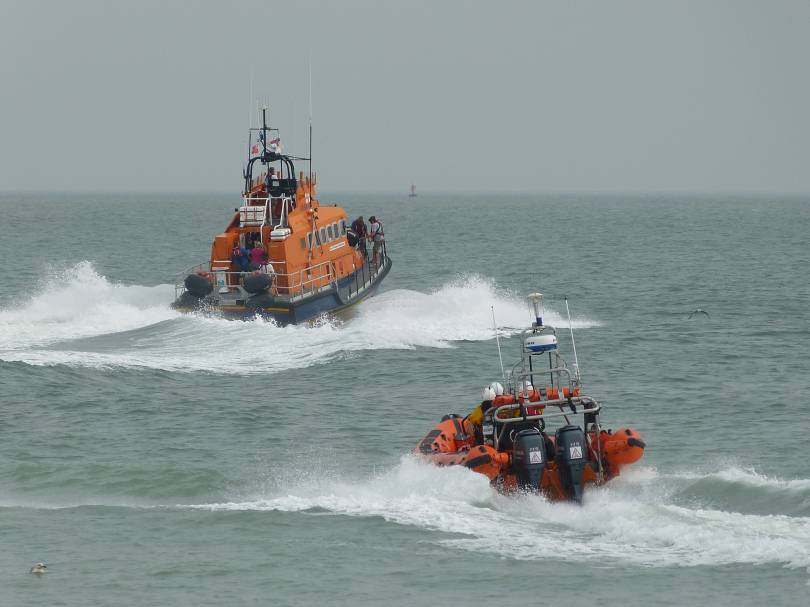 Friday, 25 August 2017 - 07:26
Post 4146
Sea News, Dover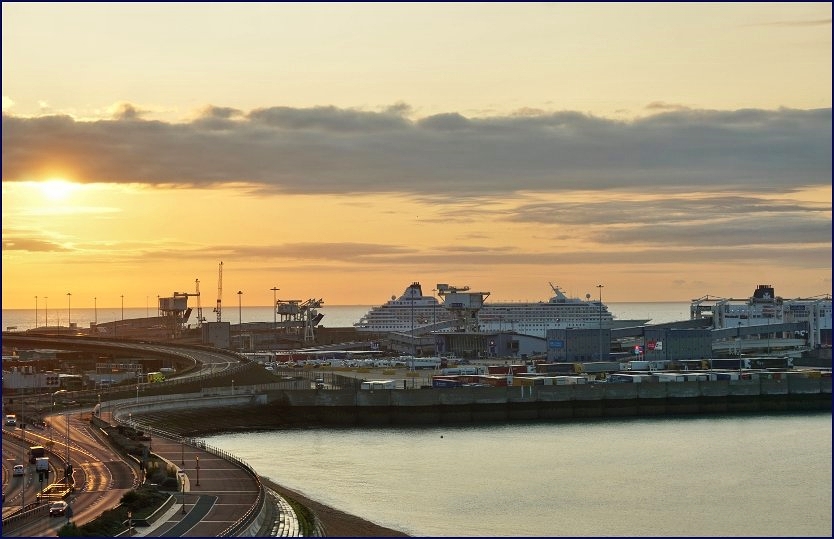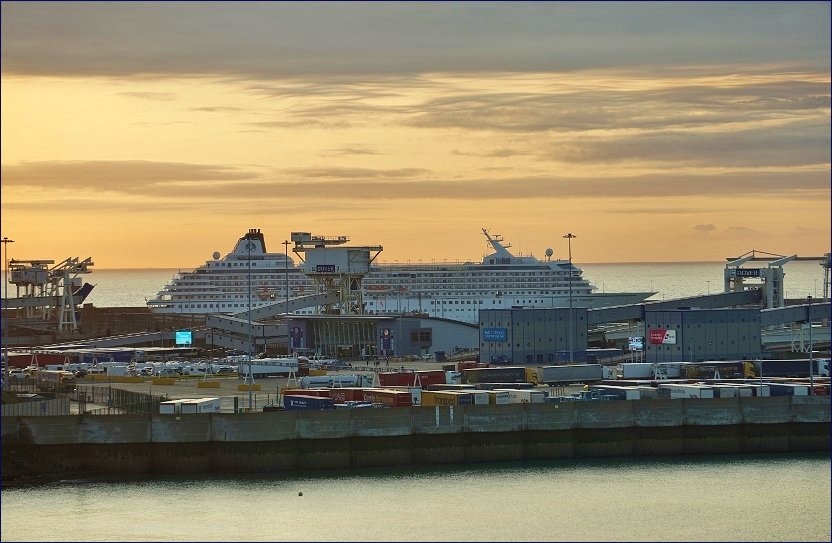 Two pictures above there of the fabulous Crystal Symphony yesterday morning. Yours truly got a heck of a pleasant shock while gazing across the port early early early ...and there she was...looking fab on the eastern arm of Port. Time of those pictures above 06.17. I managed to get all the ferry captains to get their ships out of the way so that I could get those pictures above. They were tremendously co-operative. As soon as I was done I gave them the thumbsup and they all came back in again...

The picture below shows the Saga Sapphire arriving at 05.58. The second one in...
It was a super-duper morning at the Port of Dover. The AIDA Bella came soon afterwards. Another fab ship...will have pictures of that one to follow in due course when I regroup...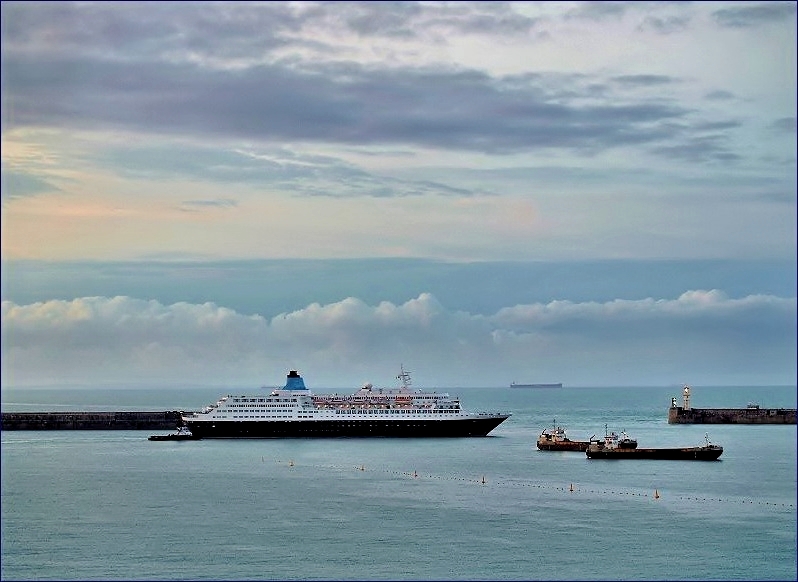 Last night was special here at the Port. Saga Sapphire left early on and at 8pm AIDa Bella left us in blaze of dazzling light...the evenings are beginning to get darker now...just as she left Crystal Symphony came across the harbour within minutes and took up the slot at Cruise Terminal 2. A fantastic evening here in Dover.
A big well done to the Port of Dover for yesterdays triple whammy of great ships

A superduper well done too to all the guys below. Truly great stuff!
Ed had some brilliant pictures below there from right on the spot - don't miss any of those. Great work Ed once again.

Patrick showed us some great pix too of all the happenings. Always welcome Patrick.

Jeremy got a couple of great ones too. Well done Jeremy again.

And Mike gets a thumbsup from the Sea News Arts department... great to see those..

Thanks once again Vic for your positive comments

PaulB.
Friday, 25 August 2017 - 07:02
Post 4145
Ed Connell, Dover Strait
Couple more photos of today's triple whammy: AidaBella, Saga Sapphire, Crystal Symphony.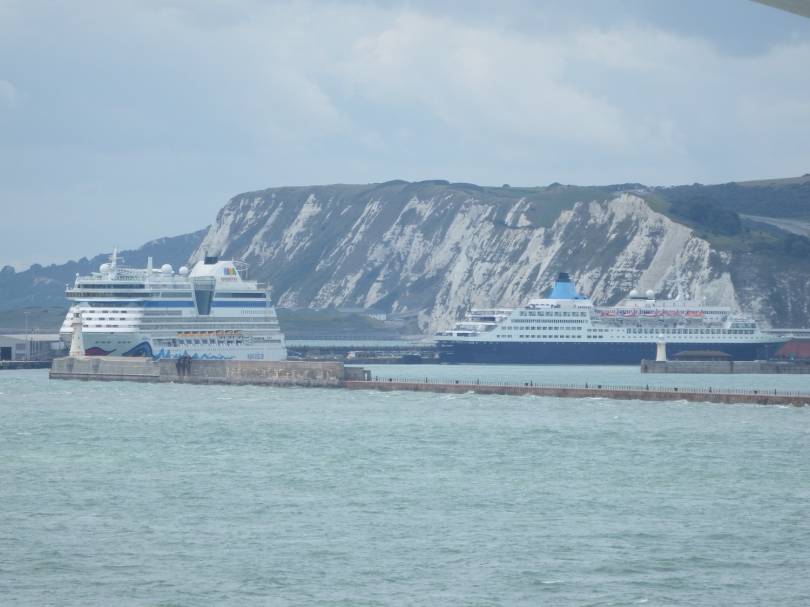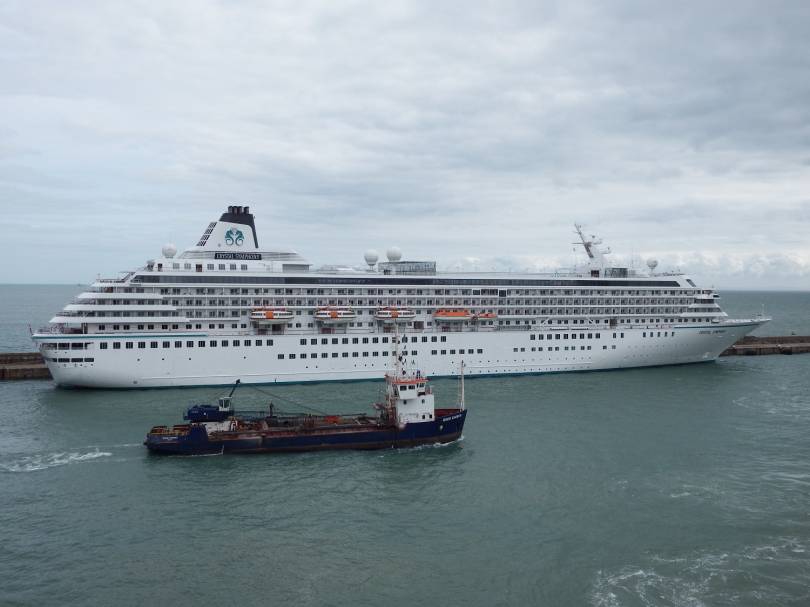 Thursday, 24 August 2017 - 19:11
Post 4144
Patrick, Marine Parade
Unexpected Cruise visitor today on the eastern arm is the 'Crystal Symphony' from Invergordon.
On Cruise 2 the 'Aidabella' arrived early this morning from Goteborg and leave later today for Le Havre.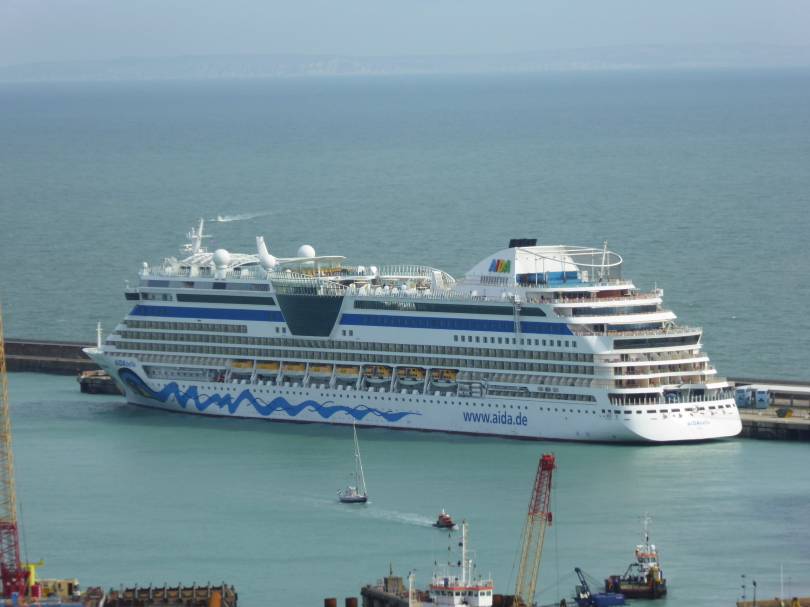 Meanwhile at the Dover Western Dock development the piles keep curving on, steadily closing the gap to meet the 'Prince of Wales' pier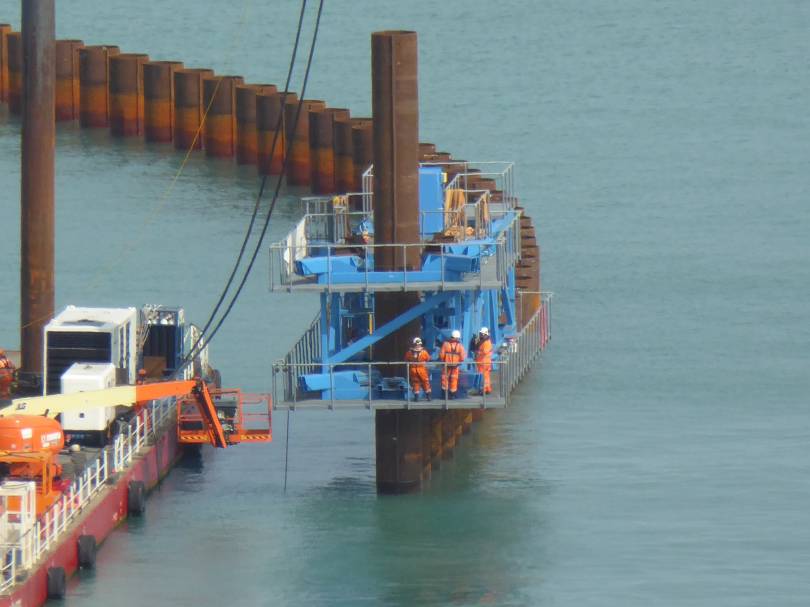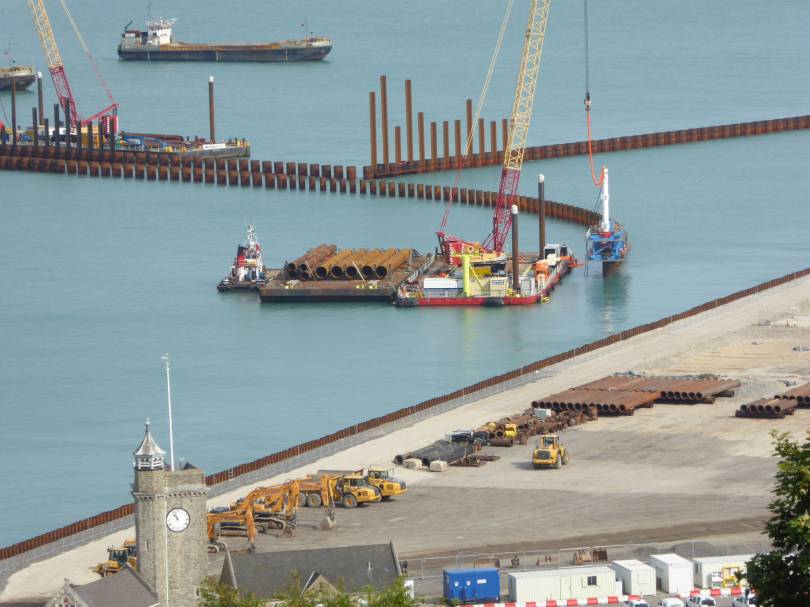 Thursday, 24 August 2017 - 17:47
Post 4143
Mike J., Dover
Dover Sea News - Arts & Culture Department.
Further to post 3519 back in March about the 'art installaions' on the path up to Langdon Cliffs from Eastern Docks they now have been installed & were officially 'opened' on Wednesday.
Much smaller than expected they are substantially built & inevitably will be used as seats by weary walkers - the 'patterns' have been cut out of the stainless steel panels by laser or flame-cutter.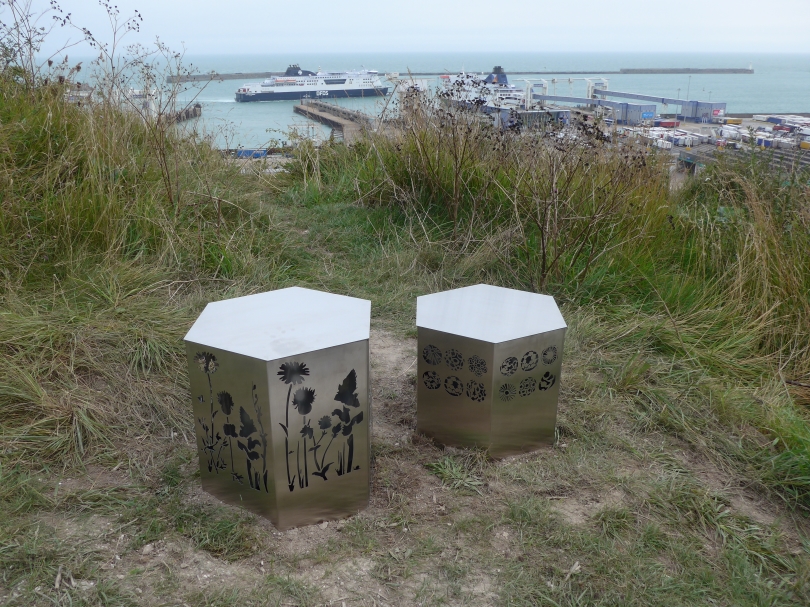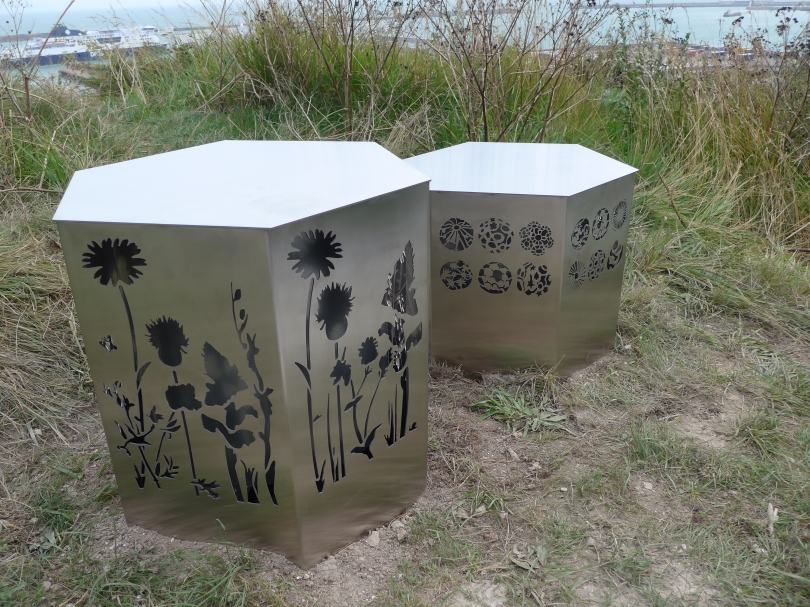 A word of caution - sharp edges to the top surface & fingers poked thru the 'holes' will meet very sharp edges.
Thursday, 24 August 2017 - 14:12
Post 4142
Jeremy Ward, Whitfield, Dover
Long distance shot of the AidaBella today.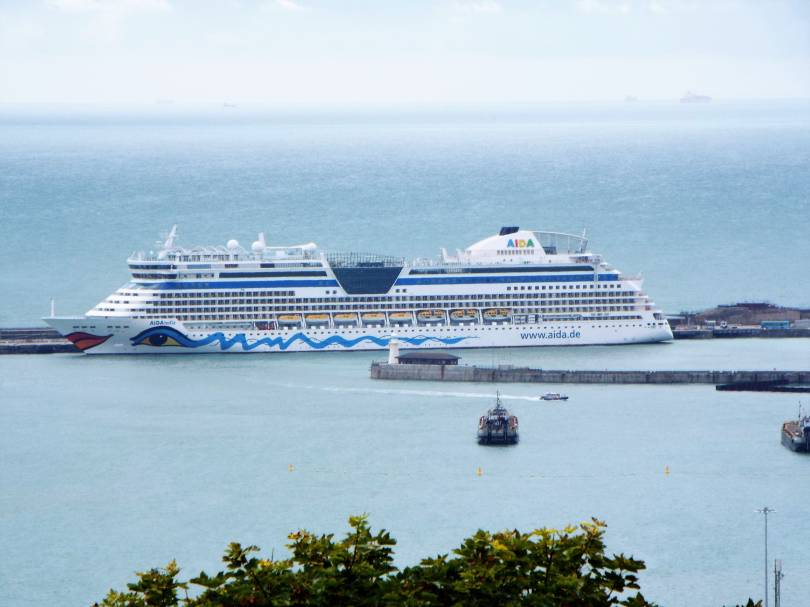 Thursday, 24 August 2017 - 13:20
Post 4141
Jeremy Ward, Whitfield
Another view of the Crystal Symphony from NT.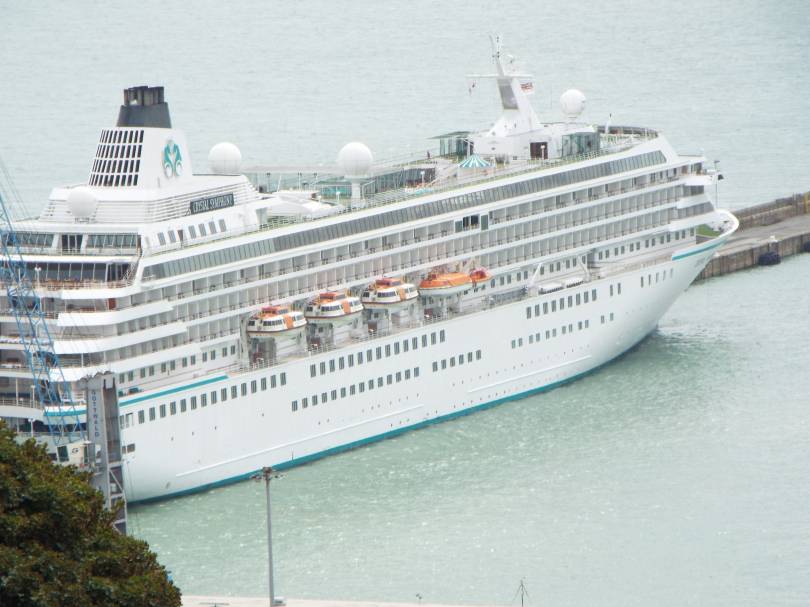 Thursday, 24 August 2017 - 13:15