Thursday, 20 June 2019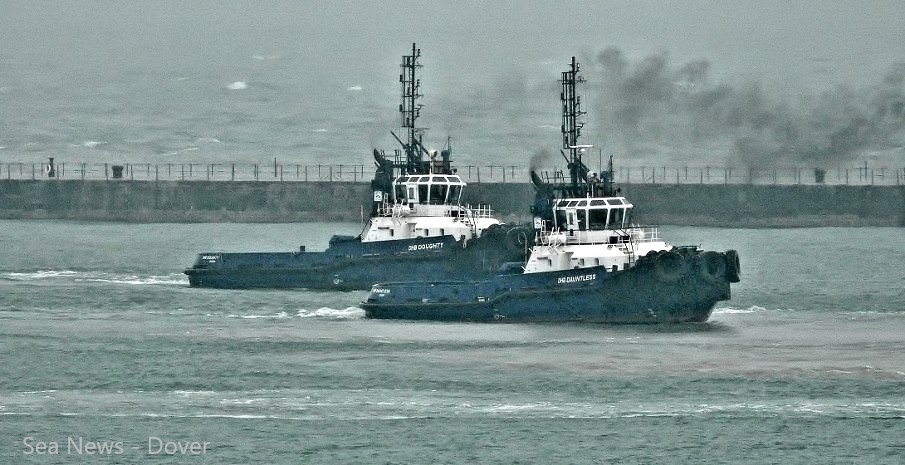 Just having sent Pacific Reefer on her way, the tugs turn back into the Summer (!!) gloom....

WWW.DOVERFORUM.COM/SEA-NEWS
Featuring all the ships that come and go and work at the Port of Dover ..
... with further coverage of the surrounding ports.
Sea News Dover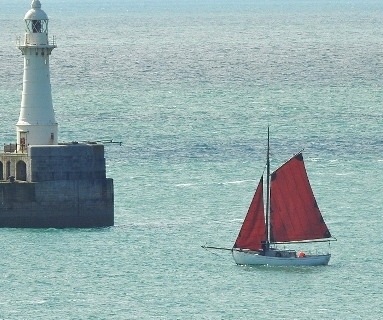 DFDS NEW SHIP for Channel see 6303
DFDS Europe's award winning Ferry Operator 6332
Port of Dover : Virgin Voyages 6289
Port of Dover: Brexit Resilience 6123

P&O Ferries: Alternative Euro Breaks 6298
P&O Ferries: Record Fundraising for Lifeboats see 6253
Port of Dover: Reducing Carbon Footprint 6332
Port of Dover: New Cargo Manager see 6205

Thames Estuary Forts 6250
SS Richard Montgomery at rest (WW II Supply Ship ) 6329
DFDS: ORCA 6179
Premier Inn completes see 6149 plus

Scroll down to see the Boudicca D-Day pictures in several posts.
Use our SEARCH ENGINE below to find all sorts on the SEA NEWS pages....
type in the topic and away you go, or if you have the post number as shown above, just type it in the box, more than - 6300 - nautical posts now.
Posts are welcome. just click 'Add Your Comment' below. Max of 5 pictures preferred although we can stretch that for special stories..
Sea News Editor Paul Boland - send info or pix to dover7@msn.com. Always welcome.
CRUISE CALLS:
https://www.doverport.co.uk/cruise/find-a-cruise/
UPDATE:
To show your pictures at their best..it could be worthwhile resizing before posting to
850
pixels wide.
All pictures on these pages are the copyright of the owners and must not be reproduced without permission.
Post 6249
Jeremy Ward, Whitfield, Dover
Looking at the great photo's of the new Pier it doesn't look like there are any seats to sit down on only some at the end?

Saturday, 4 May 2019 - 22:24
Post 6248
JanT, Dover
Looking at the pictures of the new pier that Patrick has posted,it looks very nice for that summer evening stroll.

Saturday, 4 May 2019 - 17:18
Post 6247
Patrick, Marine Parade
re#6245 New Pier Open to public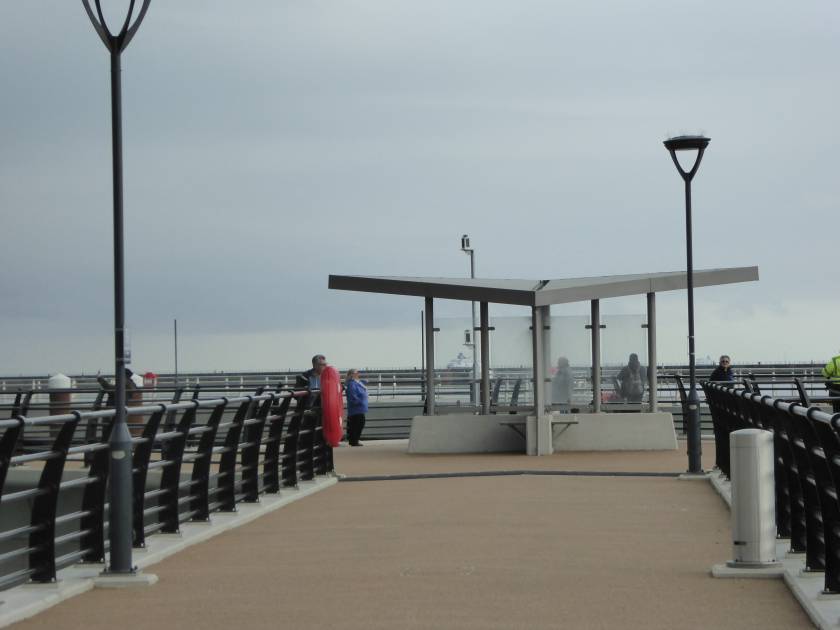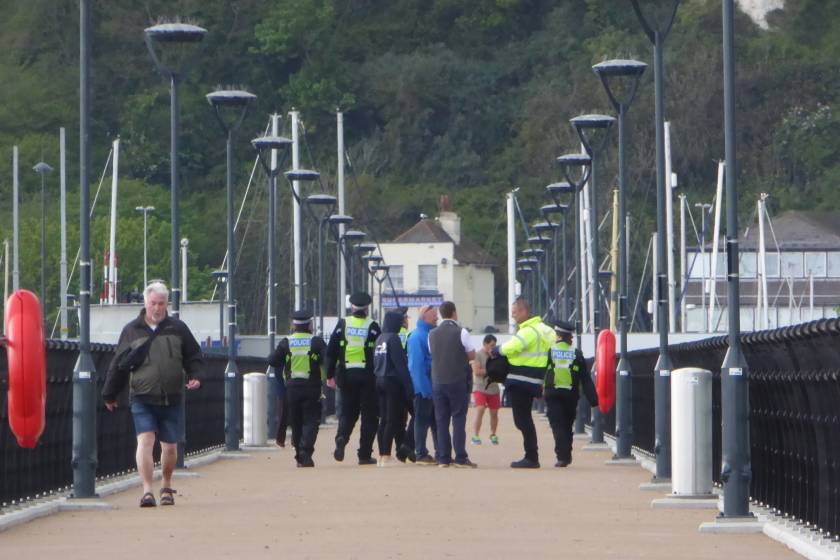 Saturday, 4 May 2019 - 08:37
Post 6246
Sea News, Dover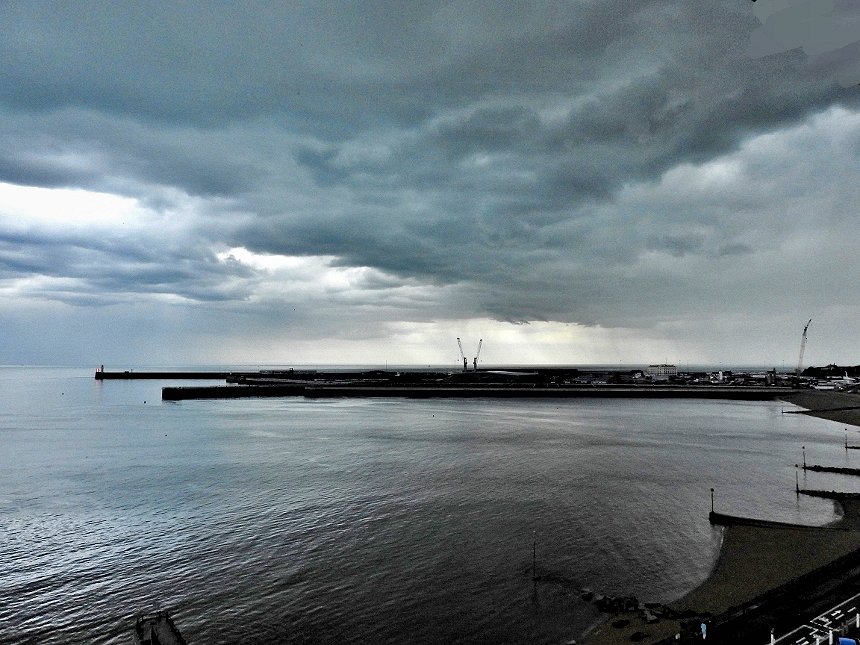 The picture above shows the sky over the Port on Thursday afternoon. A very dramatic looking stormy sky as you can see. Out there underneath all that squally menace is a Border Force cutter...just a dot to the left of the central cranes...keeping our borders safe despite the weather. I've pushed the picture as large as we can go to show nature at its best.
You can see the Pullmantur Zenith once again in the shot below … she is about to disappear into the fog while in the foreground you can see the P&O ferry the Pride of Burgundy setting out for Calais through the western exit. Speaking of P&O we have had some very good info through from them...so will get that sorted...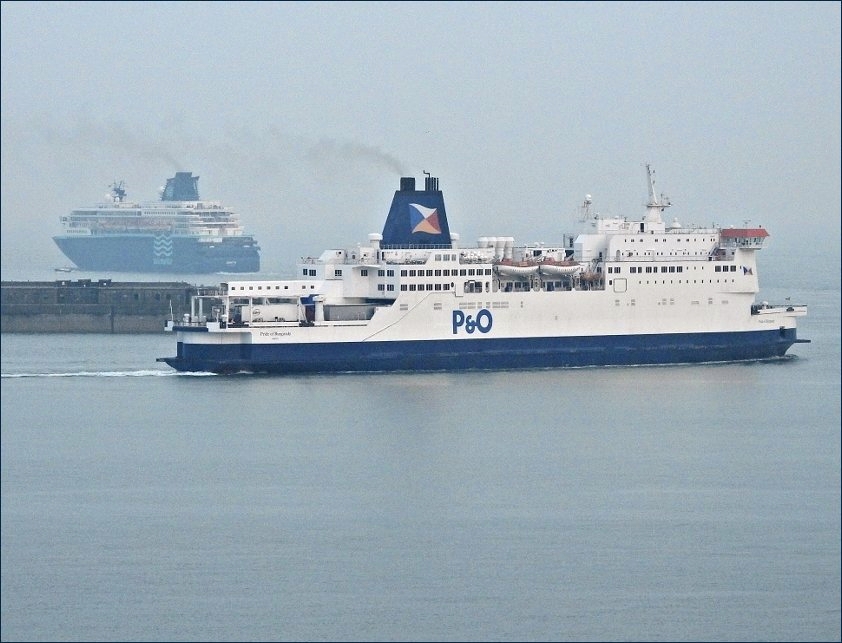 Don't miss the latest info in the post below.
PaulB
Saturday, 4 May 2019 - 05:55
Post 6245
Sea News, Dover
DHB Tweet today -
"
. . . . . We've managed to get Dover's new 500m+ marina pier open to public in time for bank holiday - open today at 4pm.
Normal times 7am – 9pm. Enjoy while we continue delivering wider western docks development ….
"
Mike just sent this over. There we go.

Friday, 3 May 2019 - 16:42
Post 6244
Sea News, Dover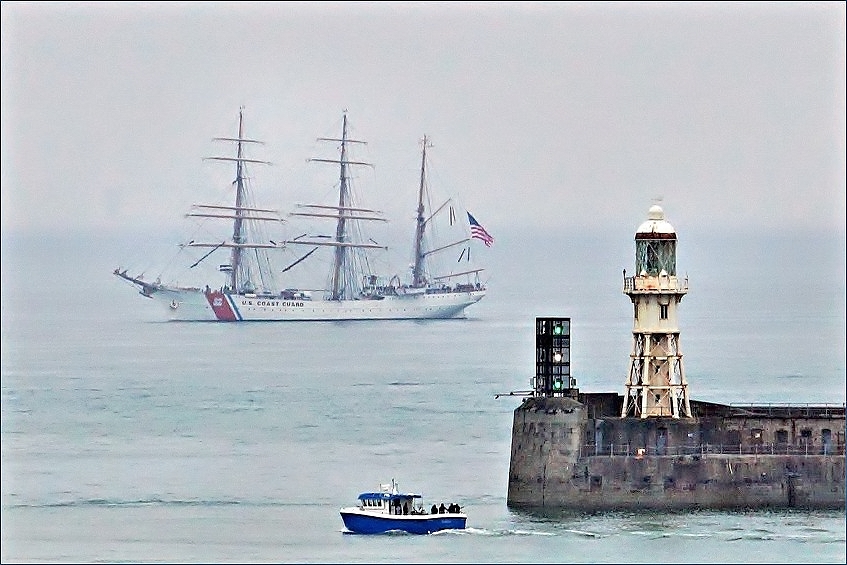 Some pictures now of the US Coastguard tall ship EAGLE which passed close to Port the other day..let me check..yes wednesday. The pictures are more drawing or indeed old print rather than straight forward photographs, this due to them needing work because of quality issues. Great to see the ship, frustrating because of fog/mist.
Tried zooming in on the one below...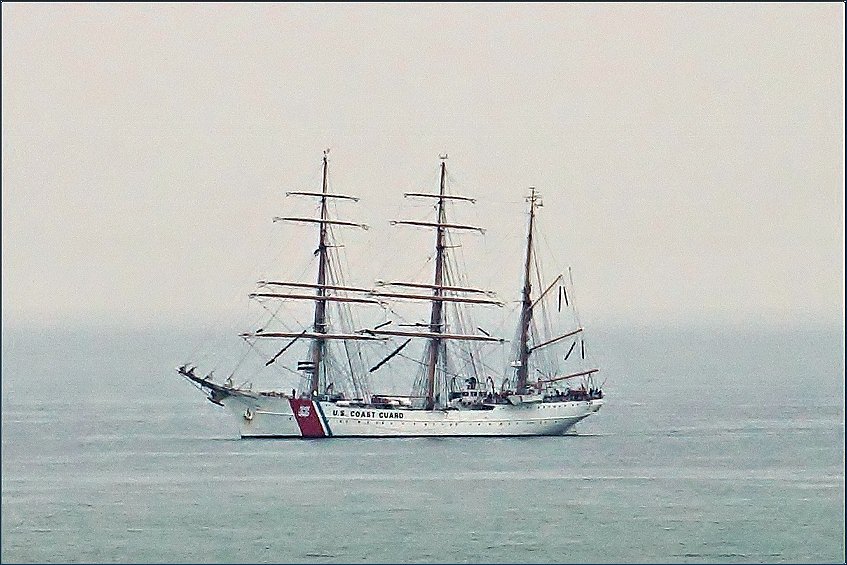 See also Patrick's pic in 6241.
You can also see Eagle to the left in the pic below...featuring the Pullmantur Zenith.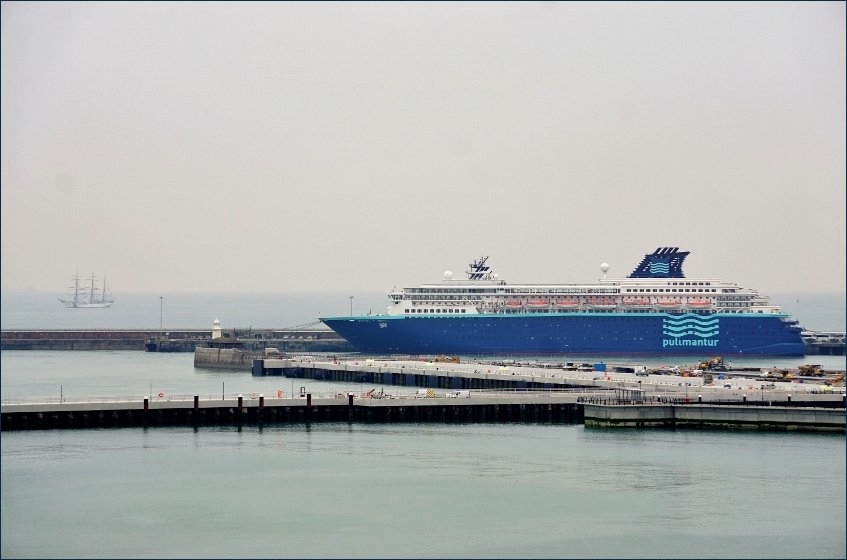 More Zenith pictures below as she departs on a foggy/misty Wednesday evening bound for Ijmuiden in Holland and on then to Malmo in Sweden...Passengers enjoying a one way 8 day cruise starting in Lisbon and finishing in Malmo.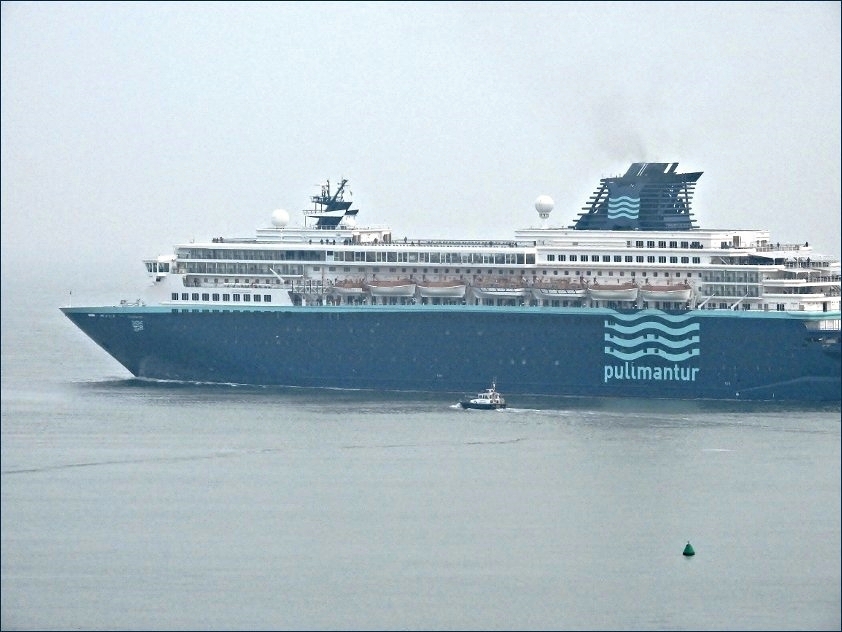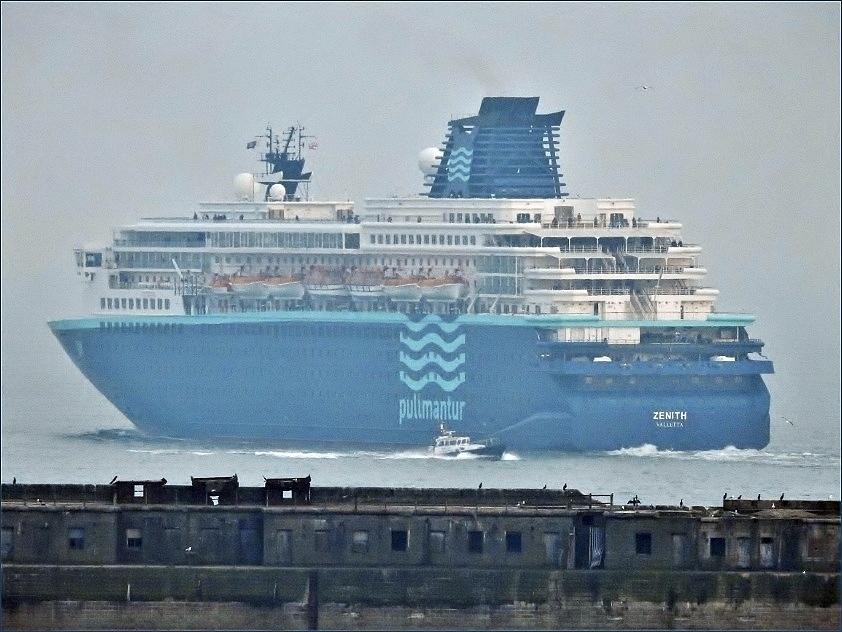 Excellent collection below Mike and added info...very interesting to see the development progress.
Great work there from our 'inshore correspondent'
Yes the Border Force are hi-profile, they have been busy with two more migrant boats picked up.
PB
Friday, 3 May 2019 - 05:58
Post 6243
Mike J., Dover
More Border Agency craft with HUNTER & SPEEDWELL snoozing in the Tidal Basin awaiting their next patrol.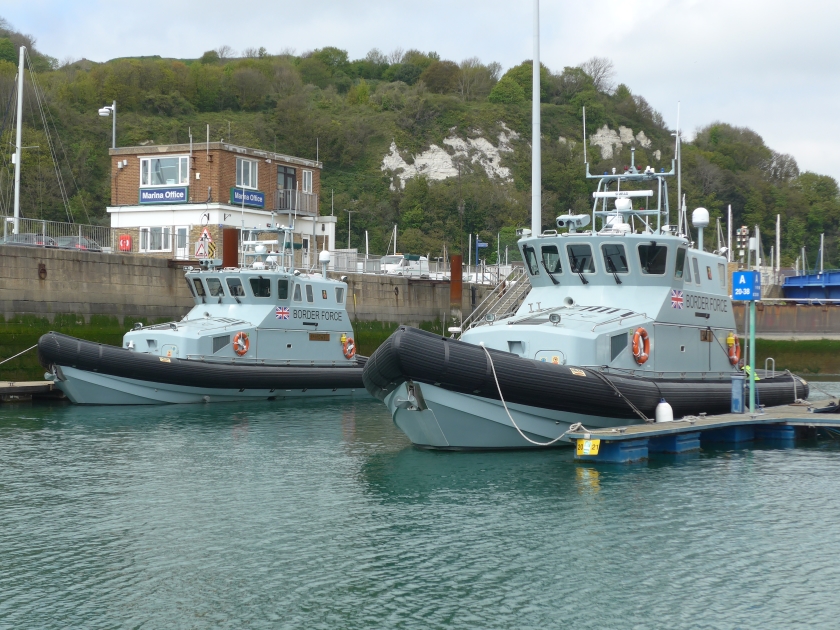 The edge of the cut & lock from the new marina to Wellington Dock.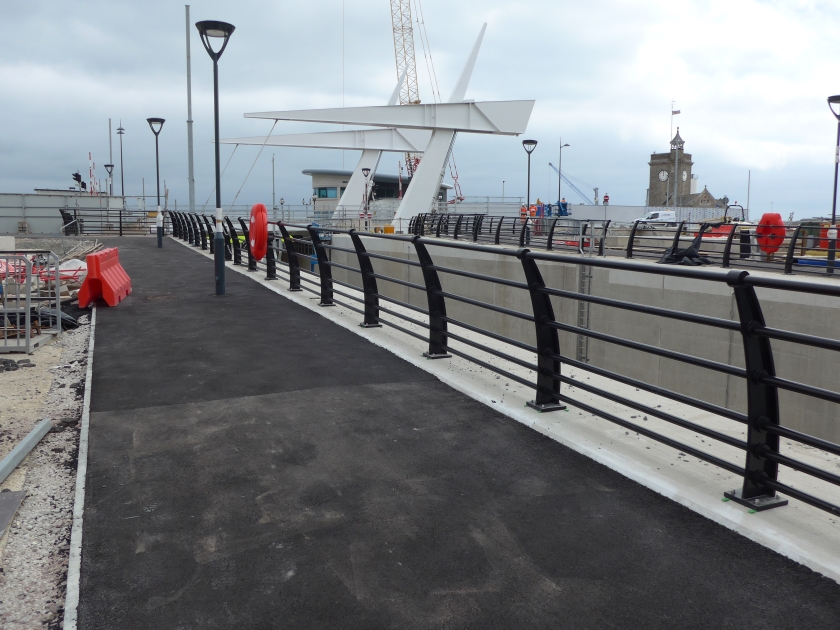 There are srong rumours that the new Marina Pier may open to the public during May. This would certainly be good PR for the public to see a little of the work that has been going on altho ' I fear that they may be disappointed at the shipping views from the end of the new pier due tg 'obstructions'
For excellent drone footage of the new lock & much else besides - google -
dwdr revival march 2019
The drone footage gives good views of the new road road layout & much of the fencing & the security gates have been removed at the endc of the Union Street swingbridge.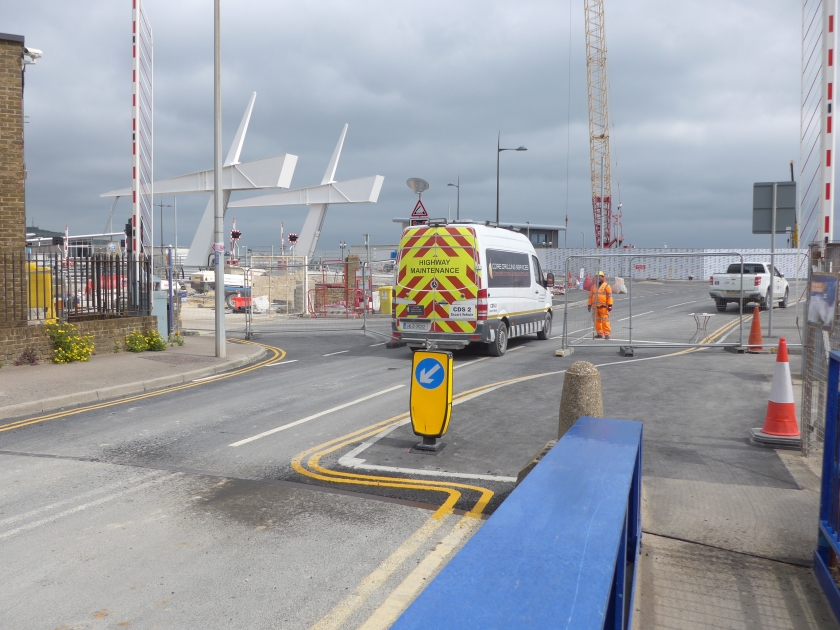 Work continues on the reclaim area which has has swallowed forever much of the Prince of Wales pier.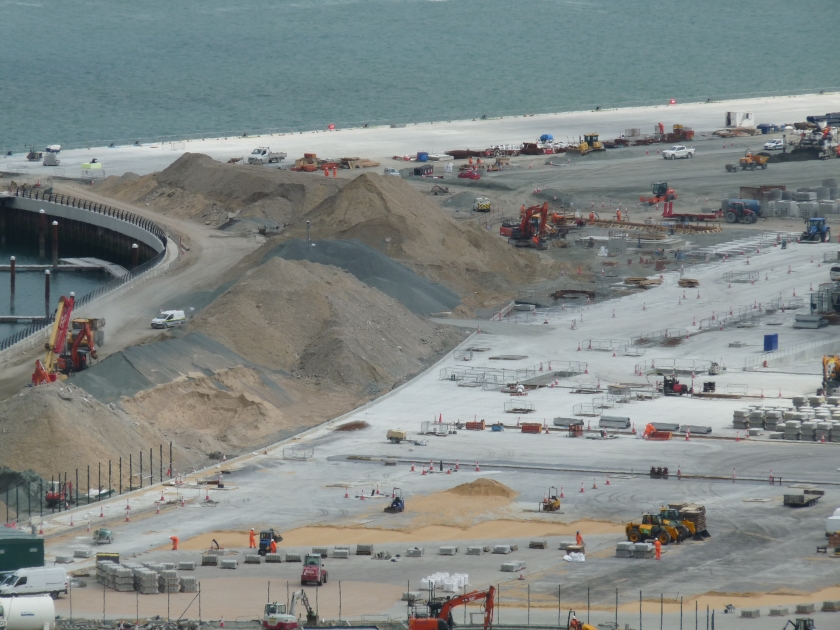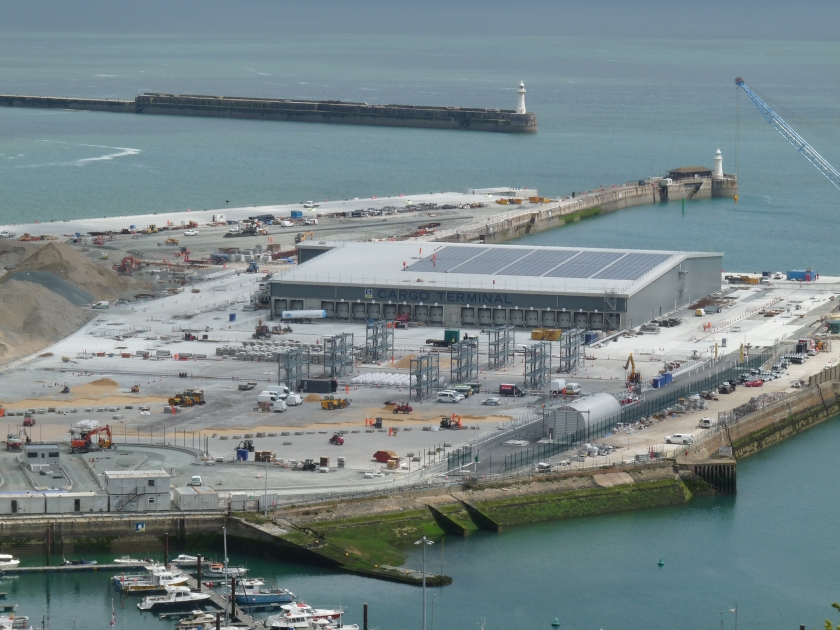 Friday, 3 May 2019 - 01:39
Post 6242
Sea News, Dover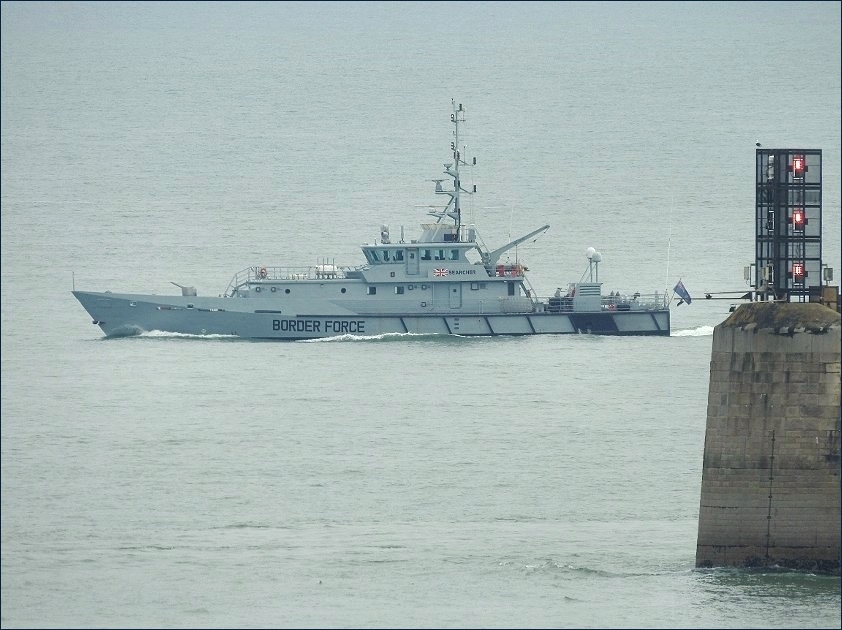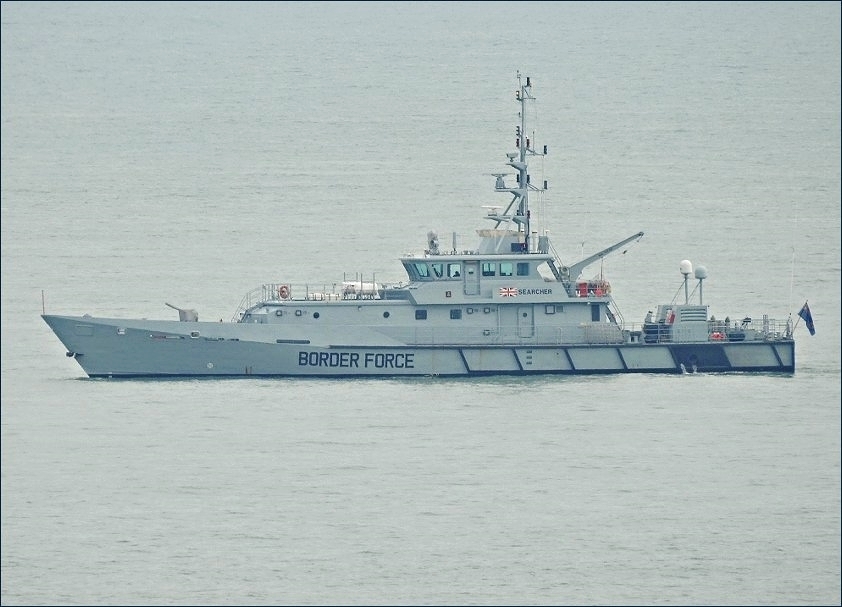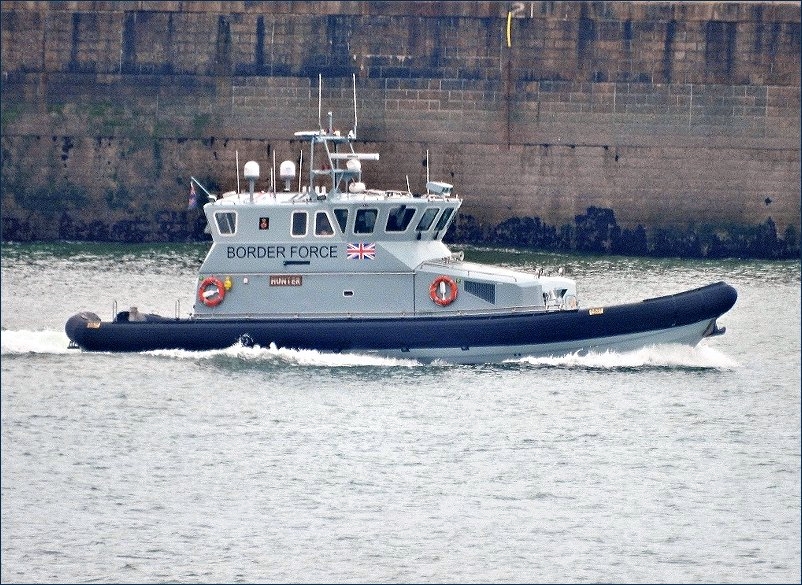 The top two pictures above show Border Force Searcher moving by the Port two days ago in the grey oul conditions, miserable visibility at the moment. Grey grey all is grey. The third picture down shows Border Force Hunter returning to Port here at the same time. Obviously the busy time continues for the Border Force.
Unscheduled but one cant resist showing the two pictures below, just spotted them in the files here while uploading...showing Border Force Searcher again but this time from 2014....can you believe the changes...we still had an operational Prince of Wales Pier then. Fascinating looking back but yours truly is however embracing the new... A couple here for the National Archive...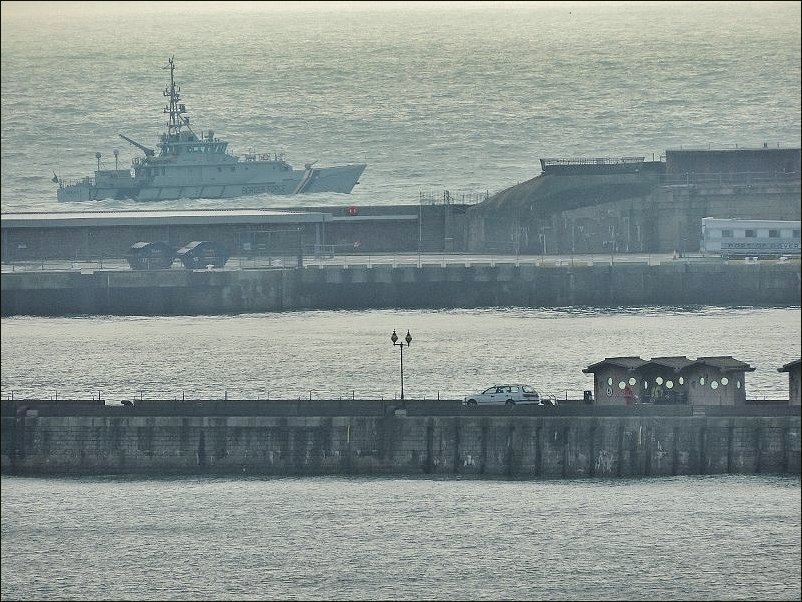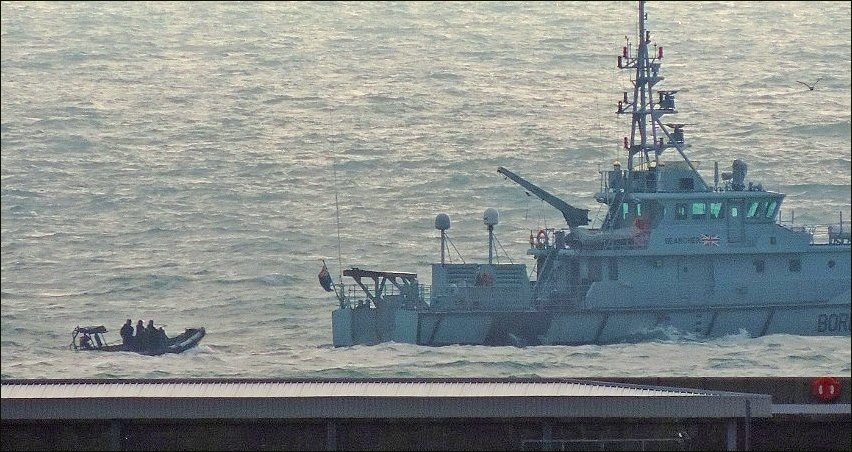 You've seen Patricks shot of the tall ship yesterday...the American Eagle, well the day before we had these two pass by... but the image is sadly very poor because of the visibility. The close ship is Oosterschelde, surely Dutch with that name...and further away the delightful Queen Galadriel.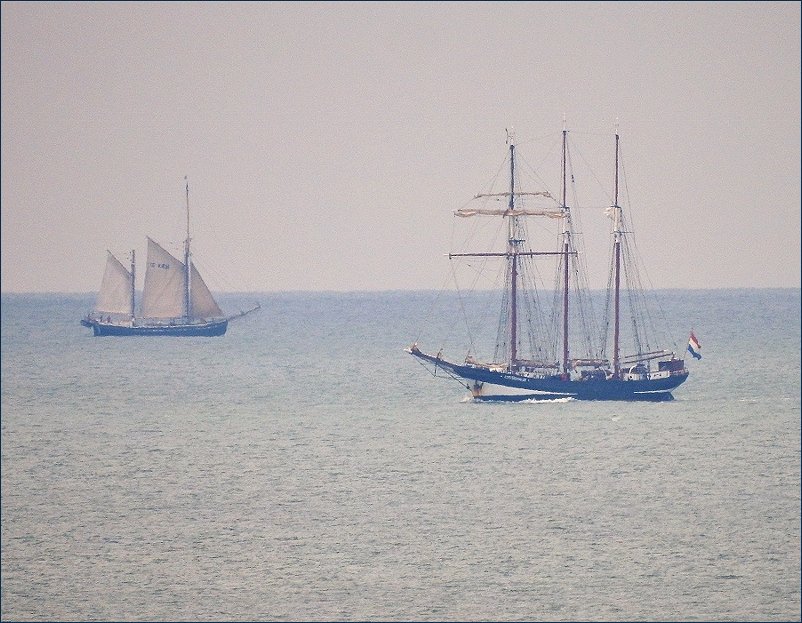 Nice pictures below Patrick...you did a good job with the US Coastguard Eagle as the visibility was fairly awful. I tried it too .. but...but however will have some images in due course with the computers help.
PaulB
The bumbling shambles goes on in Whitehall with 'Private Pike' pushed onto his sword after refusing to fall on it..

Thursday, 2 May 2019 - 06:10
Post 6241
Patrick, Marine Parade
One in, one passing this morning.
Pullmantur Cruise liner 'Zenith' arrived on CT2 early this morning making a welcome change in colour and shape from recent arrivals. Due to depart at 7pm today.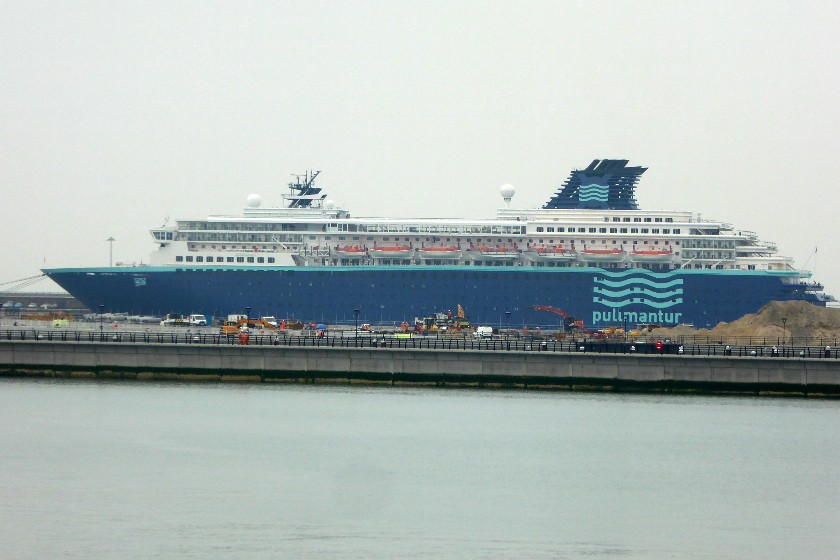 ..... and passing our Port in the morning mist en route from Portsmouth to Oslo was the majestic US Coastguard barque 'EAGLE'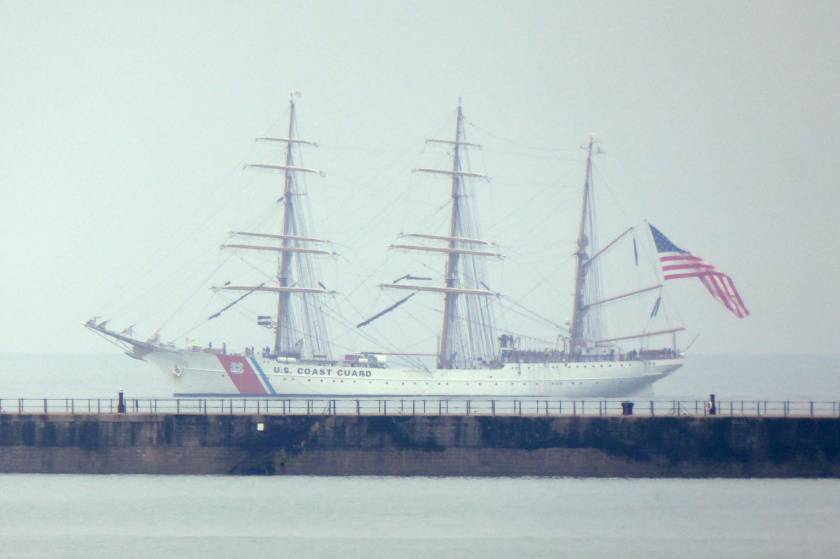 Wednesday, 1 May 2019 - 10:03
Post 6240
Sea News, Dover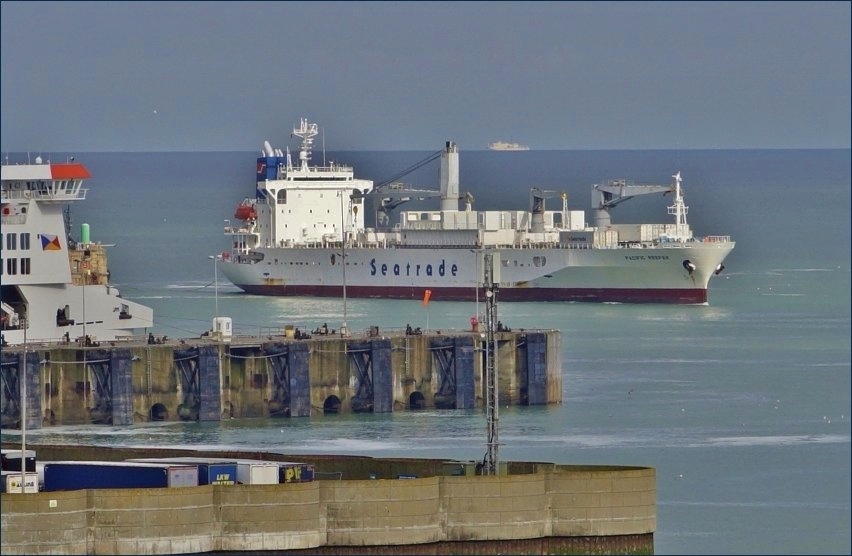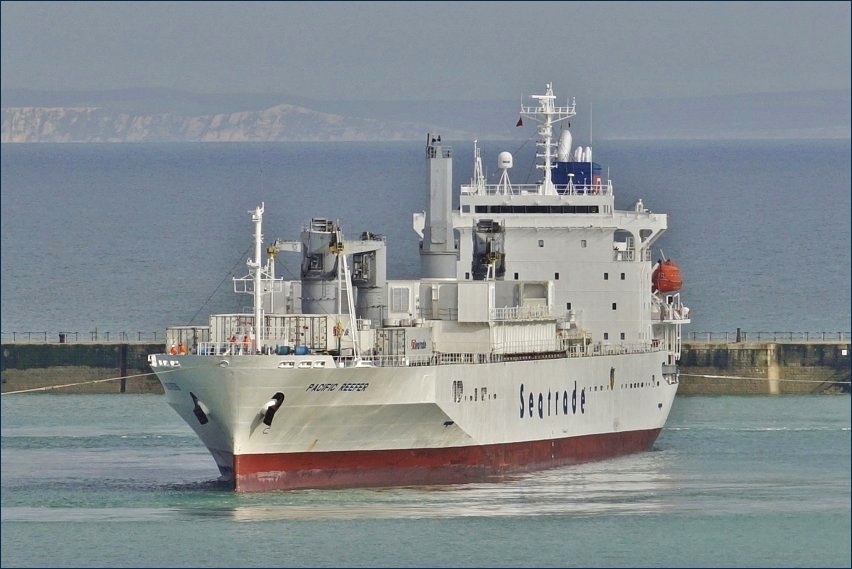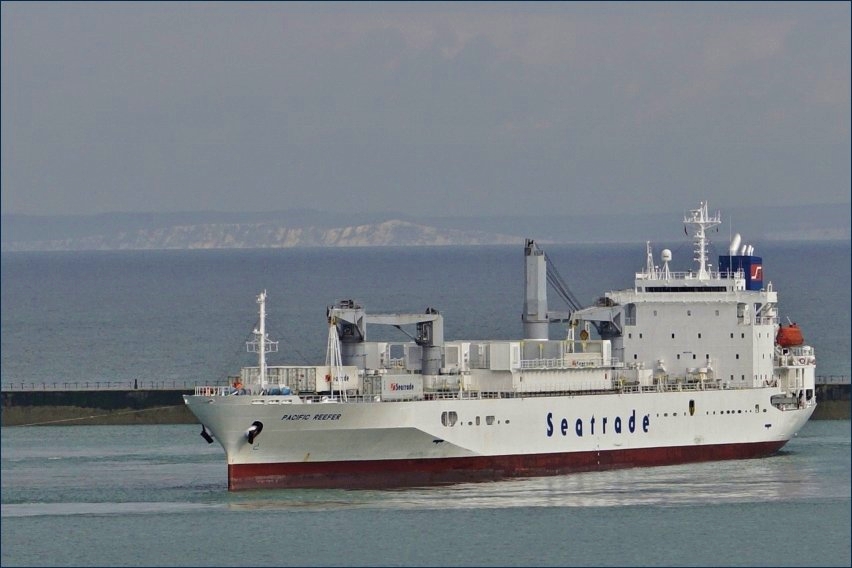 All the pictures in todays post are from the sunday just gone. The three top pictures show Pacific Reefer arriving with us in the afternoon. We had nice clear weather to comfortably enjoy a few shots of the arrival. Nice looking reefer there...
Also sunday below...sunday morning. Yours truly spotted the Dover Lifeboat approaching the Port here from the east. She was powering along beneath the cliffs so I was ready to hopefully catch the dramatics. However by the time she reached the Port entrance the guys had 'throttled back' so the pictures are a wee bit tame in comparison to what they might have been...
but always great to see the guys in action. Was still having a few problemos with the camera then. Yours truly at the time couldn't successfully unfiddle my previous program fiddling...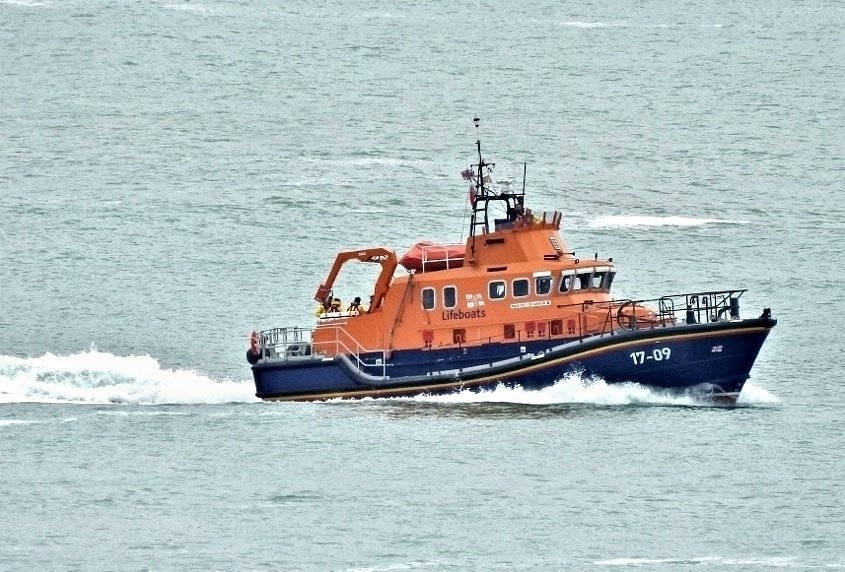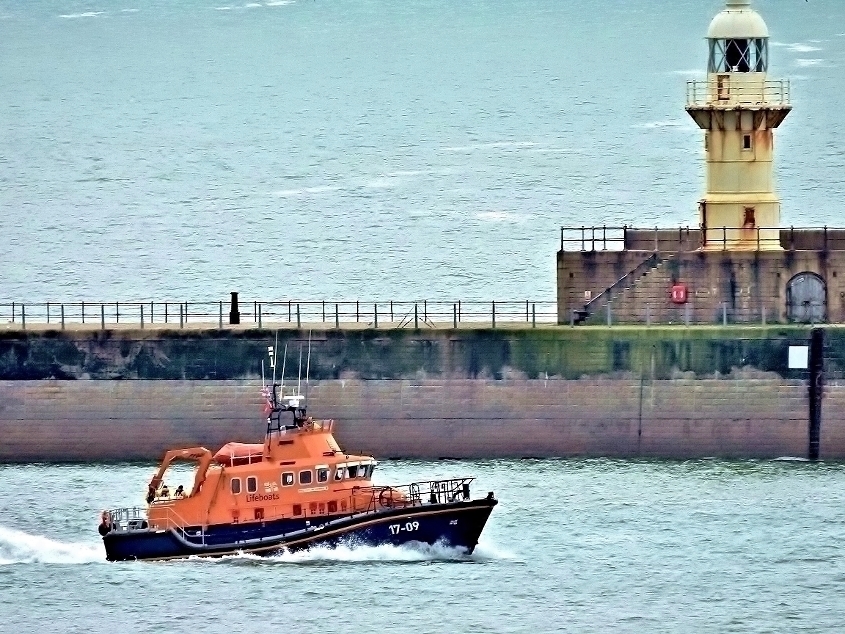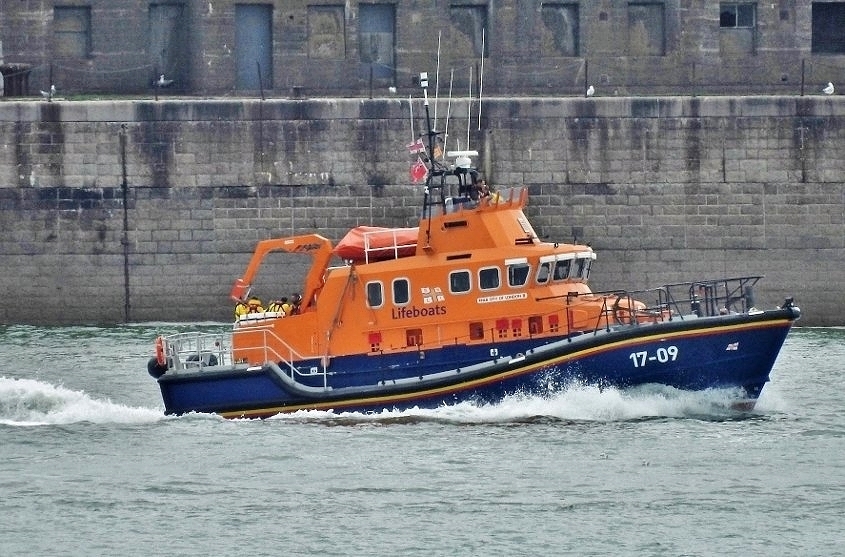 Fascinating post below from Mike with lots of great info and great pictures...
Don't Miss all That !!
Well done Mike

PaulB
ps: Pullmantur Zenith in with us today...
Wednesday, 1 May 2019 - 07:02
Post 6239
Mike J., Dover
Nice HANNAH heavy weather pix.
Pushing the 'local' coverage of 'Sea News' to the limit I was at Queenborough last Sunday for a trip out to three of the Thames anti-aircraft forts aboard the X-PILOT [post 5633].
While I was waiting to join the X-PILOT the Sheerness lifeboat GEORGE & IVY SWANSON appeared with a small motorboat tied alongside her which she dropped off at at the Queenborough 'all tide' pontoon.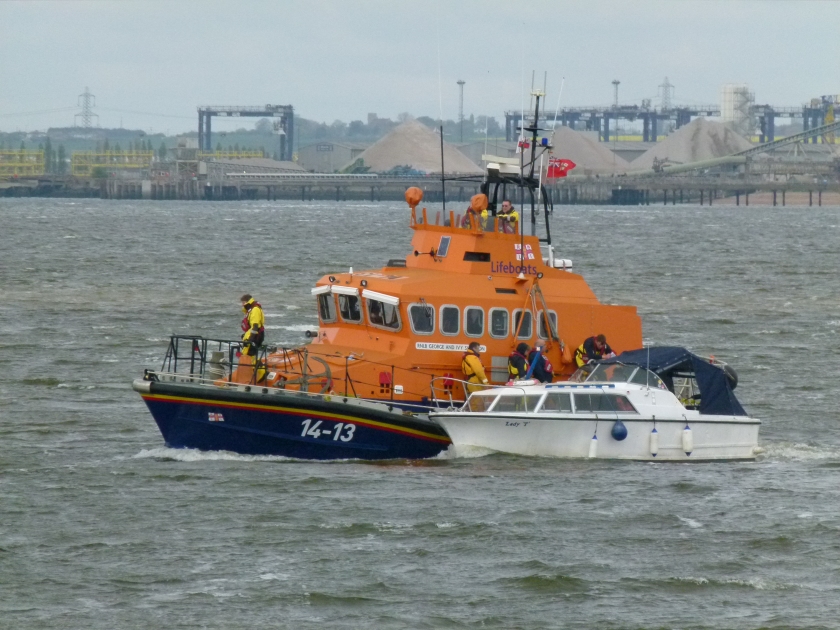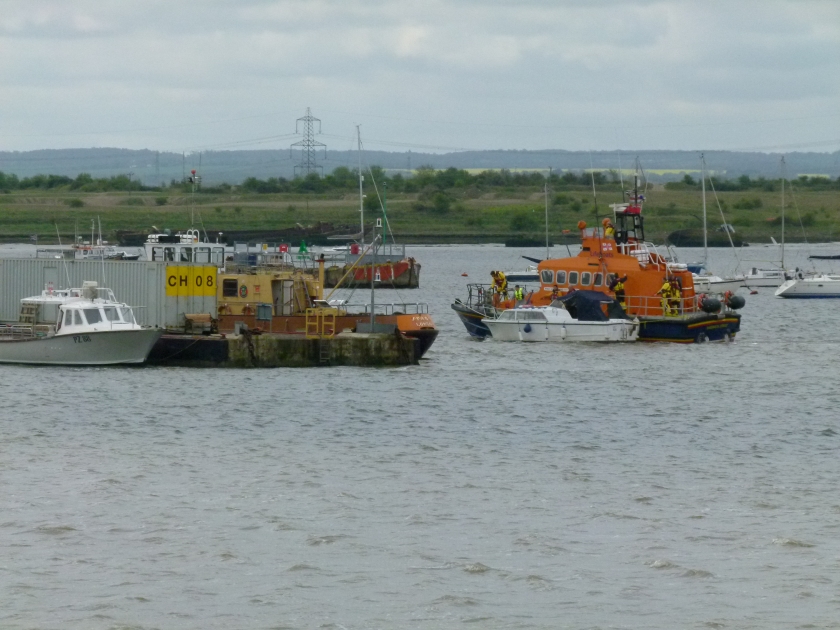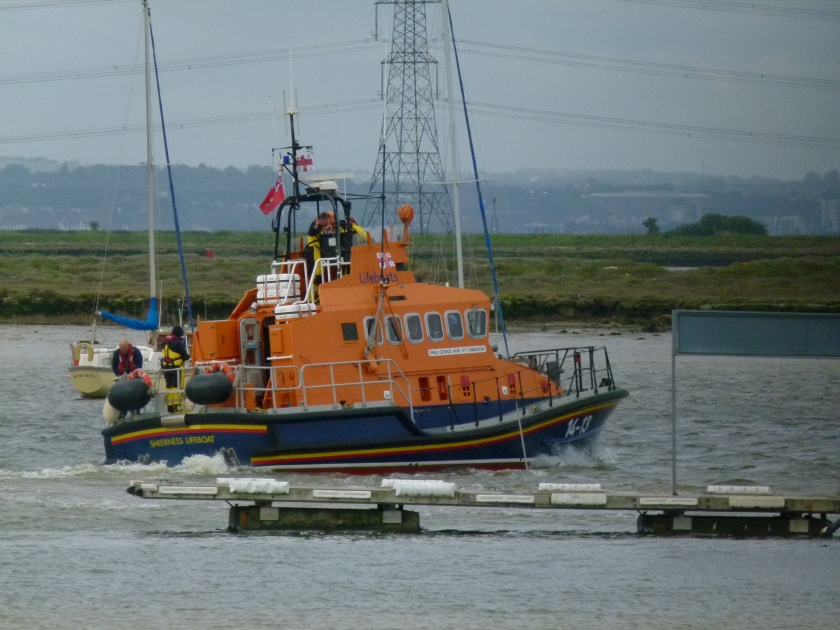 The 'casualty' was met by four Coastguards who had a chat with the three occupants of the launch which had broken down off Sheerness & drifted under the old Olau Line linkspan by Garrison Point Fort, fortunately without any injury to the launch's occupants.
There's a comprehensive report on Sheerness lifeboat's Facebook page.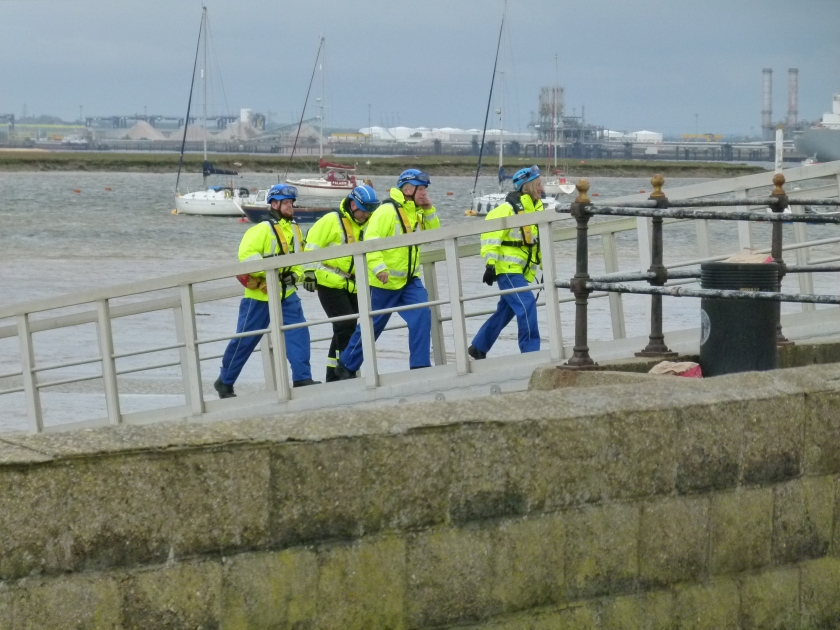 On Meridian TV on Monday night there was a brief report of the arrival of Hasting's new lifeboat.
Like Dungeness, Hasting's 13-28 is a Shannon class boat & is similarly beached at speed when necessary, but not as spectacularly as at Dungeness.
Perhaps Sarah was in attendance in which case I'm sure that we can look forward to her excellent pix.
Interestingly the RICHARD & CAROLINE COLTON was partly funded by a legacy of two vintage Ferraris which had been donated to the RNLI.
Across the Medway at the Isle of Grain gas terminal discharging a cargo from Norway was the big gas-carrier ARCTIC VOYAGER.
The coaster NEPTUNE, a frequent visitor to Whitstable, was passing by heading to Thamesport [confusingly located on the Medway not far upriver from the gas boat & a one-time container port, now largely closed].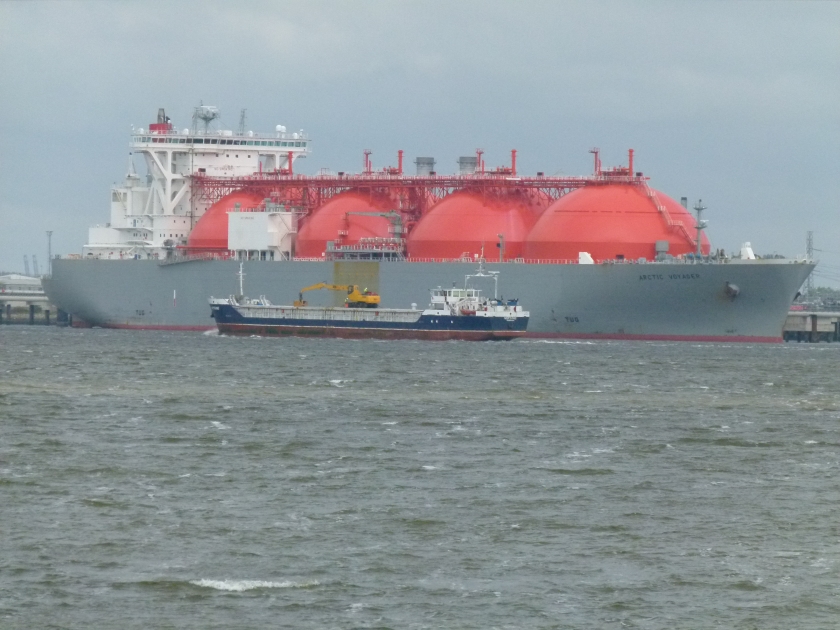 Wednesday, 1 May 2019 - 00:42
Post 6238
Sea News, Dover
Some pictures now of our most recent storm (Hannah), and they keep on coming now that we've named them, although this one didn't hit us very hard down here in the corner of Kent. We just got the tail end..the tail was wagging but not too vigorously...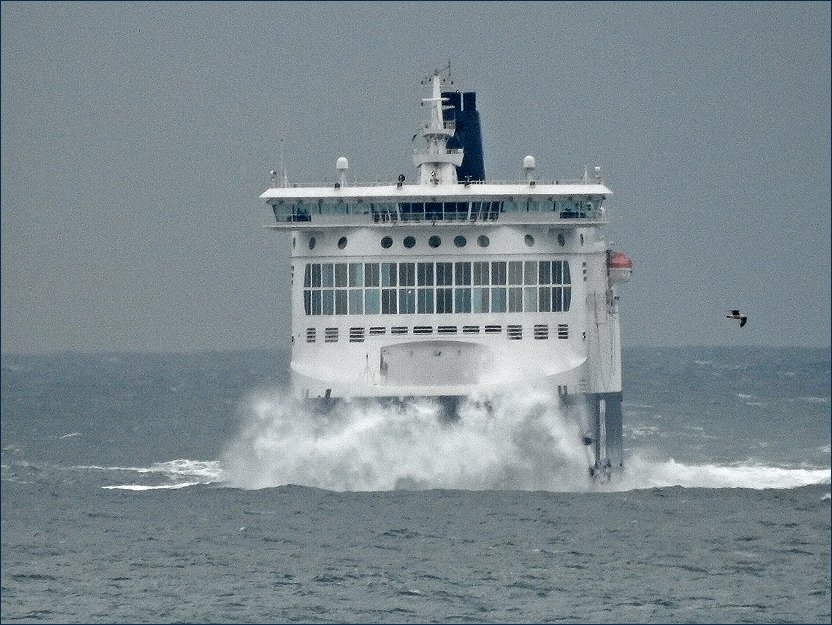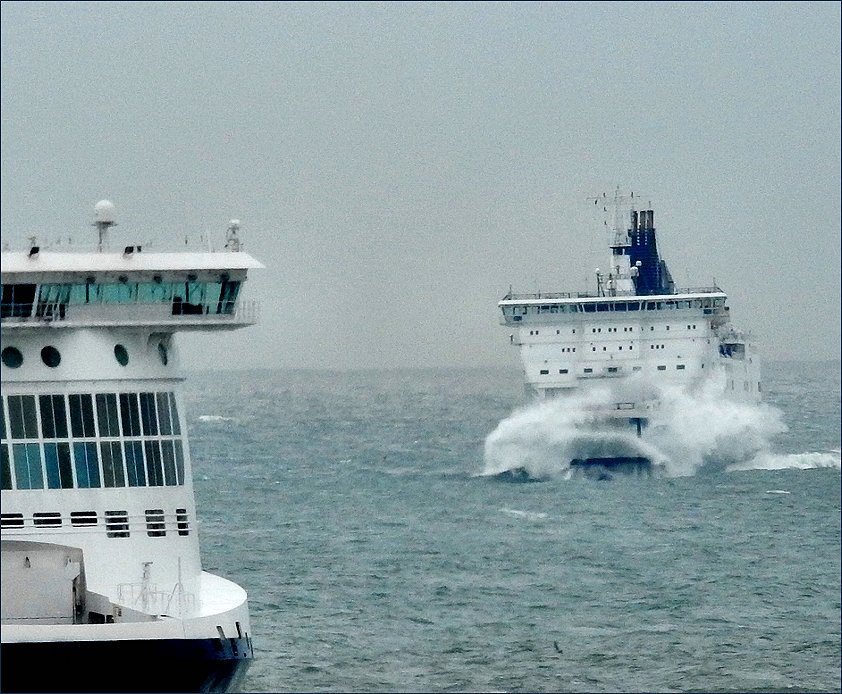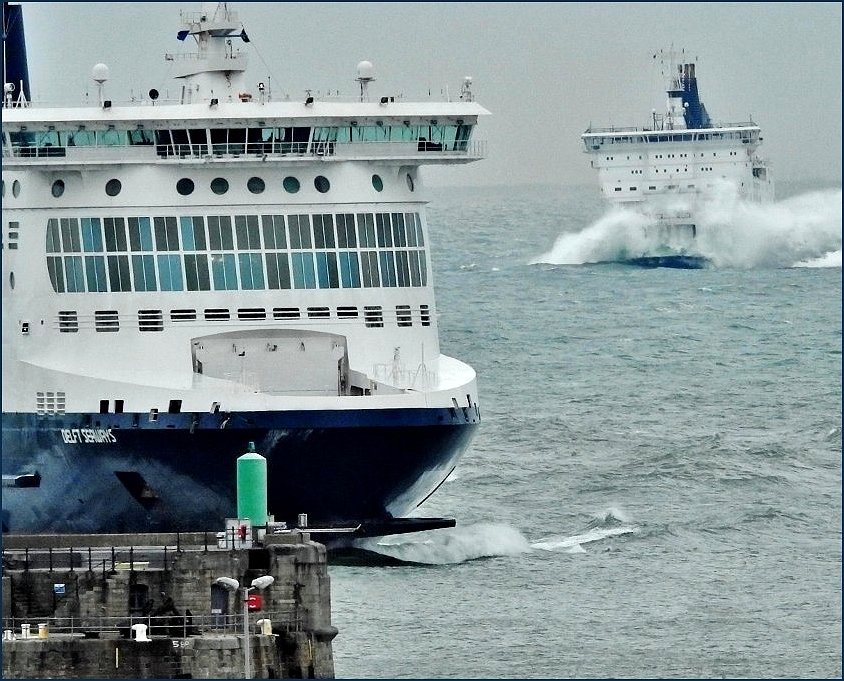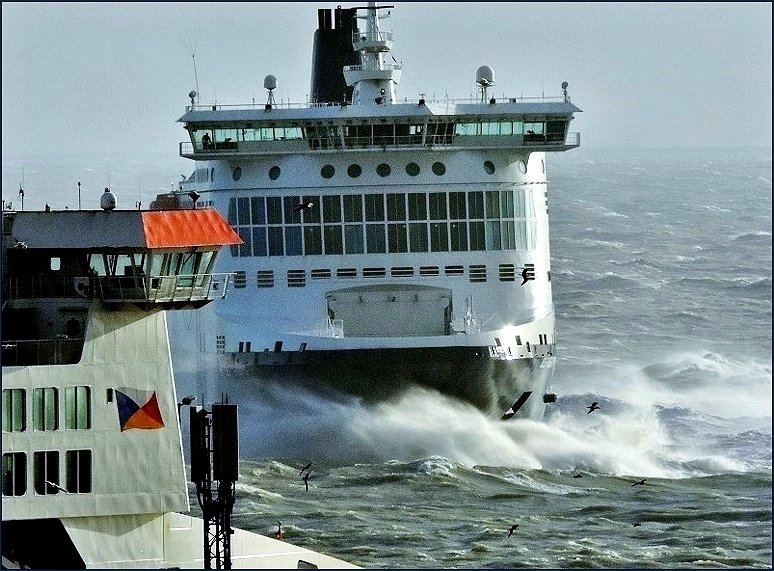 The top shot shows the approaching Delft Seaways. In fact both ships featured are DFDS ferries. Yes as mentioned...in the near distance we have Delft Seaways and in the far distance Calais Seaways...as they progress ever nearer to the Port of Dover a couple of days ago. The fourth shot above is from the recent-ish archives but worth including...also the Delft Seaways with a P&O in the foreground there. Delft Seaways was Ed's most recent ship...he got some great pix for us over time.
FROM CHARLIE ELPHICKE MP....
Time For Real Investment in our Roads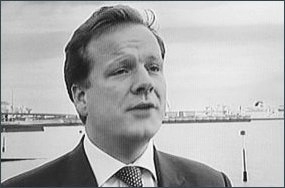 Dear Mr Boland,
Steel barriers in the middle of the carriageway. Thousands of cones weaving one way then the other. Speeds limited to 50mph. This is today's reality of the main route to the Channel Ports. The M20 has become the nation's slowest motorway.
Residents are furious – and rightly so. Operation Stack's replacement scheme Operation Brock started on March 25. This contraflow system between Junctions 8 and 9 London-bound was intended to allow traffic to flow in both directions should there be delays at Eurotunnel or the Port of Dover.
That was the intention. The reality has been yet another large section of the M20 with a reduced speed limit, joining most of the rest of the motorway where traffic flows at a snail's pace. Junction 10 has a 50mph limit because of roadworks to complete the new Junction 10A. Meanwhile Junctions 3 to 5 is being changed to become a so called "smart motorway". Both projects aren't due to be completed until 2020.
In the meantime, Kent drivers face long delays. And a speeding ticket if they even just slightly exceed the limit. With the new revenue-raising average speed cameras, motorists need to be sure to keep to a crawl for miles at a time. Maybe that's fine for those with expensive cars with cruise control, but it's not so easy for everyone else.
Yet again, this underlines why we need more investment in Kent's roads. Not Brock. Nor smart motorways. We need serious investment in wider roads and more capacity. Starting with dualling the A2. By 2030, freight traffic at Dover is projected to rise by 40%. A single carriageway A2 is simply inadequate.
There needs to be investment in off-motorway lorry parking too. Lorry parking that the Department for Transport was meant to build long ago. Kent MPs spent a long time convincing the Department for Transport to provide money for the Stanford lorry park – now we need to get that important project back on track.
Investment in our roads has been put off by successive governments. It is needed now more than ever. That's why I will continue to work with my fellow Kent MP to make the case to secure the investment we need. I recently led a call by all of East Kent's MPs and council leaders for the A2 dualling to be urgently taken forward. I am meeting the roads minister again in the coming weeks to press our case.
Real investment in Kent's roads is long overdue. Better roads to the Channel Ports is not simply a priority for our community – it is a national priority too. A smoother flow across the English Channel with fewer delays will benefit our trade and our economy. That's why I am fighting tirelessly to ensure we get a better deal – with more investment in our roads.
Charlie Elphicke MP for Dover and Deal
* *
And who can argue with that...the roads around here are completely overstretched and they wont get any better with a no deal Brexit..
Many thanks to Charlie there...
PaulB

Tomorrow aiming to have some pictures of both Pacific Reefer and the Dover Lifeboat...still to sort them...
AIDAluna back in...
Tuesday, 30 April 2019 - 05:30
Post 6237
Sea News, Dover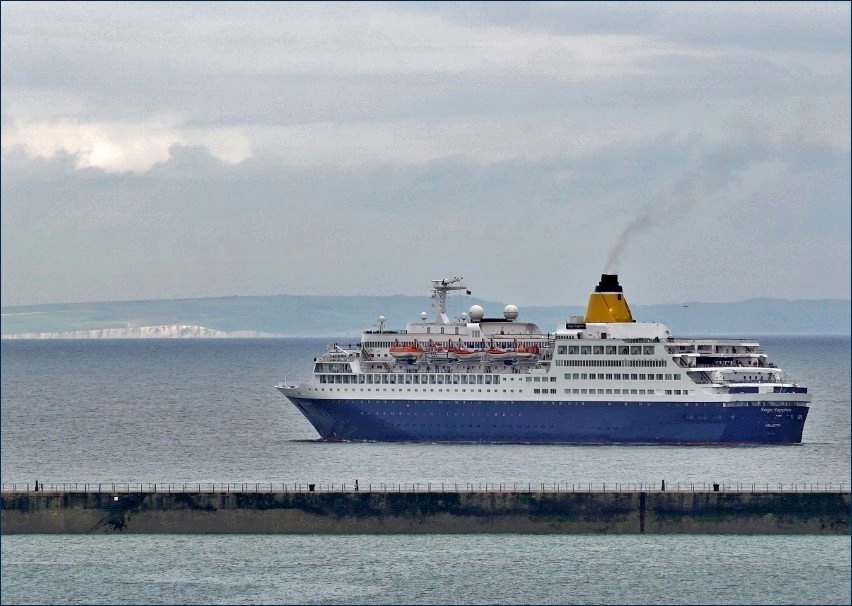 Saga Sapphire departs: yes there we have Saga Sapphire leaving us last evening sunday about 4.30pm .. in fact will just double check... time of pic 4.23pm exactly or 16.23 of you prefer. Her first stop Kiel in Germany on her tour of the Baltic...highlighting in particular St Petersburg in Russia. She is photographed above there under a mixture of heavy black cloud alternating with bright sunshine...it was that kind of day. That's the coast of France in the background there. Shortly after she left, Pacific Reefer approached and we will have pictures of that one soon. Got quite a few bits to catch up on.
Below...well here we are just catching up now on the recent departure of AIDAsol from late last week.
So much stuff...so little time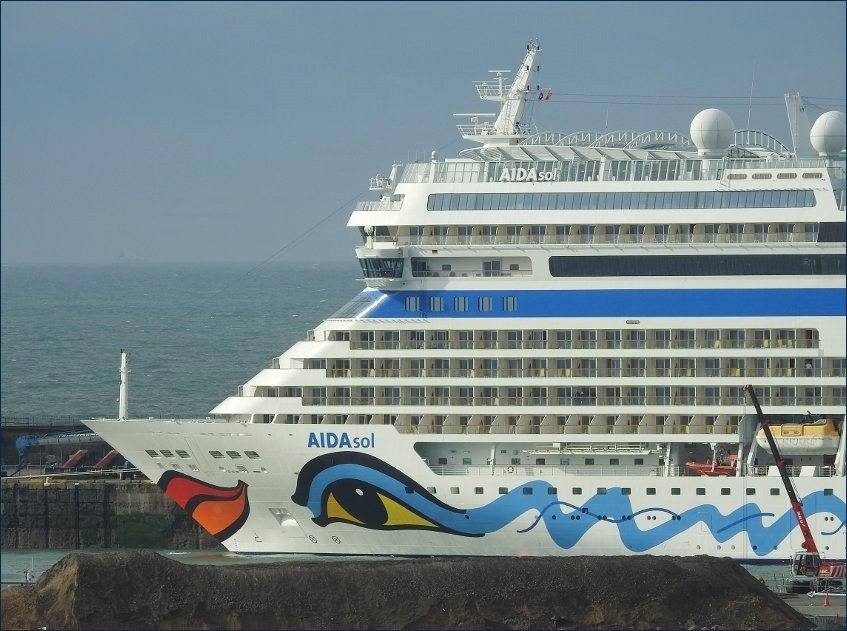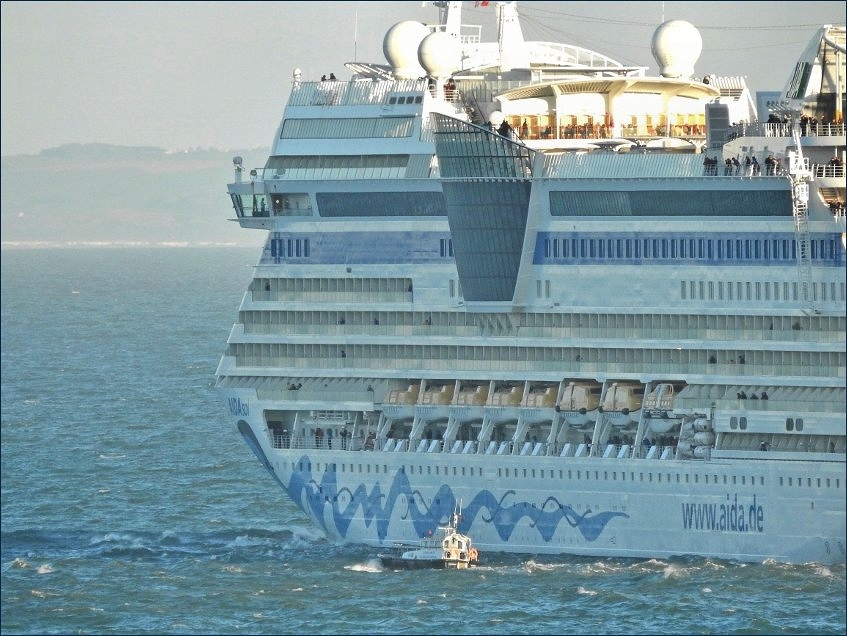 and she just turns into the light below...heading for Ijmuiden/Amsterdam and then eventually Hamburg.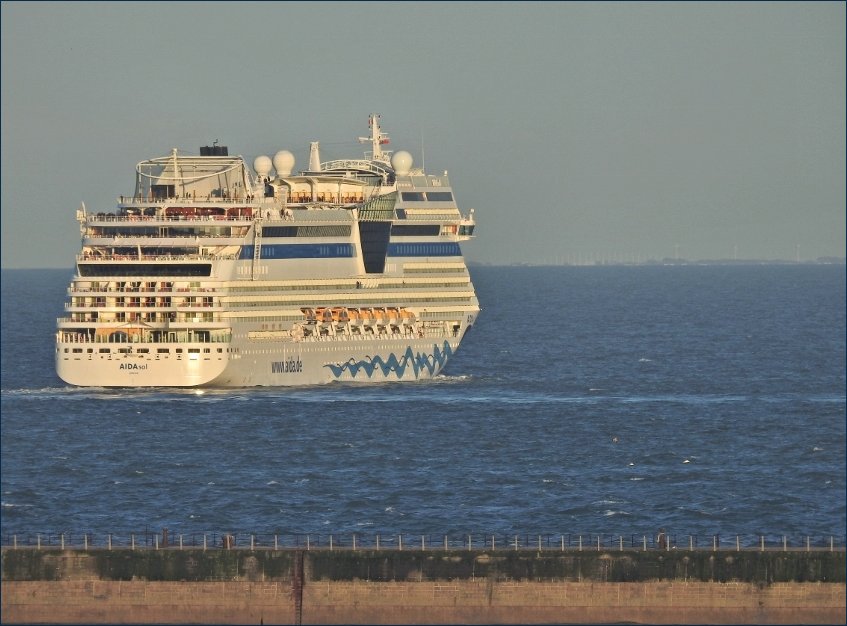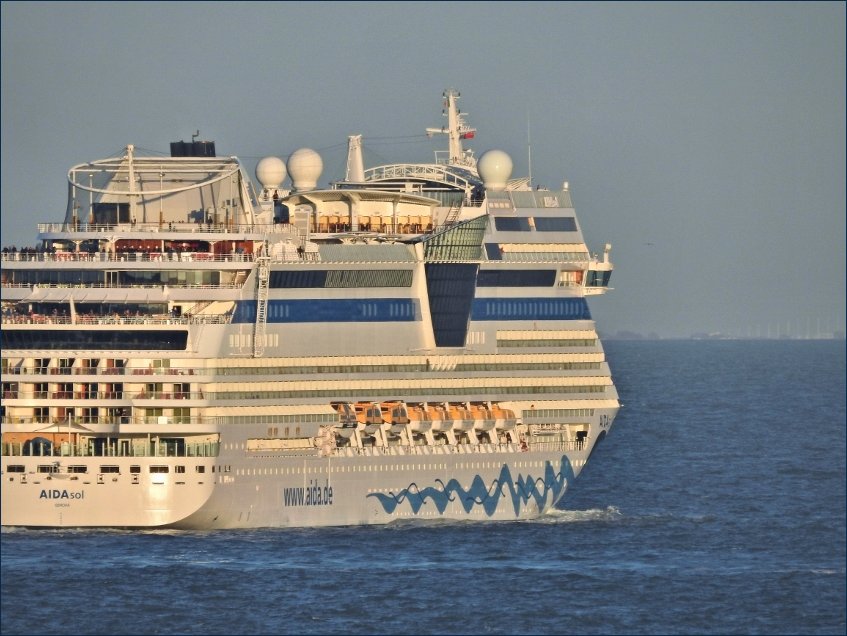 See also Patrick's shot in 6231.
PaulB
Monday, 29 April 2019 - 06:50
Post 6236
Sea News, Dover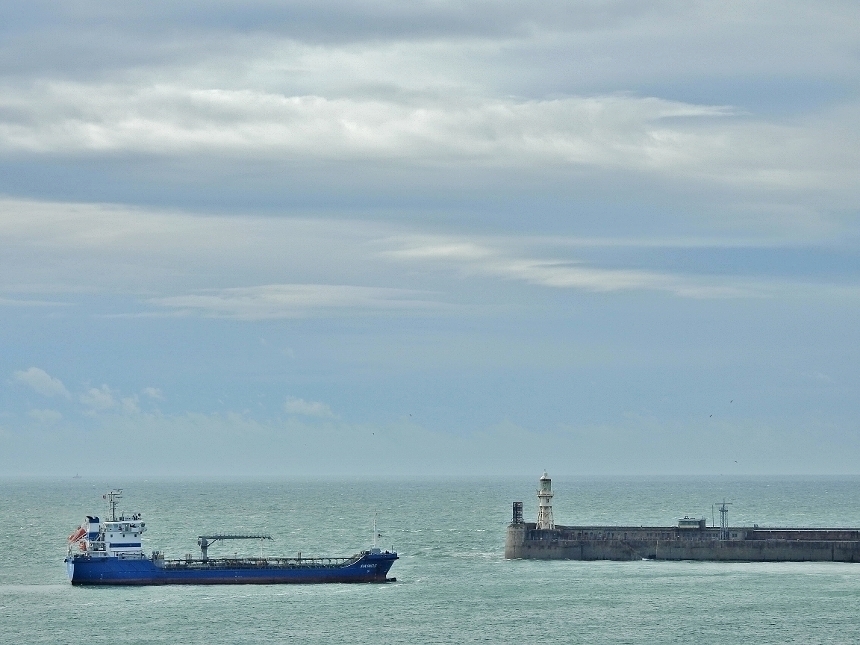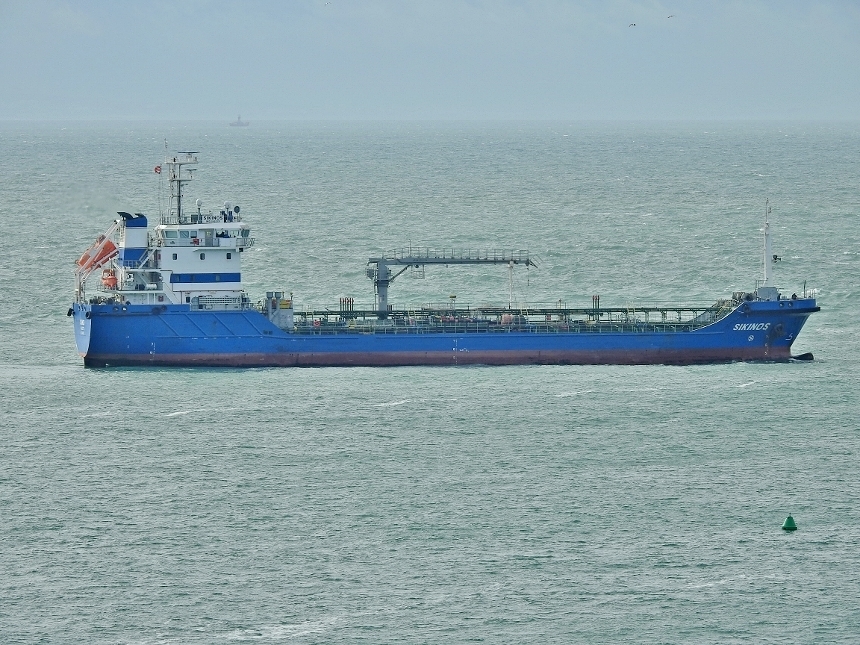 That's our ol regular friend Sikinos above there coming down from Rotterdam ( its usually Rotterdam ) to do bunkering duties for Boudicca on Thursday, we capture her there under a big sky as she arrives.
The following day below Friday and very early morn..06.00 or thereabouts and we see the Atlantic Klipper approaching. First shot shows her as we look across the early Port and towards the big sky. The following pix show the ship getting ever closer. I tried something called 'active d-lighting' on these, a feature you find in some cameras that's supposed to work by even-ing the light when you are looking directly at it...it didn't work!!
The computer resurrected the pictures from the dead...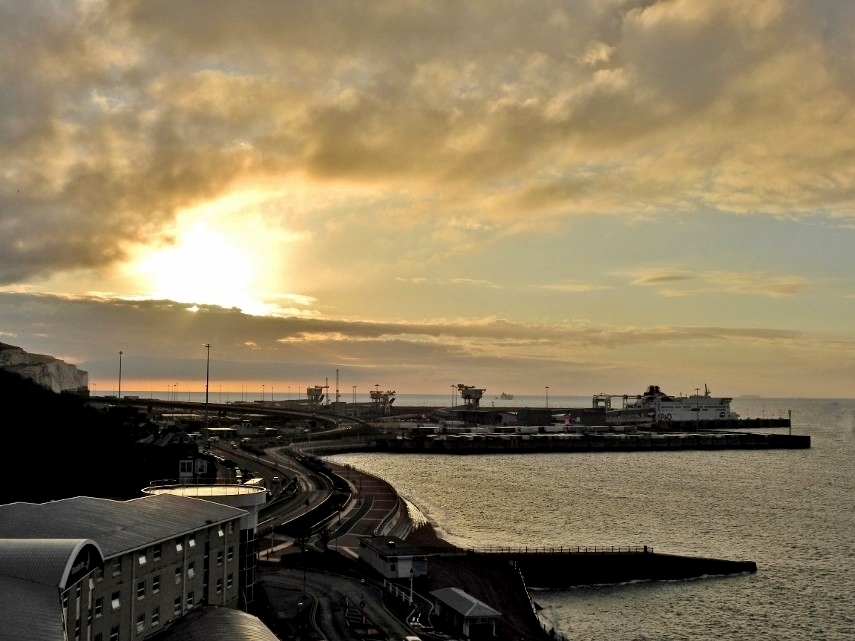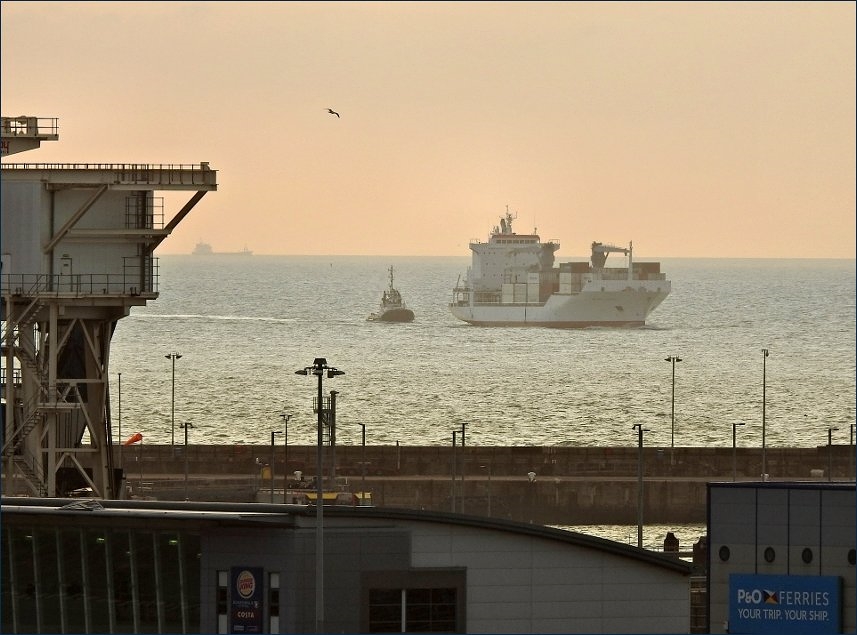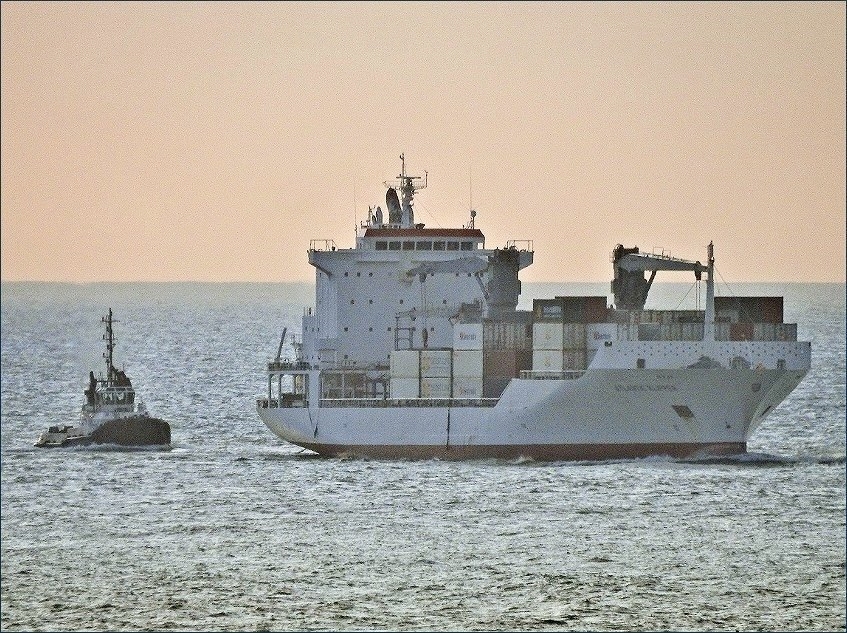 Below...its now Saturday late afternoon and yours truly just spotted Atlantic Klipper in the far distance, heading off to Bridgetown in Barbados...long range shot...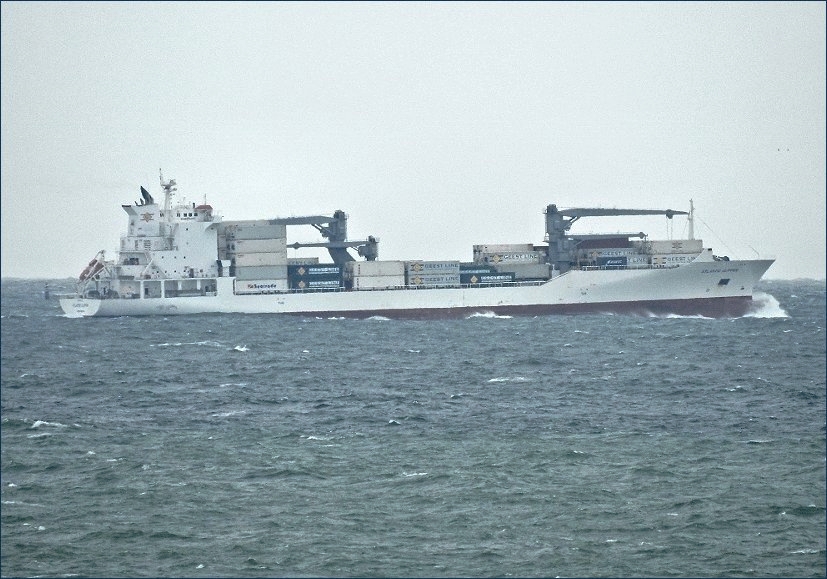 Thanks for the great info below Patrick

PaulB
ps; Saga Sapphire in again today.
Sunday, 28 April 2019 - 06:17
Post 6235
Patrick, Marine Parade
Mike J
re posts 6232 & 6233
The well dressed and uniformed gents were here to commemorate the 101st anniversary of the 1918 Zeebrugge Raid held annually at St James' cemetery and at noon on the 23rd at the Town Hall for the ringing of the Zeebrugge Bell. I believe these gents were on a coach from Brugge. Plenty of past years coverage can be found on YouTube.

Saturday, 27 April 2019 - 11:04
Post 6234
Sea News, Dover
Boudicca again ... and the Pilot Boat battling the waves..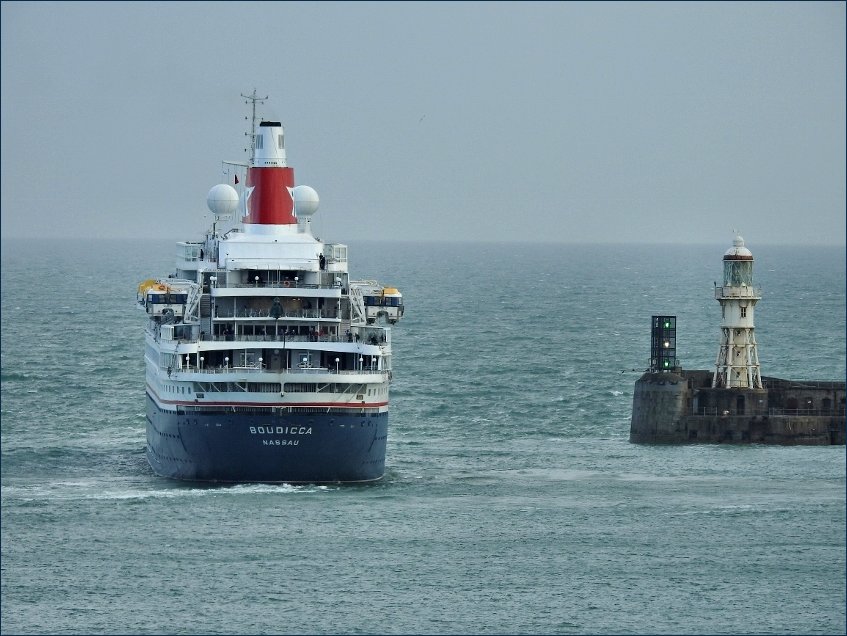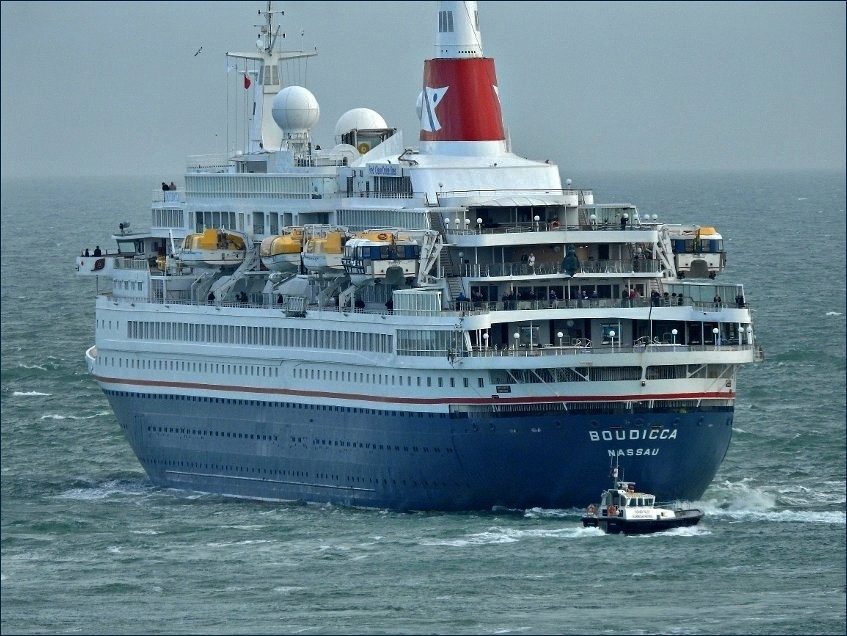 Yes there goes Boudicca again, this time heading south on fabulous trip to the Italian Riviera, cant be bad...

...chased along below by the pilot boat which is getting a bit of a bashing in the rougher conditions. Had to zoom in to the max to get these ones below so quality not ideal.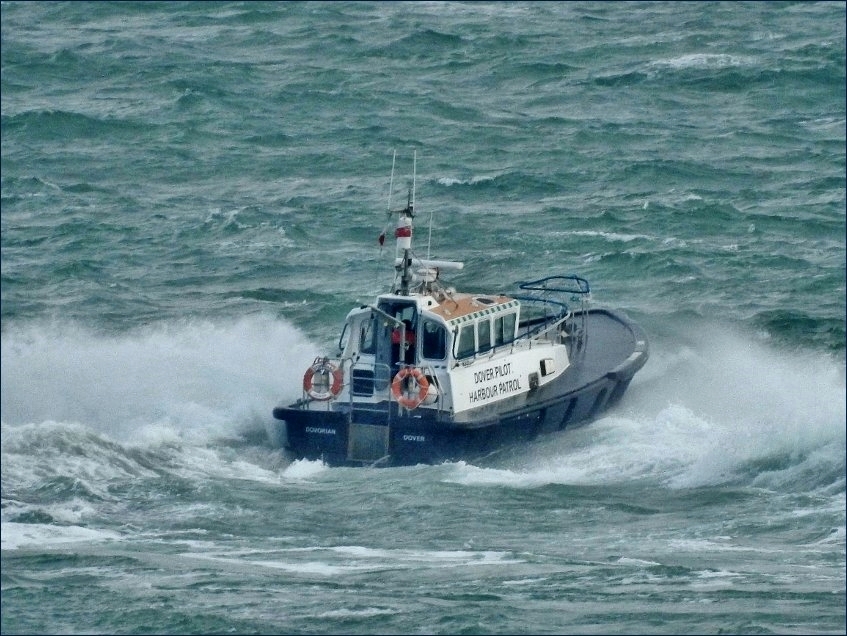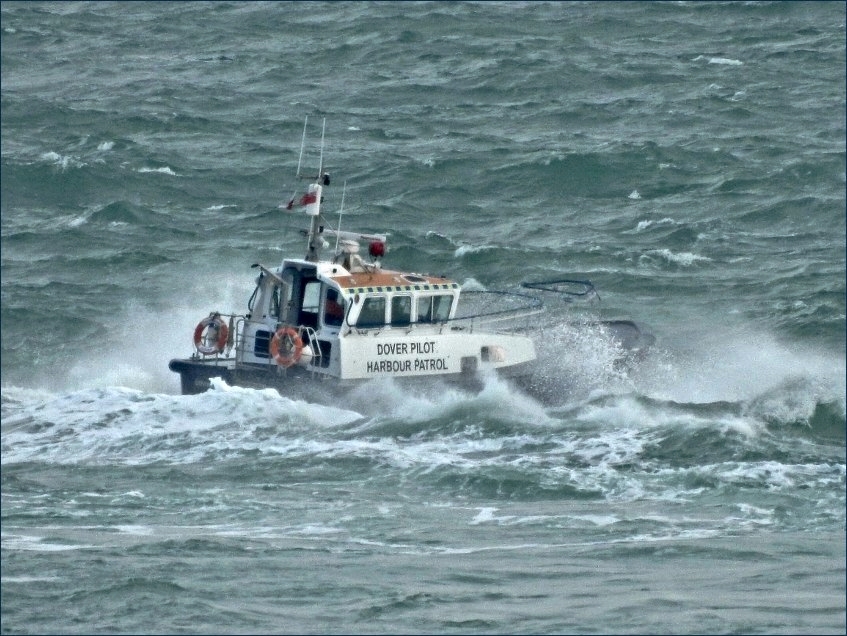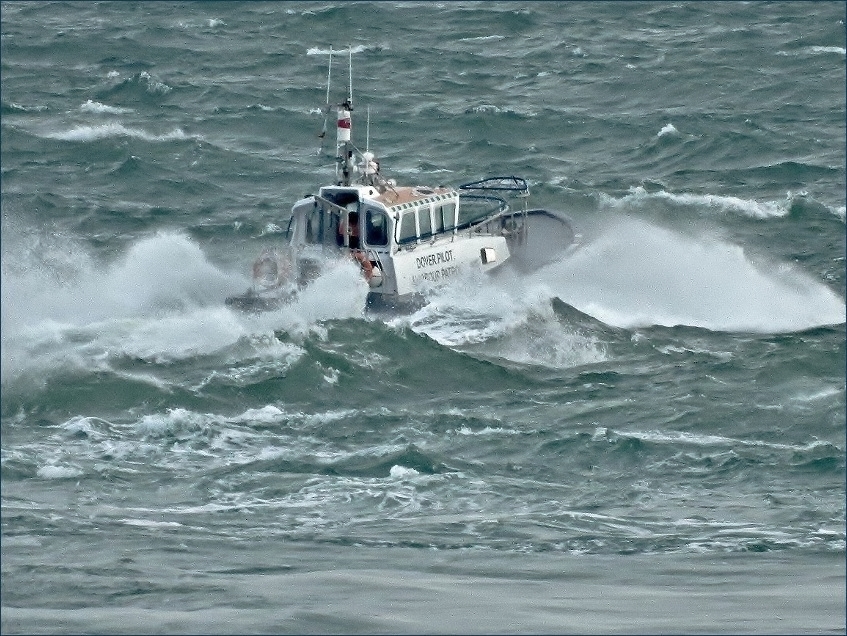 Well done Mike below...excellent pictures and info as ever...

PaulB
Saturday, 27 April 2019 - 07:14
Post 6233
Mike J., Dover
A nice view of AIDASOL's arrival & a fine military collection.
Perhaps two RN & an American Army or Air Force officers but the other two ?
Basically the same uniform, with subtle differences in in braid, rank badges & scrambled egg on the their caps, European Allies presumably.
Anyone know more ?
A couple more from Thursday with the BOUDICCA swinging in the bay, leaving for the Mediteranean with Malaga as her first port.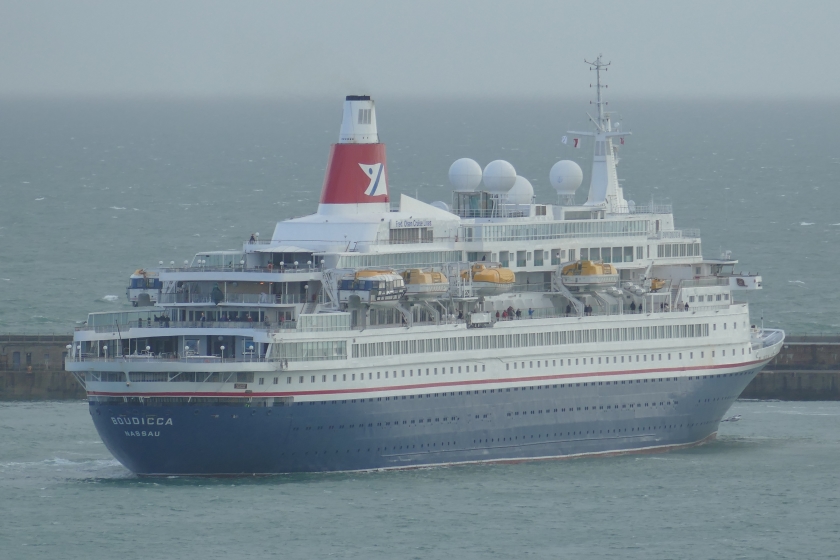 The BOUDICCA had been bunkered by the SIKINOS who had arrived from Dublin late Wednesday night is now, Friday midday, anchored northeast of North Foreland awaiting her next customer.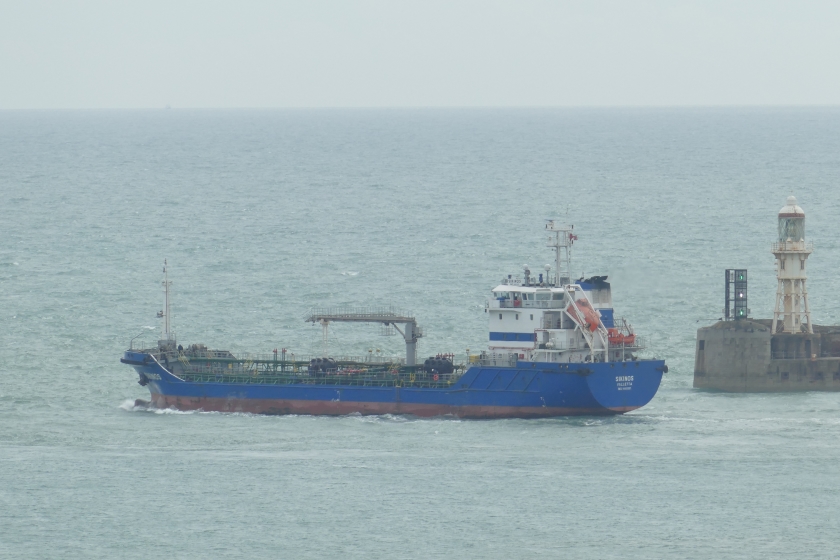 About a week ago 'Sea News' mysteriously disappeared overnight which prevented me posting a few pix before I left Dover for a while.
Here's a few 'catch-ups'
Arrival of HAMBURG from Falmouth on Good Friday, this nice little ship is now in Dublin after calls at Hamburg & London.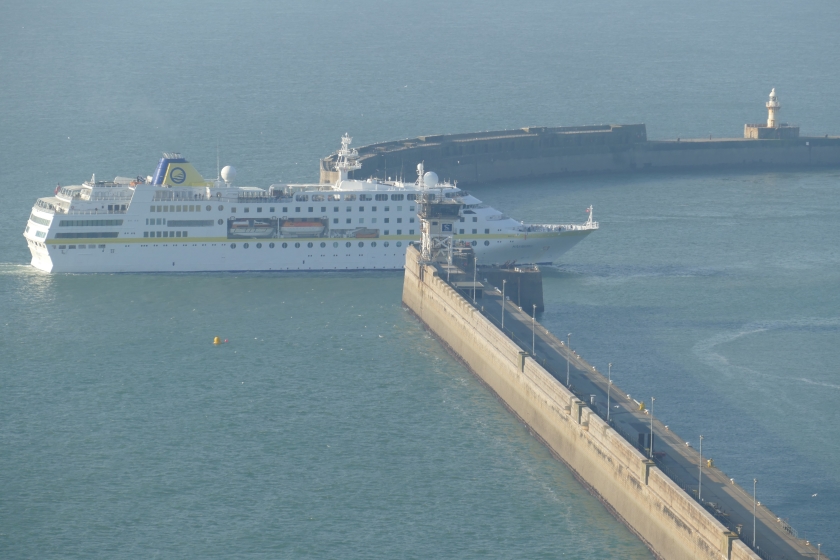 Going back even further is the the elusive DWDR workboat NJORD on 16/4, followed, after the departure of the BOUDICCA , by the interesting 1937 Dutch-built motor yacht WIMA who is on the 'National Historic Ships Register' & saw service [on our side] during WW2.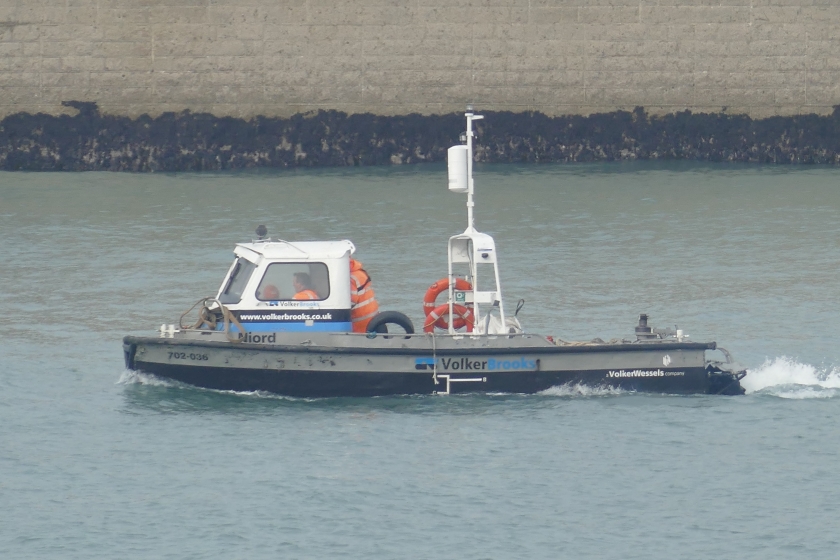 For more details of the WIMA try Googling 'National Historic Ships Register' & search for her name.
She seems normally to be based on the Medway.
Friday, 26 April 2019 - 11:59
Post 6232
Sea News, Dover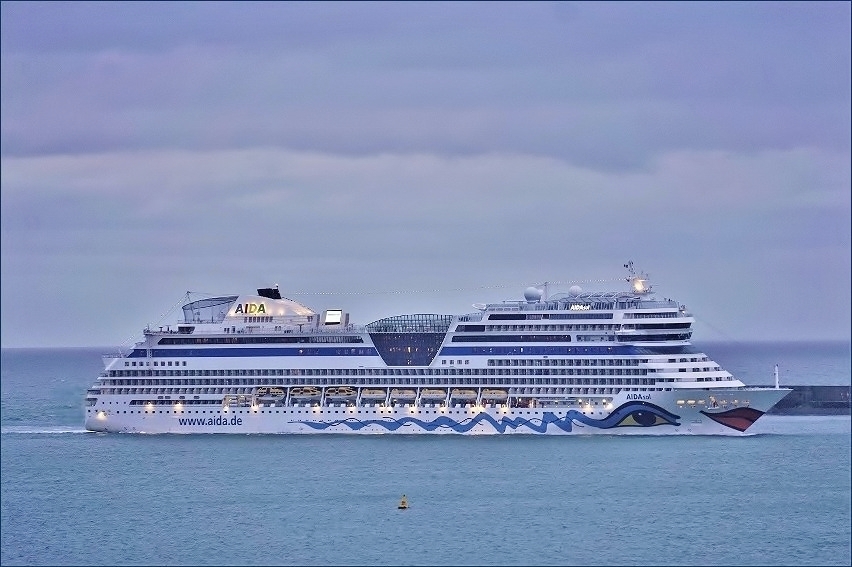 The magnificent AIDAsol arriving with us here at the Port of Dover very early yesterday morning Thursday. Time of picture 06.04...as we said before, the AIDA ships all look or are similar but of course are all immaculately 'turned out'.
And speaking of immaculately turned out...look at this fine body of military gentlemen taking an amble along the seafront a day or so ago...Wednesday.. they were gently perusing the various seafront statues/memorials. These gentlemen of immaculate perception, appear to be top brass from various nations...they came by coach...more people from the coach waited by the seaside railings while the military men did their 'flypast'. Never a dull moment around here...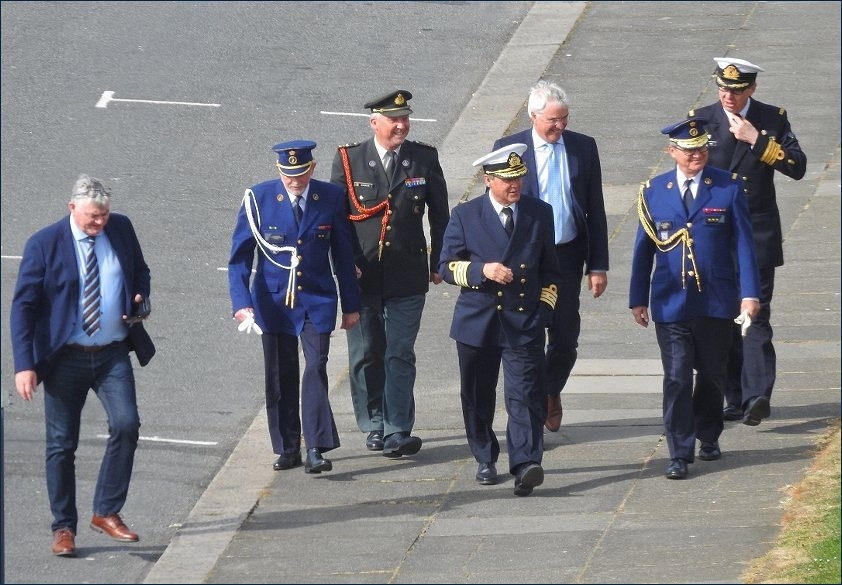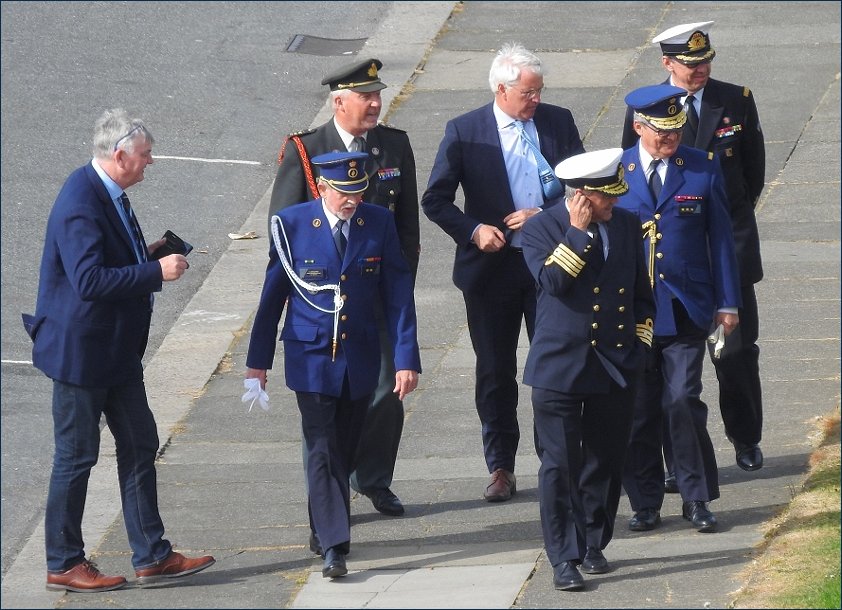 A fairly standard shot below of Boudicca taken yesterday, looking across the gaggle of DWDR diggers and various workings...
but we will have further and better pictures taken later in the day yesterday at time of departure. Will catch up with those... quite a lot happening at the moment so quite a bit to catch up with, much more to come in due course.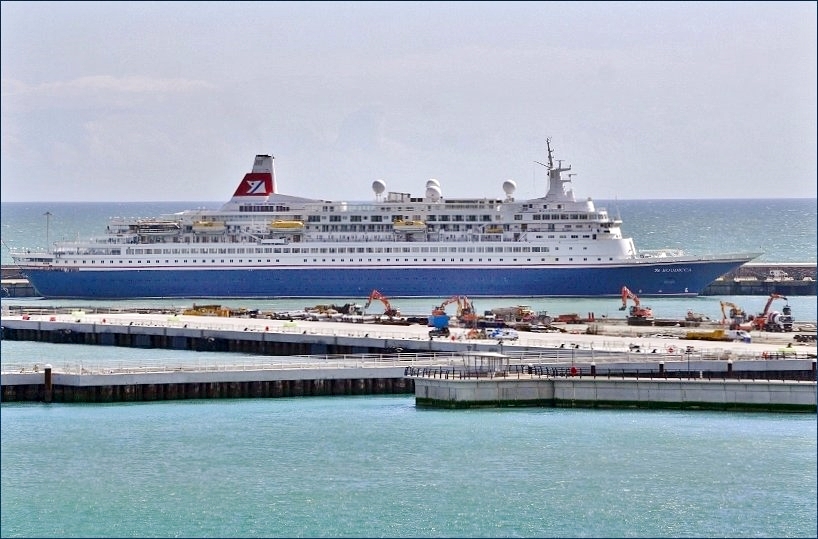 Well done Patrick nice shot below

Yesterday was an odd day weatherwise, we had rough, calm, bright, dark, good visibility and poor visibility... kitchen sink weather, today according to the shipping forecast its going to get windy, so hold on to yer hat!


PB
Friday, 26 April 2019 - 06:08
Post 6231
Patrick, Marine Parade
'AIDAsol' departure this evening. Passengers enjoying the late sunshine as they sip their cocktails and look back on our ever changing port. The Pilot launch can just be made out alongside with the chalk cliffs of France in the background. Tomorrow sees the return of sister ship 'AIDAluna' on one of her short trip schedule visits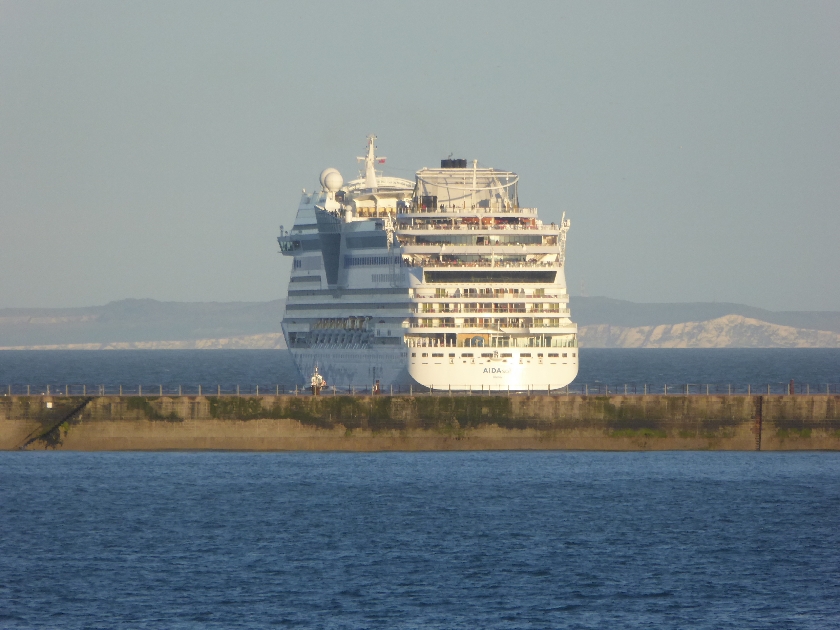 Thursday, 25 April 2019 - 22:59
Post 6230
Sea News, Dover
The Harbour at Night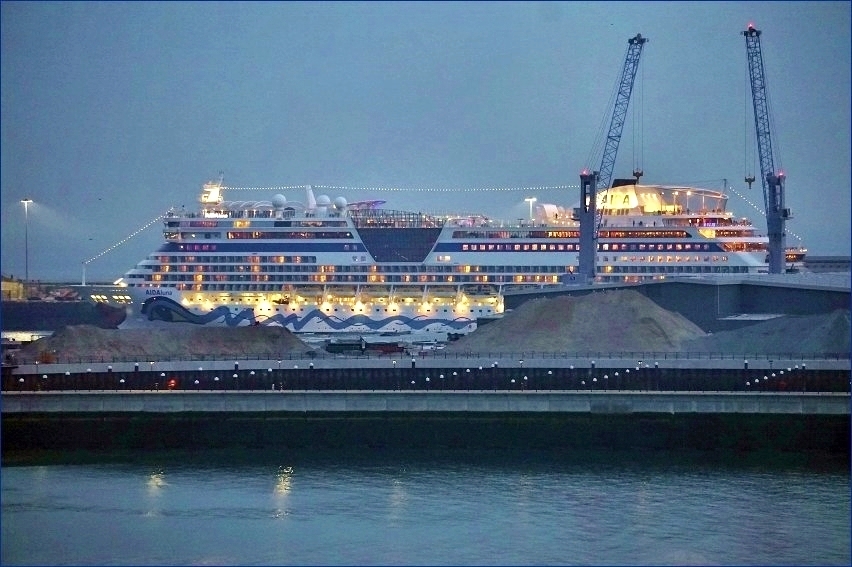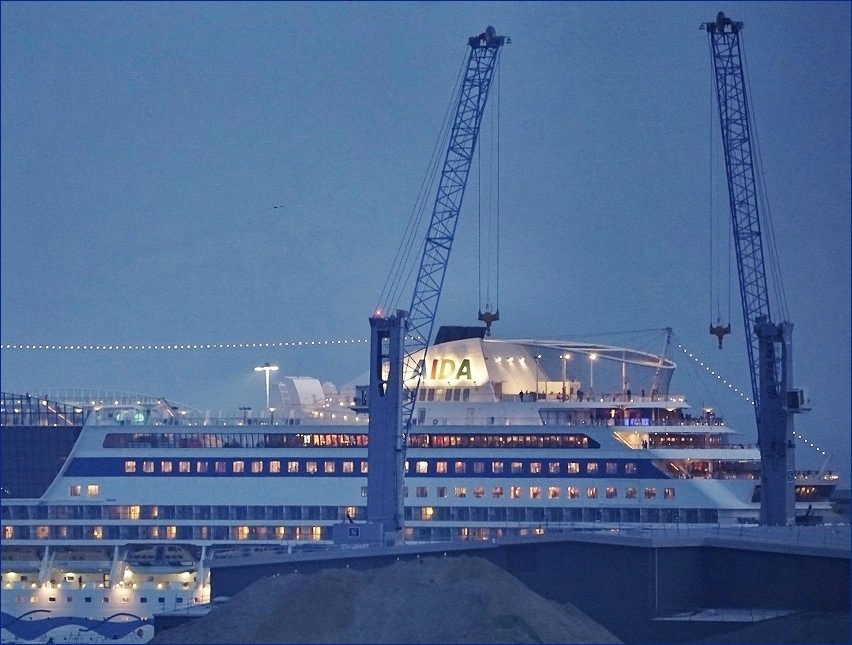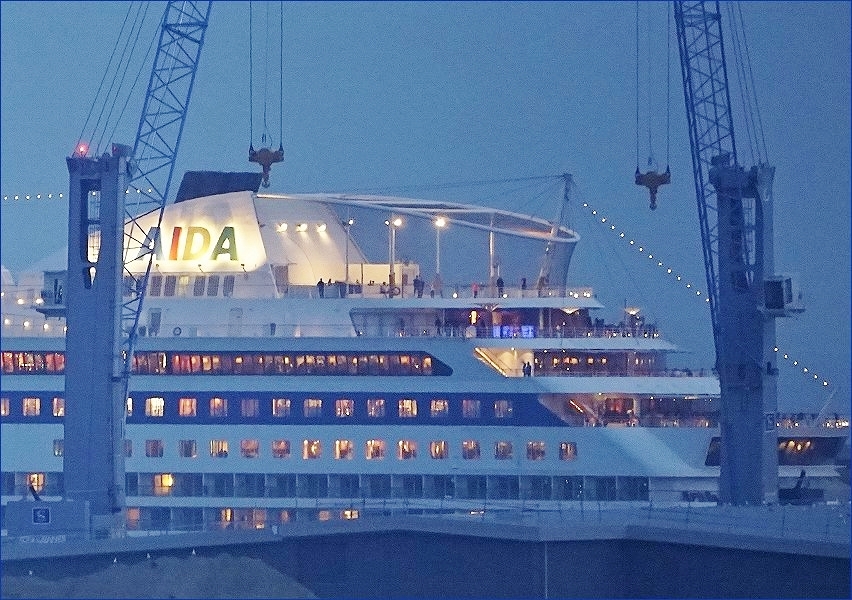 AIDAluna stayed on well into the night on her recent visit...she's a large ship with spectacular lighting...well what can you say, her presence illuminated the harbour in fine style. There was almost a party atmosphere.. I say almost... not down this end, where in the pic below and at the same time, we see reefer Elvira moving out in rudimentary style with the help of the tugs. The basic shovelling goes on....
Harking back to the same morning and we see AIDAluna arriving below...
she was on another one of those short cruises from Hamburg.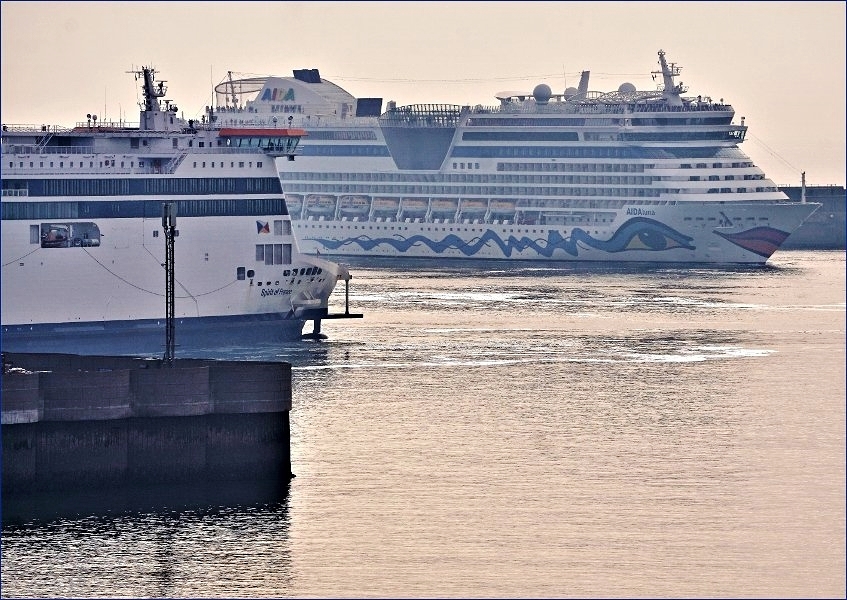 Another BIG AIDA ship in today...AIDAsol
also Boudicca
another double whammy...
PaulB
Thursday, 25 April 2019 - 06:01