Friday, 20 May 2022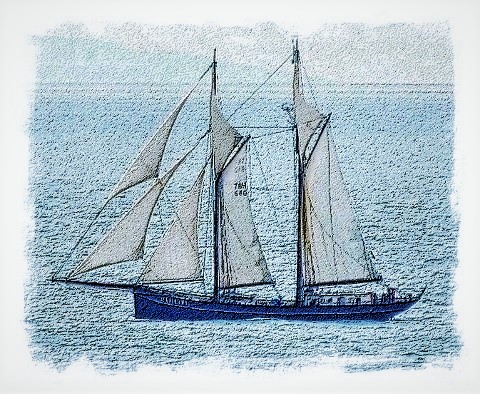 WWW.DOVERFORUM.COM/SEA-NEWS
Sea Pictures from DOVER ....333 plus pages to trawl through now..use Search Engine just below.
All pictures copyright of owners. Editor : Paul Boland - dover7@msn.com
Post 31
PaulB, Dover (dover7@msn.com)
Just a little reminder...


MERCHANT NAVY DAY 2013

The Chairman of Dover District Council, Cllr Sue Nicholas, with the Dover and District Merchant Navy Memorial Fund, is organising a special service at Dover Town Hall for Merchant Navy Day on Tuesday 3 September, and all are welcome to attend.

Standard bearers will march into the Town Hall at 10.30am, where there will be a Service of Celebration. The service will be followed by an address from Donald Hunter, the founder of the Dover and District Merchant Navy Memorial Fund, and a closing speech from the Chairman of Dover District Council.

An official wreath laying ceremony is also being held at the Merchant Navy War Memorial at Marine Parade
on Dover Seafront at 12 noon.



Sunday, 1 September 2013 - 16:25
Post 30
JanT, Dover
Welcome Sea News to your new slot.

Sunday, 1 September 2013 - 07:44
Post 29
PaulB, Dover
DFDS - Back by popular demand ...the £20 onboard voucher returns to the Dover-France routes
A guaranteed shopping spree at sea with DFDS Seaways but ....hurry see dates.
Due to popular demand from customers, DFDS Seaways has reintroduced its complimentary £20 voucher to spend in the onboard shop. The voucher offer is bigger and better than before as it is now available to all passengers travelling on both the Dover-Dunkirk and Dover-Calais routes between 9 September and 13 December 2013, with all bookings made by 4 September.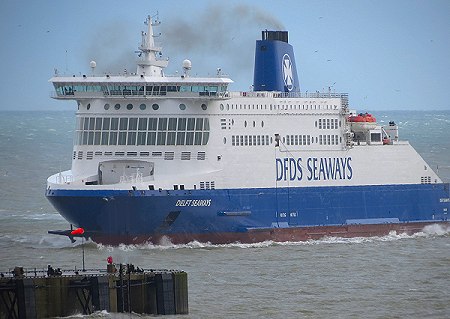 Whether shopping for souvenirs, gifts for loved ones or simply a treat, passengers can now enjoy a shopping spree at sea for free. With fares from only £50 return for a car and up to nine passengers, there has never been a better time to book an autumn escape.
There is something for everyone in the onboard shop, which stocks a great range of products including wines and spirits, perfumes and cosmetics, toys, gifts, books, souvenirs and confectionary. There really is no excuse to go home empty handed!
When passengers book a return crossing, they will receive a booking confirmation by email, which will include the £20 onboard shopping voucher and instructions on how to redeem it.
DFDS Seaways operates up to 44 daily sailings between Dover and Dunkirk and Dover and Calais, providing passengers with flexible crossing times, a fantastic onboard travel experience and convenient travel options. As well as the onboard shop, the Dover to France routes provide passengers with restaurants, cafes and bars, a children's play area, as well as outdoor deck space.
The two French ports provide a convenient gateway to Europe whether travellers are heading south through France, north to Belgium and Holland or east to Germany, Poland and eastern Europe.
To find our more about the £20 onboard shopping voucher offer, or to book a return Dover to France ferry crossing, visit www.dfds.co.uk/voucher or telephone 0871 574 7235.
Sunday, 1 September 2013 - 06:31
Post 28
PaulB, Dover
Well we saw her early arrival in the previous picture and here she is again, the Costa Romantica, leaving last night in the late late glow of the evening sunshine. She always cuts a sleek dash. Just outside the harbour she turned south...Mediterranean bound no doubt..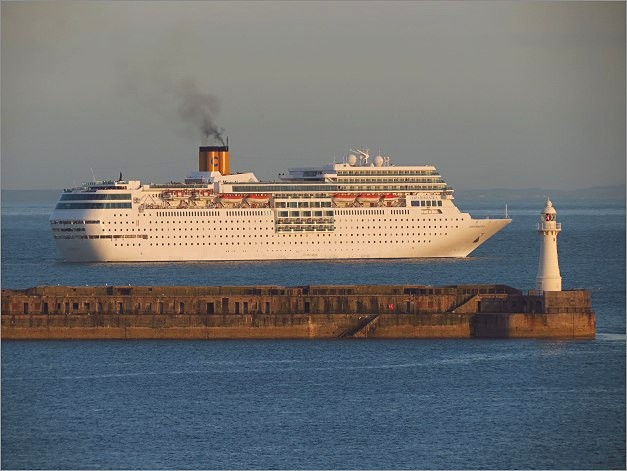 Sunday, 1 September 2013 - 06:27
Post 26
PaulB, Dover
The Costa Romantica approaching Dover Harbour early saturday morning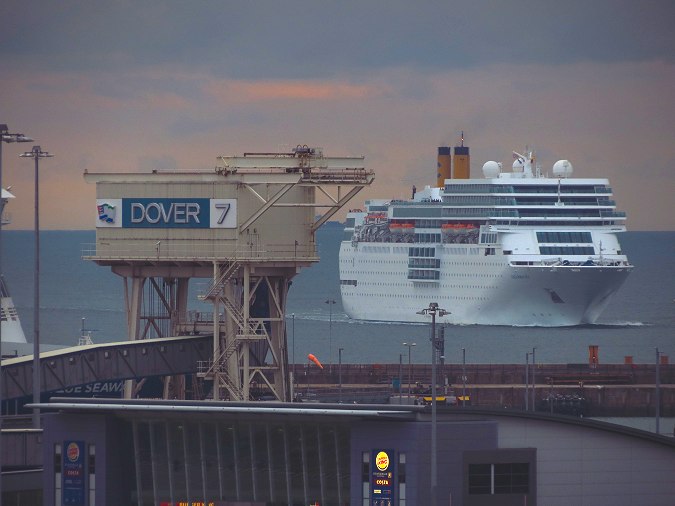 and beautiful she looks too. All sleek, elegant..and very Mediterranean.
Saturday, 31 August 2013 - 07:59
Post 19
PaulB, Dover
Testing...Testing...
Ahhh...those glory days of summer. Beach near Deauville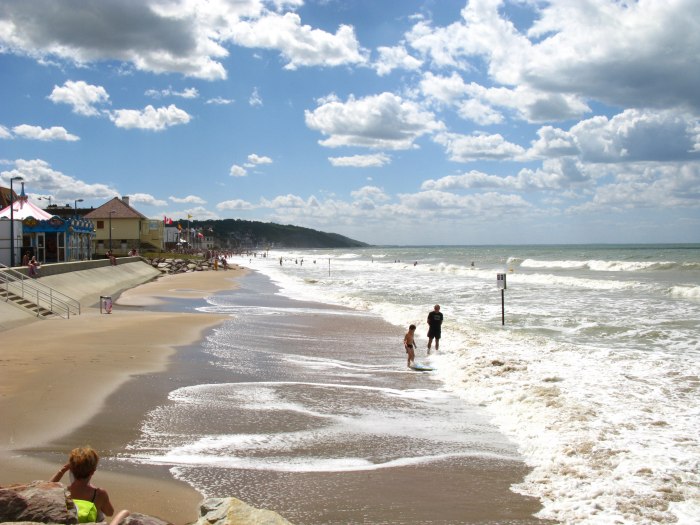 Tuesday, 27 August 2013 - 08:44