Tuesday, 24 May 2016
The Black Watch departing for Gibralter on Saturday evening.
Well shiver me timbers...twas a rough oul Saturday night.
SEA NEWS
Record Performance from DFDS see 2667.
MOTIS IRELAND investing £1Million in the Port of Dover. See 2660.
Travel by night with P&O and save bigtime...see 2578 also 2570.
New terminal at Dunkerque 2530/2535
Port of Dover Community Fund latest see 2503.
NEW DFDS FERRIES..see the multiple posts below and over page.
Seatrade Special see 2396
Record Freight for P&O see post 2291
Key Road Scheme Regeneration...more details in post 2318
Port of Dover Community Regatta/Dover Music Festival join forces...more 2422.
CHARLIE ELPHICKE MP... on voting to STAY IN THE EU post 2424.
Scroll down the page and over the many pages ( more than 100 ) for all the stories in and around the Port of Dover. You can find anything you want in our SEARCH ENGINE. Type in CRUISE VISITS for example or REGATTA or anything at all......
Dover.uk.com and Doverforum.com have merged to produce an entirely local and comprehensive Dover website. Nautical contributions are welcome on this page with a max of 5 pictures preferred per contribution, all pictures remain own photographers copyright. Email:dover7@msn.com to send Sea News pix or info..or click ADD YOUR COMMENT below to post direct, no membership needed. Paul Boland.
SAY HELLO TO OUR NEW SEA NEWS SEARCH FACILITY BELOW...
Post 2728
Ed Connell, Dover
The world's latest and largest cruise ship, Harmony of the Seas, pictured in the Northeast lane yesterday on her way from Southampton to the Netherlands on a four night shake-down cruise. Our Second Officer, Sam Kelly, was kind enough to draw this behemoth to my attention as we passed ahead of her on passage to Dunkerque.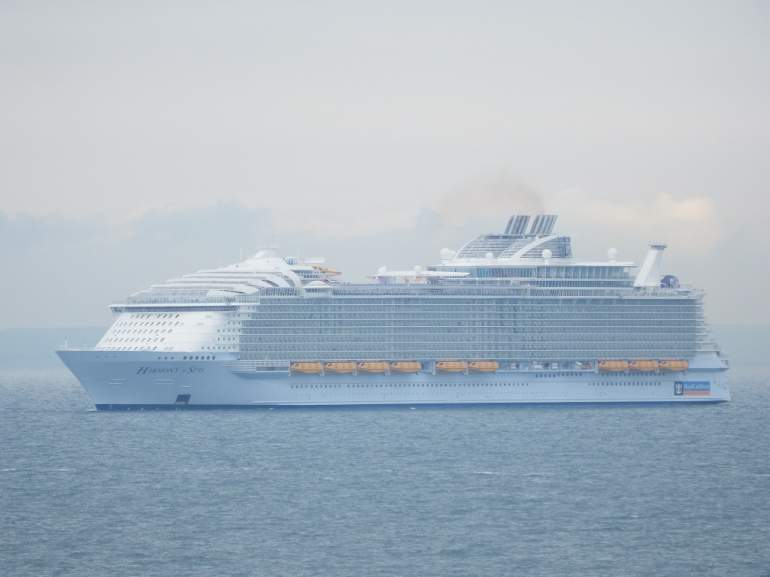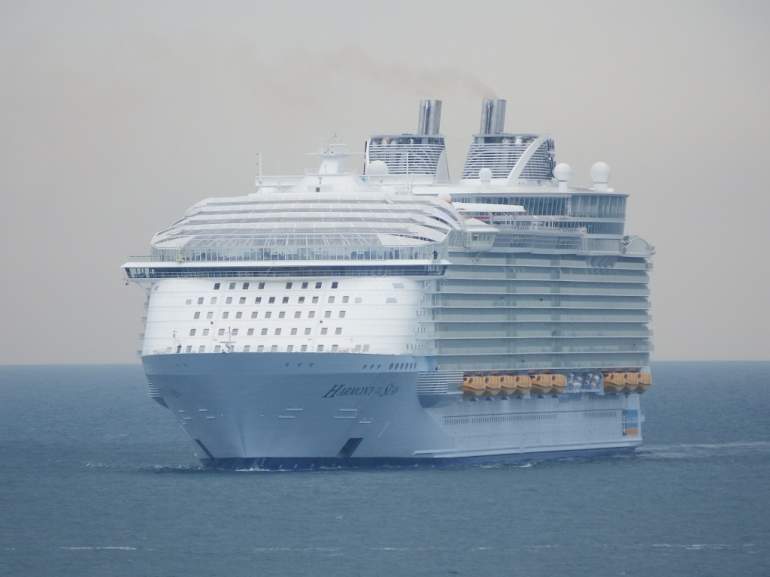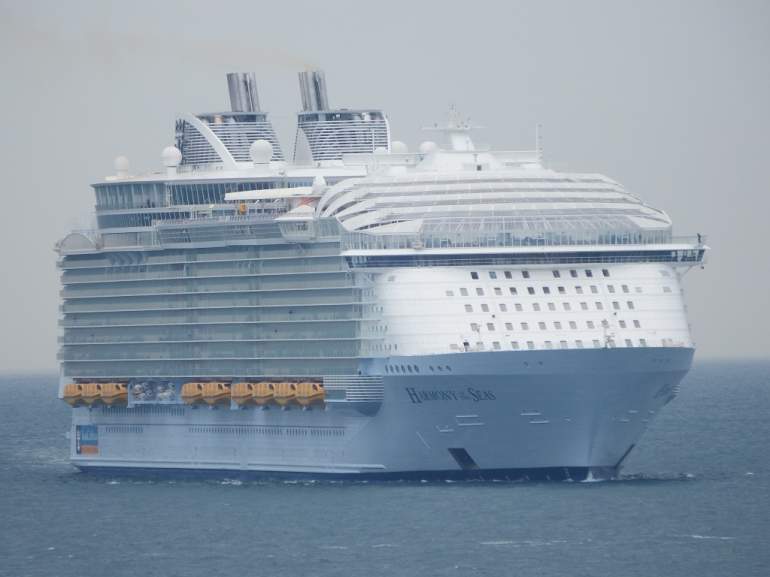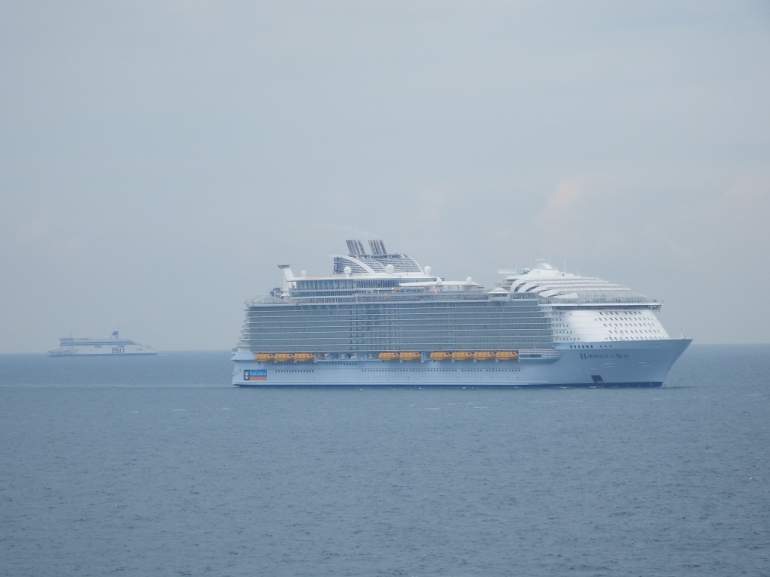 Pinned item

Tuesday, 24 May 2016 - 02:55
Post 2727
vic matcham, Dovor
Thick the peace boat needs to be here at the weekend of the march.

Tuesday, 24 May 2016 - 14:00
Post 2726
Ed Connell, Dover
AIDAsol and Ocean Dream at the cruise terminals and Elsebeth at the DCT today.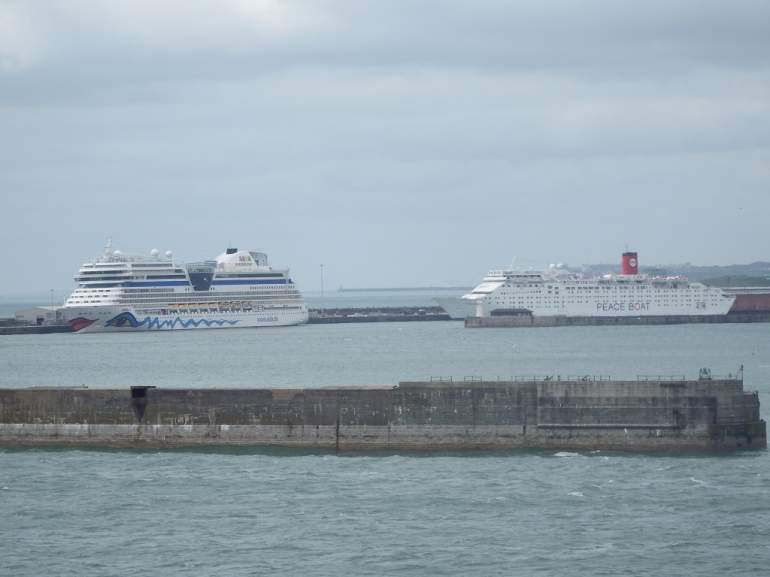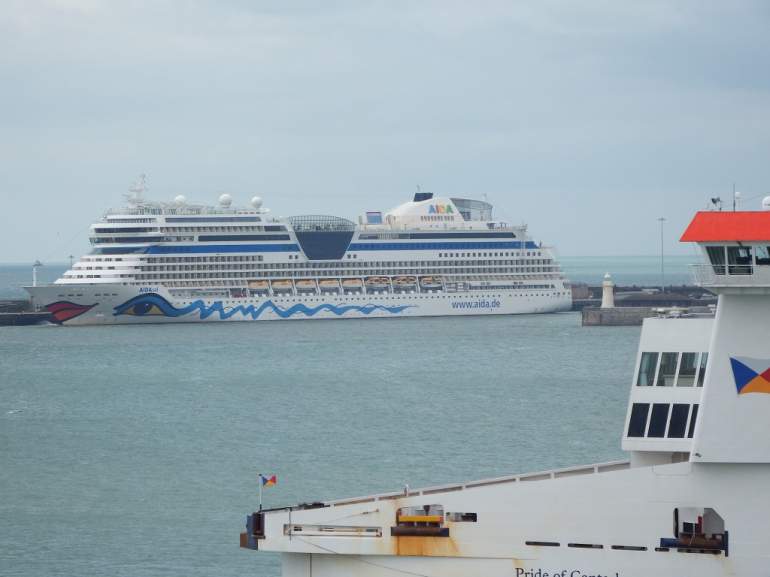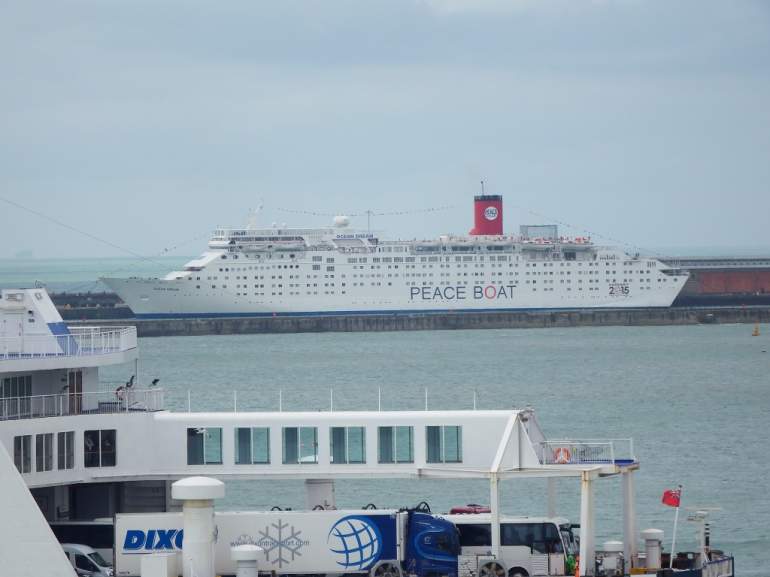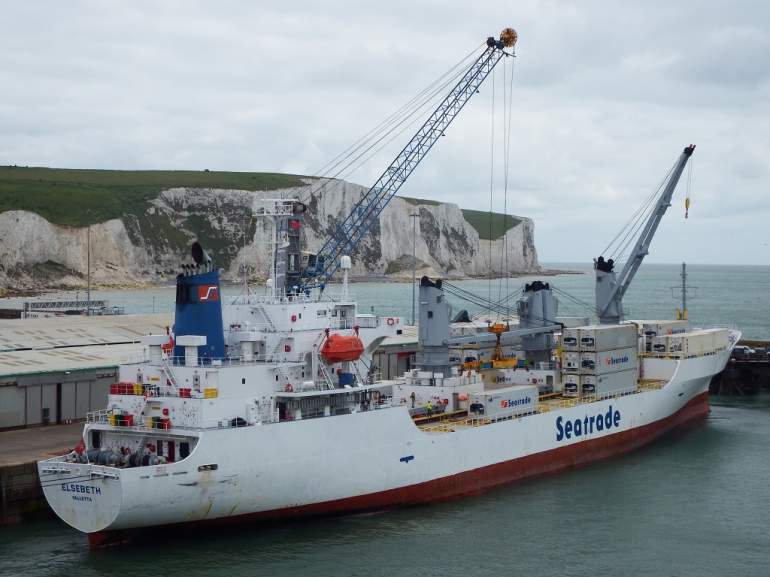 Tuesday, 24 May 2016 - 13:07
Post 2725
Mike J., Dover
Slightly unusual sight of SPIRIT OF BRITAIN 'bows-in' on No.9 berth this morning.
Stern doors problems or an 'exercise' perhaps ?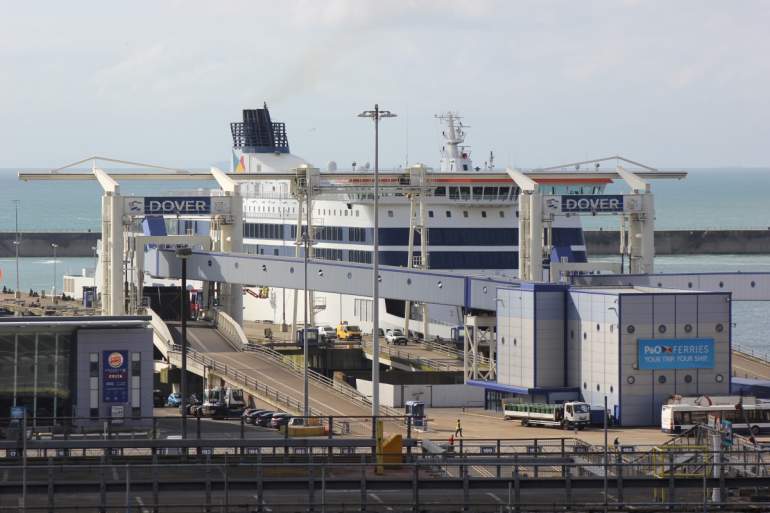 Tuesday, 24 May 2016 - 10:54
Post 2724
Mike J., Dover
Further to Ed's coverage of his close encounter with the HARMONY OF THE SEAS there's excellent drone footage of the old tub arriving at Southampton on the 'GCaptain' marine news page.

Just do a Google on - gcaptain harmony drone - it will hopefully appear as the first item.


Tuesday, 24 May 2016 - 10:18
Post 2723
Sea News, Dover
Wowser! That's quite a scoop Ed. She has been all over the news. Have pinned it to the top.

Tuesday, 24 May 2016 - 05:40
Post 2722
Ed Connell, Dover
Schweiz Reefer at the DCT yesterday, with dive boat Maverick entering by Eastern.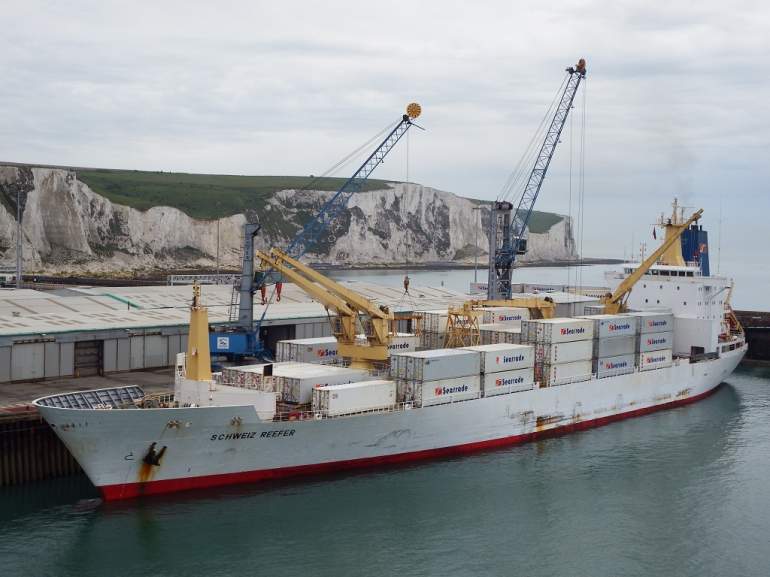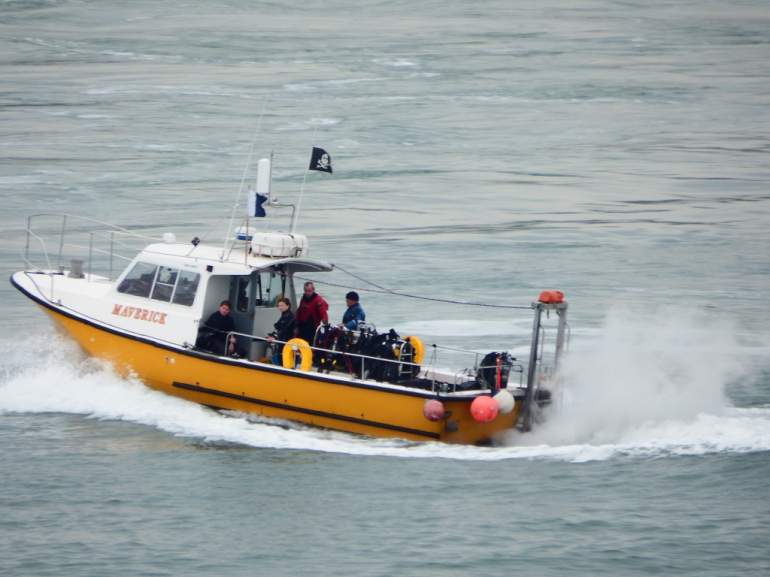 Monday, 23 May 2016 - 20:26
Post 2721
Sea News, Dover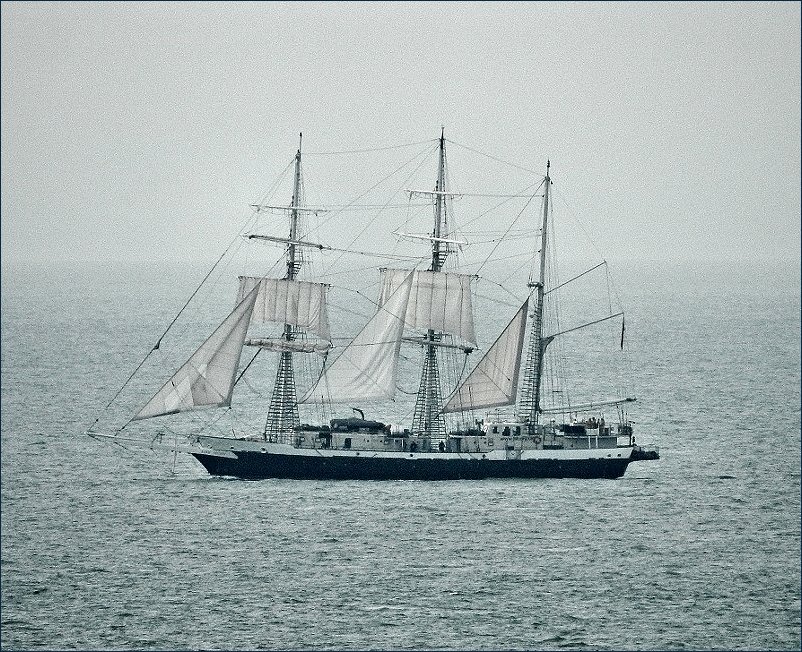 " We're bound for Valparaiso round the horn "
ahh sure I couldn't resist a burst of that old Dubliners one. In actual fact the ship was bound for somewhere marginally less exotic....Southend. Its the Lord Nelson passing by Dover on sunday morning. A real beauty isn't she? Can you believe it..that's actually a colour picture. Twas a slate grey morning and no mistake. PB.
Monday, 23 May 2016 - 19:32
Post 2720
Sea News, Dover
More pictures from the Dover Marina Open Day....
the kids are definitely having a great time here enjoying the various activities.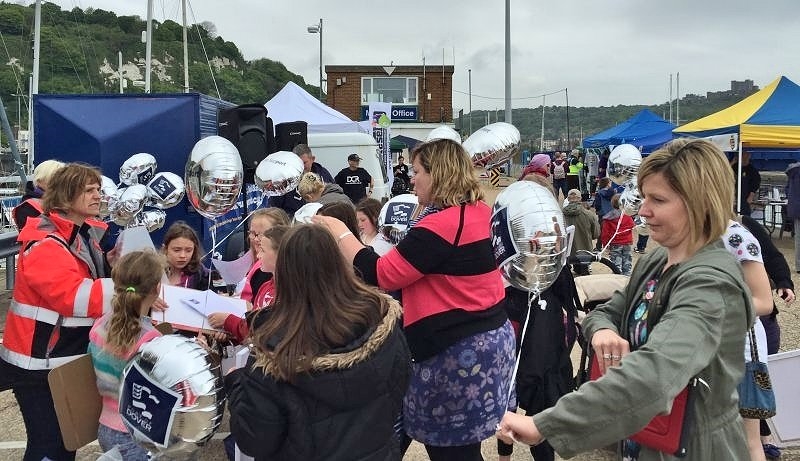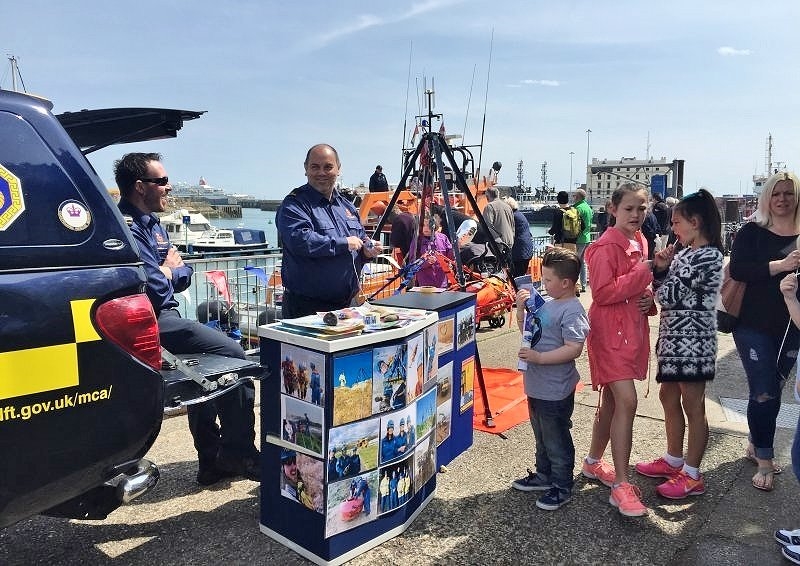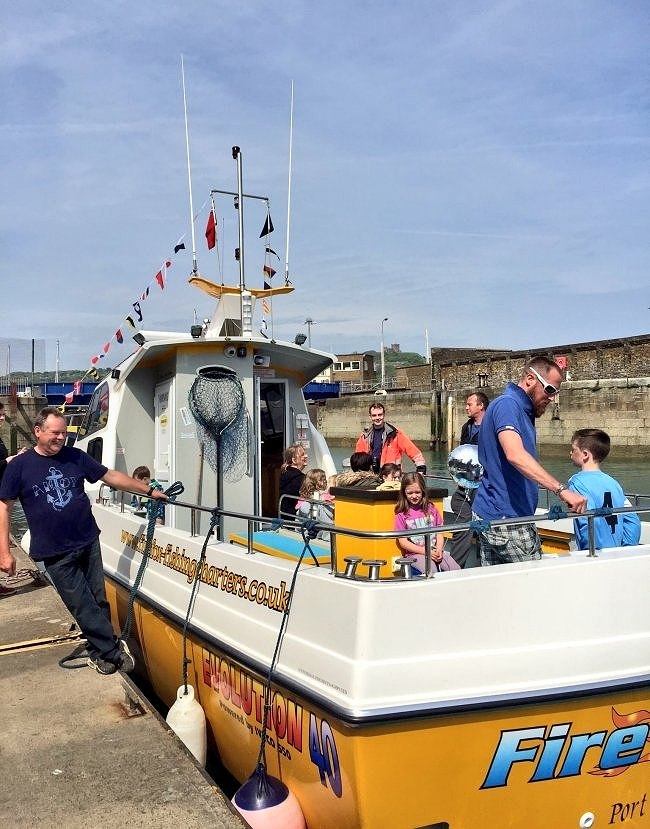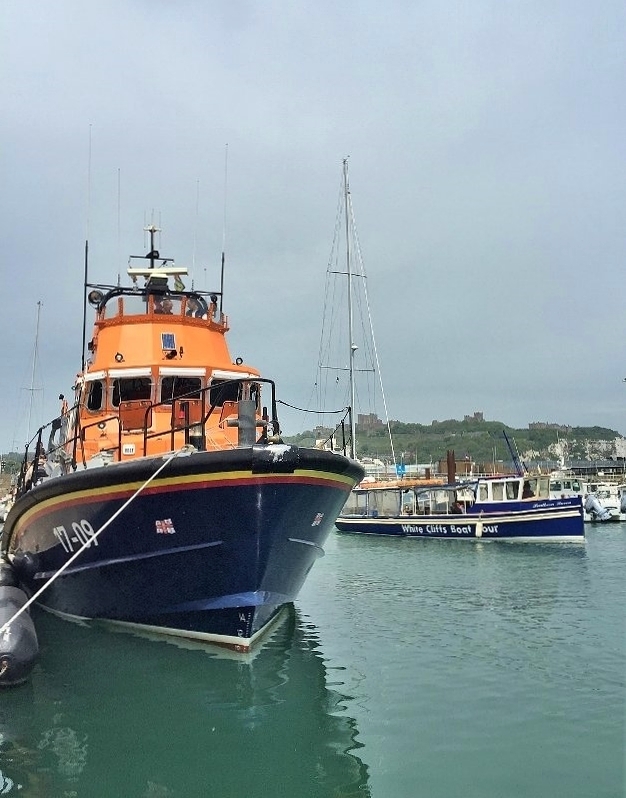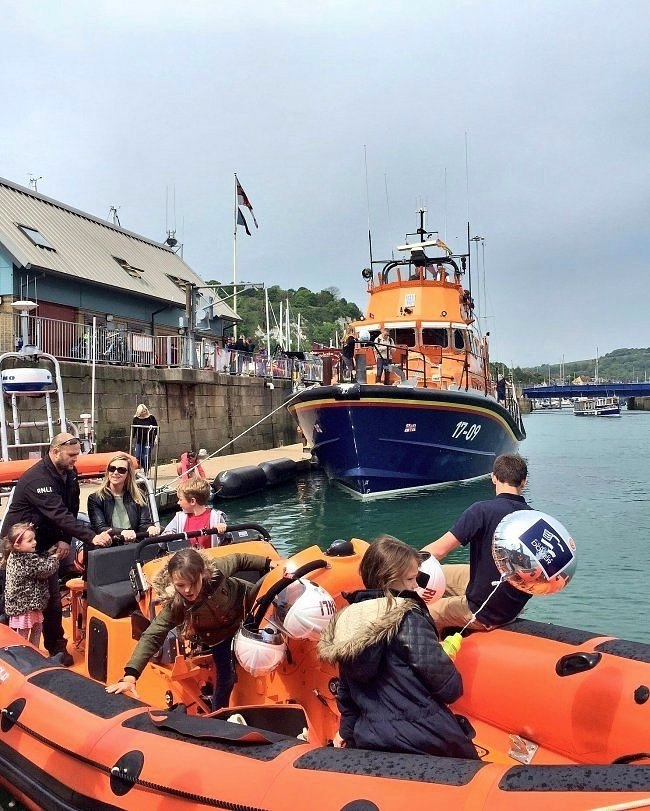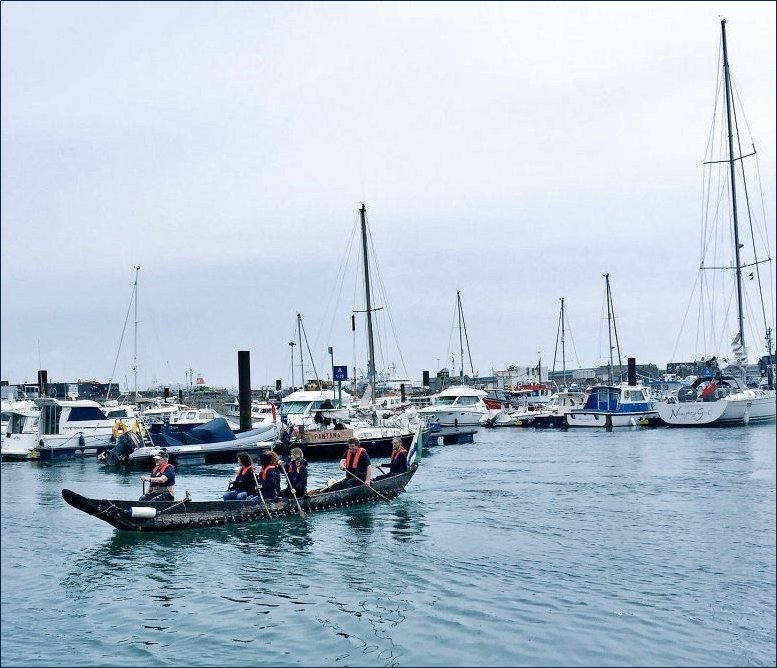 The last pic there shows the Bronze Age Boat taking a tour around the harbour.
Huge thanks to my lady colleague down at the Port of Dover for the pictures above...always welcome BB.
PaulB.
_______________________________________________________________________________________________________
Now the latest financial news...exciting times for Dover indeed with the Docks being developed...
and now this hugely terrific news from L&G ...
L&G COMMITS £53M TO DOVER REGENERATION PROJECT

Legal & General Property ("LGP") announces, on behalf of its Managed Property Fund, that it has committed £53.25M to acquire and fund the development of St James, Dover, a new retail and leisure scheme at the heart of Dover town centre, supporting the Council's wider regeneration work currently underway in the District.
The developer for St James, Dover is Bond City which has been involved with the scheme for more than ten years. Once developed, it will provide 156,915 sq ft of modern retail and leisure accommodation. The retail element is to be anchored by major brands including Marks & Spencer and Next, whilst the leisure component includes a six-screen Cine-UK (Cineworld) Cinema, a 108-room Travelodge hotel and six restaurants.
The scheme is currently 69% pre-let with a further 3% under offer. Work has already begun on site with completion due by autumn 2017. St James, Dover is expected to provide strong returns for the Managed Fund, giving the Fund access to a retail and leisure asset which is well positioned to capitalise on key attributes which define resilient retail destinations, including convenience, tourism and transport.
The development of St James, Dover is part of Dover District Council's wider commitment to regenerating the town and fits with its growth agenda to ensure the town has the appropriate retail and leisure provision to support its growing population. The Council is working with developers to bring more than 10,000 new homes to the district by 2026, increasing to 14,000 new homes in the longer term. Moreover, there is significant investment being directed towards the local infrastructure, including the Port of Dover's Western Docks Revival project and the Traffic Management Improvement scheme at the Eastern Docks Ferry Terminal.
Mark Russell, Senior Fund Manager at Legal & General Property, said: "Already significantly pre-let, St James, Dover will provide access to a diverse and resilient income stream derived from high quality tenants that are relevant to the intended market. Rents are affordable and will allow for profitable trading – important as we enter a phase in the market cycle where income and income growth is expected to form the greater part of total returns. The scheme will be modern, fit for purpose and highly prominent and we have already received significant tenant demand for the remaining vacant units."
Cllr Paul Watkins, Leader of Dover District Council, said: "This is a major vote of confidence in Dover from one of the UK's leading investors who have clearly recognised the enormous potential of the St James, Dover development. We look forward to working with Legal & General to transform the retail and leisure offer in the town centre. These are exciting times for Dover."
Clive Lynton, Development Director, Bond City, said: "We are delighted to be working with Legal & General who have a strong track record in financing and operating major retail and leisure schemes across the UK. Our pre-construction plans are well advanced, and we will be making a series of announcements in the coming weeks about the construction phases and new tenants."
Gerald Eve acted for Legal & General Property, whilst Harvey Spack Field acted for Bond City.
-Ends-
Many thanks Kevin for the full info above.

Thanks once again Colette for the Cruise info..you're keeping us going there.
Well done Ed getting Schweiz Reefer..I couldn't get anywhere near it..
Thanks Gavin - Its very much hit and miss with lightning, luck plays a huge part. Keep trying.

Monday, 23 May 2016 - 06:51
Post 2719
ColetteB, Dover
CRUISE VISITS
_____________
Another Double Header due this Tuesday 24th May, with the forever smiling AIDAsol at CT2, PoC.
We have a new visitor to Dover on the same day, with the arrival of the Peace Boat 'Ocean Dream'. She travels the world as a 'floating peace village' for 3 months, visiting between 15 and 20 countries engaging in on board and in port programmes on Peace, Human Rights, sustainability and respect for the environment, CT1, PoC.
On Wednesday 25th May we have another Costa cruise ship (TBA) but I believe it is the Costa neoRomantica which was here May last year. She will be calling at CT2, PoC.
Saturday 28th May brings us another double header with the return of the AIDAsol, CT2, PoC. Also gracing our shores is our good friend Saga Pearl II, at CT1, TR.
Then on Sunday 29th May, saving the best till last, with a sprinkle of fairy dust, is a cruise ship we love to see, the 'Disney Magic' last seen in Dover August 2015, CT2, TR. 'When you wish upon a Star, Your Dreams come True'

That concludes the Cruise May schedule. Be back soon with lots more for June

Brilliant work Guys and 'Sarah' with the wonderful array of photos ranging from all things nautical, plus the 'striking lightening'

Sunday, 22 May 2016 - 14:42
Post 2718
Ed Connell, Dover
Schweiz Reefer approaching Dover at lunchtime.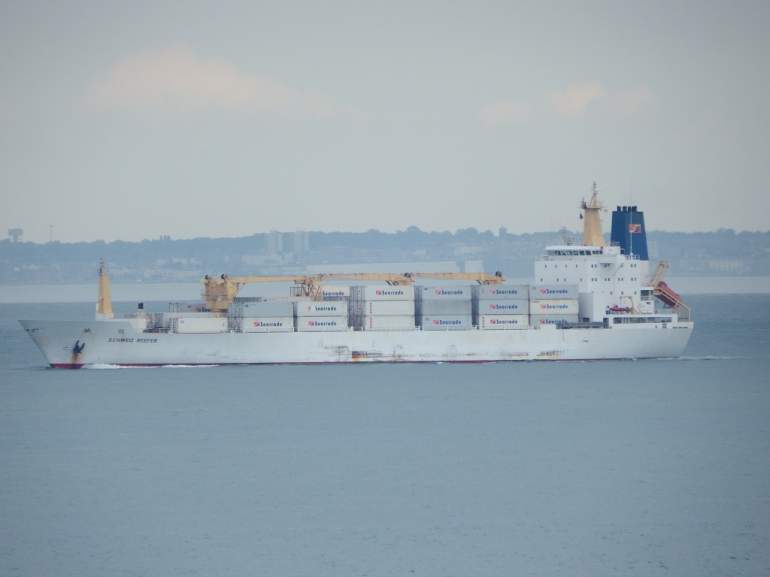 Sunday, 22 May 2016 - 12:45
Post 2717
Gavin, St Margarets
Amazing lightening photo. I keep trying but fail to get a photo of any significance

Sunday, 22 May 2016 - 10:32
Post 2716
Sea News, Dover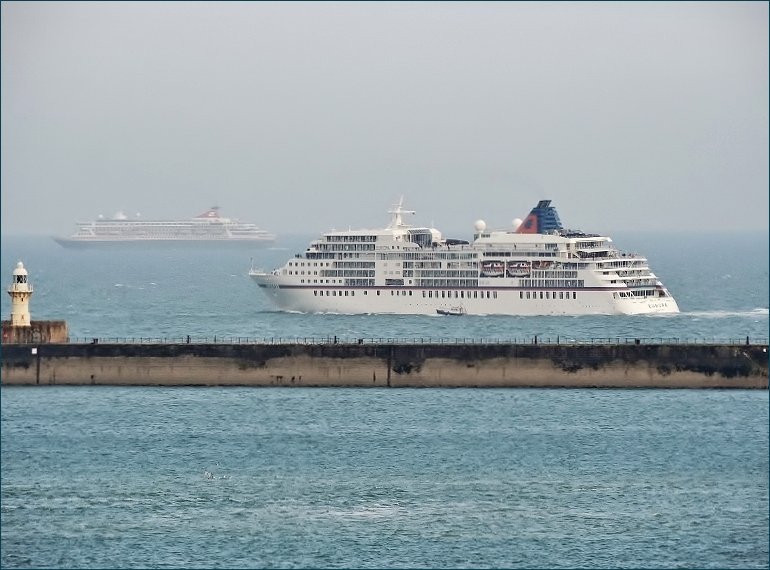 Just to hark back for a moment to the departing Europa. Mike mentioned the Balmoral in his post below ( 2710 ) and indeed showed the liner passing. I checked back through the pictures in the camera from Friday evening and found I had one with both Balmoral and Europa together and there we are above. Have added the two below to round things up in the system.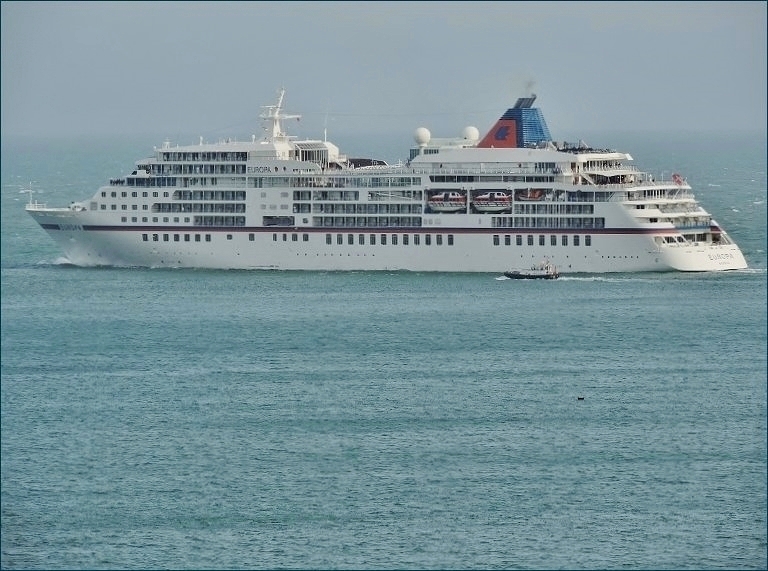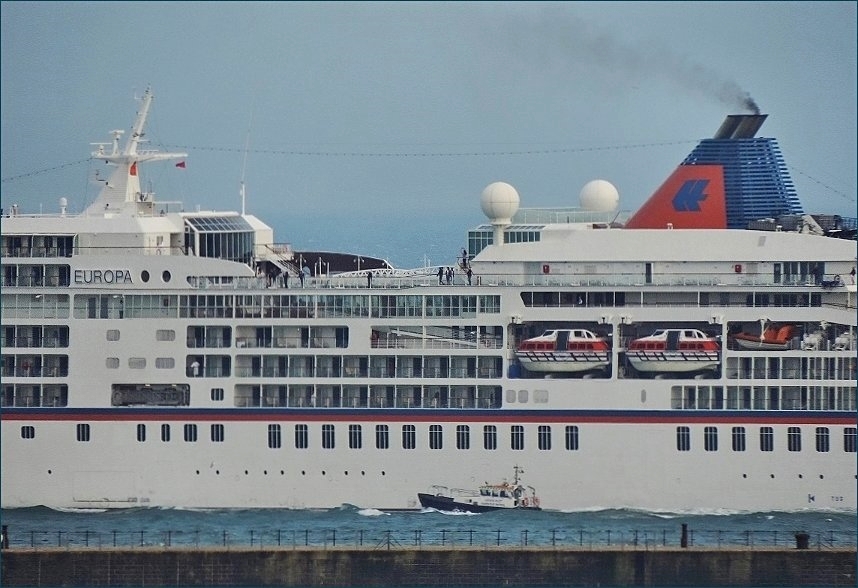 Great work below once again from Ed and from Sarah...
Yes indeed our roving reporter roved into close proximity yesterday


Sunday, 22 May 2016 - 07:28
Post 2715
vic matcham, Dovor
Thank you again for the great photos you put up and the lifeboat day.I do not go to any events now but nice to see them still doing them.

Saturday, 21 May 2016 - 21:34
Post 2714
Sarah, Ramsgate
Other photos from today.
George Hammond
Black Watch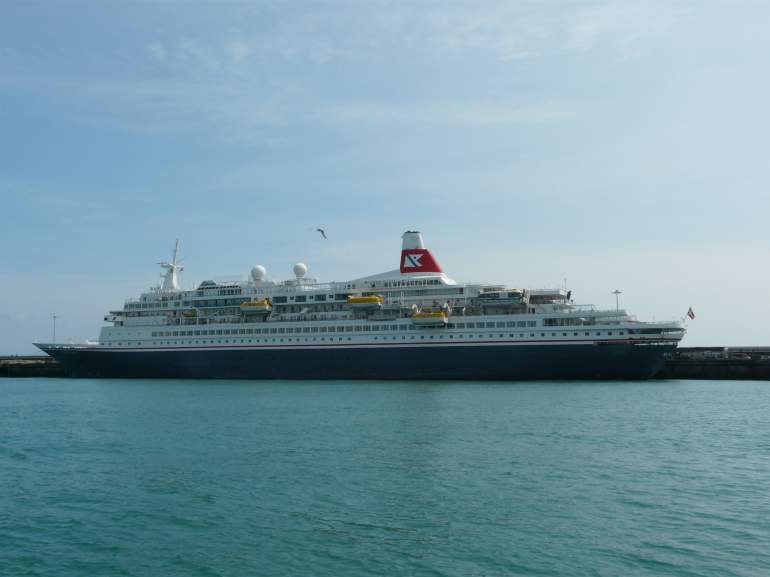 Saga Pearl II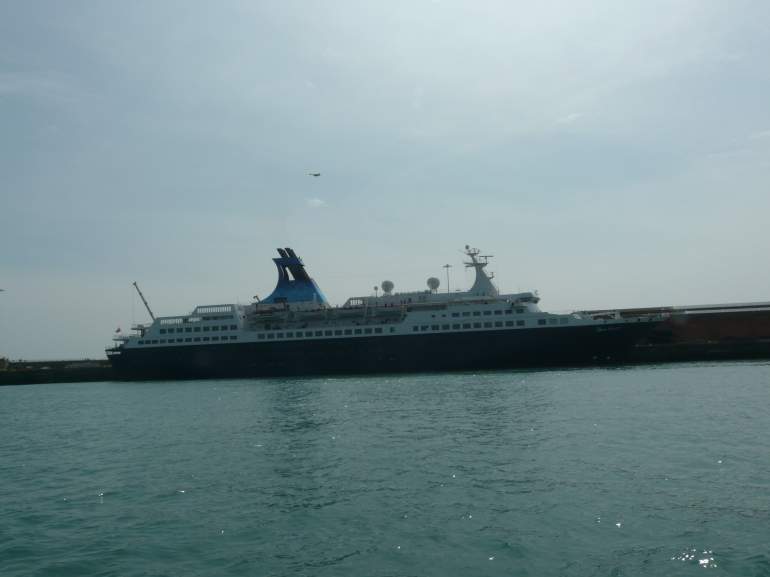 Dovorian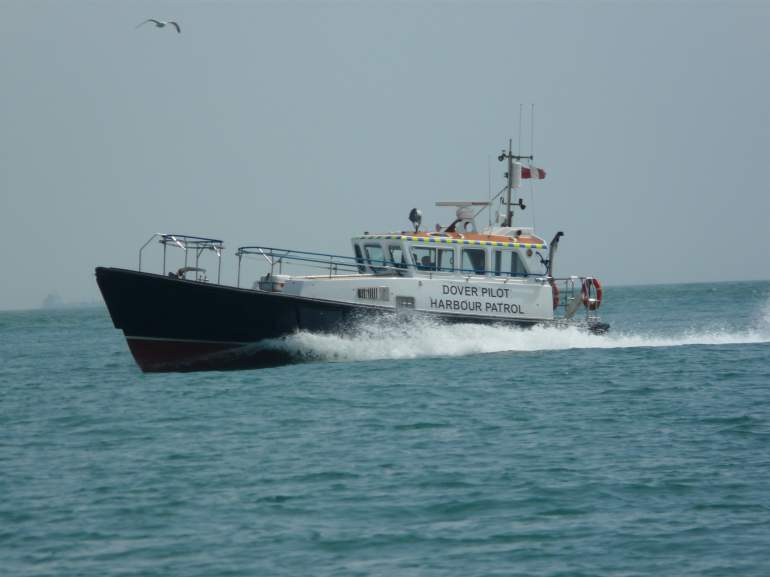 And look who turned up at the end of my visit - Border Force Valiant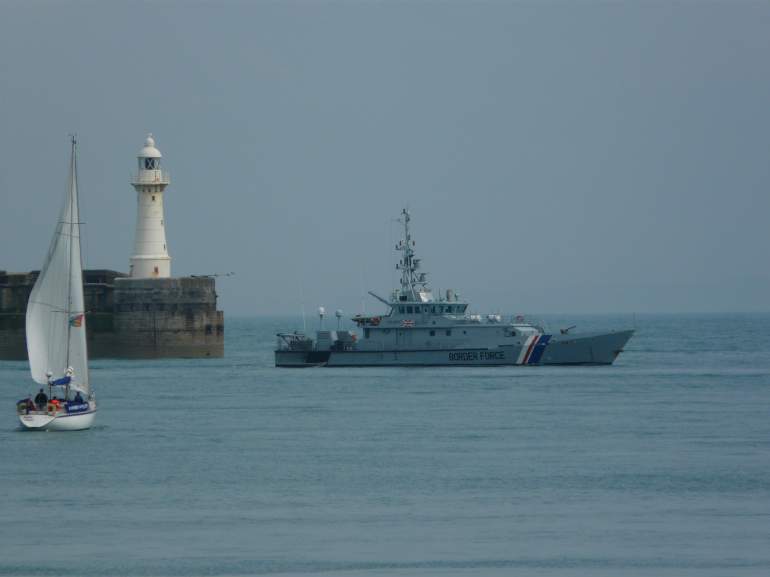 Saturday, 21 May 2016 - 20:19
Post 2713
Sarah, Ramsgate
I then got on the bus to Dover for the Marina & Lifeboat Open Day.
Dover Lifeboat was joined by the Walmer Atlantic 85 Lifeboat, good on them for supporting Dover.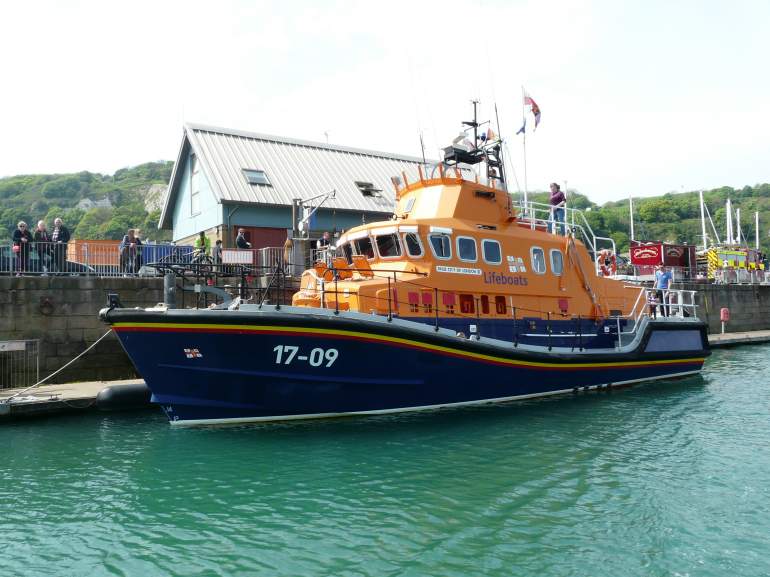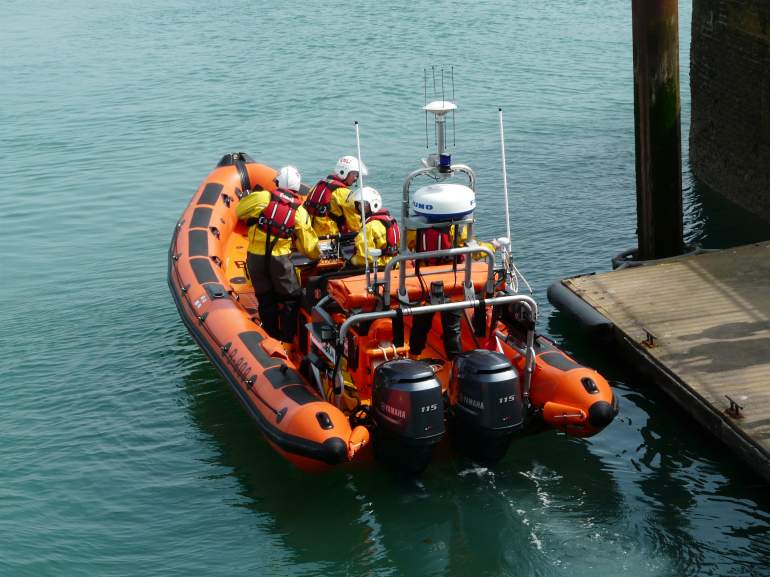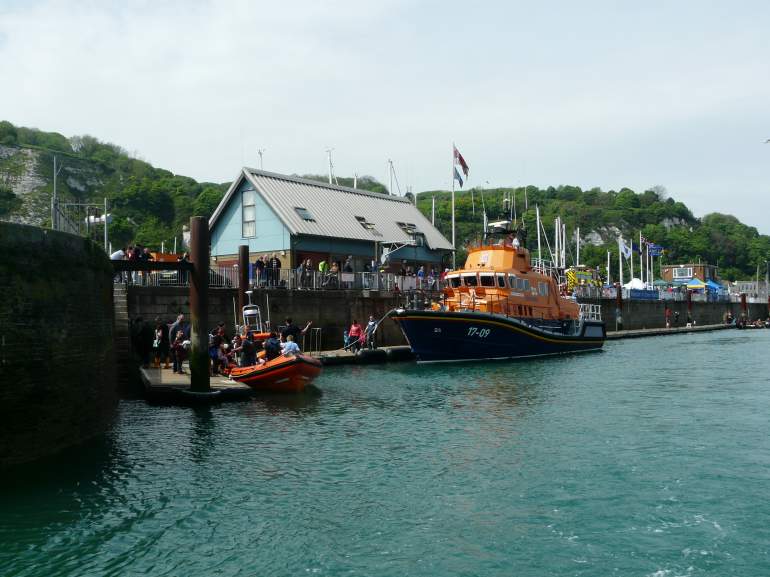 Saturday, 21 May 2016 - 20:07
Post 2712
Sarah, Ramsgate
I had an early start today to catch the Royal Navy activity down in the harbour.
HMS Ranger P293 leaving the harbour - not seen her for a long time, she was one of the escorts of the Little Ships of Dunkirk last May.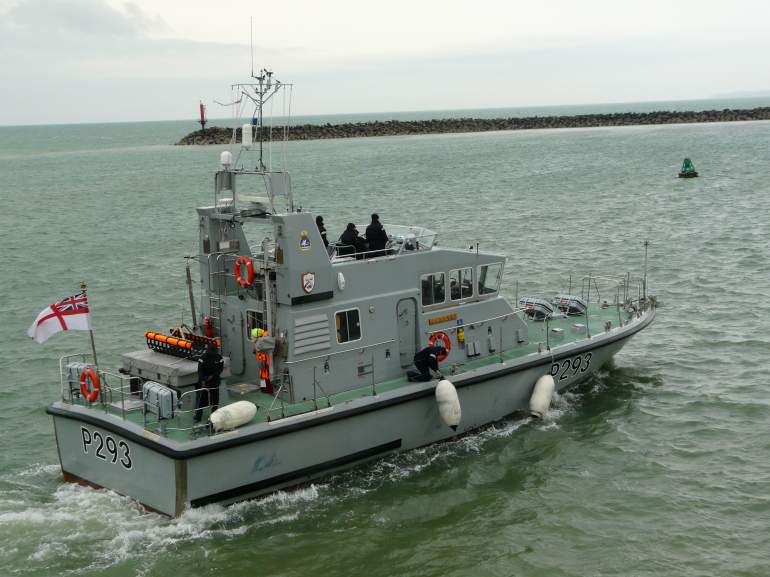 HMS Blazer P279 leaving the harbour soon afterwards.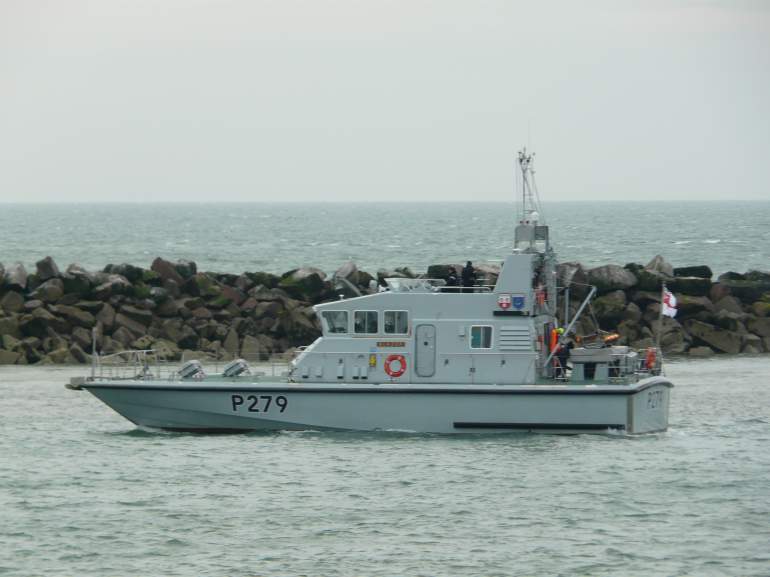 Border Force Valiant was also in the harbour. HMS Ranger & HMS Blazer in the background.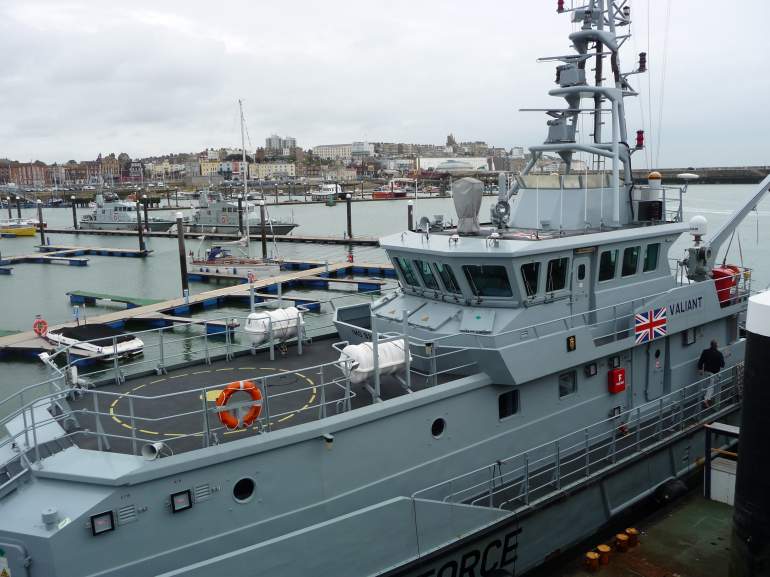 Saturday, 21 May 2016 - 19:57
Post 2711
Ed Connell, Dover
Black Watch, Saga Pearl II and Magellan Strait today.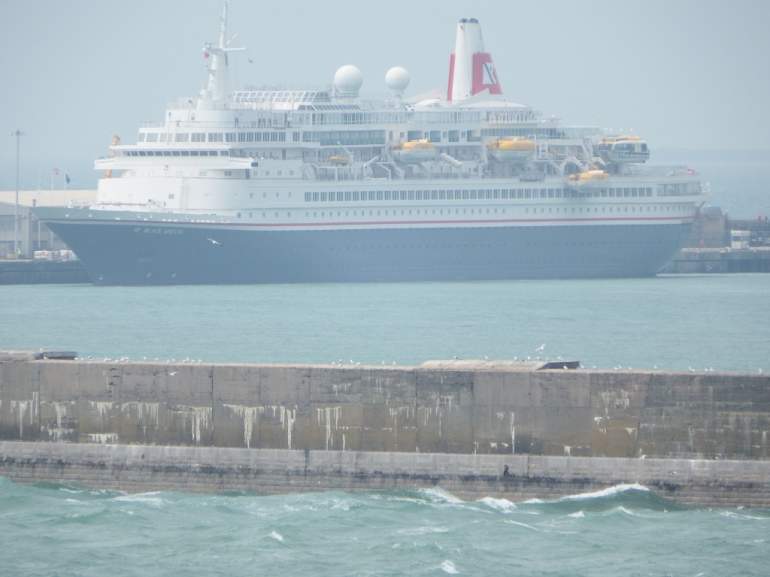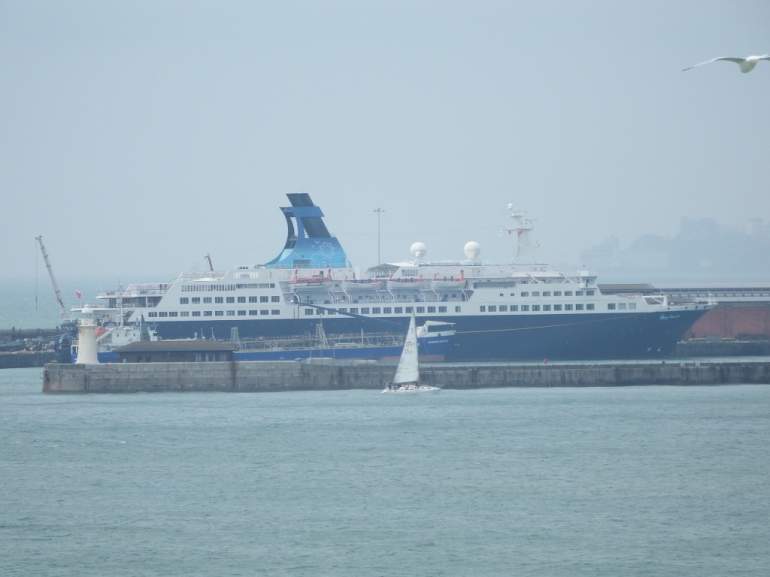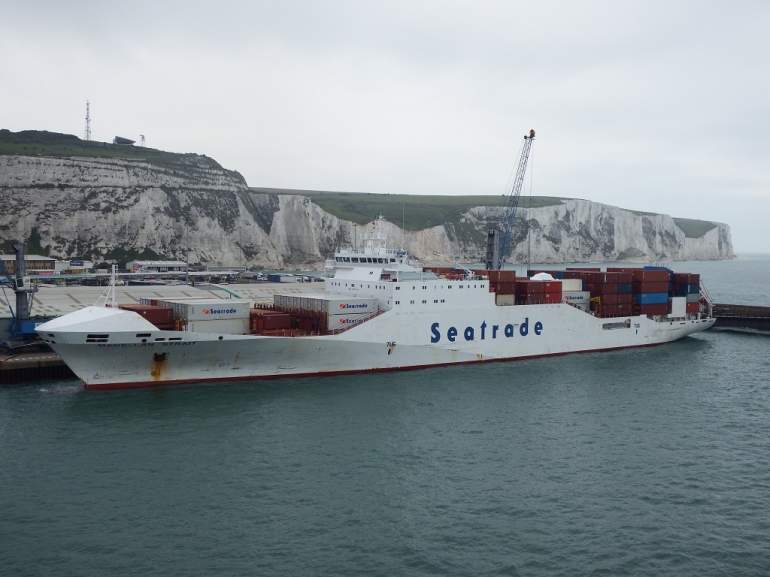 Saturday, 21 May 2016 - 13:03
Post 2710
Mike J., Dover
As the EUROPA sailed the BALMORAL passed the port, bound for Newcastle from Southampton.
Couldn't get both ships in the same photo, so had to make do with a ferry. [CANTERBURY ?].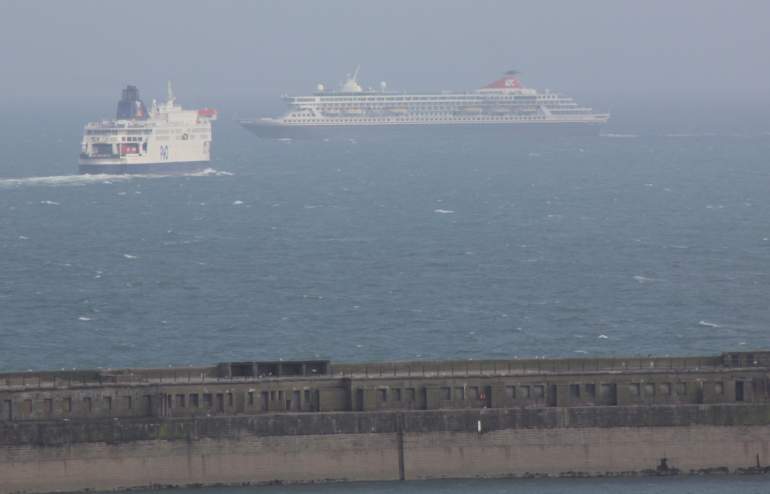 Saturday, 21 May 2016 - 07:46
Post 2709
Sea News, Dover
Following on from Ed's pictures of the Europa and the AIDAsol..well done with those Ed...yours truly can add a further trio to the mix, this time focusing on the Europa both a-coming and a-going yesterday. Nice looking ship for sure...she left us for Germany last evening about 5.45pm.
Here we go..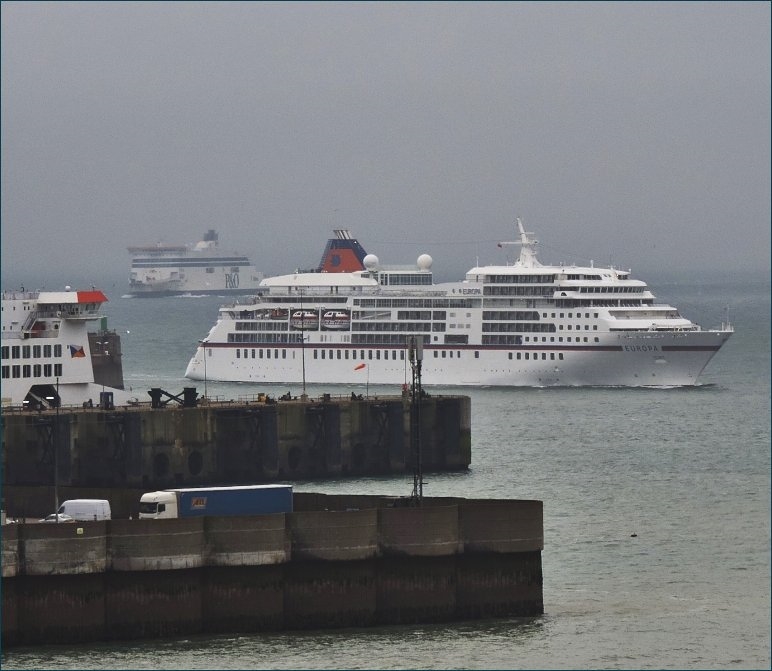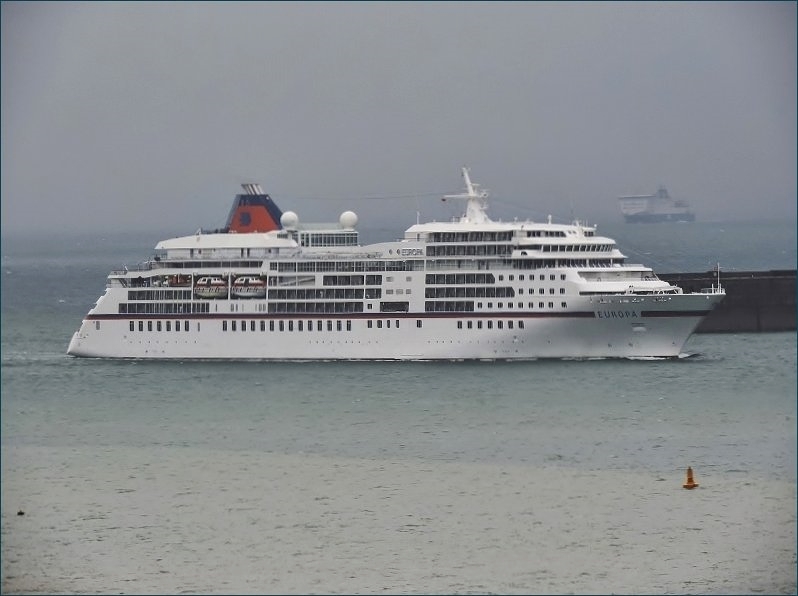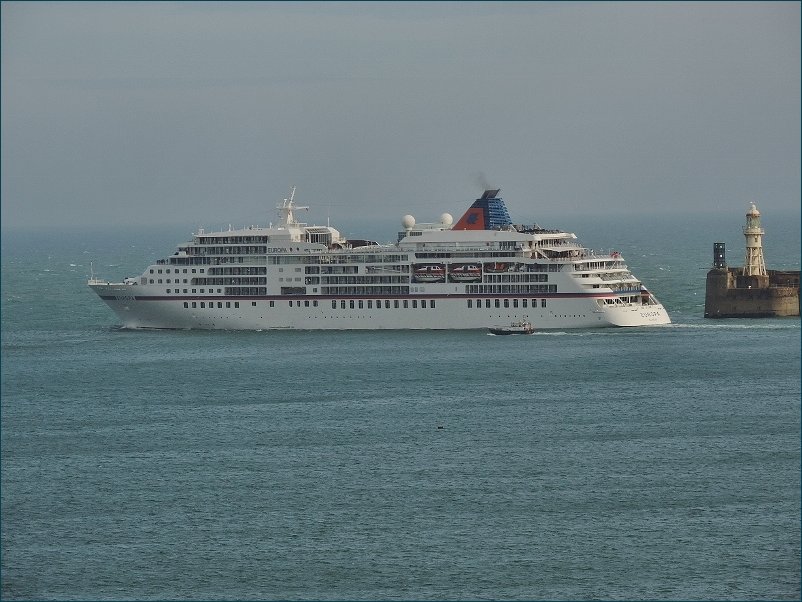 Great work below Ed and very interesting collections from Sarah and Mike over at Ramsgate.

Another double header today with both Black Watch and Saga Pearl II in Port.
Saturday, 21 May 2016 - 06:50