Sunday, 29 March 2020

WWW.DOVERFORUM.COM/SEA-NEWS
Sea Pictures from DOVER: Featuring all the ships that come and go and work at the Port of Dover ..
... with some further coverage of the surrounding ports.
Sea News Dover
Use our SEARCH ENGINE below to find all sorts on the SEA NEWS pages....type in the topic and away you go,
or if you have the post number, just type it in the Search Box, more than
- 6750 -
nautical posts now.
Posts are welcome. just click 'Add Your Comment' below.
Upload a Max of 5 pictures....Many Thanks.
Sea News Editor Paul Boland - send info or pix to dover7@msn.com. Always welcome.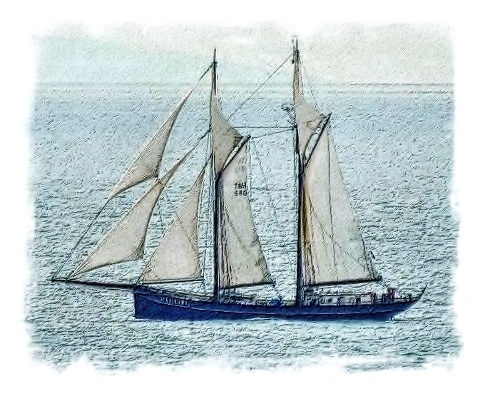 Headlines....
P&O Ferries secure vital flow of goods, medicines...see below, post 6901.
DFDS coronavirus announcements below see post 6880 and 6885.
P&O Ferries present record breaking cheque to Dover Lifeboat...post 6874 below.
P&O Ferries - European Expansion 6867
Hurtigruten and the Port of Dover see 6857...see also pictures in 6856 and 6859.
See SCARLET LADY pix.. FIREWORKS too..type Scarlet Lady in our SEARCH box below..

Port of Dover, DFDS, P&O say...Travel with Confidence from Dover.. see 6786 below.
DFDS Refit Investment...luxury lounges 6821.
P&O FERRIES - POST BREXIT travel info below 6780.
P&O NEW FERRIES Images below 6775...
P&O Ferries - new Catering Apprentices see 6790...
Visit us here in White Cliffs Country see 6772
Natalie Elphicke MP - thoughts post Brexit 6784
Just type the post number in the Search Box below.
Port of Dover Cruise Calls:
http://www.doverport.co.uk/cruise/find-a-cruise/
To show your pictures at their best..it could be worthwhile resizing before posting to
860
pixels wide. Our new standard size.
All pictures on these pages are the copyright of the owners and must not be reproduced without permission.
Post 6908
Sea News, Dover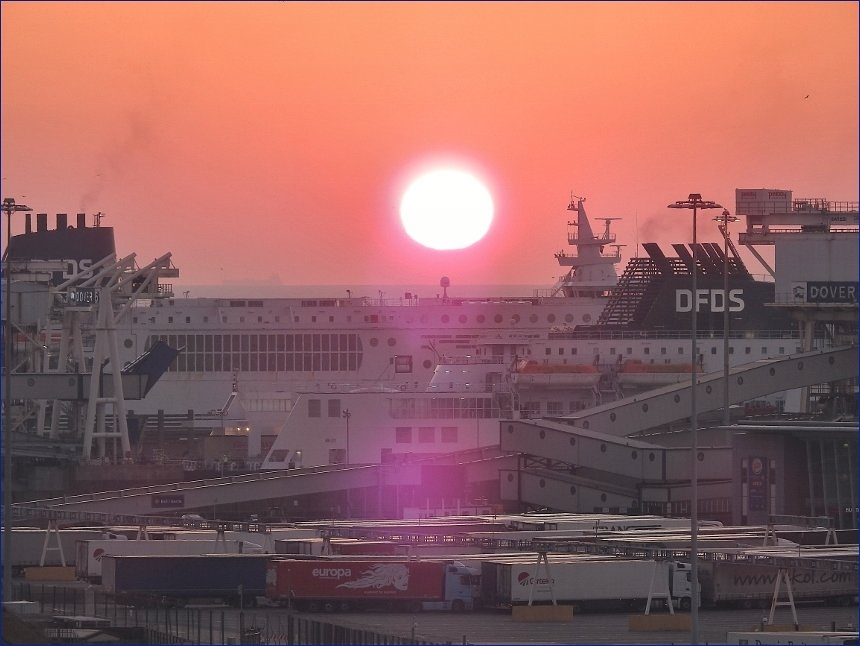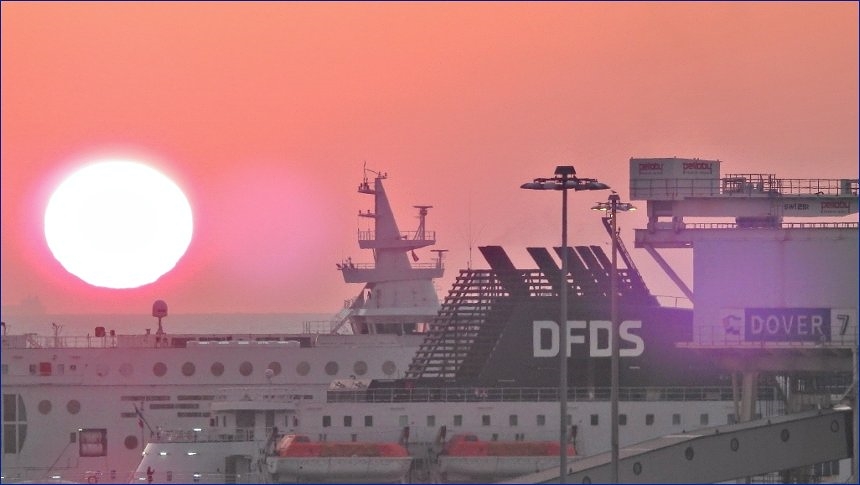 Following along from Brian's post on the P&O layoffs (post 6906)...ie 1100 staff laid off temporarily...These picture were taken early morning Thursday and below on Friday. What we can look at here is the total lack of everyday leisure traffic but thankfully plenty and plenty of trucks which keep our supplies coming through from the EU.
Janette Bell Chief Executive P&O Ferries...
"This means that 1100 of our hard-working and dedicated staff in the passenger services part of our business, will be furloughed onto the government's pay scheme. Without being able to make this decision, we would not be able to continue any of our operations."
We will have the full press release on this tomorrow.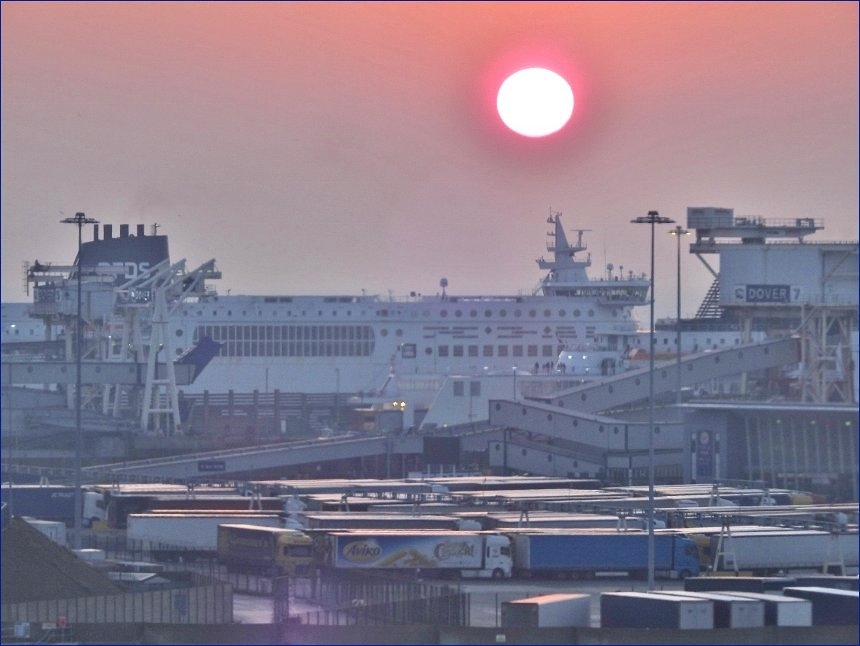 See also Mike's recent pictures of the Port below in post 6905...
PB
Sunday, 29 March 2020 - 07:42
Post 6907
Sea News, Dover
P&O Cruise Ship Aurora at the Port of Dover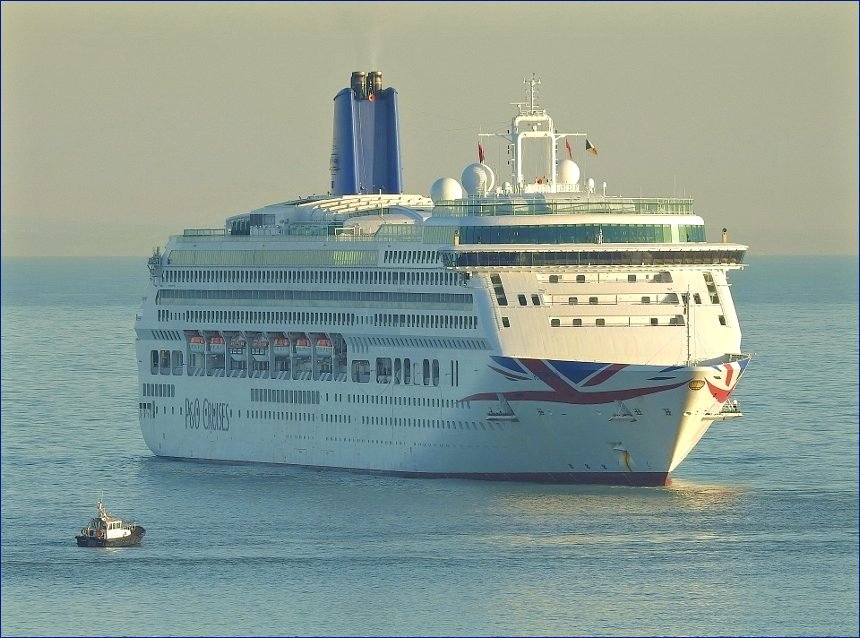 Aurora :
Just catching up with Aurora on a sunny but hazy evening above there as she gently moves stern first out of the port. Pictures were taken on ...yes Tuesday evening. The two resting P&O Cruise ships are developing a pattern of coming and going. Aurora left again yesterday but came back again in the night and both are here again as we speak....
Aurora moving away southwards below in the evening light as we look across some of the new developments...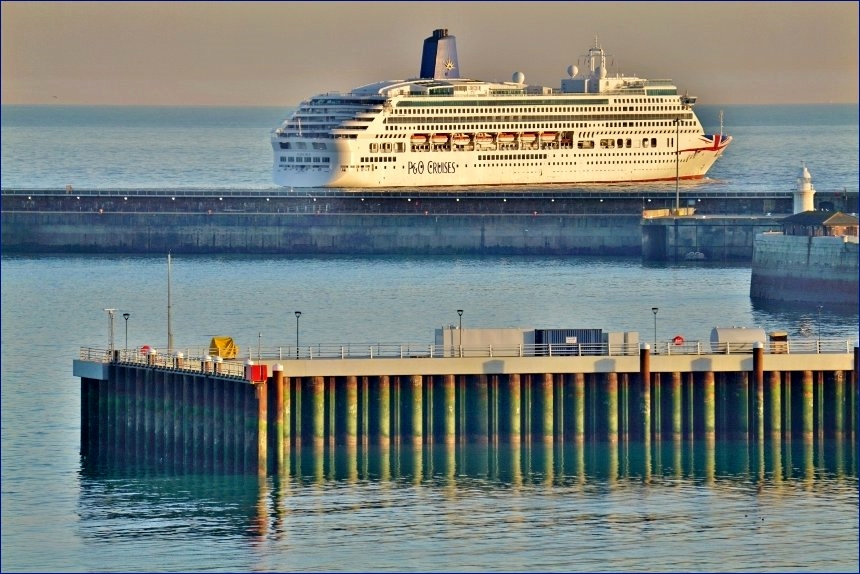 Will just add this one below...taken on my little camera as the main one rain out of power arrrgh! in harmony with the top shot...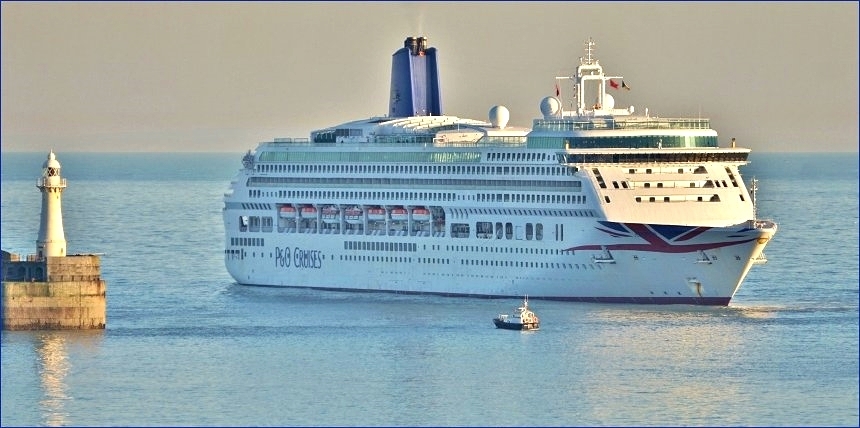 Everyone started madly clapping on Thursday night at 8pm in support of our fab and hard working NHS...its a tough and stressful time for the NHS staff so the appreciation is .. well...greatly appreciated.
Aurora in port at the time (Oceana was out and about) showed solidarity with an NHS light display. You can just make out NHS in the pic below...hopefully. Her horn sounded in time with all the people clapping...quite an exciting moment on the seafront.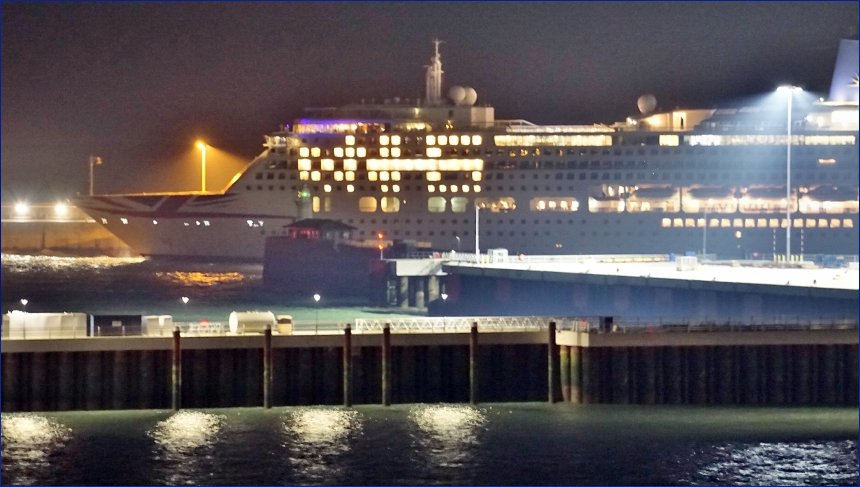 Aurora and the NHS

Great info and pix below from our 'Inshore correspondent' in 6905...well done Mike, great stuff below there. Don't Miss!

Thanks for the info Brian

… situation is changing fast, nobody is travelling..hotels are stark and empty around here...bleak..
Del yes its difficult...I used to get a delivery to the observation tower from that brand where 'every little helps'...its not helping now because the delivery slots have dried up..nothing...the lesser spotted toilet rolls are rare indeed...


PaulB
Saturday, 28 March 2020 - 06:08
Post 6906
brian dixon, dover (brian-dixon2@outlook.com)
p&o have layed off 1100 staff to go frieght only

Saturday, 28 March 2020 - 05:21
Post 6905
Mike J., Dover
All quiet on the White Cliffs.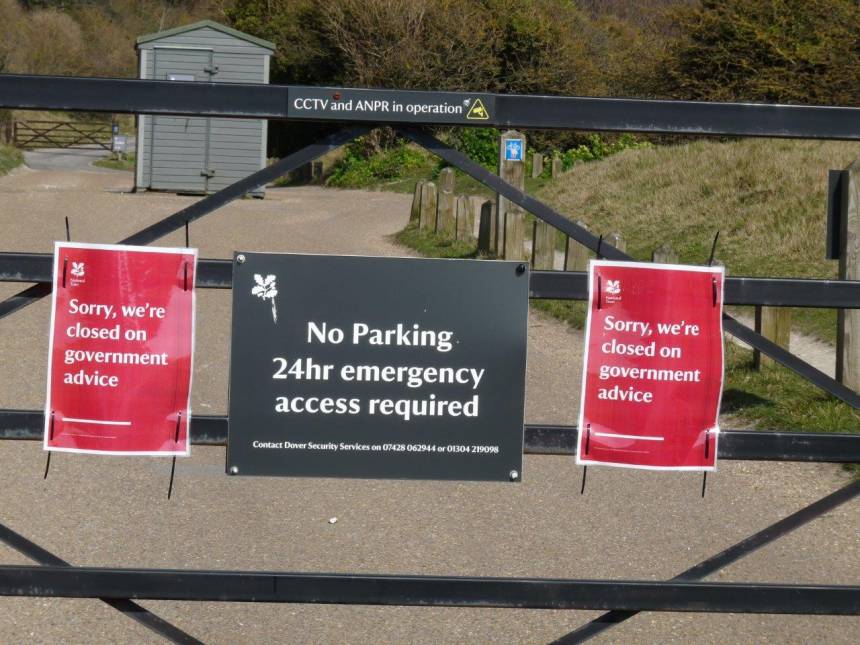 This was the sign that greeted me when I arrived at the Langdon Cliffs carpark on Friday morning.
Presumably an attempt to encourage people to stay at home.
There was no prohibition to visitors on foot [by getting there on foot they would have met Boris's recommendation for daily exercise !], so during the afternoon I walked up seeking a photo of the workboat/tug SARAH GREY who had arrived around 0800 from Penryn, near Falmouth, with a barge in tow.
She had entered via Western about 0800 with the assistance of replacement tug WULF 7, but photos against the sun on a very hazy morning day were a total waste of time.
After waiting in the bay for ferry movements the little convoy moved to the Eastern Arm & tied up there.
The reason for their arrival is currently unknown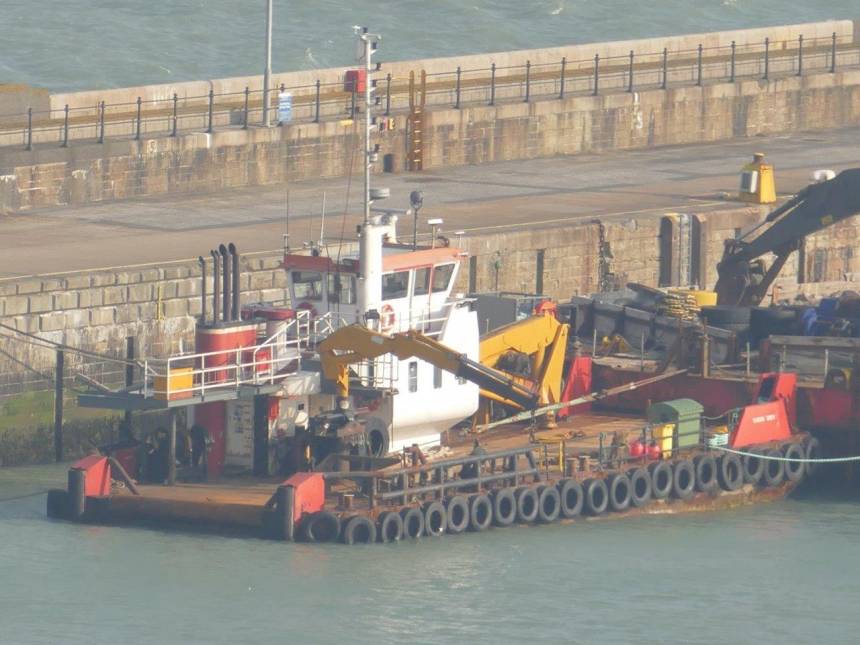 The wheelhouse of tug VENTURE can be seen over the DCT shed roof as she prepared to shift back to Western Docks with her stone barge.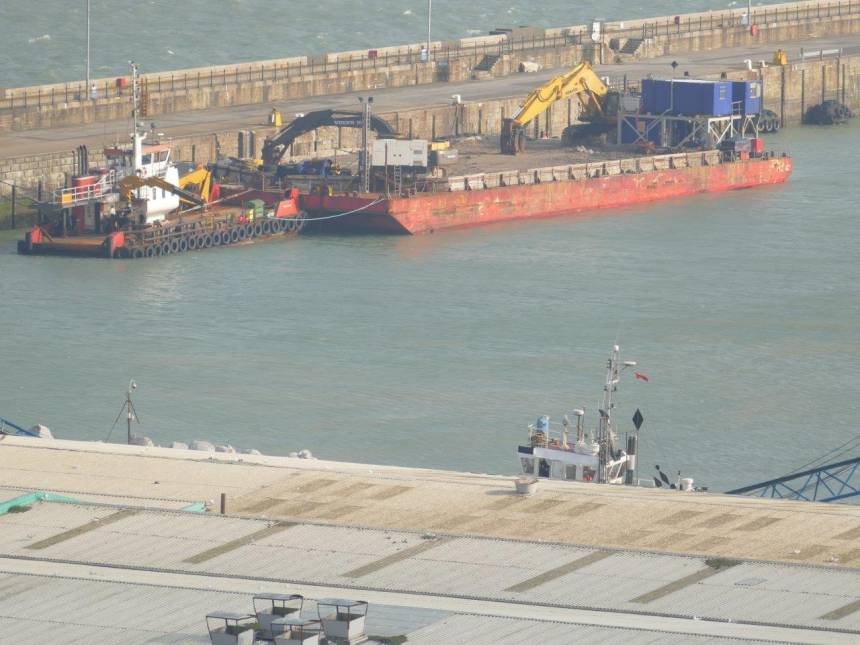 The cliffs were eerily quiet for a nice sunny afternoon & I met only one lady who had walked up from the town.
Certainly quiet on the clifftops but down below the never-ending freight ground slowly thru the check-in booths & poured off the ferries.
Very few private vehicles & never a coach to be seen as the travel restrictions bite.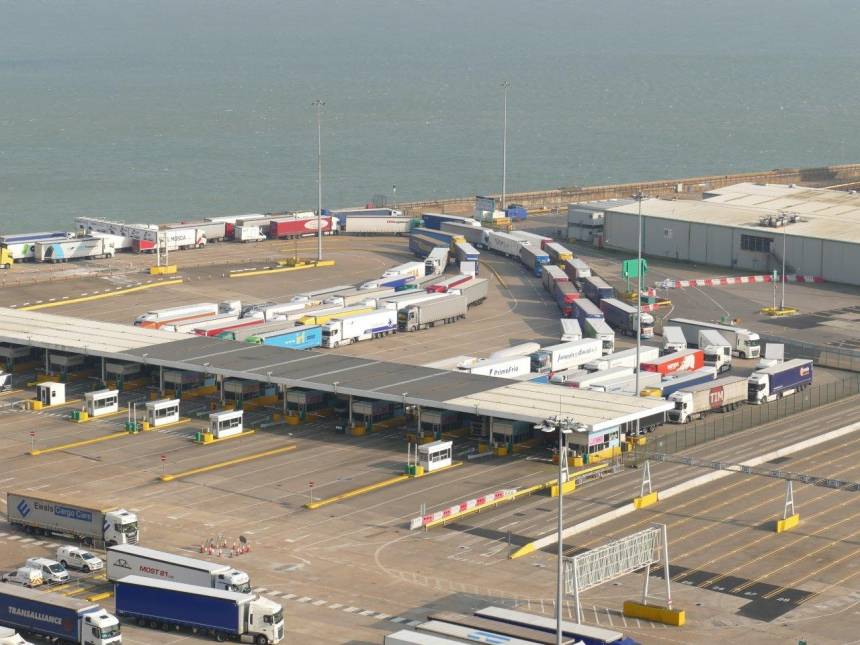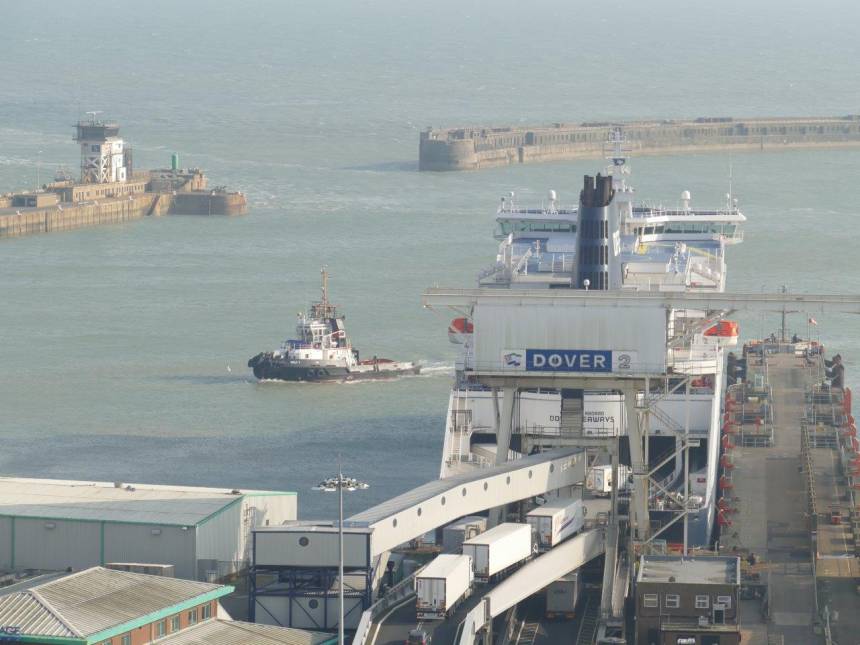 WULF 7 arrives to help with the shift whilst DOVER SEAWAYS loads freight.
Later in the afternoon an unexpected small vessel came in thru the Western Entrance.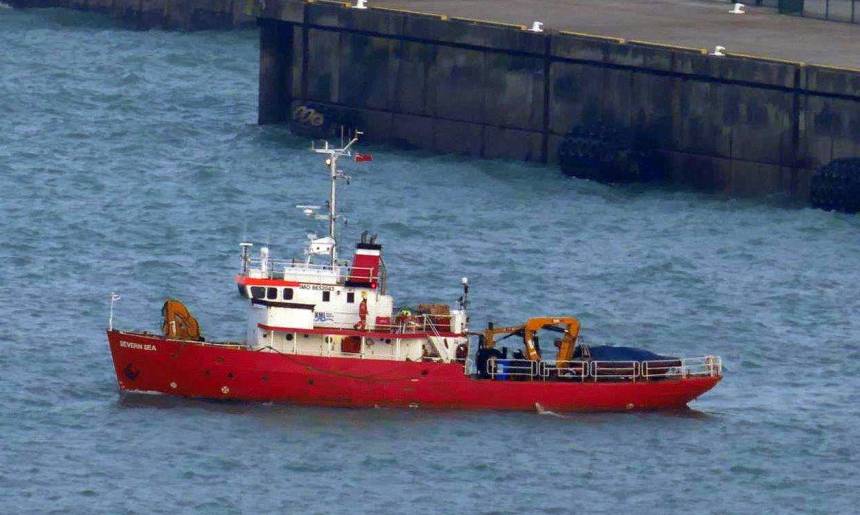 The SEVERN SEA carries her 73 years well, being built in Sweden in 1947 & has had many jobs & names, including a spell as the Swedish minelayer KVALSUND.
Currently she is operating for Ketnvor Morlift of Bideford & arrived in Dover from that port.
Her future plans are currently unknown.
KM have an interesting website with some unusual craft.
Old she may well be, but she is equipped with a Dynamic Positioning System and can carry out a range of tasks including general towage, survey work, subsea installation including inspection and repair.
After waiting for a while off Cruise-2 she docked in the old Jetfoil Terminal.
Saturday, 28 March 2020 - 01:50
Post 6904
Del Styan, Norwich
Hi PB,

Hope your getting your pasta and toilet rolls OK, holed up in your observation tower.

Friday, 27 March 2020 - 23:15
Post 6903
Sea News, Dover
Some pictures now of Oceana as she returns from her first brief 'sojourn' along the channel ( She retuned last night late from her second one ) but here she is coming back to us around 1pm on the 24th which was....Tuesday...just catching up here. Both 'resting' P&O cruise ships are in port as we speak...
Oceana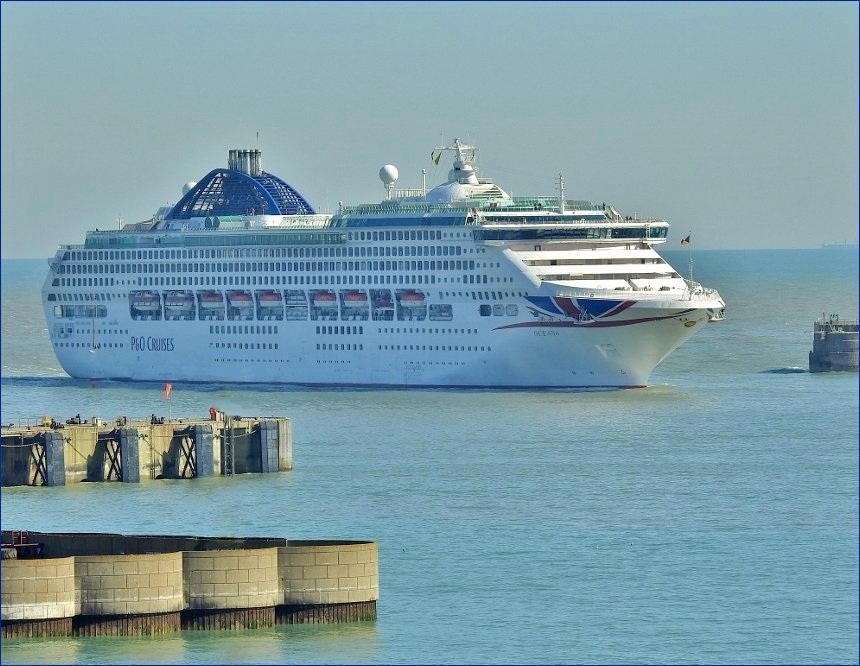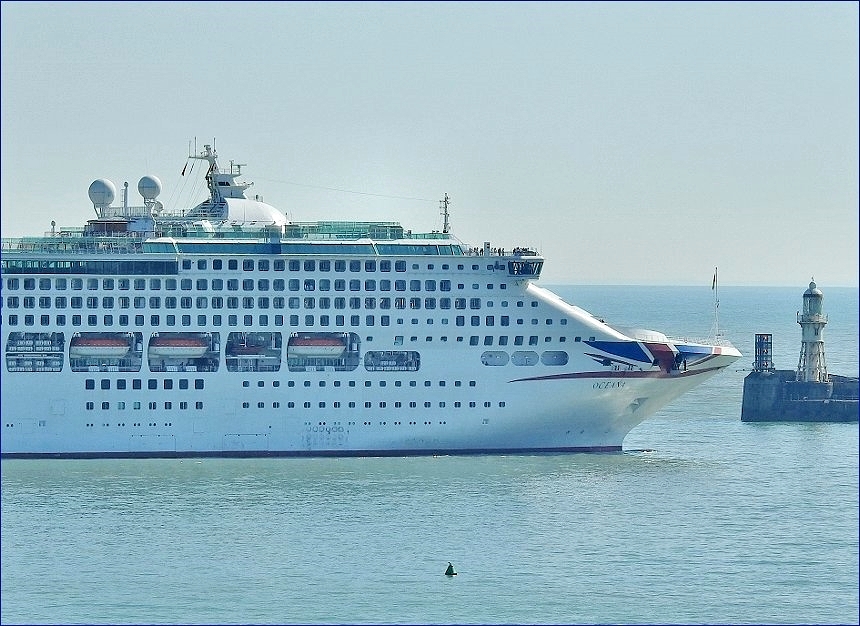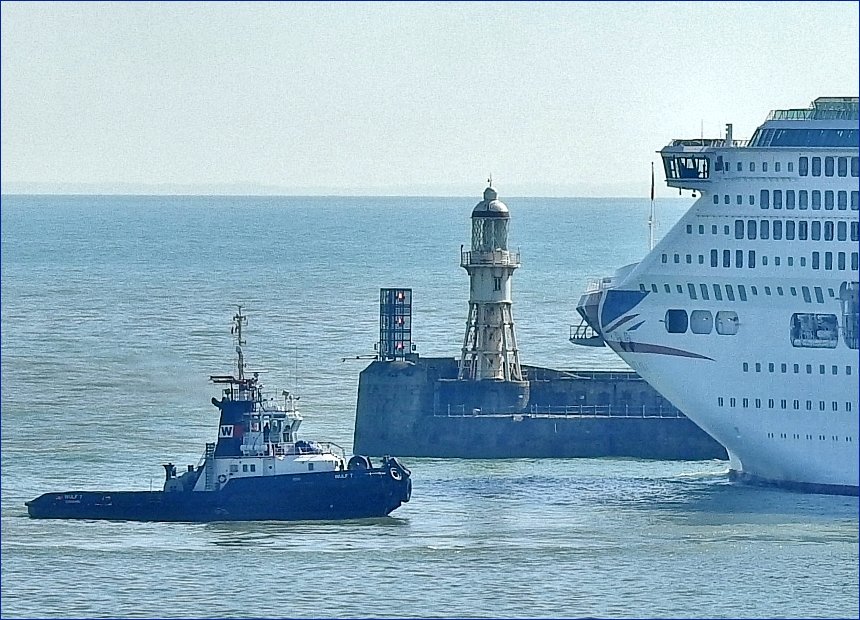 Oceana and the Wulf

Interesting post below Mark - thanks for that. yes definitely have a trip after the lockdown as you missed the Hurtigruten adventure...

See also the P&O post further below 6901...
PB
ps: will have some pictures of Aurora next...all being well...
Friday, 27 March 2020 - 06:35
Post 6902
Mark Rushton, Northants
Love the pic of Aurora's crew above the bridge approaching Dover. I hope that in the circumstances P&O have allowed the crew to occupy prime passenger suites, as they may be there a while. There is a precedent for that - when Canberra went to the Indian beaches for scrapping 23 years ago all the crew were told to abandon their crew quarters on leaving Southampton and help themselves to the best state rooms. If you google sscanberra.com you can find the full story of her trip to the breakers as well as the Falklands campaign she was closely involved with. And as soon as this lock down is over I'm going to book a trip on a ship. Anywhere !

Thursday, 26 March 2020 - 23:03
Post 6901
Sea News, Dover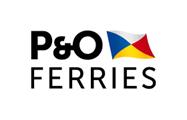 P&O FERRIES REINFORCES FREIGHT OPERATIONS TO SECURE RESILIENCE OF CALAIS-DOVER CROSSING
____________________________________________________________________________________

Release time: immediate


The link between France and Britain is vital to the flow of goods, medical supplies and the economies of the UK and EU.
P&O FERRIES is strengthening its freight operations on the Calais-Dover crossing as part of its commitment to maintain the flow of goods during the Covid-19 crisis. The United Kingdom relies on P&O Ferries for much of its fresh food, as well as imports of medicines and other vital supplies. The crossing is also critical to the economies of France, Ireland and the wider EU.
The shift to meet the challenge of the Covid-19 crisis is made possible thanks to the commitment and hard work of P&O Ferries' workforce in the Port of Calais, who are taking on new roles in freight handling to keep food, medicines and other goods flowing. P&O Ferries is following the guidance of health authorities on both sides of the channel to protect the health and well-being of employees and customers. The check-in and loading process has been modified to avoid direct contact. Cleaning protocols have been intensified on ships, which have also switched from air-conditioning to fresh air.
Janette Bell, Chief Executive Officer of P&O Ferries, said: "P&O Ferries is doing vital work to ensure the supplies of food, medicines and other supplies to millions of people. In the average week we transport 25,000 loads of freight between France and Britain. The Calais-Dover crossing is also critical to the economy of France, as well as the UK, Ireland and the wider European Union. I want to thank every single member of the P&O Ferries team, especially our colleagues in Calais, who are keeping the flow of goods moving through this crisis. The well-being of millions of people depends on them. I urge all governments to back the commitment of our colleagues by designating port workers as key workers, to secure further the flow of goods."
P&O Ferries is a leading pan-European ferry and logistics company, sailing 27,000 times a year on eight major routes between Britain, France, Northern Ireland, the Republic of Ireland, Holland and Belgium. It operates more than 20 vessels which carry 8.4 million passengers and 2.3 million freight units every year. Together with its logistics business, P&O Ferrymasters, the company also operates integrated road and rail links to countries across the continent including Italy, Poland, Germany, Spain and Romania, and facilitates the onward movement of goods to Britain from Asian countries via the Silk Road. P&O Ferries is part of DP World, the leading provider of smart logistics solutions, enabling the flow of trade across the globe.
ENDS
* * *
Many thanks to the team at P&O Ferries for the information above. Good to see the super effort made there..

Difficult times.....
Some pictures now of our new familiar friend Lady Rosemary approaching and arriving at the Port of Dover mid morning on Tuesday earlier this week. You can see her below approaching arriving and moving across to the new Cargo Terminal.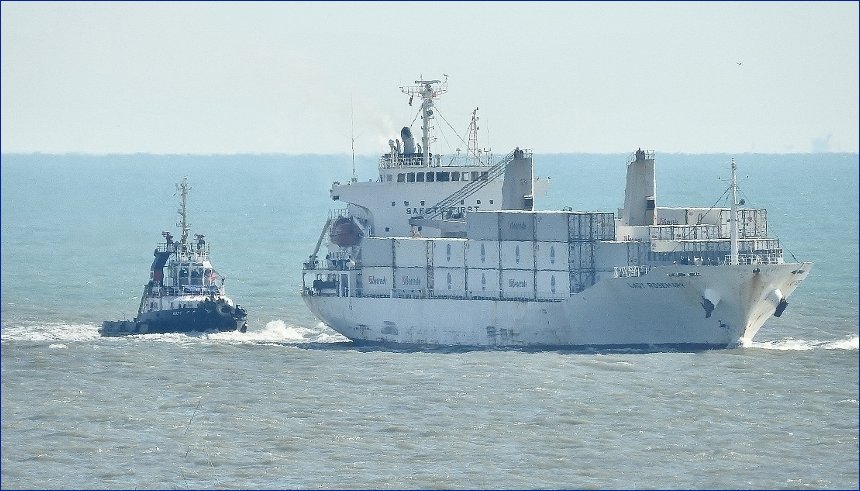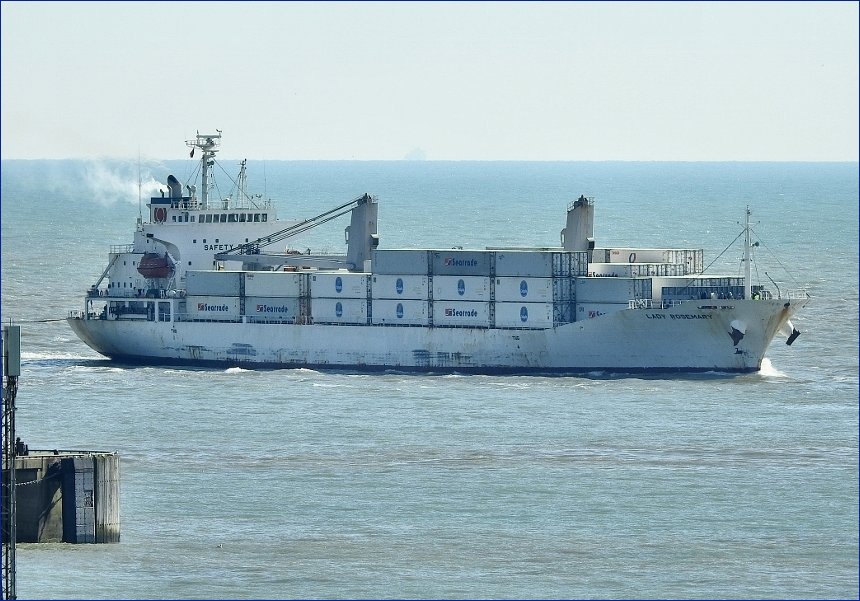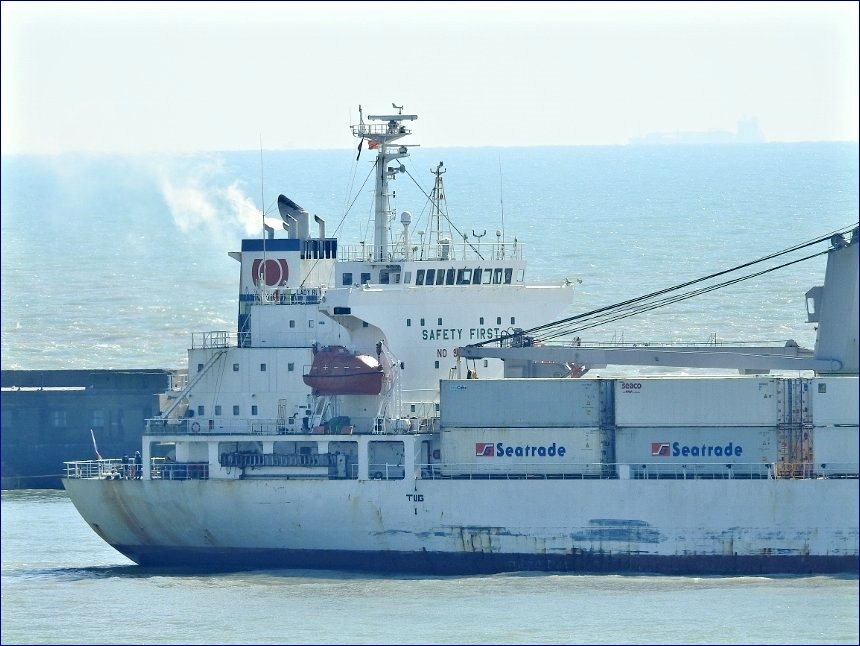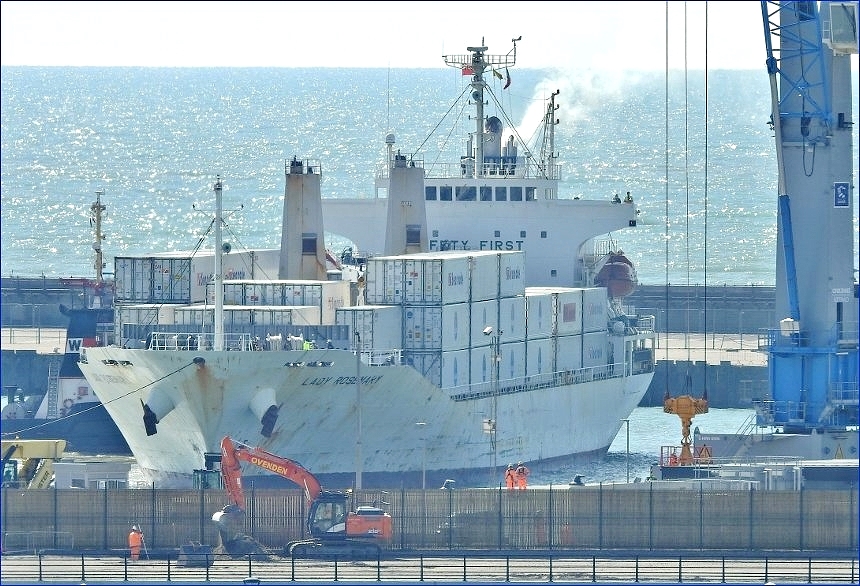 Lady Rosemary

Del yes indeed...or as Hercule Poirot might say ( and you have to do the Belgian accent )
"I have added grey water to my grey cells!"

Good stuff below Patrick … nice to see those shots

PaulB

Thursday, 26 March 2020 - 06:33
Post 6900
Del Styan, Norwich
Well that's a new one to me - grey water. I googled it, and added to my knowledge!
Quiet days leaves time to do such enquires!

Wednesday, 25 March 2020 - 23:02
Post 6899
Patrick, Marine Parade
The two P&O Cruise Liners currently laid up at the Western Docks Cruise Terminals made a short 'pootle' into the Channel this last two days.
The 'OCEANA' sailed north to discharge grey water from its tanks before returning to its original berth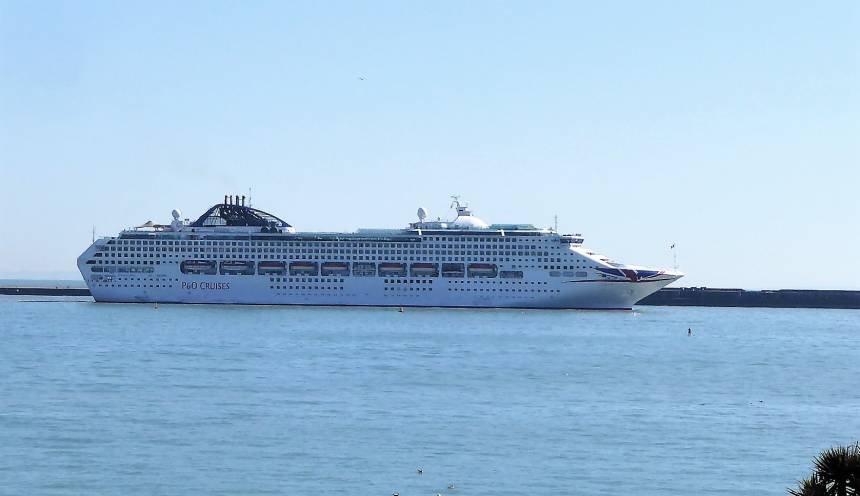 with no passengers on board the crew were no doubt pleased to be able to enjoy the view of the White Cliffs as she entered the port.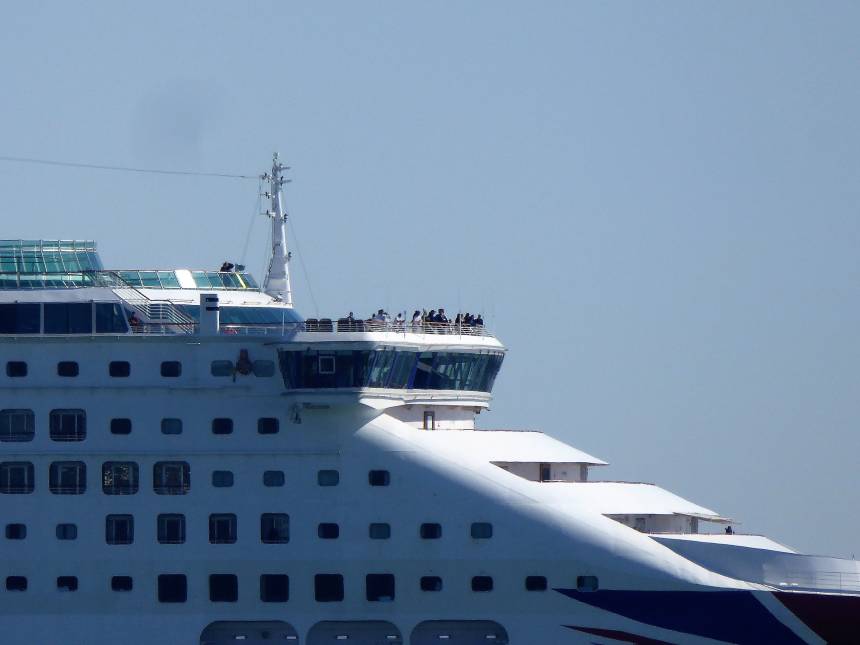 Yesterday the 'AURORA' followed suit but sailed south into the Channel off Eastbourne before going about 180 degrees and also returning this morning to Cruise Terminal 2. This time not nose to nose with 'AURORA' but stern to bow (adhering to social distancing no doubt)
Here as she left astern through the Western entrance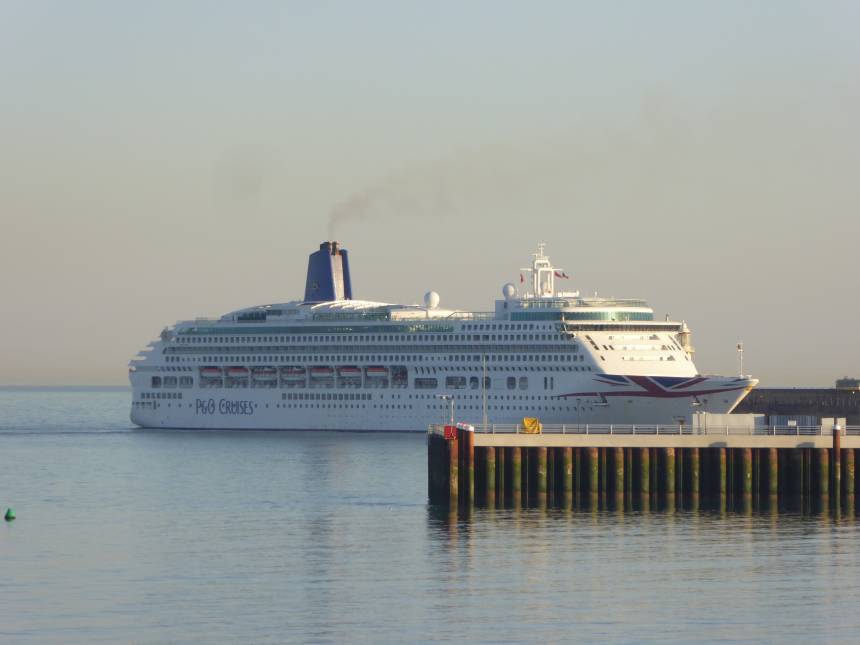 and back this morning just after 0800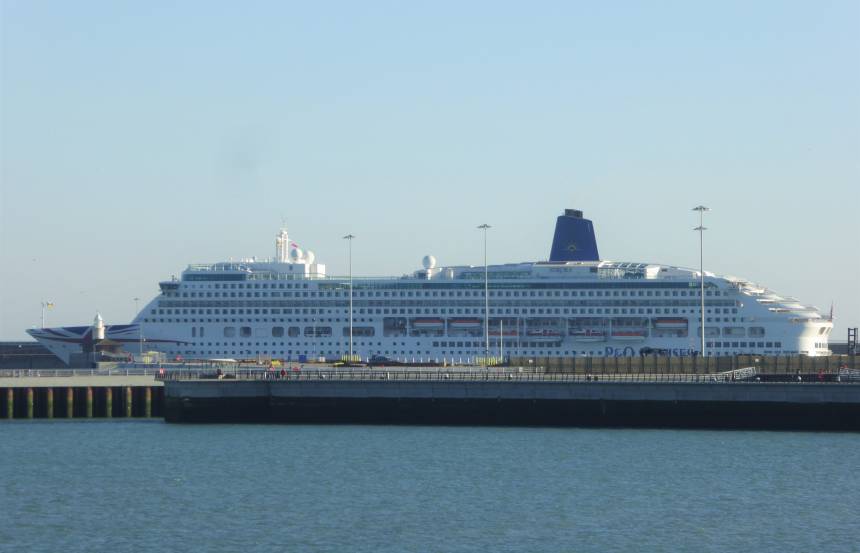 Wednesday, 25 March 2020 - 16:58
Post 6898
Sea News, Dover
In his general port info round-up in post 6894 below... Mike mentions both Liamare and Duzgit Harmony. Liamare now back in Rotterdam but here she is arriving in Dover a few days ago...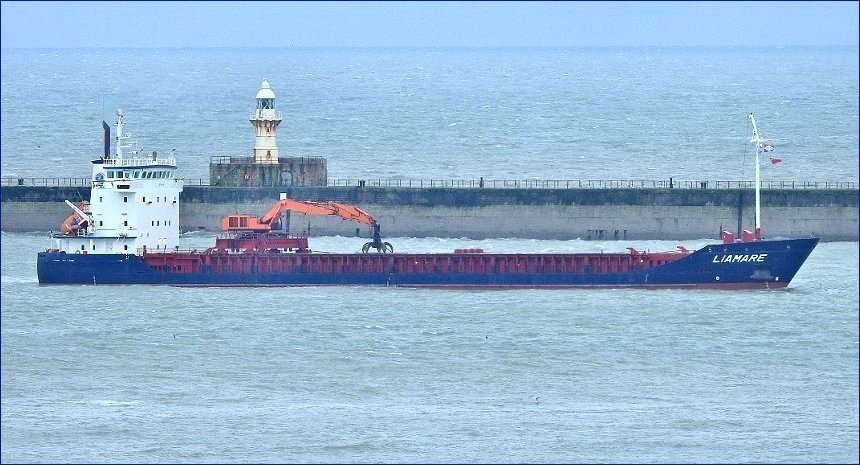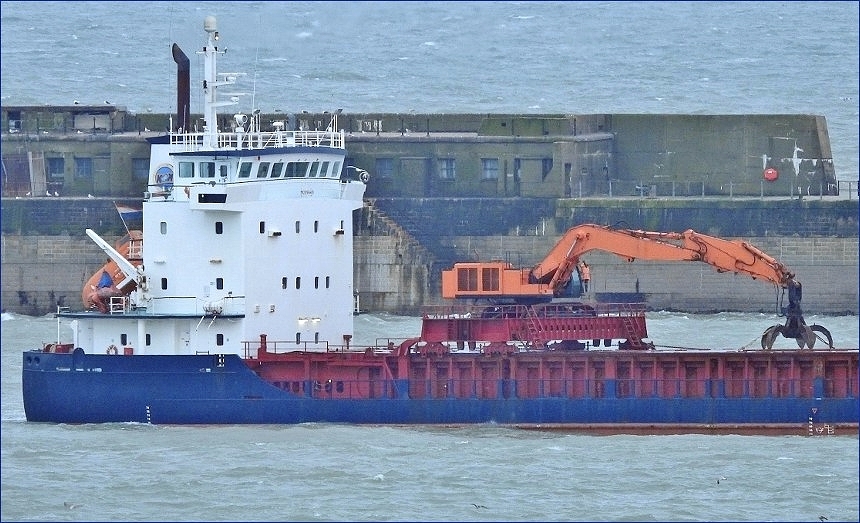 Duzgit Harmony returned to us here in Dover on Monday and here she is approaching through the heat haze. Yours truly tried to limit the effect of the haze in the picture with the computer, but alas alas I may have made it worse...
yikes

..
but here she comes anyway..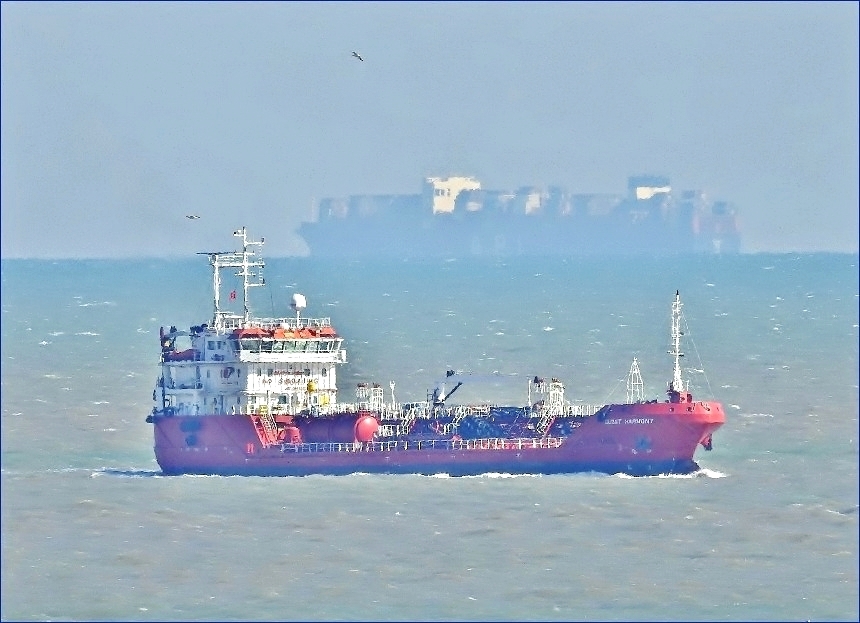 Then inside harbour manoeuvring into place on the Eastern Arm...shorter range equals no haze..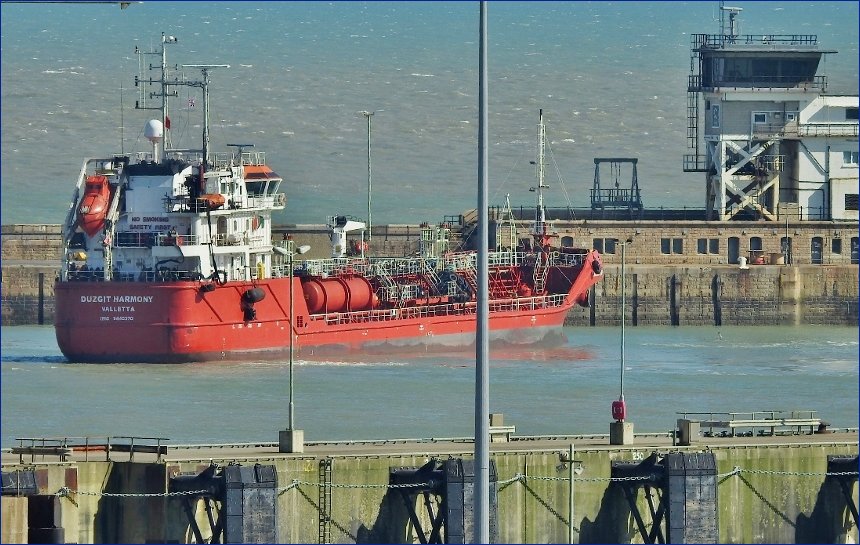 Nice shot of the lightpole there....Grrrr

!!
There are better pictures of Duzgit Harmony in our system...just type the name in our Search Box above.
Yes Oceana returned yesterday and afore long Aurora left too, presumably doing the same thing as mentioned below.
Also Lady Rosemary returned yesterday too...busy day...we will have pictures of all of it.
PaulB
UPDATE: AURORA has returned now too...re-entering port at around 08.10
Wednesday, 25 March 2020 - 06:12
Post 6897
Sea News, Dover
Matt thanks for that great bit of info - brilliant - yes she has now come back..

PaulB
Tuesday, 24 March 2020 - 15:28
Post 6896
Matt, Southampton
Oceana will return to Dover shortly, she sailed towards Rotterdam to empty her tanks of grey waste water.

Tuesday, 24 March 2020 - 10:42
Post 6895
Sea News, Dover
In the post below Mike mentions that the rock barge Selina is now over at the Eastern Arm of the port...these pictures show her being moved a few days ago ( Friday 20th). The barge looks empty at this point. This was her second trip to the Eastern Arm...the first to make way at the dock for visiting reefers. Three tugs in operation here below...Wulf7, Doughty, and Venture...you can see them all here below. The Wulf in lead position...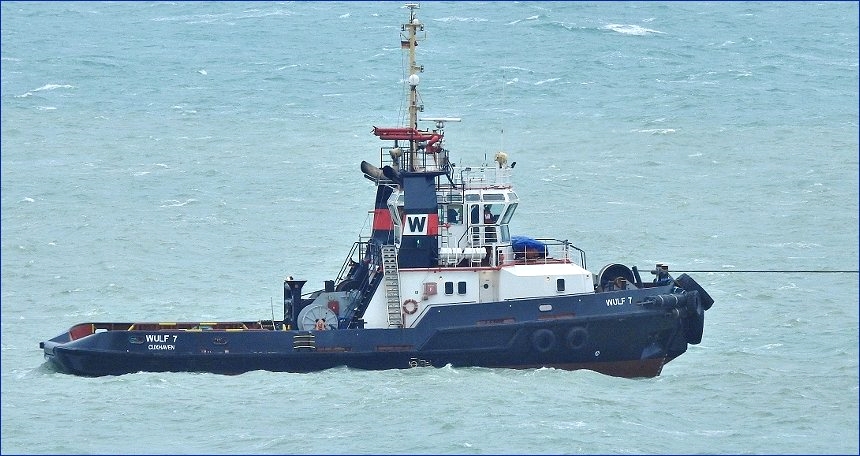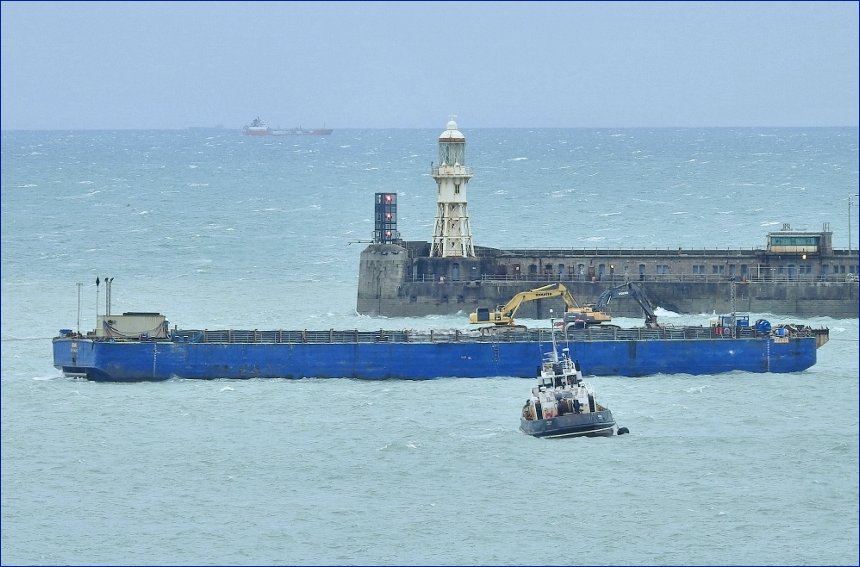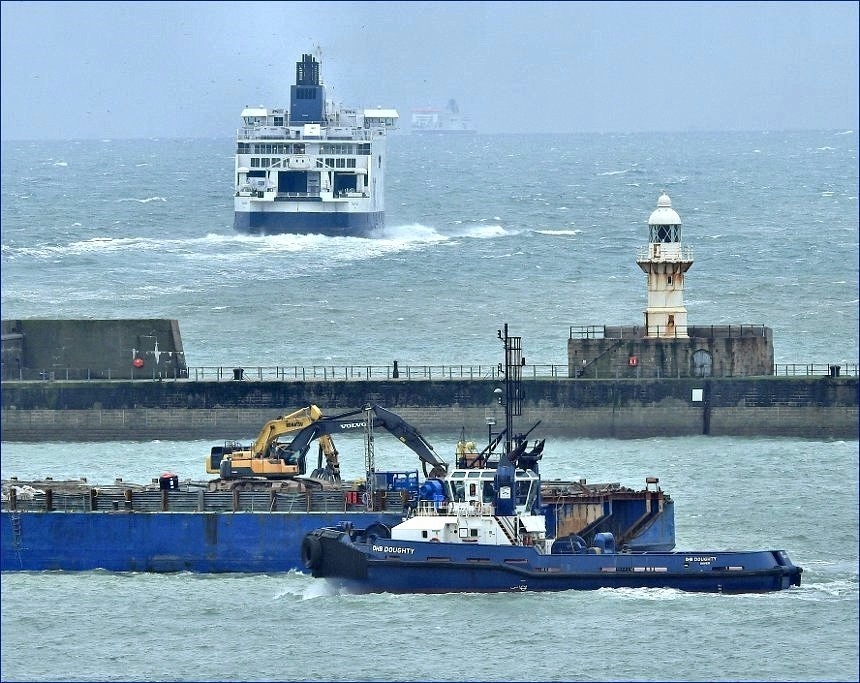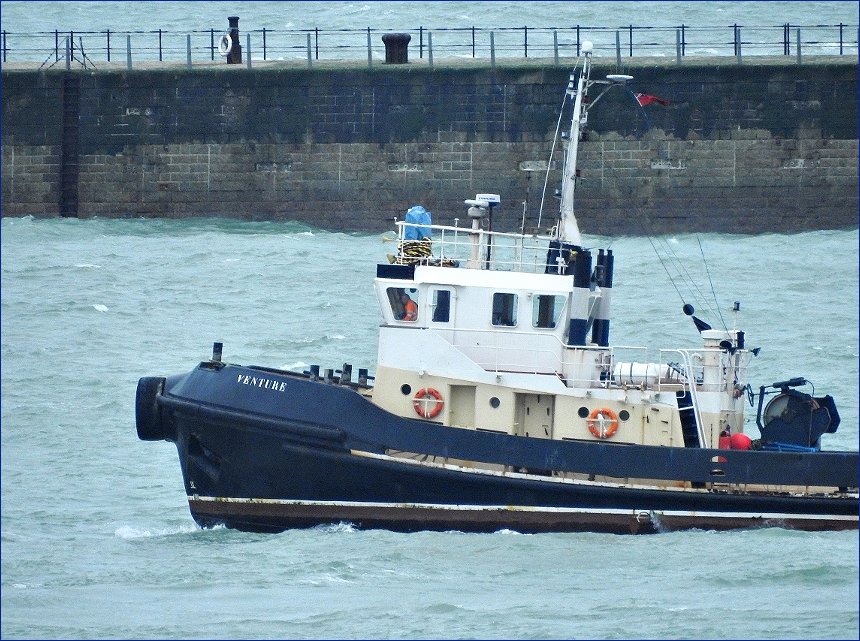 Thanks for all the info below Mike. Yes Oceana left last night just before 8.30pm taking everyone by surprise including yours truly...it was too dark, a bit of a black night, for any picture ..
PaulB
Tuesday, 24 March 2020 - 06:35
Post 6894
Mike J., Dover

Dover Monday movements.

At about 2030 the laid-up OCEANA sailed via the Western Entrance & crossed over to join the northeast lane.
Her AIS shows her returning Dover at 1230 on Tuesday.
The reason for this unexpected 'movement' is [currently] unknown.

Mid-afternoon the Maltese bunker tanker DUZGIT HARMONY arrived from Dunkirk & berthed on the Eastern Arm.
During Monday evening she was joined by the larger Dutch tanker SCOT MUNCHEN from Rotterdam & she is now now alongside the HARMONY, presumably transferring bunker fuel.

After completion of her stone discharge the LIAMARE returned to Rotterdam.
The tug VENTURE will remain in port with the the barge which will act as floating storage for further cargoes of rock armour for the New Romney & Jury's Gap sea defence works
Tug & barge are currently in Eastern Docks on the DCT.

An unusual visitor, anchoring late Monday afternoon close by WD4, is the yacht FRB CHRISTINA E who identifies herself on AIS as a 'Rescue Vessel' & has has apparently come up from Rio Grande to Sul, in southern Brazil.
A long haul indeed.


Tuesday, 24 March 2020 - 01:49
Post 6893
Sea News, Dover

Update on DFDS routes from the UK to France
____________________________________


UK-France ferry route schedules remain unchanged and essential travellers now offered a free meal
Following the significant measures taken by European governments to inhibit the spread of Coronavirus (COVID-19), DFDS is maintaining its regular sailing schedule for those undertaking essential travel or trying to return home via its Dover to Calais, Dover to Dunkirk or Newhaven to Dieppe routes.
The company will continue to offer its full sailing schedule on those routes to support those who need to make essential journeys. Earlier this week, DFDS reduced passenger capacity on those routes to make it easier for travellers to follow government advice on social distancing while on board.
In addition to providing a complimentary meal for all drivers, DFDS will now extend this to include all passengers until further notice. Due to the limited number of passengers onboard each crossing, DFDS has plenty of space to ensure guidance on social distancing can be supported. Outside decks are also open for use.
Kasper Moos, vice-president and head of short routes and passenger at DFDS, said: "We are committed to the safety and welfare of our passengers, drivers and crew whilst travelling with us and we will continue to do so during this difficult period.
"We have taken every precaution advised by the World Health Organisation to protect the health of our crews and those who have essential journeys to complete.
"Our routes between the UK and France are an important trade link and we are maintaining our current sailing schedules to ensure that essential everyday goods can continue to reach shops and businesses."
DFDS has put measures in place to prevent the spread of Coronavirus (COVID-19), including:
¢ Hand sanitiser dispensers are installed everywhere on the ship for use.
¢ Ongoing extra touchpoint cleaning
¢ Ships crew is subject to strict measures and hygiene requirements.
¢ Ships carry a stock of masks to limit the spread of infection, if needed
The company is also offering flexibility for passengers who have booked to travel on its services but wish to change their travel plans. Passengers can rebook for a date later in the year, or cancel and receive a credit for use against a future ferry booking. This applies to bookings for travel up to and including 30 April 2020.
For more information visit https://www.dfds.com/en/passenger-ferries/corona-virus/updates.
ENDs
Another picture of the newly designed DFDS Funnels below...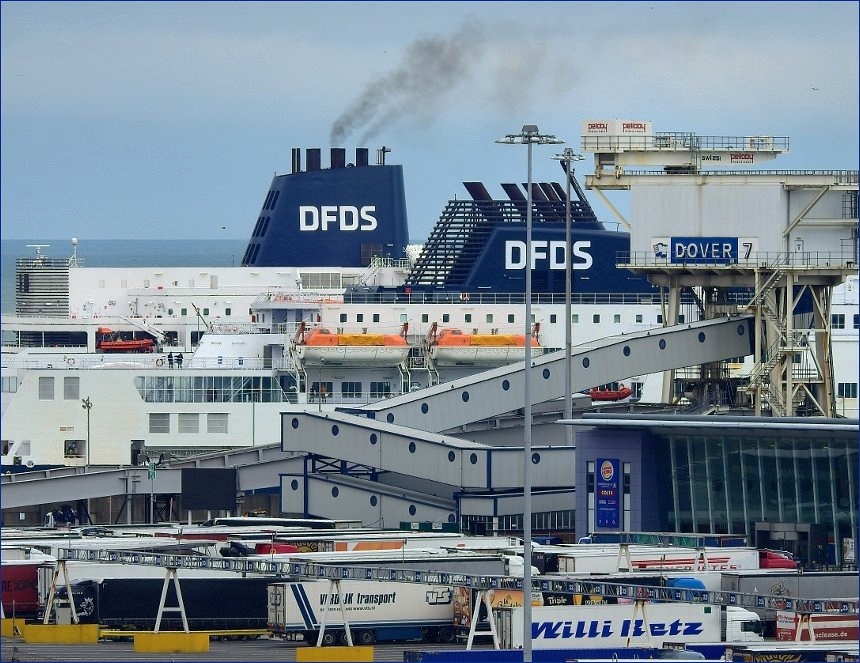 DFDS ferries at the Port of Dover.
* *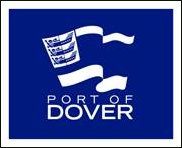 Port pleased to help with lay-by provision
_____________________________________
The Port of Dover is supporting its cruise customers by offering lay-by provision for their vessels to help them bring their cruises back home to the UK.
Currently we are hosting two P&O Cruises vessels - Aurora and Oceana. Everyone on board is fit and healthy and the crew are remaining on-board to protect the local community as well as themselves. Food and supplies are being provided by their normal specialist suppliers so there will be no impact on the availability of food and other supplies in local supermarkets.
COVID-19 is having a significant economic impact on all of us in the cruise industry, so it's important that we work together and support each other as we navigate through some difficult times.
The Port of Dover is pleased to assist P&O Cruises as part of its wider response to the current situation.
ENDs
* *
Bunker ship Andros was in Port servicing Boudicca, we see her here below just leaving the port on Thursday evening. You can see her below in a small sequence retrieving a fender with the hoist as she sets off...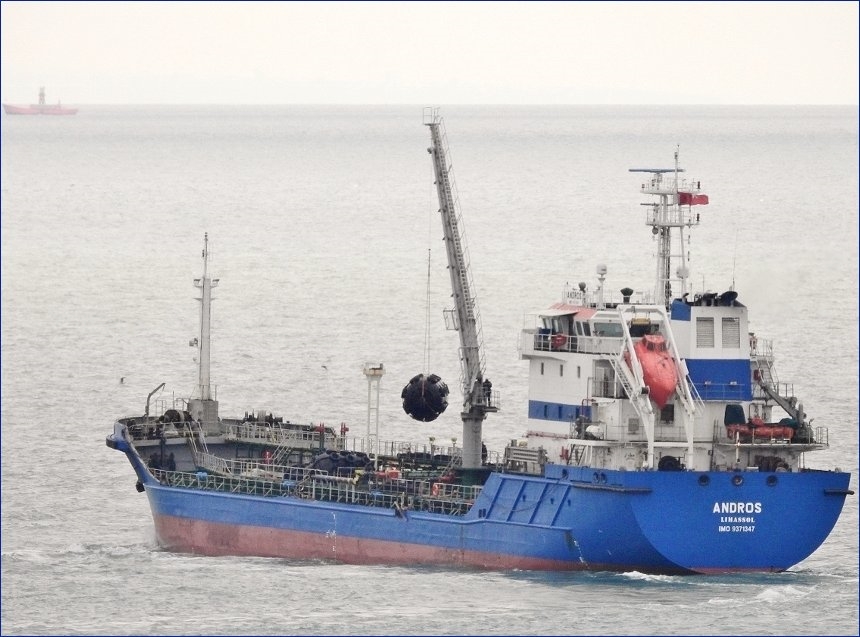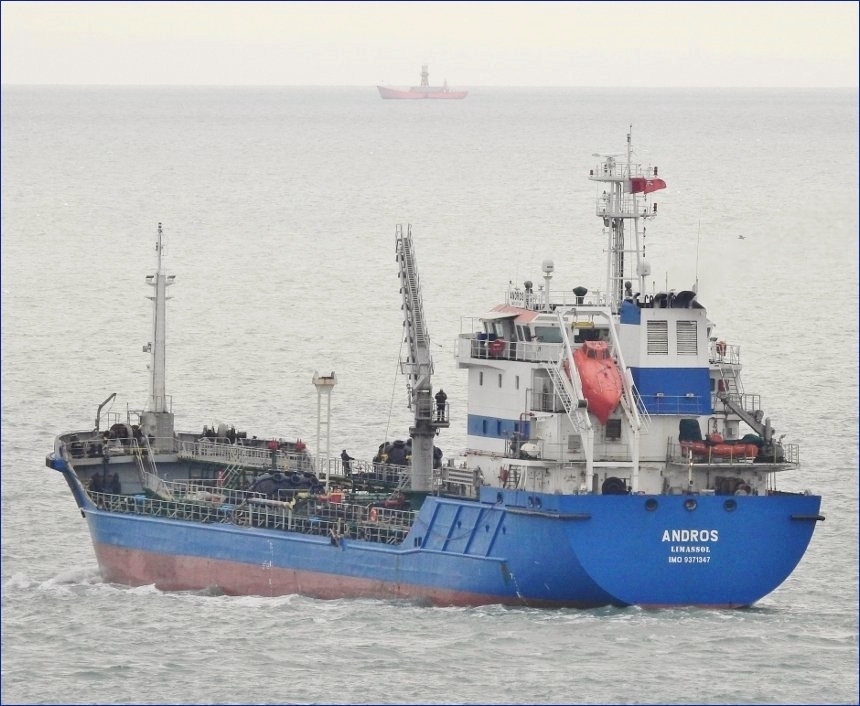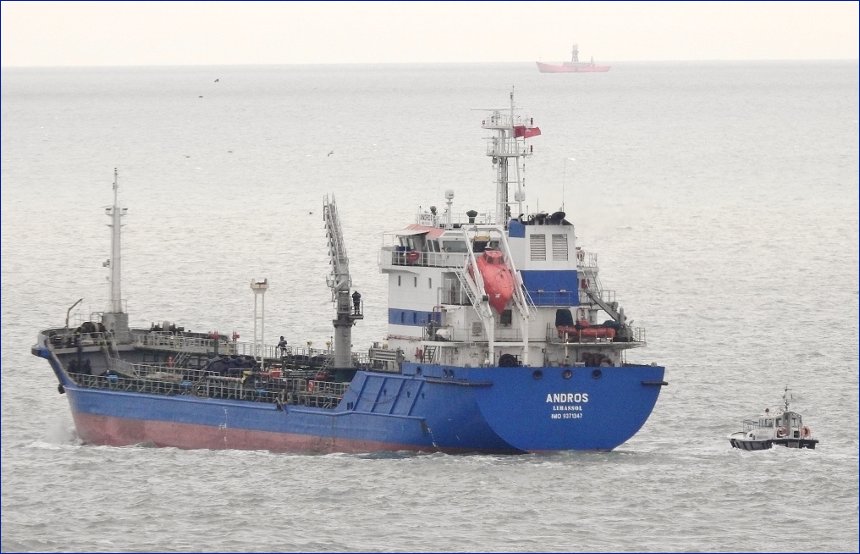 Andros has been here in Dover before but not very often....if I'm remembering that correctly...
Many thanks to DFDS and the Port of Dover for the info above...

PaulB

Monday, 23 March 2020 - 06:46
Post 6892
Sea News, Dover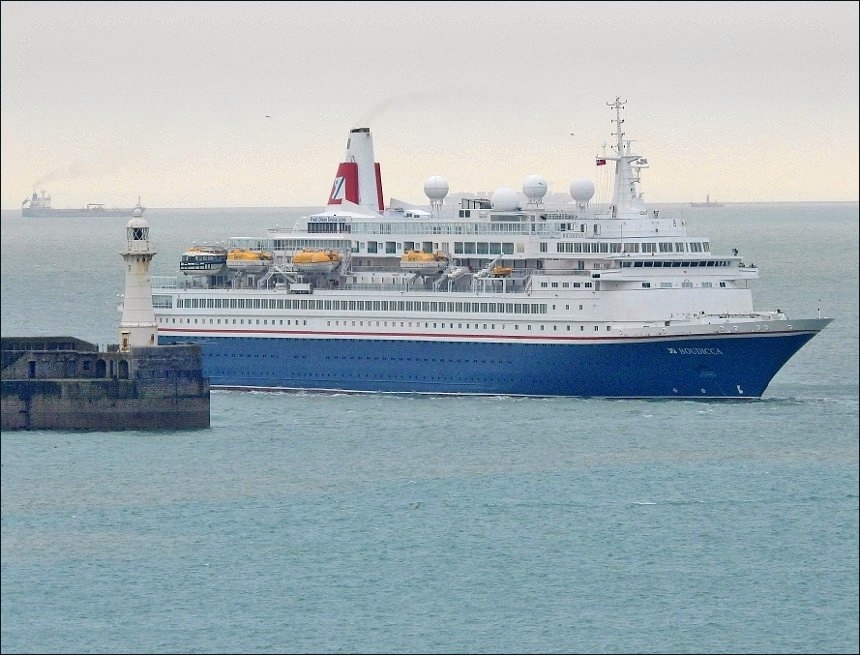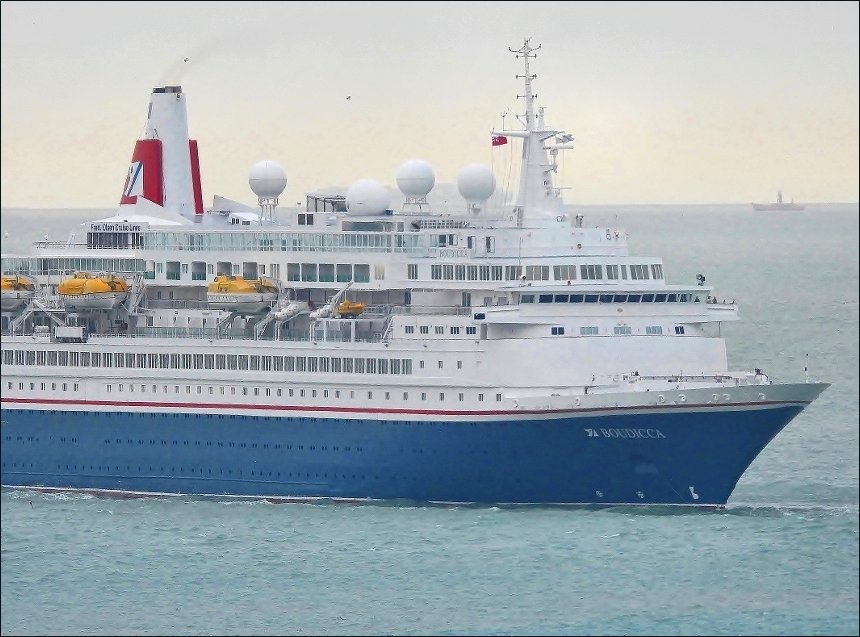 Boudicca moving away stern first on ..ermmm...let me see.. Thursday evening. Time of first pic 16:56...there was still some colour in proceedings for top two shots whereas below all colour gone and rather grey. Not sure if it was the camera or the atmospherics. The seabirds went wild for Boudicca below, they were the only sign of normal life - no passengers...she was off for lay-up due to the ongoing misery.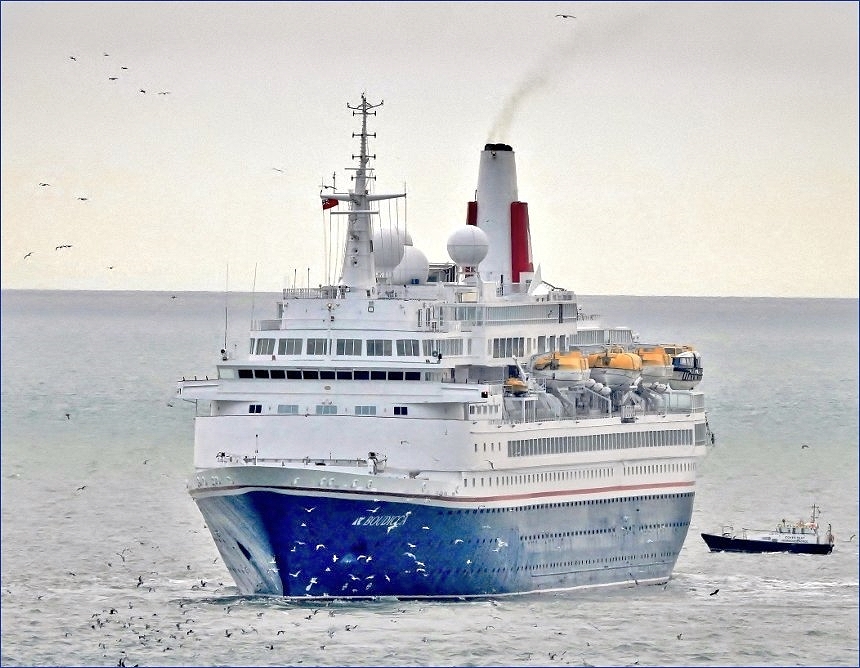 It was a strange seafront in Dover last night. Bleak...no sign of moving life. Not a soul shuffling about in the bitter east wind.
All restaurants/bars in shutdown.
Marine Court at the Premier Inn shut
Marco Pierre White's Chophouse at the Marina Hotel shut and dark.
Wheelers shut.
Hythe Bay Seafront restaurant shut, dark.
Cullins Yard shut....
Interesting post below from Mike. Great info.. and good to see those pix

Great picture from long ago Ted. Nice to see that one below..

PaulB
Sunday, 22 March 2020 - 07:18
Post 6891
Mike J., Dover (helcion@hotmail.co.uk)
Interesting 1980s photo from Ted - there's been some changes made !
Also Interesting were Paul's skilfully'tweaked' pix of the arrival of OCEANA.
Interesting to see two 'P&O' vessels in the same photo, each with different owners.
P&O Ferries are owned by Dubai Ports World & the OCEANA by P&O Cruises, one of the cruse lines operated by Carnival Shipping of Miami.
I once sailed in five bulkers owned by a little-known subsidiary of Carnival - NOSIRA SHIPPING.
Carnival was formed by Ted Arison & is still a private company & three of the ships were named NOSIRA followed by the name of a lady member of the Arison family,NOSIRA SHARON, NOSIRA MADELEINE etc.
Why NOSIRA ? - Easy, NOSIRA is ARISON spelt backwards.!
Back to local shipping, the EUROPEAN SEAWAY, anchored off Folkestone on Friday night is is now laid-up in Tilbury Docks facing an an uncertain future., where Saga are reported to have the offered SPIRIT OF DISCOVREY & SAGA SAPPHIR as hospital ships during the Coronavirus pandemic.
Carnival are also making a similar offer over in the USA offering vessels from he Carnival Cruise Lines fleet..
Dutch Coaster LIAMARE arrived Dover Friday evening wth a rock armour cargo from Rekefjord in Norway.
She has now joined the VENTURE & her rock barge on the DCT.
Not her first visit to Dover, she was involved with the same cargo in 2016 during the railway sea wall repair works [posts 2741 etc].
The rocks bought in by VENTURE & LIAMARE are to go by road to sea defence works at New Romney & Jury's Gap, near Camber.
A few more pix of OCEANA & AURORA from Langdon Cliffs, St.Martin's Battery & Citadel Road.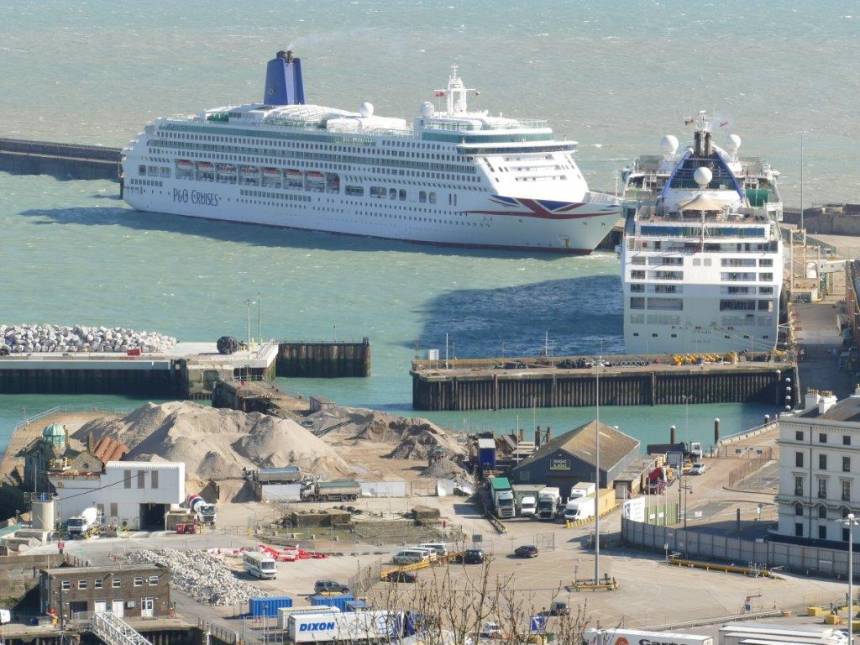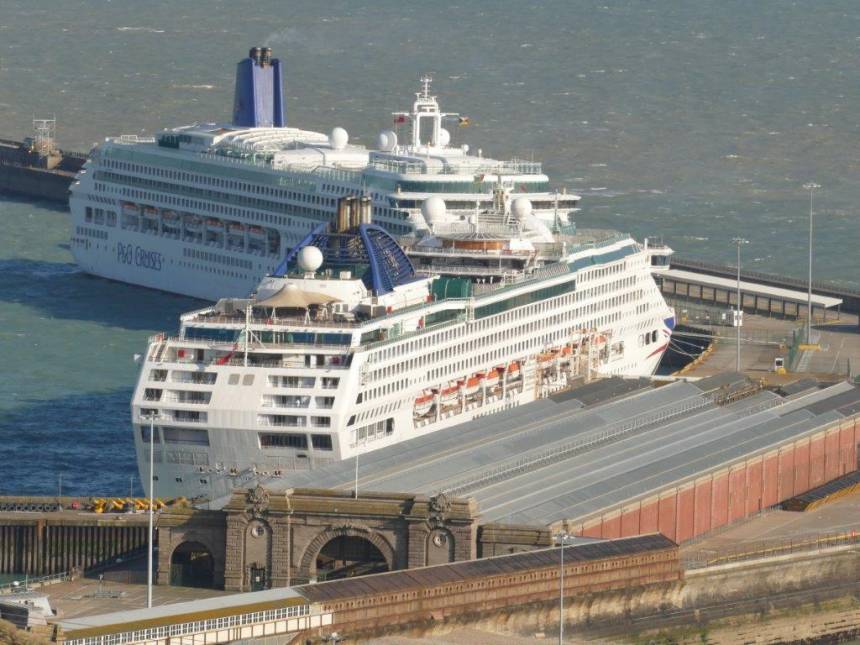 They are expected to be in Dover for at least 30 days, possibly longer.
Sunday, 22 March 2020 - 02:22
Post 6890
Ted Ingham, Canterbury
A blast from the past..
A view of the Eastern Docks in the 1980's.
Photographed by myself from a RAF SAR Wessex helicopter based at Manston.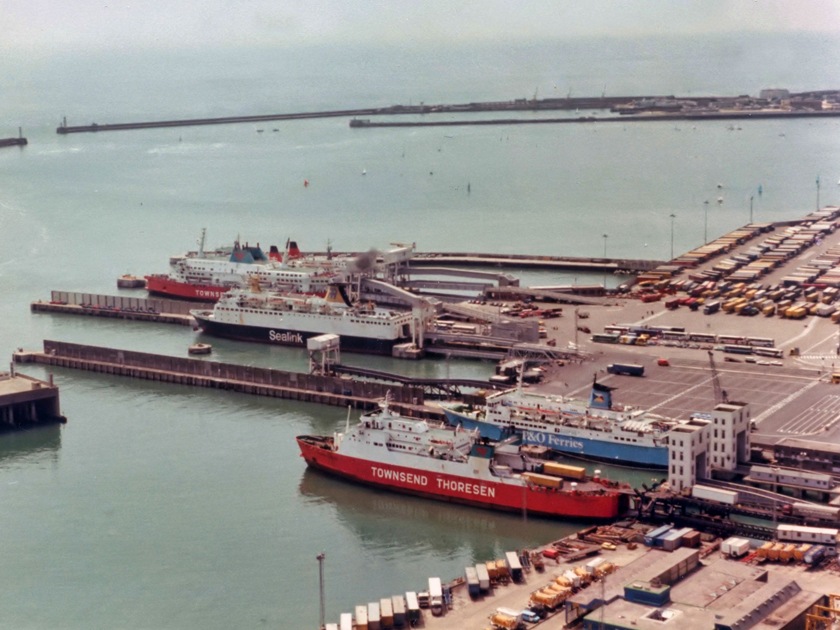 Saturday, 21 March 2020 - 11:44
Post 6889
Sea News, Dover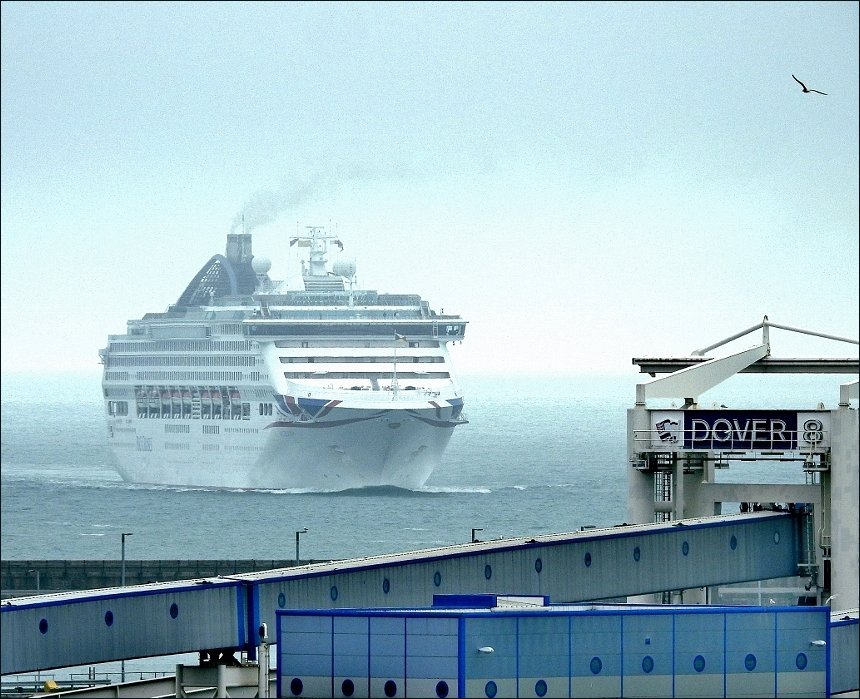 Oceana:
Some more pictures now of an approaching and arriving Oceana. The magnificent P&O cruise ship cut a striking image coming out of the gloom here in Dover on... let me see...yes Thursday 19th. Time of first shot above 09:02. Have brightened the images up a tad over reality. Would be nice if these P&O ships came here on a regular basis...
Both P&O...Ferry and Cruise in first shot below etc...
Oceana and the Spirit of Britain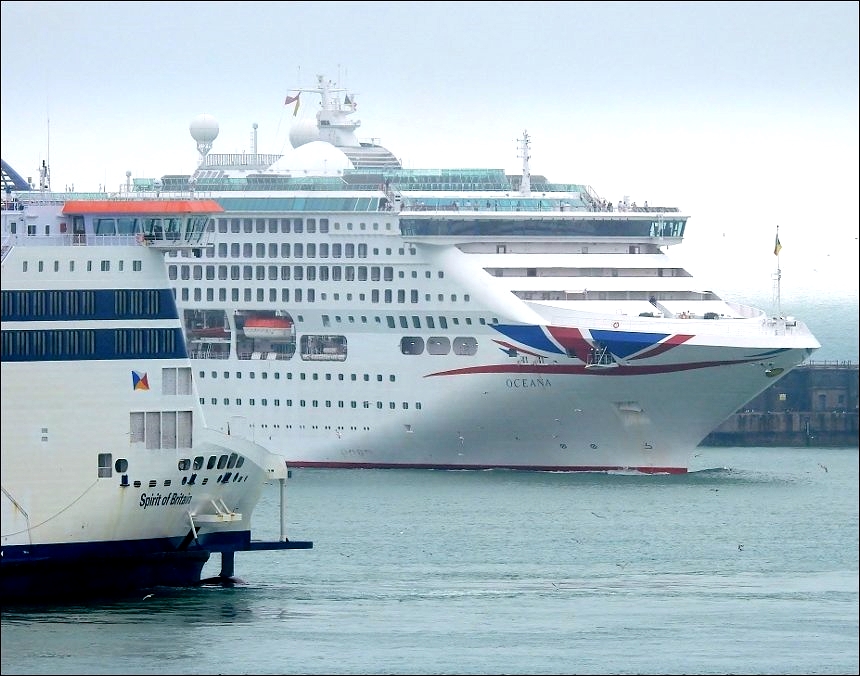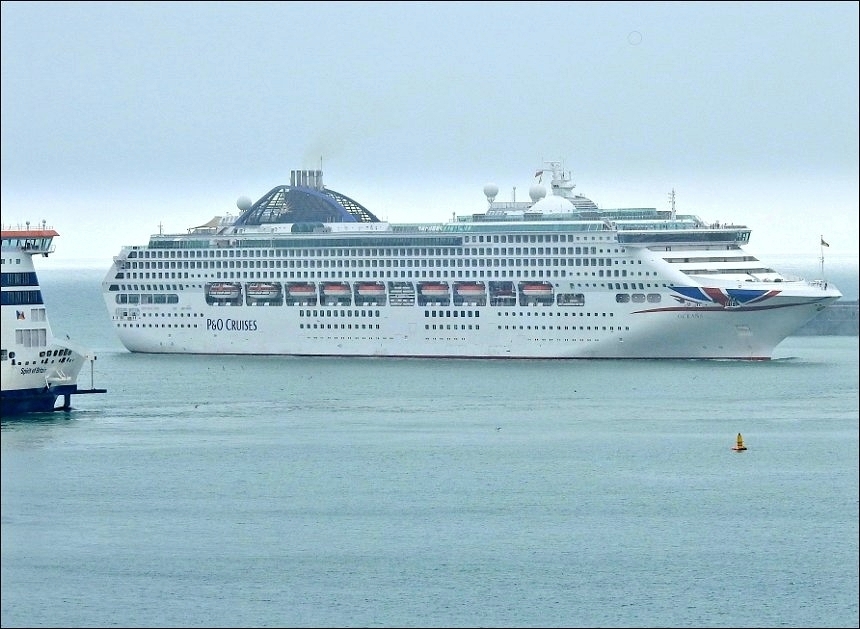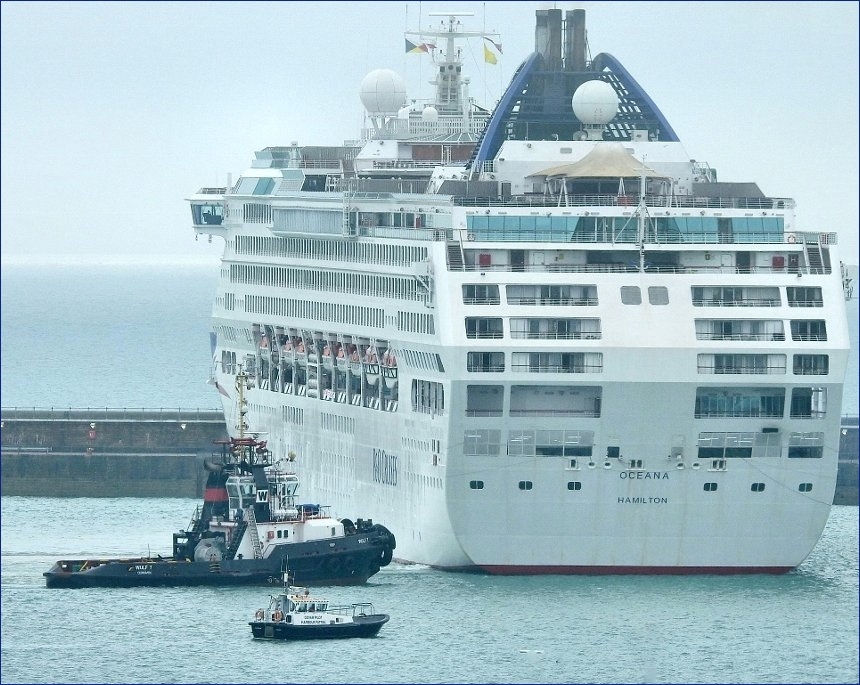 Oceana .. with Wulf 7 and Pilot boat..
The same night but of course pitch dark, the P&O Aurora came in too...being pitch dark no arrival pictures, but here we are below..a standard image taken yesterday looking across at Cruise Terminal 2.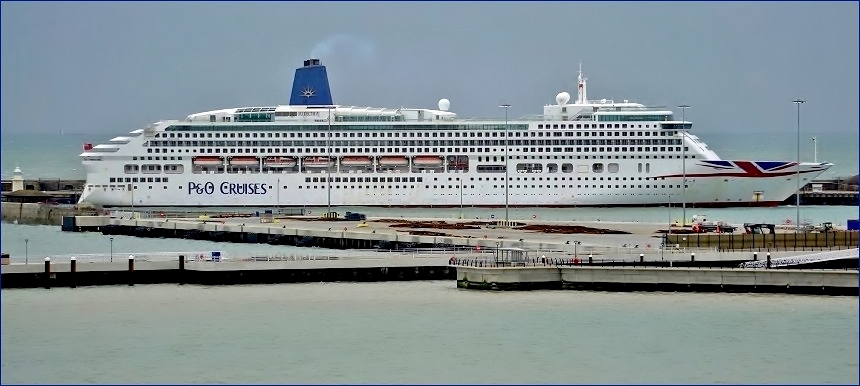 See also Mike's pictures below...taken from on high.. well done Mike. Delightfully gloomy..good info too..

Thanks again Mark...thanks for all the info...Yes ferries still plodding on...

PaulB
Have lots more to come in due course...backlogged..

Saturday, 21 March 2020 - 05:56