Wednesday, 20 August 2014
SEA NEWS Birthday Deal from MyFerryLink below..see 994.Wednesday only.
Super Offer just in from DFDS SEAWAYS with added FREE WINE.. see 981 below.
The Sea Dream visit...pictures below.
The Lifeboat in the thick of the action again. See below 976.
World Travel Award for DFDS see 949.
Summer Starts at the Port of Dover, see 944 below.
The Port of Dover Community Regatta....first pictures in 914..then 918 and 929..also 920 for THE BLADES.
The Esmeralda Drugs Bust 934
MyFerryLink..New Appeal in Post 906.

The Publicans Walk for Charity see 924.
UK Border Agency in close operation..see 884, 886.
RECORD FREIGHT Departures see 883.
IMPORTANT STATEMENTS BELOW on the future of MyFerryLink..see 850, 853.
WELCOME TO THE TOUR de FRANCE see posts 870, 877, 882. Italian Vincenzo Nibali won the Tour, the British effort evaporated early on.
Seafront Air Ambulance drama see 858, 860.
Calais 867 and Calais Lifeboat...828.
Eastern Dock Developments..latest pictures see 835..
Stay Safe in the Harbour this summer 823
Charlie Elphicke MP - Thoughts on the Port - see post 818. Further thoughts 955.
Aerial Map of berths 815.
Pictorial Tribute to the Dover Lifeboat guys...see 799
THE DELIGHTS of DOVER SEAFRONT..also 779
MARCHING FORWARD WITH A SHARED VISION see 687.

Exclusive pictures above of the cruise liner Saga Sapphire being buzzed and hedgehopped by the mighty and legendary Spitfire. This was as the ship departed on Friday evening. It was quite an added thrill for the passengers to see such a display and clearly part of the exciting all round package.



Scroll down and over for much much more....

. SEE POST 969 FOR A LIST OF UPCOMING CRUISE LINER VISITS

For all the general sea news and pictures see down this page and over the many pages. Dover.uk.com and Doverforum.com have merged to produce an entirely local and comprehensive Dover website. Please feel free to join in with the discussion and chatter. See the link to dover.uk.com on the menu left for the latest frontpage topical news stories, and/or click on Forums Direct on the menu left to join in with the latest chat.

Nautical contributions are welcome on this page - max 4 pictures preferred per contribution, all pictures remain own photographers copyright.
Email:dover7@msn.com to send Sea News pix or info..or click ADD YOUR COMMENT below to post direct. Paul Boland.
Post 1003
Mike J., Dover
Jacqui -

The 'lump' aboard the MIGHTY SERVANT 1 is the DOLWIN BETA en route Haugesund from the builder's yard in Dubai.

Certainly a big lump - 70H x 99L x 74W mtrs & weighing about 20,000 tons.

She was floated aboard & will be floated off on arrival Norway.

Eventually she will be 'planted' near Heligoland off the German coast in the 'Dolwin' wind farm & will work as a 'converter station' through which the output of the wind turbines will be fed to the shore.



Wednesday, 20 August 2014 - 21:36
Post 1002
Jacqui Whatson, Dover
Yes indeed Paul, that's the one! Thank you.

Would love to have seen her up close.

Wednesday, 20 August 2014 - 18:16
Post 1001
Ray, Dover
Unless by some coincidence there are two of these lumps it was still visible from Langdon Cliffs on Monday late morning, it certainly is large whatever it is.
Unfortunately I had not got my Binoculars with us and the pay telescope was not brilliant.

Wednesday, 20 August 2014 - 18:13
Post 1000
PaulB, Dover
ah - Jacqui I may be able to help with that query. Take a look at this. By a miraculous coincidence I was just getting this picture ready for use as you posted...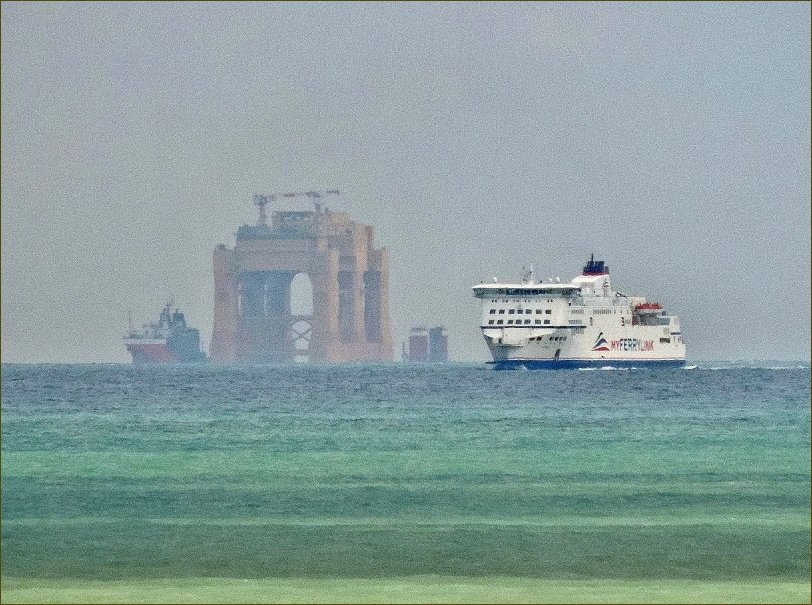 Is this the beast you refer to? This picture taken at huge range, very very long distance. The vessel is called I believe...Mighty Servant 1. What a whopper!
It is well into the distance, in fact over the horizon behind the MFL ferry but still looks massive, a monster mover indeed.
Makes up for us not seeing the Dockwise Vanguard hopefully.
Great stuff with those pictures Ed. Great to have the cargo close ups everytime...twould also always be good to see anything from Dunkerque as and when.
A fan of Dunkerque myself.

Wednesday, 20 August 2014 - 17:07
Post 999
Jacqui Whatson, Dover
Question for Ed or Mike,

On Sunday late afternoon we were sitting up at St Martins Battery and what looked like an oil rig on a ship passed way out on the horizon. I could see it quite clearly through my binoculars but it was too far away for my camera.
When we got home I looked on AIS but couldn't find anything like it. Looking on Google I wondered if it was one of the Dockwise vessels or an SSV. I know the Blue Marlin and the Black Marlin carry oil rigs, could it have been one of these?
I wondered if either or both of you learned guys could help? Would love to find out.
Thanks in advance.

Wednesday, 20 August 2014 - 16:44
Post 998
Ed Connell, Dover
A few photos from the last few days.
Cargoship Fegulus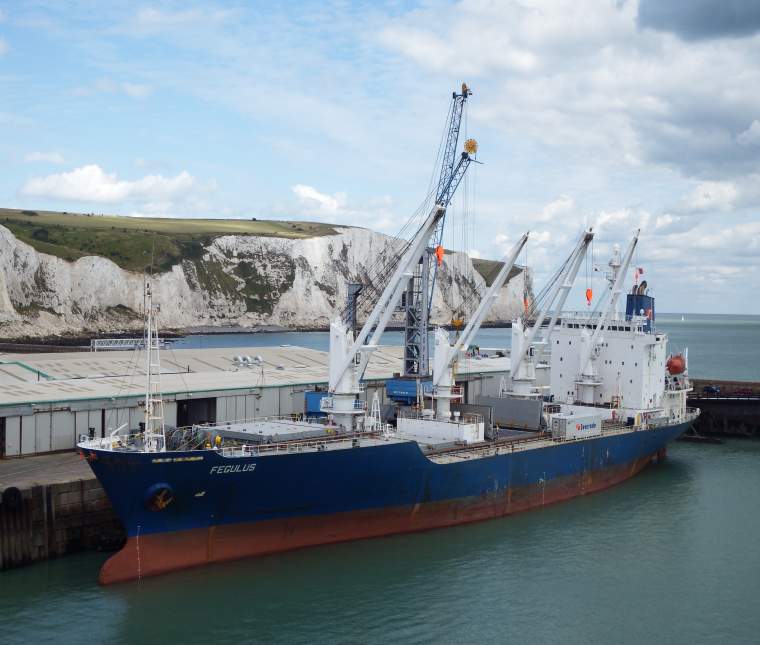 Cargoship Swedish Reefer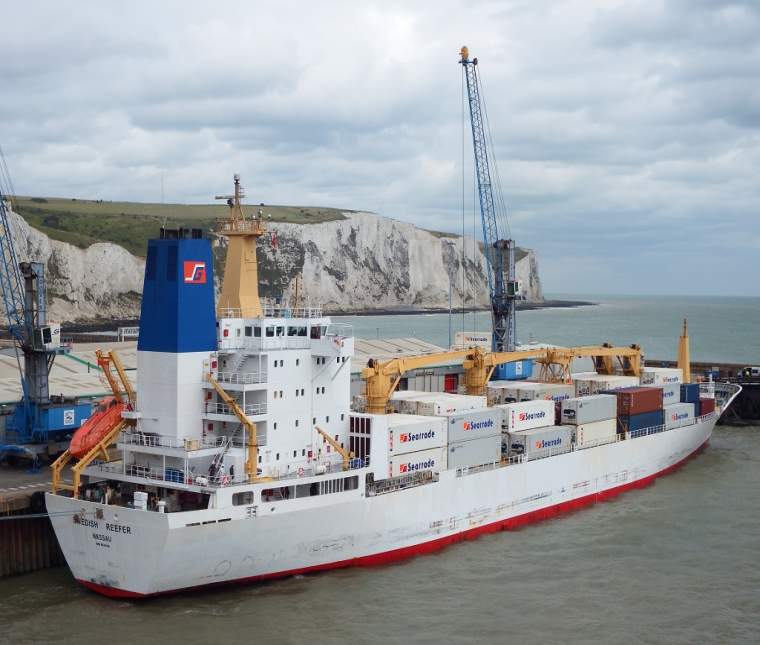 Cruise ship Sea Dream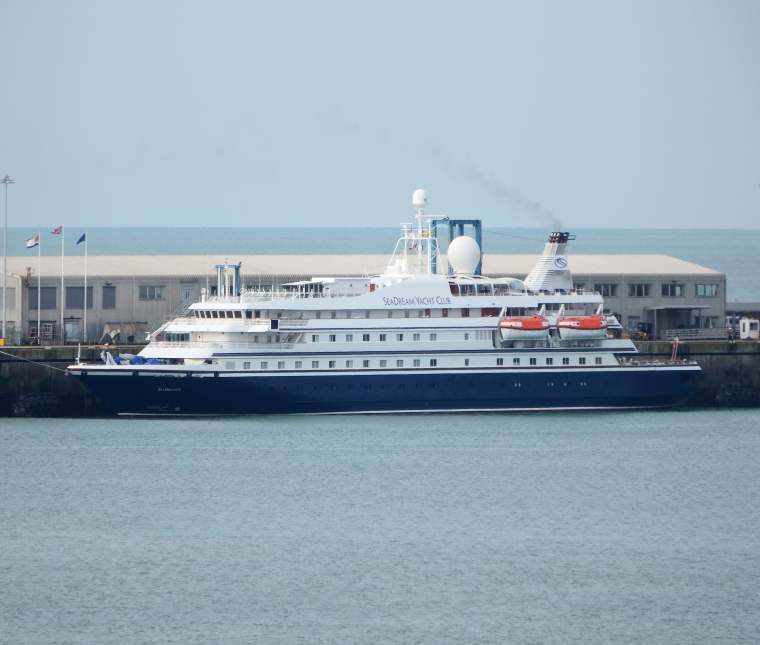 Toplift working out at the breakwater by the Knuckle.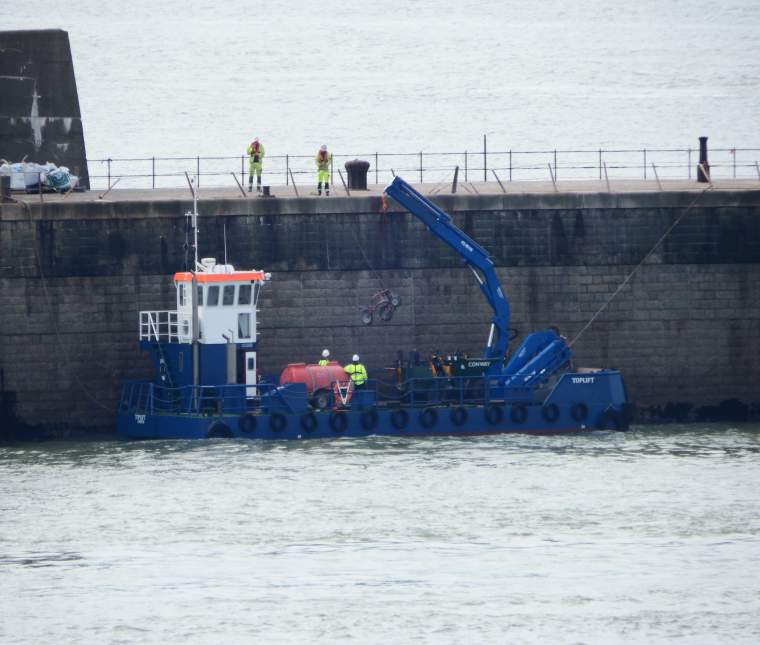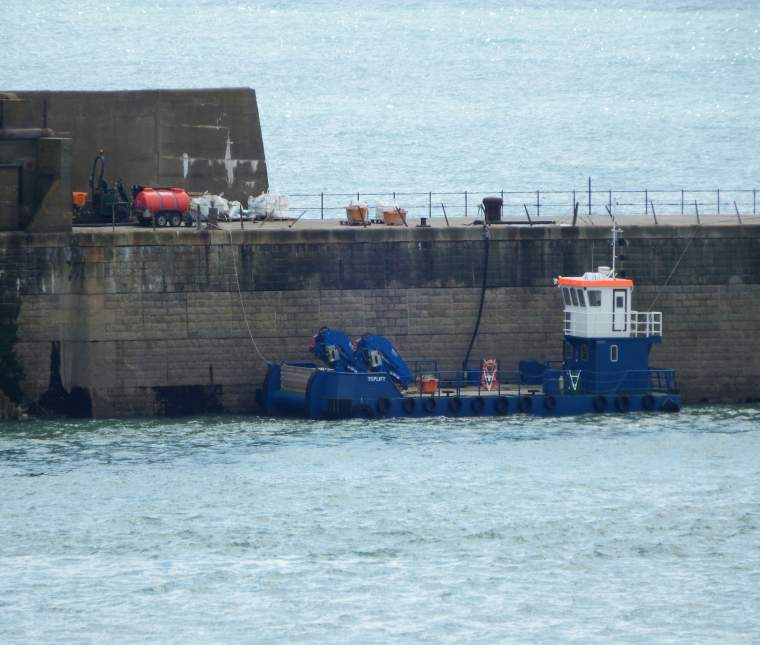 Wednesday, 20 August 2014 - 01:53
Post 997
PaulB, Dover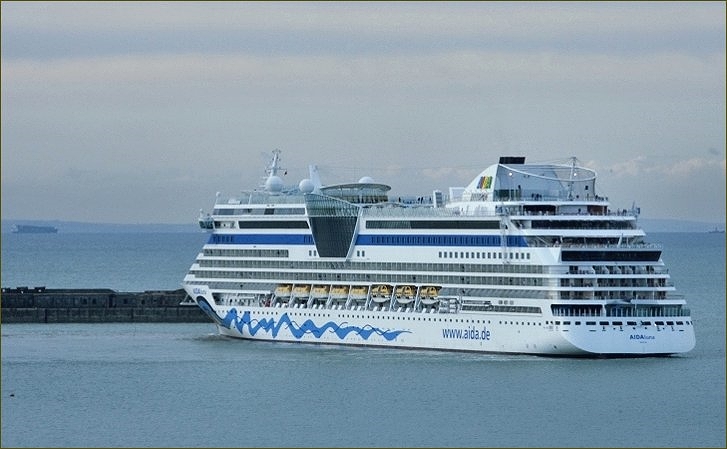 The AIDALuna arriving in calm and tranquil style at 07.50 this morning. Also in harbour today is our familiar friend the Ocean Princess.
Below we have the Crystal Symphony departing in the blustery choppy conditions a couple of evenings ago. Choppy seas there for the departing pilot. All adds to the drama of course.. picturewise.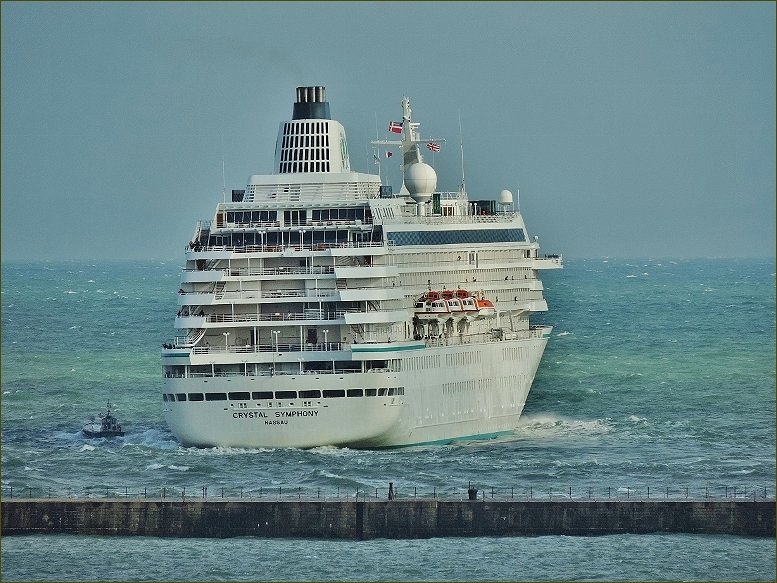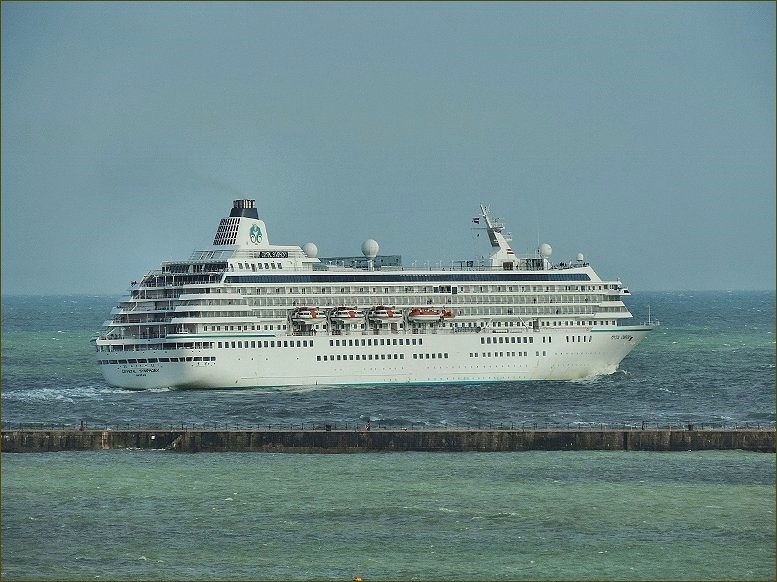 Vic we will look further at the situation you mention and see if anything can be done.
Colette speaking of birthdays - this specialist SEA NEWS page isn't one year old yet, but its coming up very soon, end of august, and yes a good luck for the future to MyFerryLink.
Tuesday, 19 August 2014 - 07:57
Post 996
ColetteB, Dover
Super 2nd Birthday Celebratory offer from MYFERRYLINK

It's great for us consumers to have many choices, competition IS healthy, long may it stay this way


Monday, 18 August 2014 - 15:11
Post 995
vic matcham, dover
Thanks Paul sorry to say that does not work .
And the guns going off might have been army training.

Monday, 18 August 2014 - 10:43
Post 994
PaulB, Sea News, Dover.
THE MYFERRYLINK BIRTHDAY FLASH SALE – ALL crossings available for £19 (save a minimum of 46%) for one day only
________________________________________________________________________________________________
18 August 2014 - Dover-Calais ferry operator MyFerryLink is celebrating its 2nd birthday with a one day (24 hour) sale on Wednesday 20 August 2014.
For one day only, customers will be able to book any crossing for travel between 4 September and 17 December 2014 for just £19 each way for a car and up to nine passengers.
This incredible flash sale means that customers will save a minimum of 46% (£16) on MyFerryLink's standard 'from' price of £35 each way and could save a great deal more on peak crossings!
In addition, there will be huge birthday cakes onboard the ships on 20 August and those actually travelling on MyFerryLink's birthday can enjoy a slice!
To find your £19 fare or for more information, visit www.myferrylink.com or call 0844 2482 100
Ends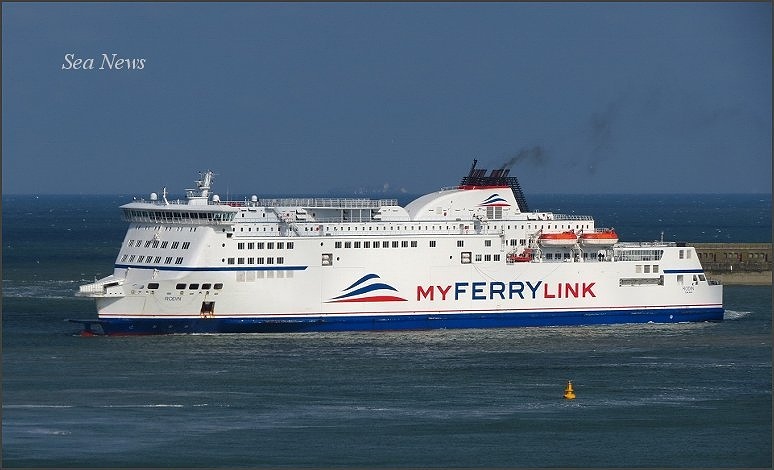 Rodin.
Monday, 18 August 2014 - 10:07
Post 993
PaulB, Dover
Hello Vic, I don't know as yet if the Lifeboat was called out, but I don't think they fire the gun off any more. They used to do it from the clock tower with earth shattering effect to the ear drums. Nowadays I think technology has taken over and they call the guys with pagers or mobile phones...bit less exciting but there we are...

Try pressing Ctrl and F5 at the same time on your keyboard and that will reload the page, hopefully to good effect, and all the pictures should come up. If that doesn't work let me know and we can ask technical guru Chris Tutthill himself what he recommends.

Monday, 18 August 2014 - 08:06
Post 992
vic matcham, Dover
Please can you tell me if the lifeboat was called out last night as we heard the guns going off 3 times, Thank you,
Also I am not getting a full photo up and can you tell me why?and what I can do about it,? Thank you for any help,

Monday, 18 August 2014 - 07:50
Post 991
PaulB, Dover
The weather got very rough again yesterday and we had the tugs in operation once again helping the ferries dock. Got these pictures around about 4pm when it was particularly rough just outside the harbour as the ferries began their journey towards France. It was a good bracing day for the passengers with lots of blustery fresh air to chase away life's cobwebs.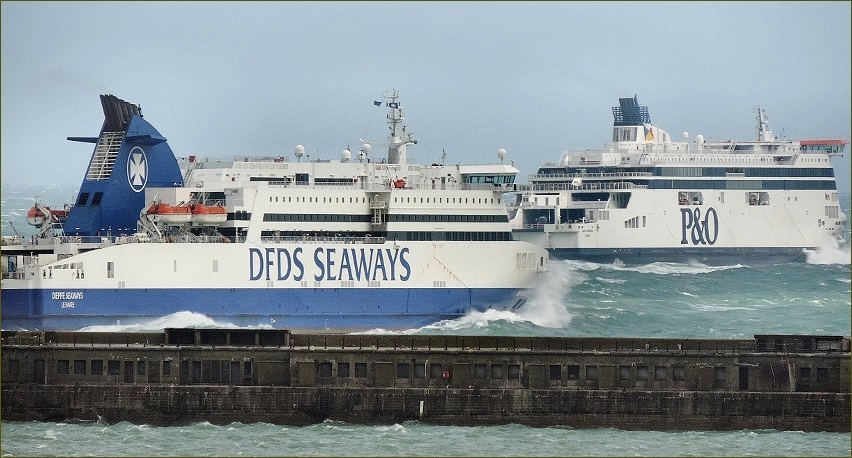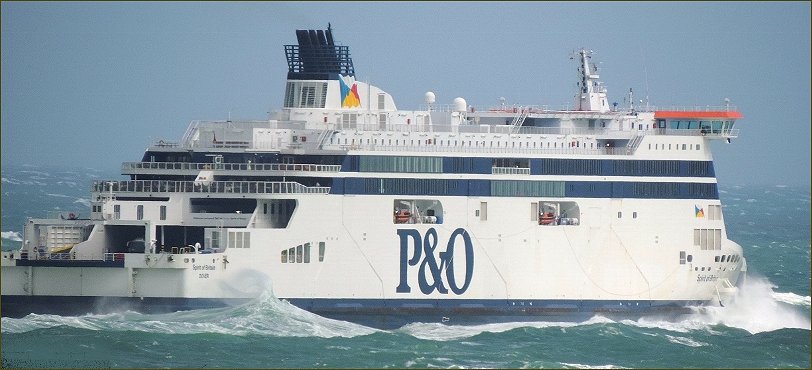 The pictures were taken over the long range in a sort of weak and watery sunlight, but they show the conditions. The ferries featured are the DFDS Dieppe Seaways and the Spirit of Britain. Incidently the Spirit was docking here bow first yesterday for some reason. Wonder if it is still suffering some fallout from the recent minor mishap.
It was a busy cargo day yesterday Sunday. This first picture below shows a cargo ship called the Swedish Reefer, don't think I remember this one before so it was very interesting to see. A tad earlier the Costa Rican Star made her way off and the Swedish Reefer took the slot. The cargo bay was in full blazing floodlit operation way past 10pm last night. It never sleeps by the looks of it.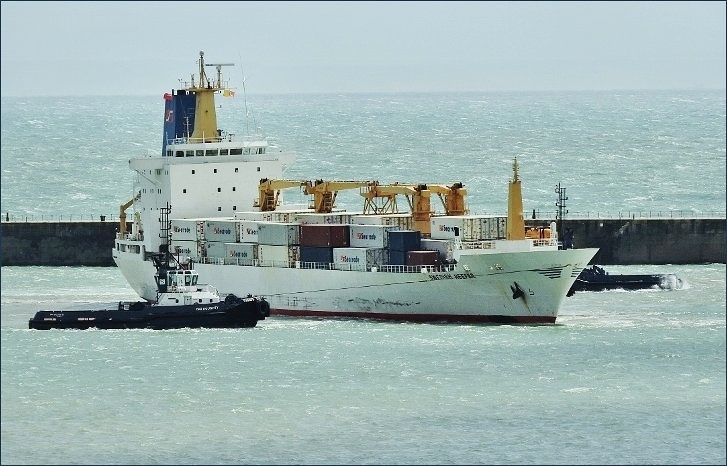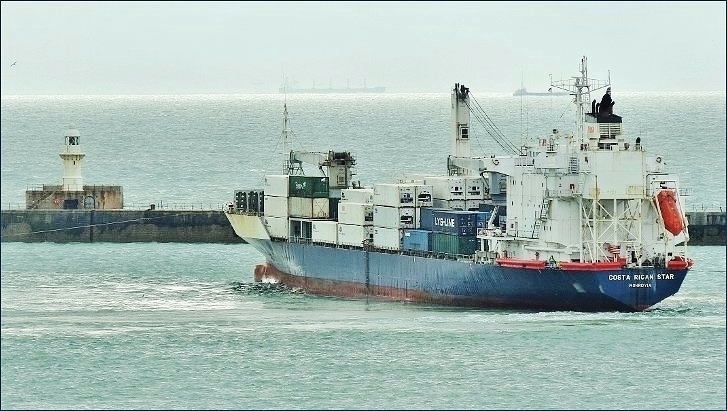 Yes Ray the Sea Dream did seem to put up a bit of a smoke trail...we will be able to have a further look when she returns on the 30th of August. We have some pictures too of the Crystal Symphony leaving last evening which will follow in due course.
Today the AIDA Cara is back in harbour..and the Saga Pearl is due..
Twas a hectic time for activity and pictures over the weekend and so it continues, lots happening in and around the Port of Dover...
Monday, 18 August 2014 - 06:27
Post 990
Ray, Dover
Nice photos of the recent visitors to the Harbour tis a shame though that the Sea Dream seems to be trying its best to lay a smoke trail wherever it sails.

Sunday, 17 August 2014 - 12:48
Post 989
PaulB, Dover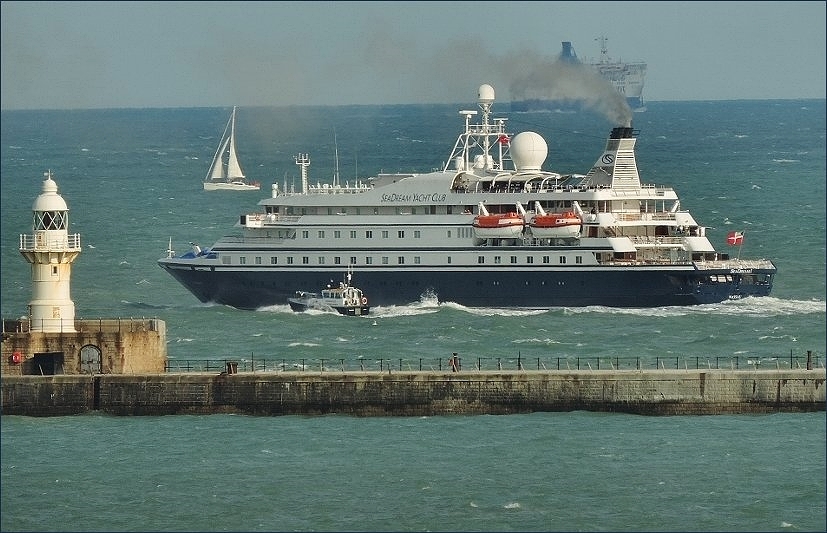 Worthwhile adding another couple of pictures of the luxury super yacht Sea Dream I. Picture above shows her departing on a busy sun-kissed Saturday evening..heading for Ostend. She cuts a mean dash as she powers through the briny blue. She was a very welcome visitor here in Dover for sure, quite exciting for the cameras. Have many more pictures available but we will settle on these two. The one below is an extra one of her early arrival. Now that she has departed for foreign shores we will have to put any thoughts of caviar and gin slings on hold ...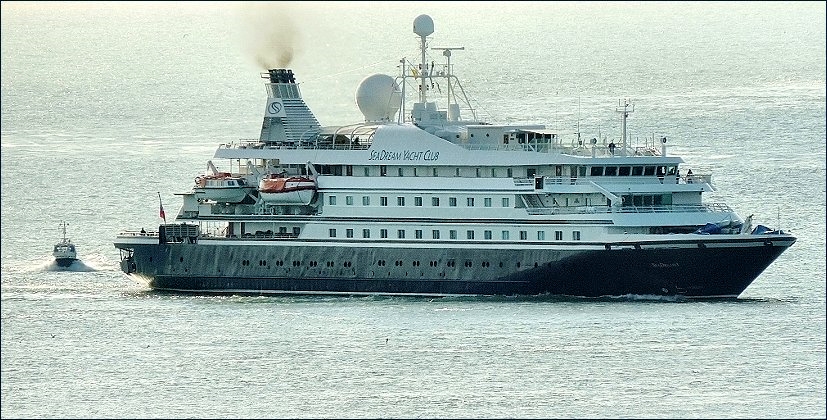 Today and already ensconced as we write, we have the Crystal Symphony in harbour.
Also due in is the Braemar, so today we have another double header.
Sunday, 17 August 2014 - 06:09
Post 988
ColetteB, Dover
Great photos guys of the last couple of day's cruises

Good to see the ever so glamourous SeaDream 1, cavier & gin slings MrB, now you're talking

Saturday, 16 August 2014 - 20:01
Post 987
PaulB, Dover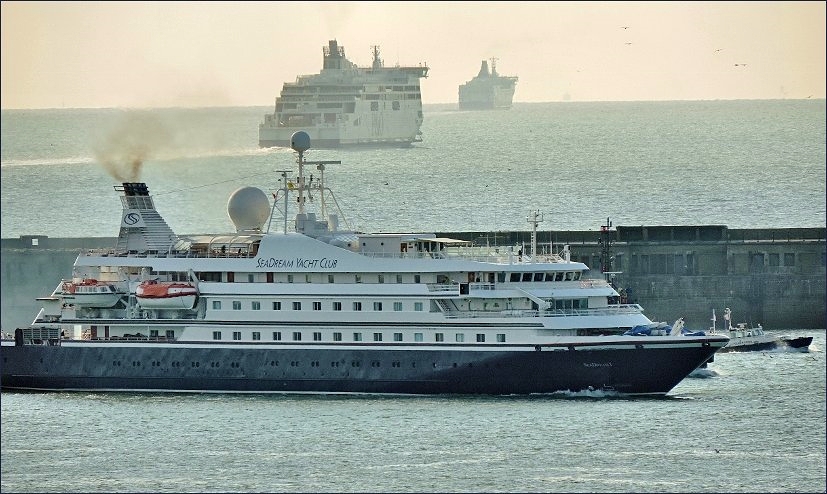 The exciting and very glamourous Sea Dream I arriving here with us in Dover Harbour just a few minutes ago as I write ( 08.10). One wouldn't say no to a gin sling on the foredeck of that one...perhaps with just an ever-so-small dollop of caviar...

A couple of pictures of the colourful departures late last evening...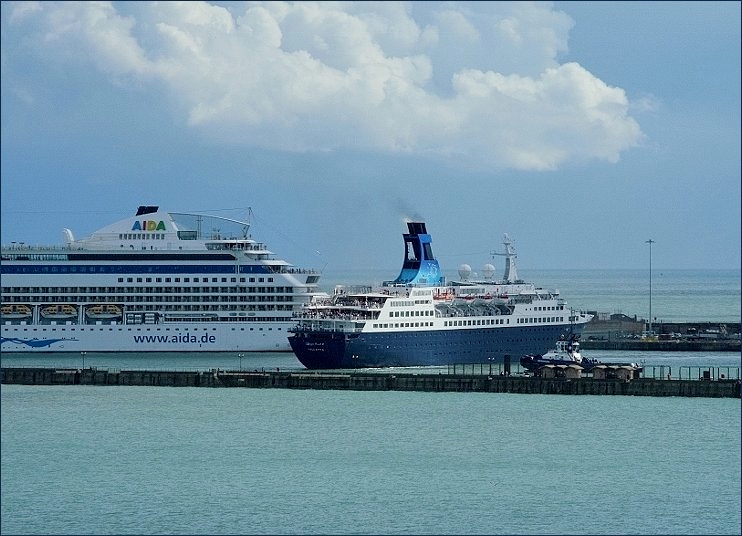 The Saga Pearl II turns in the inner harbour and is illuminated by a shaft of golden light from on high. Right next to it is the AIDA Luna which didn't go out until it was quite darkish. Earlier, in the pic below at around 19.00 or 7.00pm, the MV Azores made its way out into the open sea with France all aglow in the background enjoying the evening sun.
Well done with those ones below Mike. Great stuff!
A good reminder that one Colette...had forgotten for the moment.
Saturday, 16 August 2014 - 08:11
Post 986
Mike J., Dover
Another view of the AZORES, the first of today's visitors.
Whilst the AIDALUNA was swinging before berthing on Cruise-2 Trinity House's ALERT sneaked out under her stern after spending the night alongside the DAVID CHURCH.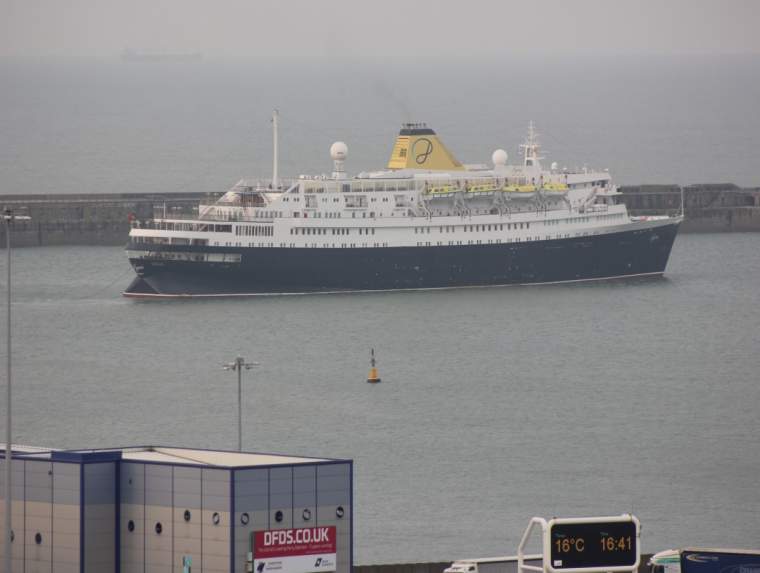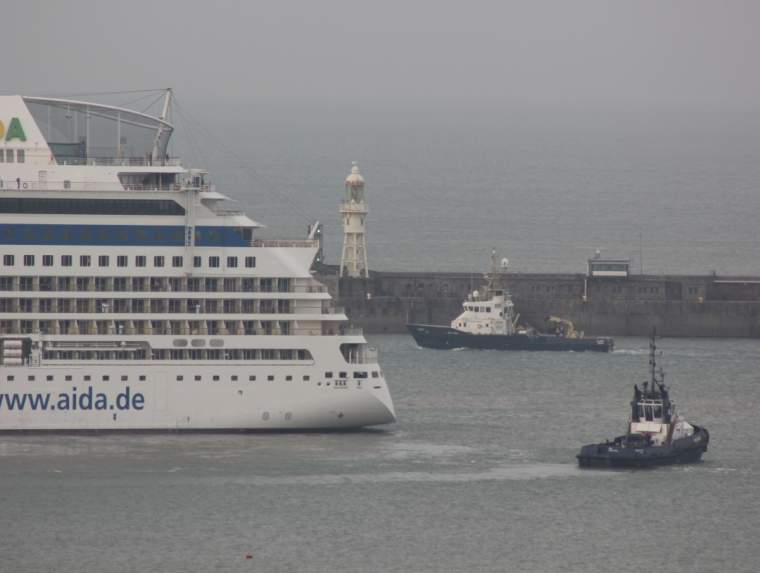 Friday, 15 August 2014 - 21:30
Post 985
ColetteB, Dover
A Reminder:
Don't miss the inaugural visit of the luxurious SeaDream1 tomorrow at CT1


Friday, 15 August 2014 - 17:11
Post 984
ColetteB, Dover
Beautiful photo there of DFDS Seaways with the lovely sandy beach of Calais

I will have to bag myself one of those terrific DFDS deals in September & with free wine too, Luvit!!! Rather fancy the France Gourmet week

Friday, 15 August 2014 - 15:45