Thursday, 3 September 2015
SEA NEWS
Scroll down the page and over the many pages for all the stories in and around the Port of Dover.....
THE COMMUNITY REGATTA Sunday...see post 1881 and 1894 and 1897 and 1902 just below.
MERCHANT NAVY DAY APPROACHES on SEPT 3...see 1869 below.
ONE MILLION PASSENGERS IN 5 WEEKS! SEE 1836
DOVER WESTERN DOCKS REVIVAL SEE 1671 also 1672

You can find anything you want in our SEARCH ENGINE. Type in CRUISE VISITS for example or indeed anything at all.
Dover.uk.com and Doverforum.com have merged to produce an entirely local and comprehensive Dover website. Nautical contributions are welcome on this page with a max of 4 pictures preferred per contribution, all pictures remain own photographers copyright. Email:dover7@msn.com to send Sea News pix or info..or click ADD YOUR COMMENT below to post direct, no membership needed. Paul Boland.
SAY HELLO TO OUR NEW SEA NEWS SEARCH FACILITY...
Post 1909
vic matcham, Dover
They are the best photos up till now they are very very good and shows the port at its very best and this will be seen by 1000s who look into this part of the forum from all round the world thank you.


Thursday, 3 September 2015 - 11:02
Post 1908
Sea News, Dover
THE GOTHEBORG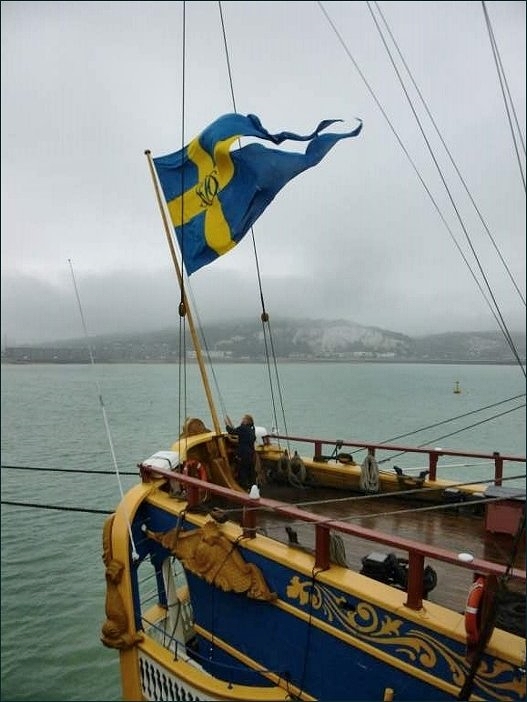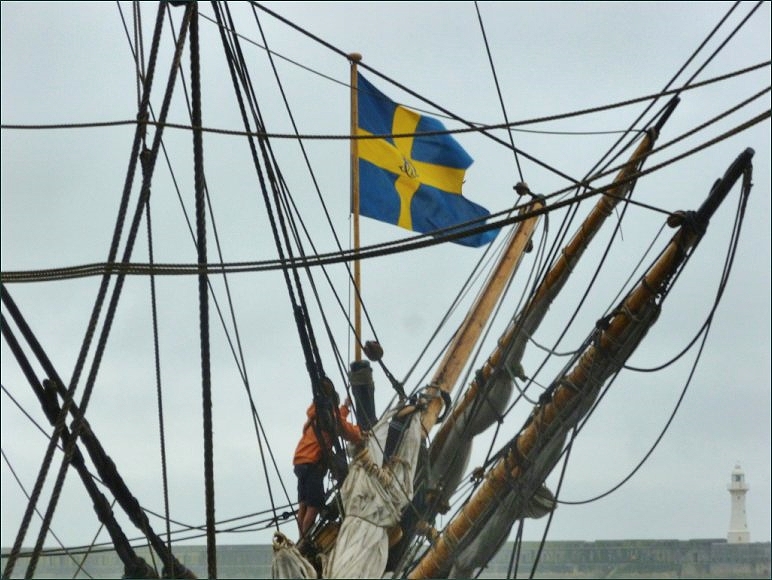 Pictures by Mike Jackson
These are additional ones to Post no 1904 below. We had slight upload problem. There we go. Many thanks Mike.

Thursday, 3 September 2015 - 08:36
Post 1907
Sea News, Dover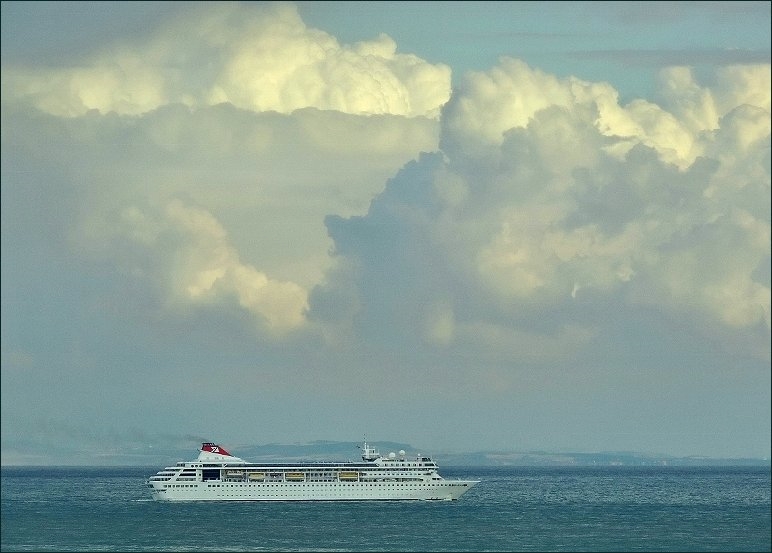 Above we have the Braemar departing last evening heading south to sunnier climes. She managed to get a slot between the ongoing thunderous monsoons for her departure and even attracted a little bit of evening sun...then away she went.
Kevin that's a cracking picture below there of the Costa Fortuna departing. It must have been one of the most dazzling and spectacular exits ever on the mirrored sea as you said. I thought it was a bit dark for a pic but you managed great with that one.
Mike that's a nice set of pictures below there too of the Gotheborg. Unfortunately I am unable to fix picture three. It has arrived horizontally on the system. What I can do is delete it...save it to my computer before deleting and rejig it slightly shapewise and verticalwise and reload in a new post. That's the best I can do - how does that sound to you? let me know...
Added: Ed...we posted roughly at the same time...didn't see yours until after I had posted. Nice set of pictures there too. The Chiquita Rostock is a new one on me...don't think we have seen that one before. Well done that man!
PS: another fabulous ship arriving as we speak - we're on a roll for sure...The Marina this time.
PaulB
Thursday, 3 September 2015 - 07:05
Post 1906
Ed Connell, Dover
Costa Fortuna (the one with the name straight out of a Carry On film) and Braemar at the Cruise Terminals yesterday, with Chiquita Rostock departing from the DCT.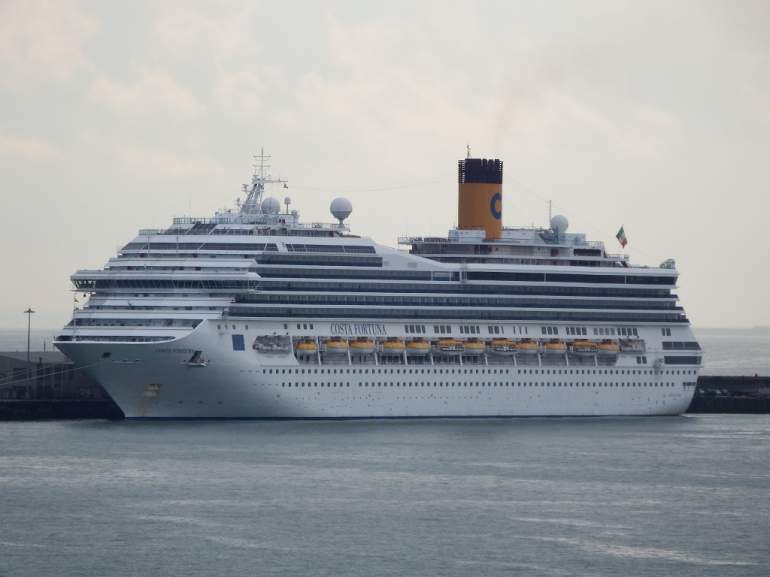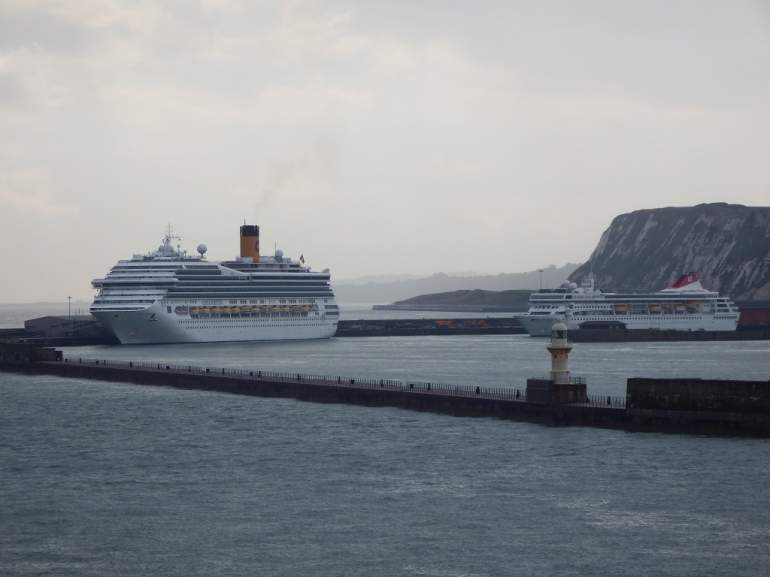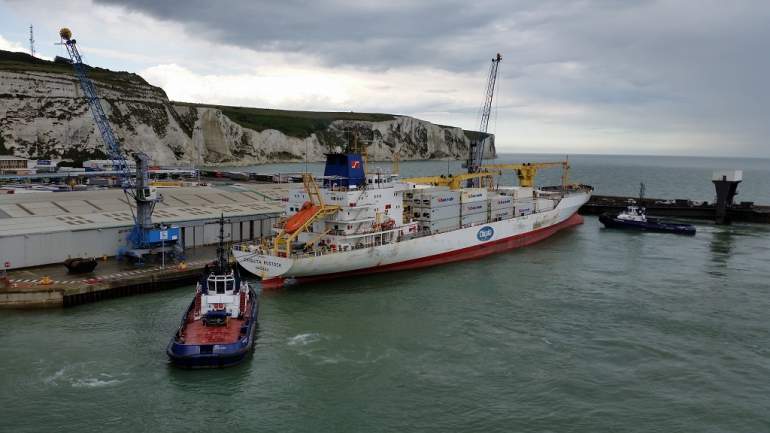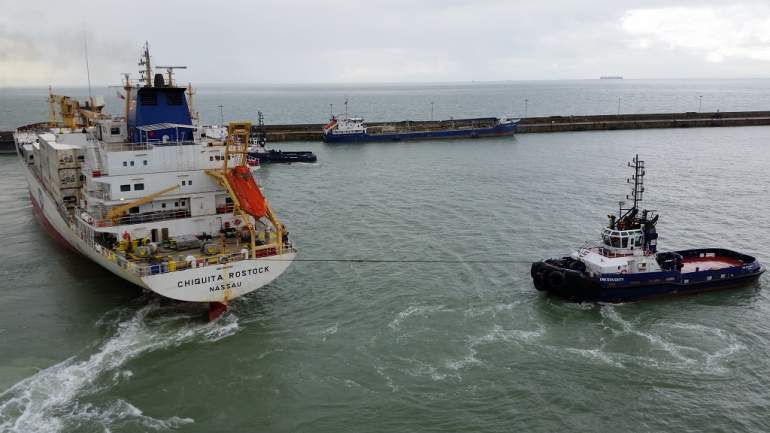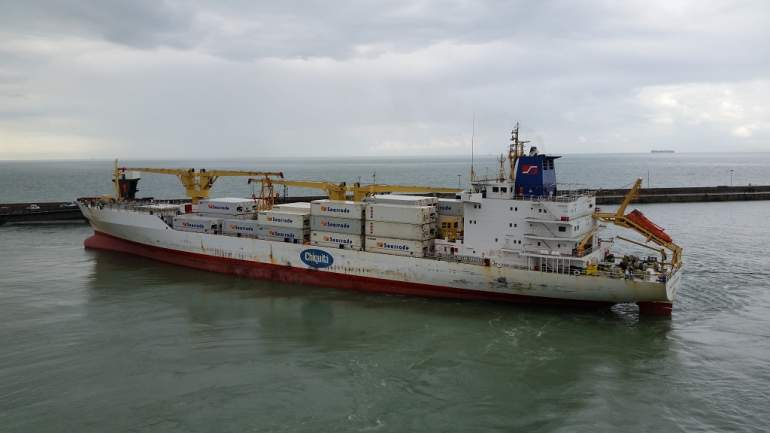 Thursday, 3 September 2015 - 06:55
Post 1905
Kevin Charles, Dover
A mirror-like sea for the departure of the Costa Fortuna bound for Cherbourg. Good to hear that there were lots of passengers in town today.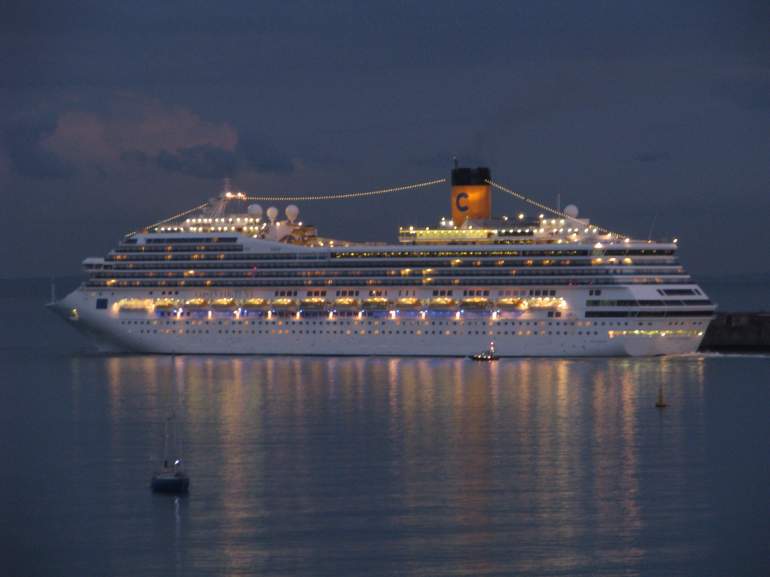 Wednesday, 2 September 2015 - 20:41
Post 1904
Mike J., Dover
Excellent pix in the foul weather of the noisy departure of the GOTHEBERG as she sailed out into the drizzle & murk & muck bound for Great Yarmouth.
Here's a few closer-upper views in the early Sunday morning drizzle, the only time that I was able to get down to see her.
The flags were being raised to the sound of the ships bell in the presence of senior officers & bedraggled crew members.
The watchman [watchperson ?] was lurking in her tepee at the top of the gangway & said that she had enjoyed Dover & the Castle & particularly the pubs of Dover.
Paul - can you weave your magic & get picture 3 the right way up ?
I certainly can't. Thanks. ( Edit : Sorted, see post 1908. PB. )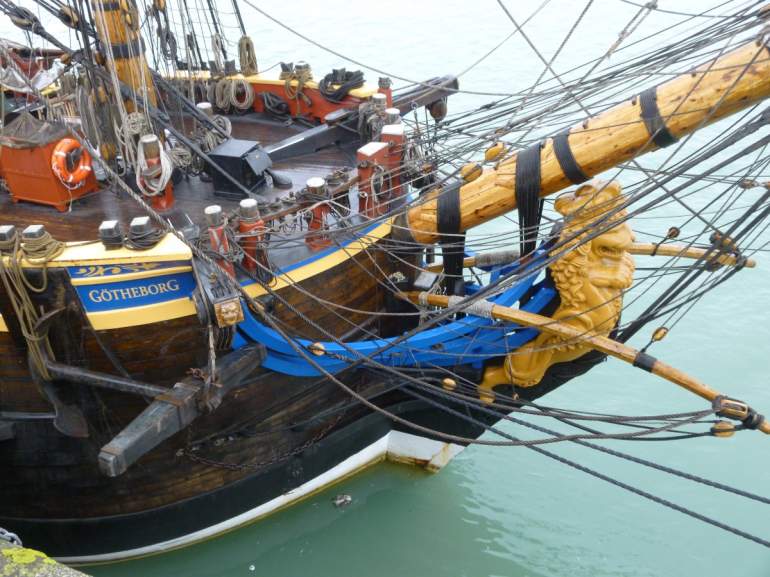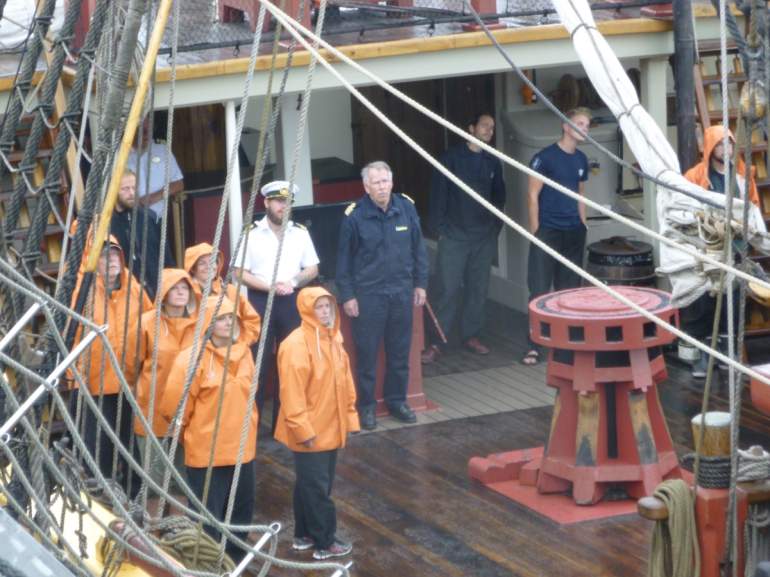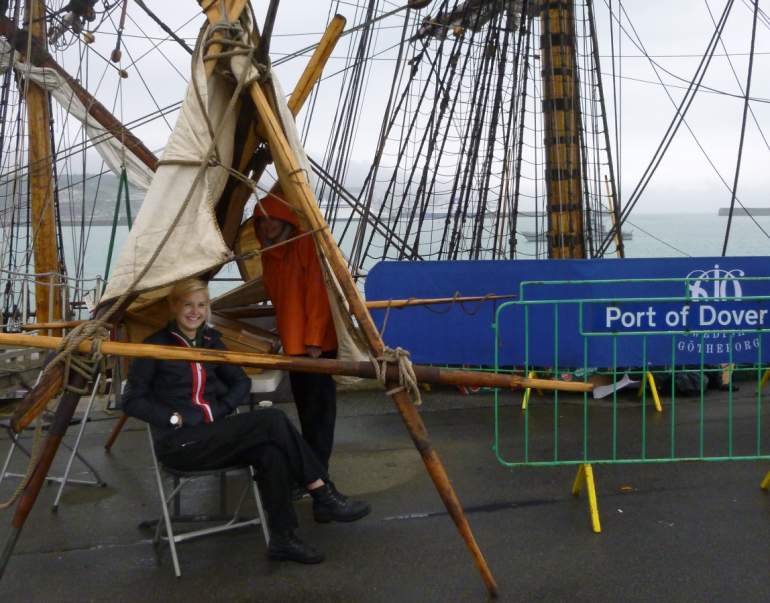 Wednesday, 2 September 2015 - 18:50
Post 1903
Sea News, Dover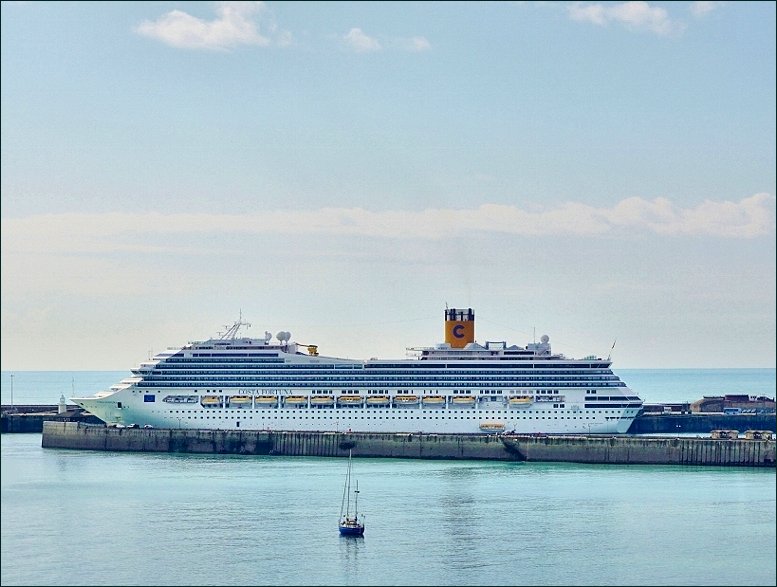 The Costa Fortuna a few minutes ago (11am)...she follows on from that other fab Costa which we had yesterday...the Costa Favalosa ( see Kevin's pic) ..which moved away last evening to Le Havre. This is another huge ship as you can see.The town is packed with visitors.
The Braemar also with us today.
Wednesday, 2 September 2015 - 10:55
Post 1902
Sea News, Dover
Gotheborg - The Final Special..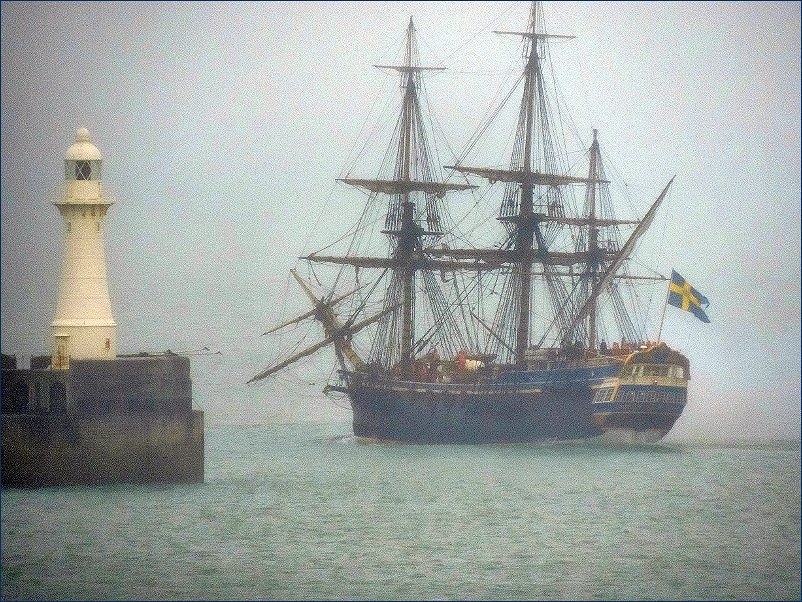 Ahhh the beautiful ship Gotheborg sailed off into the rolling mist on Monday. She departed in the same style as she arrived with all guns a-blazin'. It wasn't quite as deafening on the exit as the guns were facing further afield. But upon arrival the noise of the guns was fantastically spectacular. The bangs were so loud that my Renoir fell off the wall and the Ming Vase slipped from the Chippendale Dresser onto the marble floor ( as if


!!). It was a great noise.. for the arrival and the fond farewell.
This ship made our weekend and it was a great weekend. Yours truly even met some of the crew over in the Mash Tun on Friday night... where one had slipped in for a Pinot after the stresses of the day!

PaulB.
Bon Voyage!

Well done lads below. Another double header today too. The fabulous Costa Fortuna is in Port as is the little beauty Braemar.
Wednesday, 2 September 2015 - 06:33
Post 1901
Kevin Charles, Dover
It was a case of all seasons for the Costa Favolosa this evening - torrential rain followed by bright sunshine!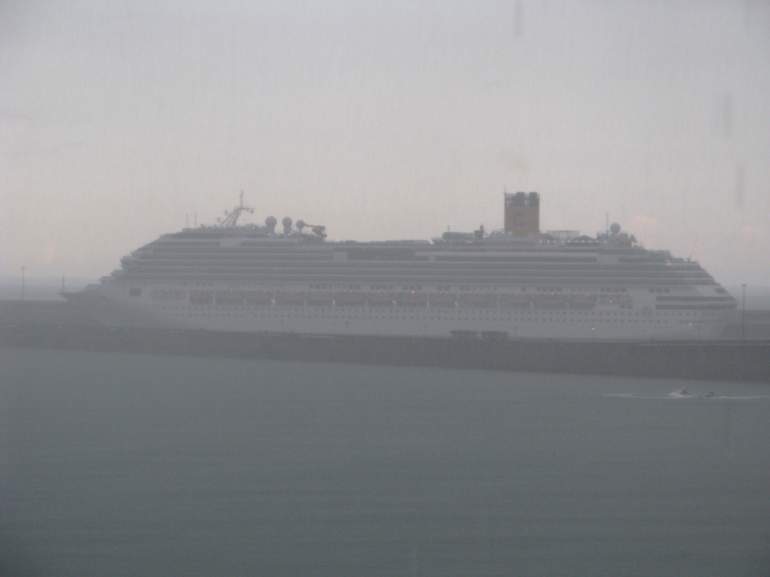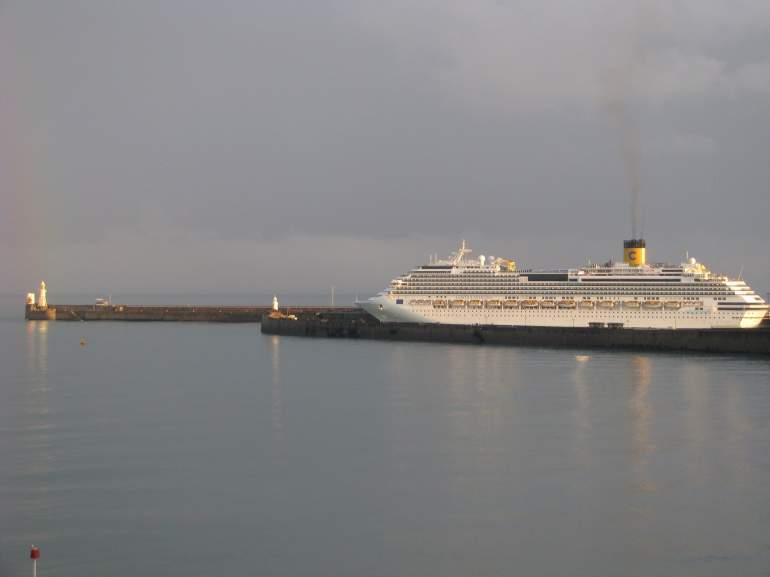 Tuesday, 1 September 2015 - 23:19
Post 1900
Mike J., Dover
Nice rainbow on Tuesday evening.
A bonus was the smart Dutch dredger SCELVERINGHE who passed close by after the SPIRIT OF FRANCE sailed.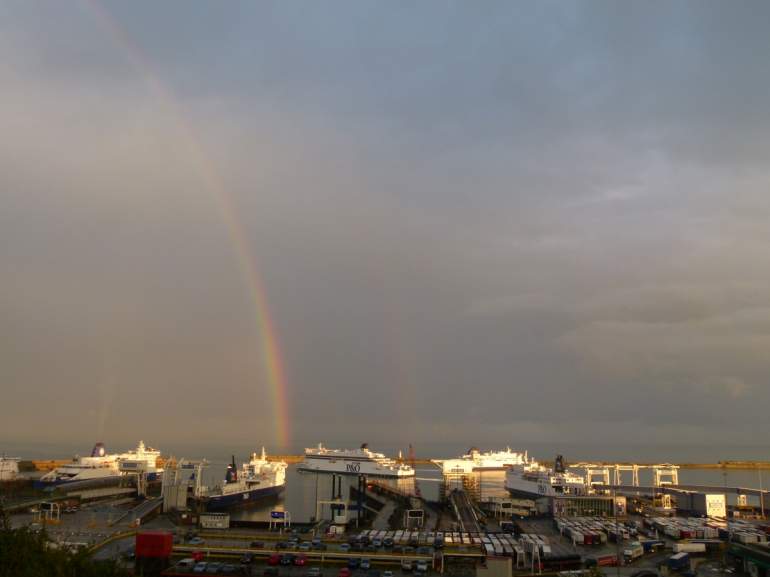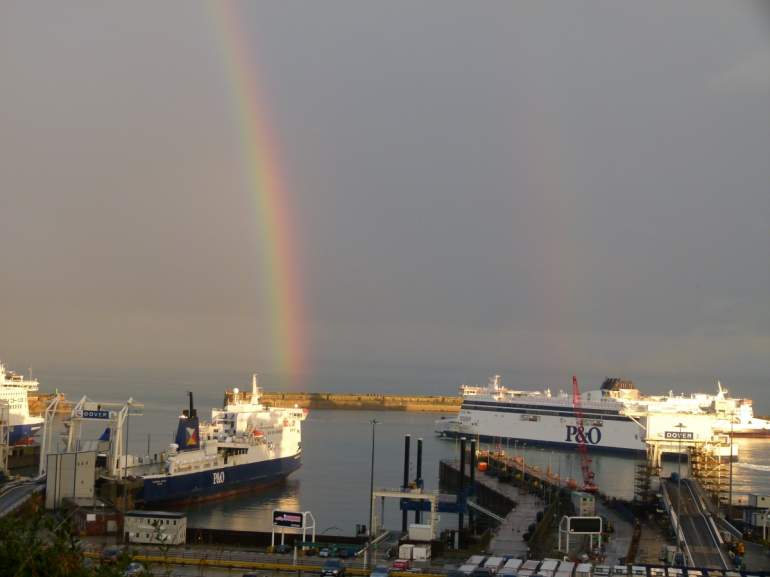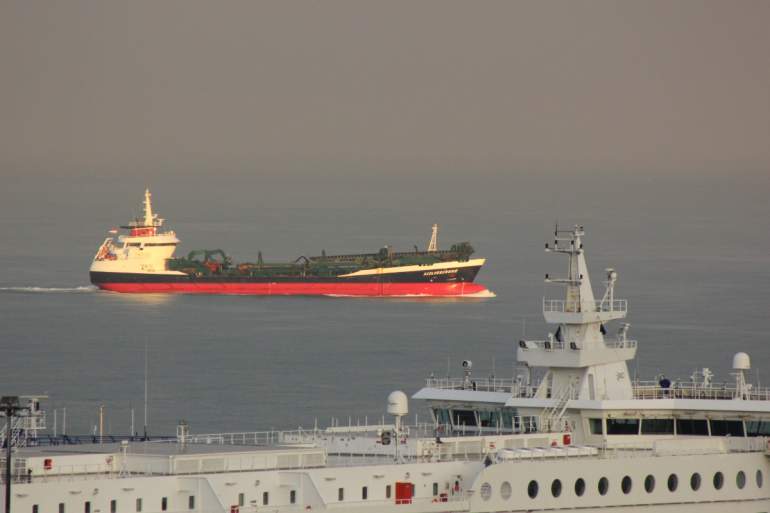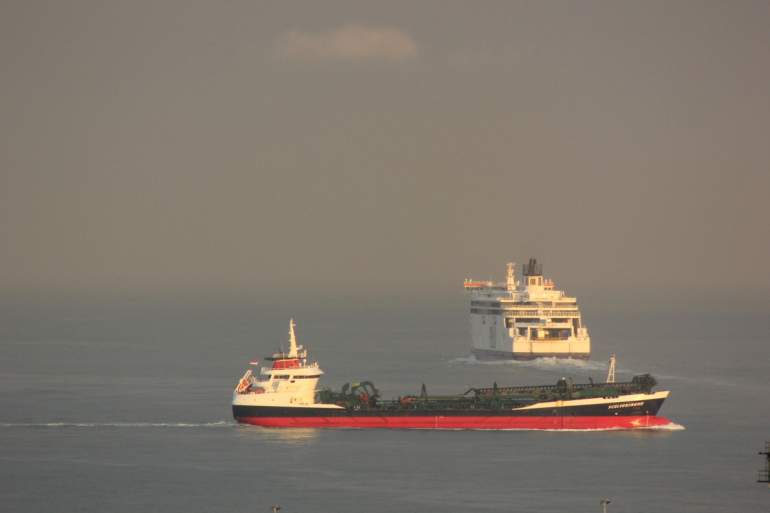 Tuesday, 1 September 2015 - 23:12
Post 1899
Sea News, Dover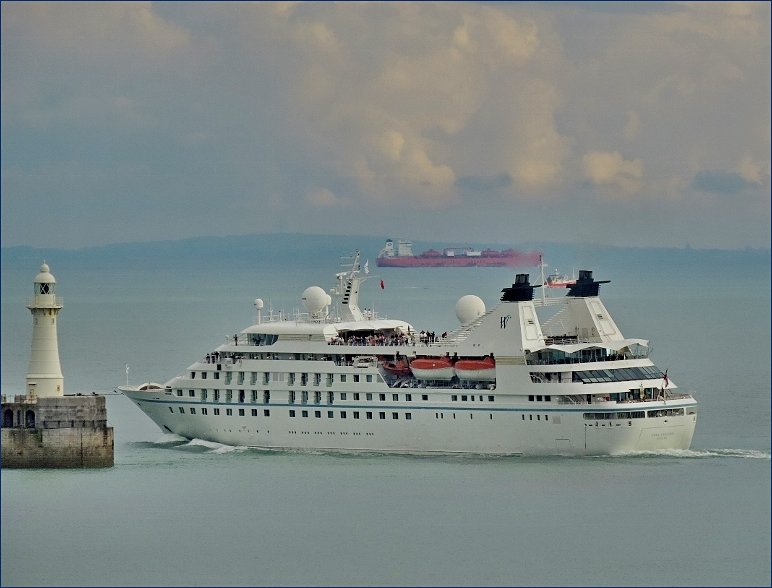 Just adding to your picture there Kevin with a departing shot of the Star Legend from just a few minutes ago as I write...
she is on her way to St Malo...
Will have the final shots of the departing Gotheborg in the morning when I catch up with things generally. Bit behind schedule. PB.
Tuesday, 1 September 2015 - 17:43
Post 1898
Kevin Charles, Dover
Little and large meet at Dover Cruise Port today with the 100,000 gt Costa Favolosa and a more intimate cruise experience with the Star Legend.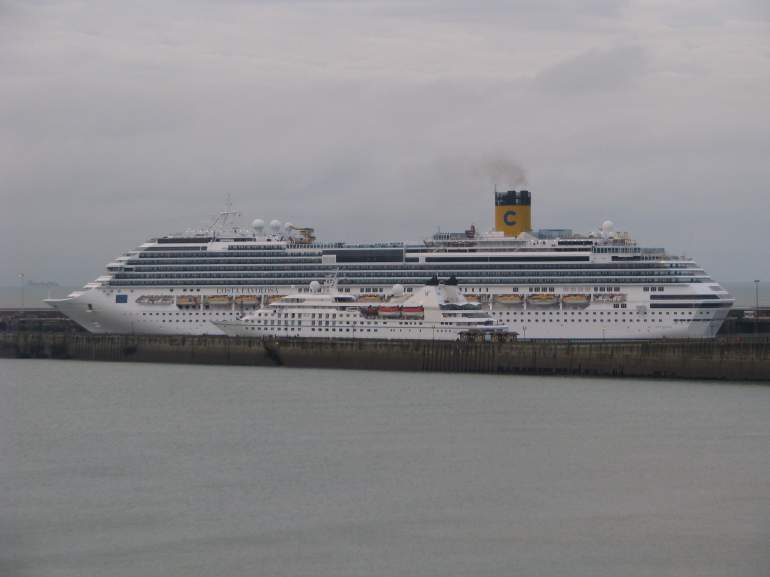 Tuesday, 1 September 2015 - 07:04
Post 1897
Sea News, Dover
AND NOW FOR THE REGATTA ACTION PICTURES....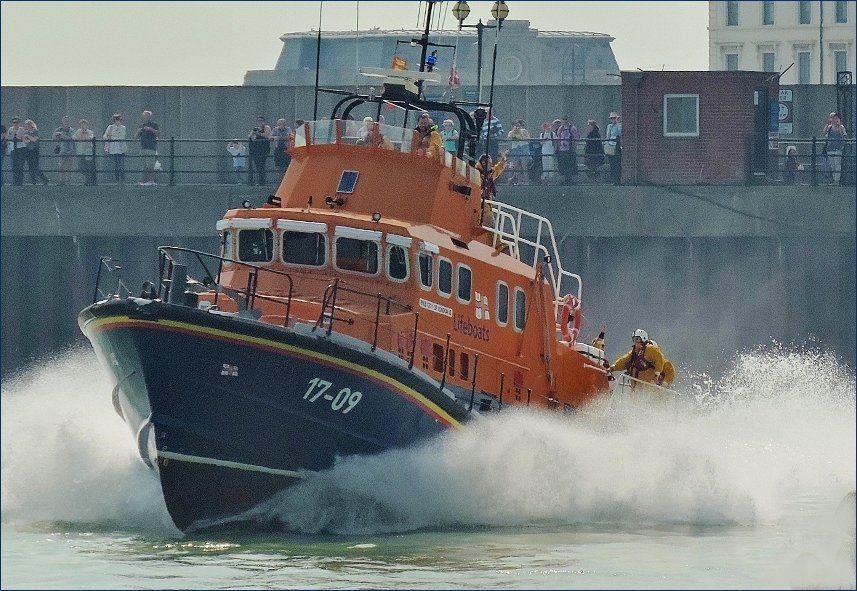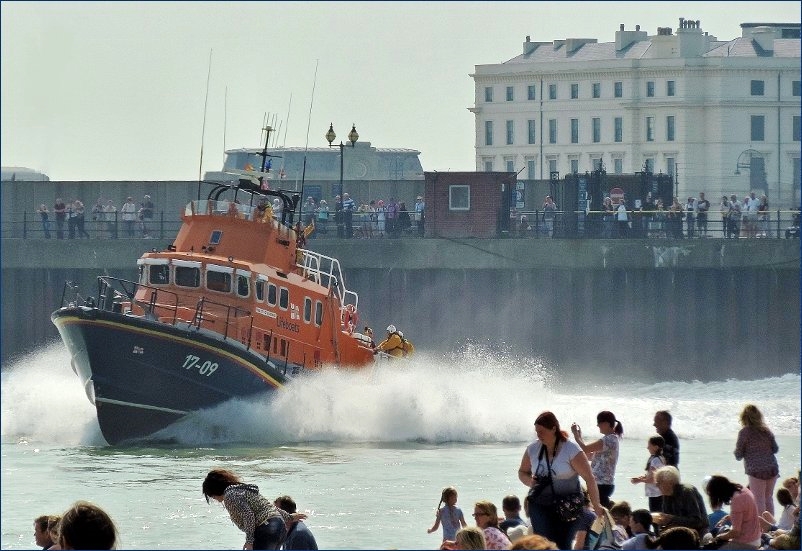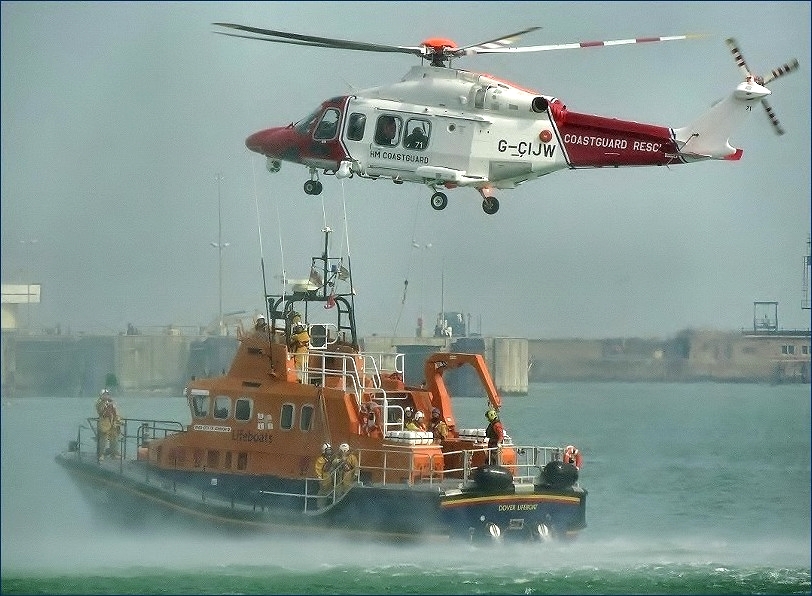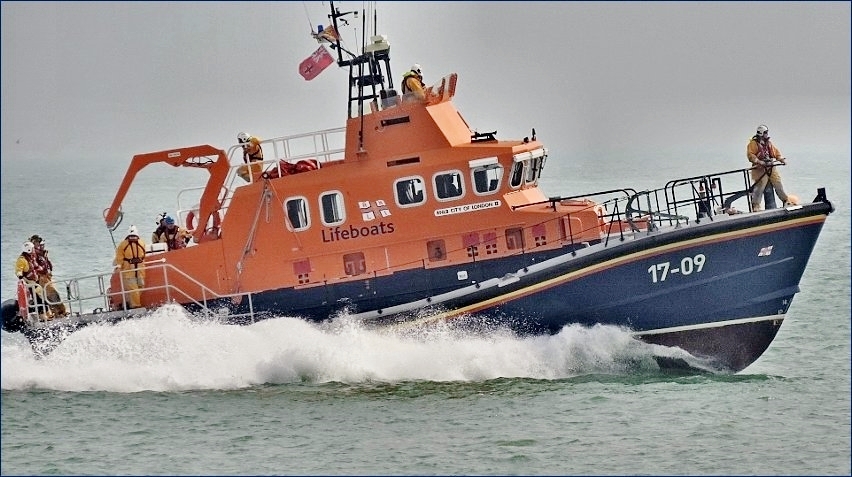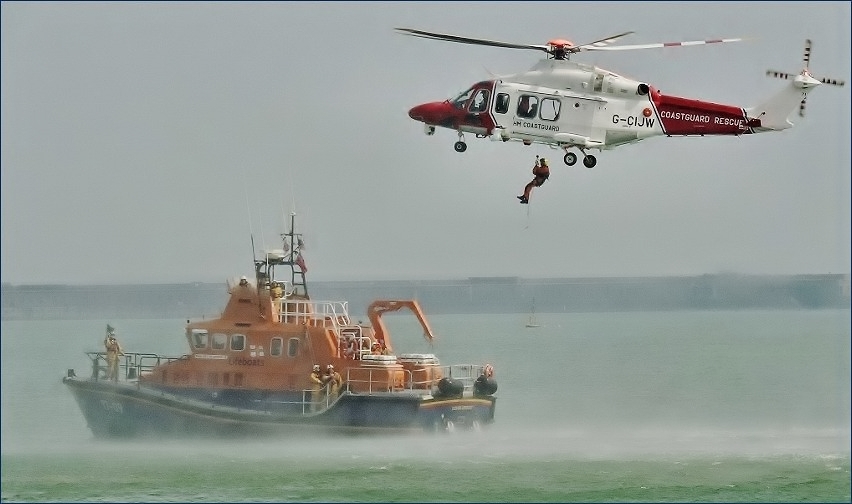 Well what can one say, we will let the pictures do the talking. Just to add though that both the Dover Lifeboat guys and the HM Coastguard guys put on a thrilling display of fabulous power and coordination. Everyone loved it. As the kids say....Awesome!!! ( see also post 1894)


Well done once again with that list Colette. The huge liner and the ultra sleek minnow are fabulously in Port today. They look great! Wow!
Yes indeed Jan...a brilliantly organised day and supported on a huge scale....and oh so lucky with the weather, it could have been like 'orrid Monday.
Just to mention that the great Gotheborg which brought us so much excitement departed yesterday in the mist..with all guns a-blazin and a-blastin once again. Have a few misty moody pictures which we will follow along with in due course.
Tuesday, 1 September 2015 - 06:50
Post 1896
ColetteB, Dover
CRUISE VISITS
_____________
Firstly, I must say, what an Awesome Community Regatta day

The People's Day indeed!!! A Huge Well Done to all who made it possible

Some Fab close-up photos there MrB depicting the happy mood of the people & some of the great entertainment , Luvit!!!

And now for the first of our September Cruises with a double header tomorrow & Wednesday

Tomorrow, Tuesday 1st September, we welcome the Enchanting Costa Favolosa once again to CT2, POC, she last graced us with her presence in May this year

Also, another chance to see Star Legend at CT3, TR. She was here in July this year.
The following day, Wednesday 2nd, another Costa cruises into Dover, the beautiful Costa Fortuna will return to CT2, POC. She was here in June this year. Also, our old friend the Braemar will be at CT1, TR.
Thursday 3rd September, for the first time this year, the sophisticated, elegant Marina will arrive at CT2, POC. She was here in September last year.
Then on Monday 7th September, Saga Pearl II returns to CT1, TR.
The following day, Tuesday 8th, the Ocean Princess is back with us at CT2, POC.
See you soon again

Monday, 31 August 2015 - 15:24
Post 1895
JanT, Dover
Well done to all who worked hard yesterday to make it a success,

as the pictures show it was very well supported, and the weather was on side.
And it was a grand display of fireworks to round off a day of fun for all.


Monday, 31 August 2015 - 11:17
Post 1894
Sea News, Dover
THE PEOPLE'S DAY...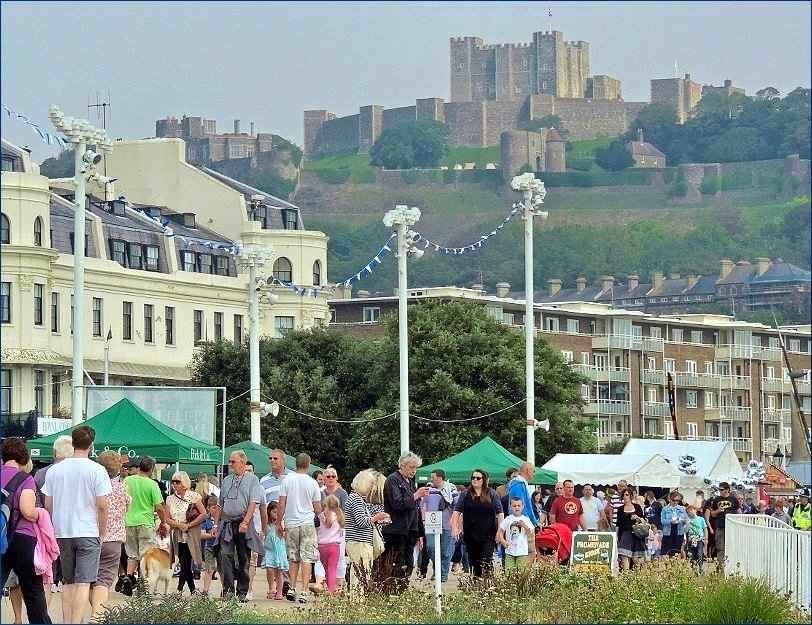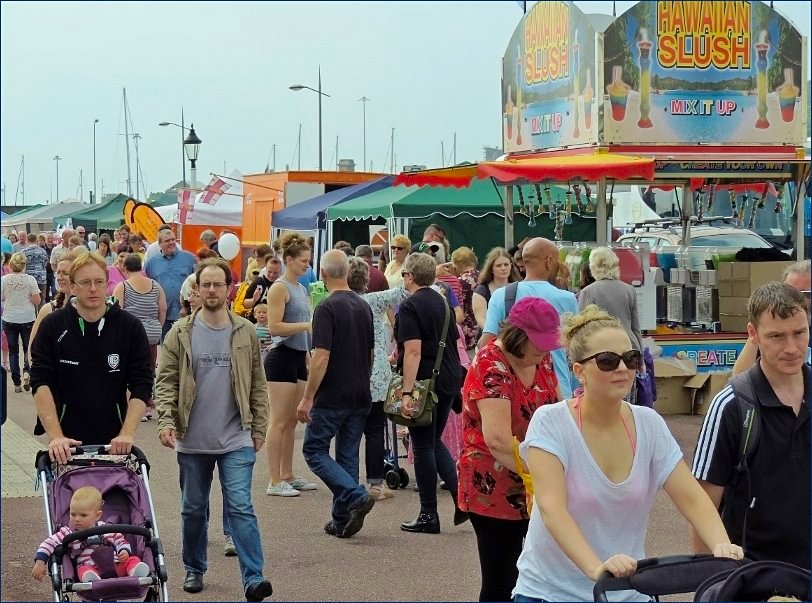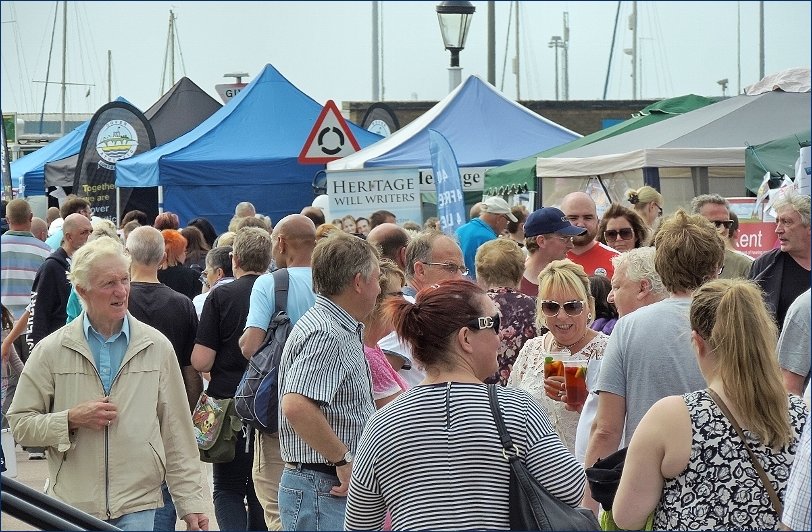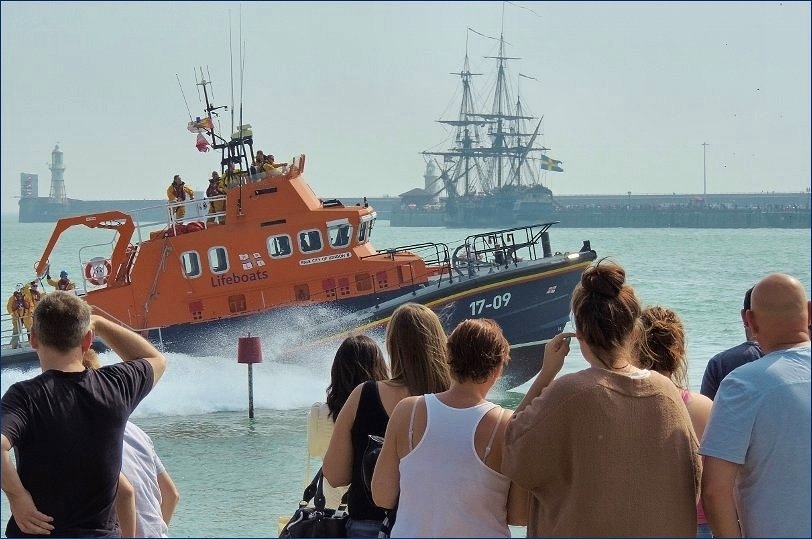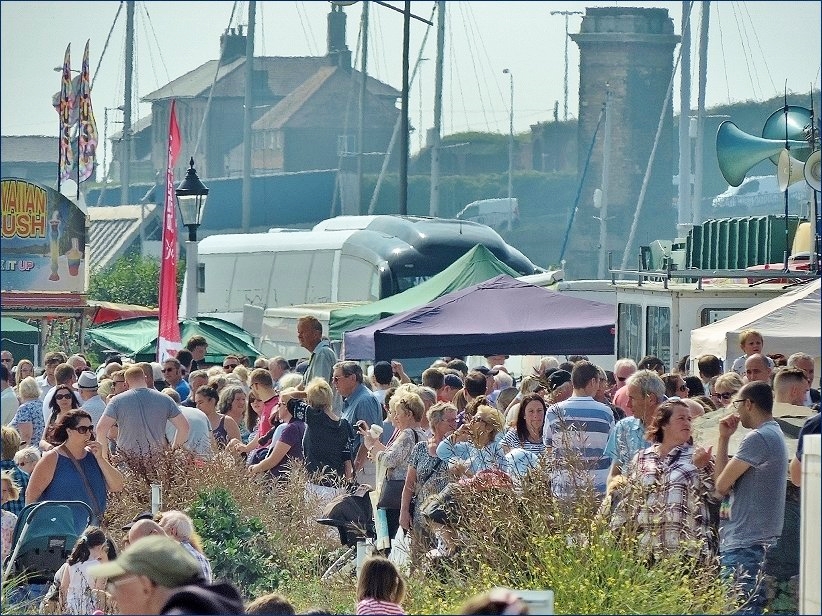 The Community Regatta: It was a grand day for the people of Dover and far beyond..thousands and thousands of people came from miles around for the fantastic event. In this post we focus on just the people themselves, all having a fine time all along the super seafront in the very warm weather. It was a slightly overcast day but as we said...warm and humid. There was a whole array of exhibitions and stalls, and fun-packed play areas for kids of all ages, and even vintage cars and buses aplenty. The aerial display by the Blades was a spectacle, the Lifeboat and helicopter display was as ever enthralling...the beach was packed to see it...and last night the fireworks sizzled and exploded across the bay with thousands watching...and there was music.
Yours truly had to cool down his sizzling camera in the course of the day with several classes of wine..fine wine of course...
Ah Vic I didn't see you waving....there was so many people...
Will have more of the action pictures in due course. PB.

Monday, 31 August 2015 - 10:14
Post 1893
vic matcham, Dover
I did wave to you or one of your family in the morning about 0915 standing up there looking down on it all

good photo there of the fireworks going off in the night sky.

Monday, 31 August 2015 - 09:46
Post 1892
Sea News, Dover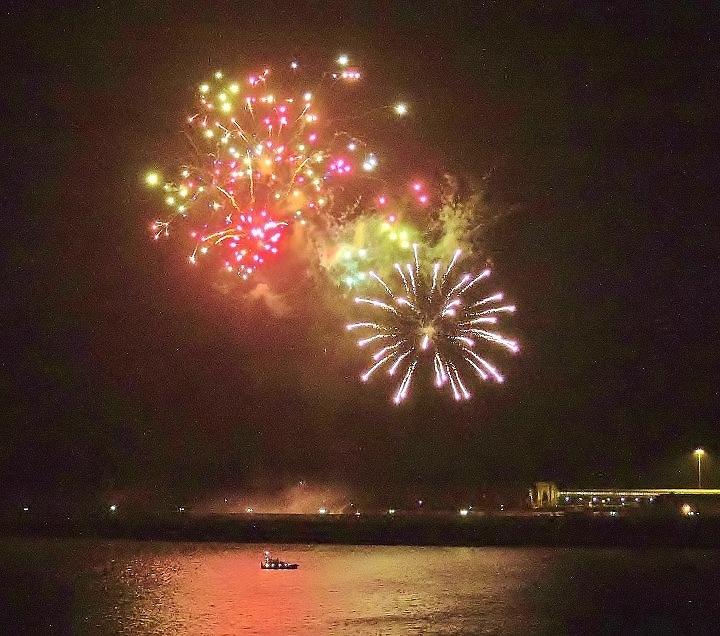 Good to see you had a nice time Vic. It was a fantastic day and went on into the night. Thousands and thousands came...will have more pictures later. But above there we have a firework shot from last night. The seafront was packed with cars to see the display. People love a firework...

Monday, 31 August 2015 - 08:33
Post 1891
vic matcham, Dover
Went on her today and took alot of photos crew were very helpfull we had a great day down there today and to much to eat.

Will not be going tonight to late out for us old ones.

Sunday, 30 August 2015 - 19:08
Post 1890
Sea News, Dover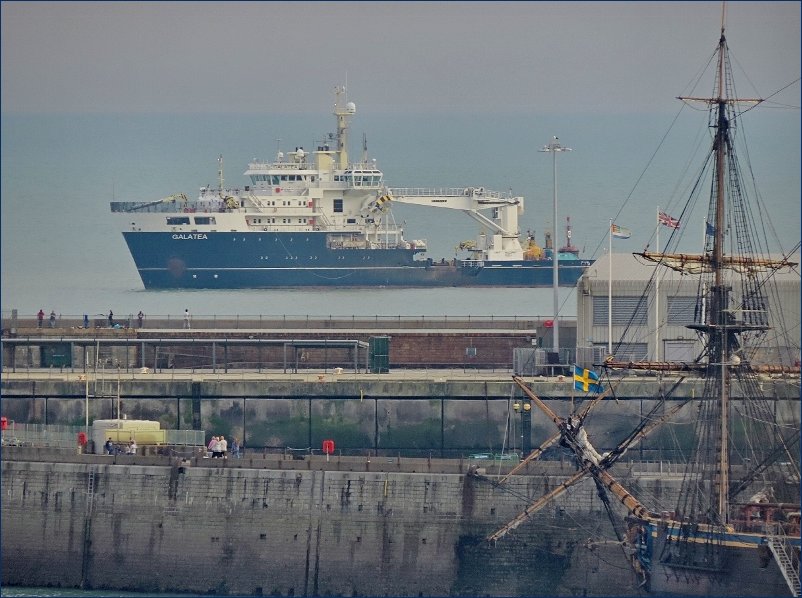 The picture above shows the Galatea once again. She was anchored offshore last evening almost out of vision but then just drifted her bow into view and so the picture...seen here on a calm evening and in a little bit of late fading watery sun. In the foreground right you can just see a further glimpse of our star visitor.. the Gotheborg at the Prince of Wales Pier.
Also late in the day the HM CoastGuard helicopter moved gently over and across the harbour, and did so very slowly indeed. Gave yours truly a great chance with the camera and there we are below. Can all aircraft in future, including military jets, move this slowly ( 15mph) across the immediate harbour so that we can get pictures. Thankyou. PB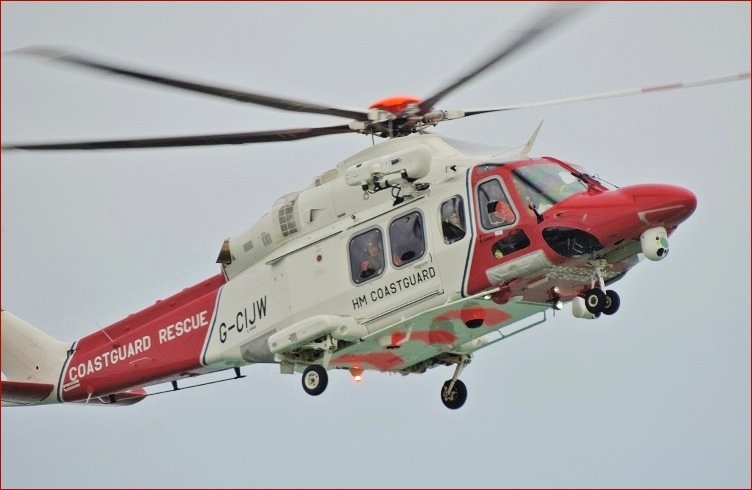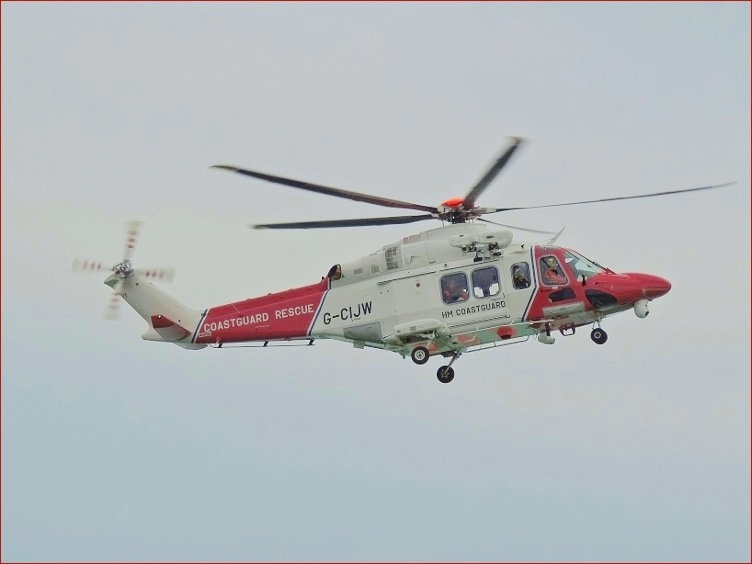 Enjoy the REGATTA today everyone.
Sunday, 30 August 2015 - 06:33