Sunday, 26 June 2022
WWW.DOVERFORUM.COM/SEA-NEWS

Sea Pictures from Dover. We have 333 pages plus now...use our own SEARCH ENGINE just below to help you trawl through. All pictures are the copyright of the owners. EDITOR: Paul Boland - dover7@msn.com
Post 7116
Sea News, Dover
Sikinos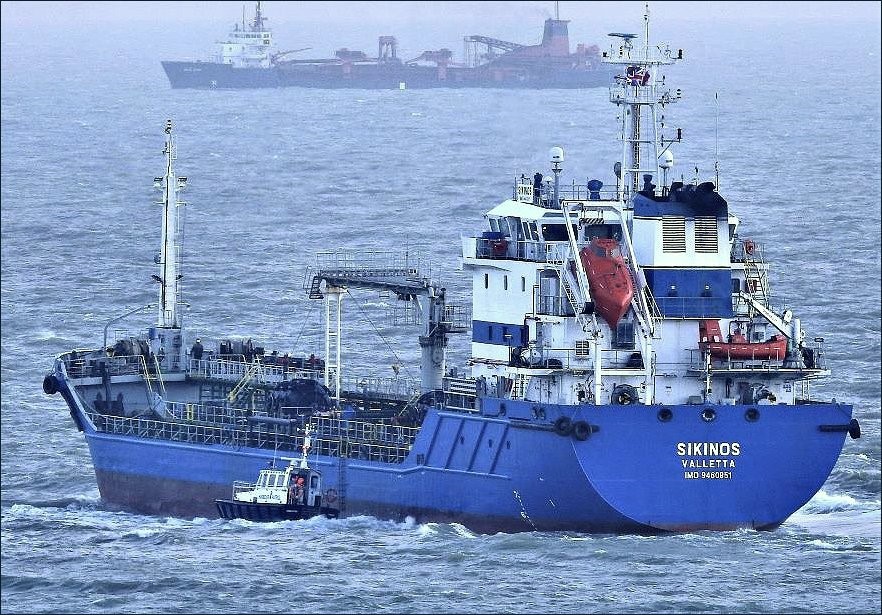 Sikinos; The missing Sikinos photo from the earlier post (7114) now re-done...hopefully... You can see her there exiting the Port of Dover at approx 16.40 Monday in misty murky conditions (Feb 7) as she heads for Zeebrugge in Belgium. Pic not the best quality but we're blaming the conditions...(!)
Thursday, 10 February 2022 - 06:08
Post 7115
Sea News, Dover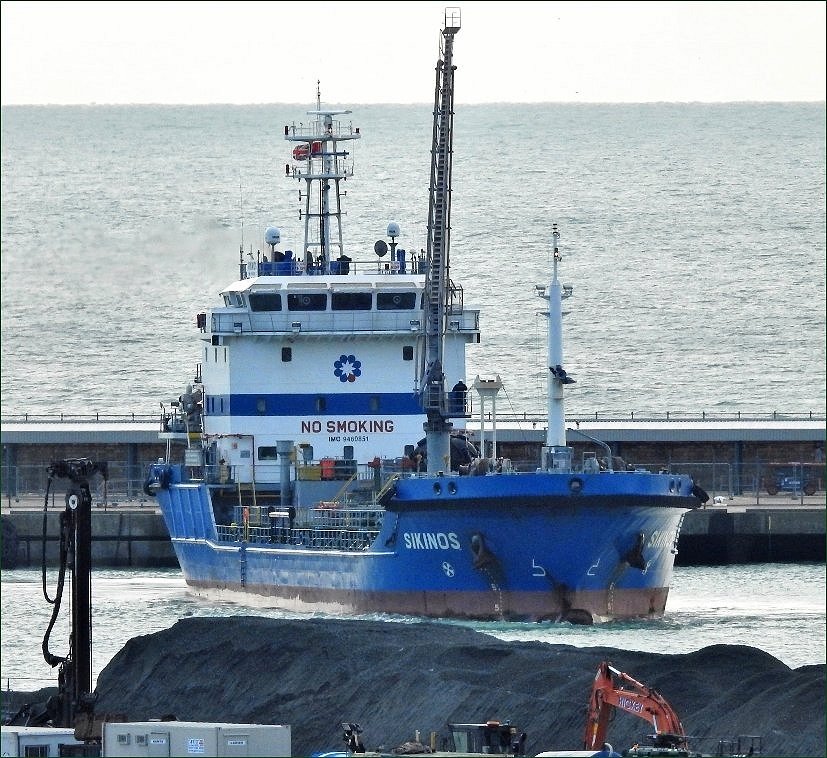 An extra one of Sikinos above there from a former time to make up for the loss of the shot below...
Wednesday, 9 February 2022 - 08:35
Post 7114
Sea News, Dover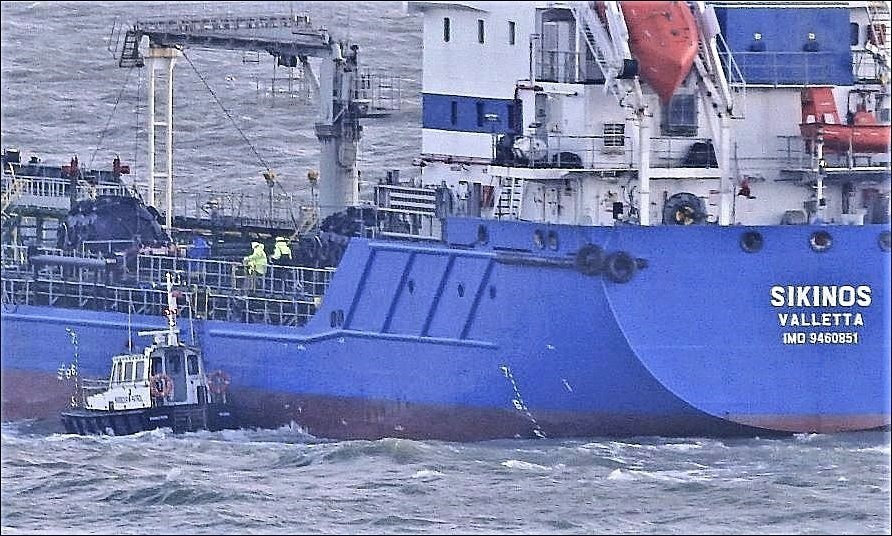 Pictures above there of oil products tanker Sikinos leaving the Port here in Dover late-in-the-day monday (Feb 7). Time around 4.40 as light faded and gloom gathered. The second zoomed-in picture there added, as a tad later spotted the pilot about to depart Sikinos...Sikinos is a fairly regular visitor here nowadays supplying bunkering services.
Update: apologies.. one of the pictures deleted as it reproduced poorer than expected. Will see if fixable.
Wednesday, 9 February 2022 - 07:22
Post 7113
Sea News, Dover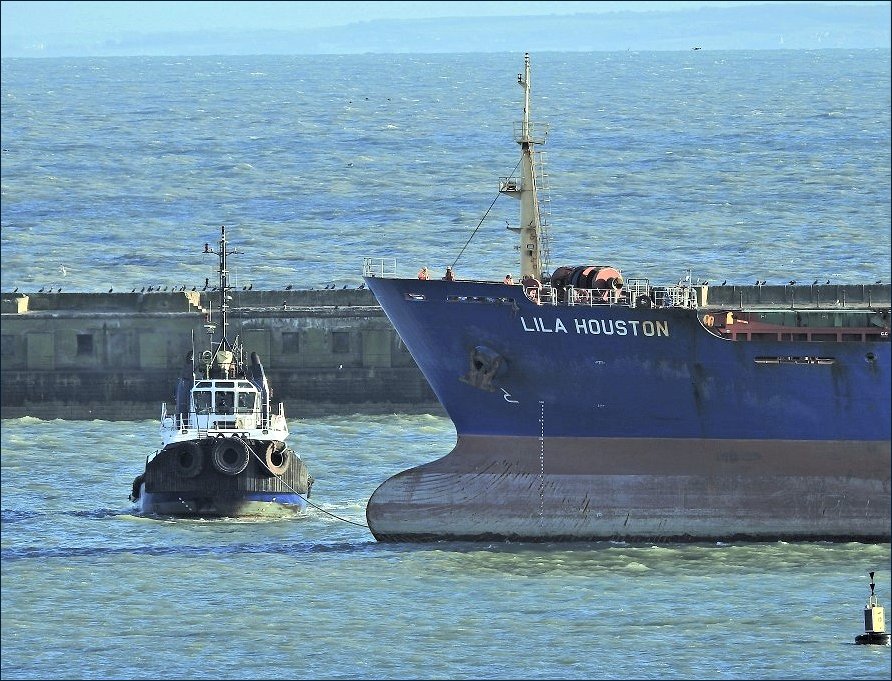 It suddenly got a bit brighter as Lila Houston made her way across the harbour as you can see above there, so bright even the rolling hills of France came shadily into view in the far background.
The picture below taken the following day. Its a bit of a yawn-inducing pic but it shows the length of the Lila (180 metres long) stretched out at the far Eastern Arm of Port. Was able to get the shot after all the ferries temporarily vacated...somewhat unusual to have all ferry berths empty so took advantage. We understand its the largest cargo ship ever to visit the Port.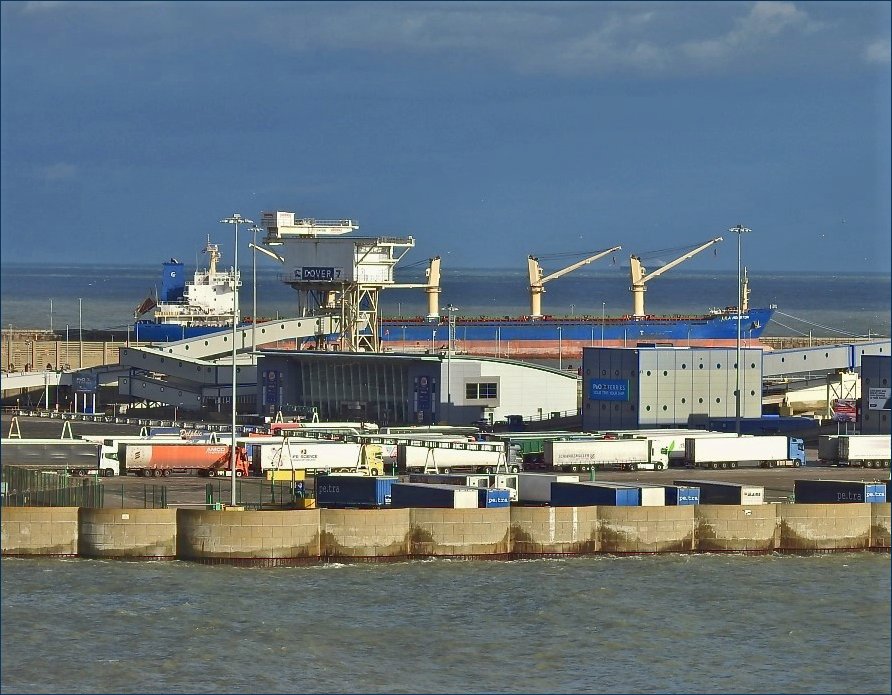 More below....
Tuesday, 8 February 2022 - 07:40
Post 7112
Sea News, Dover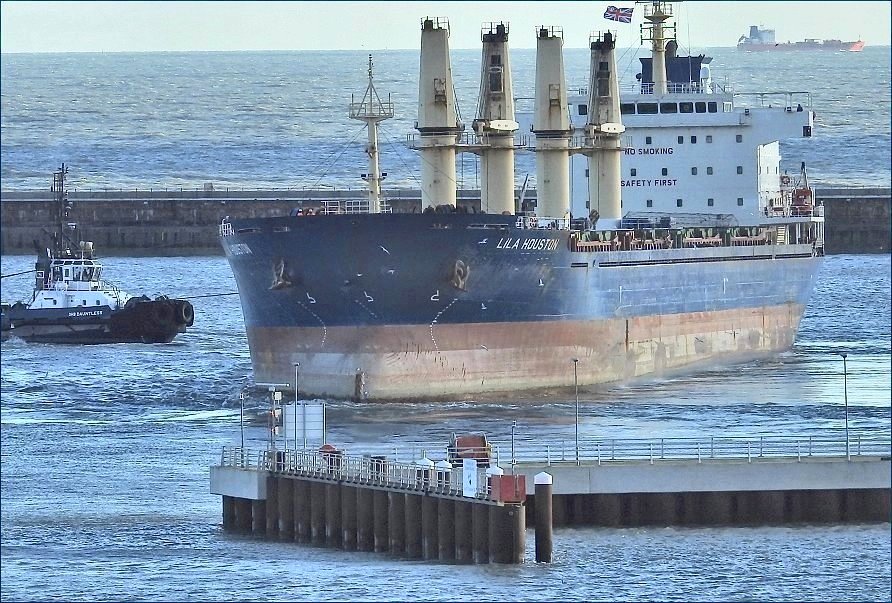 Lila Houston moving from cargo pier WD4 to the Eastern Arm, Port of Dover. See below also.
Sunday, 6 February 2022 - 16:58
Post 7111
Sea News, Dover
After a long stint LILA HOUSTON is captured here moving away from the new cargo terminal WD4 a couple of days ago ( just checking .... Friday ) with tugs Doughty and Dauntless lending the ever dependable assist....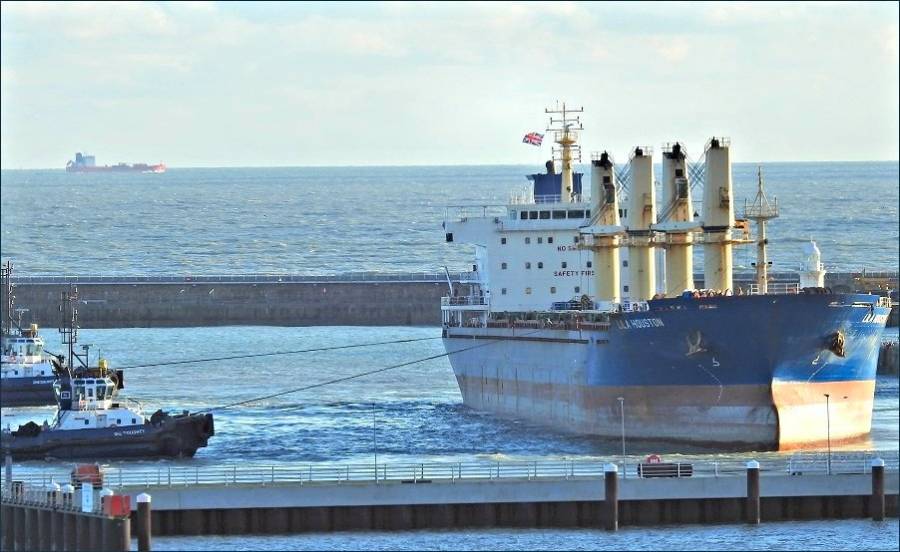 Lila Houston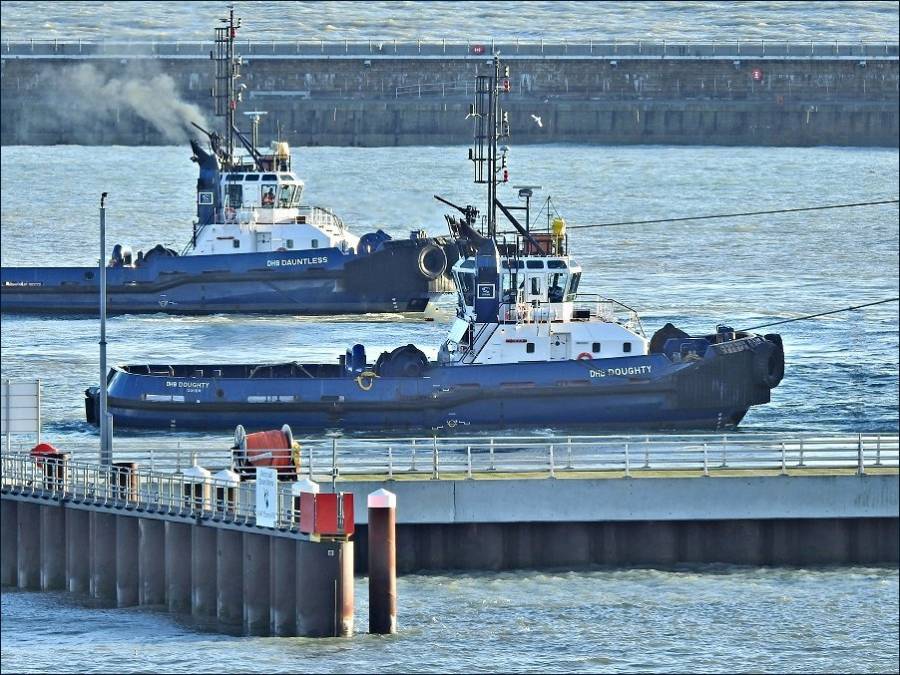 Lila Houston moved over to the Eastern Arm of the Port and is still there as we speak....
Sunday, 6 February 2022 - 07:15
Post 7110
Sea News, Dover
DOVER AND THE BRIDGE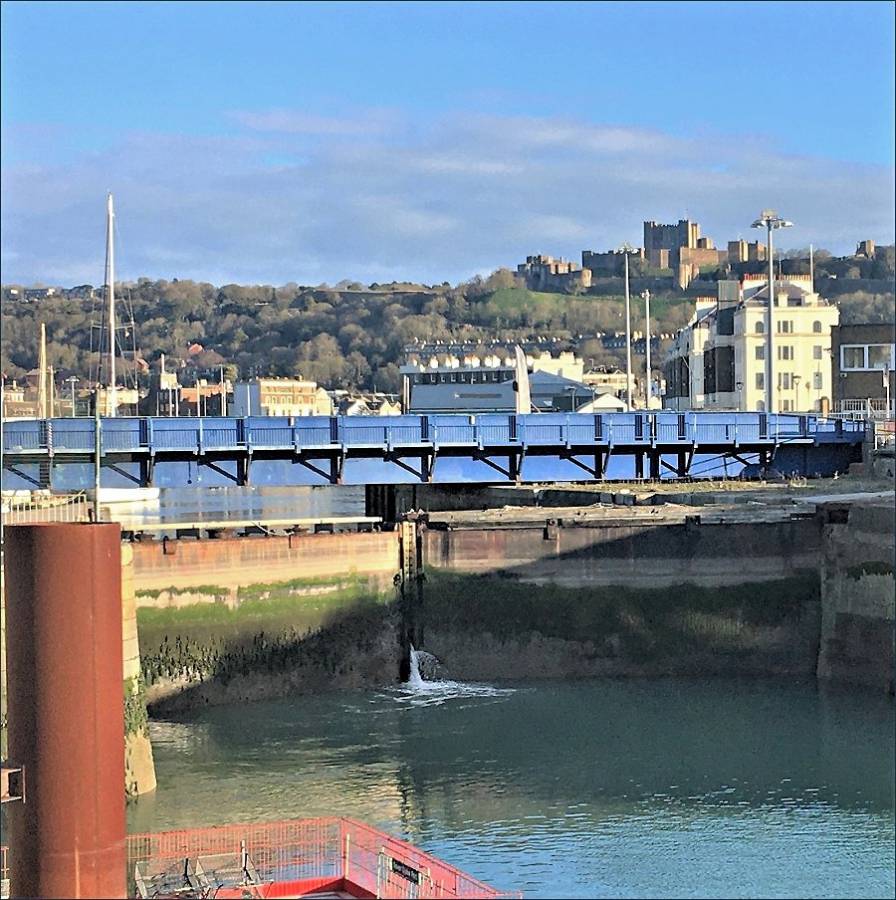 Well there we are again, the same newly re-opened bridge but from a different and wider angle...showing the striking Dover Castle in the far distance .... pic taken a few minutes after the one below on a fine colourful February morn...
See post below for Port message.
Friday, 4 February 2022 - 15:54
Post 7109
Sea News, Dover
THE BRIDGE TO DOVER SEAFRONT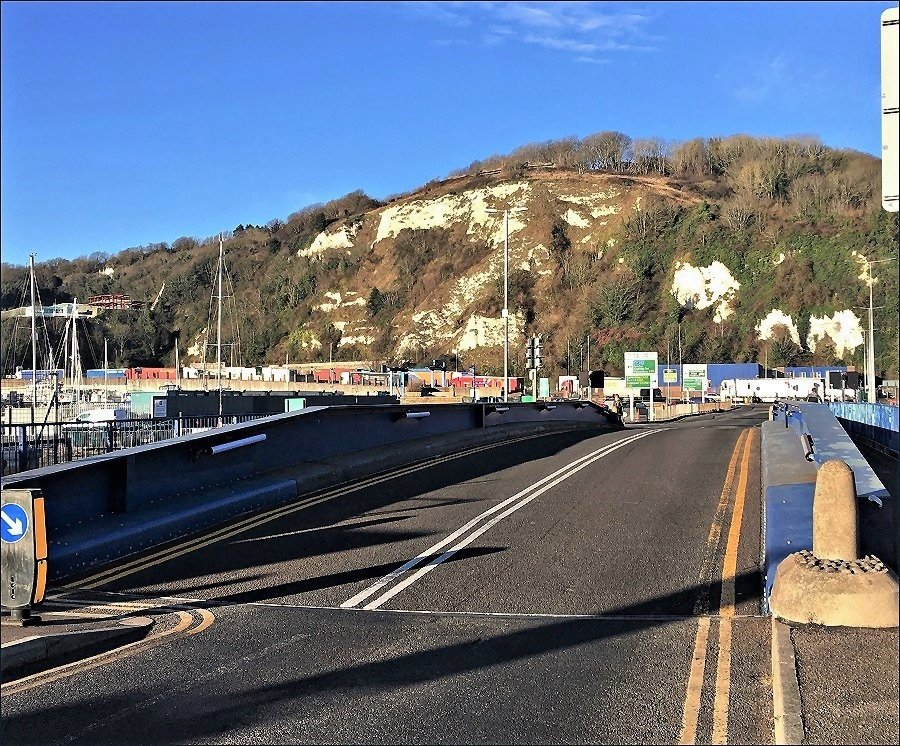 Message from the Port :
UNION STREET BRIDGE NOW OPEN
Following recent strengthening and investigation work on Union Street Bridge (the Swingbridge), the Bridge is now open again to road traffic.
As the works were originally delayed due to the availability of road surfacing contractors, we are pleased to announce that the Bridge has now re-opened (28th January) in advance of the revised date of the 4th February.
HGV traffic is now encouraged to utilise the Union Street route again, rather than the promenade.
We apologise for any inconvenience caused during the closure and thank the community for their patience during these works.
Ends
Very little traffic on it Wednesday mid-morning (Feb 2 ) when the pic was taken, as you can see.
People may not have twigged that its open yet.
It helps greatly with easier access to the seafront,
Very good to see it open once again.
Thursday, 3 February 2022 - 15:12
Post 7108
Sea News, Dover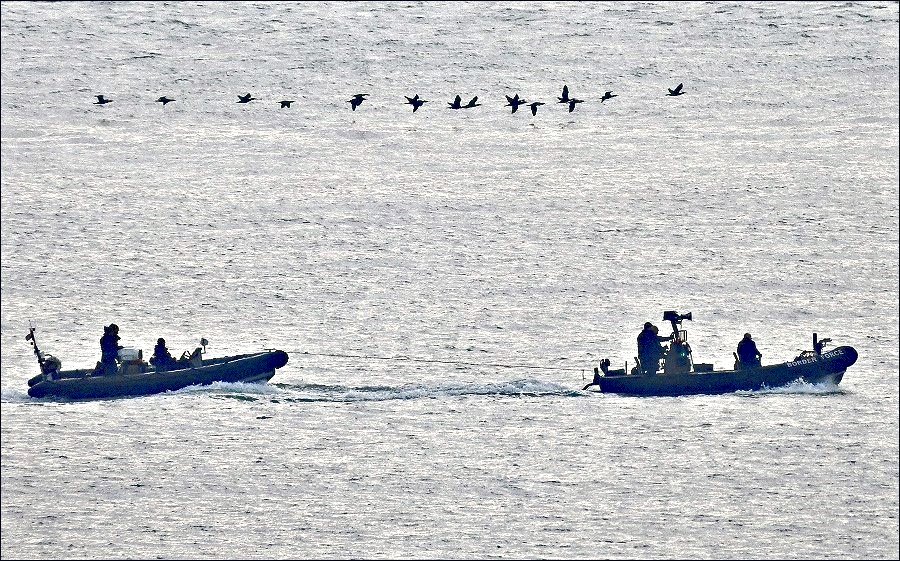 Following along from the picture below re the Cormorants, here we have them again, this time skimming the surface of the water in harmonious tandem with the ever busy Border Force guys. One rib appears to be towing the other there.... didn't notice that initially...
Thursday, 3 February 2022 - 07:32
Post 7107
Sea News, Dover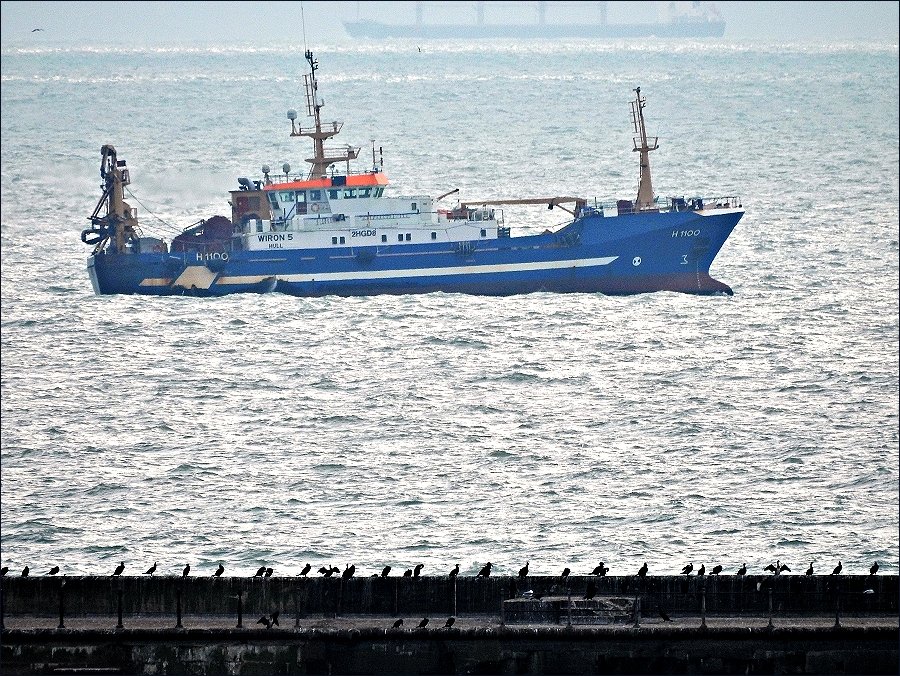 Above we have deep sea trawler H1100 Wiron 5 passing close to Port here a few days ago. It was a bit misty...there were altogether two near identical trawlers, but alas the first one had dipped out of view by the time the camera kicked into play. Watched above there by literally hundreds of cormorants on the breakwater at the time, just some on show there...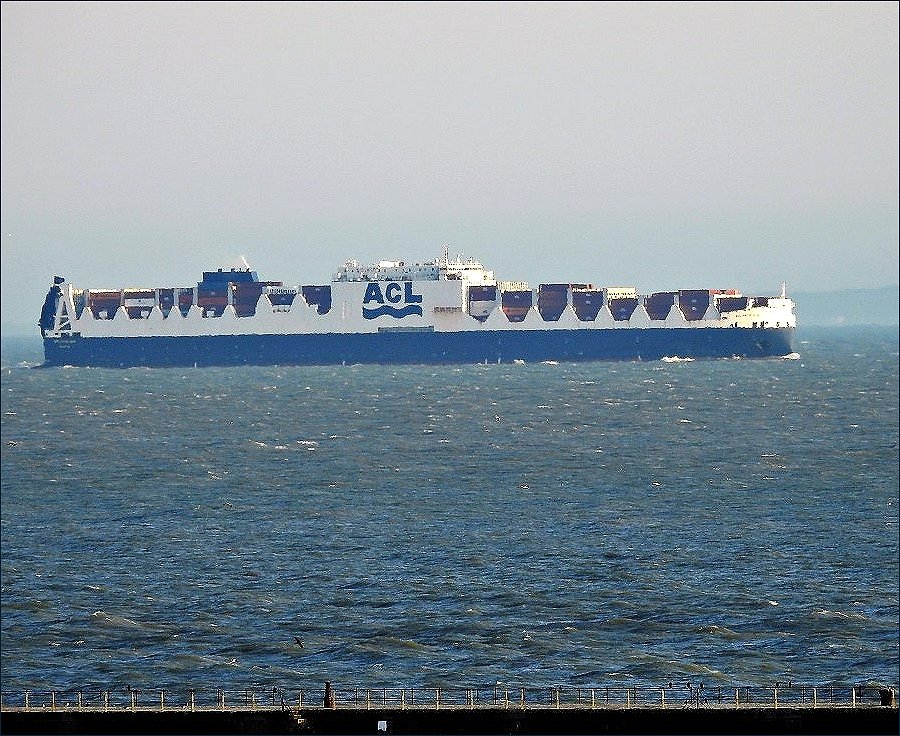 Yesterday (February One) the Atlantic Sun came in relatively close and is unusual so definitely worth a shot...she is a ro-ro container vessel..on way to Liverpool from Hamburg.
Wednesday, 2 February 2022 - 06:49
Post 7106
Sea News, Dover
CHARLES ISLAND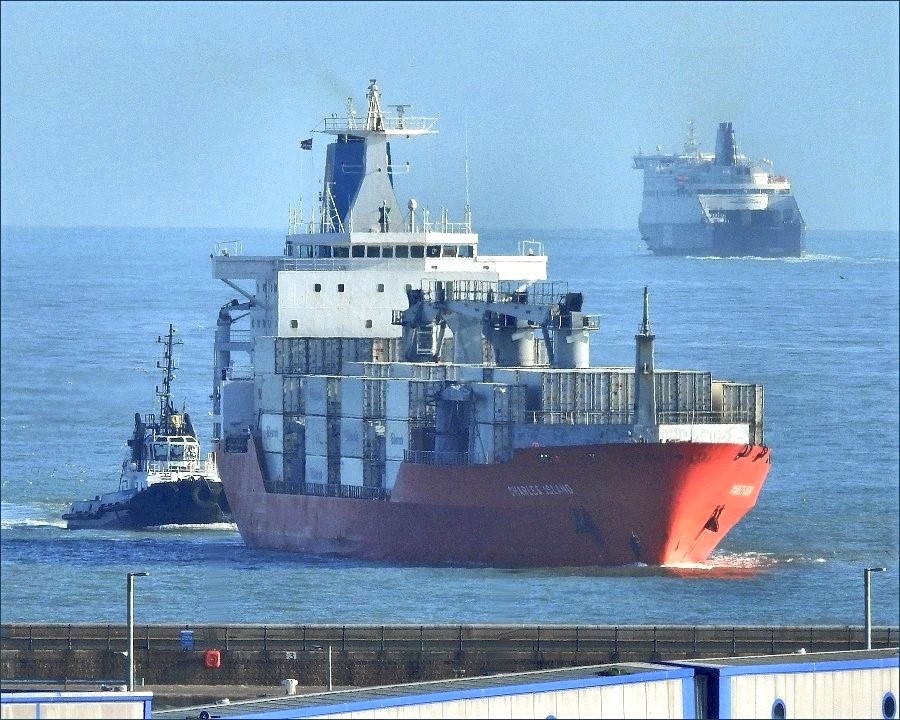 Cargo vessel Charles Island approaching the Port a few days ago, on the 30th of January in fact. She went across the harbour, with tugs in attendance, to the new cargo terminal at the western docks for a super efficient fast turnaround.... in the background you can see the DFDS ferry Dunkerque Seaways heading to ... Dunkerque..
Tuesday, 1 February 2022 - 05:58
Post 7105
Sea News, Dover
BORDER FORCE SEEKER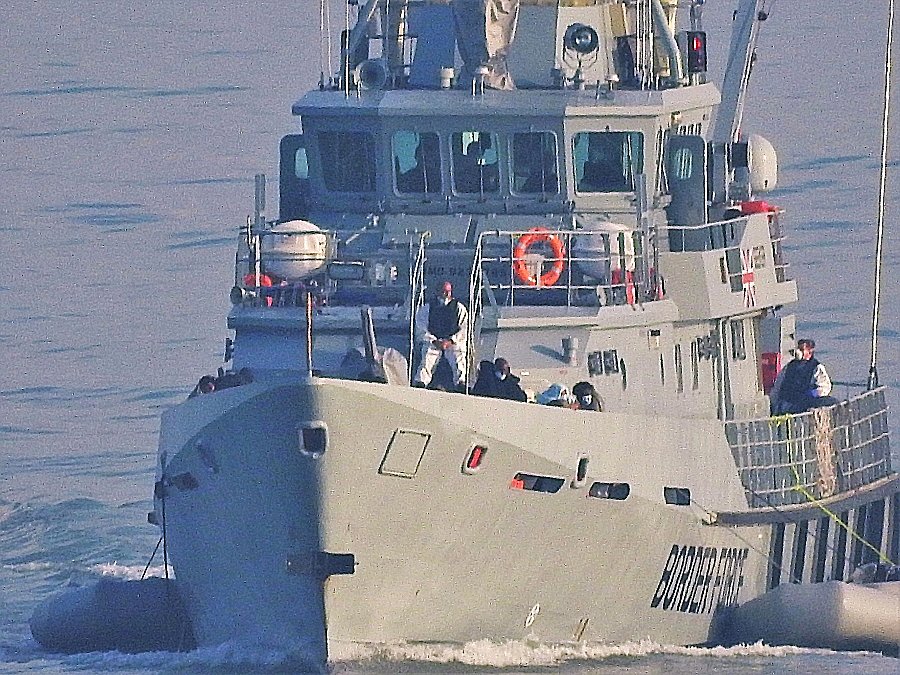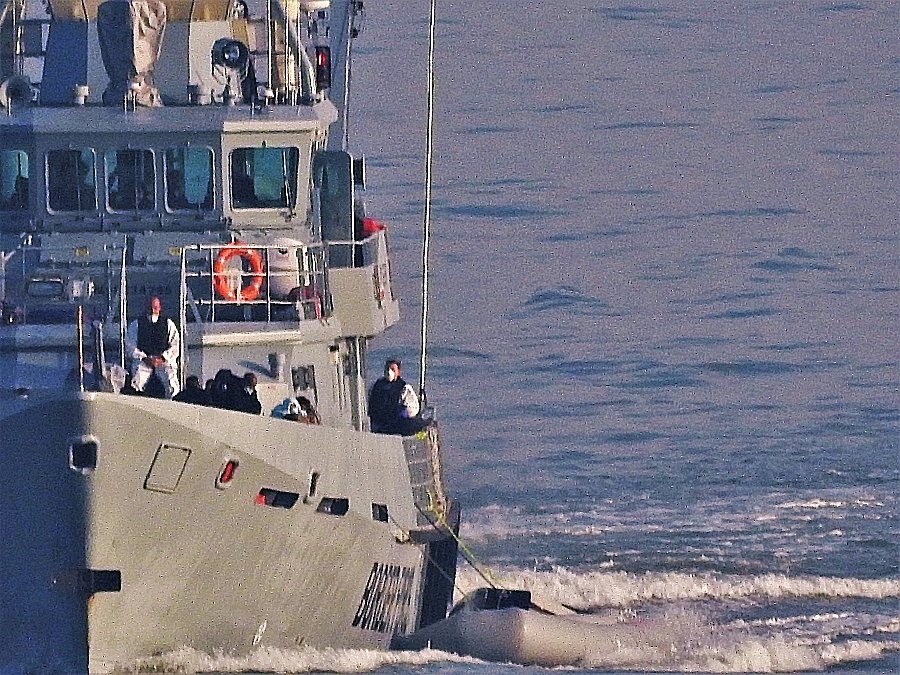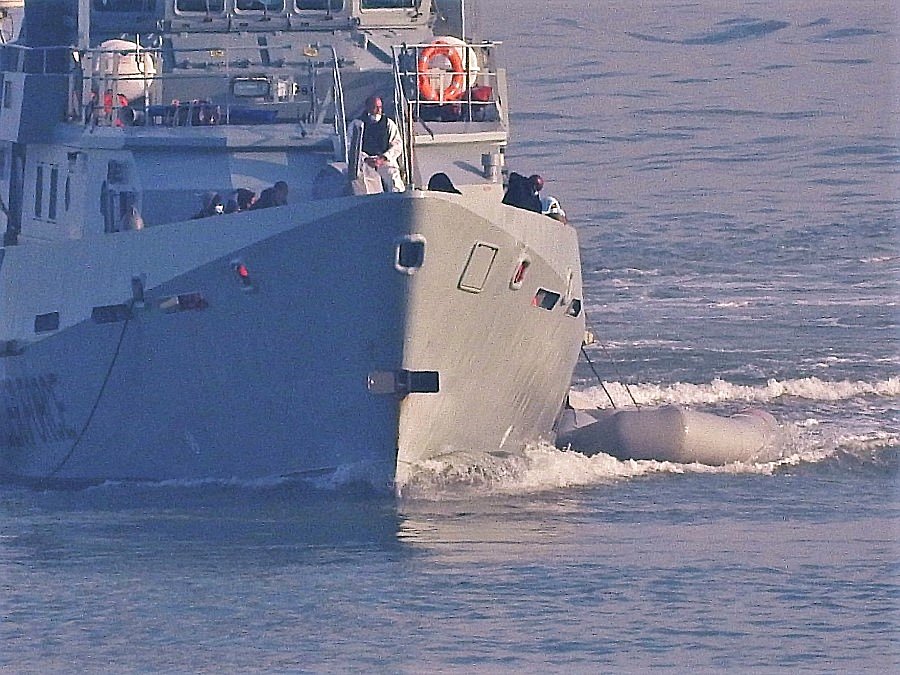 Recent pictures of the Border Force cutter Seeker as she escorts assorted dinghies into the Port here in Dover ... these inflatables rescued in the Channel as the huge number of crossings continue ....
Sunday, 30 January 2022 - 07:17
Post 7104
Sea News, Dover
DOVER LIFEBOAT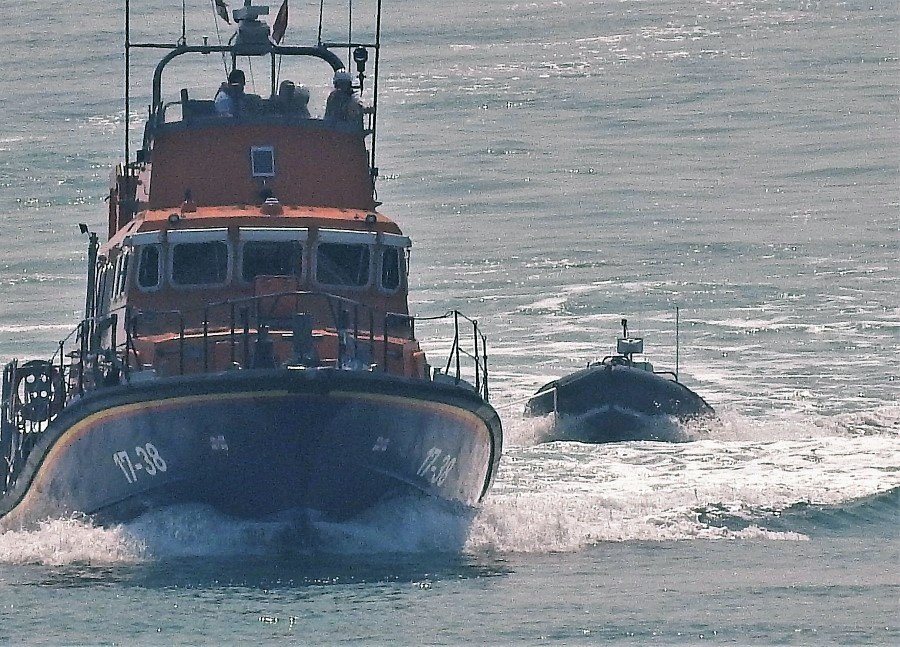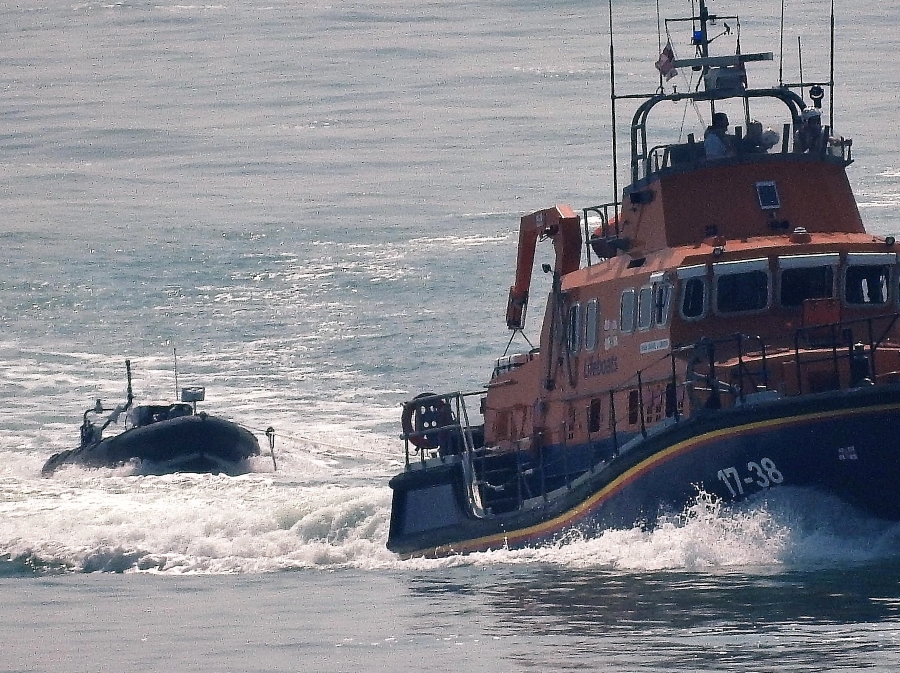 Dover Lifeboat ( relief ) in busy dinghy towing action a short while back....
Saturday, 29 January 2022 - 15:20
Post 7103
Sea News, Dover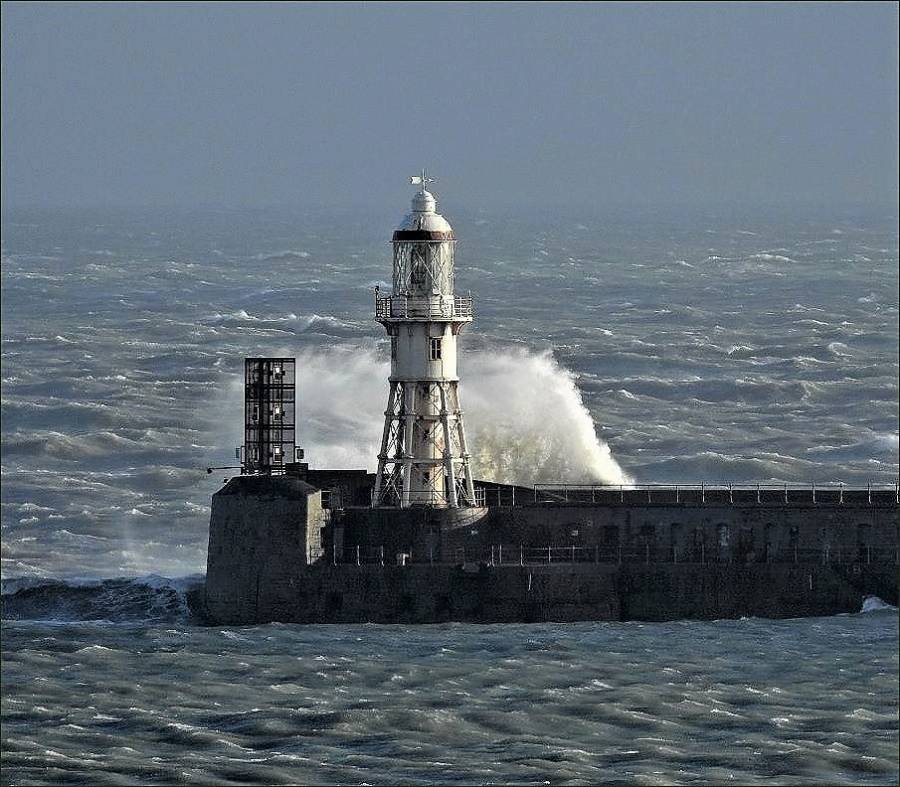 The Lighthouse on Admiralty Pier Port of Dover in choppy weather....
Friday, 28 January 2022 - 09:49
Post 7102
Sea News, Dover
TESTING ...New Section ...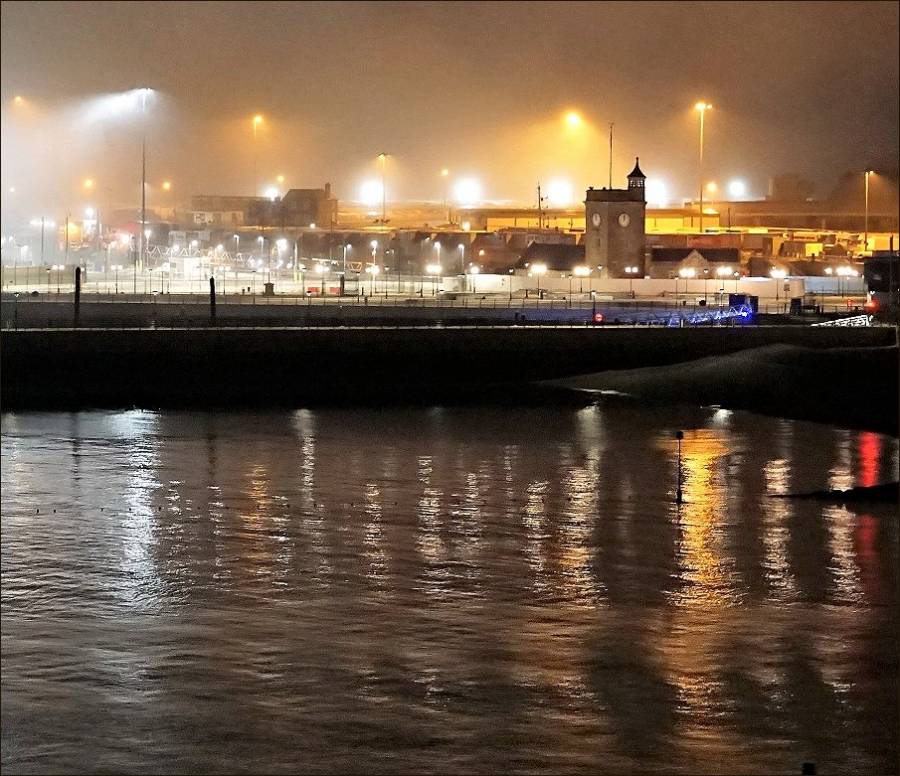 The all new Clock Tower Square at the Port of Dover
Wednesday, 22 December 2021 - 07:52
Post 7096
Sea News, Dover
THIS SECTION NOW CLOSED
* *
Majesty of the Seas departs...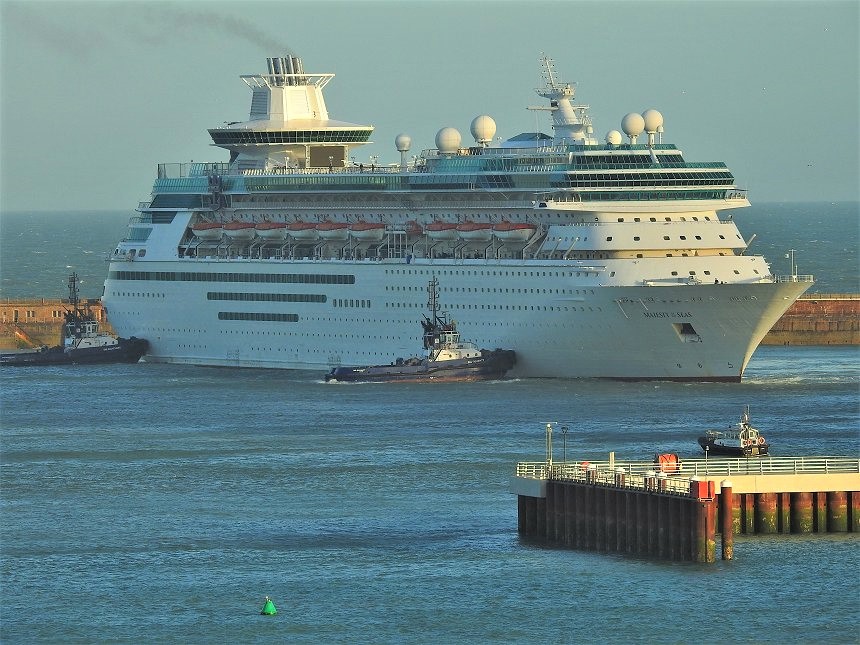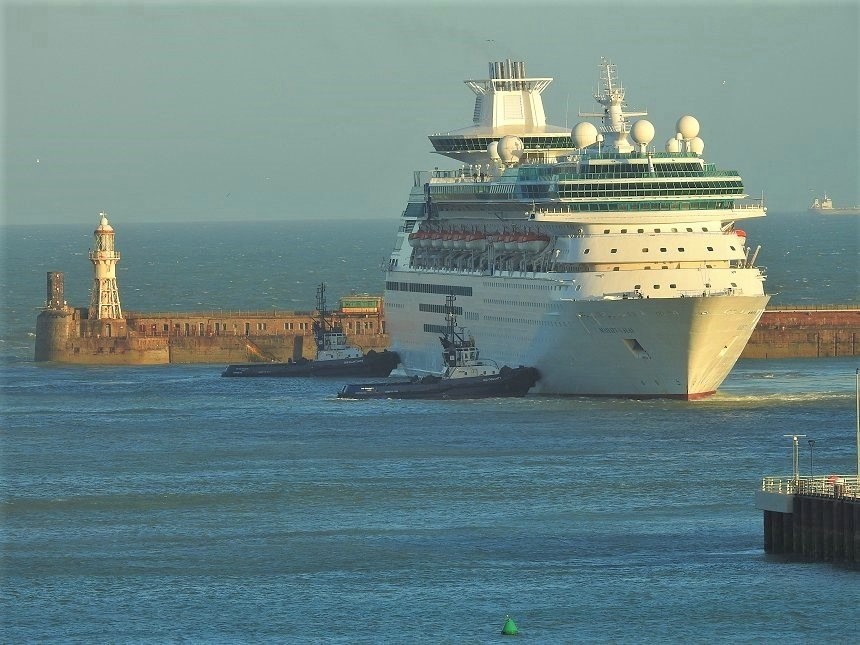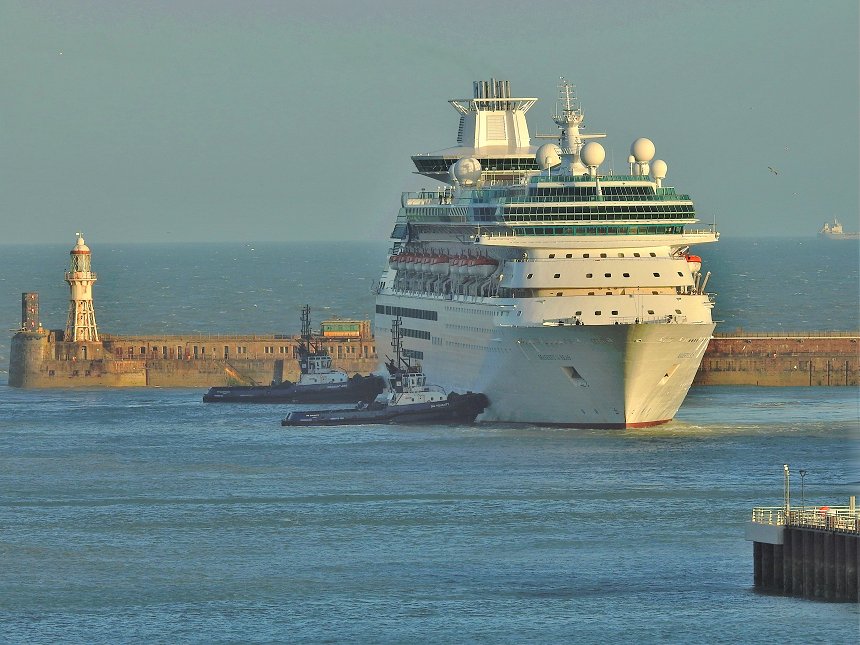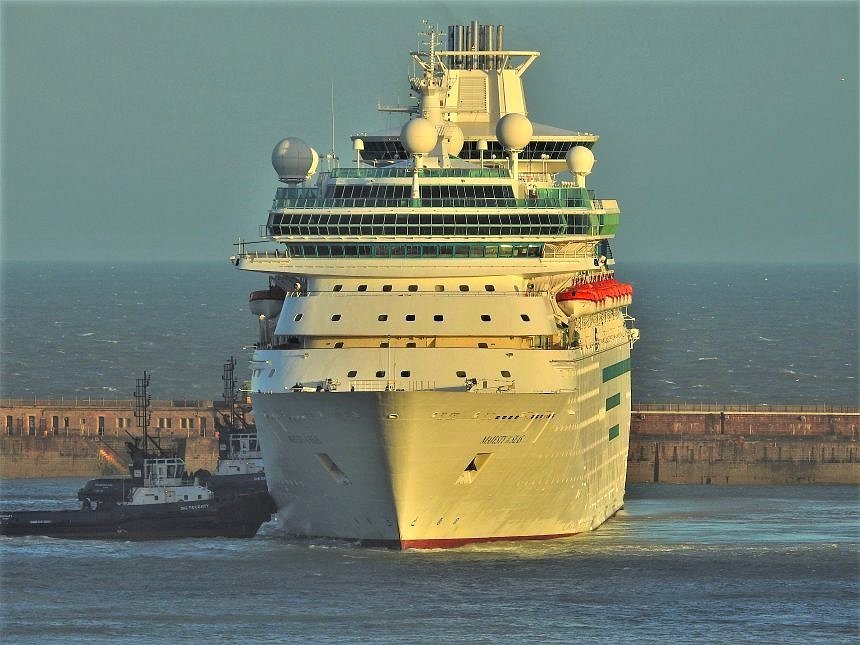 Majesty of the Seas: We go back to Sunday evening now and the pictures above show Majesty of the Seas coming about after just having left the Cruise Terminal. Just out of shot to her right is the Disney Magic to give you an idea of her position. Just catching the late sunshine as she left...time of first pic 20.15
Then we see her below after leaving the Port via the eastern exit...catching the warm colour of the evening sun as she goes on her way.... and in the picture you can also see the returning pilot.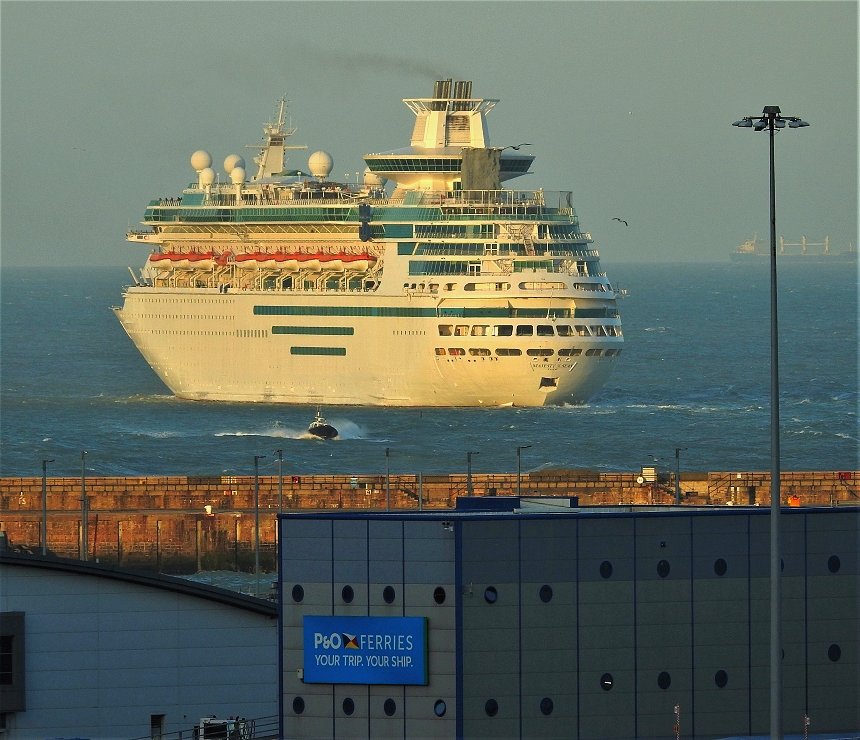 Thanks Brian...yes Arcadia in Port and also now Empress of the Seas, and of course still here...Disney Magic.
PB
Wednesday, 1 July 2020 - 05:18
Post 7095
brian dixon, dover
according to the ais the arcadia is on its way to dover

Tuesday, 30 June 2020 - 14:36
Post 7094
Sea News, Dover
As promised and following along from the previous post, some pictures now of Pacific Reefer leaving Port a few days ago...heading back to the Americas no doubt, on a fine fresh evening..
Here we are...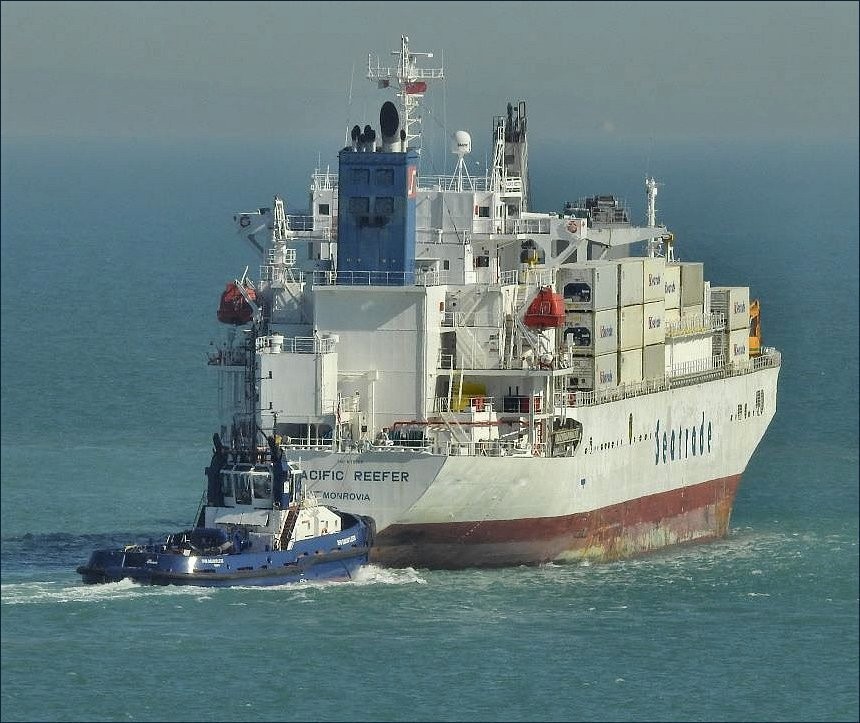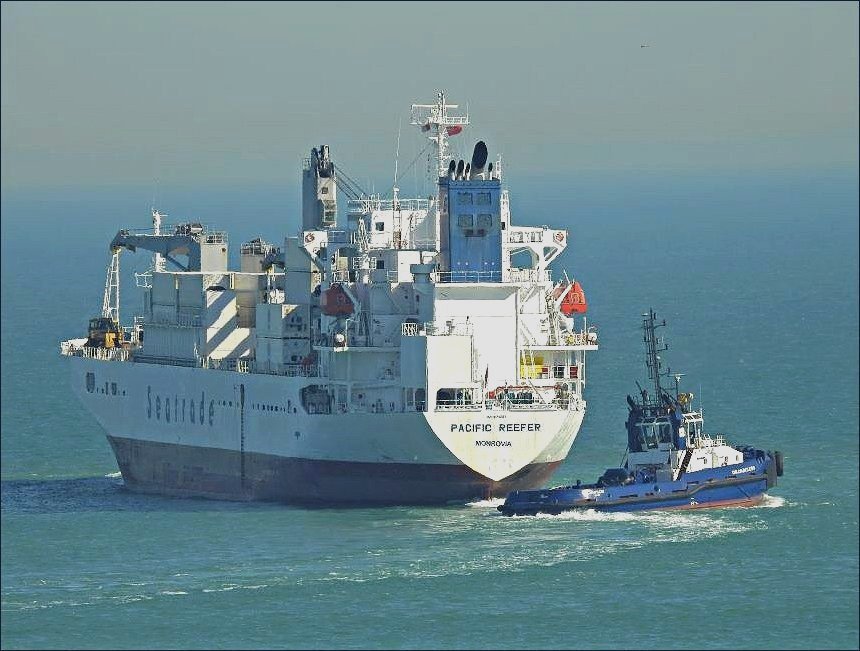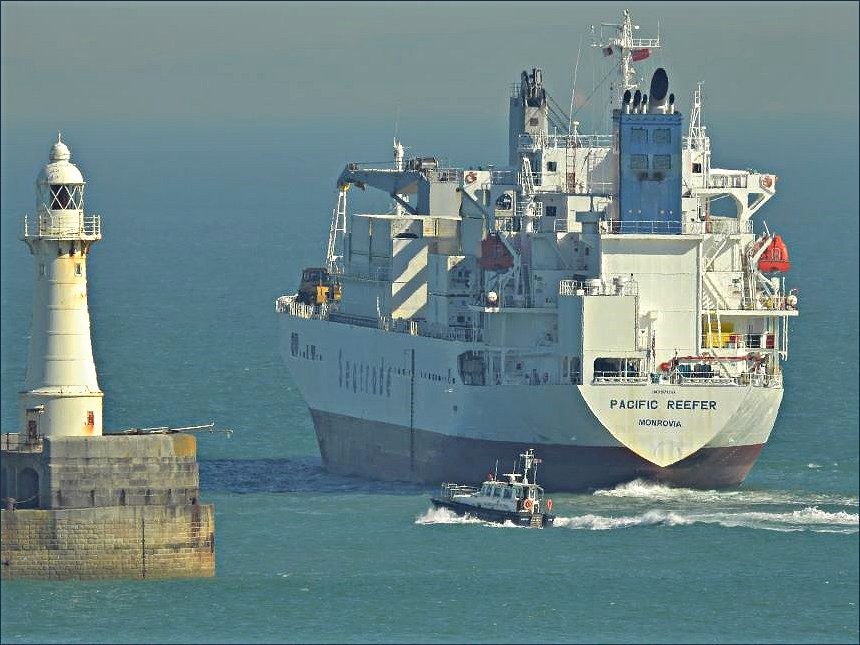 Pacific Reefer.
A picture below of Majesty of the Seas with tug...just readying for departure a couple of evenings ago. It was a fine colourful evening...lots of colour as she turned and came across the Port, will have pictures of that up next...all being well.
Also in shot of course, the Disney Magic.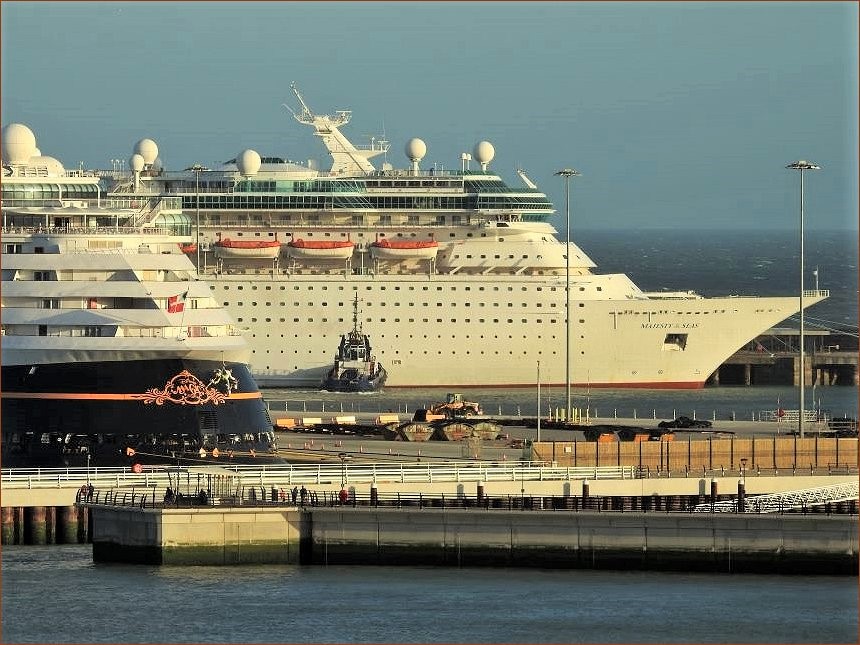 You can see the people enjoying themselves on the new pier there,...surrounded by cruise ships.
PaulB
Tuesday, 30 June 2020 - 06:06
Post 7093
Sea News, Dover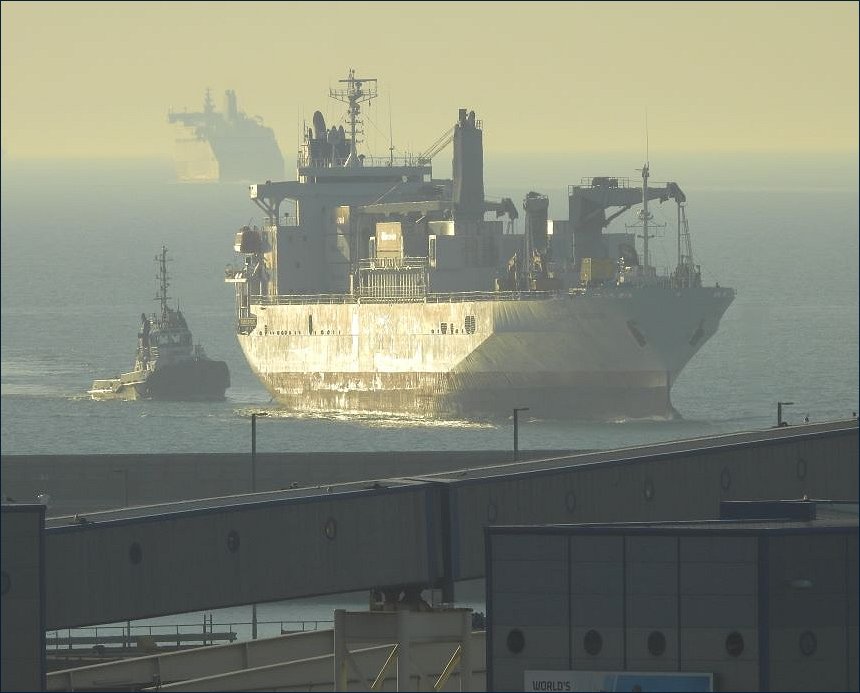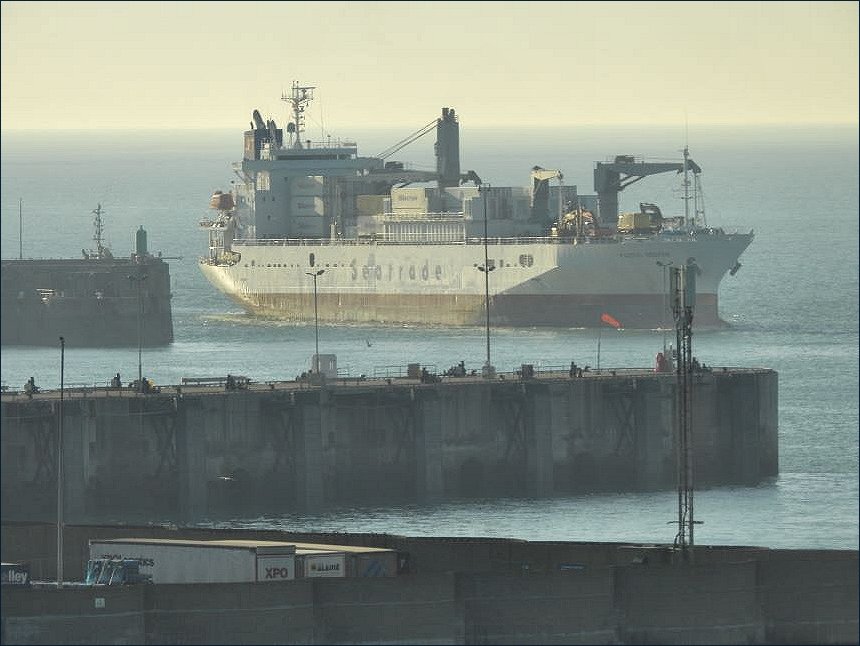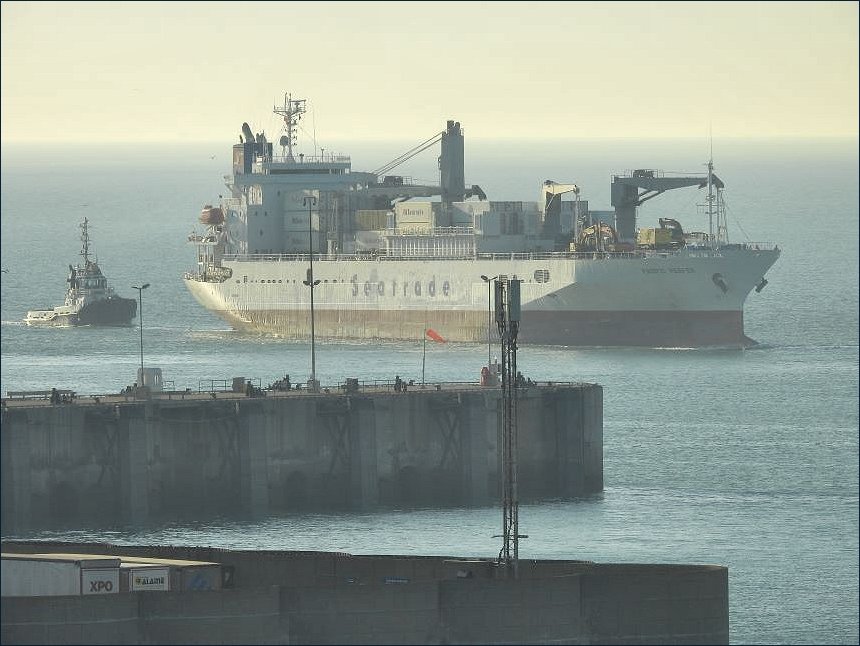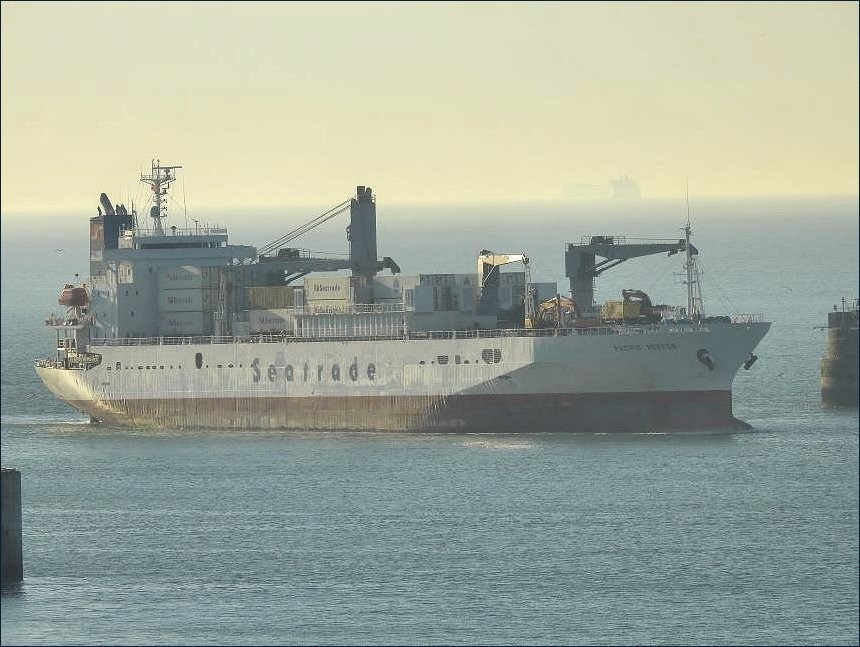 A sequence there of the Pacific Reefer arriving with us again here in a murky-ish Dover a few days ago...on the 25th to be precise. She came into Port shortly after Majesty of the Seas attracting the same sort of dazzling light as seen in the post below number....7087....although a tad later and a tad murkier.
Have some nice pix of her leaving later that evening...will sort, a bit behind schedule here as you can see..
And now the latest piece from our MP Natalie Elphicke...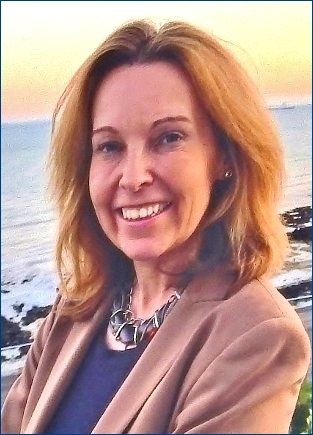 Dame Vera deserves special recognition
____________________________________
Dear Mr Boland,
Dame Vera Lynn celebrated our White Cliffs with her famous song for the fighting troops back in 1942. Following her death last week, I have called for Dame Vera herself to be celebrated here in White Cliffs country with a lasting memorial.
The Forces Sweetheart did much for our area. In her later years she played a critical part in our successful campaign to stop our Port from being sold off to the French or whoever. It was her support and visit that helped to boost our local campaign into a national issue. A lasting memorial would be a fitting way to recognise her special contribution and connection to our community.
A "Dame Vera Lynn" building, square, road, statue or other feature would be a welcome addition to the exciting local recovery plans for our area. I spoke about these plans in Parliament last week. We are an area that could see a jobs and business boost from Brexit from the trade and customs opportunities as well as enhanced border controls. I am keen to see this work progress at pace so that we can make the best of the opportunities on offer.
Much progress has been made in recent years to reverse the decline of Dover town centre. Burlington House and the old multi-storey car park were torn down, a new shopping centre rising in their place. Ambitious plans that have been in development for the next stage of our town are now taking firmer shape, plans for a state-of-the-art aerial transport from the Port to the Castle, top class hotel, new marina, revamped Market Square and much more besides.
There is no doubt that the next period will be economically challenging following the pandemic, so getting pounds in our pocket right here and now will be critical. Thats why the Government has already changed planning and licensing rules to accommodate different ways for pubs and other businesses to operate as they are set to re-open within days, as well as given more than ?21 million in cash grants directly to our local small businesses in recent weeks.
Millions of people pass through Dover in ordinary times. Our beaches and world class attractions are a big draw. We must work together over this next stage to find new and effective ways for people who want to earn money to do so. From wedding venues to days out to short breaks, we have so much to offer.
Its why I welcome the decision by the district council to set up a ?2.5 million town centre fund as part of the local recovery plan we have been working on recently. It is vital that we continue to support small businesses as much as possible.
This has been an incredibly difficult time. But if we get the recovery right, I believe our area can continue the progress we were making before the pandemic.
Let us emerge stronger than ever before, flying like bluebirds over the White Cliffs of Dover.
NATALIE ELPHICKE MP for DOVER and DEAL

Monday, 29 June 2020 - 06:55
Post 7092
Mike J., Dover
Departure of MAJESTY OF THE SEAS for the Solent, dusk Sunday.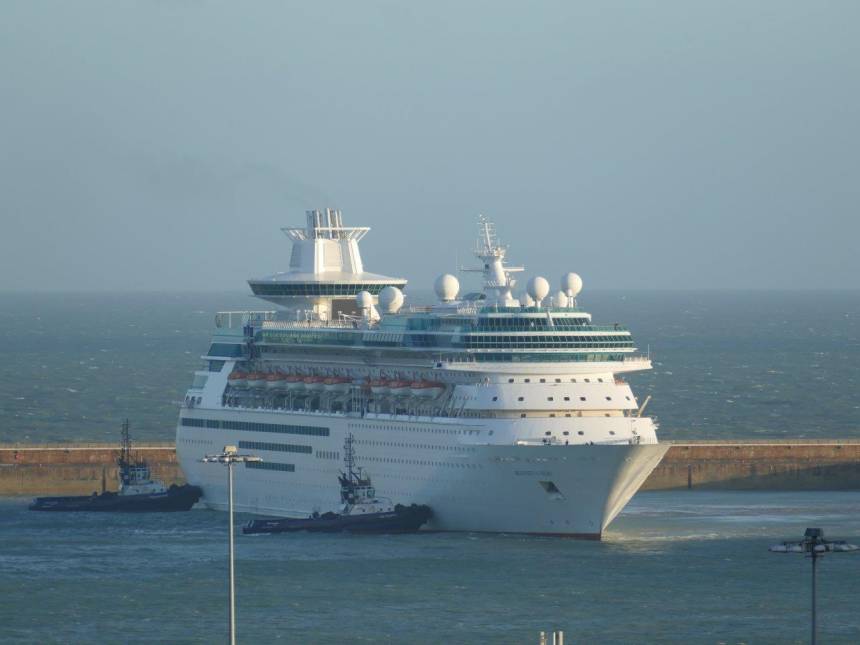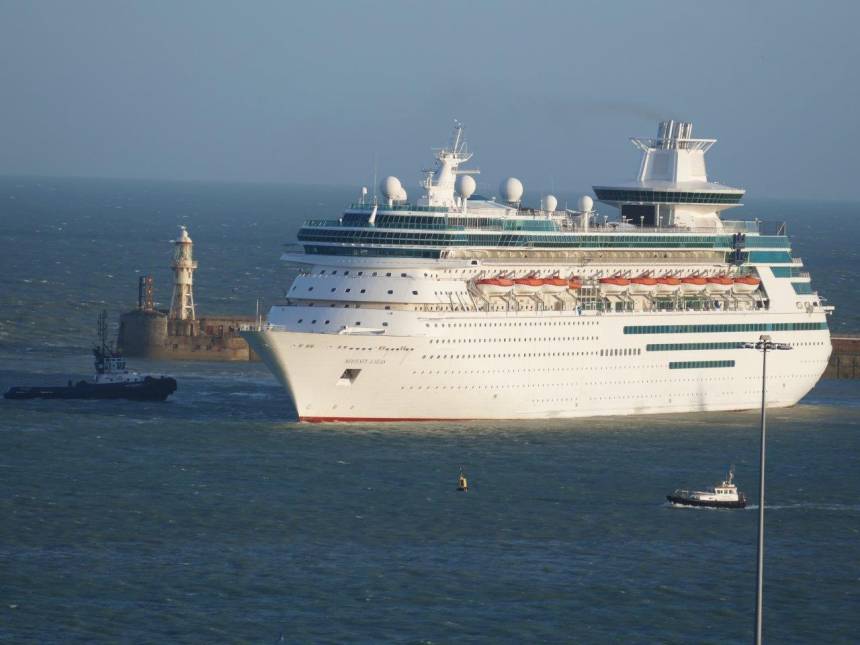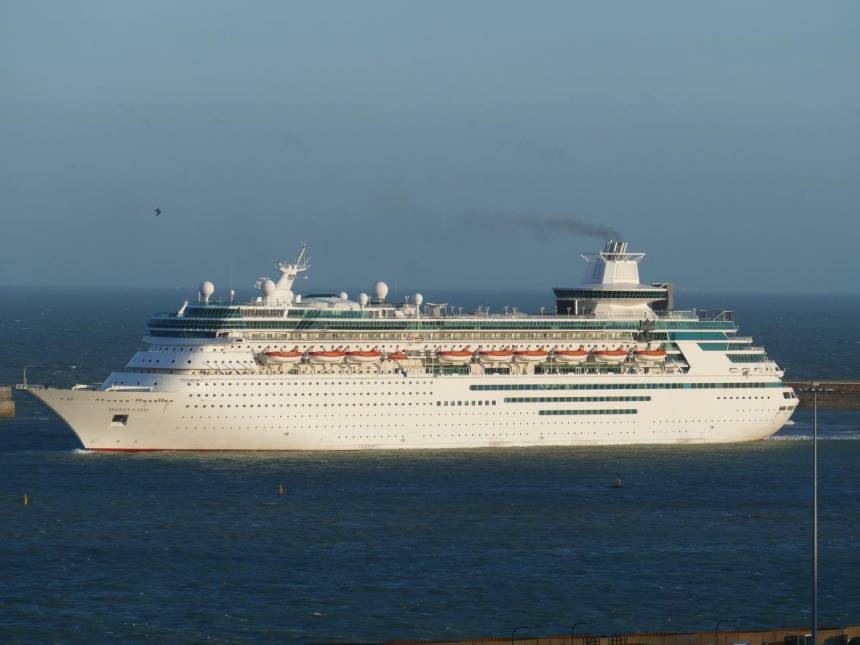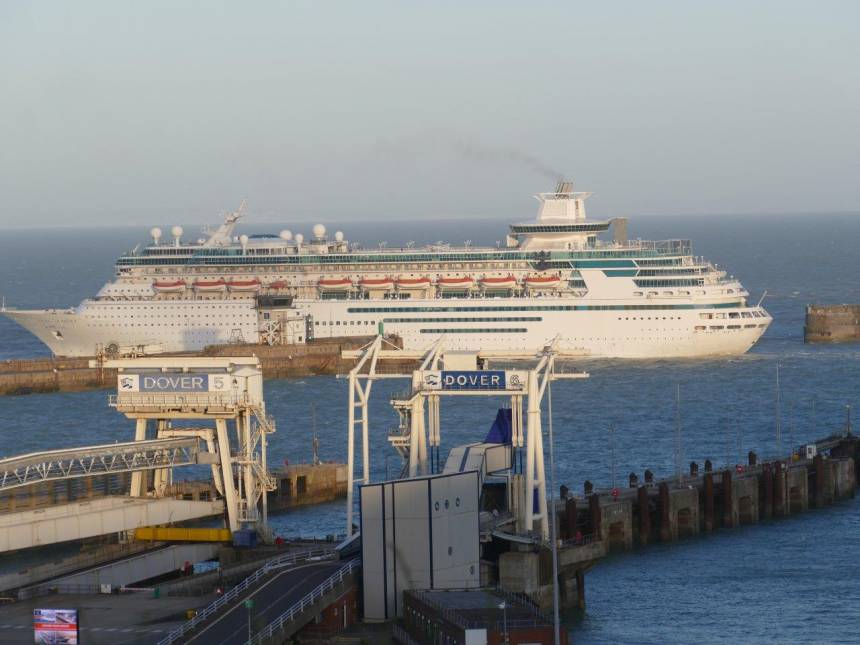 Monday, 29 June 2020 - 04:49