Friday, 20 May 2022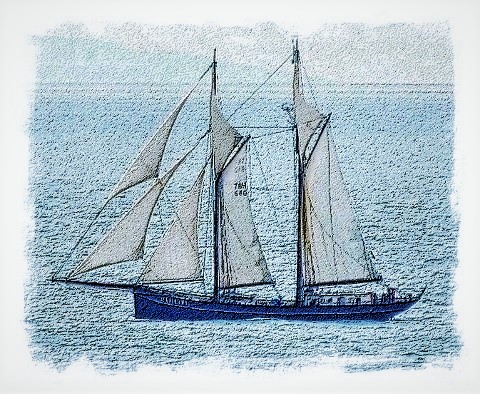 WWW.DOVERFORUM.COM/SEA-NEWS
Sea Pictures from DOVER ....333 plus pages to trawl through now..use Search Engine just below.
All pictures copyright of owners. Editor : Paul Boland - dover7@msn.com
Post 7129
Sea News, Dover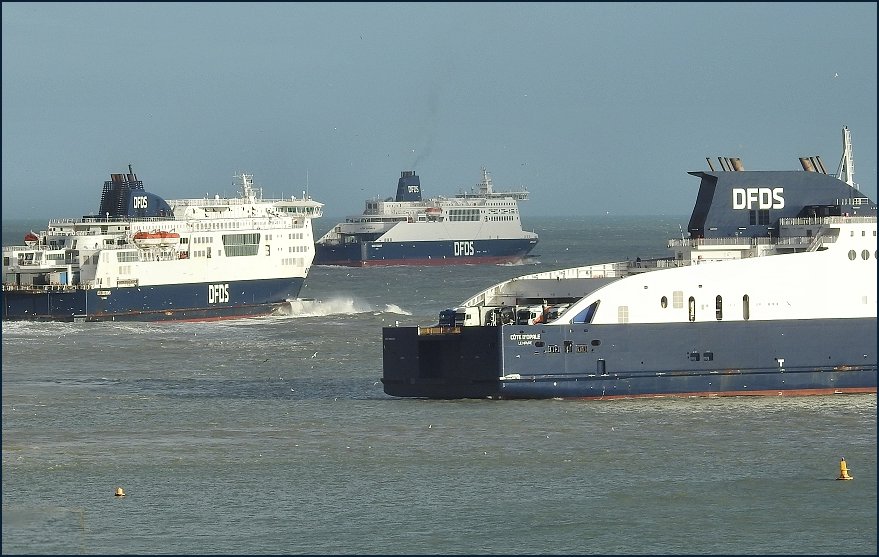 Just to add that extra pic above there (following along from the post below).... all DFDS this time.
Left to Right. Cote des Dunes, Dover Seaways, Cote d'Opale ....
Tuesday, 22 February 2022 - 20:13
Post 7128
Sea News, Dover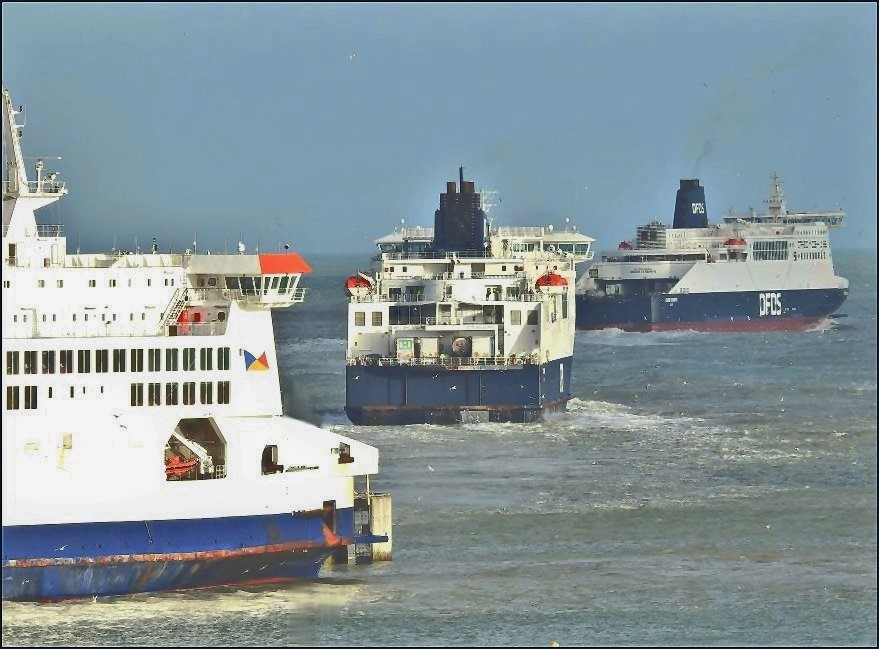 The Charge to France:
After nightmare weather conditions, with three very nasty storms to deal with recently, the ferries were delighted to get back into full swing as convoy-like they head for France above. The ferries mostly kept running despite the abysmal conditions but had, we understand, just one pause during Eunice....
Picture taken yesterday monday;
Left to Right: Pride of Kent (P&O) Cote des Dunes (DFDS) Dover Seaways (DFDS)
Tuesday, 22 February 2022 - 19:46
Post 7127
Sea News, Dover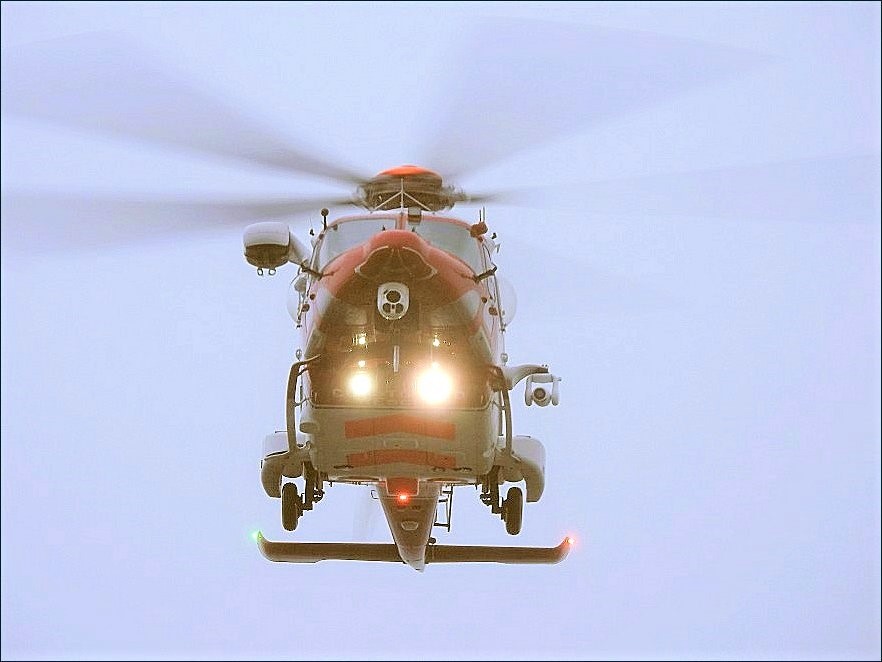 HM Coastguard Helicopter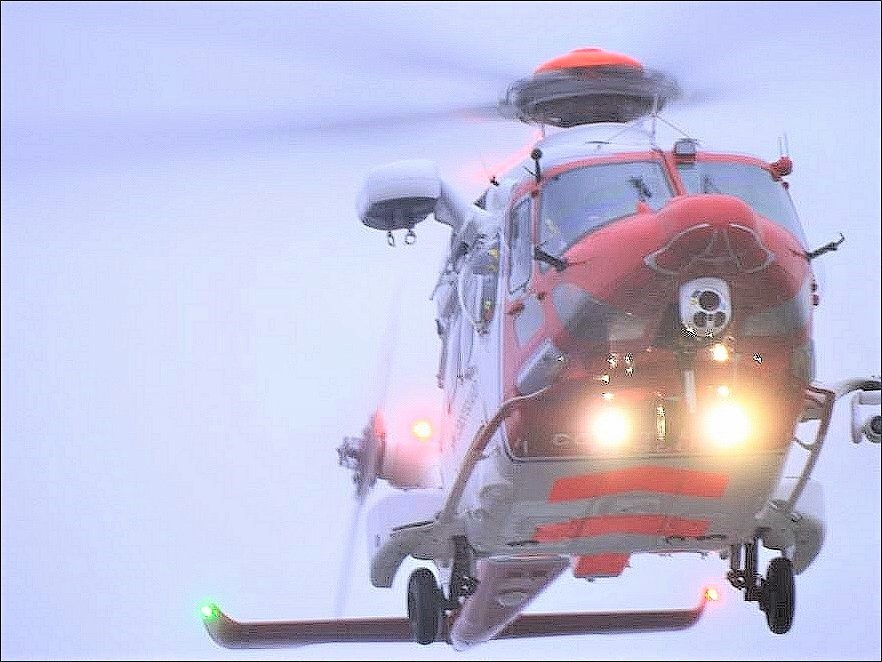 The pictures show the HM Coastguard Helicopter approaching slowly through the deep gloom on a wild blustery Sunday. The guys appeared to be searching...as they do. They reached the Sea News 'observation tower' at mid harbour Dover having slowly come up along the coast from the cliffs, and then pulled over towards the Castle...wavering in the wild wind...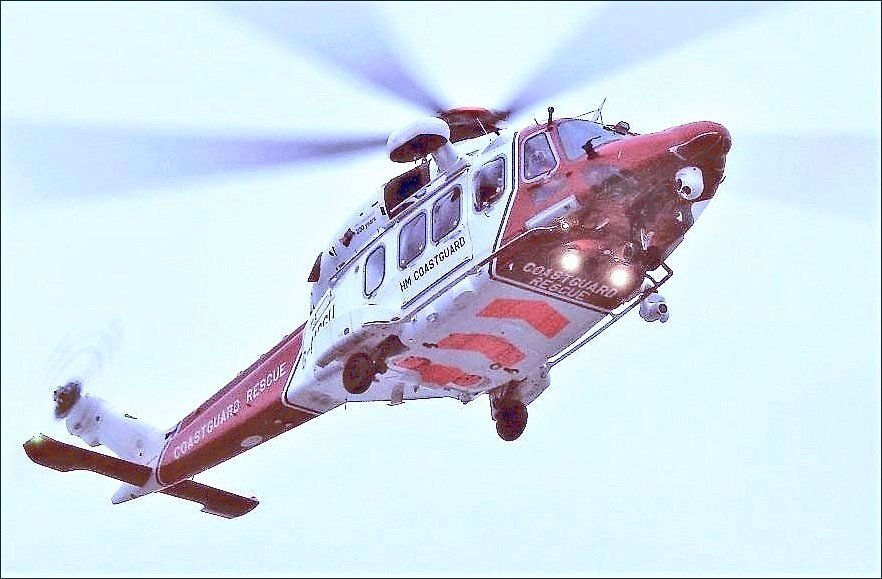 The third pic, showing the helicopter overhead, went a wee bit too dark in the gloom as the camera pointed directly upwards, so needed brightening up a tad...hence the slight difference in tone...
Date of Pictures: Sunday 20 February
Time of Pictures : 16.10 (or ten minutes past four)
Tuesday, 22 February 2022 - 06:04
Post 7126
Sea News, Dover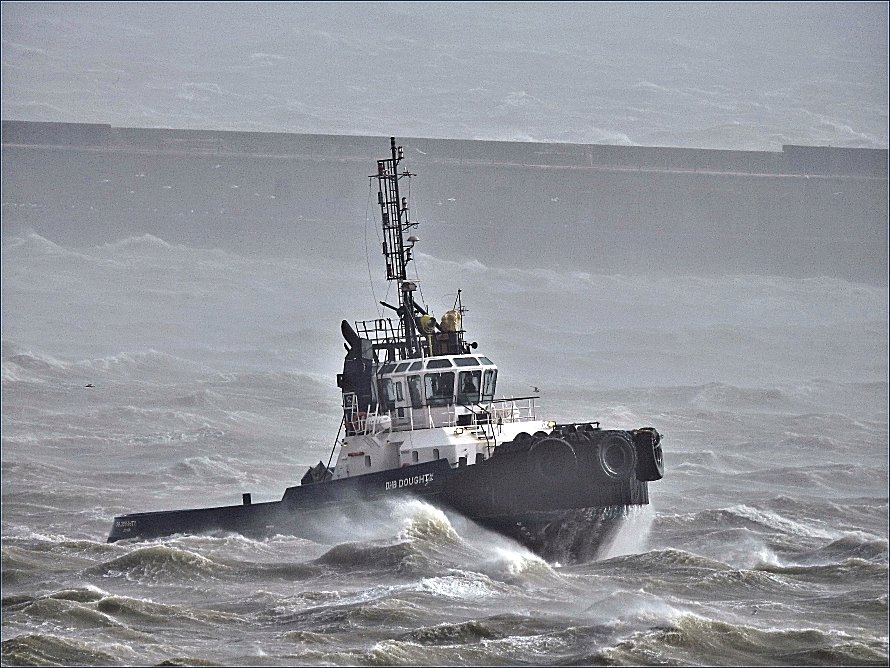 Storm Eunice: Another picture to add there...this time showing a closer shot of the tug Doughty working it in the fierce wind...you can see the struggle there. The harbour wall askew as yours truly couldn't hold the camera steady. We understand, all too grimly, that there is another storm on the way....well.... batten down the hatches yet again...
See also below....
Monday, 21 February 2022 - 07:40
Post 7125
Sea News, Dover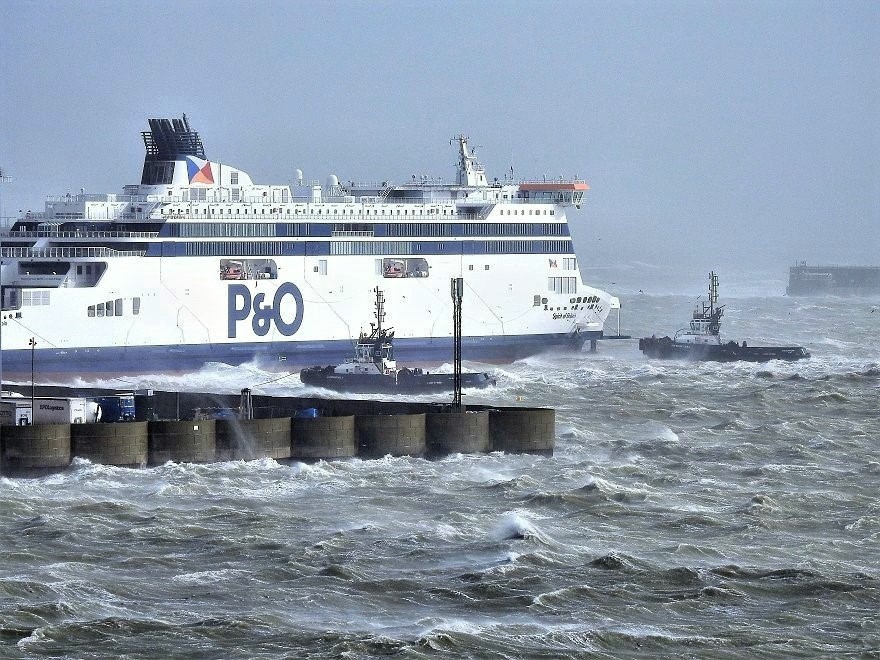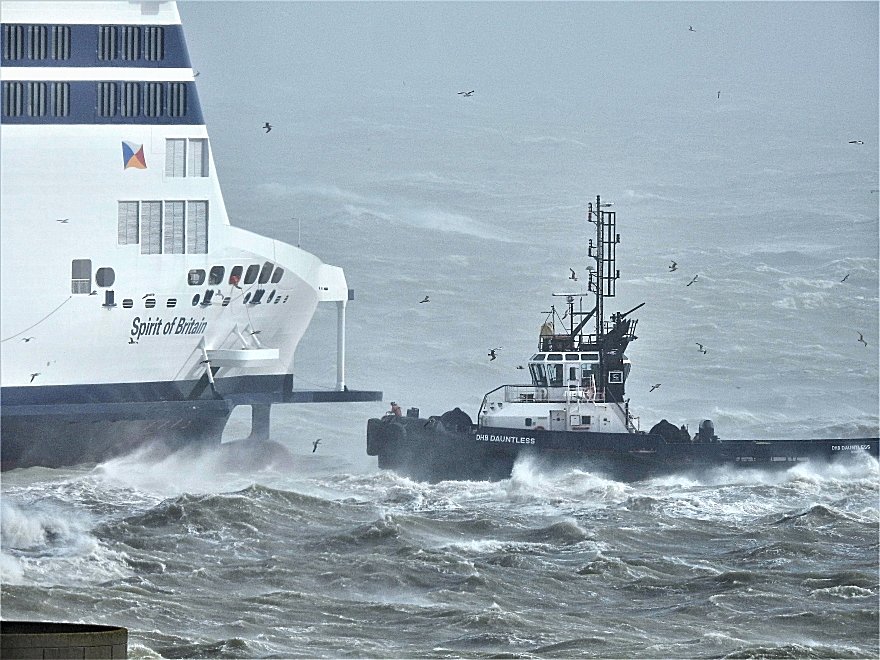 Storm Eunice is already upon us in the shots above and you can see the ferry Spirit of Britain still intending to carry on...it really is the spirit of Britain! Both tugs lending much needed assistance as she fights to break free from pier Dover 9 in the teeth of the powerful howling gale.
Pictures taken at 12.30 on Friday the 18th.
Tugs: Doughty and Dauntless
...and they needed to be doughty and dauntless...
Sunday, 20 February 2022 - 15:40
Post 7124
Sea News, Dover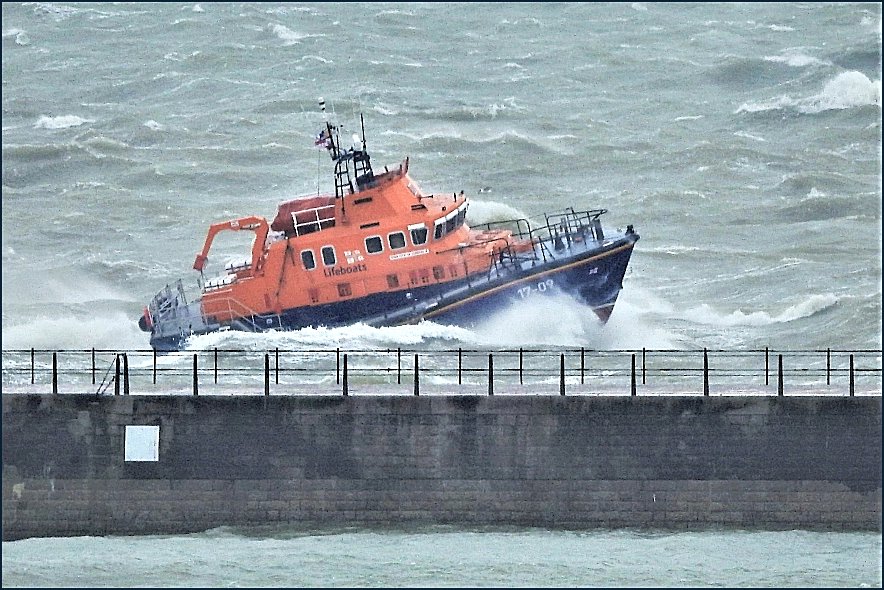 Dover Lifeboat:
Just adding a final shot from the Lifeboat sequence above there...we just took a short burst of pix before she disappeared temporarily out of our immediate vision .... finally re-entering Port a short time later. Other pictures below...
Saturday, 19 February 2022 - 07:05
Post 7123
Sea News, Dover
DOVER LIFEBOAT in Wild Weather action....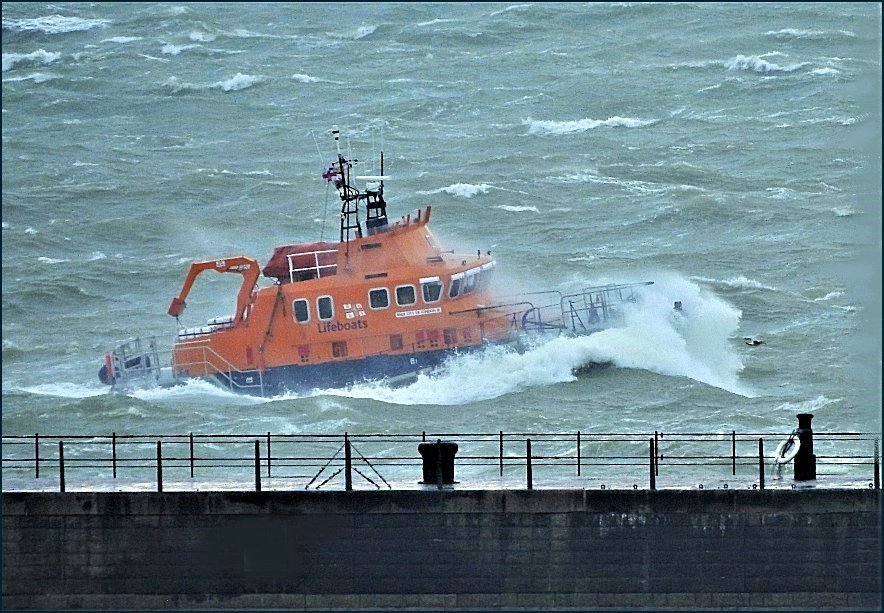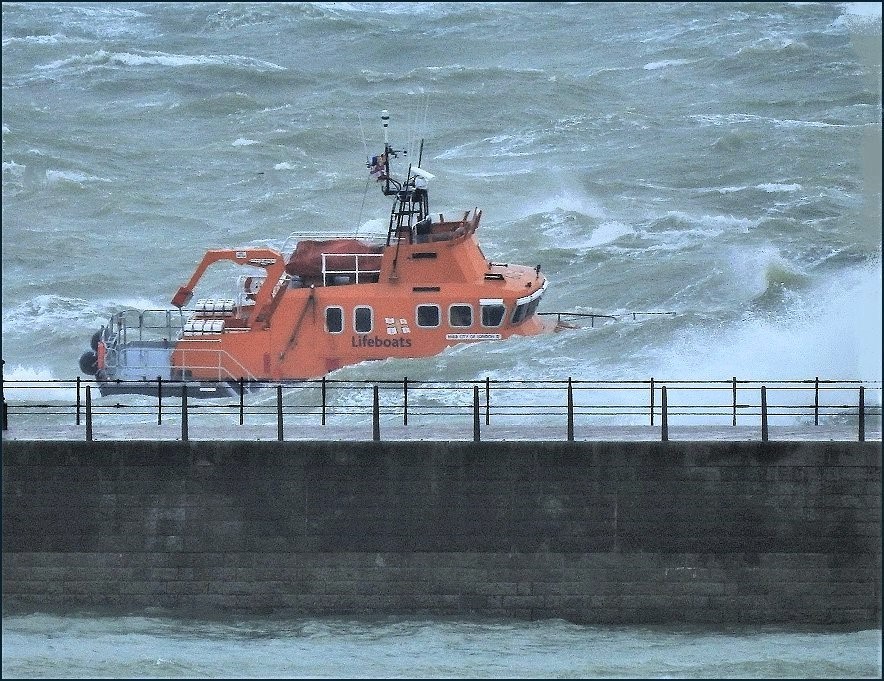 Dover Lifeboat: These pictures were taken earlier this week as the Dover Lifeboat battled to return to Port here in Dover in some fierce weather. The wild weather goes on of course...with storm force winds approaching as we write, courtesy of Eunice, these pictures are very appropriate at this time. The Lifeboat guys do a great job, let's hope they all stay safe in the appalling conditions.
Friday, 18 February 2022 - 06:07
Post 7122
Sea News, Dover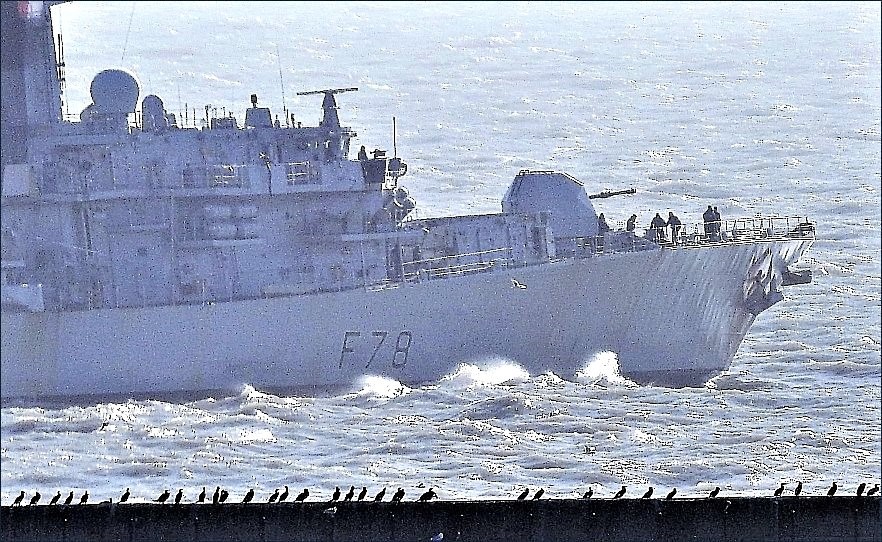 HMS KENT departs DOVER - The Cormorants lingering on the Port's breakwater had the best view ....
Wednesday, 16 February 2022 - 08:02
Post 7121
Sea News, Dover
HMS KENT MOVES AWAY.......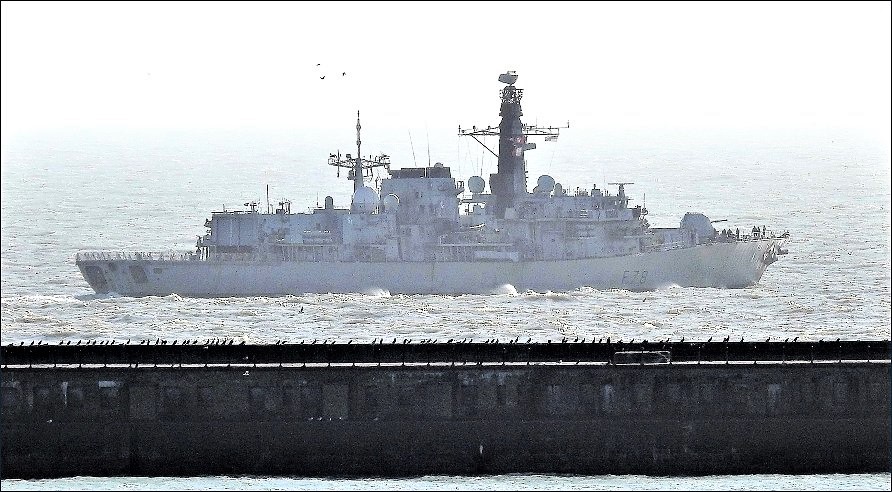 We see the Royal Navy's HMS Kent moving away in the pix today...she left mid-morning monday (14 Feb) following a three day stay. Alas she left during a dazzling spell of light on the water so pix were difficult but we captured her hazily in the two shown here, and we may have a close up later if its workable.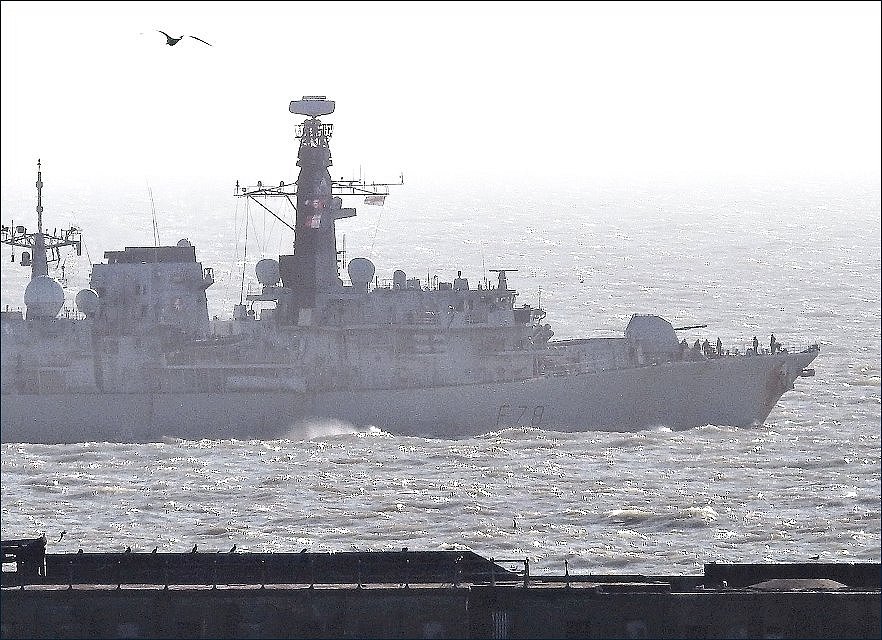 Also just to add this extra one below showing a longer range shot of Lila Houston ( see also the post below ) making her distant way to Vlissingen ....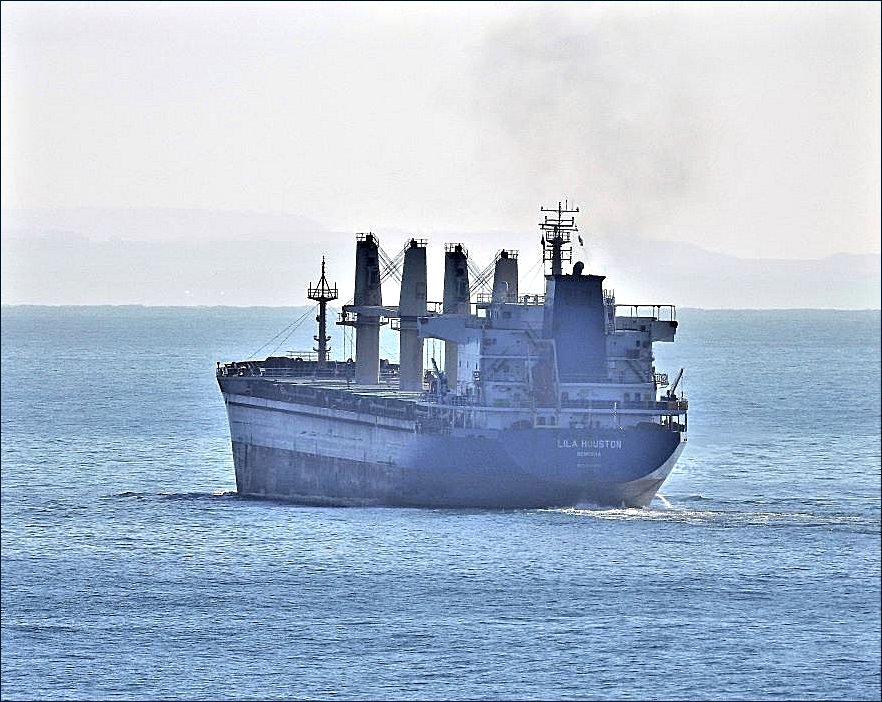 Tuesday, 15 February 2022 - 07:24
Post 7120
Sea News, Dover
LILA HOUSTON ONCE AGAIN...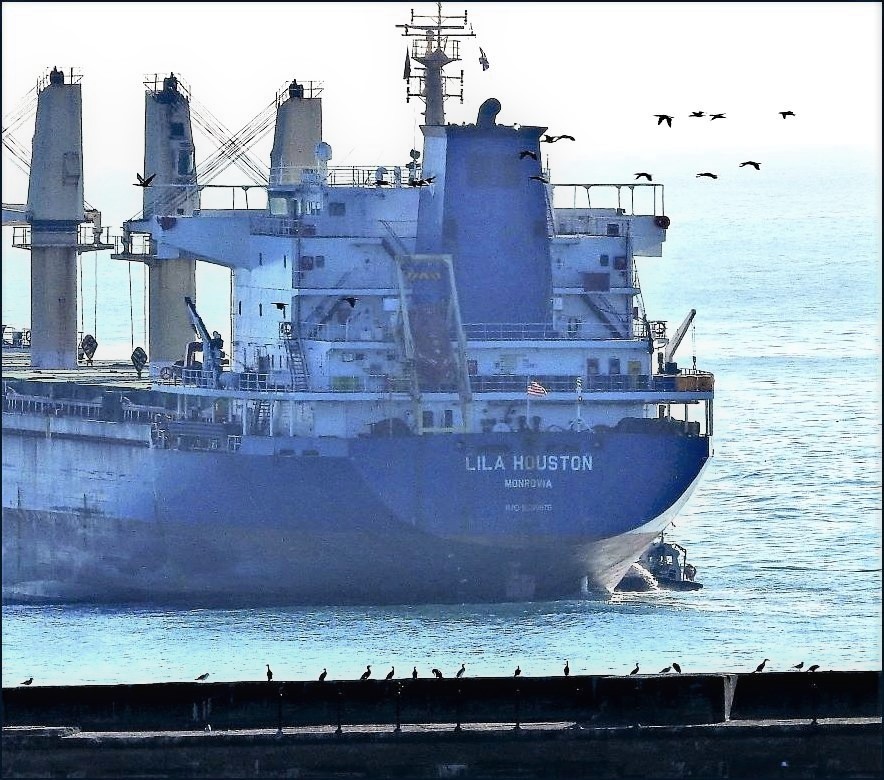 Bulk carrier Lila Houston sets off for Vlissingen on misty Friday 11th after a long stint in Port here. You can see her above there causing some mild havoc and disturbance to the sleepy cormorants on the breakwater (hundreds of them nowadays). Bottom right you can just see the pilot boat readying to depart..... another job well done...
Sunday, 13 February 2022 - 17:44
Post 7119
Sea News, Dover
HMS KENT ARRIVING PORT of DOVER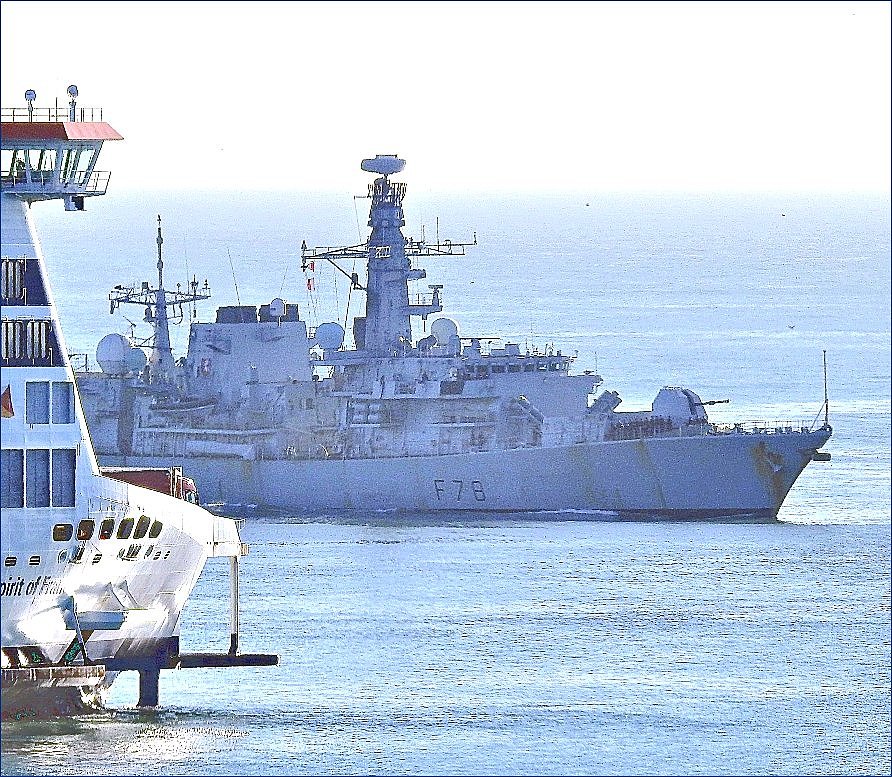 Royal Navy Arrival : HMS Kent pictured above entering the Port on Friday Feb 11.
Port of Dover Chief Executive, Doug Bannister, said: The Port is delighted to welcome HMS Kent back to Dover and her home county this weekend for the first time since 2020. We are pleased to be hosting the ship and her company as they conduct engagements with community groups, including the Sea Cadets, and visit local sites such as Dover Castle.
HMS KENT is the 12th Ship to bear the name. She was built in Clyde, Scotland, and was launched on the 27th May 1998 by Princess Alexandra of Kent.
Saturday, 12 February 2022 - 07:34
Post 7118
Sea News, Dover
WORKBOATS DOVER HARBOUR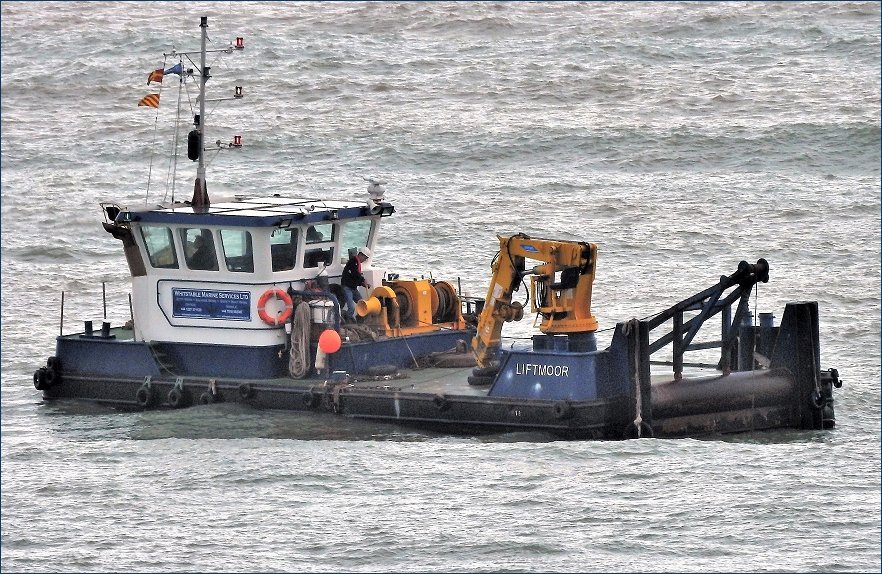 As promised the close up shot above of the hard working Liftmoor...see below....
Friday, 11 February 2022 - 17:56
Post 7117
Sea News, Dover
WORKBOATS DOVER HARBOUR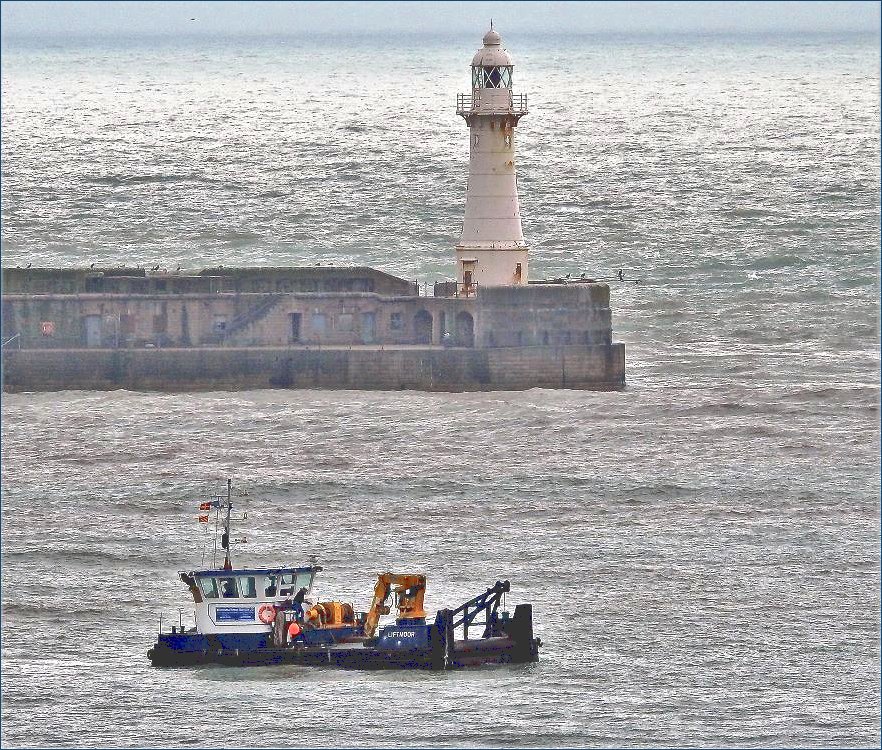 The Whitstable Marine Services Ltd workboat Liftmoor as seen above, was busy working in the harbour in recent days...
good to get a pic of that one, we aim to have a closer shot shortly too....
also busy in recent days the familiar survey boat Diana shown below...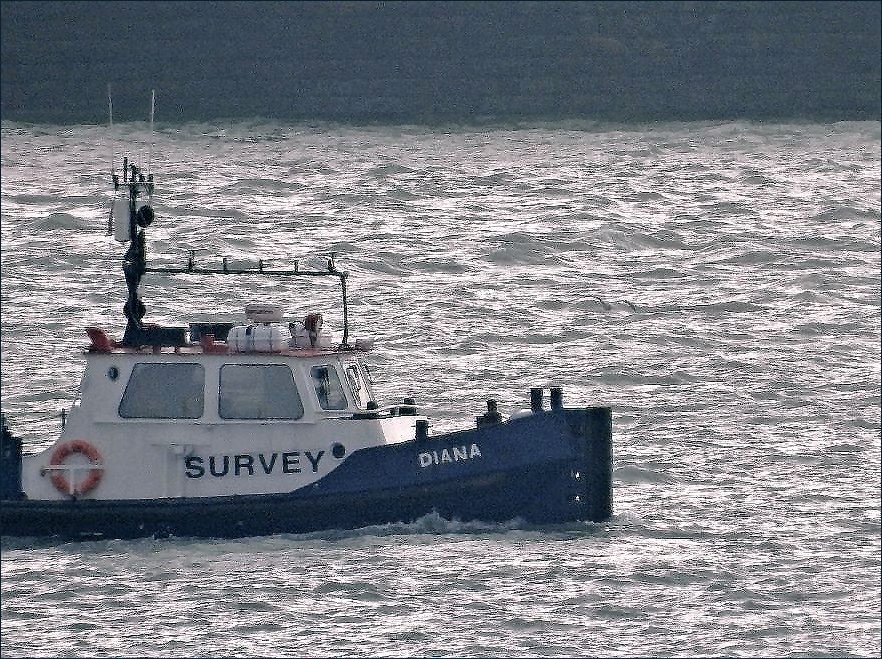 Friday, 11 February 2022 - 08:01
Post 7116
Sea News, Dover
Sikinos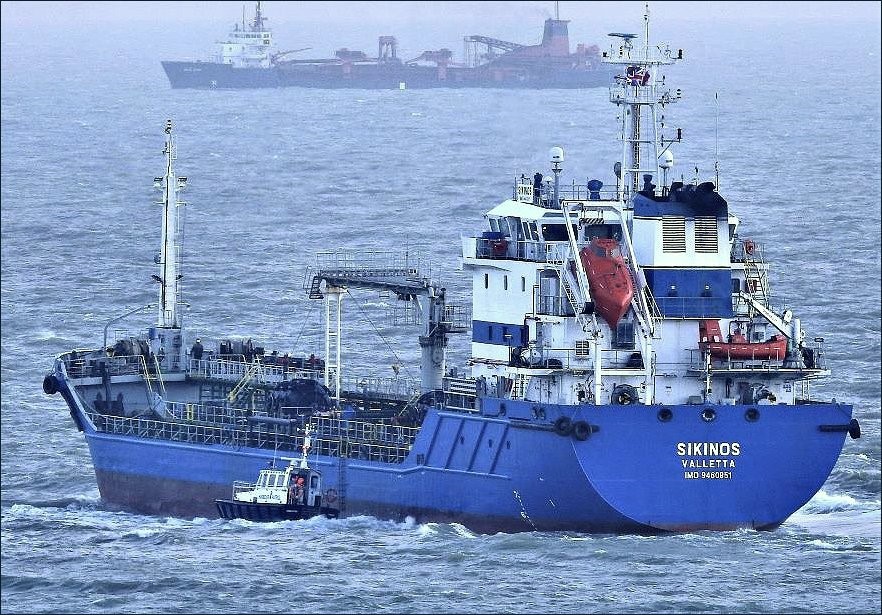 Sikinos; The missing Sikinos photo from the earlier post (7114) now re-done...hopefully... You can see her there exiting the Port of Dover at approx 16.40 Monday in misty murky conditions (Feb 7) as she heads for Zeebrugge in Belgium. Pic not the best quality but we're blaming the conditions...(!)
Thursday, 10 February 2022 - 06:08
Post 7115
Sea News, Dover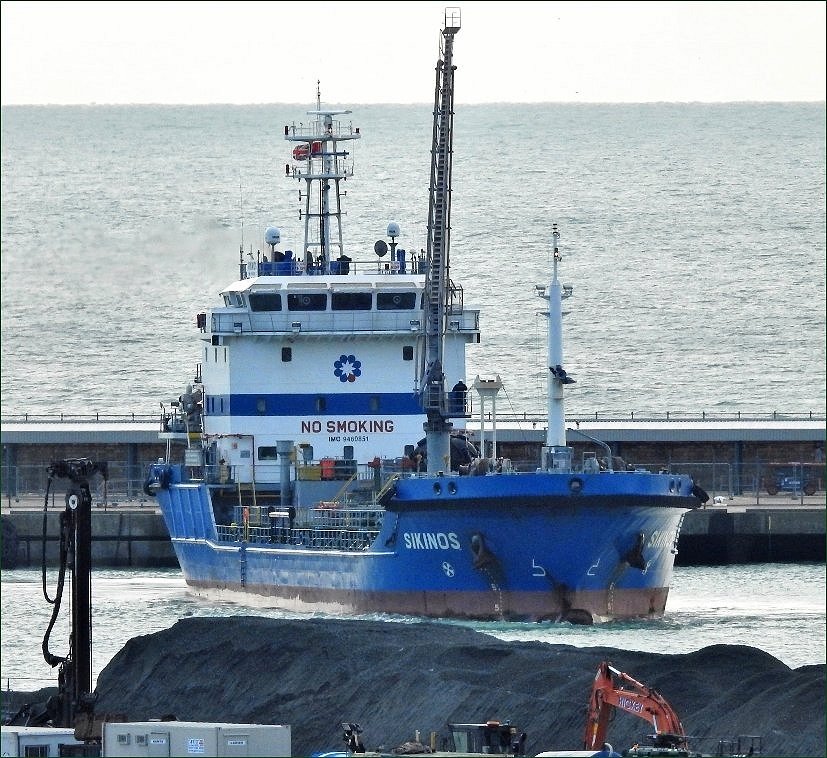 An extra one of Sikinos above there from a former time to make up for the loss of the shot below...
Wednesday, 9 February 2022 - 08:35
Post 7114
Sea News, Dover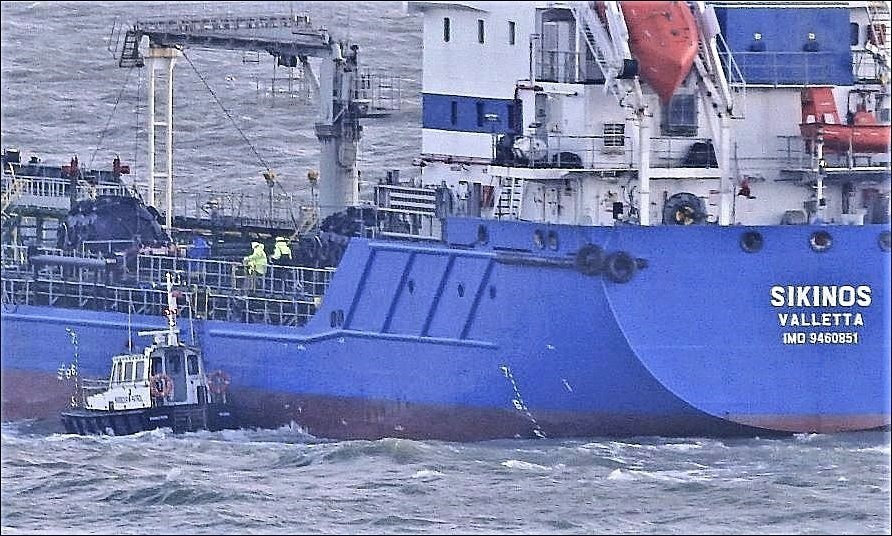 Pictures above there of oil products tanker Sikinos leaving the Port here in Dover late-in-the-day monday (Feb 7). Time around 4.40 as light faded and gloom gathered. The second zoomed-in picture there added, as a tad later spotted the pilot about to depart Sikinos...Sikinos is a fairly regular visitor here nowadays supplying bunkering services.
Update: apologies.. one of the pictures deleted as it reproduced poorer than expected. Will see if fixable.
Wednesday, 9 February 2022 - 07:22
Post 7113
Sea News, Dover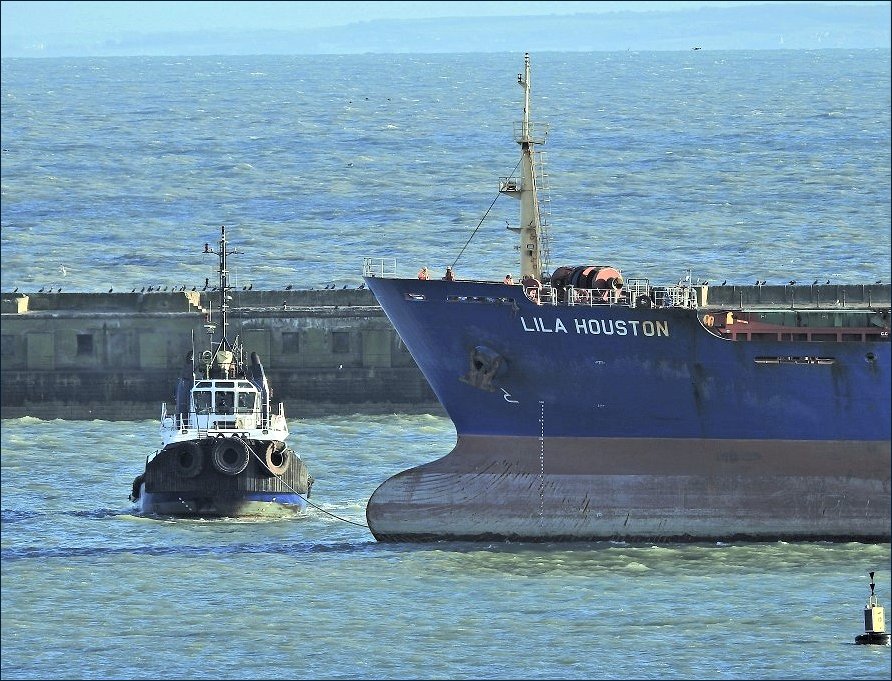 It suddenly got a bit brighter as Lila Houston made her way across the harbour as you can see above there, so bright even the rolling hills of France came shadily into view in the far background.
The picture below taken the following day. Its a bit of a yawn-inducing pic but it shows the length of the Lila (180 metres long) stretched out at the far Eastern Arm of Port. Was able to get the shot after all the ferries temporarily vacated...somewhat unusual to have all ferry berths empty so took advantage. We understand its the largest cargo ship ever to visit the Port.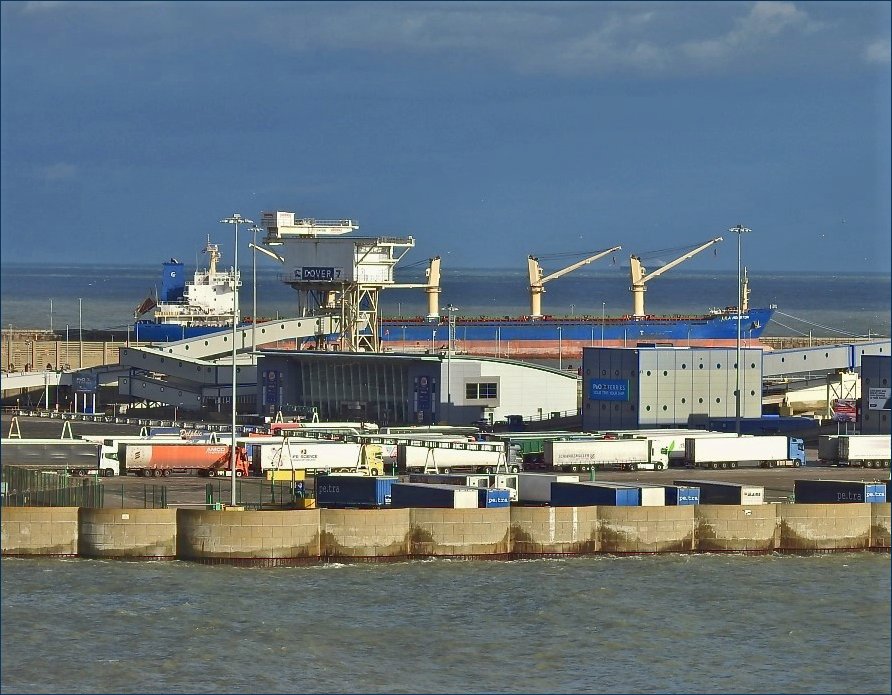 More below....
Tuesday, 8 February 2022 - 07:40
Post 7112
Sea News, Dover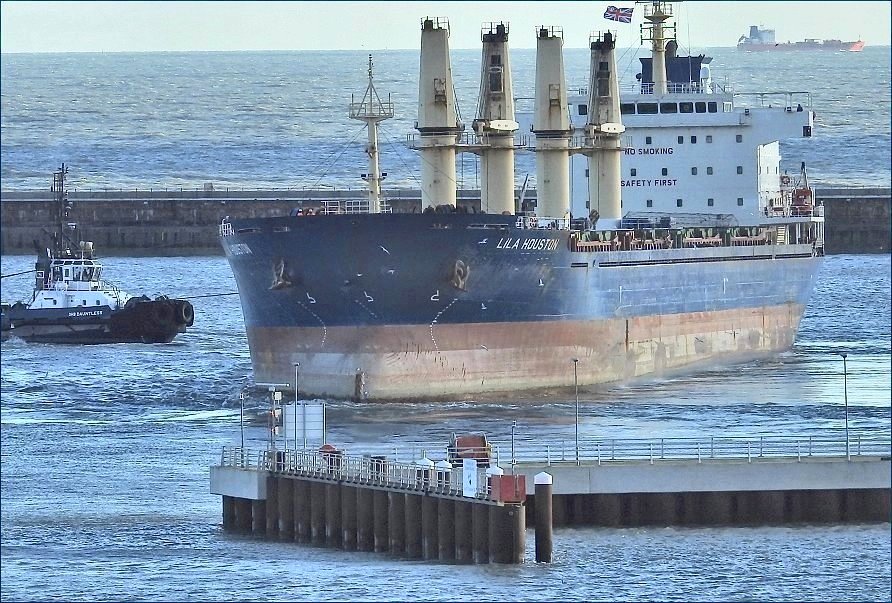 Lila Houston moving from cargo pier WD4 to the Eastern Arm, Port of Dover. See below also.
Sunday, 6 February 2022 - 16:58
Post 7111
Sea News, Dover
After a long stint LILA HOUSTON is captured here moving away from the new cargo terminal WD4 a couple of days ago ( just checking .... Friday ) with tugs Doughty and Dauntless lending the ever dependable assist....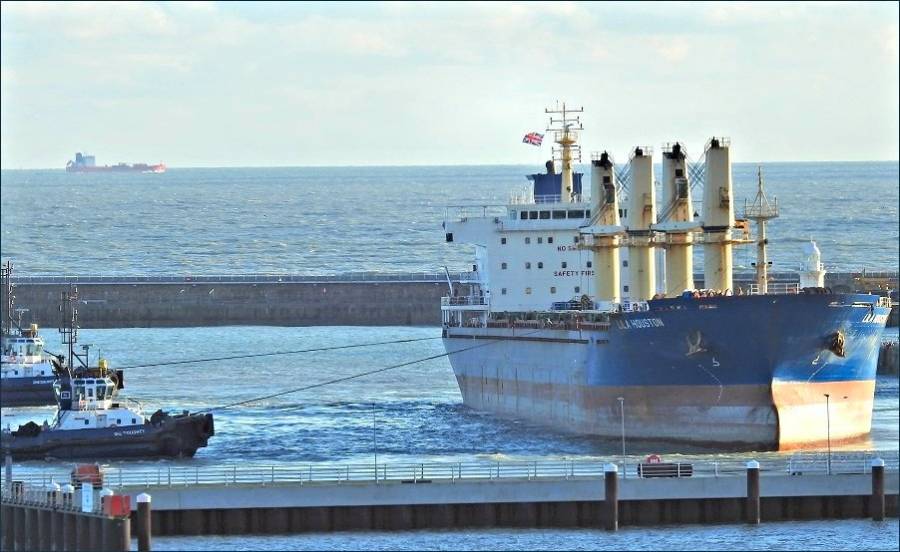 Lila Houston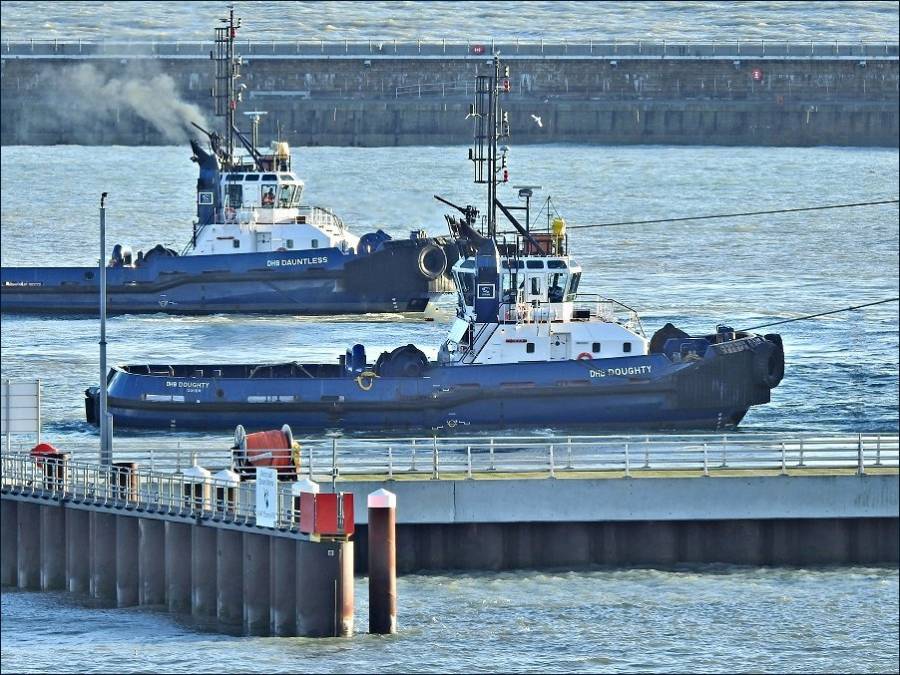 Lila Houston moved over to the Eastern Arm of the Port and is still there as we speak....
Sunday, 6 February 2022 - 07:15
Post 7110
Sea News, Dover
DOVER AND THE BRIDGE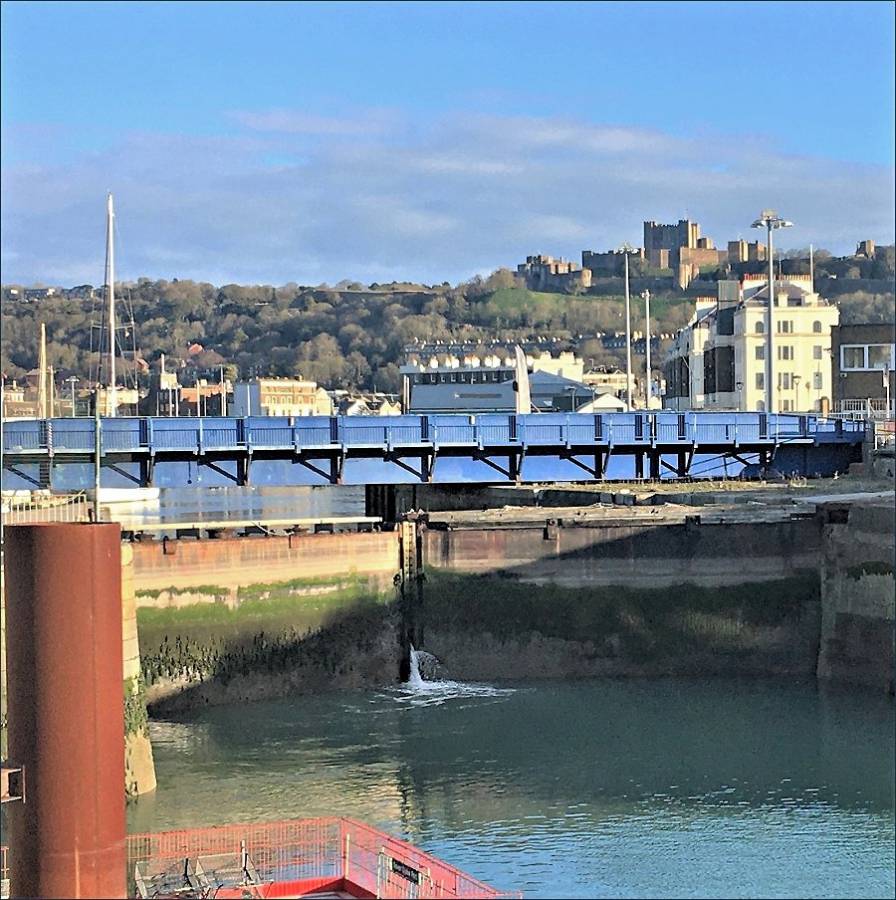 Well there we are again, the same newly re-opened bridge but from a different and wider angle...showing the striking Dover Castle in the far distance .... pic taken a few minutes after the one below on a fine colourful February morn...
See post below for Port message.
Friday, 4 February 2022 - 15:54