Friday, 20 May 2022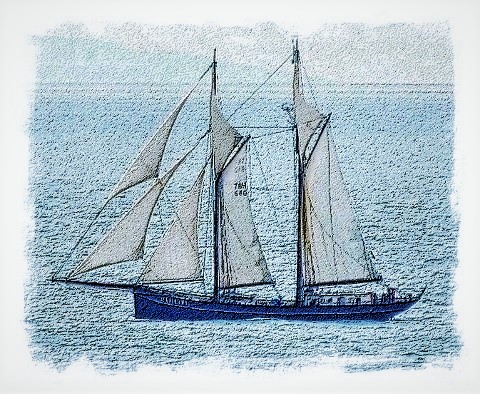 WWW.DOVERFORUM.COM/SEA-NEWS
Sea Pictures from DOVER ....333 plus pages to trawl through now..use Search Engine just below.
All pictures copyright of owners. Editor : Paul Boland - dover7@msn.com
Post 7149
Sea News, Dover
As you would expect the P&O job nightmare got much media attention. The pic below, not the clearest, but it shows well known travel writer Simon Calder reporting this morning Thursday. One presumes it's for the BBC as we have seen him regularly on there.... there were numerous other tv crews covering the story....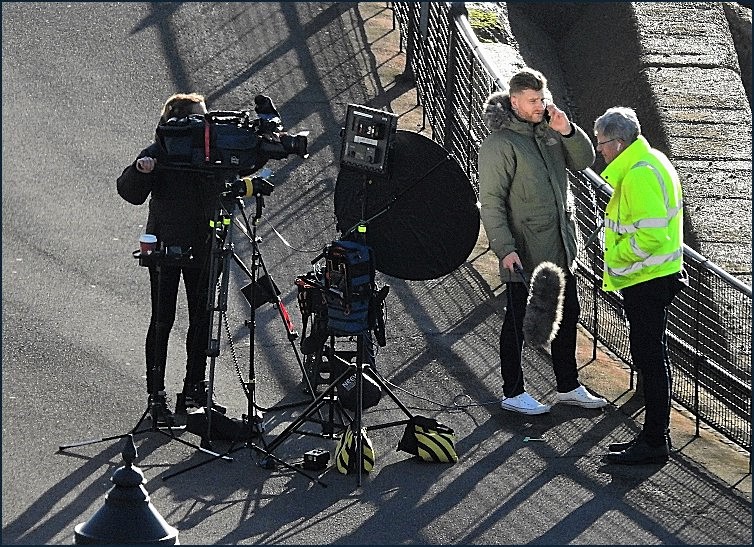 " In the past 24 hours, P&O Ferries has demonstrated how to render a reasonably well-regarded brand... toxic."
Simon Calder Travel Expert.
....more below....
Friday, 18 March 2022 - 15:10
Post 7148
Sea News, Dover


The dreadful P&O story continues....

Quotes from local leaders....


"....we are acutely aware of the impact this will have on those directly affected as well as those who live and work with them. They are in our thoughts at this unsettling time."

Doug Bannister, CEO, Port of Dover


* *

"This is a bitter blow for Dover and the wider district. Our first thoughts are with those employees affected and their families who've been plunged into uncertainty. We'll do everything that we can to support them at this difficult time."

Cllr Trevor Bartlett, Leader of Dover District Council


* *

"This is devastating news for all P&O workers & their families. It is a u-turn on assurances given to me and the RMT Union over the last two years.

It is shabby corporate behaviour by Dubai's DP World and an insult to the decades of loyalty and hard work by Dover's workforce. "

Natalie Elphicke MP for Dover

See also the post below ....




Friday, 18 March 2022 - 06:30
Post 7147
Sea News, Dover


P&O Ferries Brutally Sack 800

Quite an extraordinary situation has developed today at the Port of Dover...P&O ferries have brutally sacked 800 staff/crew in a shocking development, and just now too when the ferry business as a whole is just recovering from the lingering horrors of Covid. The P&O ferries are laid up as we speak...we believe the sacked crews initially refused to leave the ships....

... We are absolutely shocked at this development.




Thursday, 17 March 2022 - 17:50
Post 7146
Sea News, Dover
Sailing Ship Phoenix
Sailing ship Phoenix exiting the Port of Dover on.....March 14 at 10.47am ...
We only saw the delightful Phoenix at the very last minute, just as she exited the Port through the eastern exit. She was then obscured from our view almost straight away by a just entered ferry. We got just ONE picture, and that's it above...happy to be able to say we got a picture though...Lots more info about Phoenix on Google including details of her film career..
Wednesday, 16 March 2022 - 07:02
Post 7145
Sea News, Dover
ASPRI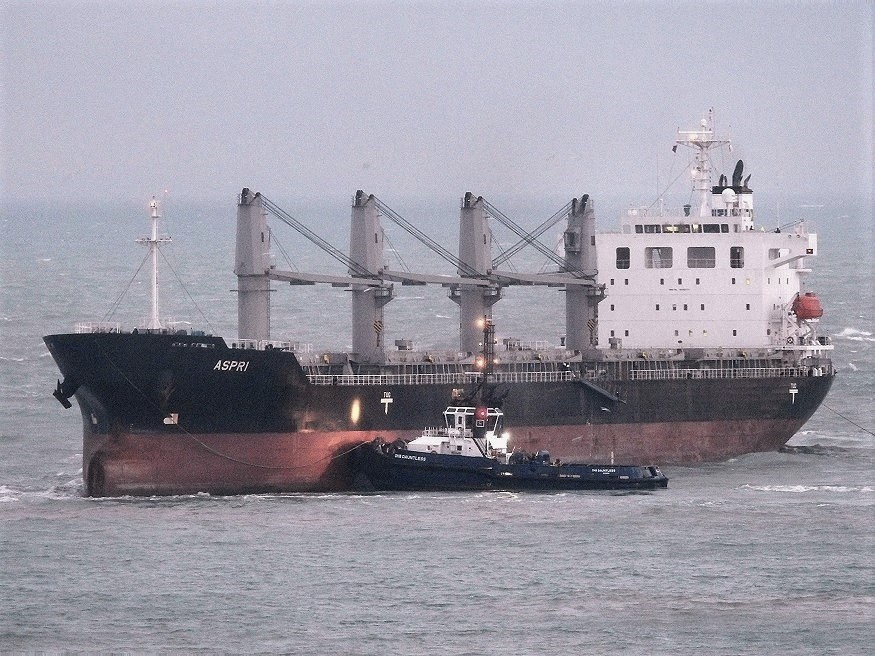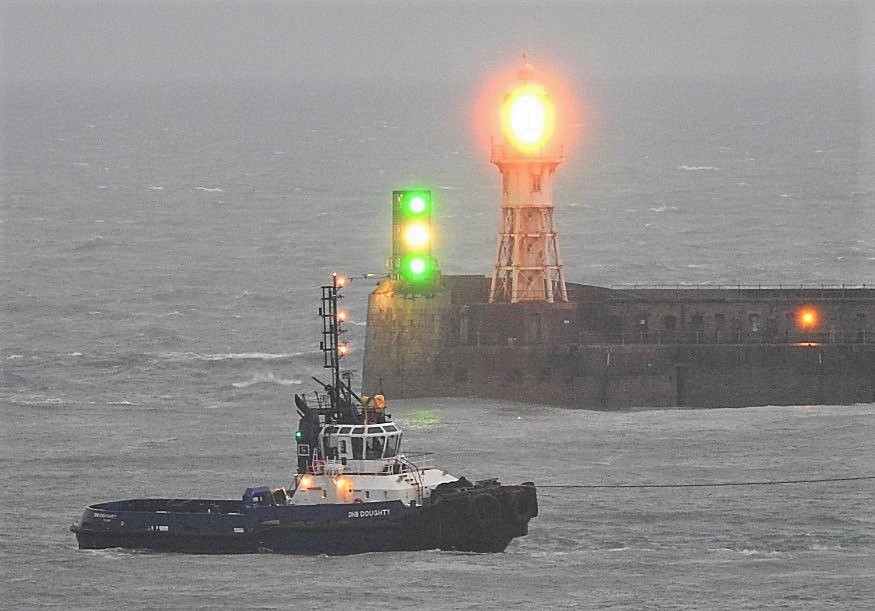 As promised there we are with the two further pictures of the Aspri departure. The rain was easing in the top shot which helped somewhat with the clarity although it was getting darker by then, but in picture two, taken a tad earlier, you can see how wet it is/was as the working lights behind tug Doughty blurrrr in the rain...
See also below...
Tuesday, 15 March 2022 - 16:07
Post 7144
Sea News, Dover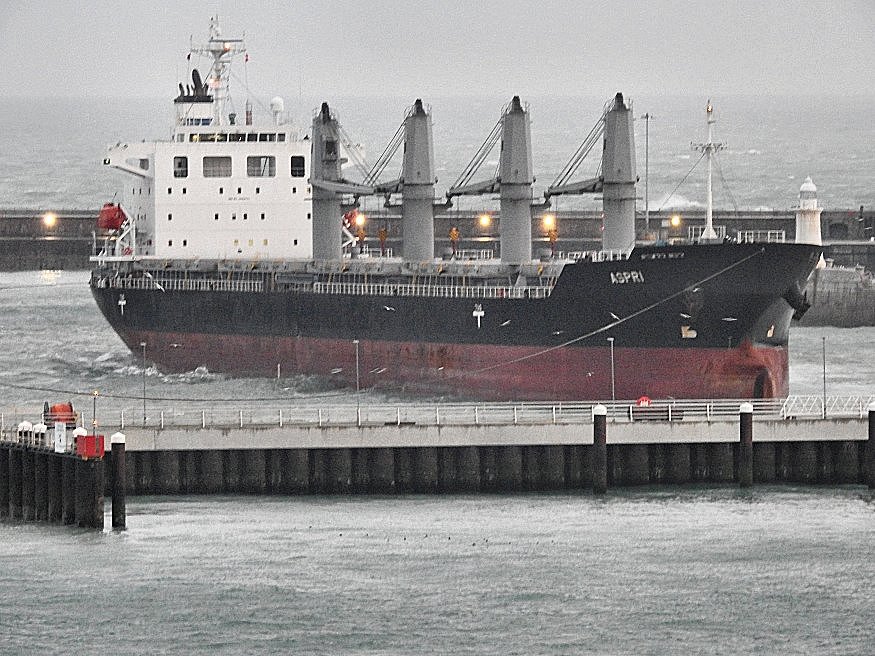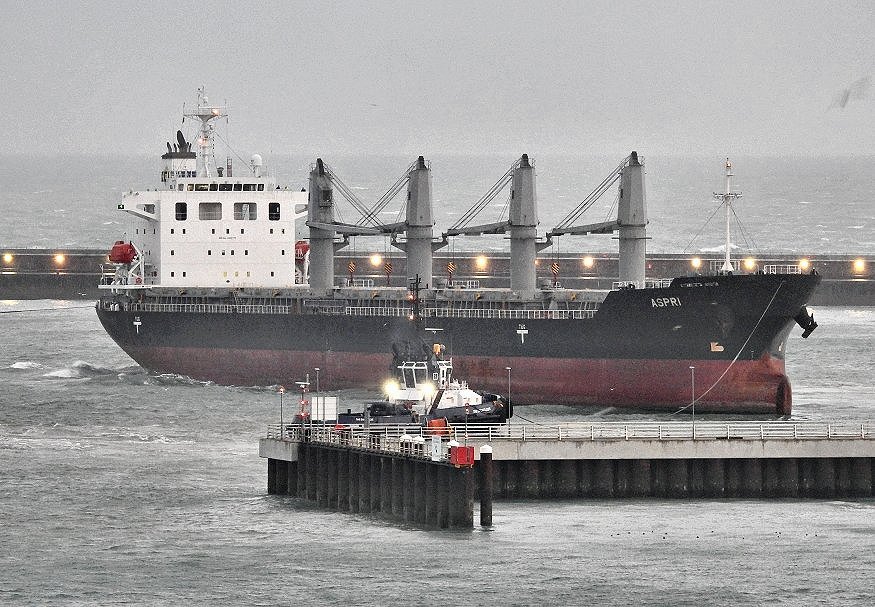 ASPRI : above there we have bulk carrier Aspri pulling away from pier WD4 on Friday night in the rain. It was dark and gloomy and of course...wet, time of pictures 6pm (Mar 11). We will have another pic or two of this following along in due course...we notice on AIS that the vessel is currently at anchor to the east of Port close to Deal.
Monday, 14 March 2022 - 06:38
Post 7143
Sea News, Dover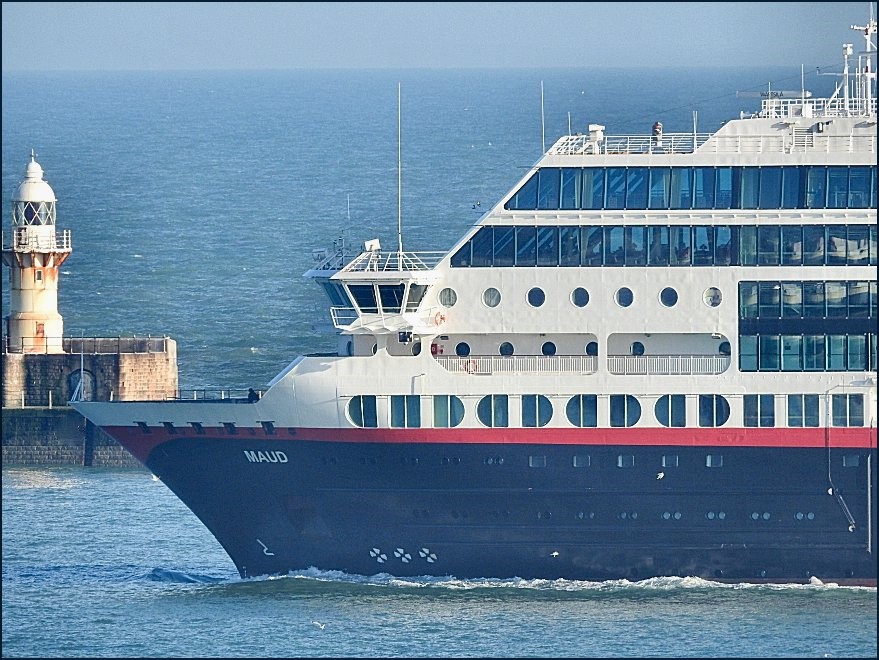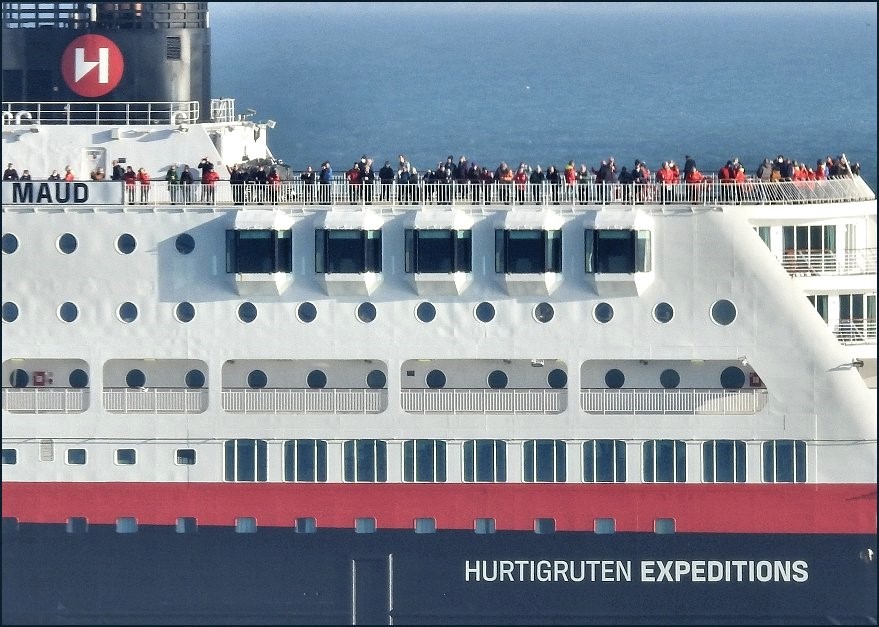 Hurtigruten's Maud leaving the Port of Dover on Wednesday evening (Mar 9) ...setting off on another northbound expedition to the fascinating Fjords and beyond. You can see the joyous passengers there, all suitably attired in well padded anoraks .... should be good...
ps: Aspri left the Port later last evening after a long stay...we will have some pix of her rainy departure in due course...
Saturday, 12 March 2022 - 06:29
Post 7142
Sea News, Dover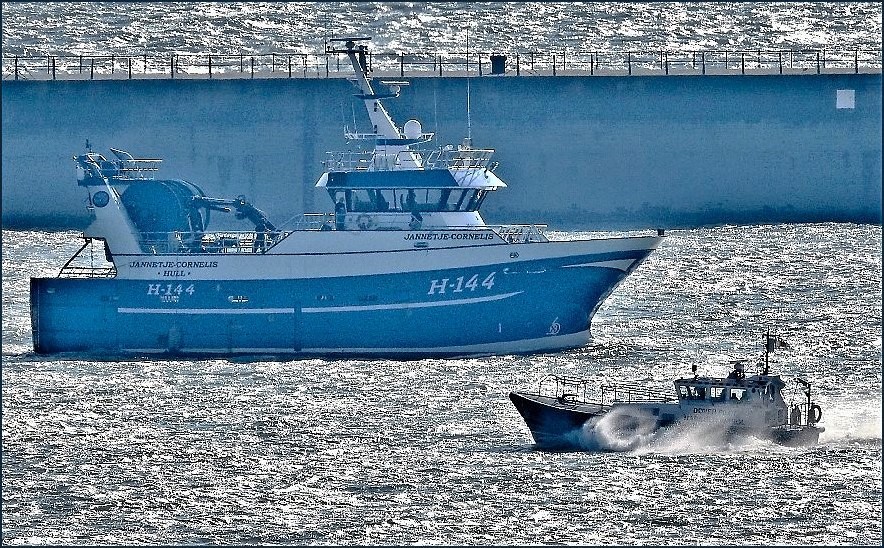 There we are with the second of the trawlers from a few days ago (Monday March 7th), there were four all in all, but we just captured two with the old Nikon. This one above is Jannetje Cornelis...as you can see Jannetje was already across the harbour and in the blinding sunlight on the water, which was almost too much for said camera, however we managed to recover something passable with the computers help...and there we are above.
In the previous post we saw Nederland Stream (formerly Nederland Reefer) just creeping into shot in the background. Well here she is below having made her way round...the pilot boat in the shot above is dashing at speed to her assistance. Look at that natural circle in the pilot's speed-generated spray...reminds you of those guys who can blow smoke circles with their cigarettes! ....
Here we are...Nederland Stream.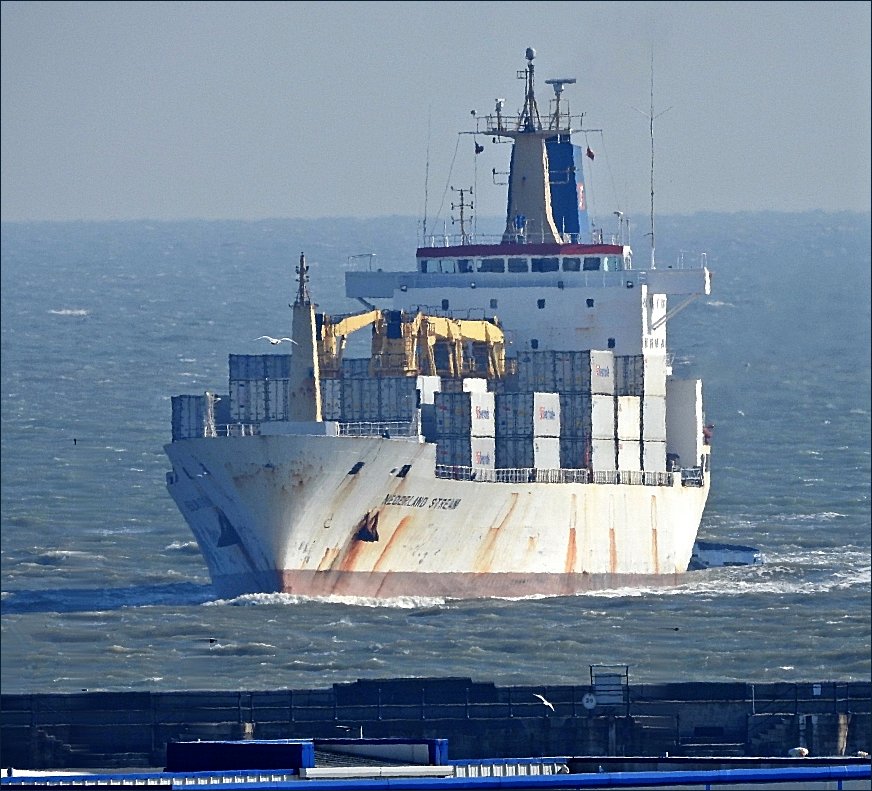 Nederland Stream
Friday, 11 March 2022 - 06:55
Post 7141
Sea News, Dover
More Fishing Trawlers...
We've seen some terrific trawlers in the past few weeks, some showing down the page or over the page...and on Monday we had four more, this time coming into Port.. We have a couple of pictures of the Louwe Senior which we understand is a Dutch trawler...not entirely sure what's going on re all the trawlers but keep them trawlers coming!...
....anyway, here she is entering Port. ( in the background you can just see the Dover bound Nederland Stream creeping into shot )
Louwe Senior
The second pic below was taken a few moments earlier...we may have over-cropped this one...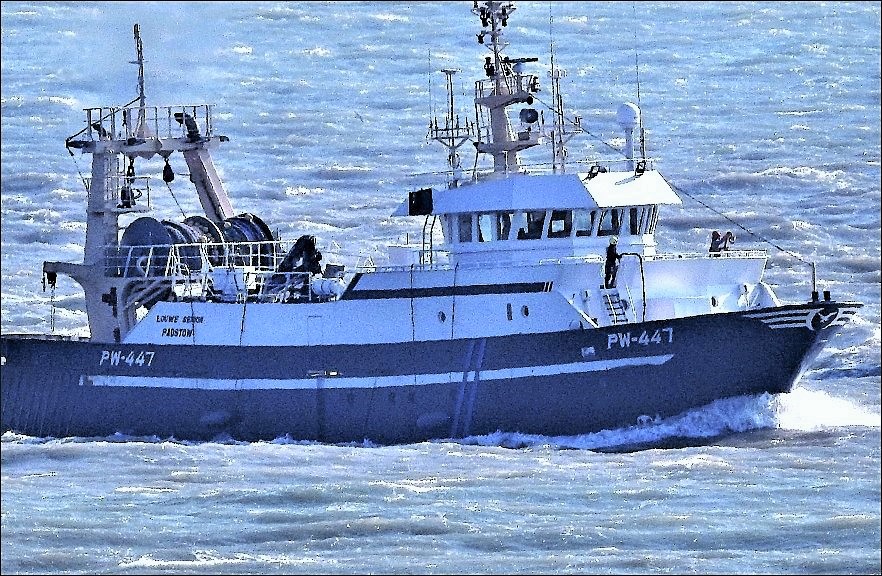 Louwe Senior
We may have another trawler but when spotted 'twas already in the blinding light on the water...working on it...
Wednesday, 9 March 2022 - 19:42
Post 7140
Sea News, Dover
BARRINGTON ISLAND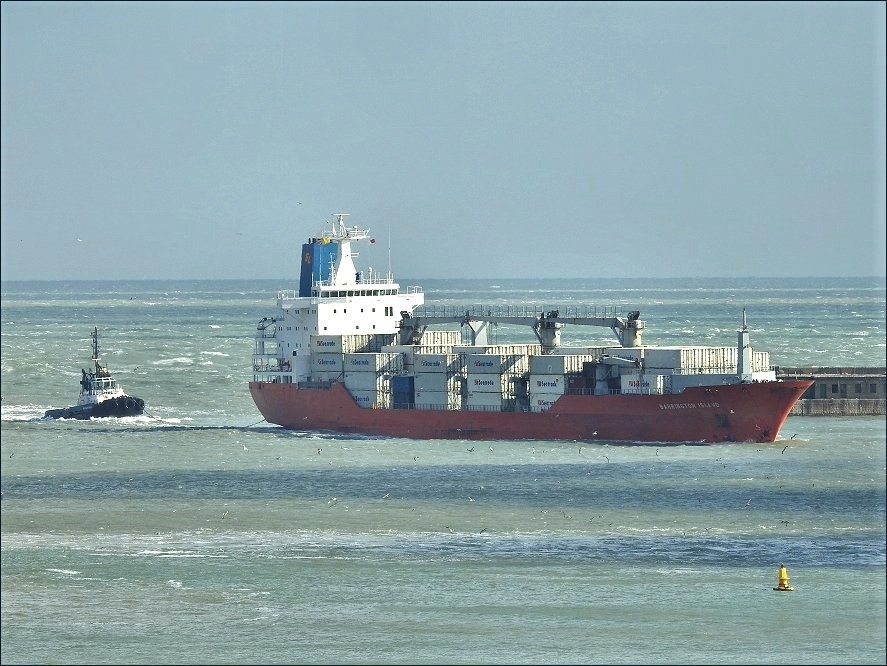 Barrington Island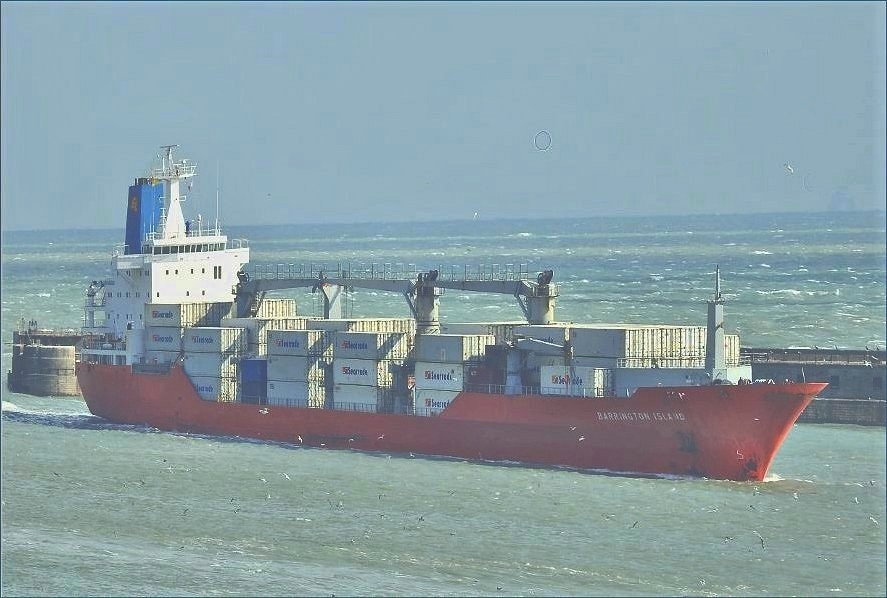 The pix today show the reefer Barrington Island arriving with us here in Dover last Sunday March 6, we briefly had some fairly nice fresh weather as you can see.... always helps with the photos... The super quick turnaround at the cargo terminal here continues as Barrington is already in Vlissingen in the Netherlands...
Sunday also marked the 35th anniversary of the unbearably sad loss of the Herald of Free Enterprise.
Tuesday, 8 March 2022 - 06:06
Post 7139
Sea News, Dover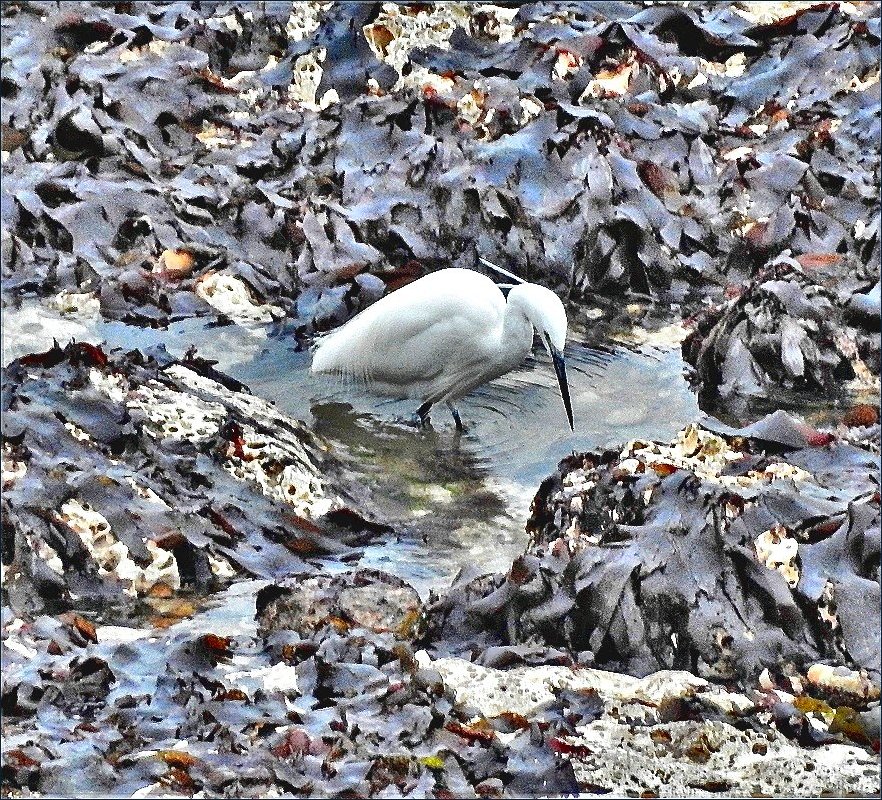 This delightful guy was yesterday rummaging, foraging, through the storm tossed salad of seaweed here on Dover Beach. We're not even sure which particular bird it is .. but.. very nice to see. His foraging was successful too as he scoffed lots of seemingly enjoyable nibbles. The picture isn't the best but he took off heading inland before we could regroup with the old Nikon. (Editor's Update: My animal-loving grandson Harry age 4 tells me it may be an Egret...so there...)
Sunday, 6 March 2022 - 06:54
Post 7138
Sea News, Dover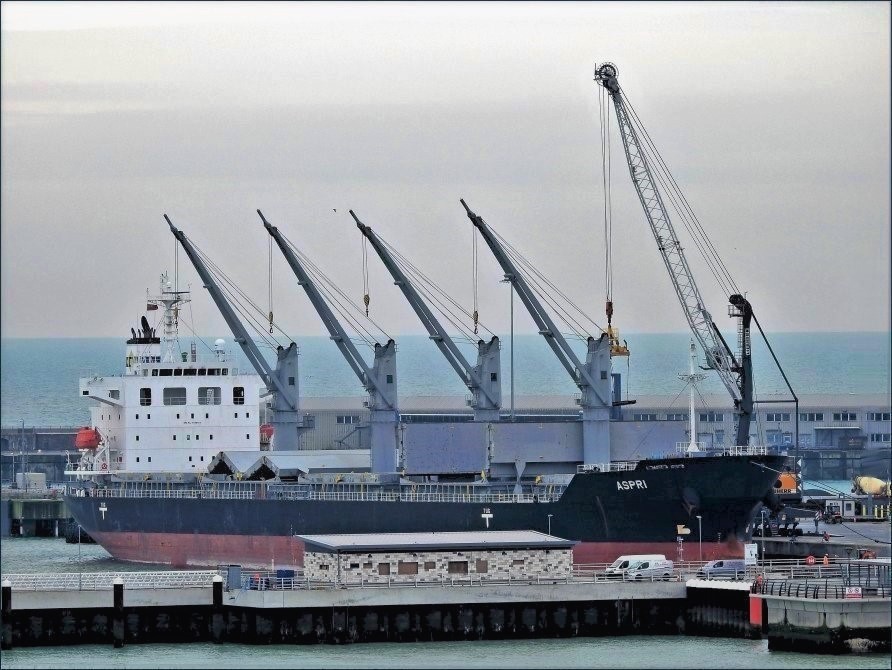 The aforementioned Aspri unloading at the WD4 cargo terminal Port of Dover....on a grey day... she has been in Port a week approx as we write, having come from Waterford in the Irish Republic.....
.....oddly and ironically we now have a strategically placed 'bicycle shed' right in our camera's line of fire, can you see, of all the places to put it !! ...still, we can probably work round it.
Saturday, 5 March 2022 - 07:36
Post 7137
Sea News, Dover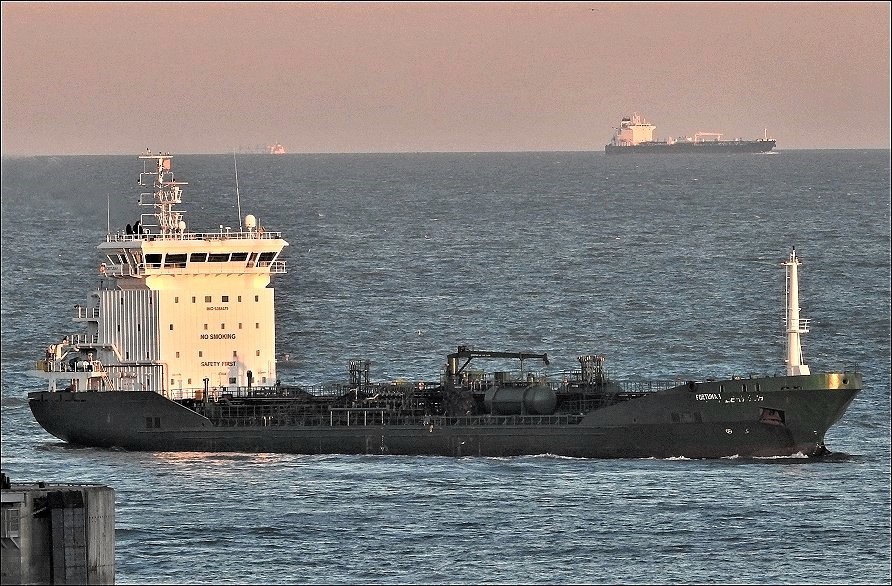 Following along from the pix below....we're Just briefly slipping back to Fortuna 1 again and we see her above entering the Port late-in-the-day Sunday 27 Feb to carry out her overnight bunkering services with Aspri ...
and in the post below we see Fortuna leaving early the following morning..
Friday, 4 March 2022 - 07:22
Post 7136
Sea News, Dover
FORTUNA 1 Chemical Tanker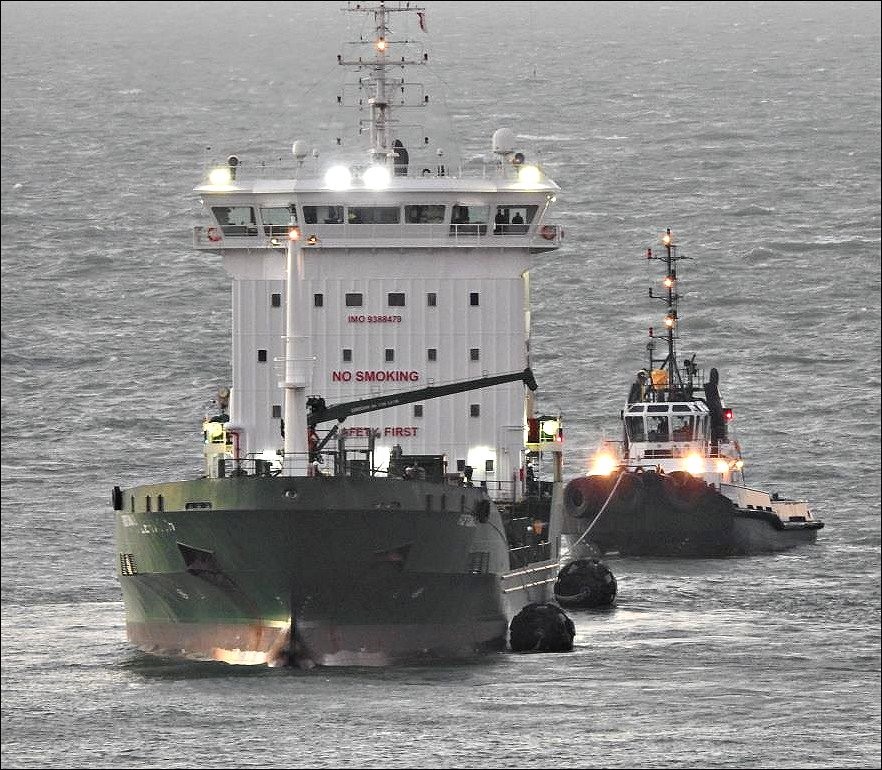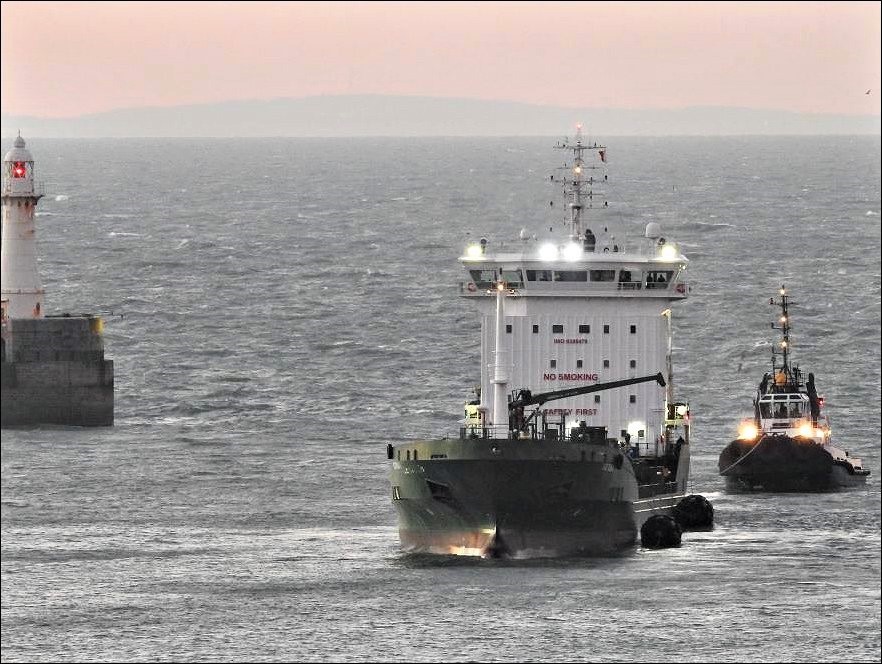 Pictures today show chemical tanker Fortuna 1...the pictures were taken at 06.30 on Feb 28. They show the vessel moving away very early morn with the tug's help, she had been servicing cargo ship Aspri overnight. Aspri is at the second cargo terminal WD4 currently. Fortuna 1 was alongside Aspri overnight and you can still see the fenders attached at the side of ship there. We will have a pic of Aspri coming soon.
Thursday, 3 March 2022 - 06:34
Post 7135
Sea News, Dover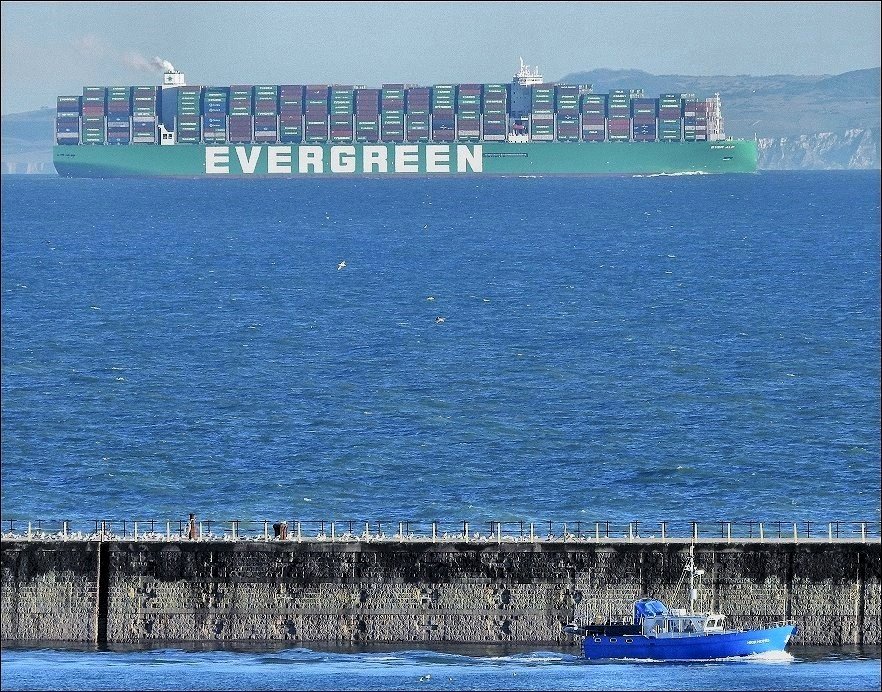 The magnificent Evergreen monster called Ever Alp, one of the world's biggest container ships, passing down the Channel a few days ago ( Feb 26 4.30pm), on her way to Port Said in Egypt having departed Rotterdam a short time earlier...something close to 240,000 tons of commercial muscle on view there. Great to see it. And looking down the shot...close in we have High Hopes ( dont we all in the current climate ) arriving in Port here, an attractive vessel currently used for diving we understand.
Tuesday, 1 March 2022 - 15:27
Post 7134
Sea News, Dover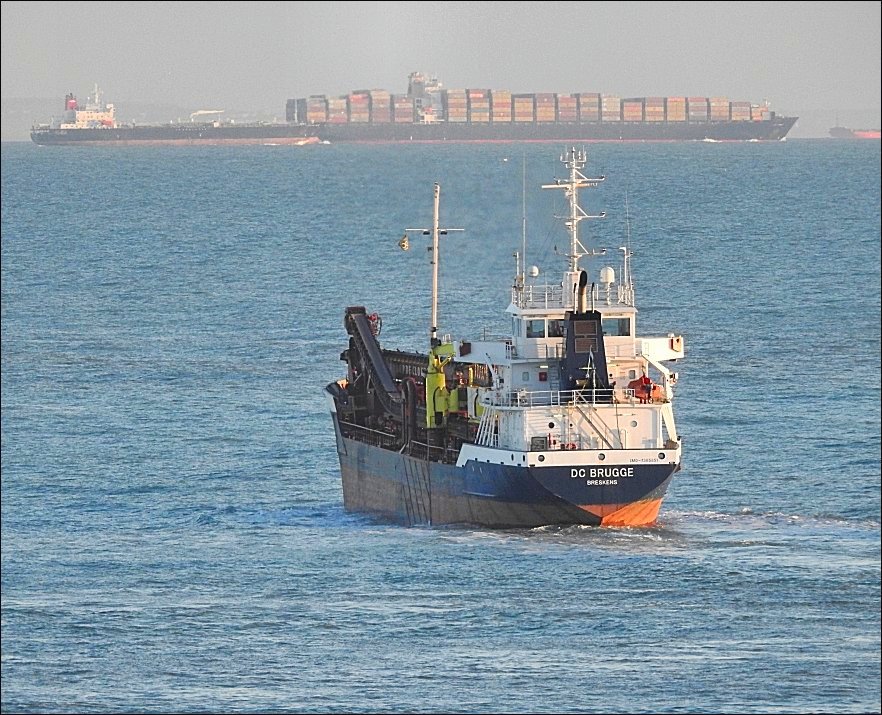 As promised a couple of extra more distant shots here of dredger DC Brugge as she sets out. Top shot there shows her moving away in the channel and about to meet the infamous channel traffic ahead... all's well..
While below a short time later, we zoom in, maybe 'tis a wee bit over-zoomed.... but you can see the accompanying pilot boat and in the distance the Varne Lightship and the French hills ... and then... she's gone..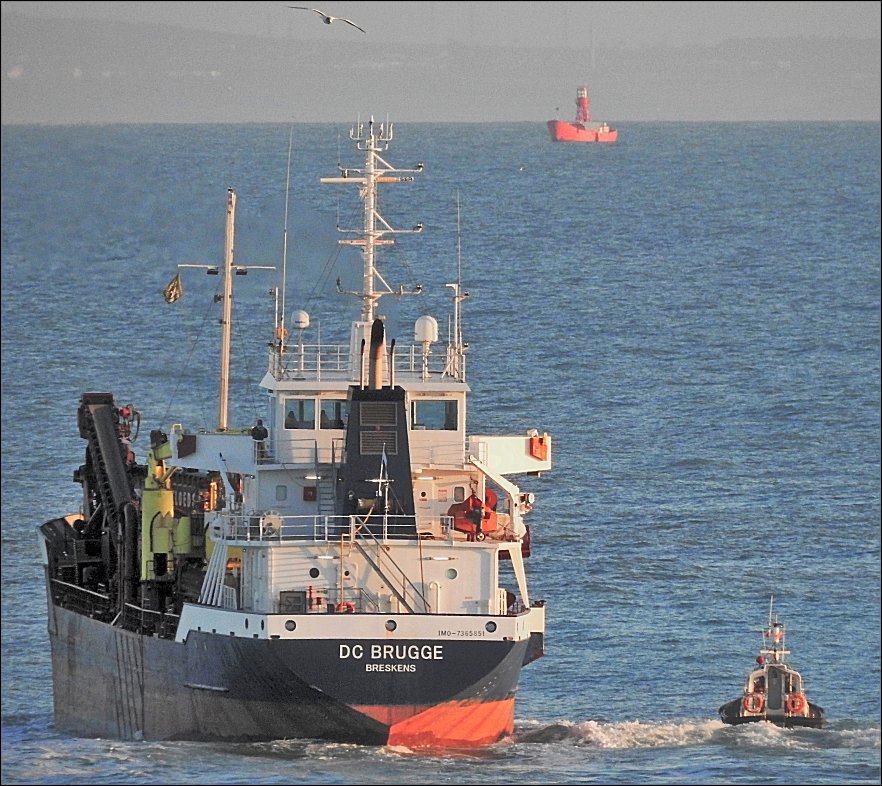 DC BRUGGE...see also below
Monday, 28 February 2022 - 06:24
Post 7133
Sea News, Dover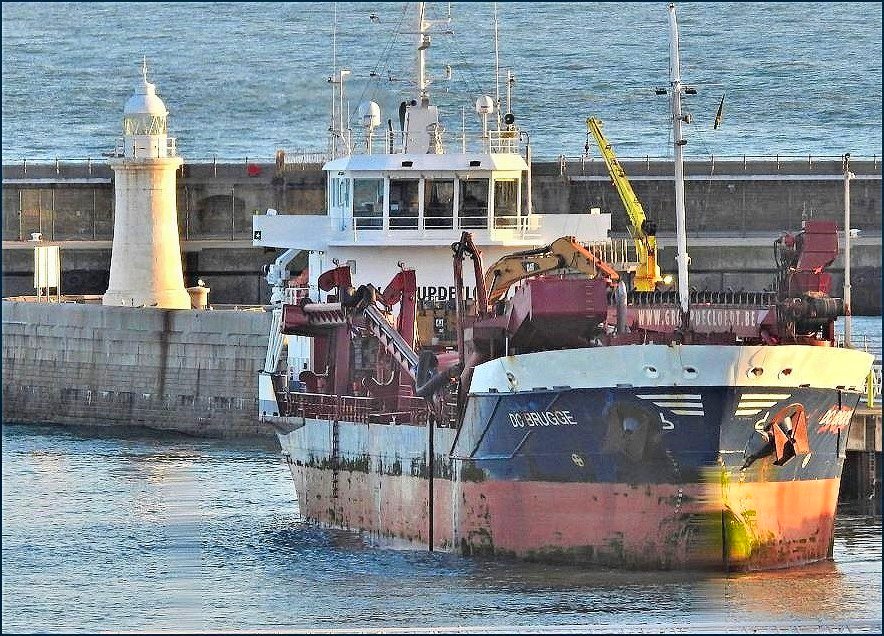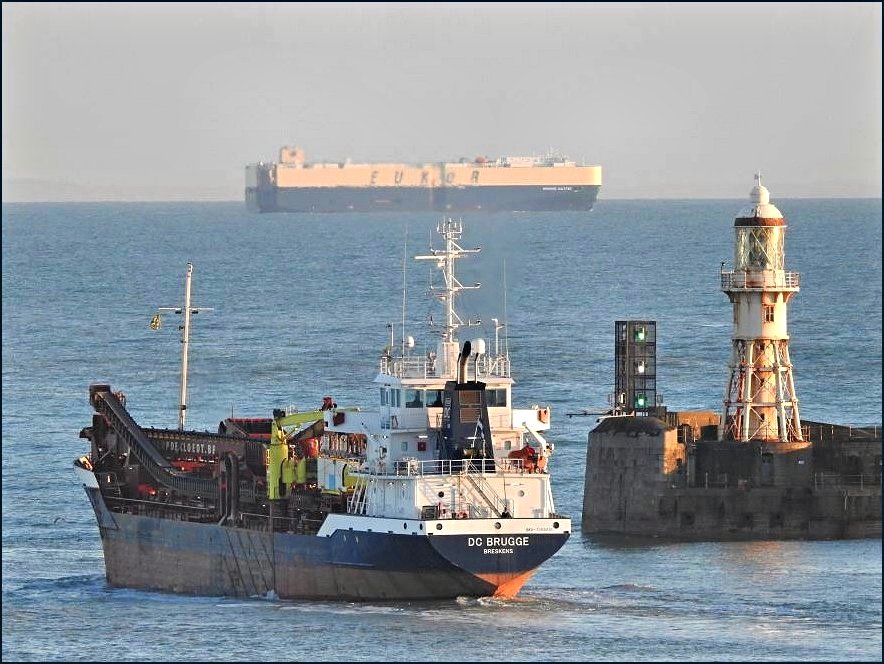 The pictures above show the dredger DC Brugge moving away from the Port on Friday evening round about 5pm. The top shot shows the vessel as she pulls away from 'extra' cargo pier WD5 in the weakening sun, and in the next we see her exiting the Port for pastures new. We may have an extra pic of this one further out...just checking through the pix as we speak.....
...ps: in the background there in shot 2 we have the jollily named Morning Calypso ... a vehicle carrier...
Sunday, 27 February 2022 - 09:43
Post 7132
Sea News, Dover
DOVER PILOT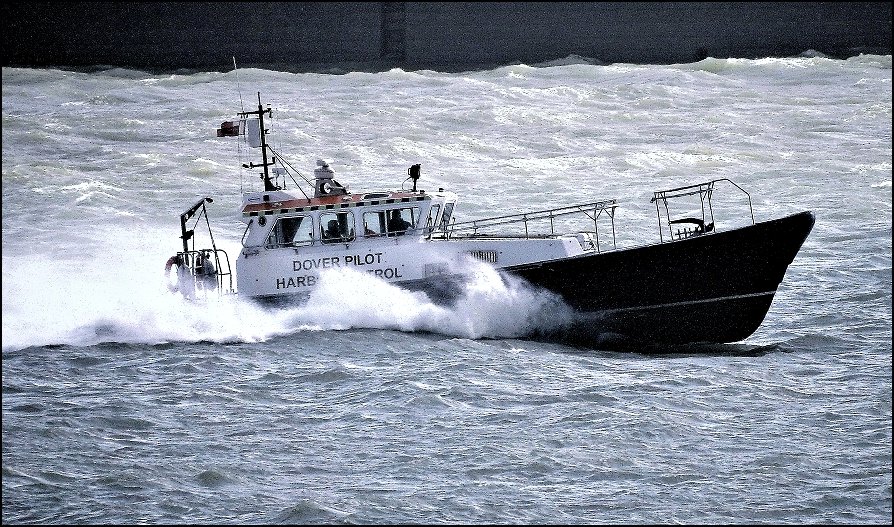 The pilot powers across the harbour at some speed in the recent rough weather, 'twas a pretty hectic time all round as we know.... you can see that above there...
While below we see the reefer Albemarle Island manoeuvring into position at the new and super efficient Cargo Terminal (WD5) here at the Port of Dover.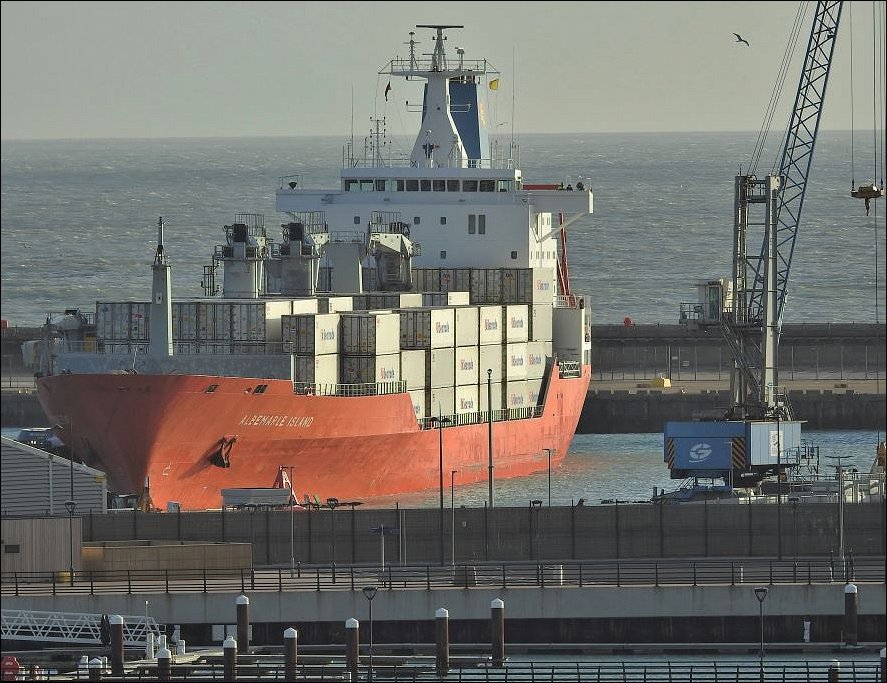 Albemarle Island
Saturday, 26 February 2022 - 16:10
Post 7131
Sea News, Dover
The Trawlers Once Again.... Extra Shot ...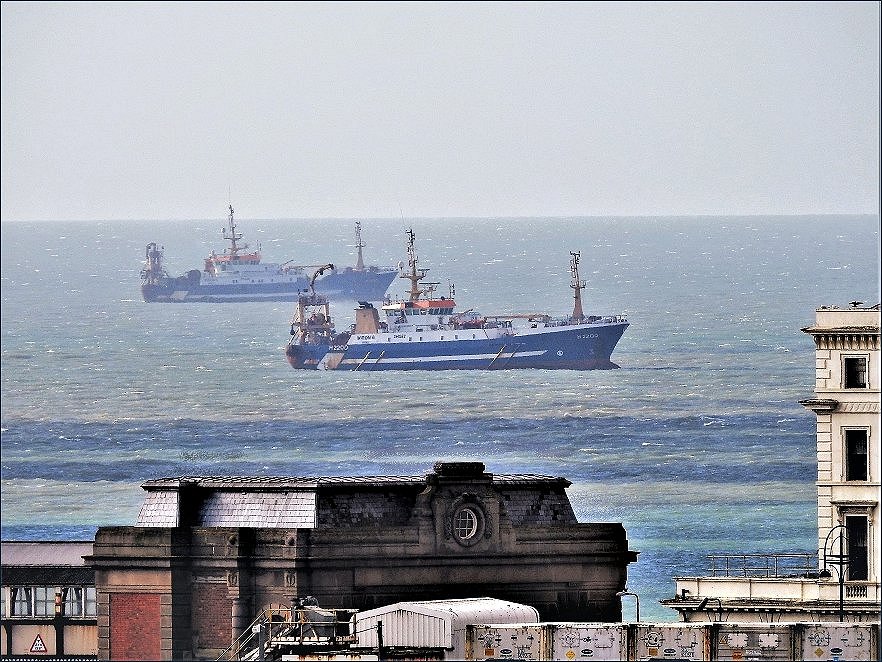 Just following on from the post below, and although this latest pic above needed a bit of work, we just want to add it to show the trawlers in relation to the Port...you can see how close-in they were...as in the foreground you can just see the dark sombre facade of the old Port railway station, Dover Marine, plus to the right we have Lord Warden House creeping into shot.
Thursday, 24 February 2022 - 20:19
Post 7130
Sea News, Dover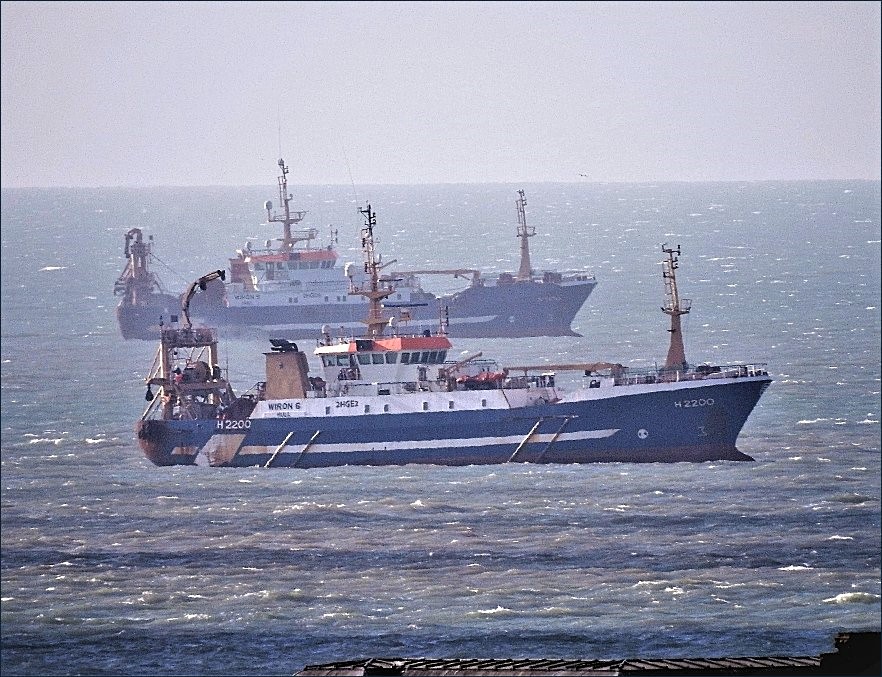 Great to see more fishing trawlers again...these two photographed just off the Port of Dover yesterday Wed 23 Feb, just off Shakespeare Cliff area. You might remember we had a visit from a similar set of near-identical trawlers about two/three weeks ago ( see post 7107 now over on page 2 , when another two of these fishing vessels also came close to Port, although we just got a shot of one of them, the second had just slipped out of view.. but yes see 7107). Not entirely sure why this is happening...have we suddenly become a desirable fishing ground, or ermmm possibly not....
Wiron 6 H2200 and further away Wiron 5 ph1100
Thursday, 24 February 2022 - 06:26